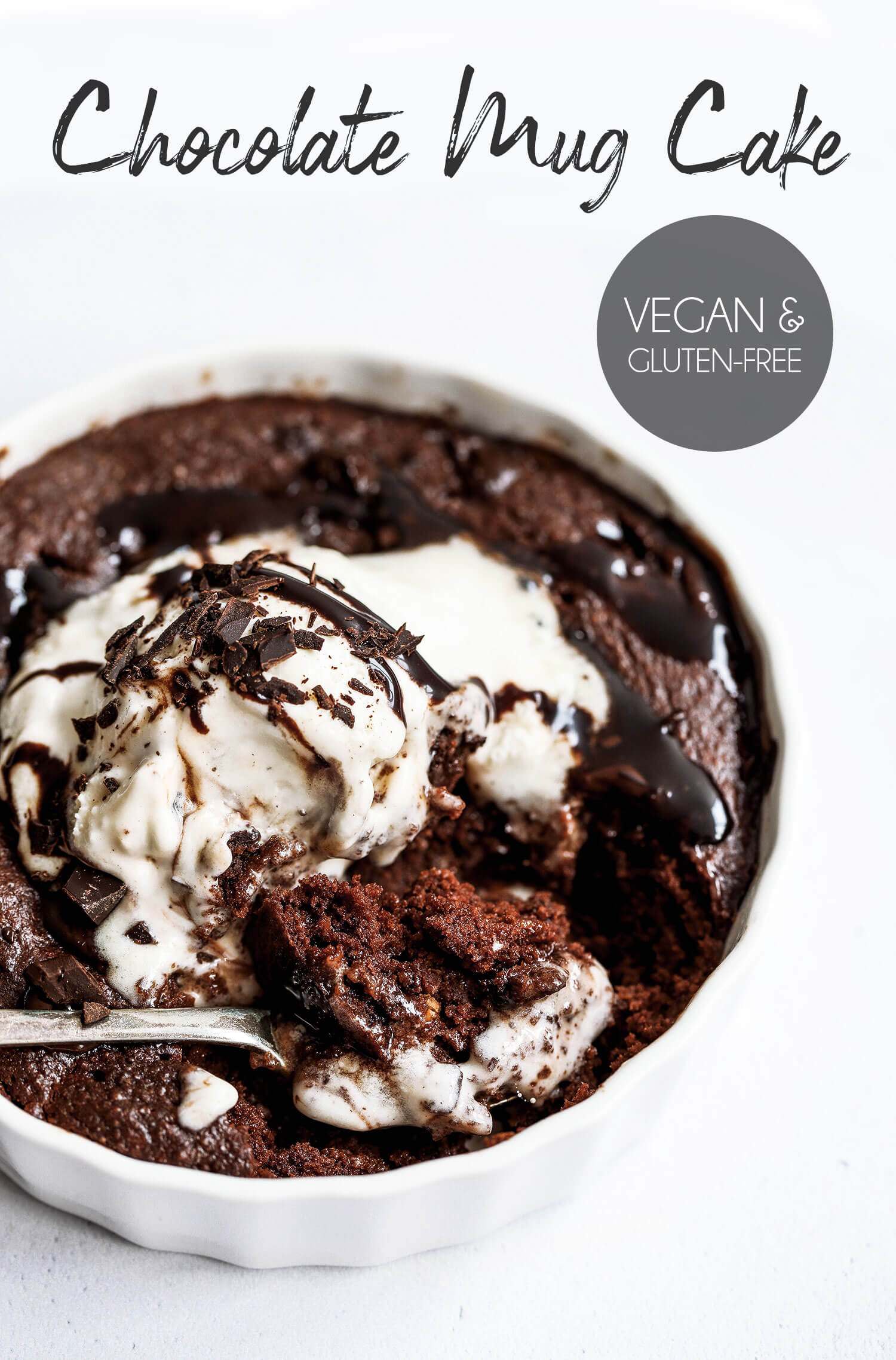 Being in lockdown is the best time to put on your apron and get your bake on! If you're bored and need some positive distraction, a quick baking session can only do you some good.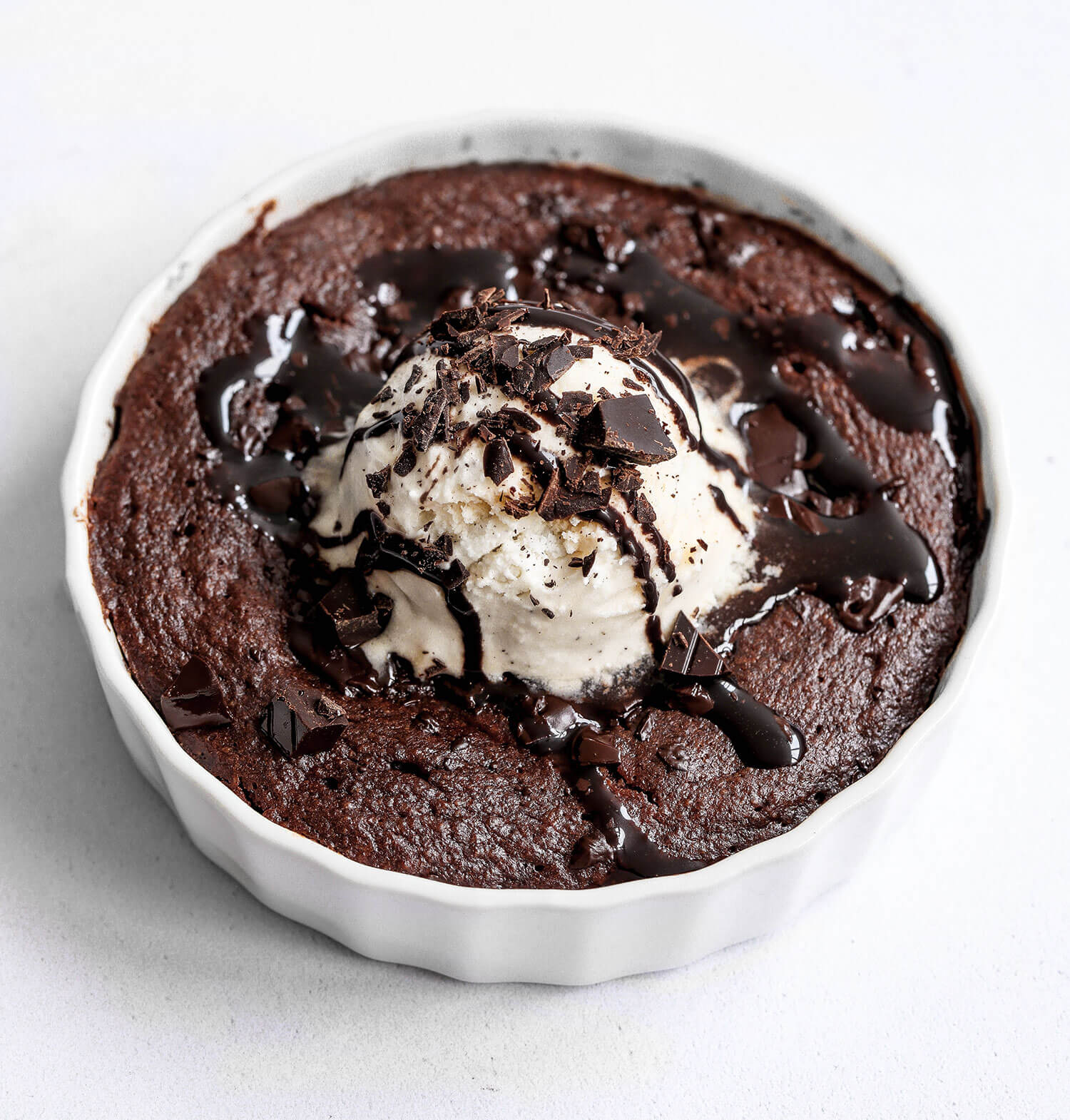 Also, being in quarantine means it's not as easy to nip out and get a slice of cake when you're really craving something sweet. Now more than ever we're looking for small comforts to get us through these unusual and uncertain times. Cake and a cup of tea may not solve any of our problems, but it can give us a short sense of relief and distraction. The best we can do right now is try to stay as positive as possible. There is some evidence that chocolate induces positive effects on mood, so I'd like to think that chocolate cake can help us get there!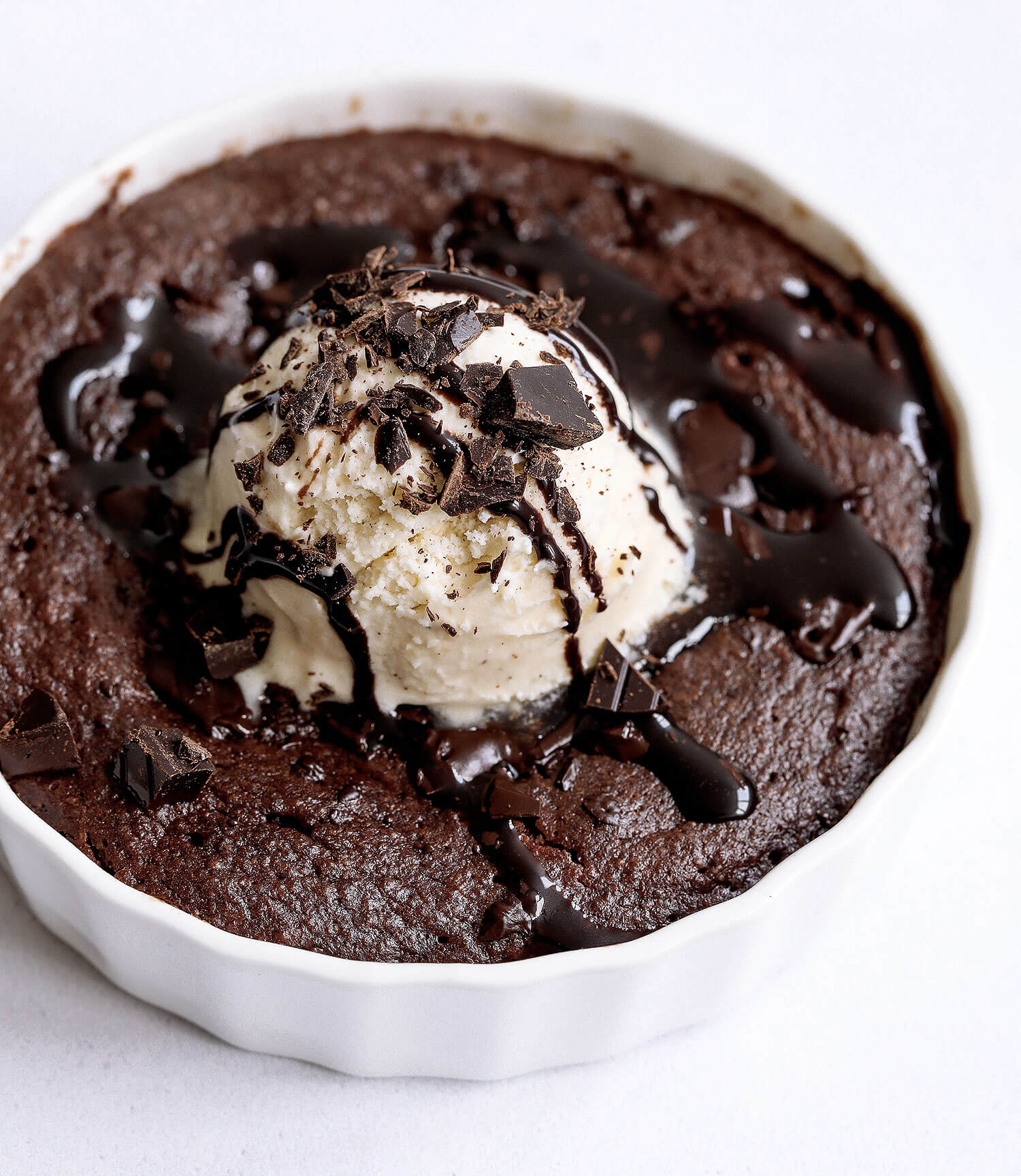 Vegan Gluten-free Chocolate Mug Cake
Serves – 1
Ingredients

2 tbsp oat flour – plain oats ground into a flour in the food processor. Use gluten-free oats if allergic/intolerant to gluten.
1 tbsp ground almonds
1 tbsp cocoa powder
1/4 tsp baking powder
1.5 tbsp almond butter
1 tbsp maple syrup
3 tbsp plant-based milk of choice
1 tbsp dark chocolate chips or chopped chocolate
Method
Mix the first 4 ingredients in a bowl, then add the almond butter, milk and maple syrup. Mix to combine, then fold in the chocolate chips.
Transfer into a lightly oiled ramekin/mug. Microwave on high for 1-1.5 minutes. Leave to cool for 10 minutes.
Serve with ice cream to make it extra decadent!
Enjoy!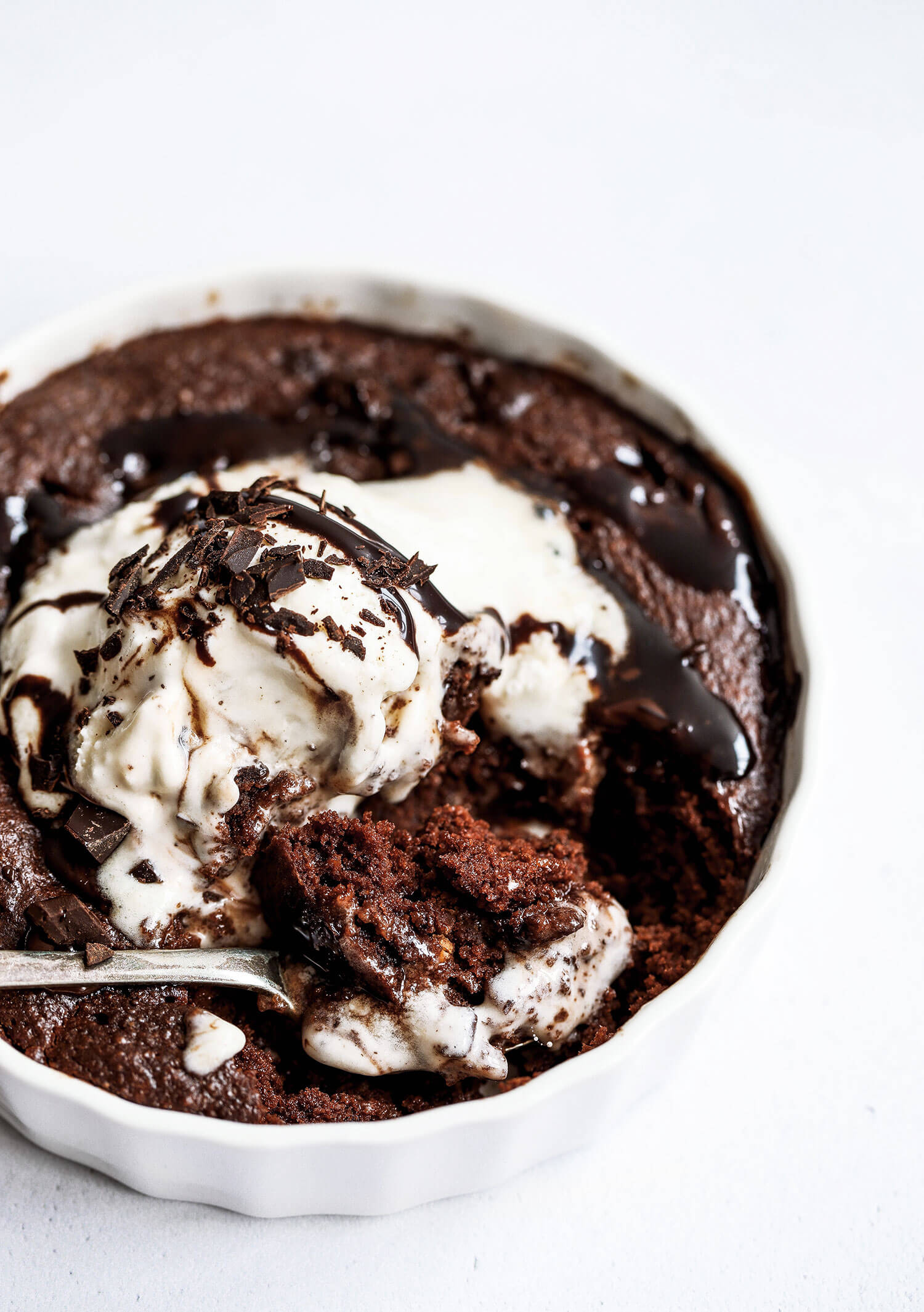 Share This Post