Vegan Chocolate Protein Smoothie Bowl

WATCH THE VIDEO NOW!
I'm loving creating videos recently! Even though it takes so much longer to plan, film, edit and upload a video AND I have an assignment to complete AND an exam to prepare for which I haven't even started! But making videos gives me the opportunity to be more creative, which is why I enjoy it so much!
For the minute, I'm focusing on creating super quick and easy recipes so I can actually finish and upload them! My previous videos just took way too long to create. What with having to film myself and the audio separately and incorporating them into the video. Also, I know that most people don't have time to sit and watch through 5-10 minute long videos! So I'm trying to keep them shorter than 2 minutes!
In this video, I'm showing you how to make a quick and easy 5 ingredient vegan chocolate protein smoothie bowl. Perfect for breakfast, as a snack or a healthy dessert. I added in some hemp protein powder for some protein (obviously!), iron and zinc, all of which some vegans struggle to get enough of. You can use any type of protein powder you prefer or you can leave it out completely, although I would recommend using it especially if you're having it for breakfast. I would also suggest adding lots of berries and seeds and even some oats if you're making this for breakfast. (scroll down for the nutritional information)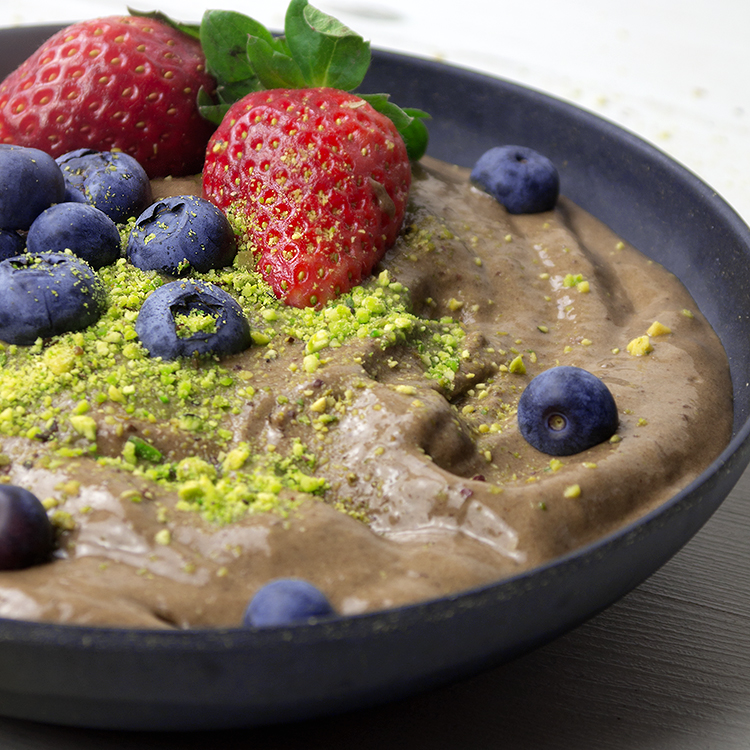 Vegan Chocolate Protein Smoothie Bowl
2016-02-01 17:37:30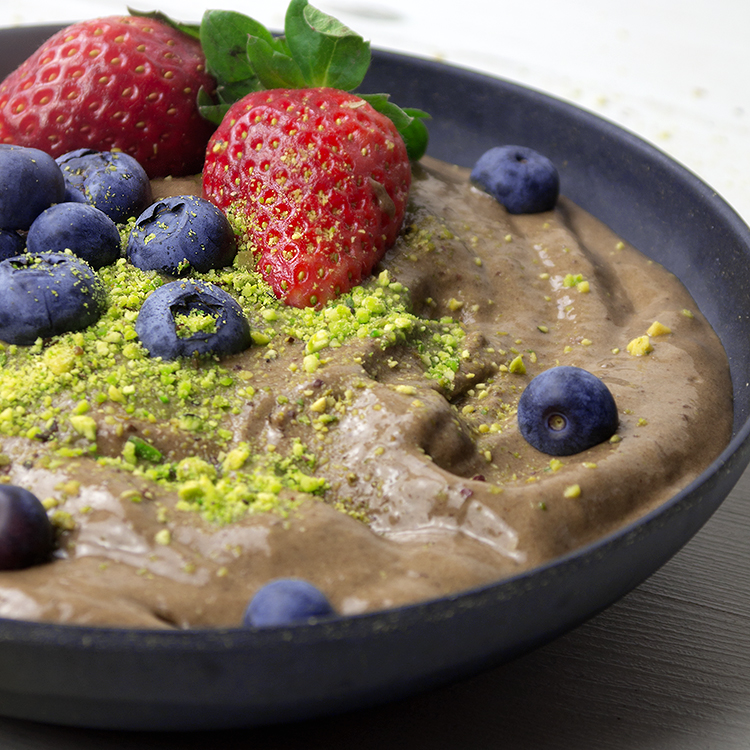 Serves 2
Ingredients
2 large bananas, sliced and frozen
2 tbsp cocoa/cacao powder
2 tbsp almond butter
3 tbsp hemp protein powder (any type will work)
splash of milk (any will work)
Instructions
WATCH THE VIDEO ABOVE FOR INSTRUCTIONS
Notes
Nutritional information (estimated per serving)
Calories: 274 kcal
Protein: 13.3g
Carbs: 41.6g
Fat: 11.4g
Fibre: 11g
Nadia's Healthy Kitchen https://nadiashealthykitchen.com/