Vegan Chocolate Hot Cross Bun Ice Cream Sandwiches
This truly is the ultimate Easter weekend treat. Vegan chocolate hot cross buns served with vegan ice cream instead of plain butter, because if you're going to do it, you might as well go all out!
They're really easy to make (watch video at the top of the page) and so much tastier than shop bought hot cross buns with less sugar and completely plant-based. To make them even more decadent I had to add in some Love Cocoa 70% Ecuador dairy-free organic chocolate. Let's be honest, every treat tastes better with chocolate, well almost every treat. When I think a dessert will taste better with chocolate, I'm the first to add it in! It's not easy being a chocoholic 😛
Go on treat yourself – it's Easter!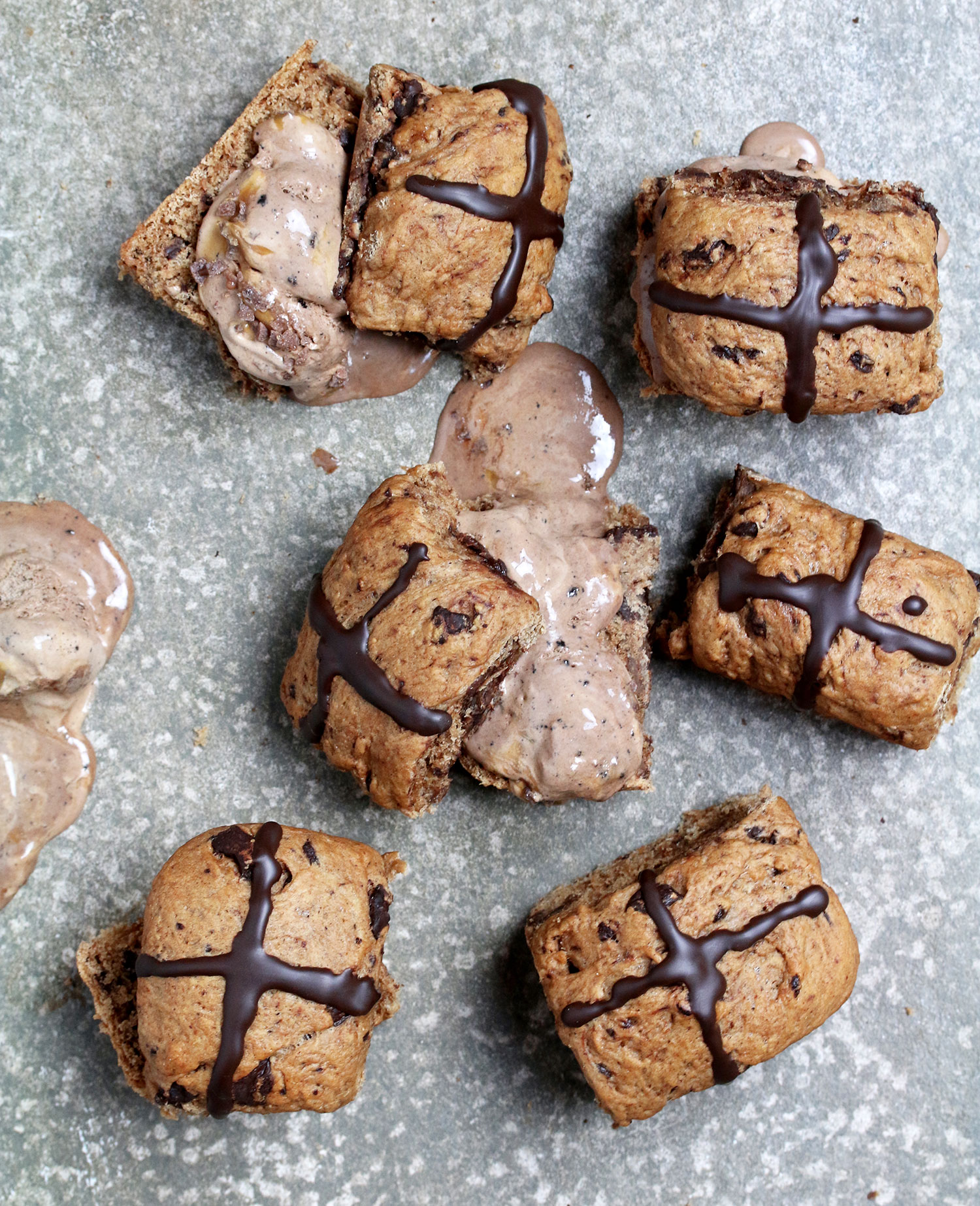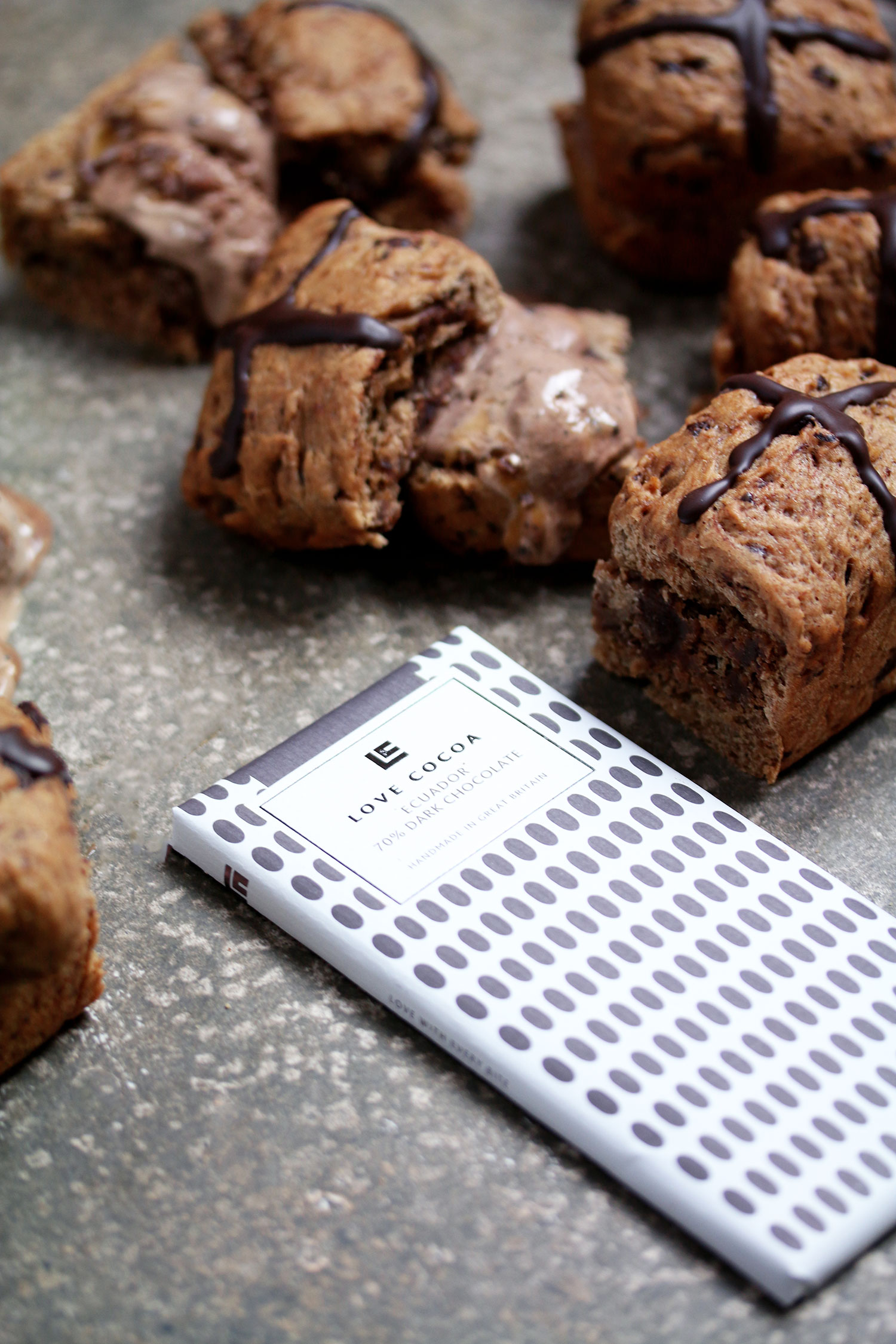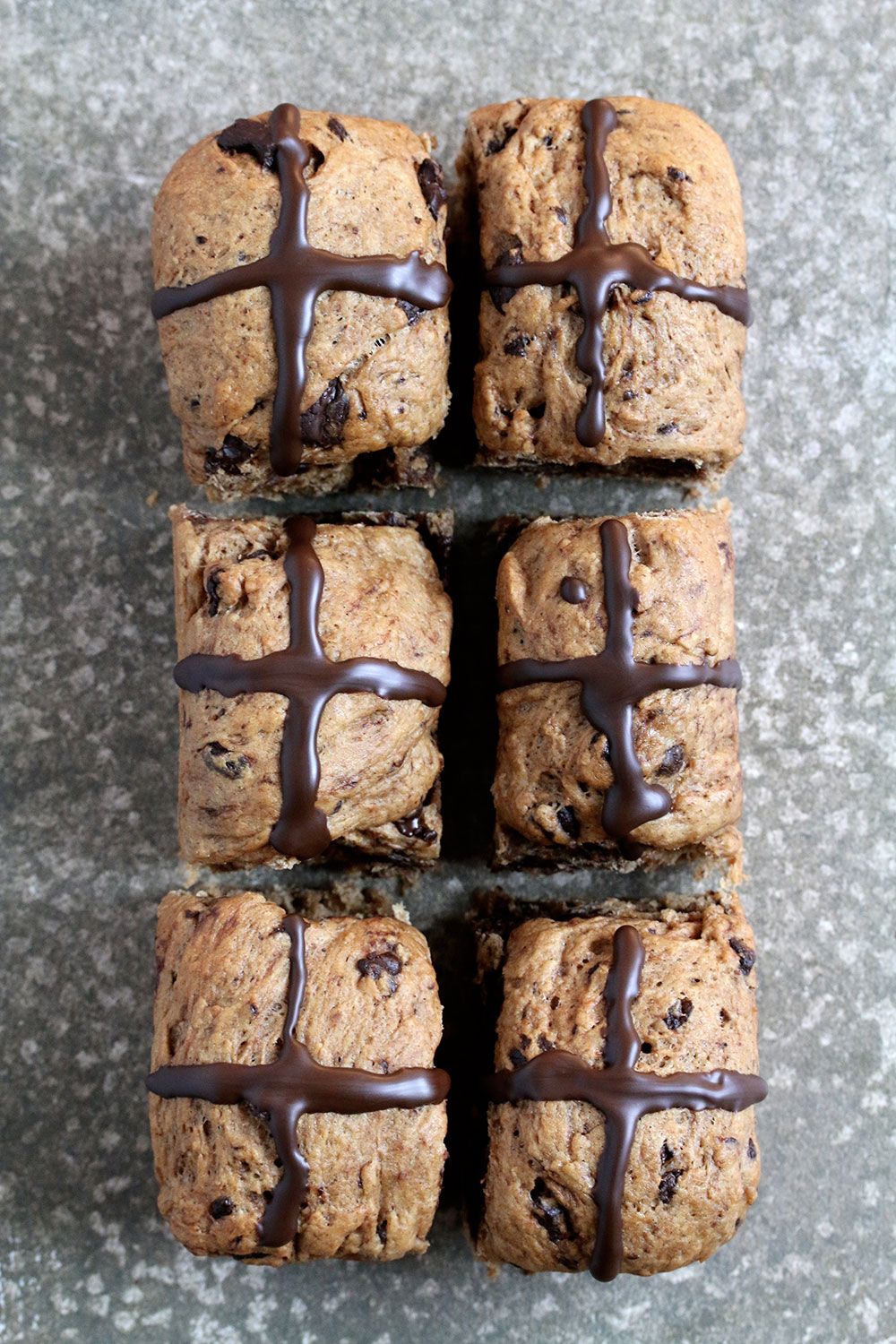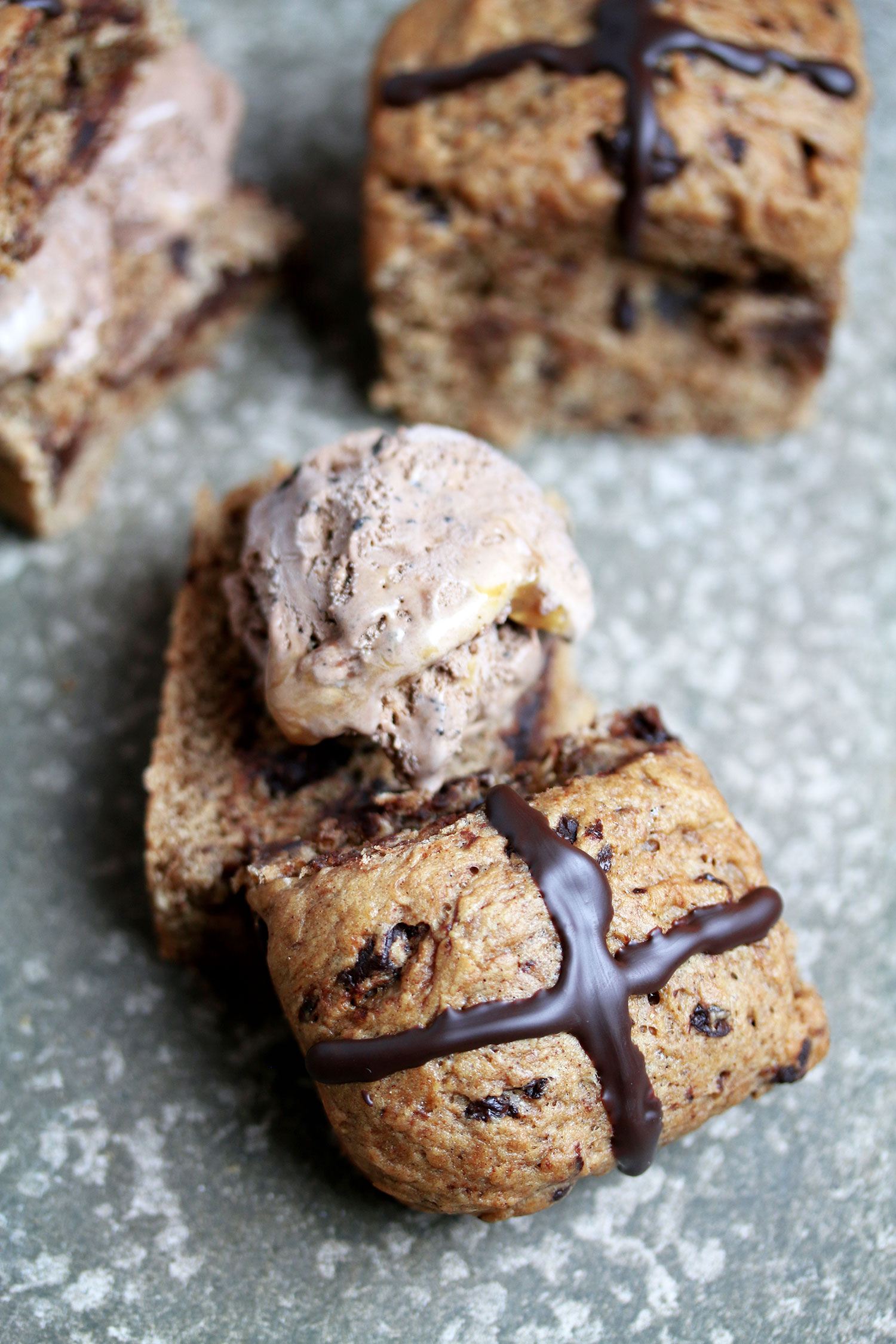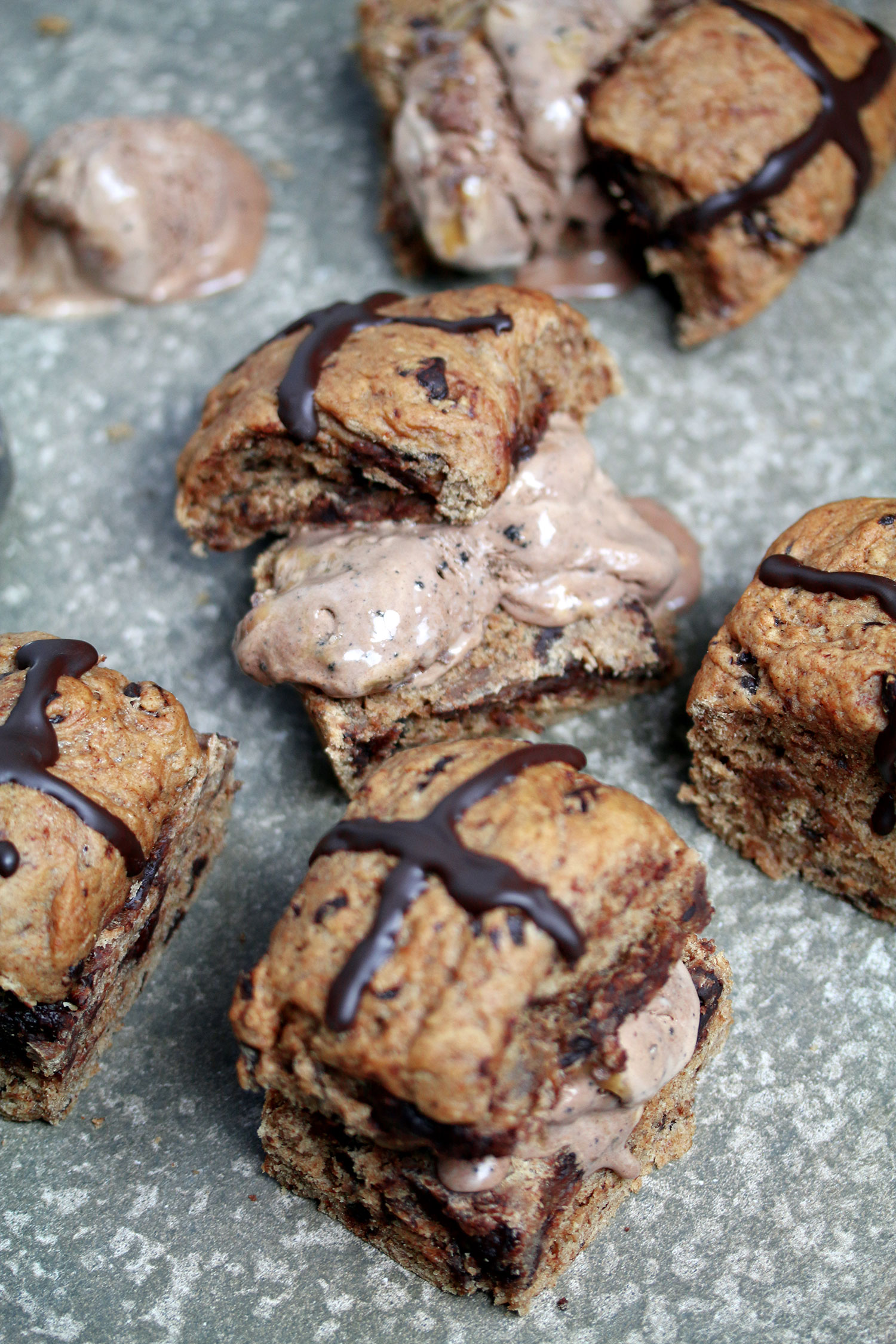 This post was commissioned by Love Cocoa, however all opinions are my own.
---
Vegan Chocolate Hot Cross Bun Ice Cream Sandwiches
Makes: 6
Dry ingredients:
255g plain flour
1 tsp mixed spice
1 tsp cinnamon
1/4 tsp salt
85g Love Cocoa Ecuador 70% Organic Dark Chocolate, finely chopped
Wet ingredients:
4 tbsp vegan butter, melted – or you can use coconut oil
150ml plant-based milk of choice, warmed
7g sachet of yeast
3 tbsp coconut sugar – or you can use brown sugar
Vegan ice cream to serve
For the crosses:
Use more melted chocolate to create the crosses
Method:
Heat the milk until it's slightly warm, but not too hot or it will kill the yeast. Pour into a bowl and mix in the sugar and yeast. Leave to the side for 10 minutes to allow the yeast to grow.
In a larger bowl, mix together the flour, spices, salt and chopped chocolate.
Fold in the yeast mixture and melted butter/coconut oil. Mix until a dough forms and then kneed for a couple of minutes. Add more milk if needed.
Cover with cling film and a towel. Leave in a warm place for 1-2 hours to rise.
Once the dough has doubled in size, divide into 6 balls and arrange in a lightly oiled tin/baking dish. I used a loaf tin. Cover and leave to rise again for 20 minutes.
Preheat your oven to 190*C (170*C fan assisted) and bake for 25-30 minutes. Leave to cool completely before creating the crosses.
Use melted chocolate and a piping bag (or a spoon) to create the crosses.
To serve – Halve a hot cross bun and place a scoop of your favourite ice cream (I recommend chocolate!) on the bottom half then sandwich with the top half.
---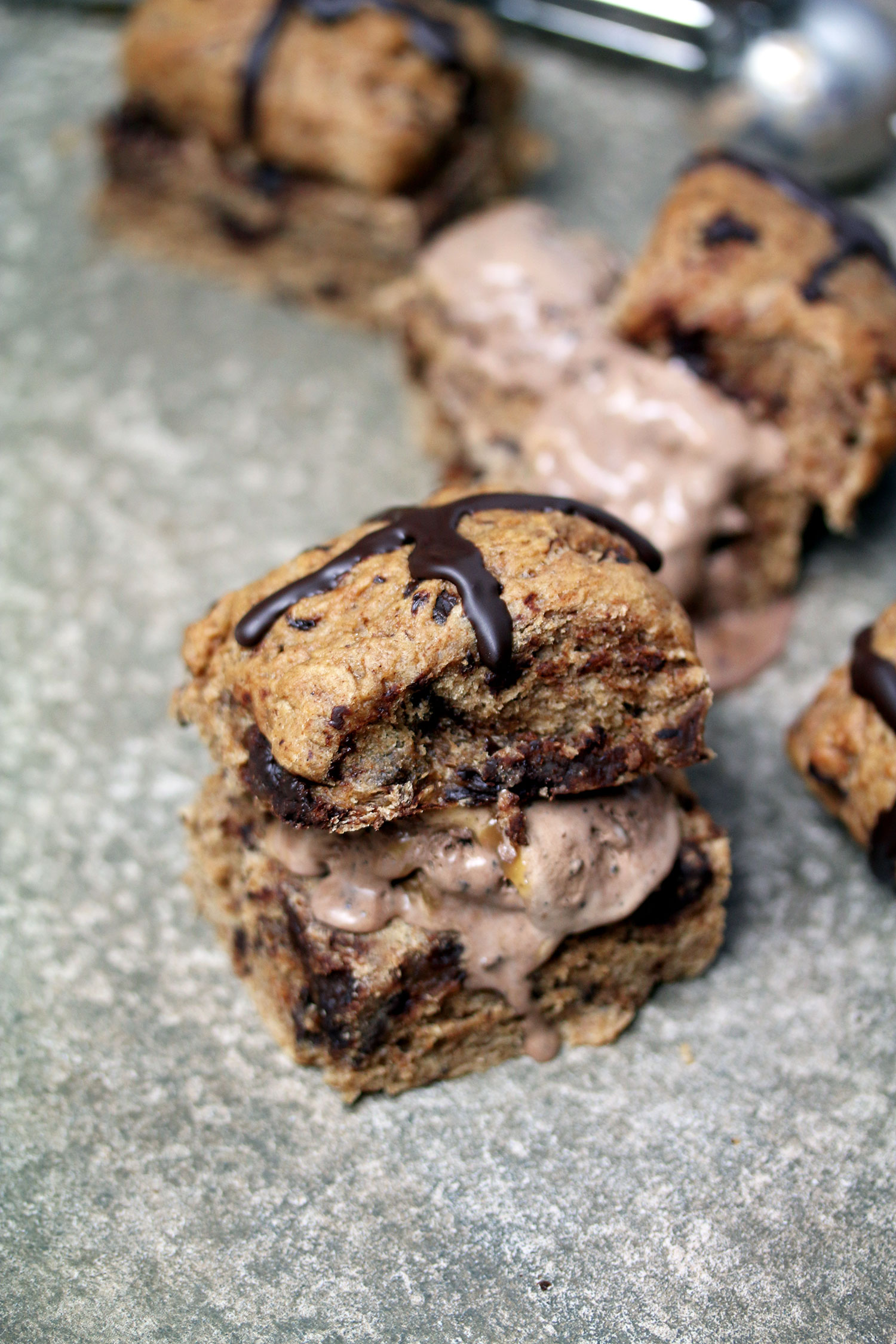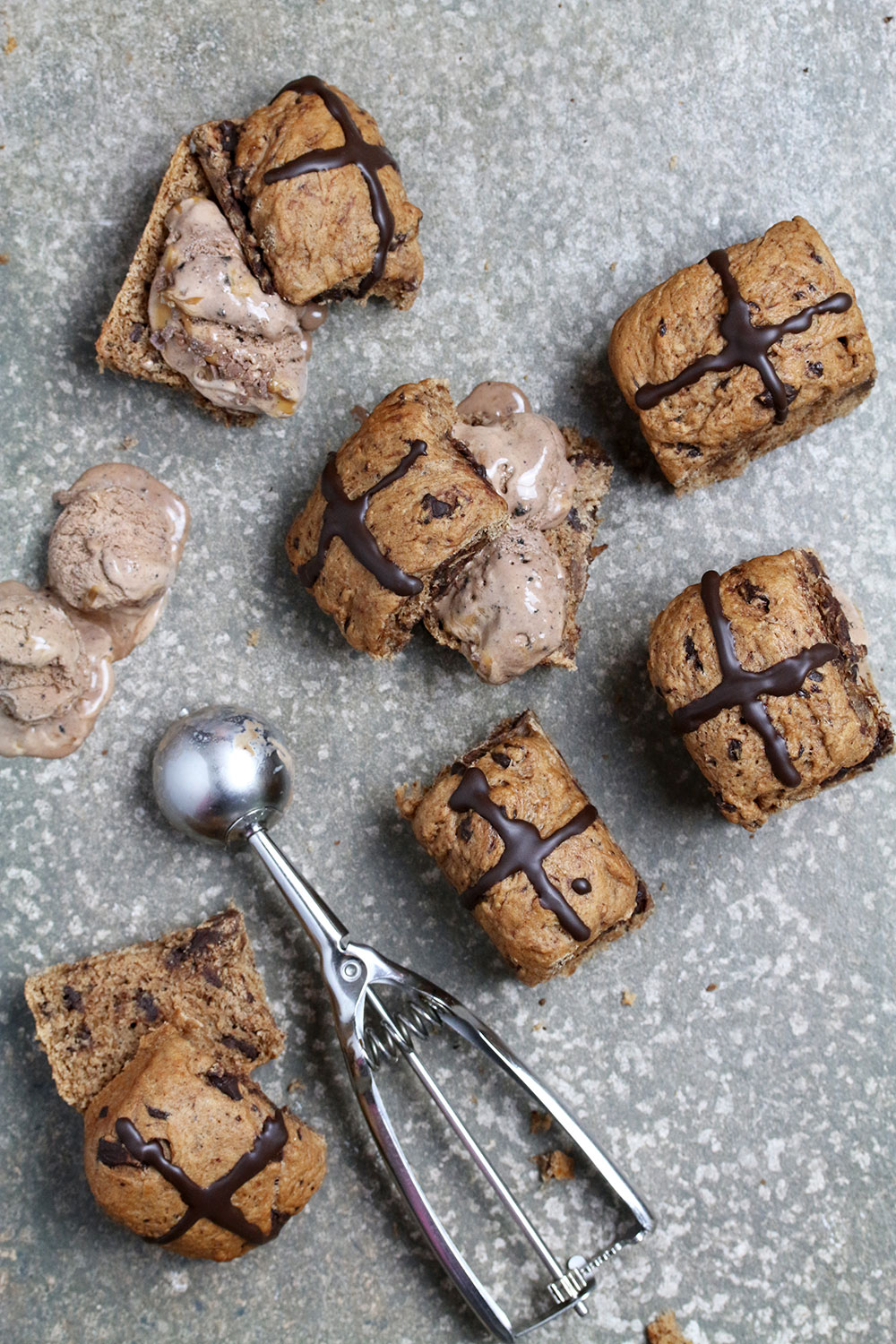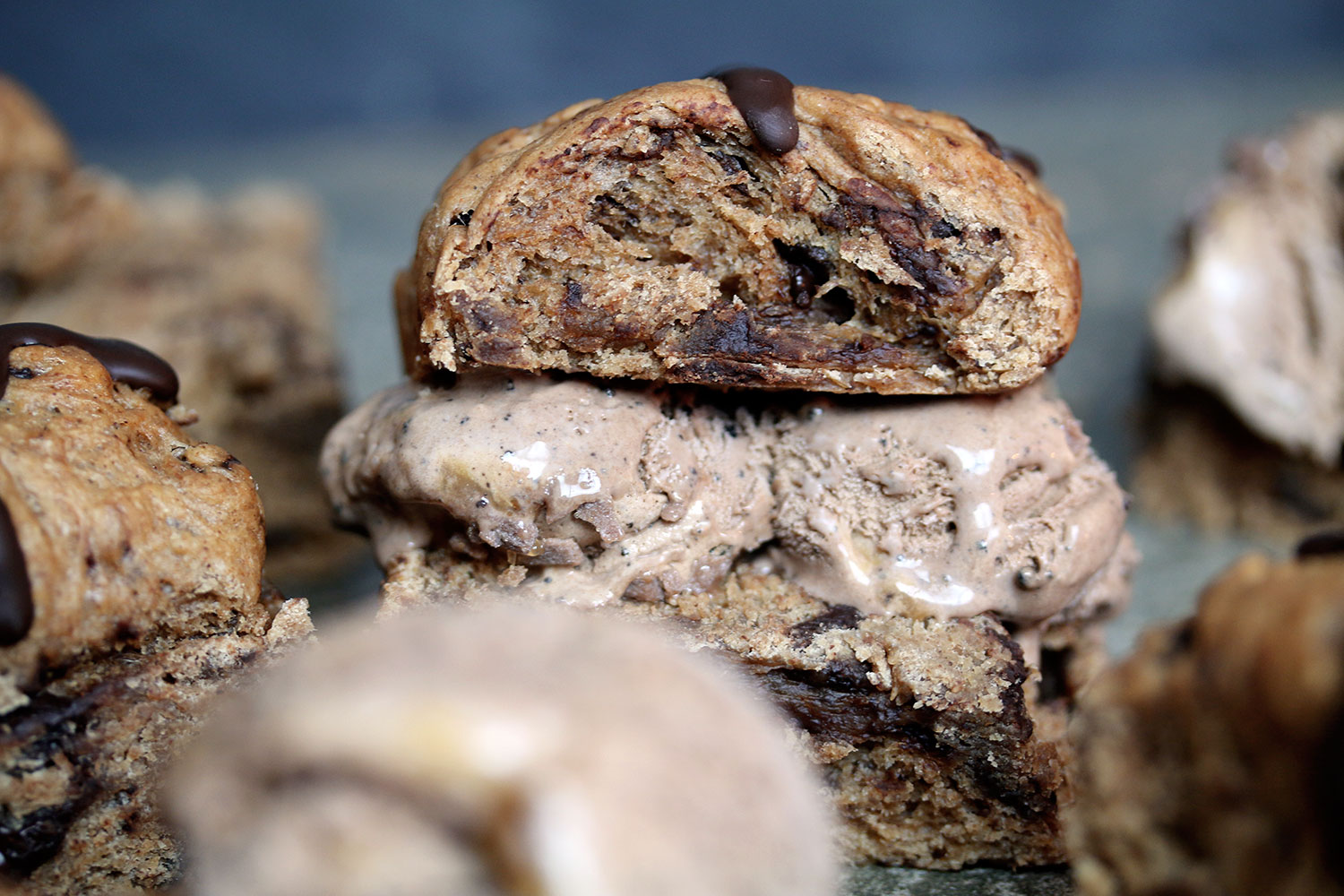 This post was commissioned by Love Cocoa, however all opinions are my own.