Vegan Chocolate Crunch Bars
* This post is sponsored by Indigo Herbs*
A delicious and easy treat that will help curb those chocolate cravings. These vegan chocolate crunch bars require no baking and are a fun recipe to make with kids too!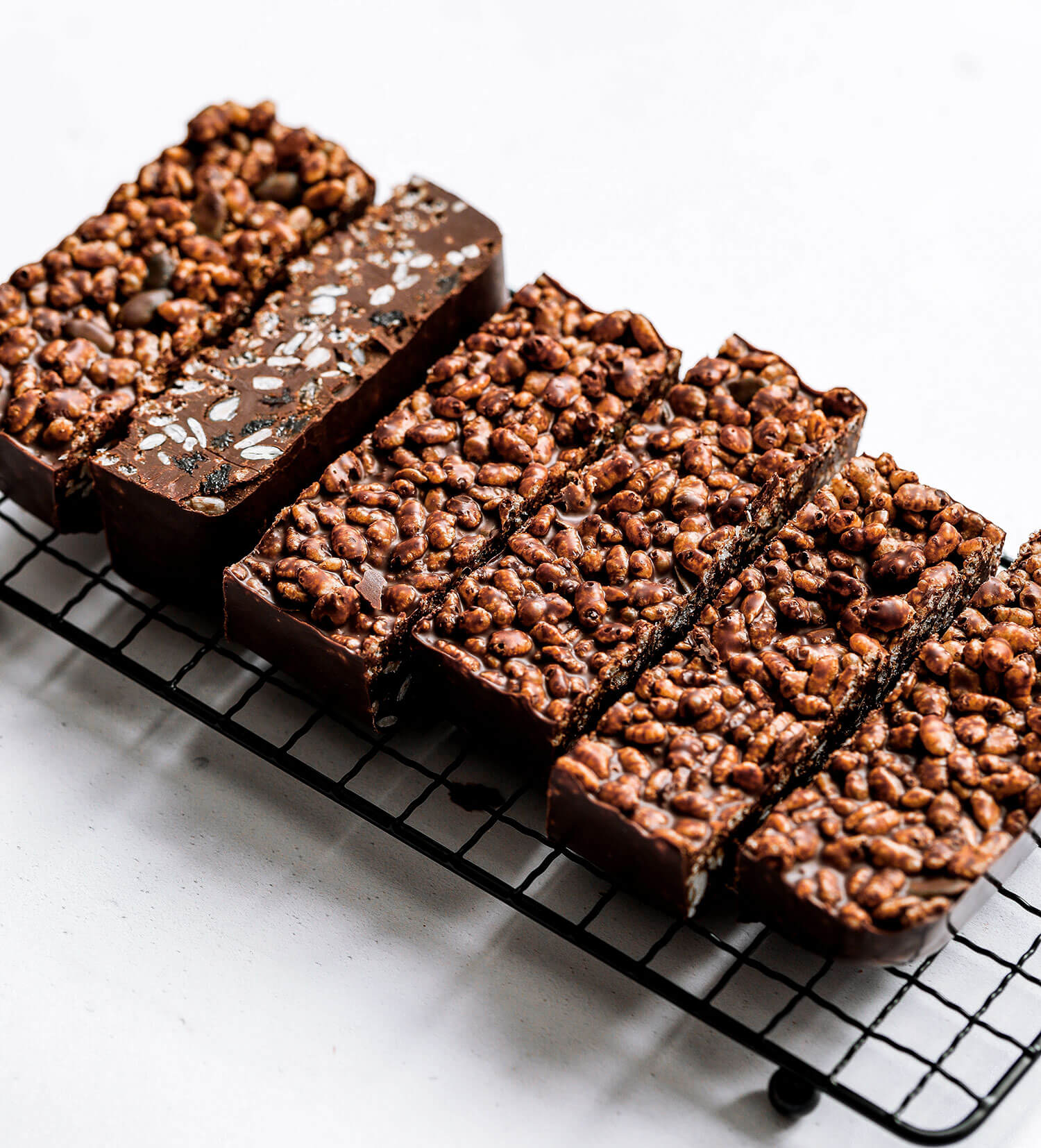 I love chocolate, but what I love more than that is chocolate with a bit of crunch! There's something about having a crunch to something that adds a whole new sensory quality to it. The sensory experience includes more than just the taste, but also the sound of the crunch that lets your brain know you're eating something yummy and adds an extra levels of enjoyment.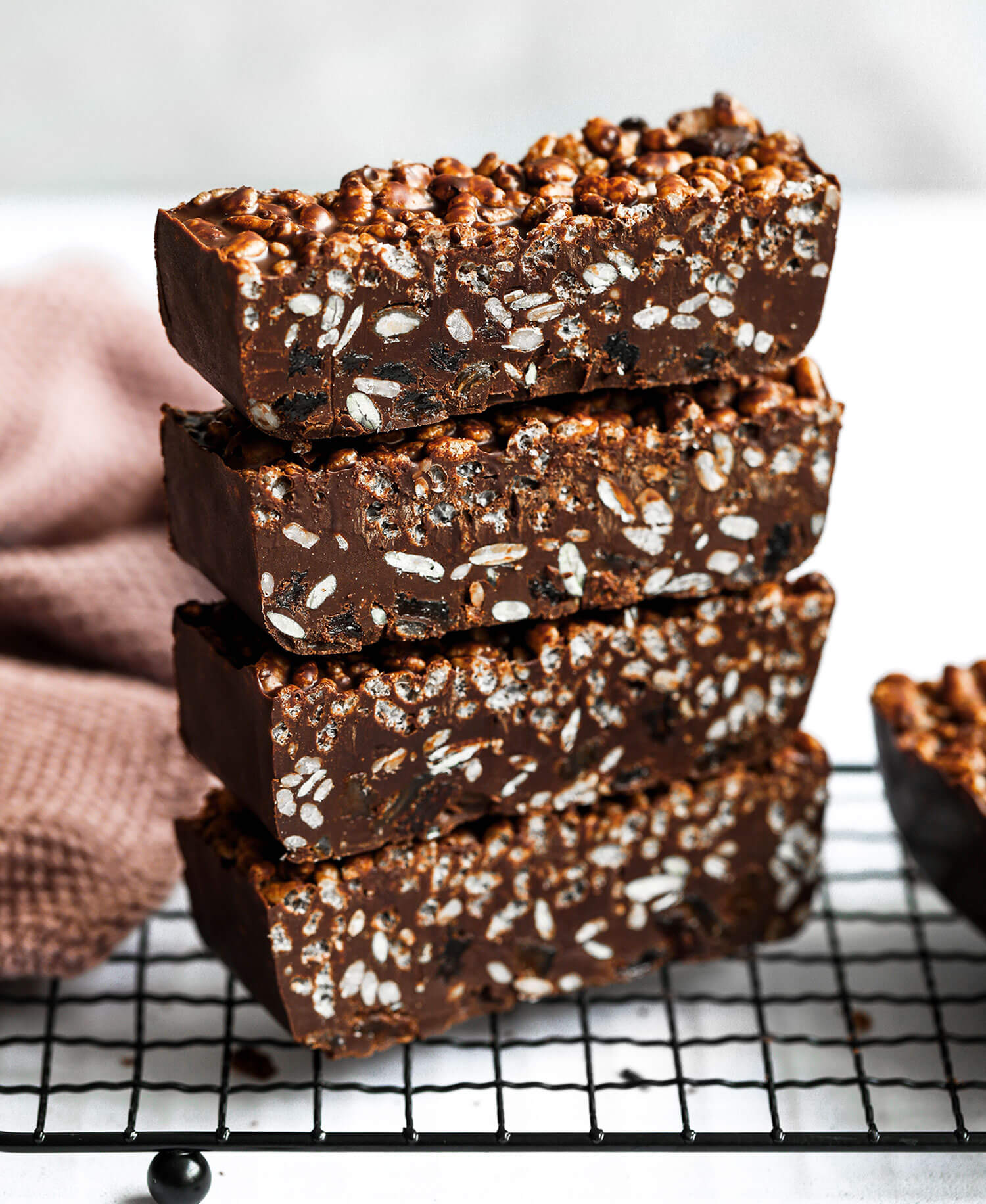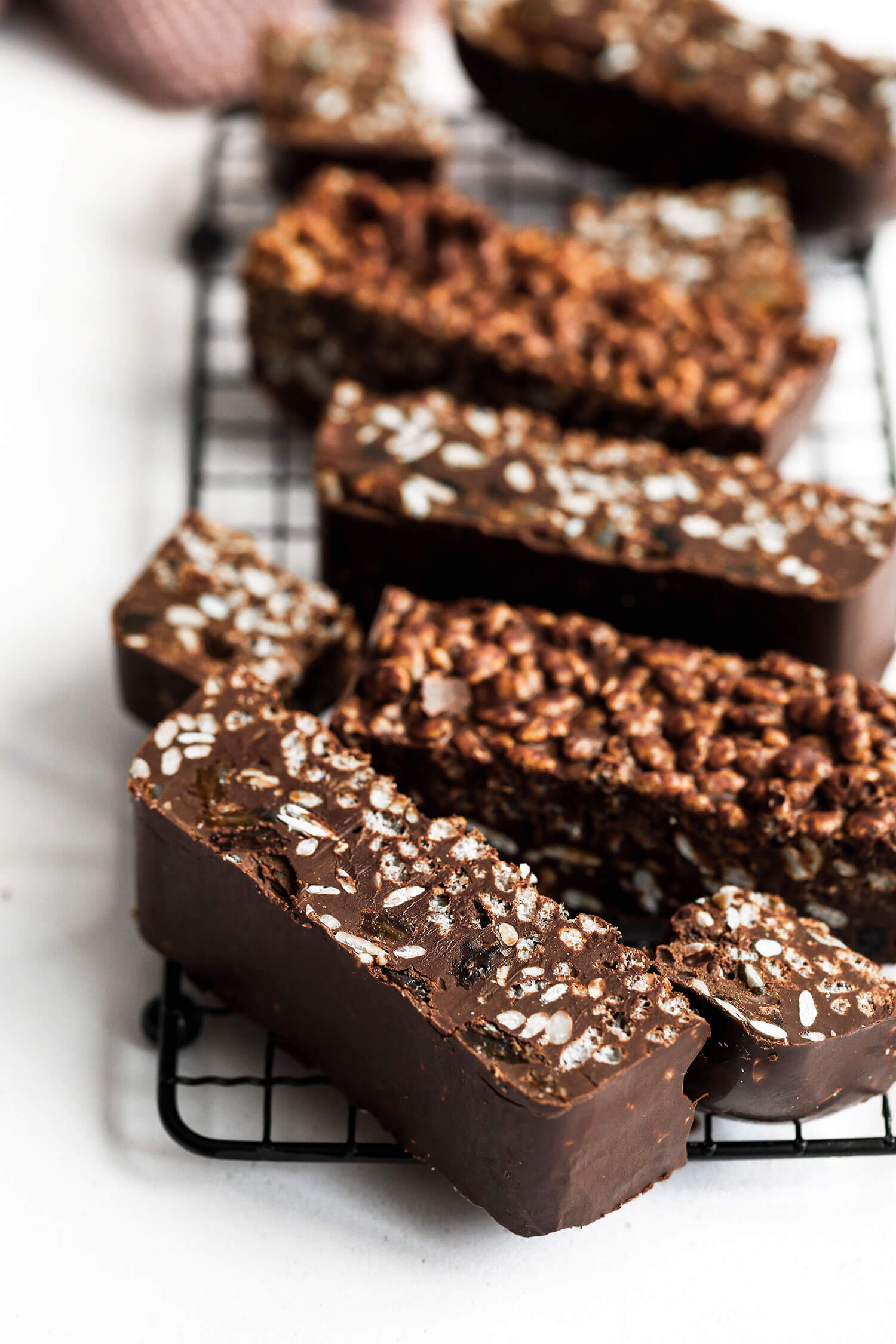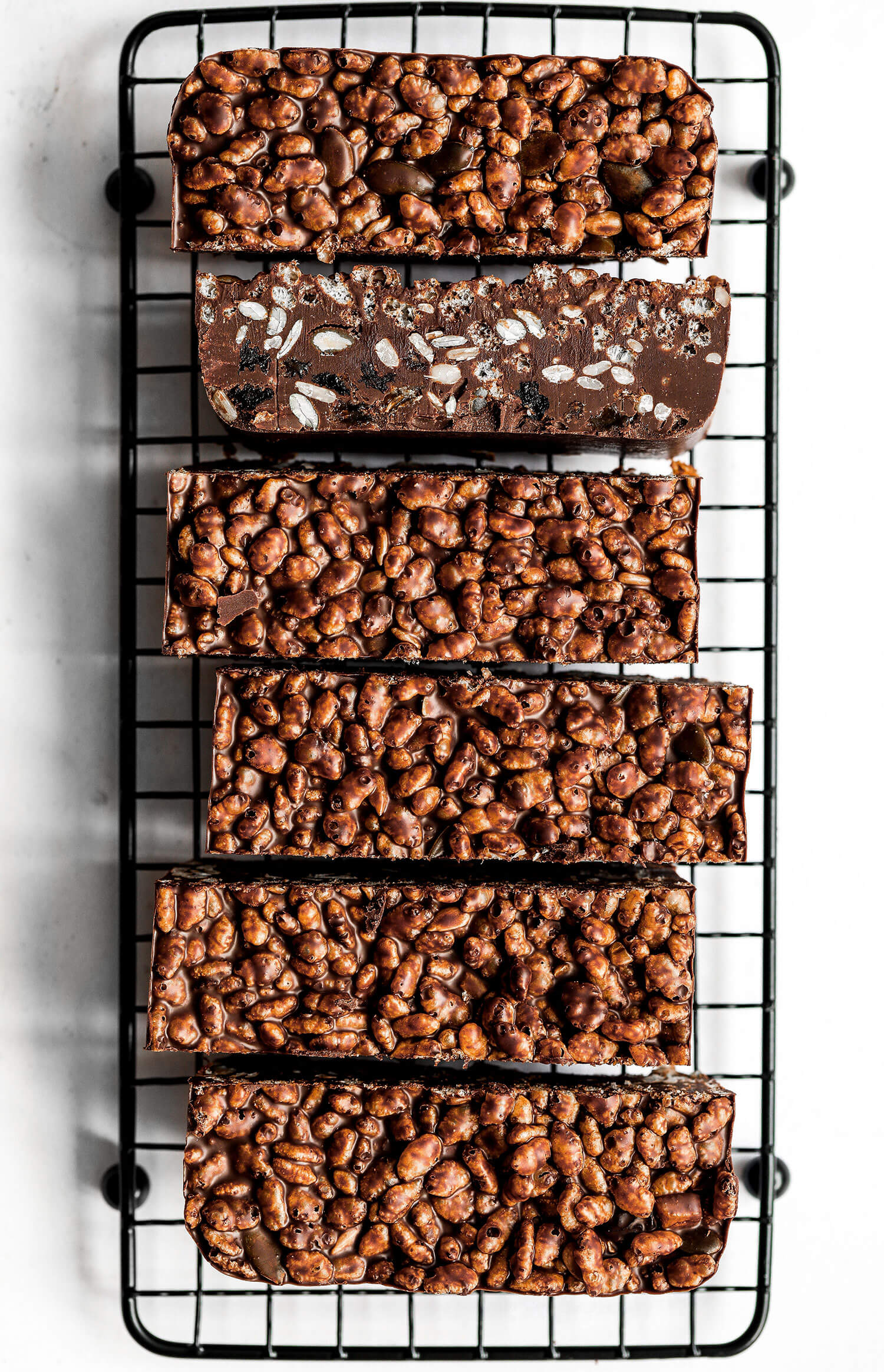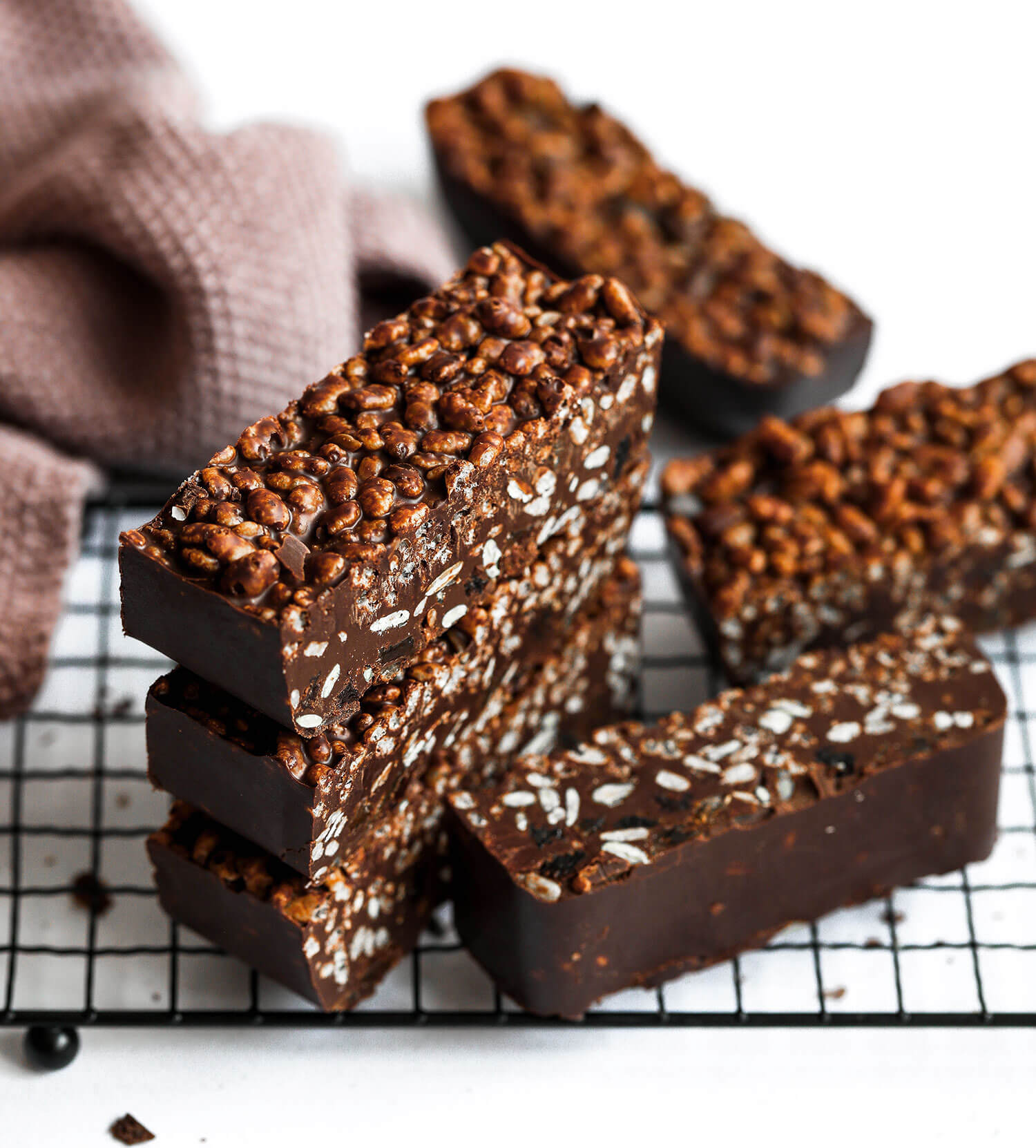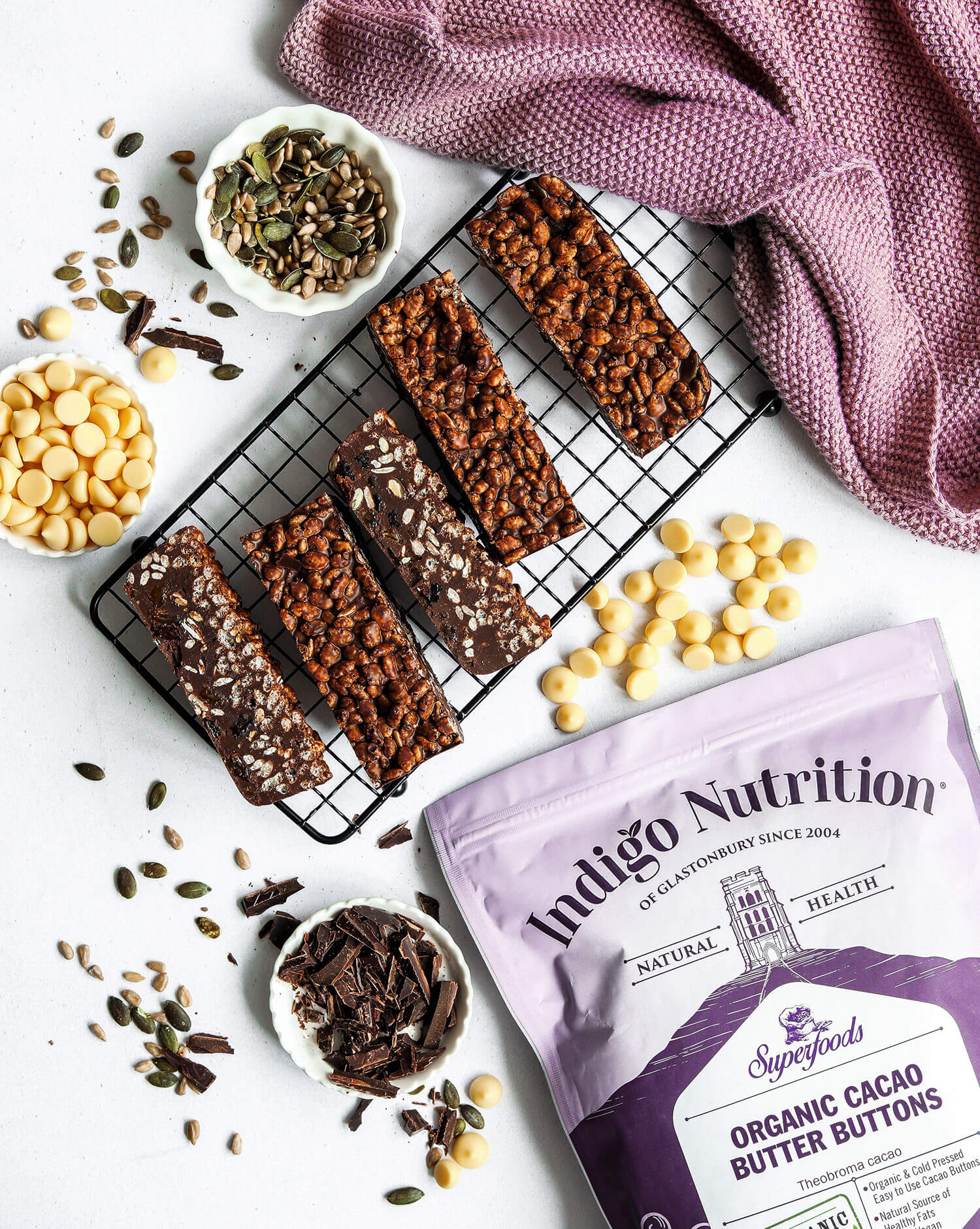 I used Indigo Herbs raw organic cacao butter to make the chocolate base extra lush, creamy and smooth. Mixing it with dark chocolate takes away some of the bitterness whilst also adding an extra hint of cocoa flavour, making it more like milk chocolate. Their cacao butter is certified organic and made up of 100% pure natural cacao. Perfect in raw/no-bake desserts as well as baked treats. You can also add it to smoothies with some cacao or cocoa powder, oats and frozen banana to create a balanced breakfast that tastes like a pudding! You can also use cacao butter to create your own homemade chocolate by melting it with some maple syrup, cocoa and a pinch of salt!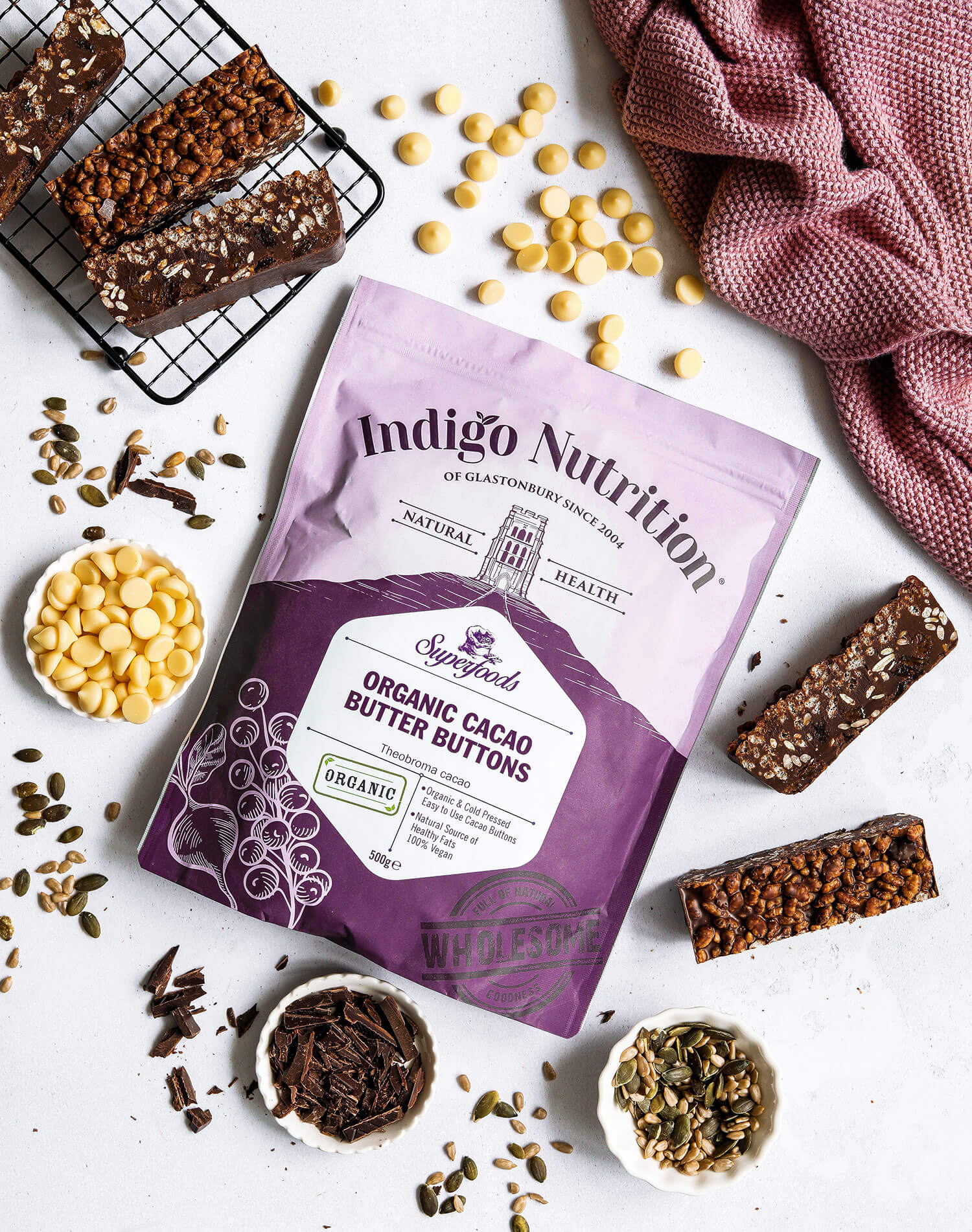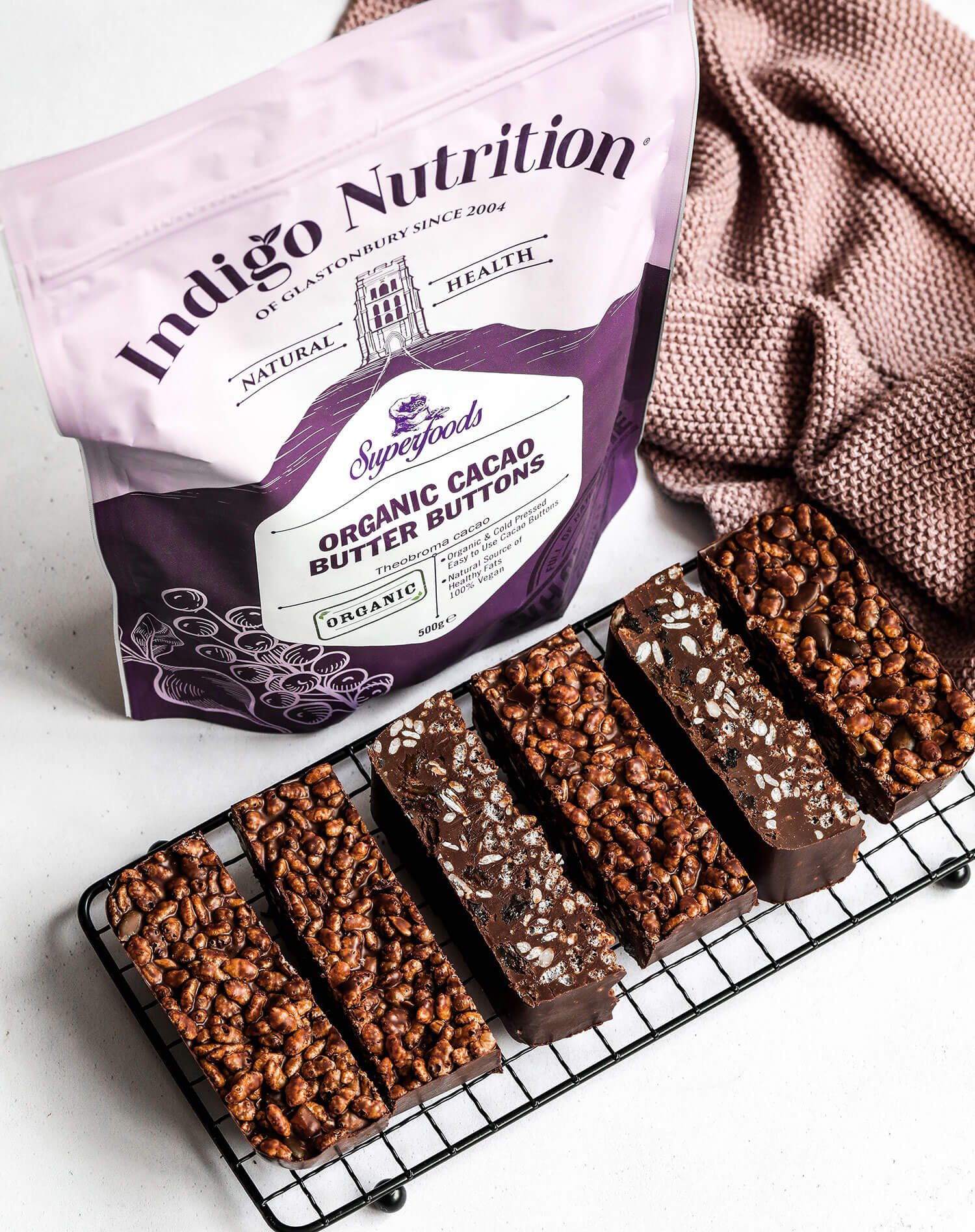 These vegan chocolate crunch bars are:
Dairy-free
Vegan
Gluten-free
Soy-free
No-bake
Require no fancy equipment
Easy to make
And super moreish! 😍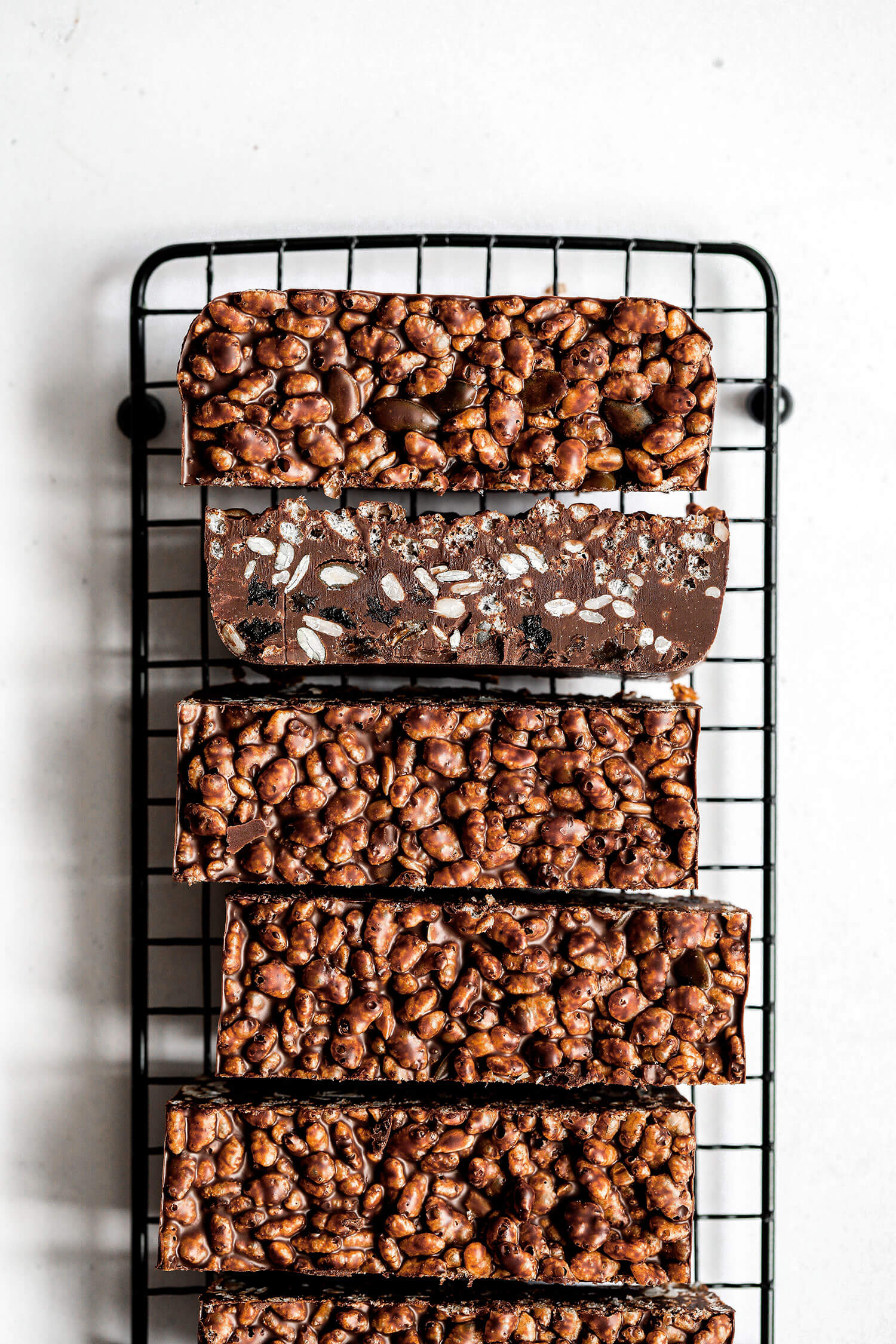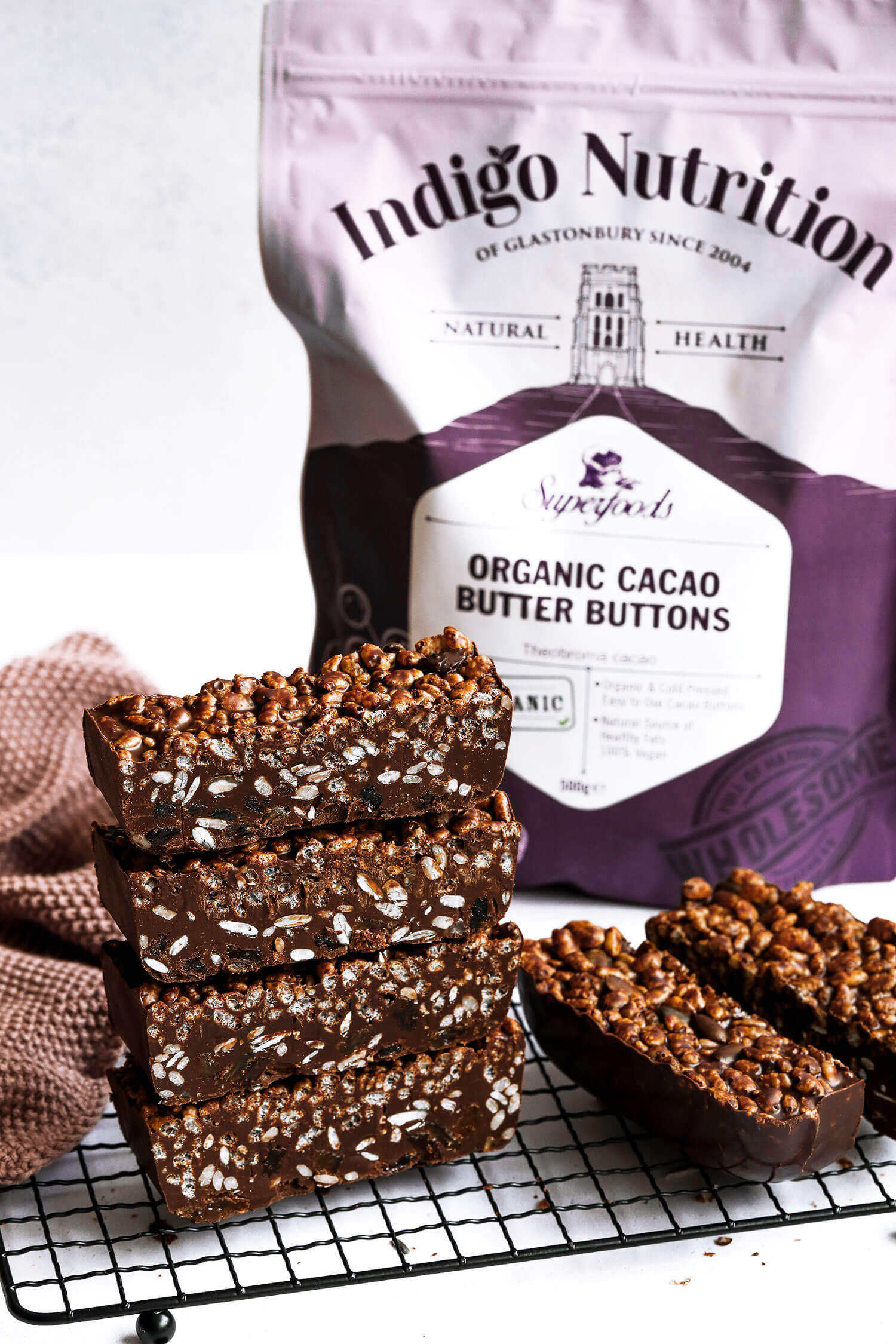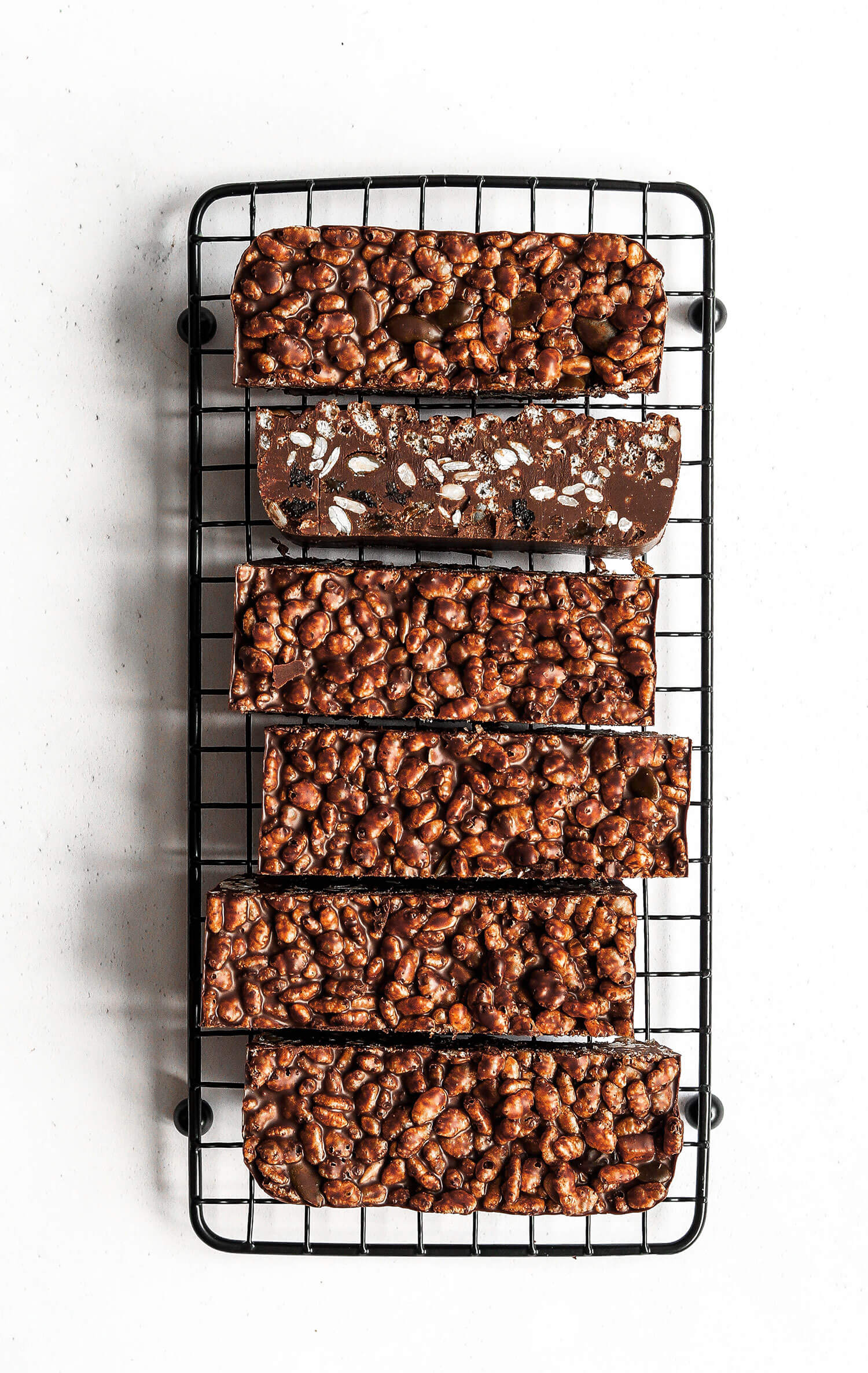 If you like chocolate and you like desserts with a bit of a crunch, you have to try these vegan chocolate crunch bars! They're guaranteed to satisfy any chocolate fan and they have added goodness like the seeds, nut butter and dried fruit. A definite must try!
---
Vegan Chocolate Crunch Bars
Makes – 10 bars
Ingredients
100g Indigo Herbs cacao butter
150g dark chocolate
75g dried fruit
35g sunflower seeds
35g pumpkin seeds
40g puffed rice
2 tbsp maple syrup
2 tbsp almond butter
1/4 tsp salt
1/2 tsp vanilla
Method
Break up the chocolate into a heat-proof dish and add the cacao butter, almond butter, maple syrup, salt and vanilla.
Place it over a pan of simmering water ensuring that the water doesn't touch the bottom of the bowl. Mix until everything is completely melted then take off the heat and allow to cool slightly.
Add the dried fruit, seeds and puffed rice into a large bowl and give it a quick toss to mix.
Pour the chocolate mixture over the nut and seed mixture and give everything a good mix.
Transfer into a cake tin lined with baking paper – I used a 22×12 cm loaf tin.
Leave to set in the fridge for 1-2 hours before slicing.
Enjoy!
---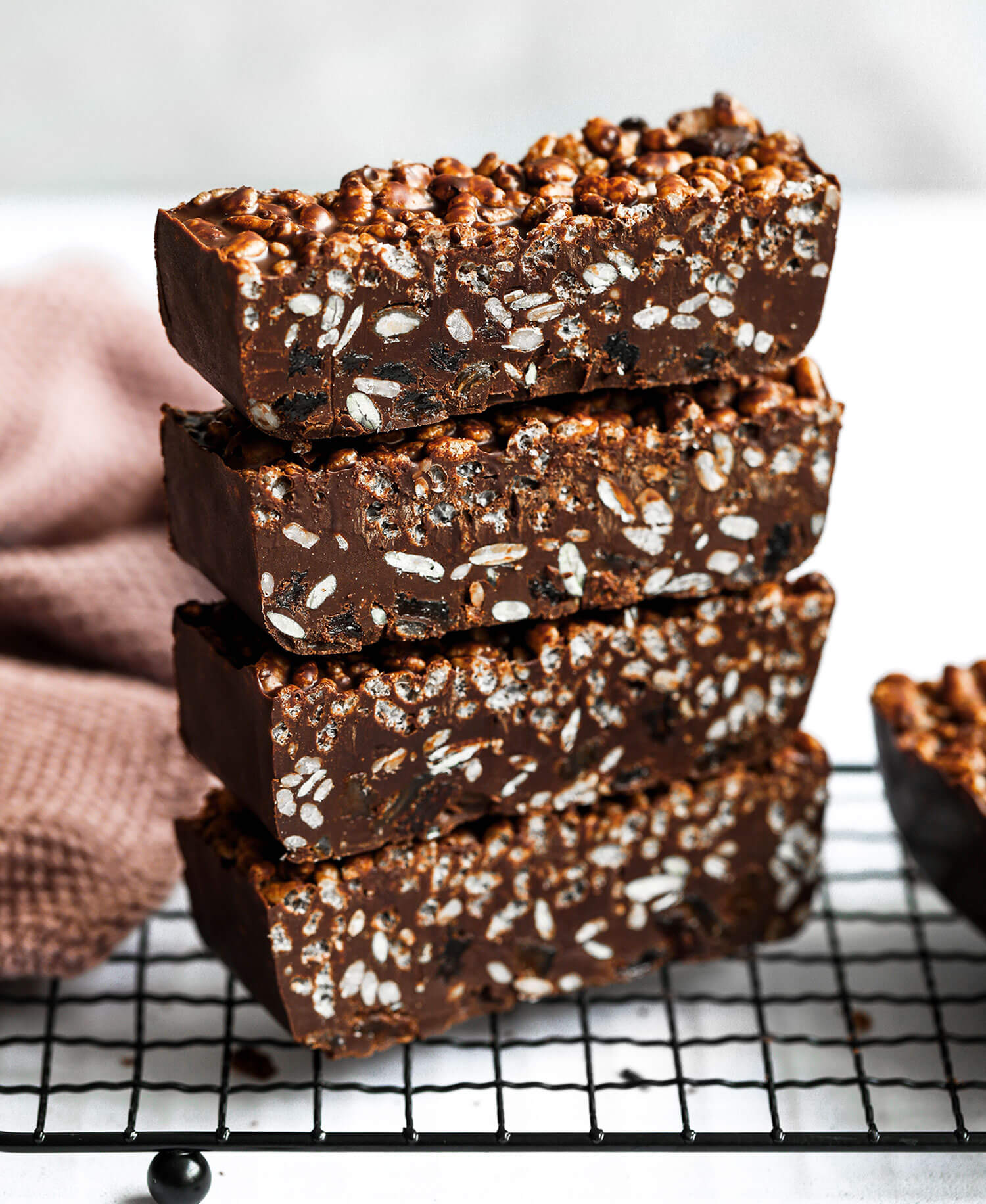 Share This Post