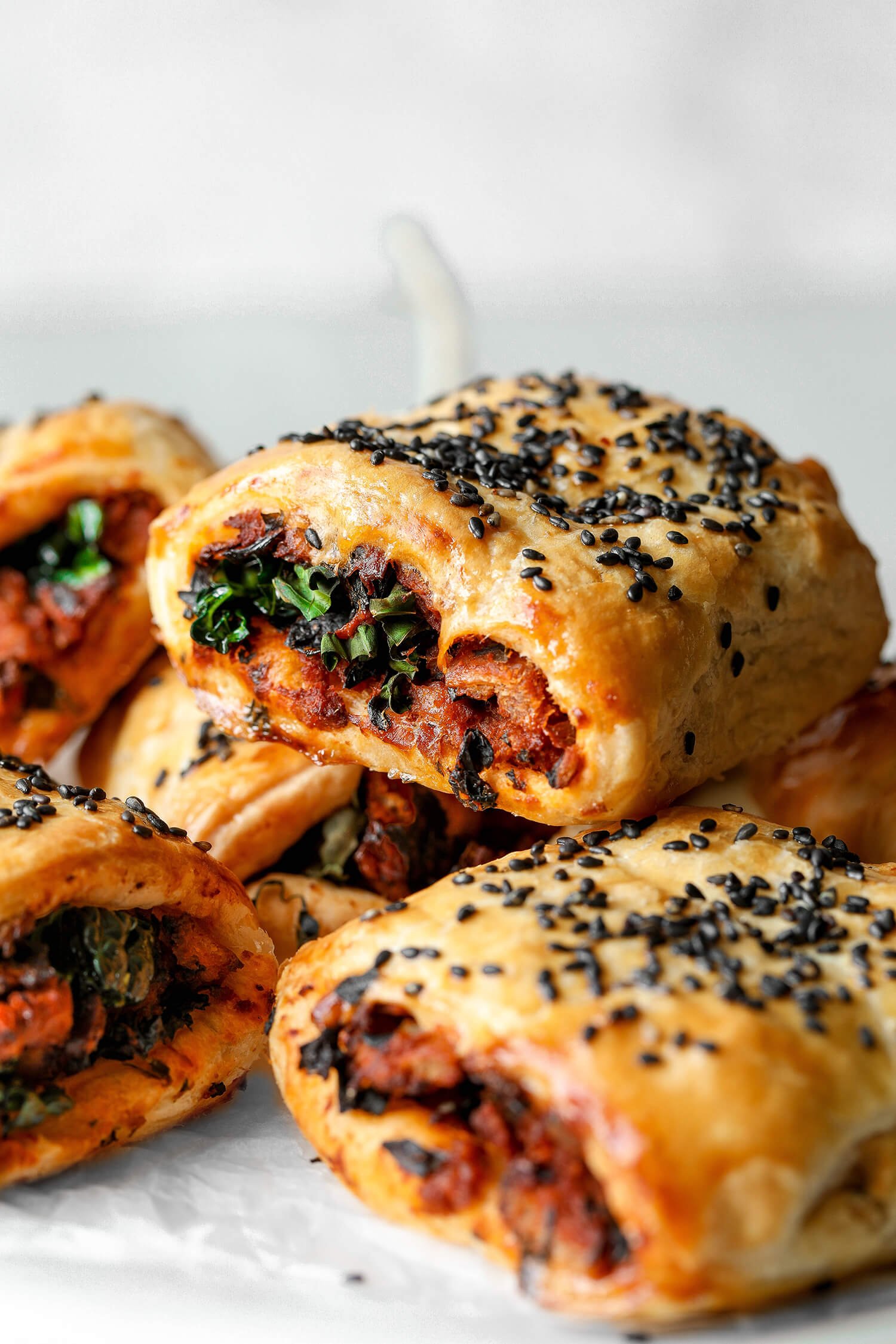 *This post is sponsored by Discover Great Veg*
A plant-based version of a British classic made with added veggie goodness and a bit of heat to make it even more warming and comforting!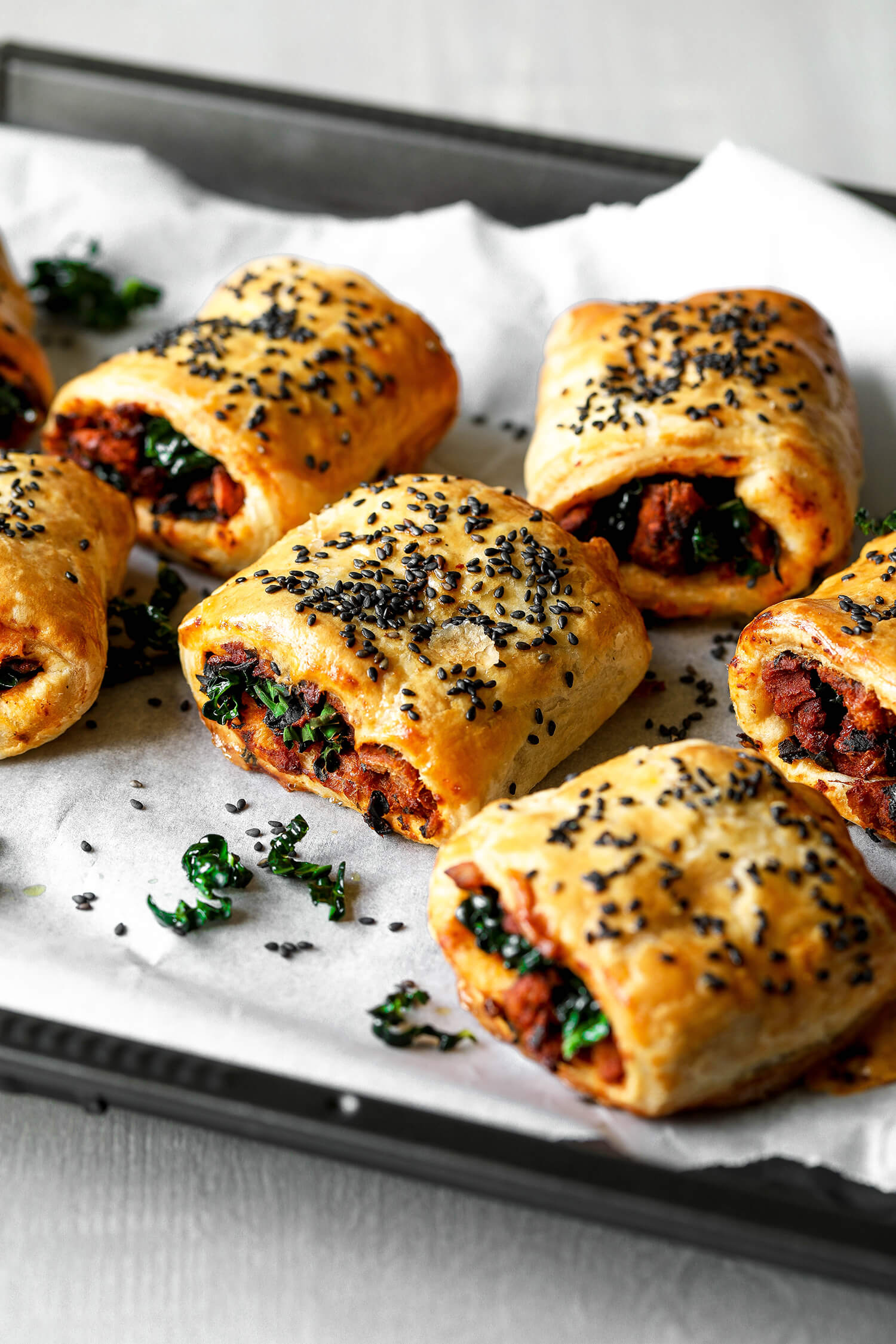 This one is for all the sausages roll fans out there looking for a quick and easy plant-based sausage roll recipe. A yummy flaky crust with a chilli sausage cavolo nero filling – great for a speedy weekday dinner or a weekend treat. Also one to make for picnics now that the weather is warming up!
I'm teaming up again with Discover Great Veg to provide you with inspiration on new and exciting ways to Go Green and include spinach, kale, and cavolo nero in your daily diet. The aim to create healthier recipes that anyone can make using easy to find ingredients, with green leafy veg at the core.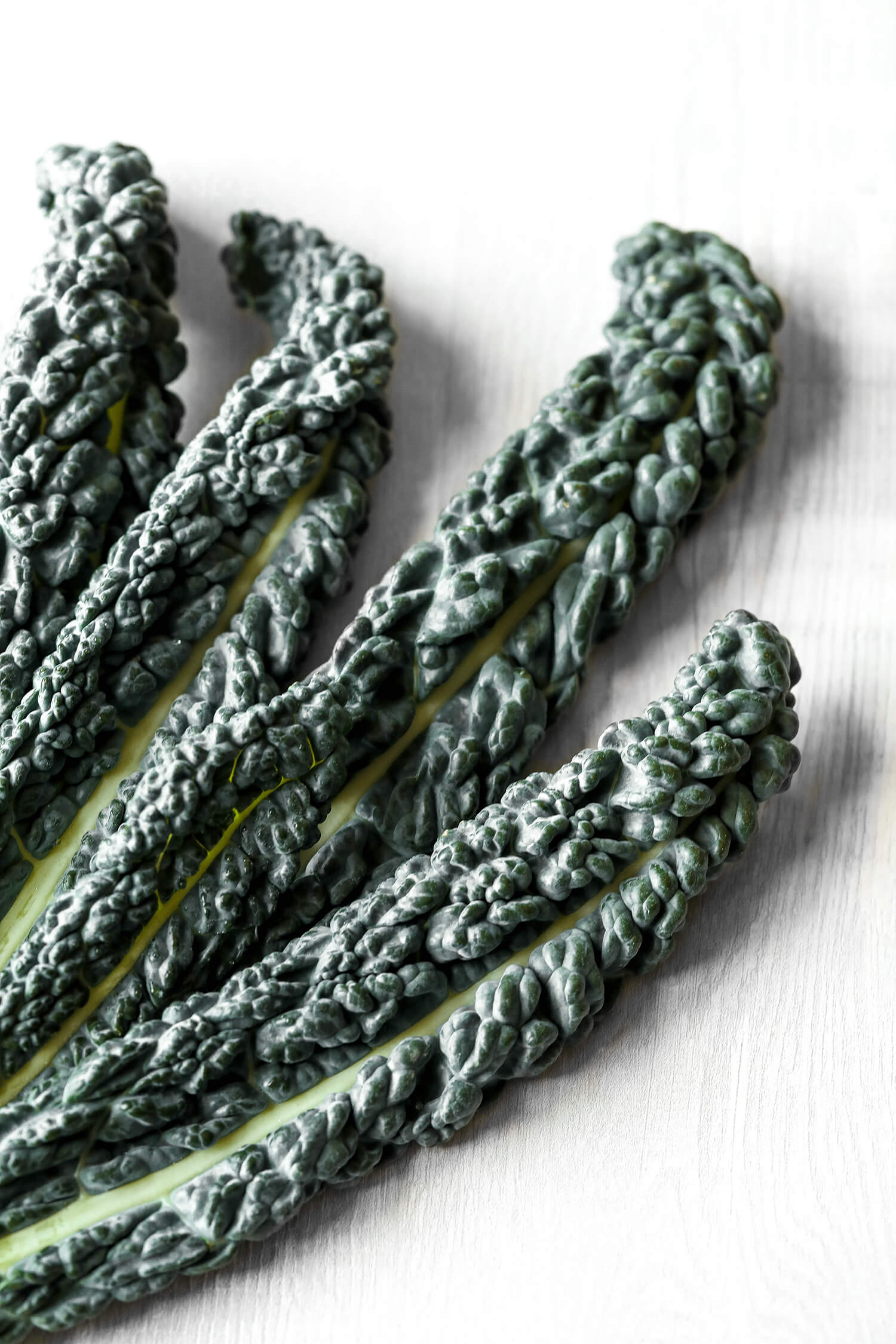 Spinach, kale and cavolo nero are must-have ingredients for summer dishes, due to their great taste, versatility and nutrition benefits! Today I'm using cavolo nero as an easy way to add veg in a traditional favourite.
Cavolo nero is a type of kale that you can find in most major supermarkets (its sometimes sold as black kale), but some people still haven't tried it or don't know how to use it in recipes. That's why today I'm showing you a really easy way to include it in a delicious and quick recipe. It's packed with goodness and tastes great too.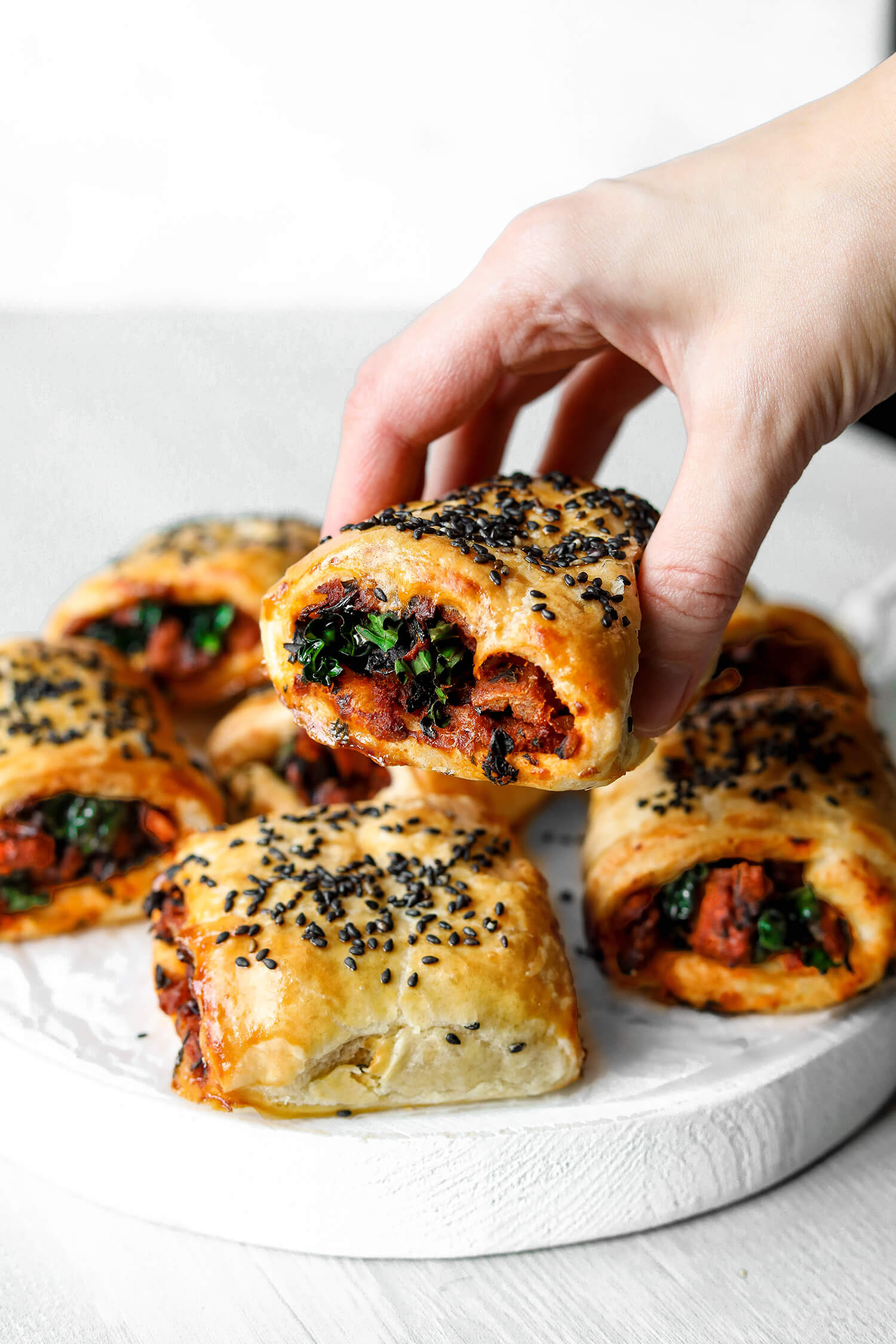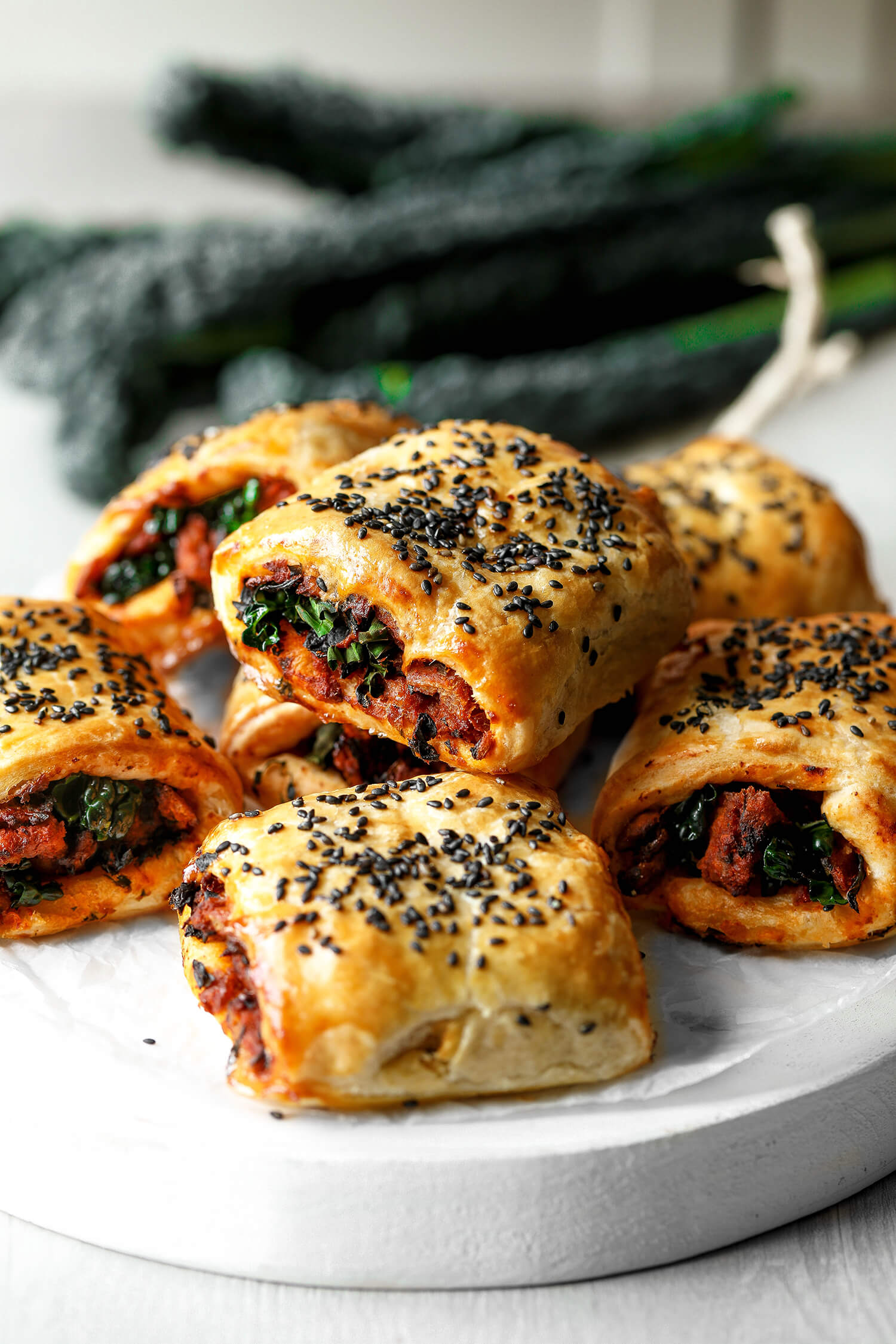 Here's a little more information about cavolo nero and its benefits:
Not only delicious, cavolo nero is also nutritious. It is a good source of vitamins A and C, which help the immune system to function normally, lutein which can help with eye health, and vitamin K which plays a role in maintaining normal bones. A source of fibre and calcium, it also contains manganese, copper and iron.
Whilst it can be used in exactly the same way as its cousin kale, cavolo nero has a rich and delicious taste all of its own that complements a host of dishes – from pasta and risotto, to soups and more.
To find out more tasty ways and reasons to 'Go Green' this summer, visit discovergreatveg.co.uk
I hope you enjoy this recipe and keep an eye out for my recipe using kale coming soon! Also, if you missed my spinach patties served with a chilli lemon spaghetti, you can get the recipe here.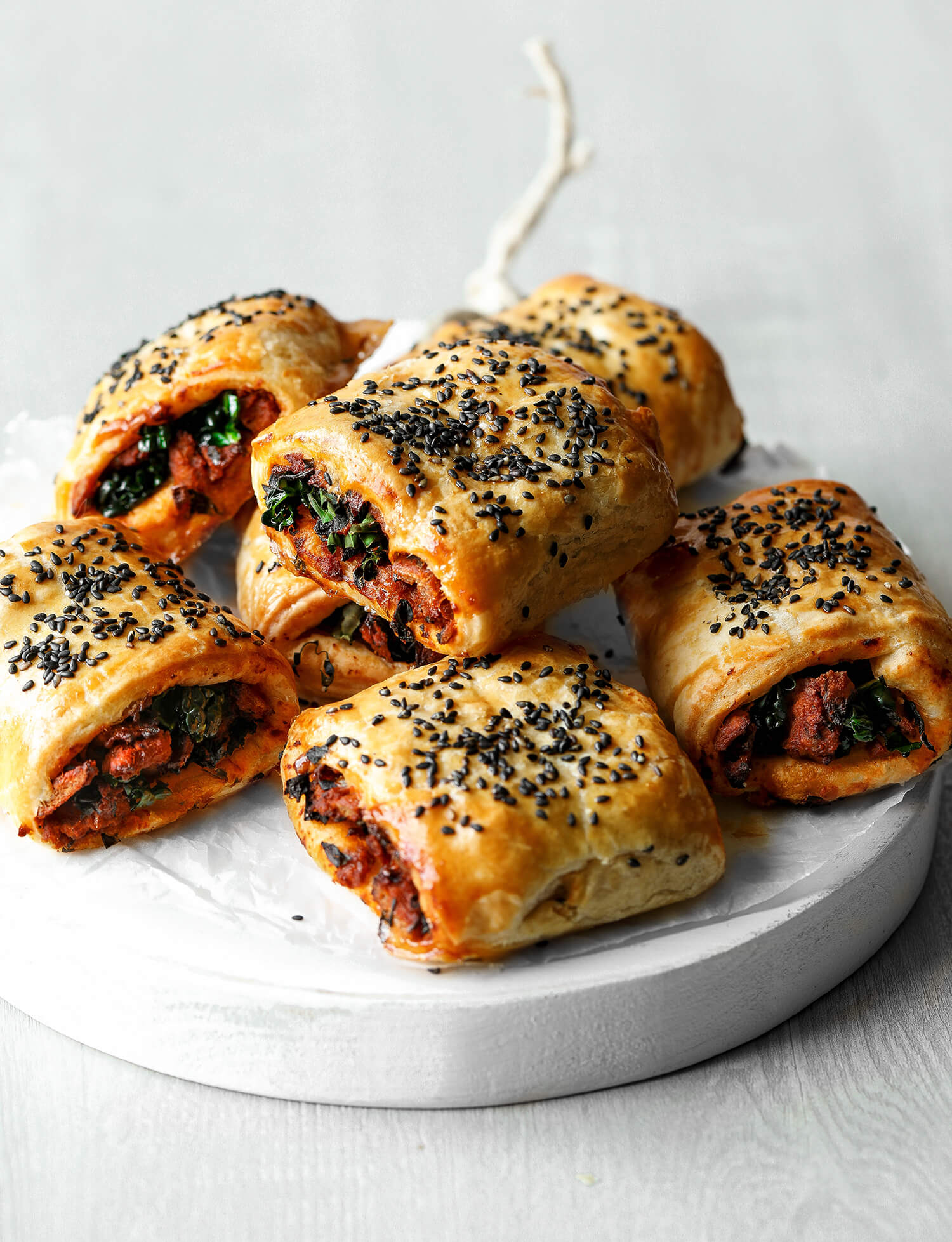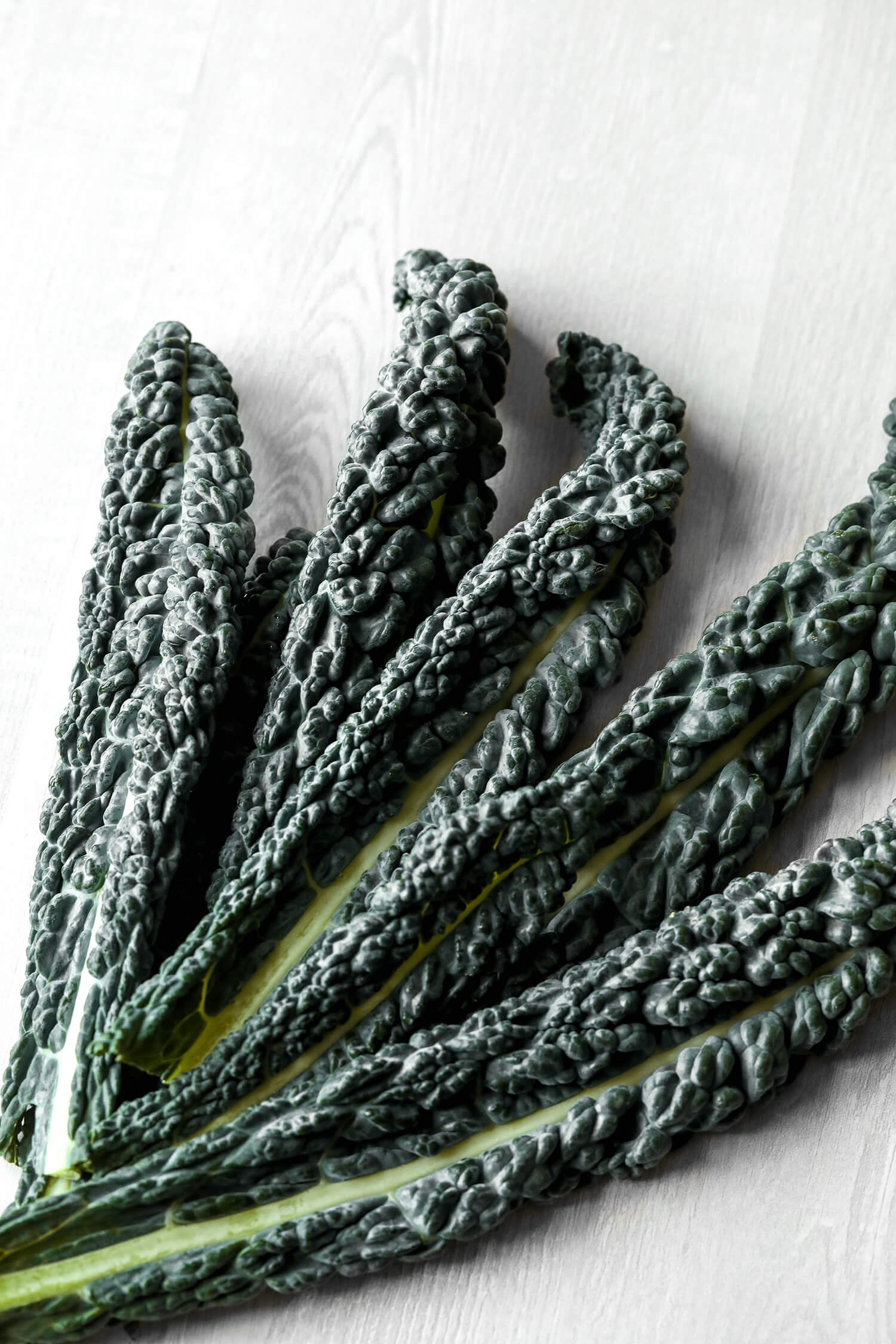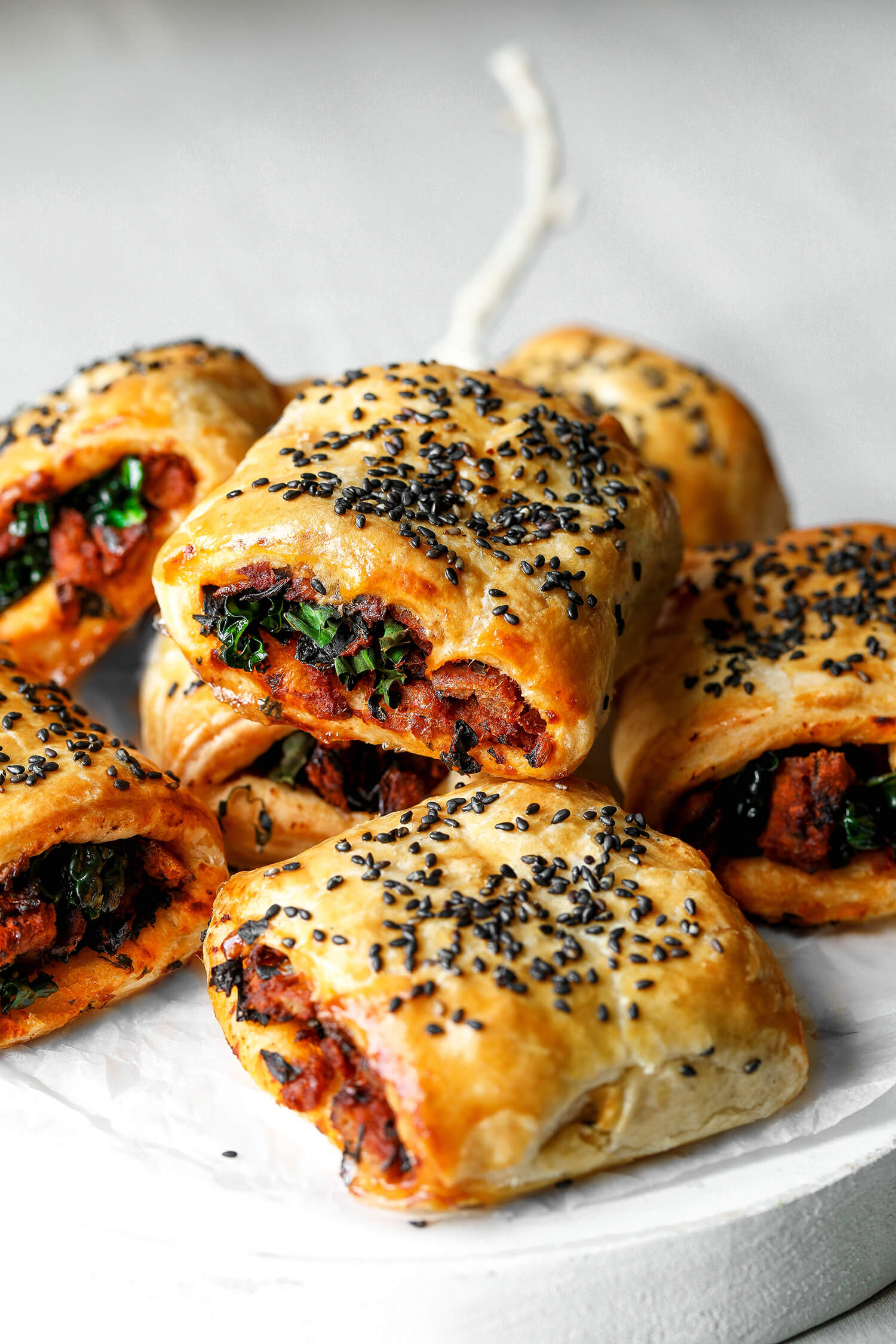 Vegan Cavolo Nero Sausage Rolls
Makes – 8
Ingredients
1 tbsp olive oil
2 garlic cloves, crushed
1/4 onion, chopped
100g cavolo nero, central ribs removed and chopped finely
2 tbsp lemon juice
2 tbsp tomato puree
5 tbsp water
1 ½ tsp paprika
½ tsp chilli powder
5 vegan sausages, cooked according to pack instructions
Salt & pepper
375g ready rolled puff pastry
Method
Preheat your oven to 200C/180C fan.
Heat the olive oil in a pan and cook the onions for 5 minutes. Add the garlic, cavolo nero, lemon juice, water, tomato puree and spices and cook for a few minutes until the cavolo nero is wilted.
Break up the sausages into the pan and season with salt & pepper. Mash everything up using a potato masher until everything is well combined and heated through.
Allow to cool before moving onto the next step.
Roll out the puff pastry sheet and cut into 2 even rectangles. Spoon the filling along one long edge of pastry strip. Brush the other long edge with dairy-free milk or egg wash. Roll up to enclose filling and form rolls. Cut each roll diagonally into 4 pieces. Place on a greased baking tray and brush the top with more dairy-free milk/egg wash. Sprinkle some sesame seeds on top and bake for 20-25 minutes until golden brown.
Leave to cool a little and enjoy!