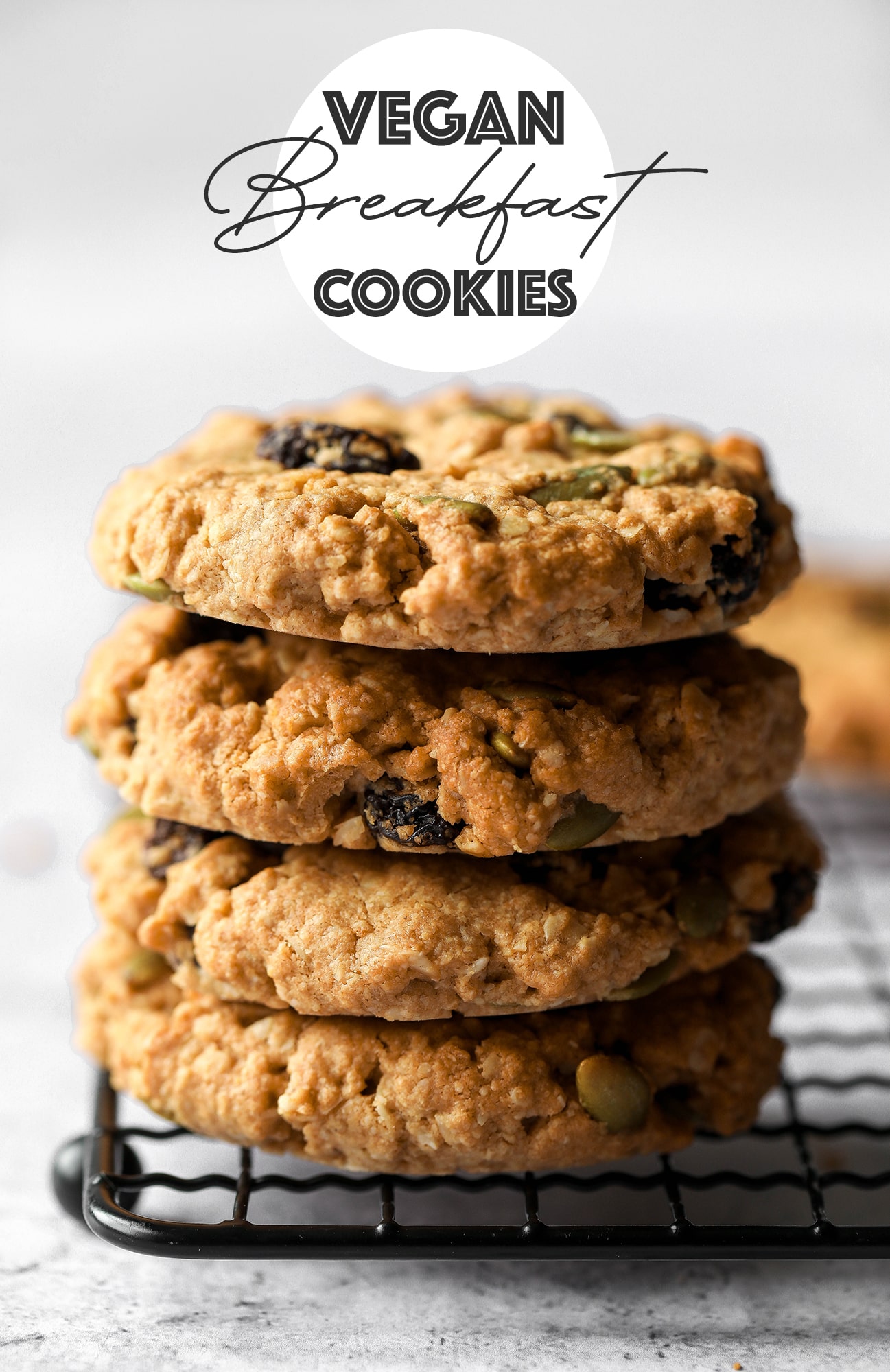 These vegan breakfast cookies are so easy to make and so convenient when prepared ahead of time. They're made with healthier ingredients and can even be enjoyed as a snack or healthier dessert!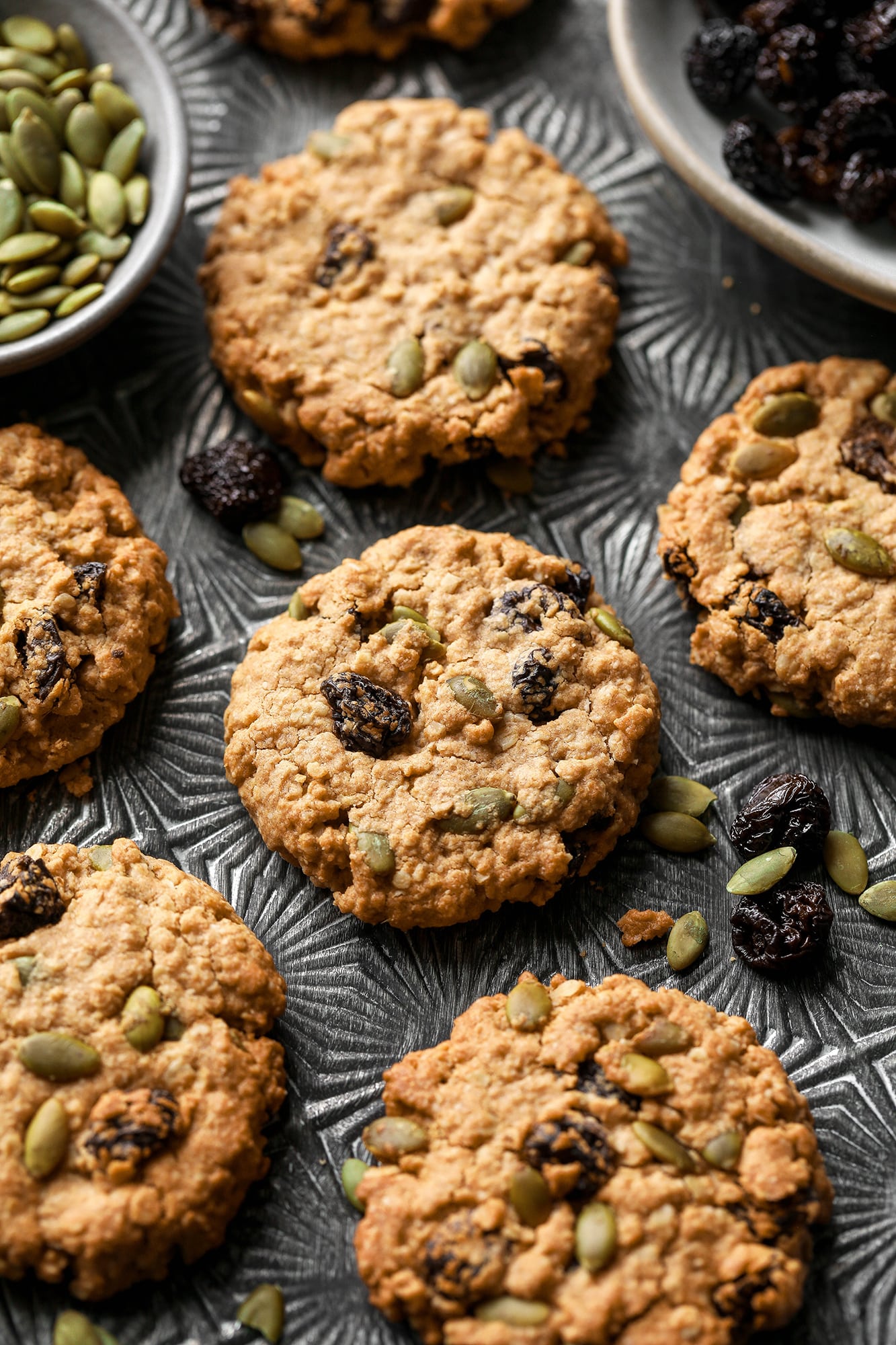 Breakfast is my favourite meal of the day. I could happily eat breakfast foods 3 times a day. I love preparing it too too – what I'm going to have for breakfast tends to be the first thing I think of when I open my eyes in the morning (I know I'm not alone in this!). Having said all that, some mornings I wake up and the
That's why I love breakfasts that you can prepare in advance – either the night before or a couple of days ahead of time. Recipes like these vegan breakfast cookies are perfect when you know you have a busy week or few days ahead. It means you don't even have to think about breakfast for a few days, which is a bonus on days when you have a million and one other things to think about.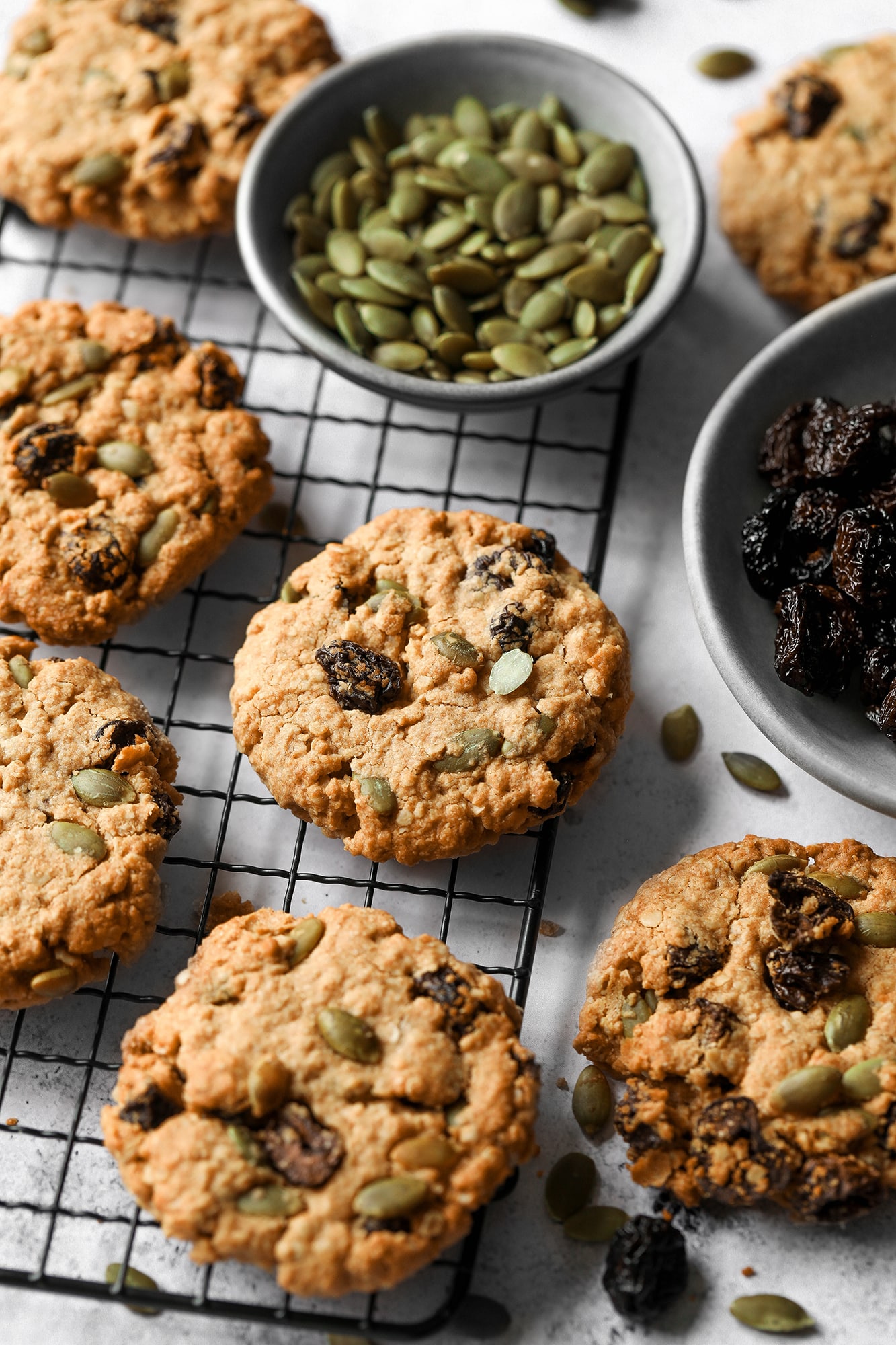 I used oats as the base and added pumpkin seeds and dried cherries for some good fats, fibre and texture! I also used almond butter to keep them moist and to make them heartier without having to use too much oil.
I baked my vegan breakfast cookies in my air fryer for speed and I find it much more convenient, but you can bake it in the oven like you would any other cookie recipe.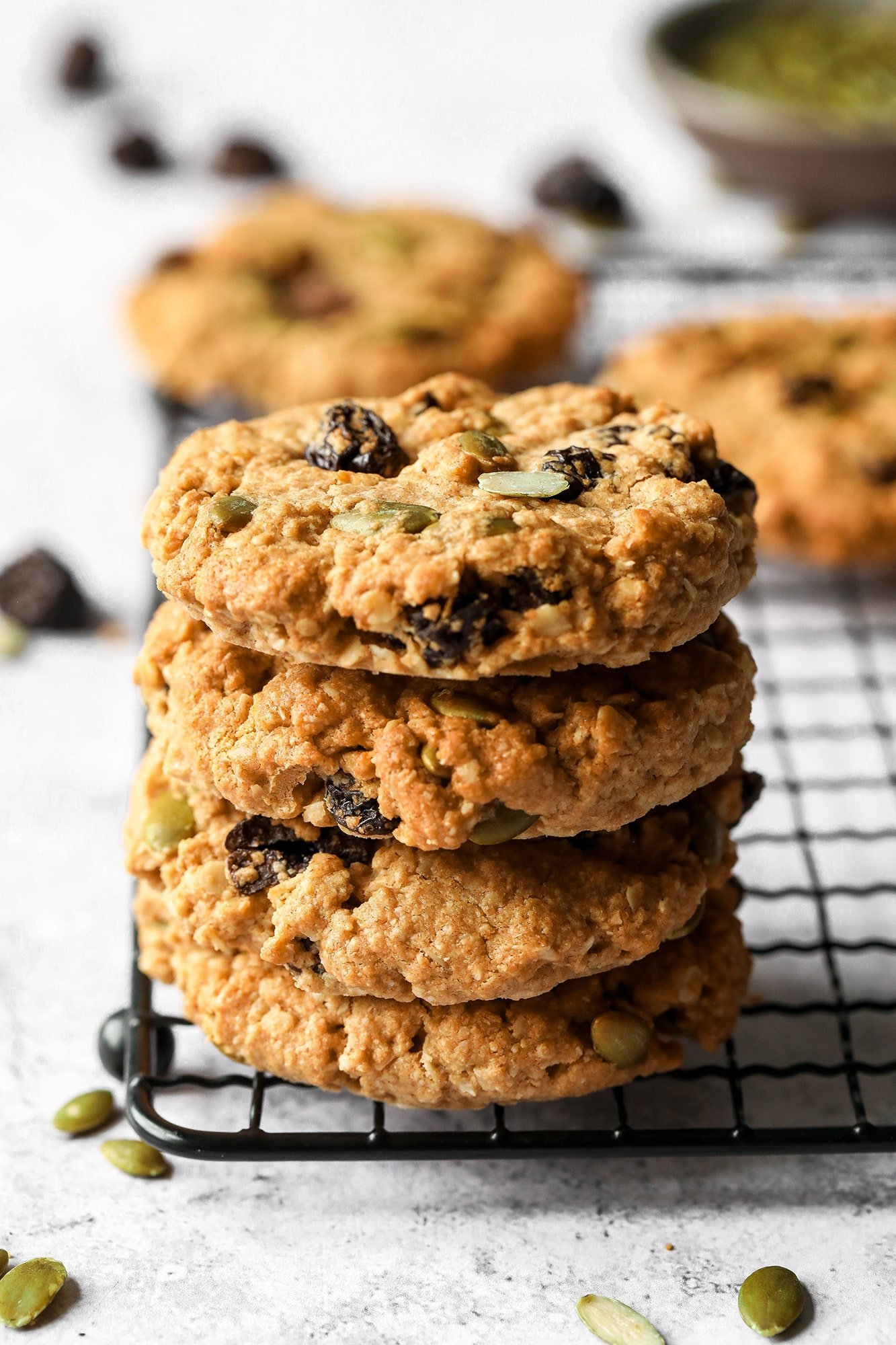 Vegan Breakfast Cookies
Makes – 7 cookies
Ingredients
60g rolled oats – use gluten-free oats if necessary
80g ground oats/oat flour
1 tsp cinnamon
1/2 tsp baking powder
Pinch of salt
50g coconut oil, room temperature
2 tbsp almond butter or peanut butter
2 tbsp maple syrup
4 tbsp nuts/seeds and dried fruit of choice (I used pumpkin seeds and dried cherries)
Method
Mix the oats, ground oats, cinnamon, baking powder and salt in a large bowl. Add the coconut oil, almond butter and maple syrup and mix to create a dough, then fold in the nuts and dried fruit of choice.
Divide into 7 and shape into round flat cookie using a spatula or the back of a wooden spoon.
I used my Ninja Foodi MAX Dual Zone Air Fryer to bake – Place 4 cookies in one of your air fryer drawers and the remaining 3 in the other drawer. Choose the bake option for zone 1 and set the temperature to 160C and time for 10 minutes. Click on the 'match' button to match zone 2 setting to zone 1. Allow to bake for 10 minutes until golden brown, switching the cookies around half way through.
Alternatively preheat your oven to 180C/160C fan and bake for 10 minutes.
Allow to cool on a cooling rack and enjoy!
Store at room temperature in an air-tight container for 3 days.