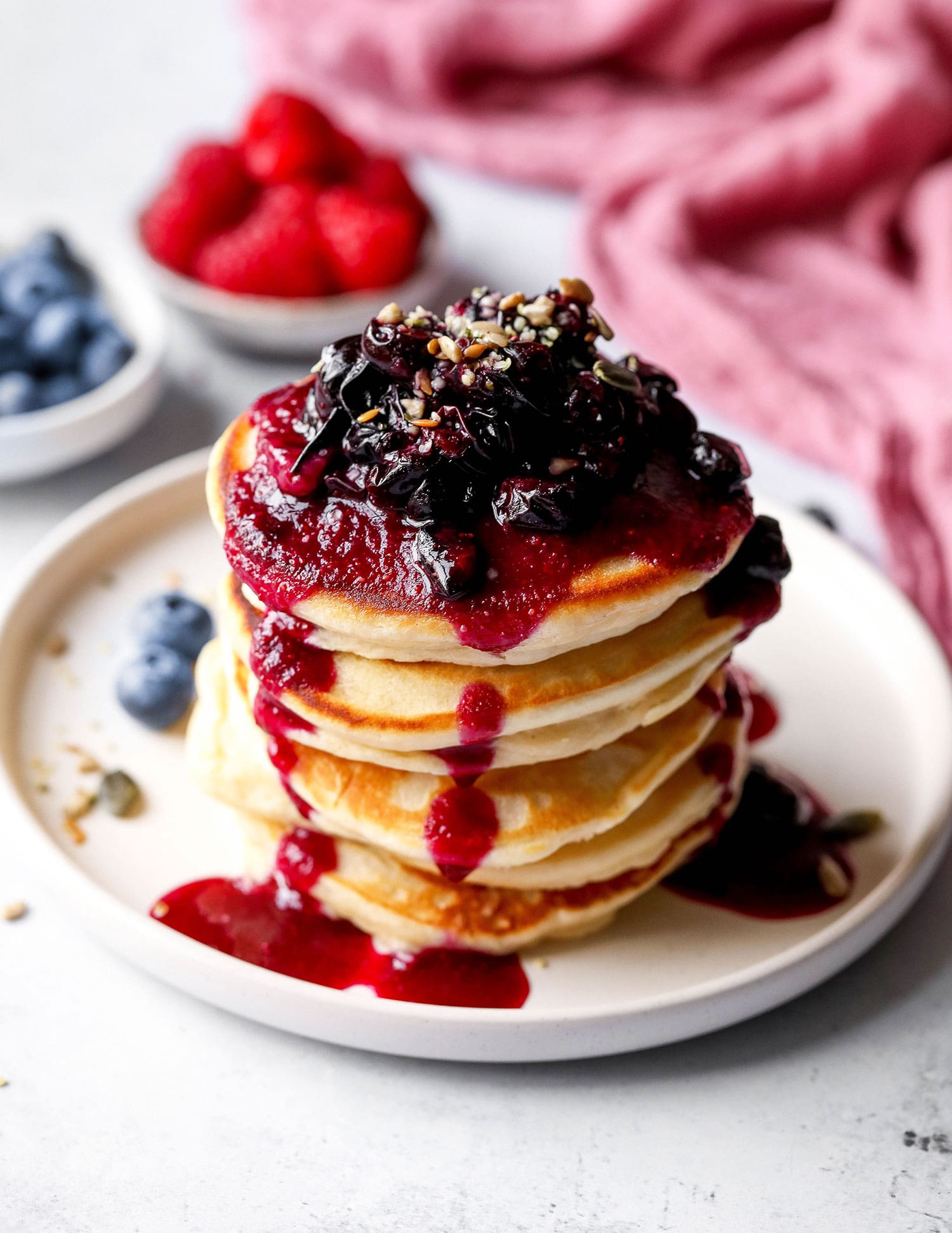 (AD)
Lovely fluffy pancakes topped with warm blueberries – my idea of breakfast heaven! Oh…and they're completely vegan!
Now that we're in lockdown again and most of us are finding ourselves with way too much free time on our hands and not much else to do, cooking and baking has become a welcome pastime for many of us.
The great thing about pancakes is that you don't need to be an experienced cook to be able to pull off beautifully fluffy and delicious pancakes. They're so easy to make and the result is an amazingly delicious breakfast that anyone and everyone can enjoy. The other nice thing about pancakes is that you can customise them to your taste. Top them with chopped fruit, nut butter, nuts, maple syrup or anything else your heart desires. I'm going with warm blueberries – perfect topping on a cold winter day!
Pancakes can be enjoyed any time of the year and you don't really need a special occasion to whip out your frying pan and spatula. I love making pancakes for brunch on a chilled Sunday, but since Pancake Day is just around the corner, I thought there was no better time to share these beauties with you all!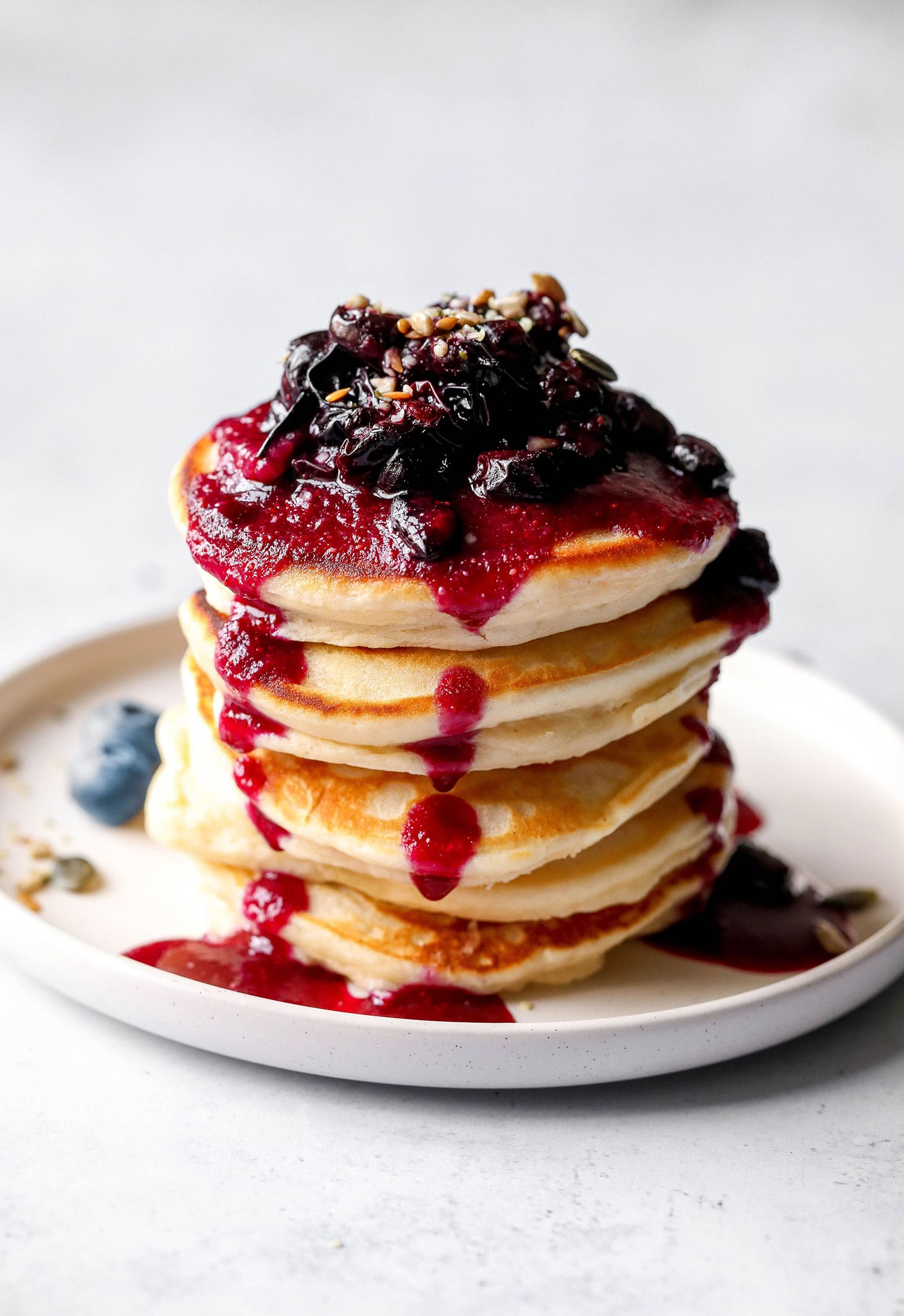 I'm teaming up with Carnation to create these vegan pancakes using their new Carnation vegan condensed milk alternative. It's such a fun and versatile addition to vegan and gluten-free creations! It's approved by the Vegan Society and is made from a blend of oat and rice flour, sugar and sunflower oil. The oats used are gluten-free so it can also be used to create gluten-free bakes and treats. There are so many fun ways to incorporate it into recipes. The possibilities are endless really – think vegan ice cream, cheesecake, macaroons, cakes, caramel tray bakes and so much more!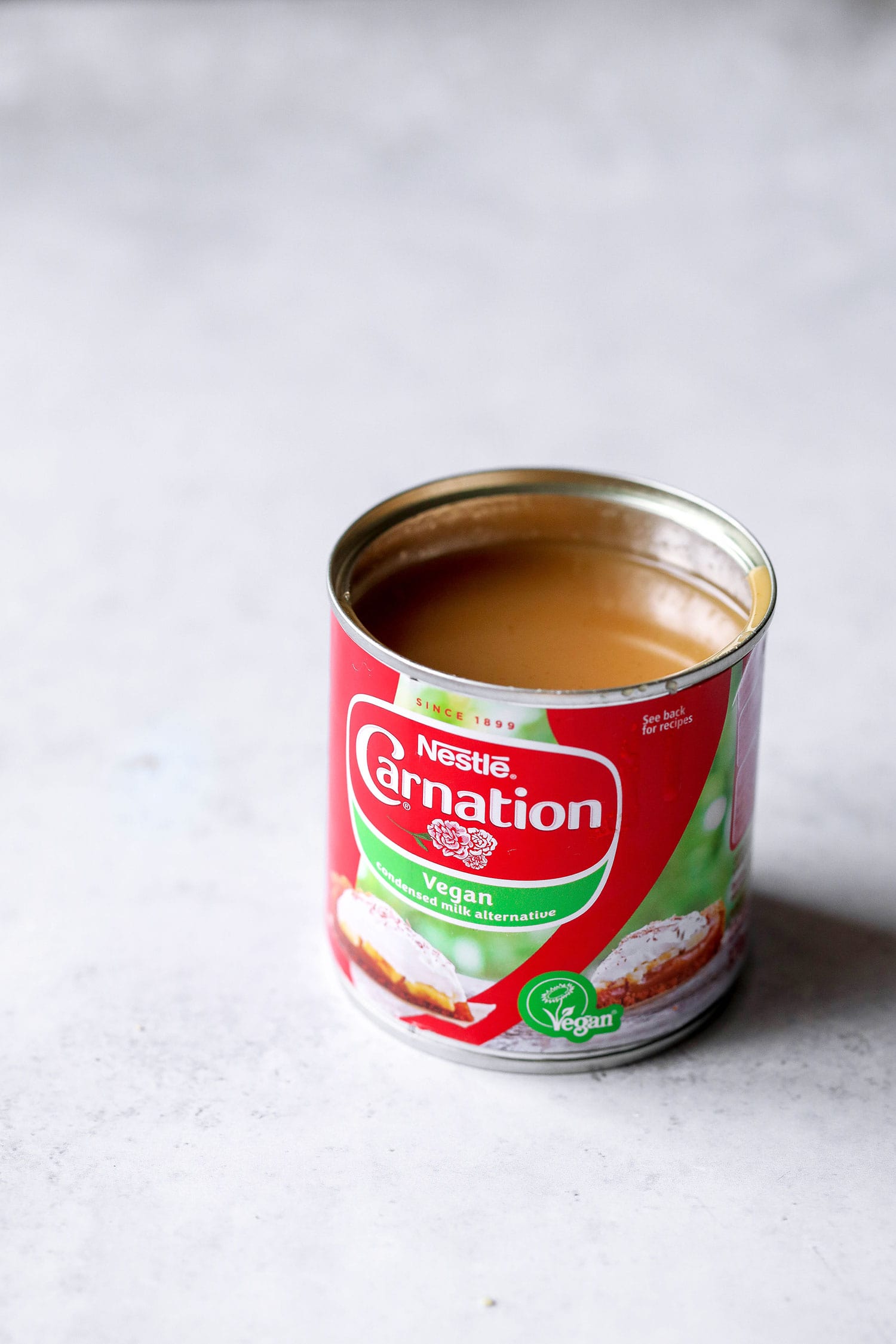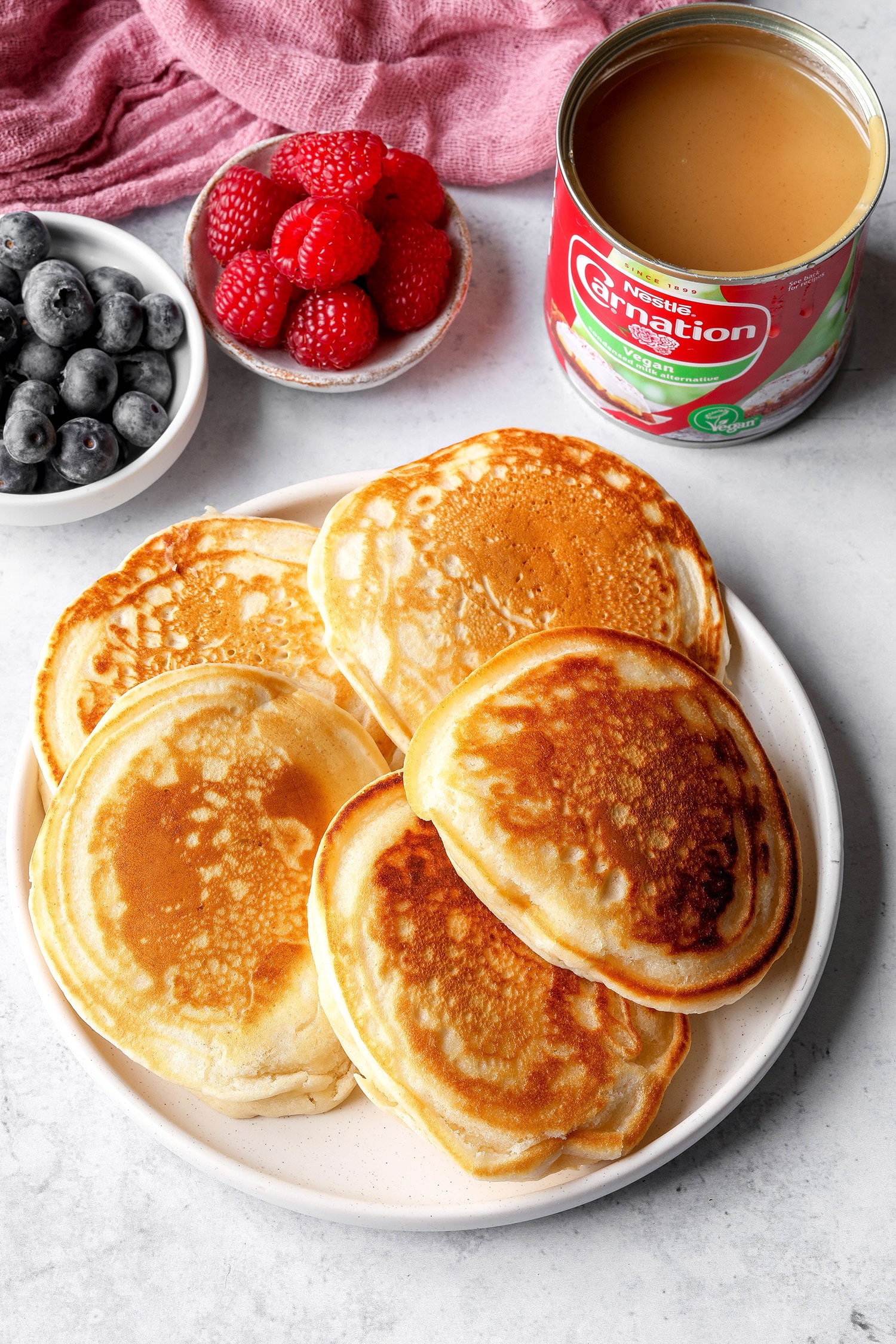 If you need more inspiration on how to use the Carnation vegan condensed milk alternative, head over to the Carnation website. They have a list of delicious recipes that they're adding to regularly (click here to browse their recipe ideas!).
All you need to make these pancakes is a bowl, whisk, pan and spatula and you're good to go. They would also make a really tasty dessert topped with more Carnation vegan condensed milk alternative and strawberries!
Vegan Berry Pancakes
Serves: 6
Ingredients
For the pancakes
300g Self-raising flour
1 tsp Baking powder
3 tbsp Carnation Vegan Condensed Milk Alternative
1 tsp Apple cider vinegar
325ml Vegan milk alternative
2 tbsp Melted vegan spread or vegetable oil plus extra oil cooking
Serving suggestions
200g blueberries
2 tbsp Carnation Vegan Condensed Milk Alternative
Method
Mix the flour and baking powder together in a large mixing bowl with a tiny pinch of salt.
Beat together the Carnation vegan condensed milk alternative, vinegar, milk and melted spread and then combine with the flour in the bowl using a balloon whisk. Beat until you have a thick, smooth batter.
Heat a large frying pan and add a little vegetable oil. Drop spoonfuls of the pancake mixture into the pan, cook until turning brown underneath, then flip over to cook the other side. Stack up on plates as you cook them.
To serve; mix the blueberries and Carnation vegan condensed milk alternative in a bowl and microwave for a couple of minutes until warm and juicy!