Tahini Chocolate Bliss Balls
A healthier treat to start the new year right! These deliciously rich tahini chocolate bliss balls would make a great on-the-go snack to keep your blood sugar levels balanced or a light post meal dessert.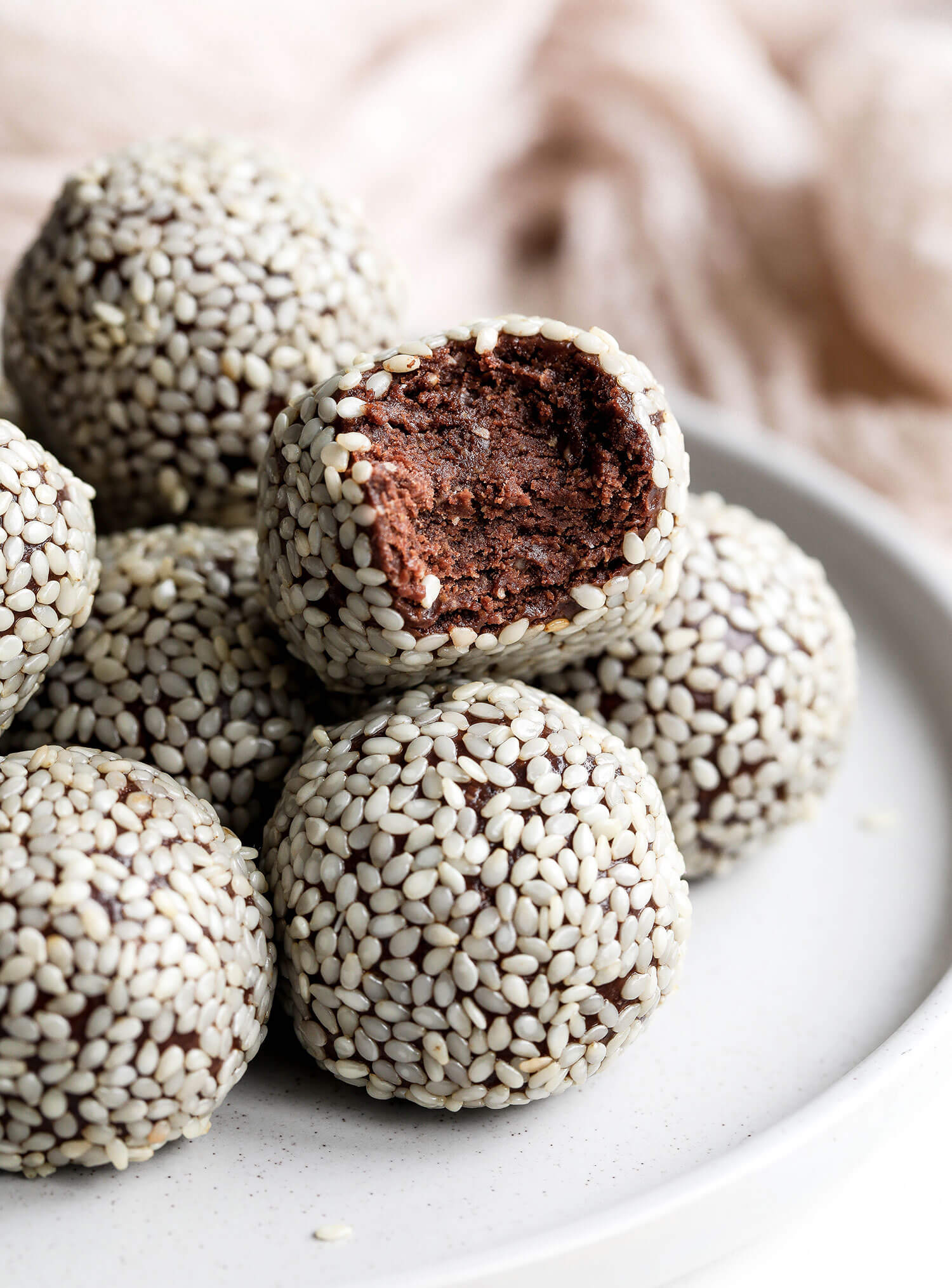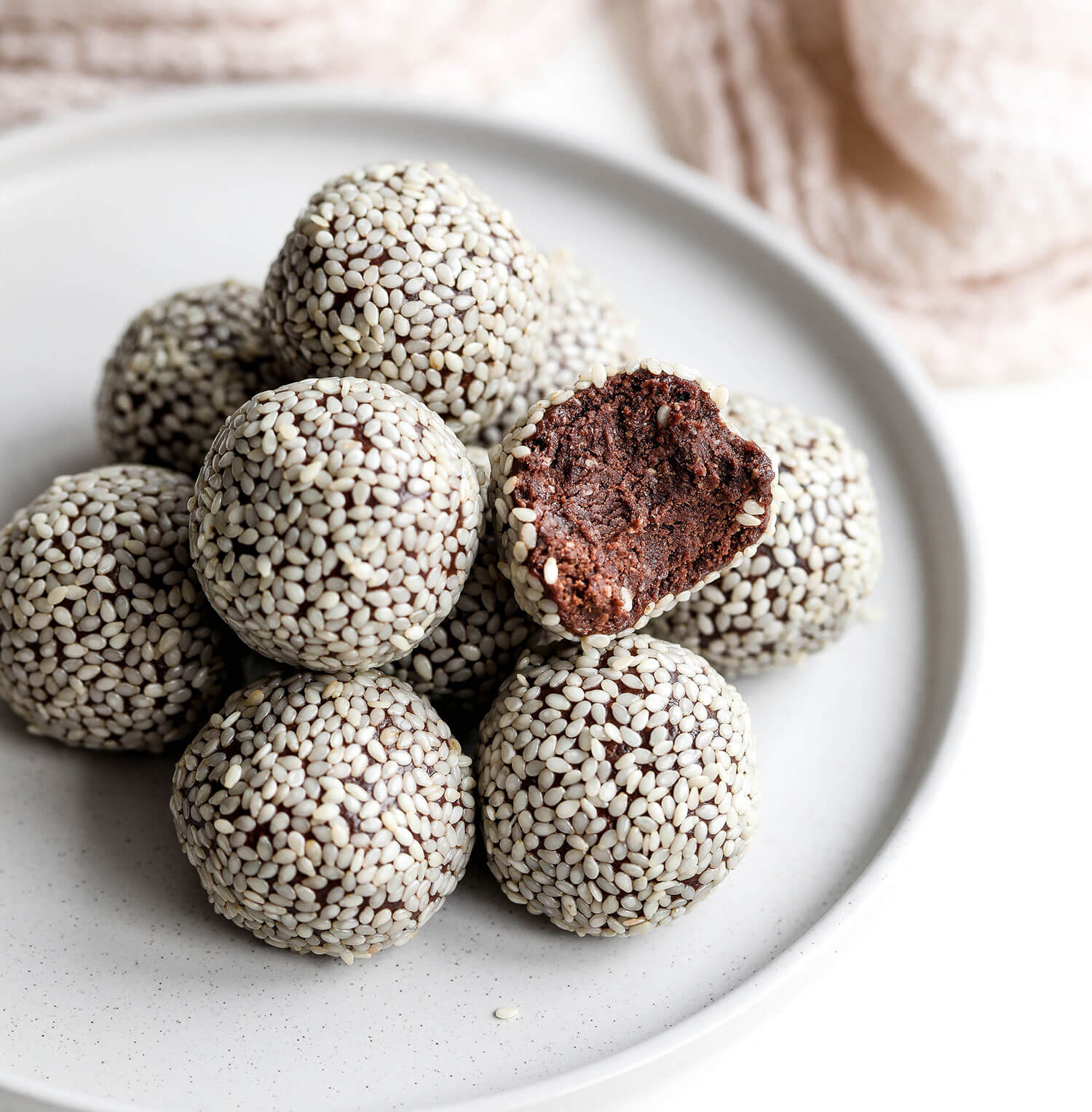 It's no secret that I'm a huge tahini fan and I'm constantly trying to find new ways to include it in recipes. Especially desserts as I think tahini is such a versatile ingredient to include in healthy treats. I also find it goes exceptionally well with chocolate – my other food love! So I threw them together with a few other basic ingredients to create this super easy, speedy and no-bake snack.
These tahini chocolate bliss balls are the kind of thing I like to snack on between breakfast and lunch to keep me from wanting to reach for the pack of biscuits. It also works well at satisfying my sweet chocolate cravings that I tend to experience after meals.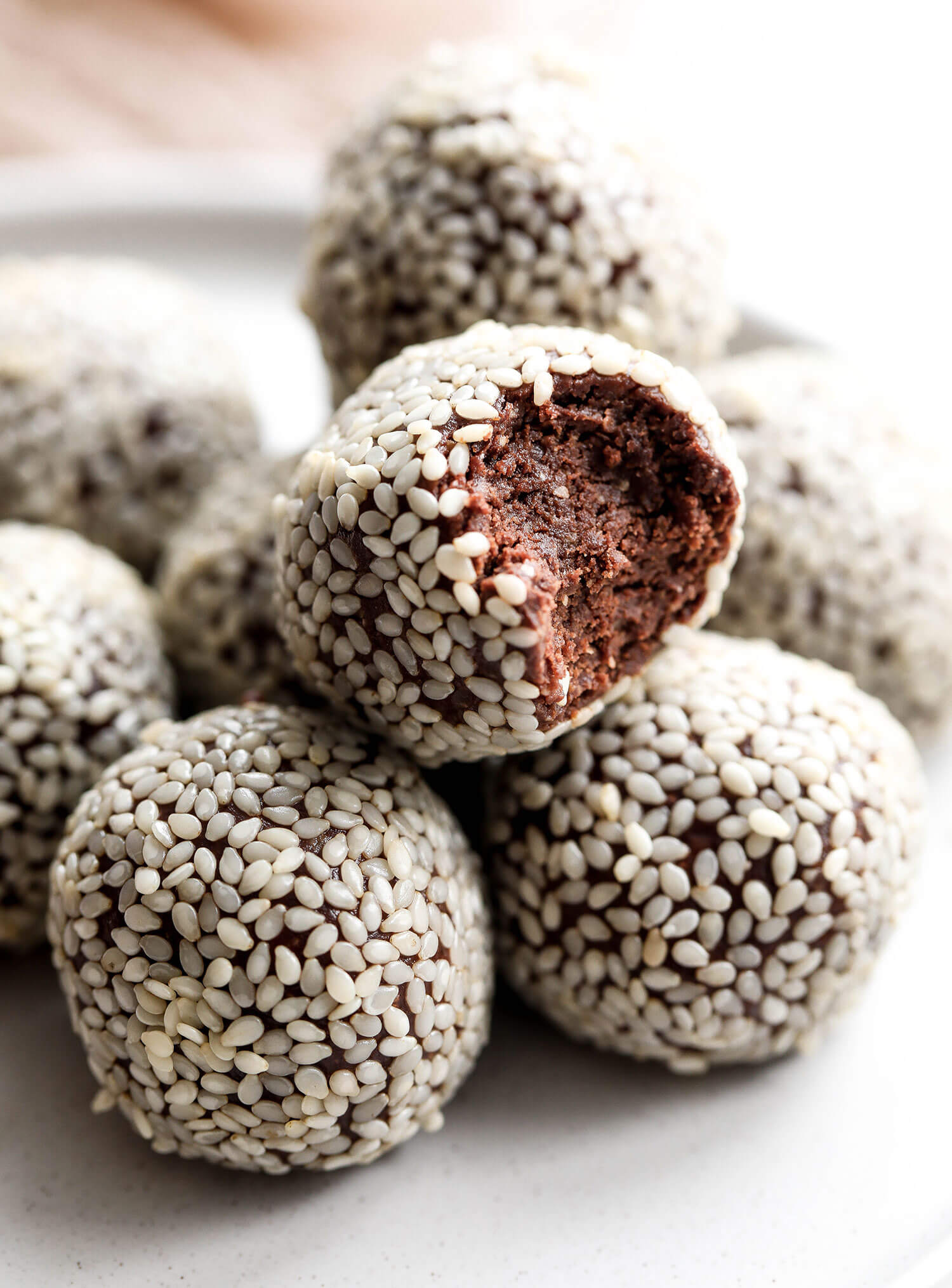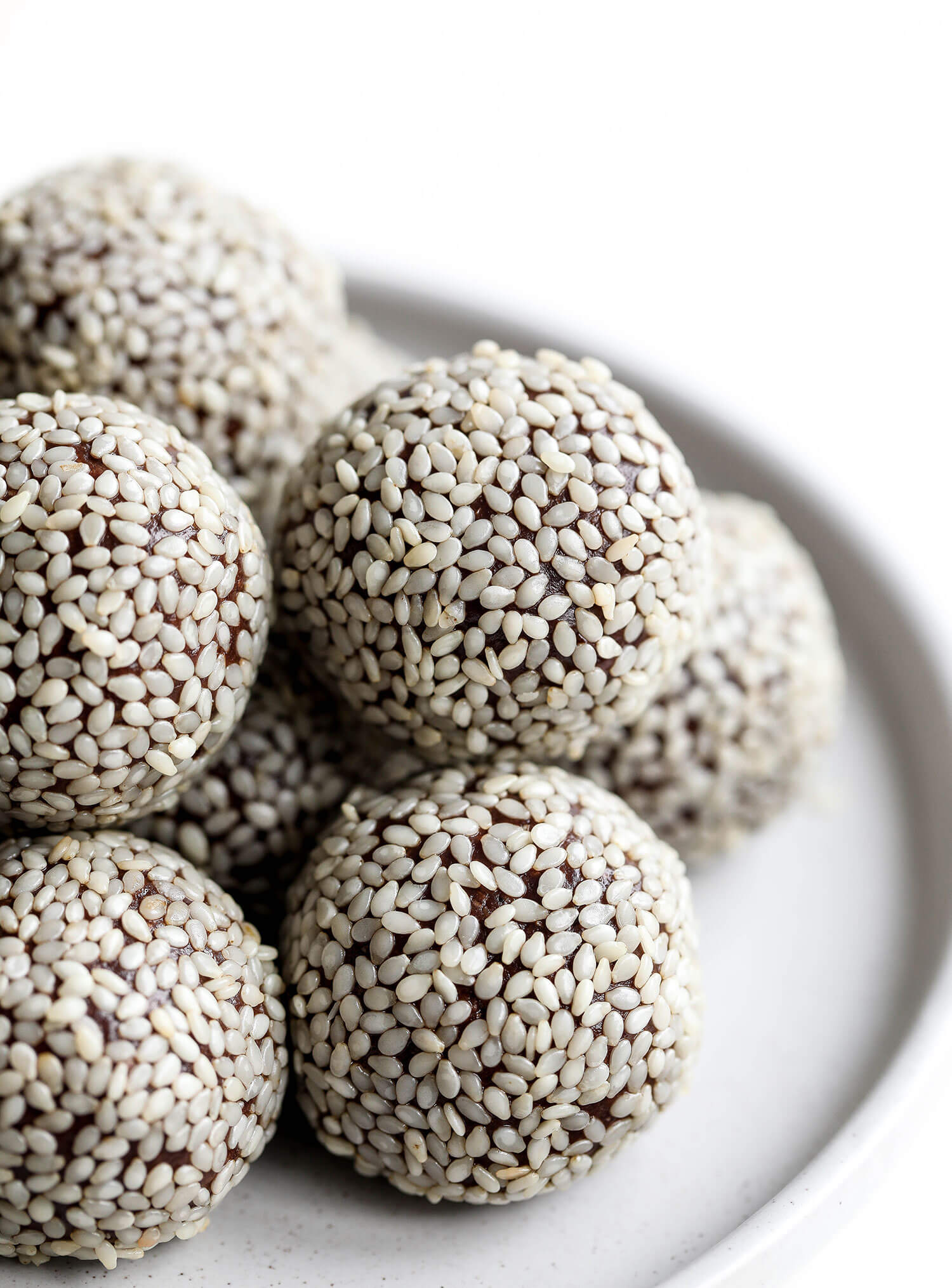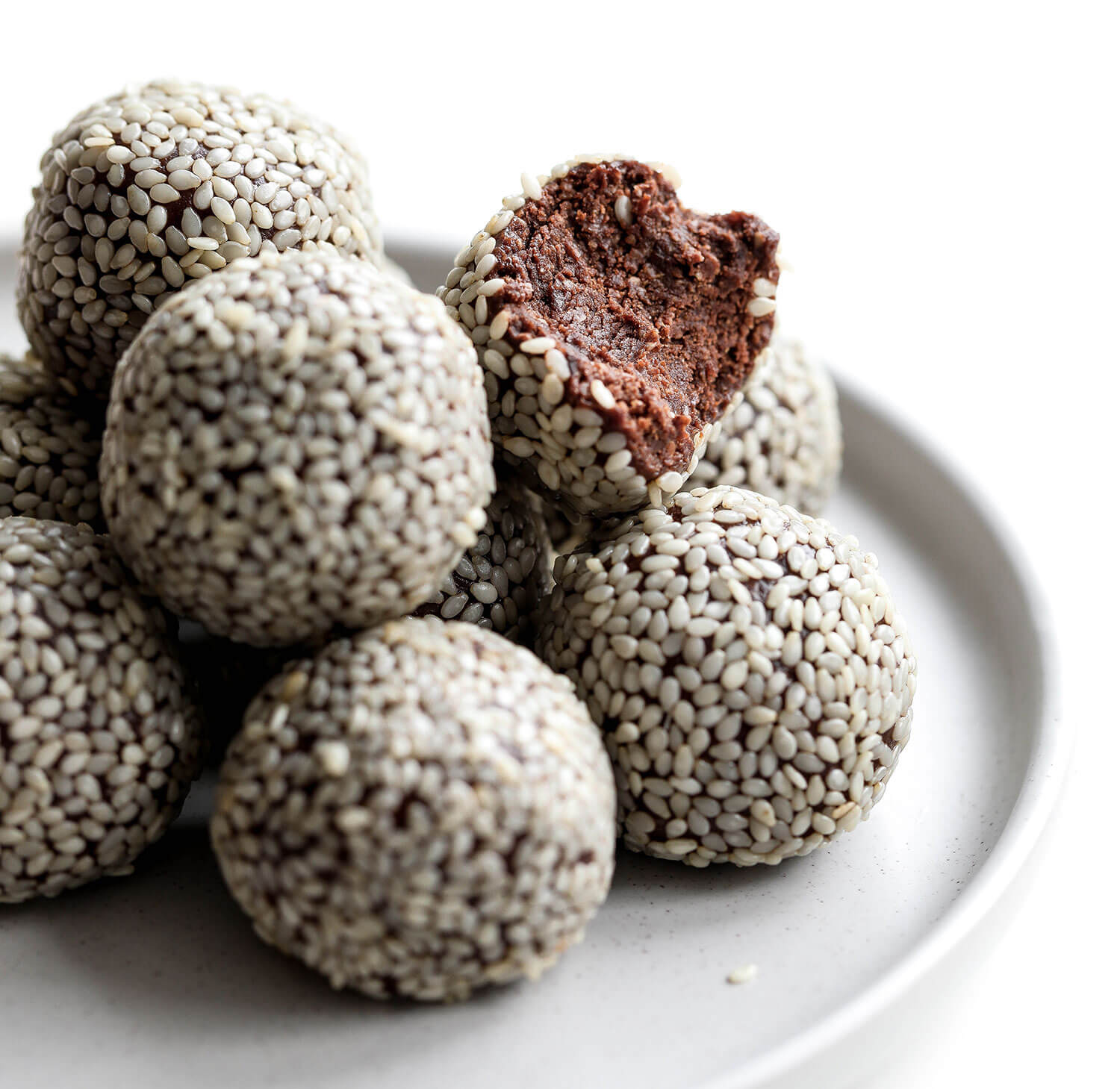 This recipe is:
Vegan
Dairy-free
Gluten-free
Packed with healthy fats
High in fibre
Only calls for a mixing bowl and spoon to make them!
A great snack to throw in a Tupperware and keep in the fridge at work to munch on when you have a snack attack!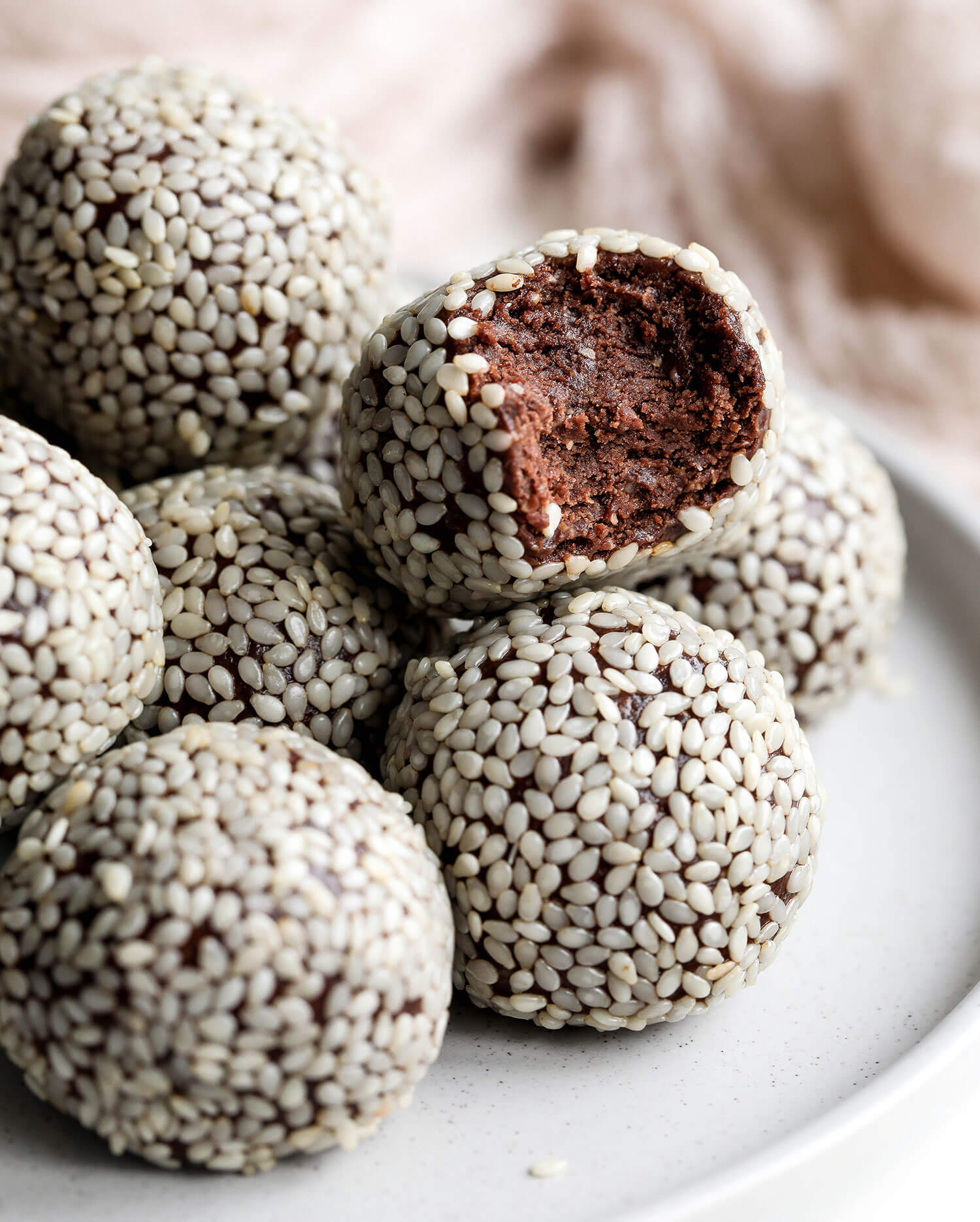 ---
Tahini Chocolate Bliss Balls
Ingredients
55g (1/2 cup) oat flour – plain oats blended into a flour in the food processor. Use gluten-free oats if allergic/intolerant to gluten
3 tbsp cocoa
Pinch of salt
120ml (1/2) cup Tahini
2.5 tbsp maple syrup
Sesame seeds to coat
Method
Mix the oat flour, cocoa and salt in a mixing bowl. Pour in the tahini and maple syrup and mix to combine.
Shape into balls, then roll in sesame seeds to coat.
Refrigerate for 30 minutes to allow them to firm up.
Store in an air-tight container in the fridge and consume within 5 days.
Enjoy!
---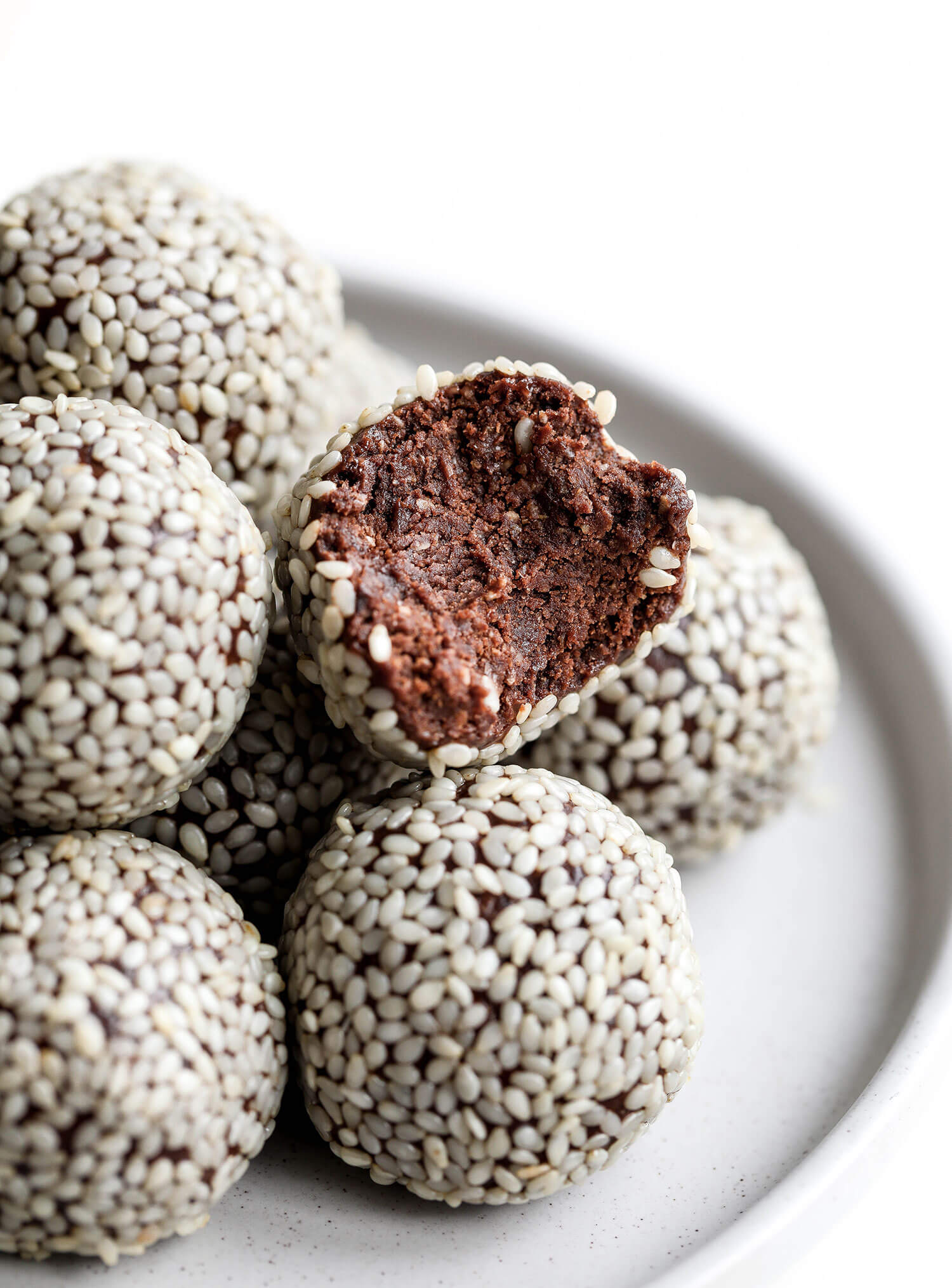 Share This Post