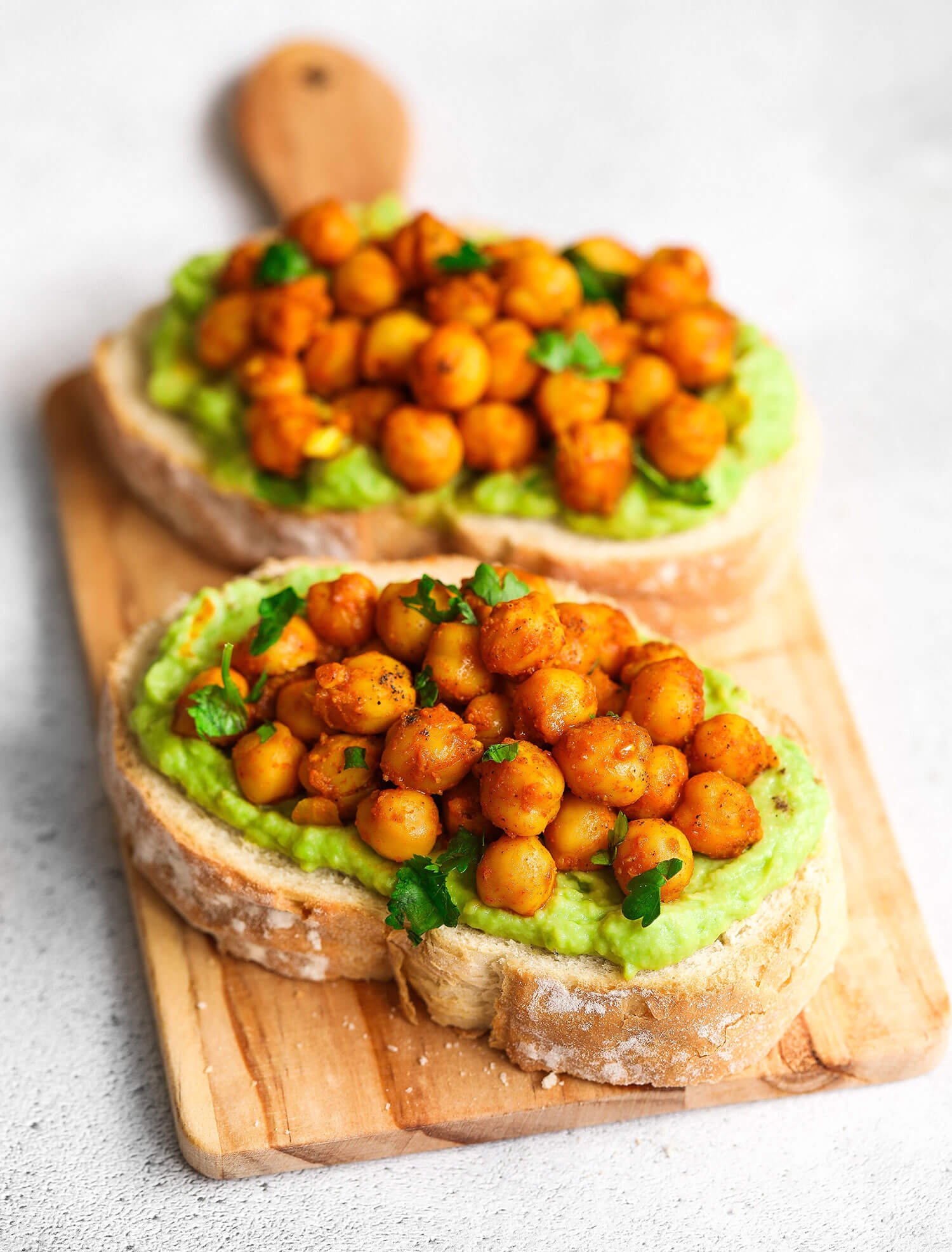 A delicious meal that can be enjoyed for breakfast, lunch or dinner! This spicy avocado toast is a must try!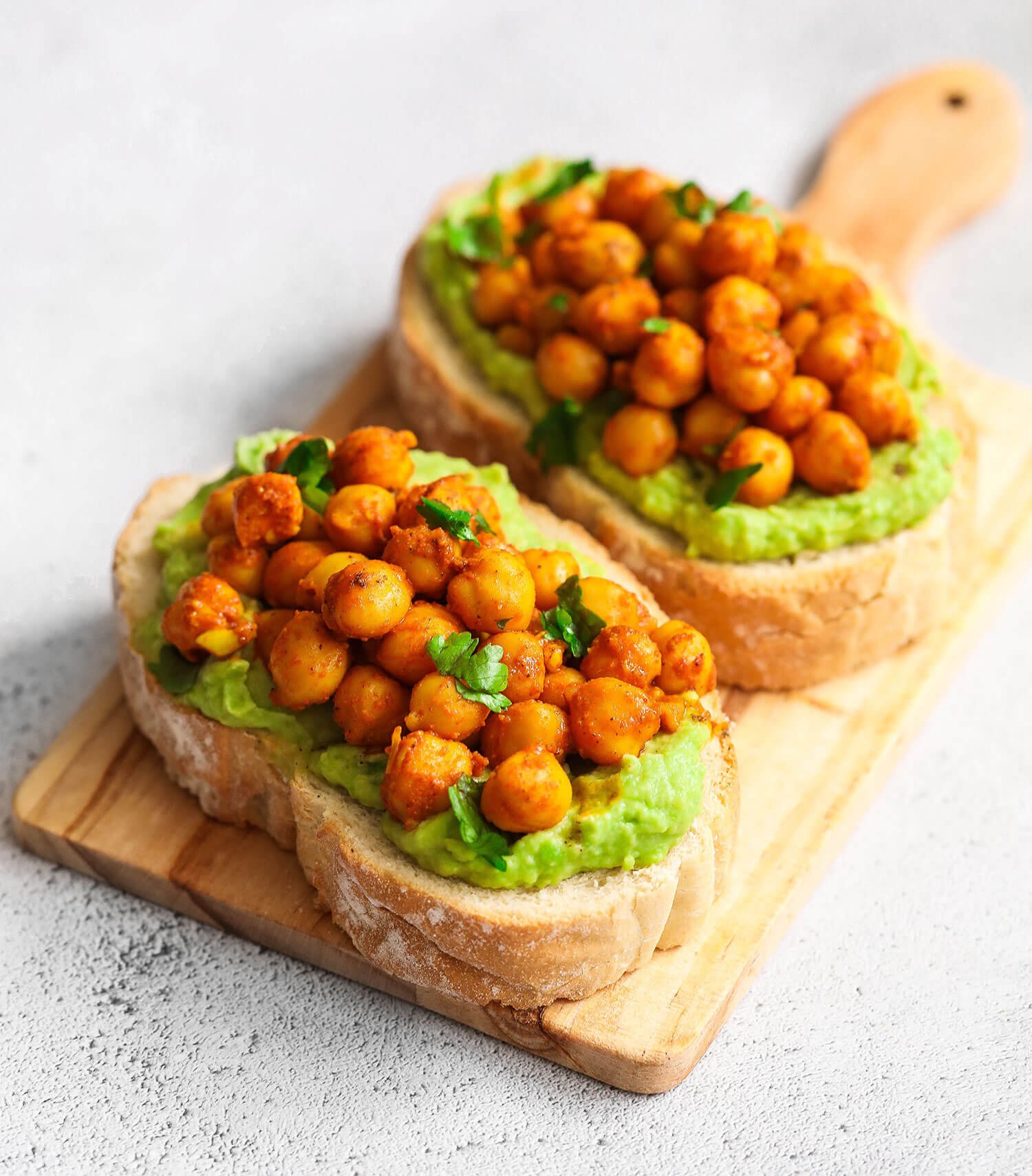 I love having toast on weekend mornings for brunch – it makes a really nice change from my regular breakfast, which tends to be sweet like a smoothie or porridge. There's something about having a savoury breakfast that makes me feel like it's my day off to relax and unwind!
This spicy chickpea avocado toast is one of my go-tos for lunch when I want something quick and easy that's also satisfying and healthy.
It's a balanced meal with carbs, protein and healthy fats that's really easy put together. I would usually serve with a dark green leafy salad to make sure I get my greens in.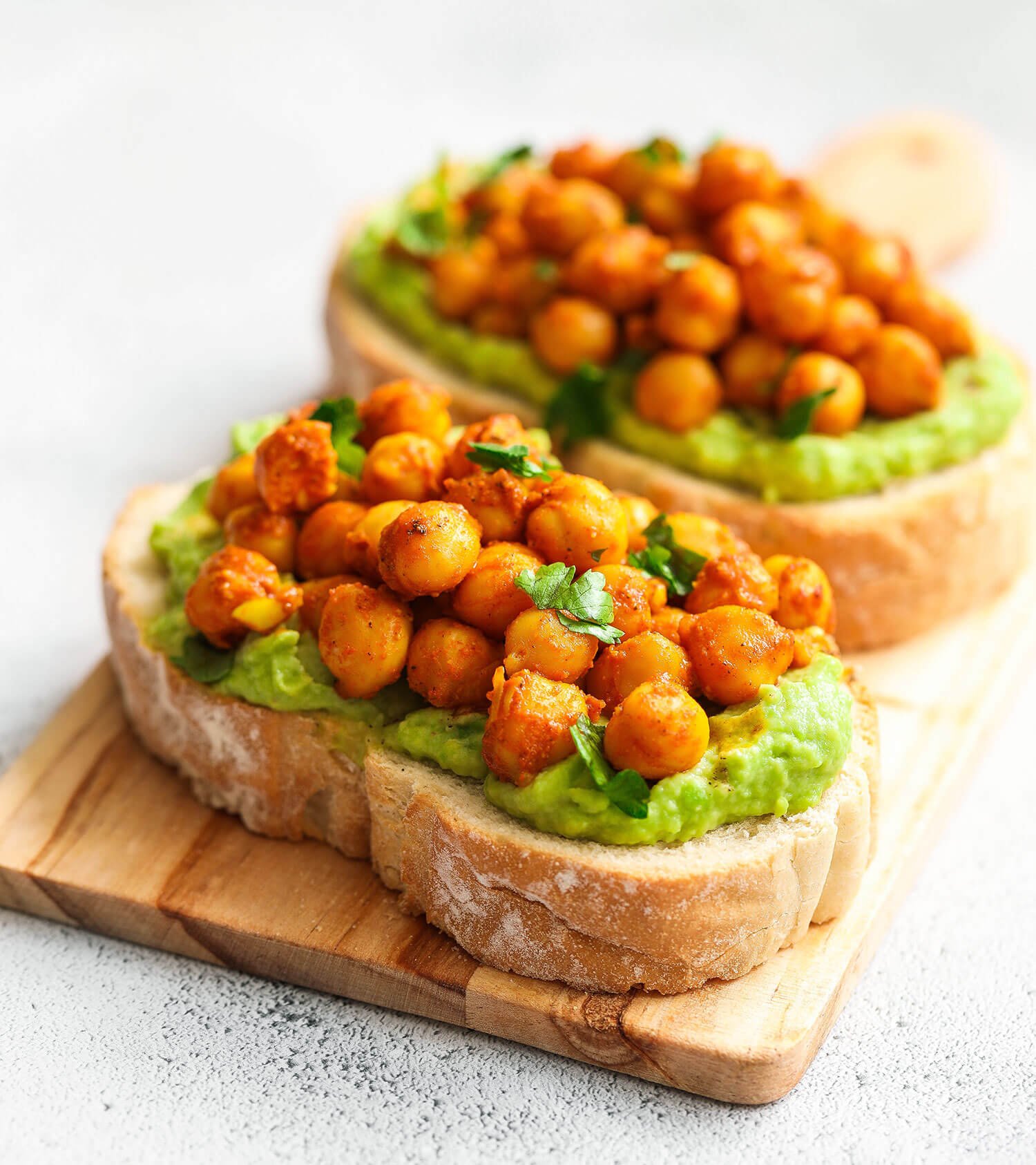 Spicy Chickpea Avocado Toast
Serves – 2
Ingredients
For the spicy chickpea
1 can chickpeas, drained and rinsed
1 small garlic clove, crushed
1/2 tsp chilli powder
1/2 tsp turmeric
1/2 tsp cumin
1 tsp paprika
Juice of 1 lemon
Salt & pepper to taste
For the mashed avocado
1 ripe avocado
Juice of 1/2 lemon
Pinch of salt
Optional – chilli flakes
Sourdough slices or sliced bread of choice.
Method
Heat 1 tbsp of oil in a frying pan over a medium heat.
Add the garlic and chickpeas and cook for a couple of minutes, then mix in the spices, lemon juice and season with salt and pepper. Cook for another 2-3 minutes.
In the meantime mash the avocado in a small dish and mix in the lemon juice and a pinch of salt. You have the option of adding chilli flakes if you would like an extra kick!
Spread the avocado mixture over toasted bread, then top with the chickpeas.
Enjoy!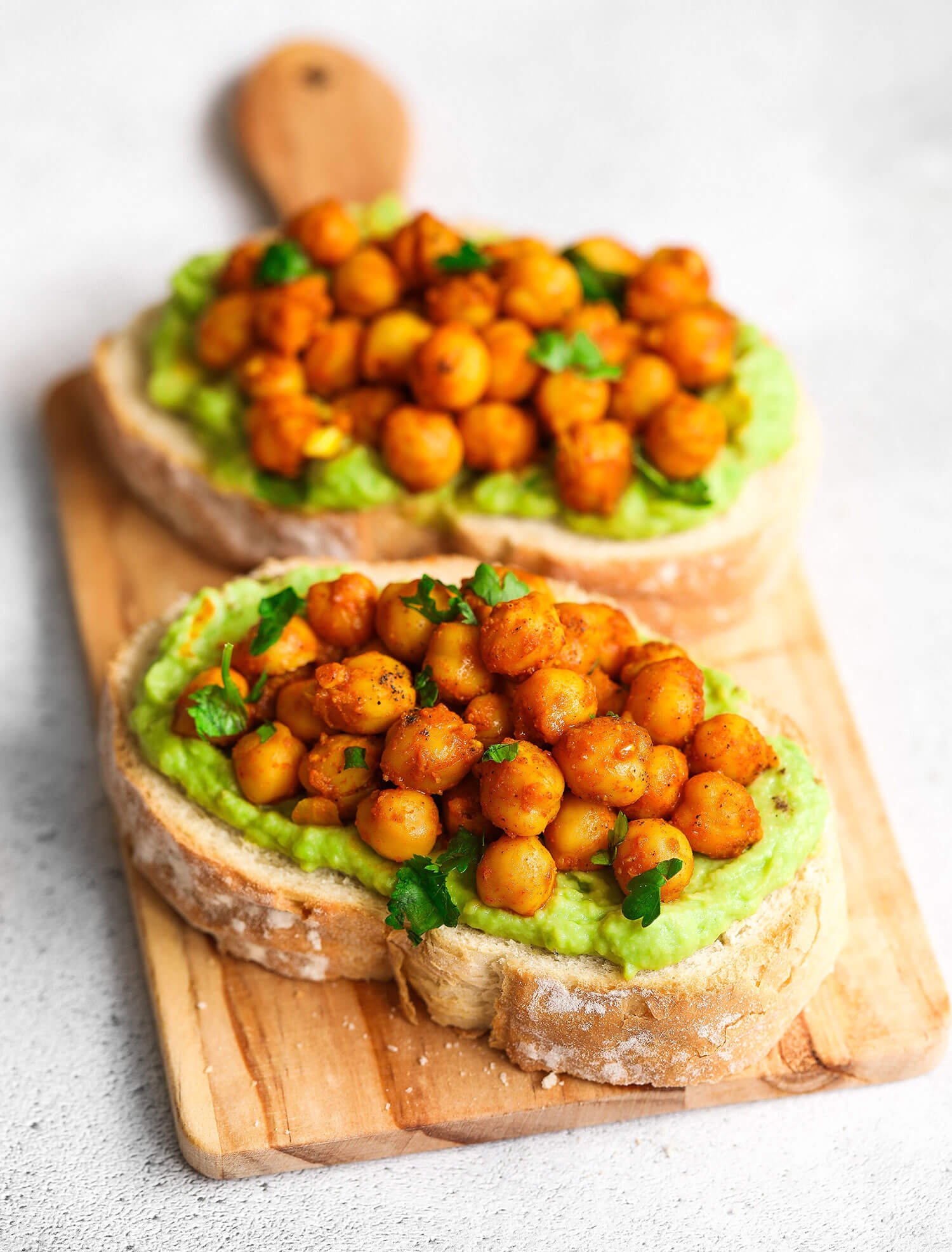 Share This Post