Speedy Avocado Pizza (Vegan & Gluten-free)
This avocado pizza is perfect for those evenings when you come home after a long tiring day and just want to throw together something quick, easy and tasty.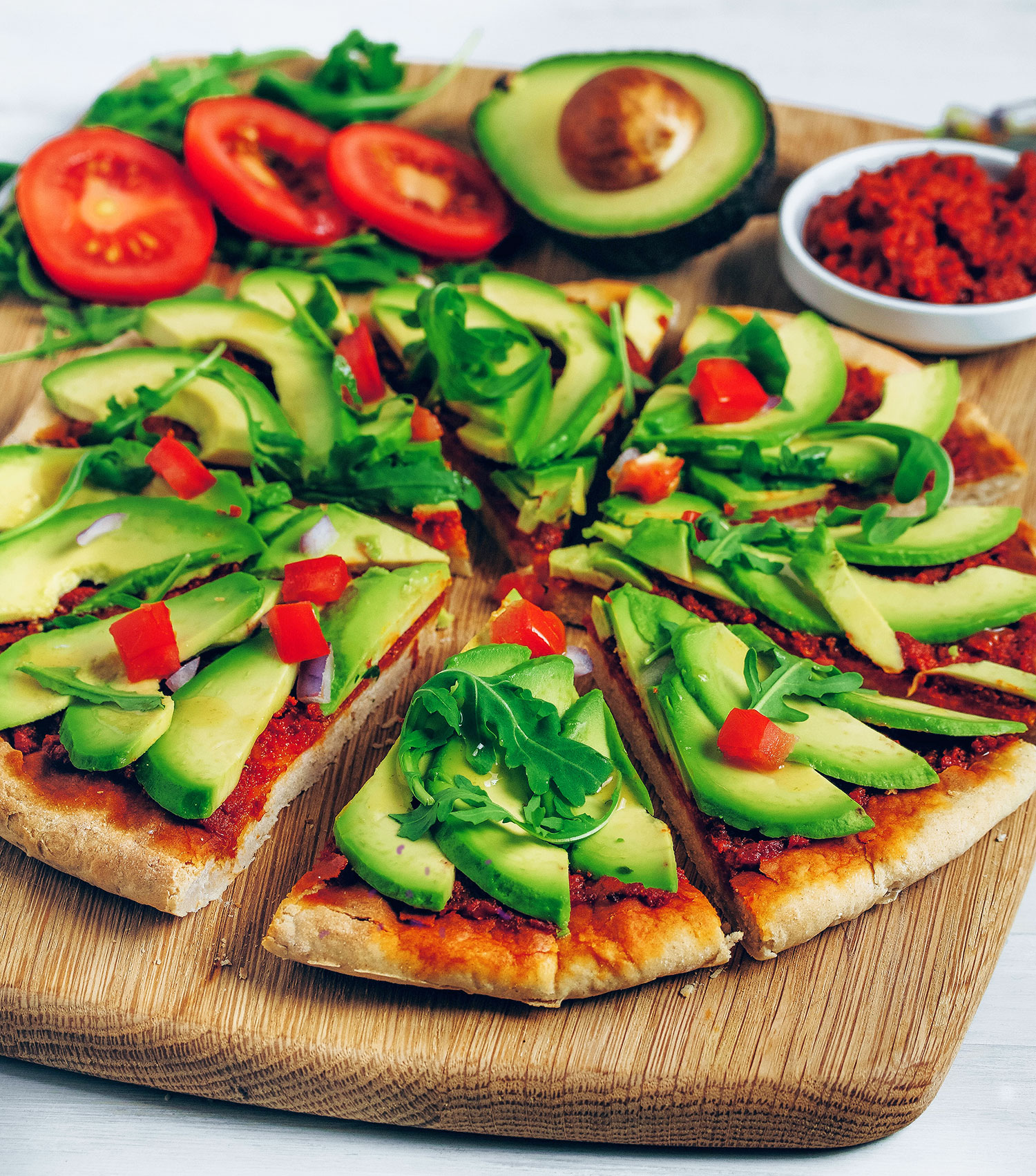 You'll only need a handful of ingredients. I actually used a shop bought gluten-free pizza base, which you should be able to find in most big supermarkets. It just means you don't have to faff about making a base when you're in a hurry or simply don't have the energy to make one from scratch. If you prefer you can make one of my chickpea pizza bases. It's also really quick and easy to make. You can have it ready in 15 minutes, which is not bad as far as pizza bases go.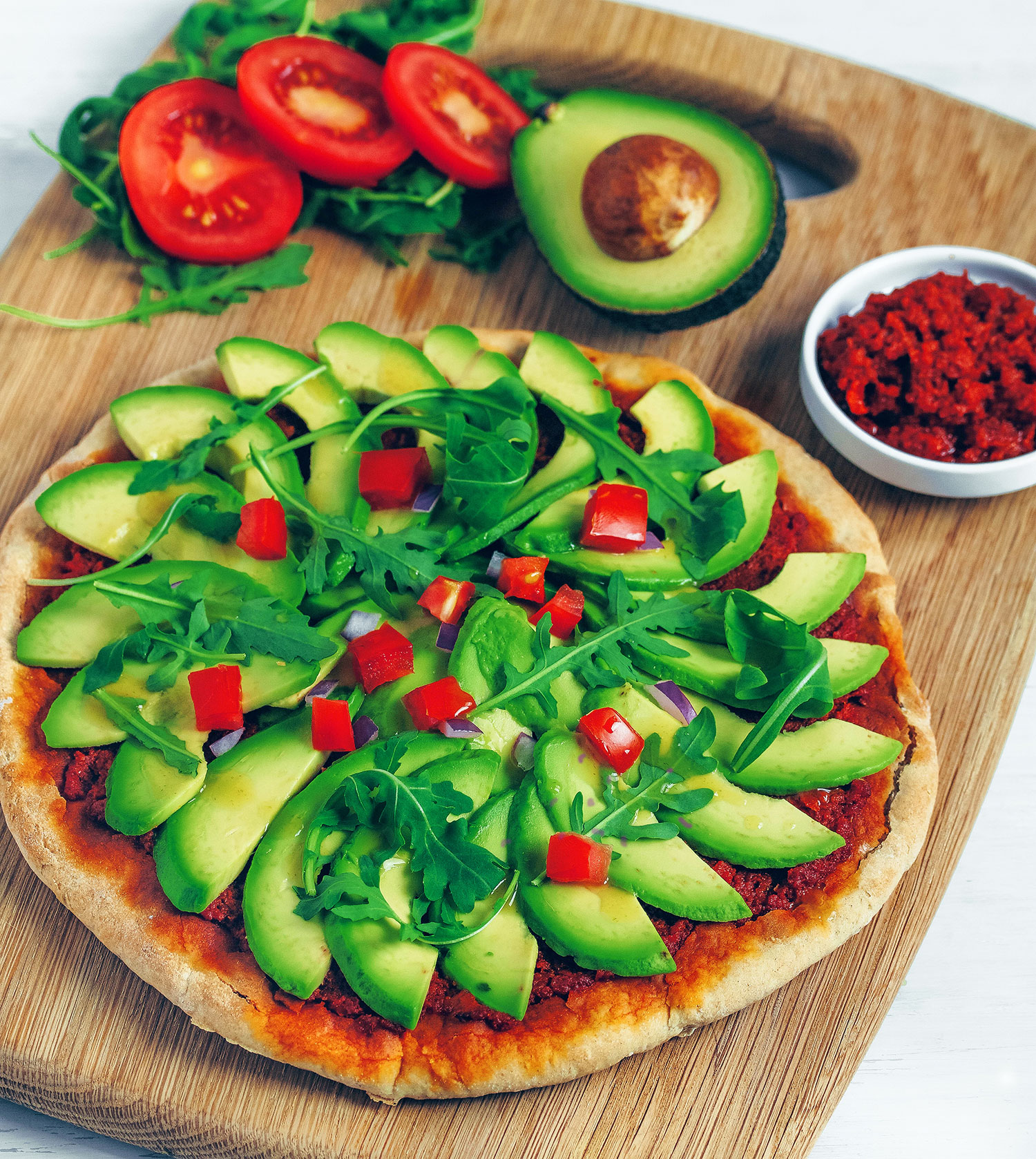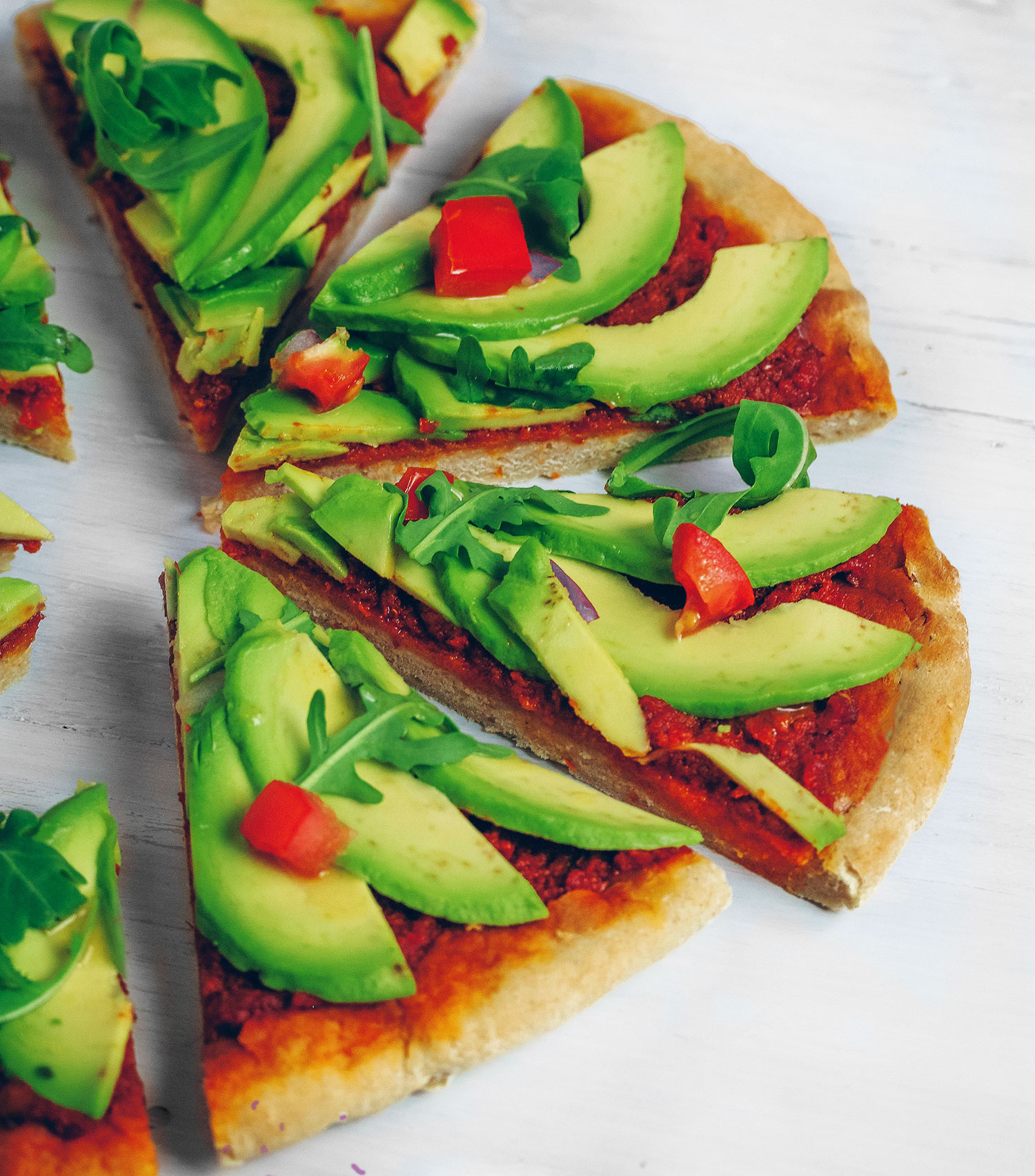 This avocado pizza may be simple, but it tastes AMAZING! Even the hubby loved it and he doesn't class a no-cheese pizza a pizza. So it was nice seeing him not adding any cheese on his slices before he even considered eating them.
The avocado is so rich and creamy that you don't miss the cheese. The sun-dried tomato pesto adds so much richness and flavour that you don't even need to season anything. And finally the Tabasco green sauce adds a yummy citrusy zest and a bit of heat that complements everything so well. It goes particularly well with avocados.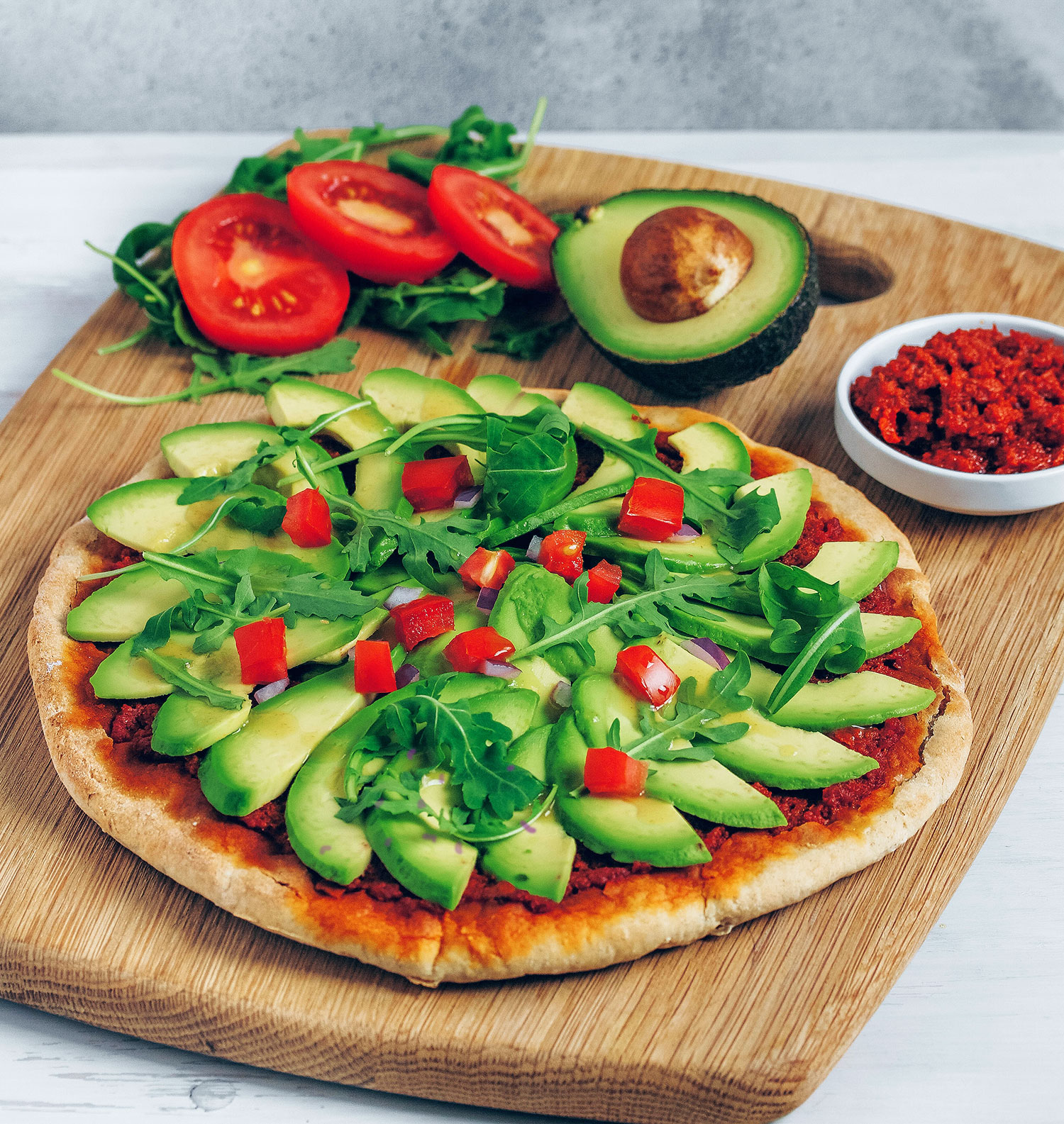 You can always customise this avocado pizza by adding cheese or topping it with some chickpeas, meat or another form of protein. I love having a couple of slices with a side of protein like a bean salad or some baked tofu and a salad.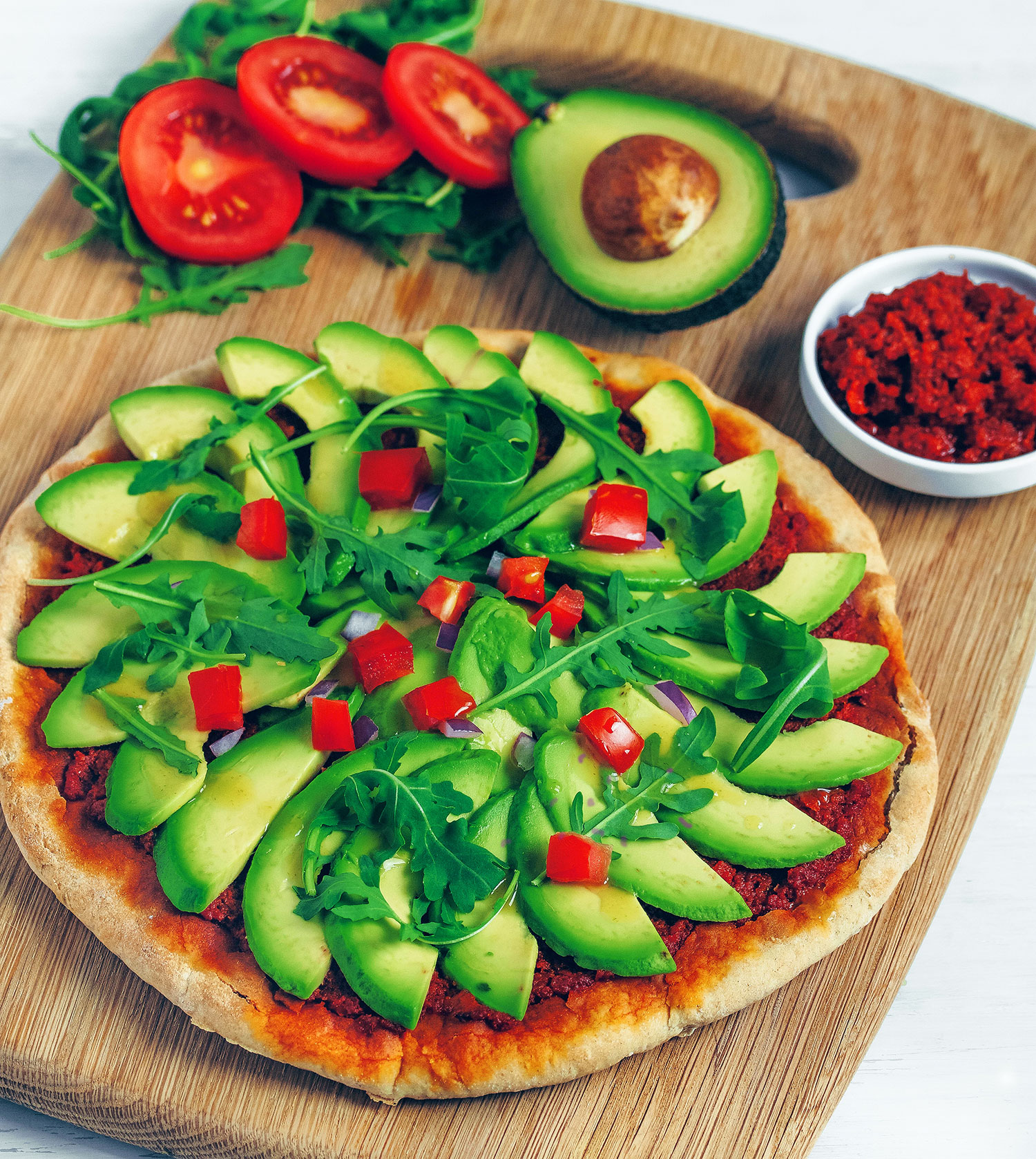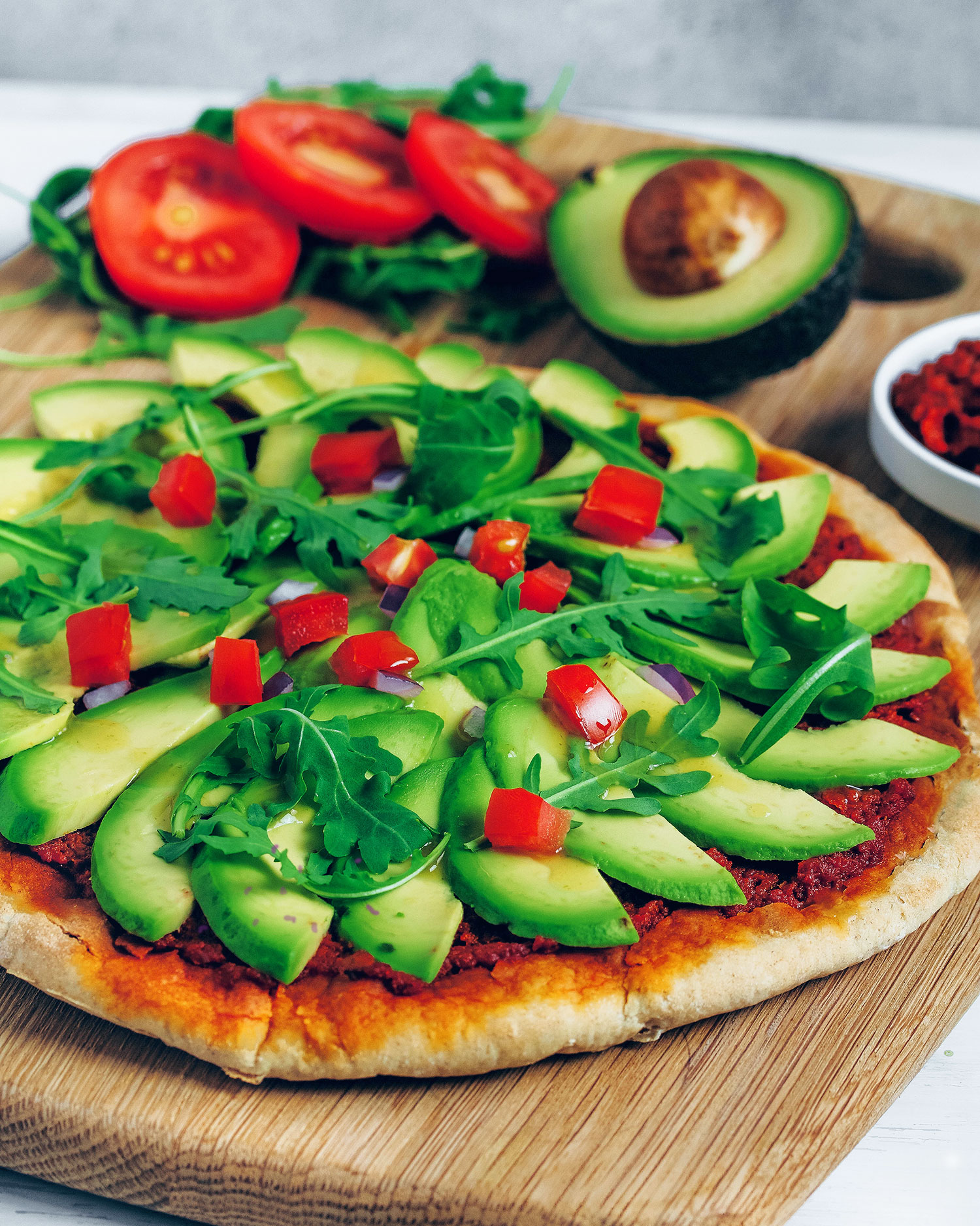 ---
Speedy Avocado Pizza (Vegan & Gluten-free)
Serves: 2-4
Ingredients
1 chickpea pizza base or a shop bought gluten-free pizza base
2-3 tbsp homemade sun-dried tomato pesto – or you can get shop bought pesto, just make sure it's dairy free if you want a vegan option.
Toppings
1 1/2 – 2 large avocados, sliced
Chopped red onion
Chopped tomato
Rocket
A generous drizzle of Tabasco green sauce
Optional – you can add some chickpeas, meat or another form of protein
Method
Prepare the pizza base, or use a shop bought one for ease and to save time.
Spread the 2-3 tbsp of red pesto on the base, then arrange the sliced avocado on top.
Top with the chopped onion, chopped tomato, rocket and finish with a drizzle of tabasco sauce
Enjoy!
---