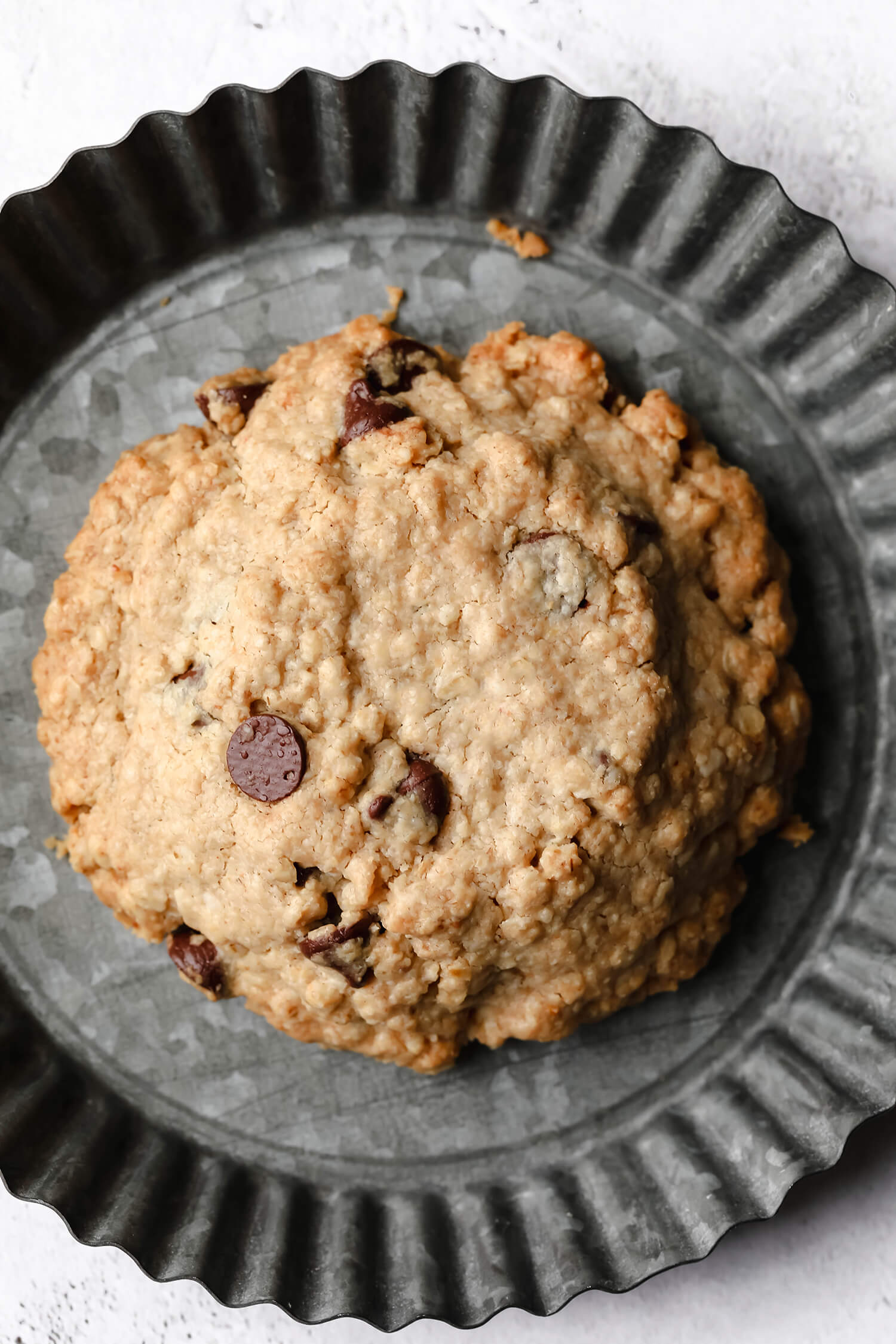 A delicious soft cookie filled with a chocolatey surprise! This single serving chocolate stuffed choc chip cookie is a must try when you're craving something sweet.
I've mentioned before how much I love single serving desserts. I recently shared this single serving cinnamon roll and it was a hit on social media! I know many of you love baking and would do it on a daily basis if you could. The only problem is if you bake a dozen cookies, a cake or tray bakes, it will take a few days and lots of mouths to finish them off before you can bake again. Not ideal for someone like me who wants to bake something new every day!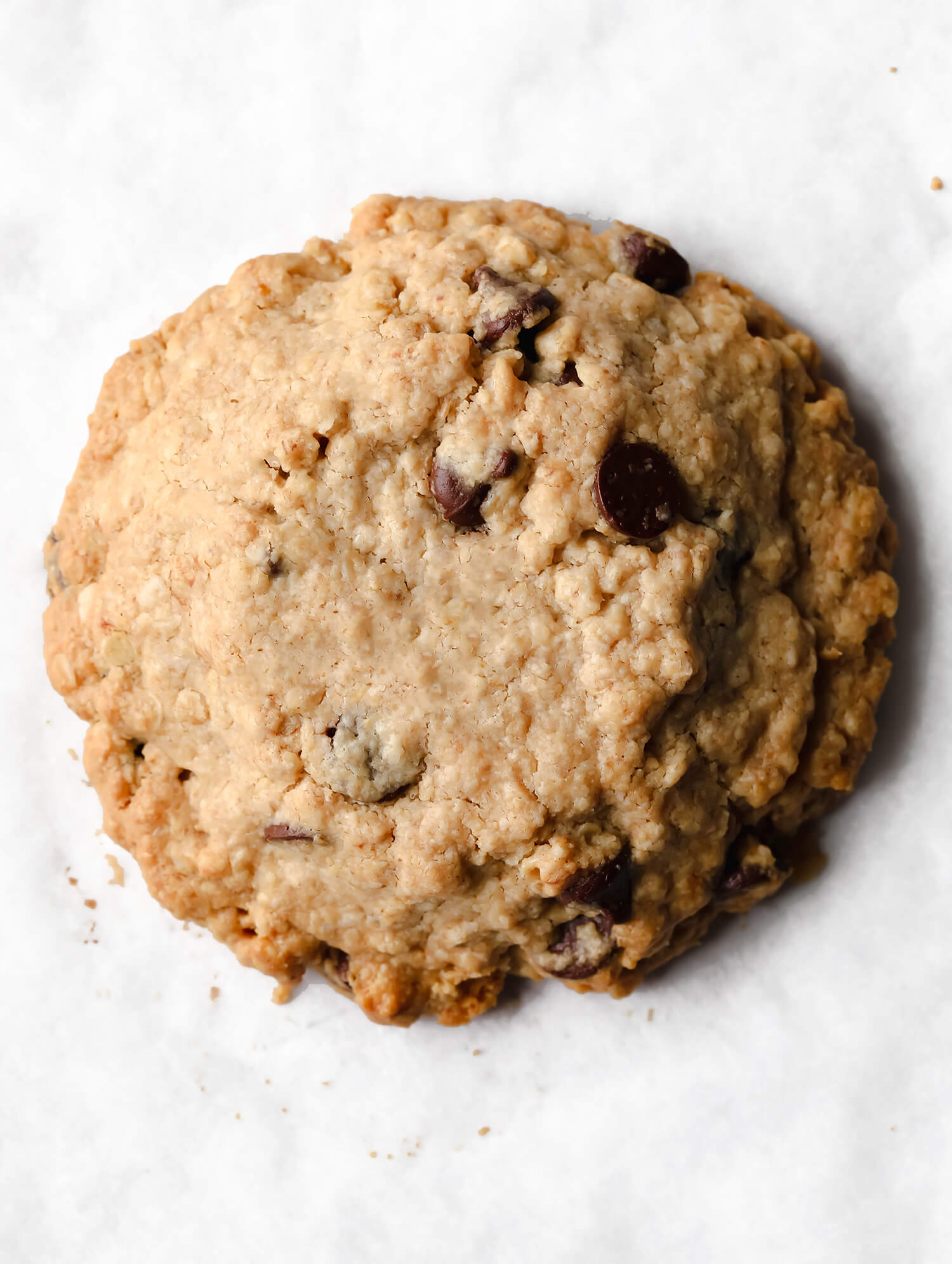 I live with my partner and he doesn't have a sweet tooth, so I avoid big bakes as I know most of it will go to waste. Unless I time it with seeing friends and family, which usually only happens on some weekends. So for me single serving recipes are the way to go when I'm baking during the week.
I used healthier ingredients like oats, almond butter and oat milk. I also used a little bit of coconut oil (needed to bind the cookie) and maple syrup to sweeten. You can use any chocolate spread you prefer or have available. You can even use homemade chocolate hazelnut spread. I used this Fabalous chocolate spread made with chickpeas! The spread may thicken when baking depending on which one you use, but the cookie will still taste divine!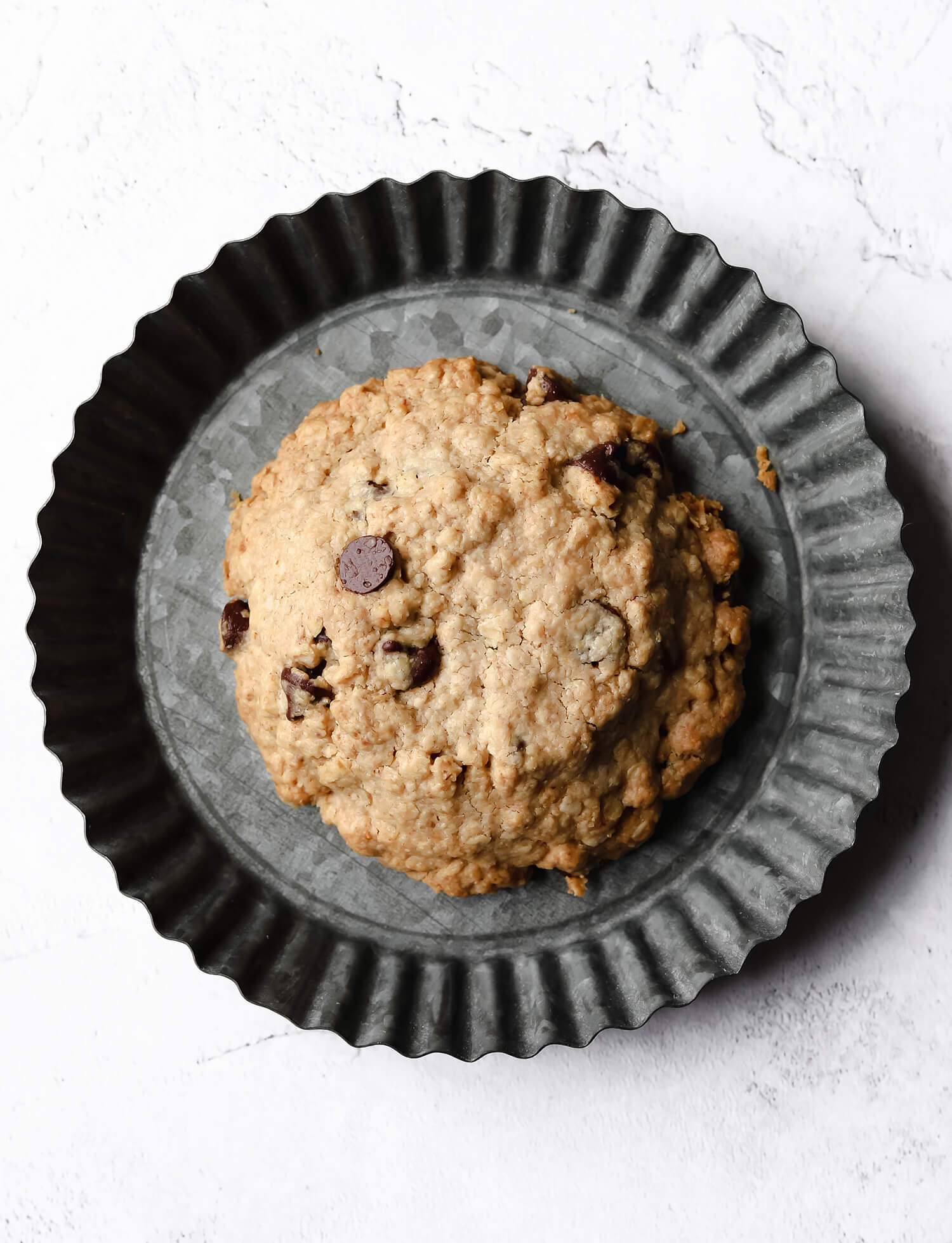 When you're craving a cookie, but don't want to make a whole batch, this single serving chocolate stuffed choc chip cookie is what you need!
Single Serving Chocolate Stuffed Choc Chip Cookies
Serves – 1
Ingredients
15g rolled oats
20g ground oats/oat flour
1/4 tsp baking powder
Pinch of salt
1 tbsp coconut oil, cold
1/2 tbsp almond butter
1/2 tbsp maple syrup
A sprinkle of chocolate chips
1 tsp chocolate spread
Method
Preheat your oven to 180C/160C fan.
Start off by placing 1 tsp chocolate spread on a piece of baking paper and freeze it for 10-15 minutes.
Mix the oats, ground oats, baking powder and salt in a bowl, then add in the cold coconut oil, almond butter and maple syrup. Mix to form a dough, then fold in the chocolate chips.
Shape a 1/3 of the dough into a ball, place on a baking sheet lined with baking paper, then press down into a flat disc.
Place the frozen chocolate spread in the centre, then top with the rest of the cookie dough. Press down the edges to make sure the chocolate doesn't ooze out when baking in the oven.
Bake for 15-17 minutes, then leave to cool on a cooling rack.
Enjoy!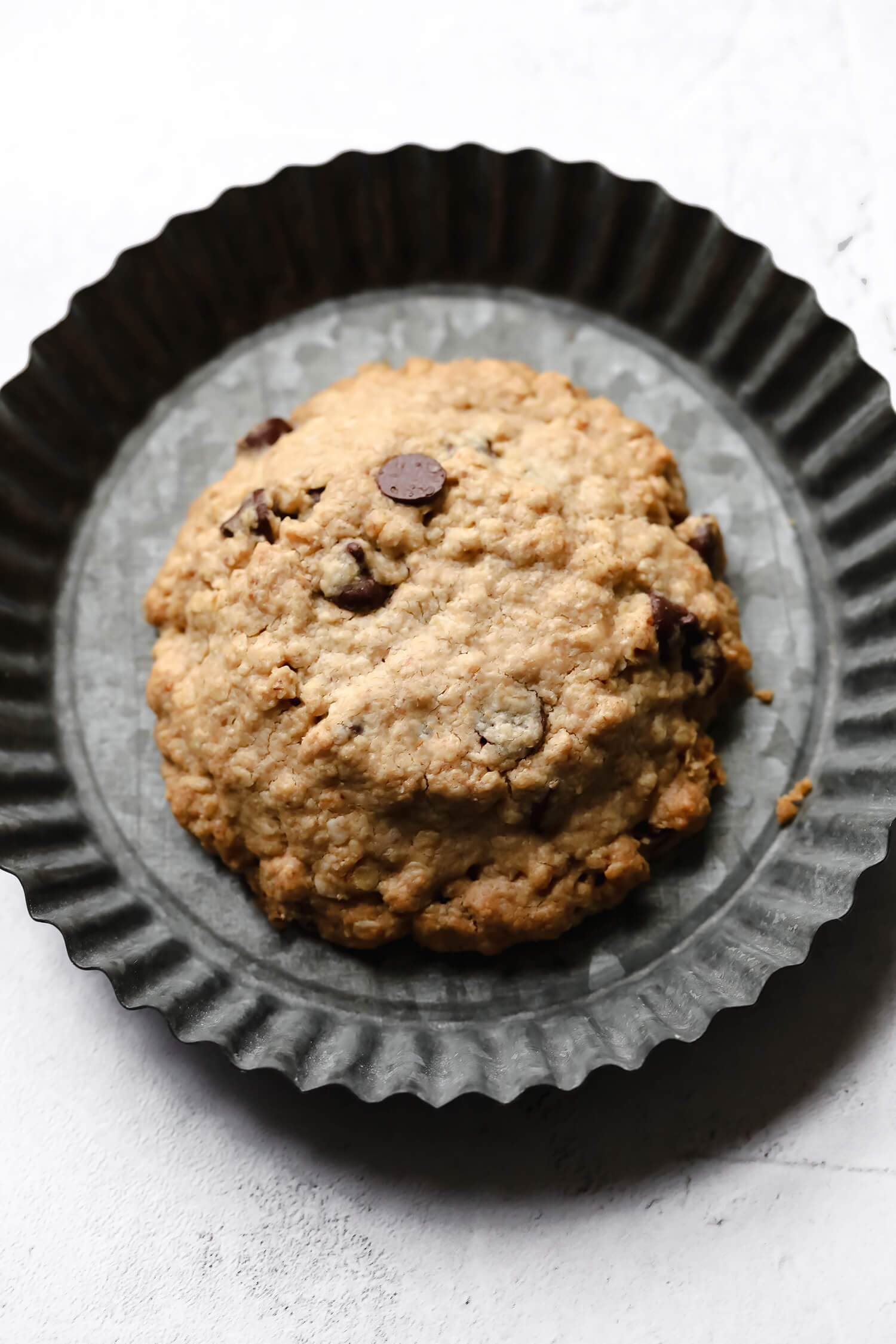 Share This Post