This recipe is in celebration of Barbie Day and the release of the new Barbie movie! This raspberry protein chia pudding is what I imagine barbie would eat for breakfast in real life – pink, tasty and nutritious!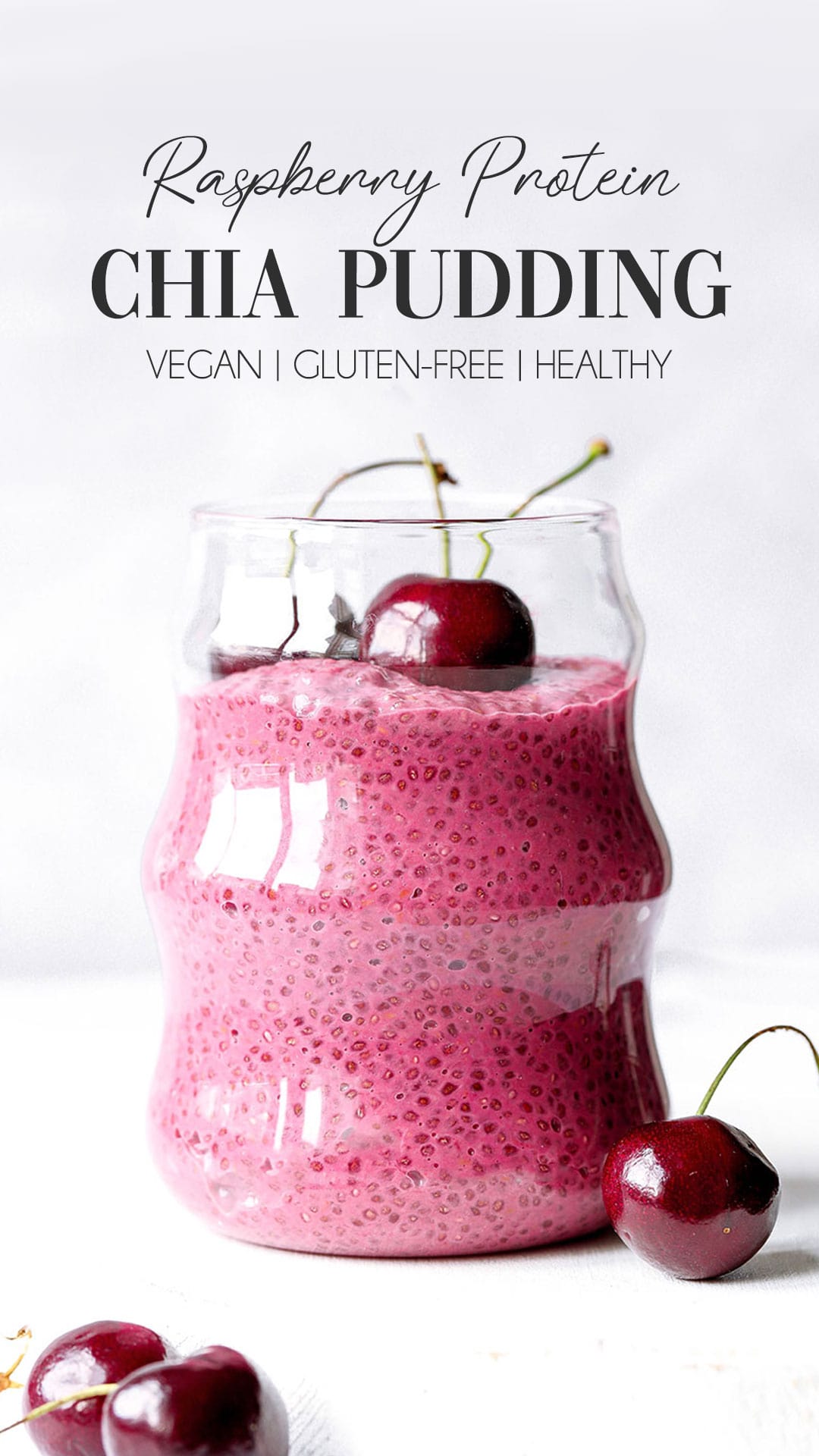 I was obsessed with barbies when I was young, but we couldn't afford toys growing up in Iraq. At the time she was THE toy that every little girl wanted. What made things worse is that my cousin not only had a few barbies, she also had a massive barbie house! I was SO jealous of her. Her dad was doing well financially, so he found ways to find luxuries like a barbie house, even in post gulf war Iraq when most people were struggling to keep their heads above water.
My mum eventually bought me one when I was 12 on a trip to the UK to visit her family (I'm half English on her side). I was so happy and even though I should have grown out of barbies by that age, I didn't care. I had dreamt of owning one for so long – I proudly displayed her on my bed table.
I think my inner child is still very much fascinated by barbie and her world, so I'm honouring the little girl in me who never got what she wanted and rewarding her with a pretty bright pink breakfast that's as tasty as it is nourishing. Feeding my spirit and body at the same time.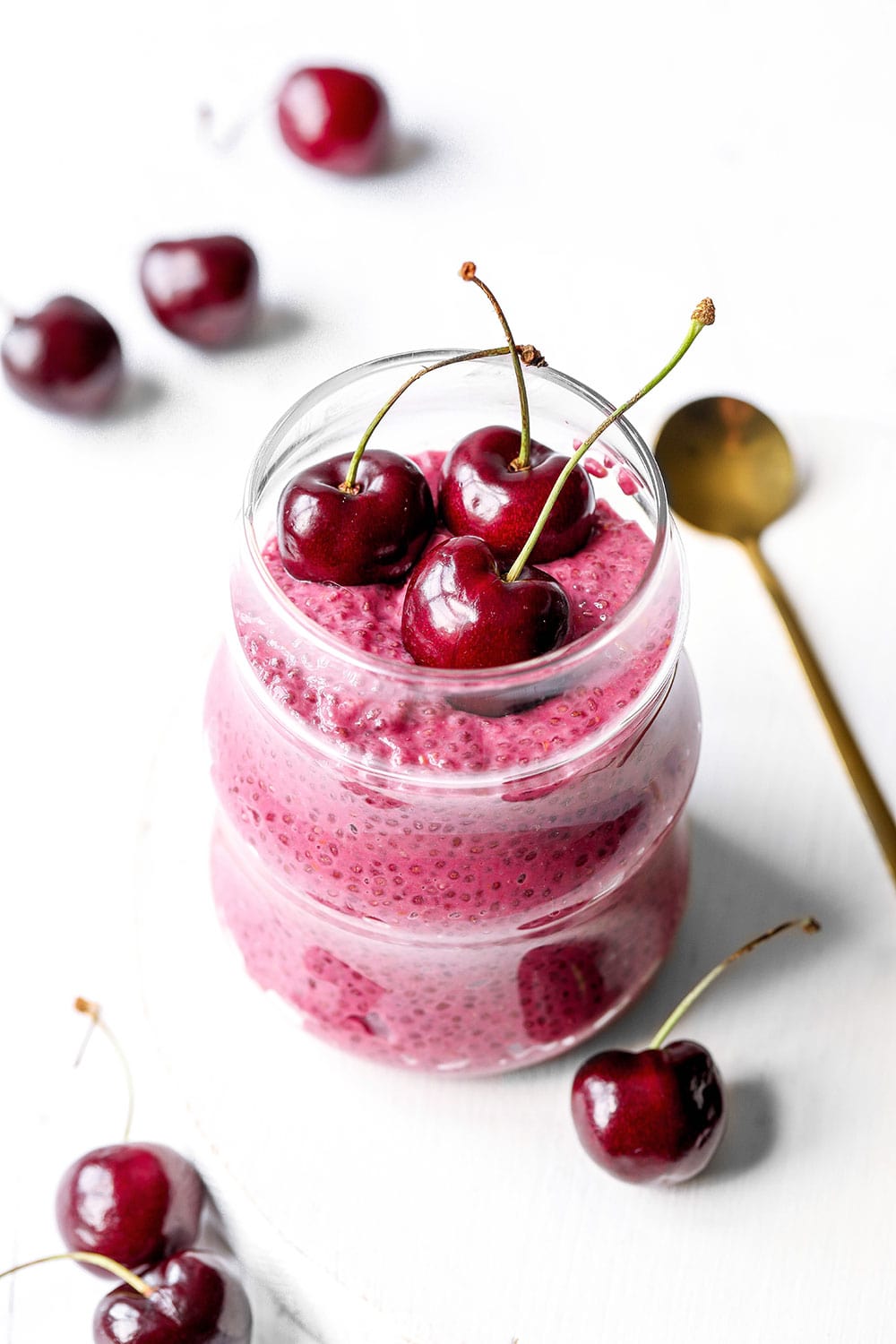 Chia pudding is a fantastic breakfast that's high in healthy fats and fibre, making it great for your gut and helps release energy slowly throughout the morning. However, it's not a great source of protein – a regular chia pudding recipe only offers around 6g of protein per serving (2g per tbsp of chia seeds). So I always add protein powder to my chia pudding to make it more balanced and well-rounded.
I also added raspberries for a vibrant pop of pink, but also for added fibre, antioxidants and nutrients. It also adds the most delicious flavour.
I know some people don't enjoy the texture of chia pudding, so if that's you, you have the option of blending your pudding for a smoother finish. I love topping mine with something crunchy like nuts/seeds or granola. I also usually extra fresh berries like raspberries or cherries on top for good measure.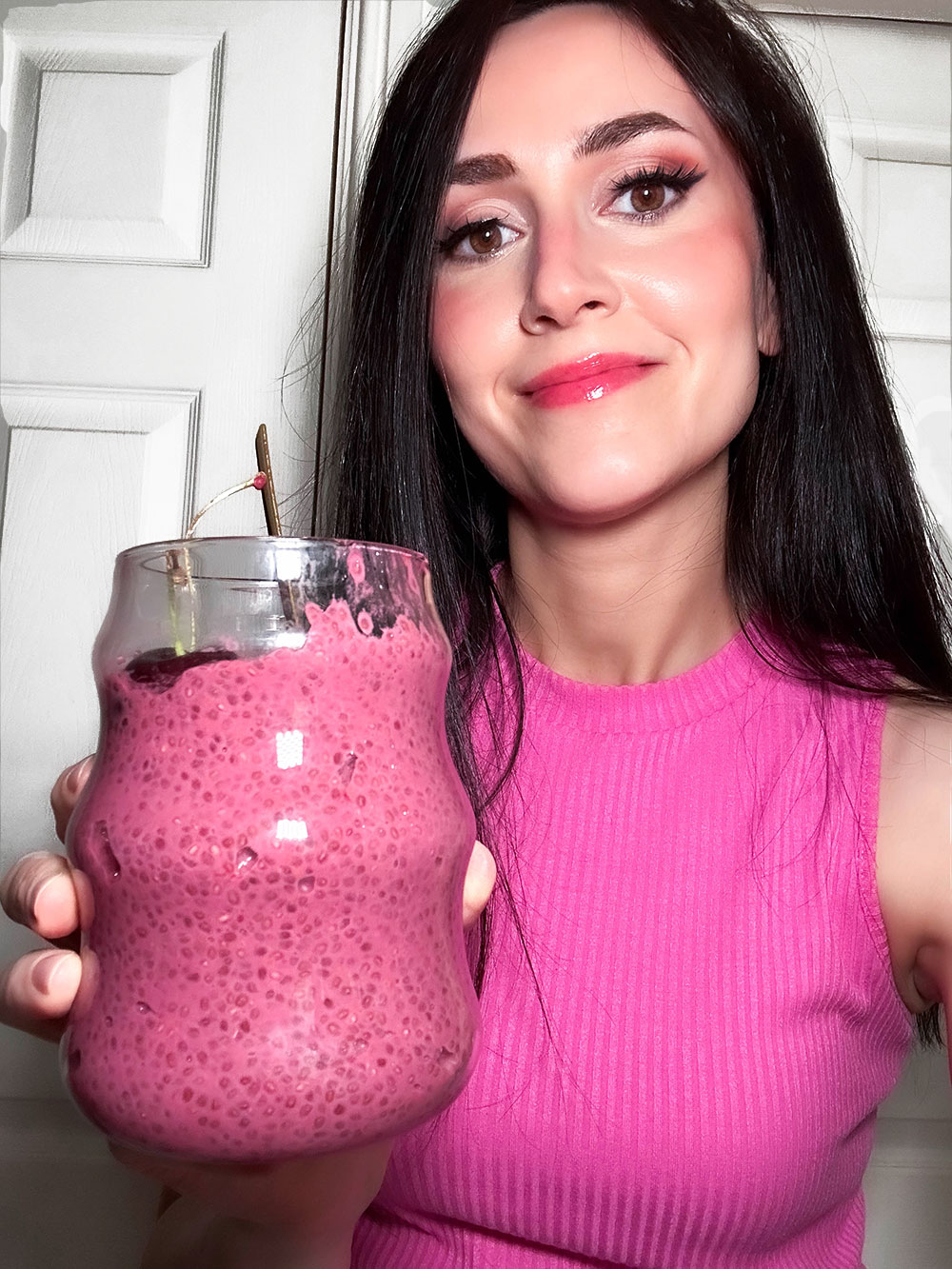 What you need to make this raspberry protein chia pudding:
Chia seeds – rich in nutrients, omega-3 fatty acids and antioxidants. They're also an amazing source of fibre to help promote regular bowel movements.
Raspberries – packed with vitamin C, antioxidants and more fibre. You can use fresh or frozen. I personally prefer buying frozen as it's fresher, cheaper and more convenient (you don't have to worry about it going off like you do with fresh raspberries).
Protein powder – This is optional, but it takes this recipe from 6g protein per serving to 20g! Adding protein powder makes this recipe a more balanced, filling and satisfying well-rounded meal. I use Bulk gourmet vegan protein powder. If you don't have any, the recipe will still work without.
Milk – again, any type will work, so feel free to use whatever milk you like/have available.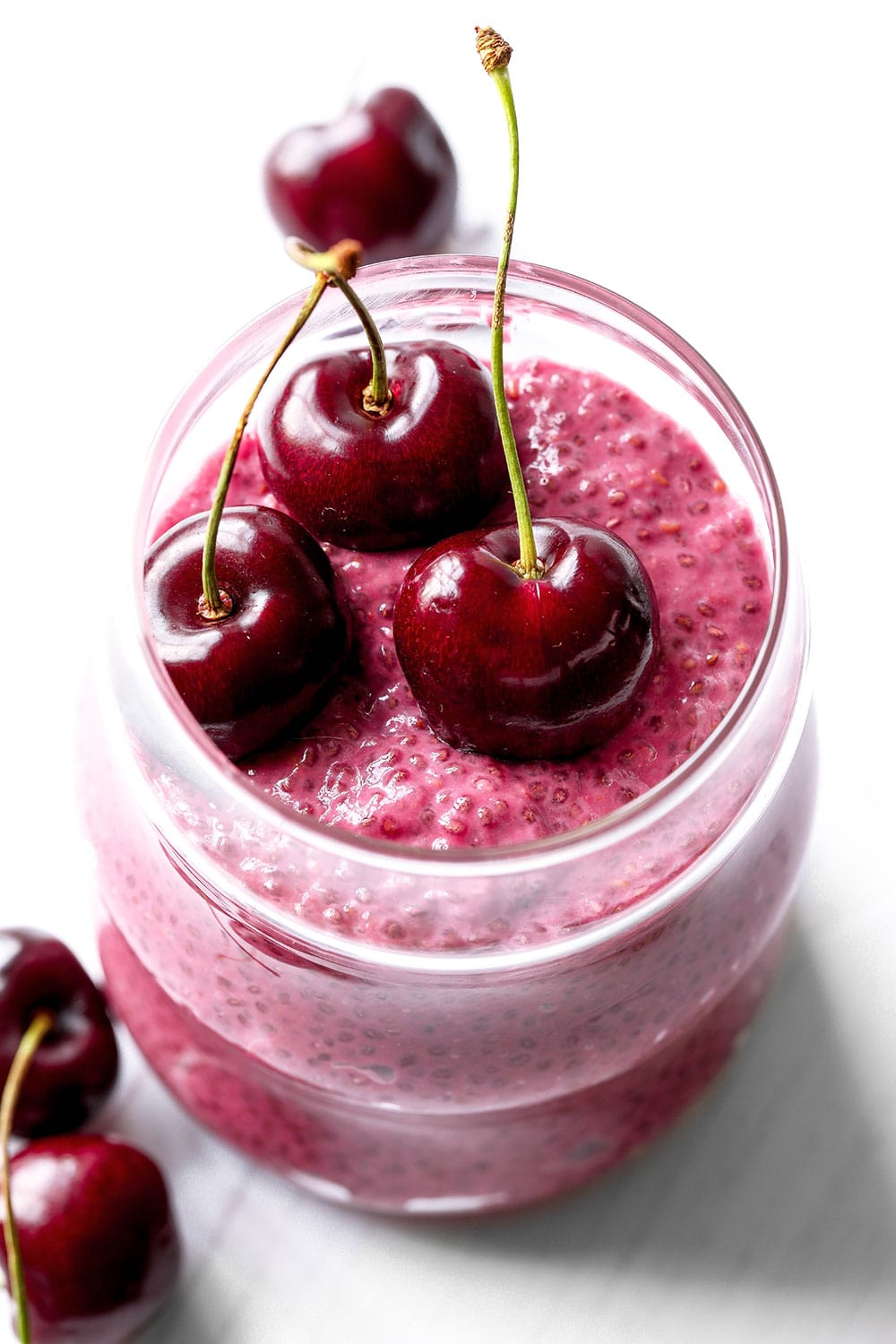 This raspberry protein chia pudding is:
Vegan
Gluten-free
Nut-free
High protein (20g per serving)
High fibre (20g fibre per serving)
A source of healthy fats
Great for digestion
Packed with antioxidants
A great convenient breakfast that you can prepare in advance
Pretty to look at 😀
So yummy!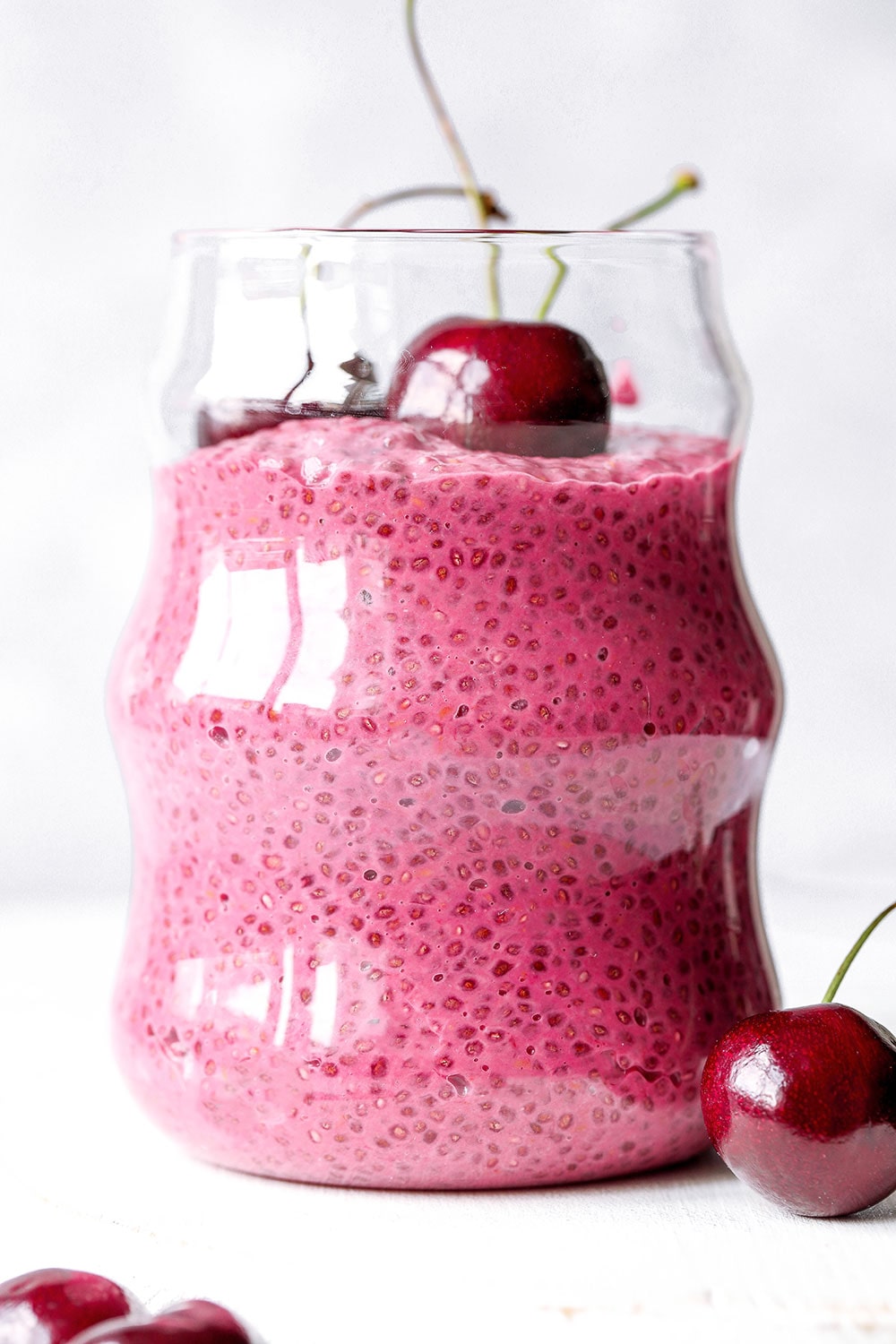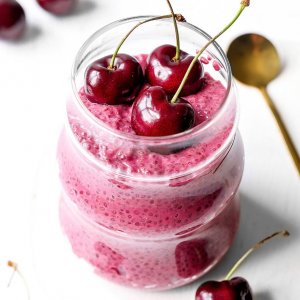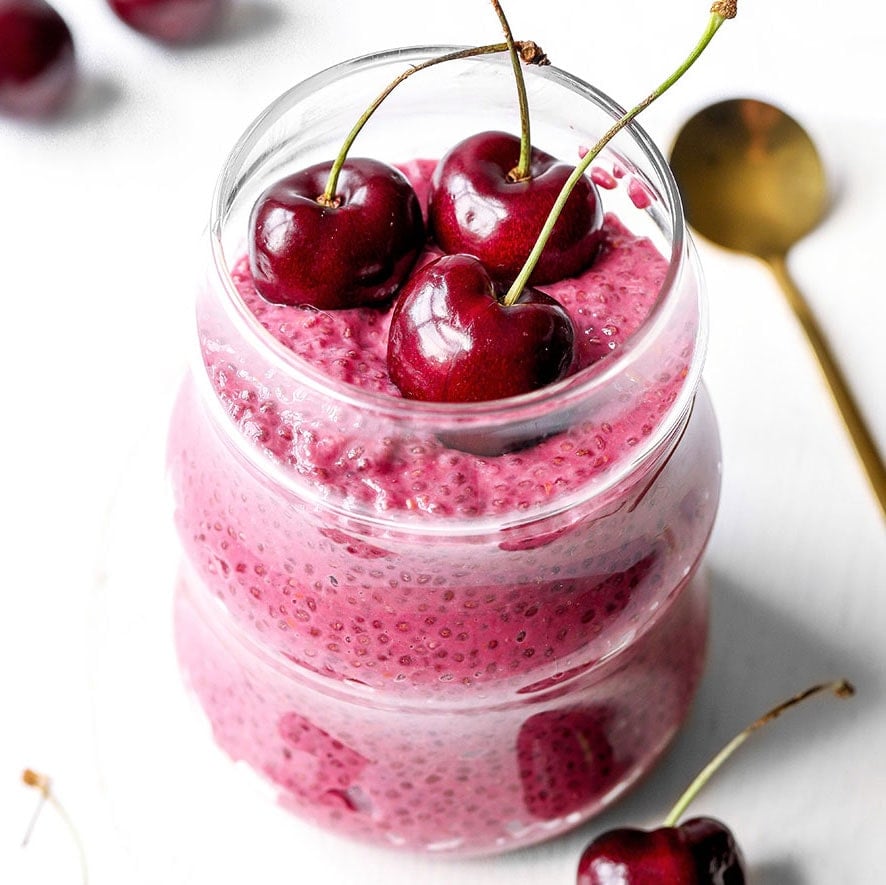 Raspberry Protein Chia Pudding
This raspberry protein chia pudding is what I imagine barbie would eat for breakfast in real life - pink, tasty and nutritious! With 20g protein and fibre per serving, it's a great way to start your day and keep you going until lunch time.
Ingredients
Optional toppings
Raspberries/cherries

Nuts/seeds

A sprinkle of granola
Instructions
Add the raspberries, protein powder and milk to a blender and blend until smooth.

Pour into a bowl, container and fold in the chia seeds.

Cover and allow to set for at least 4 hours or overnight.

Serve with an optional sprinkle of nuts, seeds, granola or fresh raspberries!
Nutrition
Calories:
358
kcal
Carbohydrates:
30
g
Protein:
20
g
Fat:
20
g
Saturated Fat:
2
g
Polyunsaturated Fat:
12
g
Monounsaturated Fat:
4
g
Trans Fat:
0.1
g
Sodium:
462
mg
Potassium:
363
mg
Fiber:
20
g
Sugar:
5
g
Vitamin A:
54
IU
Vitamin C:
27
mg
Calcium:
572
mg
Iron:
7
mg