Pea Patties + Beetroot & Carrot Salad (Vegan & Gluten-free)
I can't stop making these pea patties. I've been so busy the last few weeks that I'm exhausted by dinner time and I just want to whip up something quick and easy. I seem to be making the same things over and over again, but when they taste as good as good as these patties I really don't mind, and the hubby doesn't complain either. I usually use left overs to make him a wrap to take into work the next day.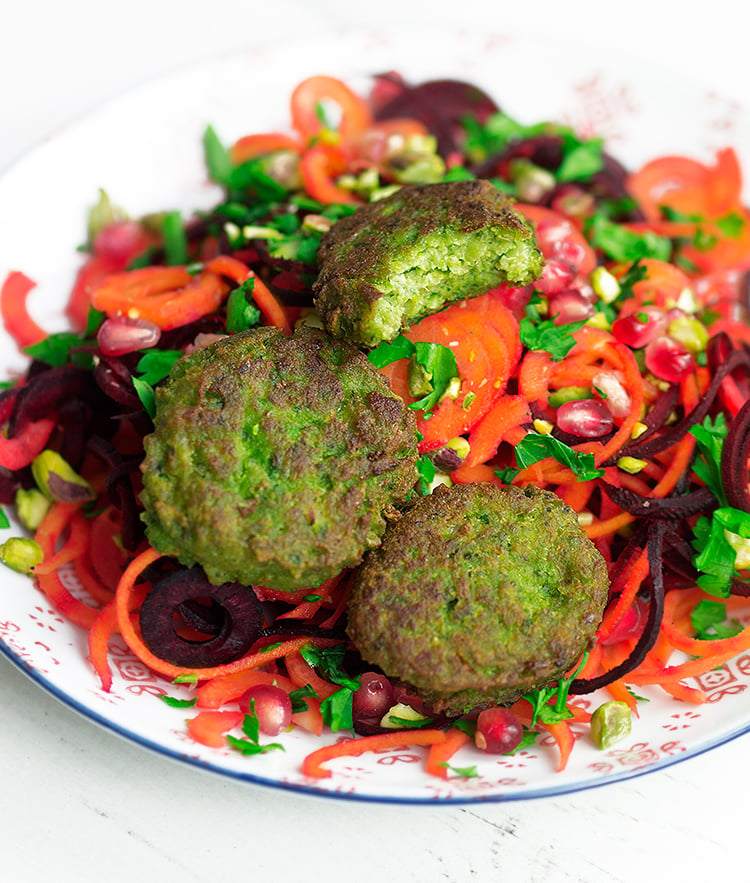 They're so quick and easy to prepare which makes them ideal for a quick and easy supper. They only call for a few ingredients, most of which I usually already have in my fridge and freezer like frozen peas, garlic and lemon. The fresh herbs are the only thing you would have to get if you're planning on making these, especially the fresh mint as it seems to go off so quickly. A couple of days in the fridge and they start to wilt. Having said that, I have tried using dried mint and they turned out pretty good too, but of course it's not quite the same as using fresh herbs.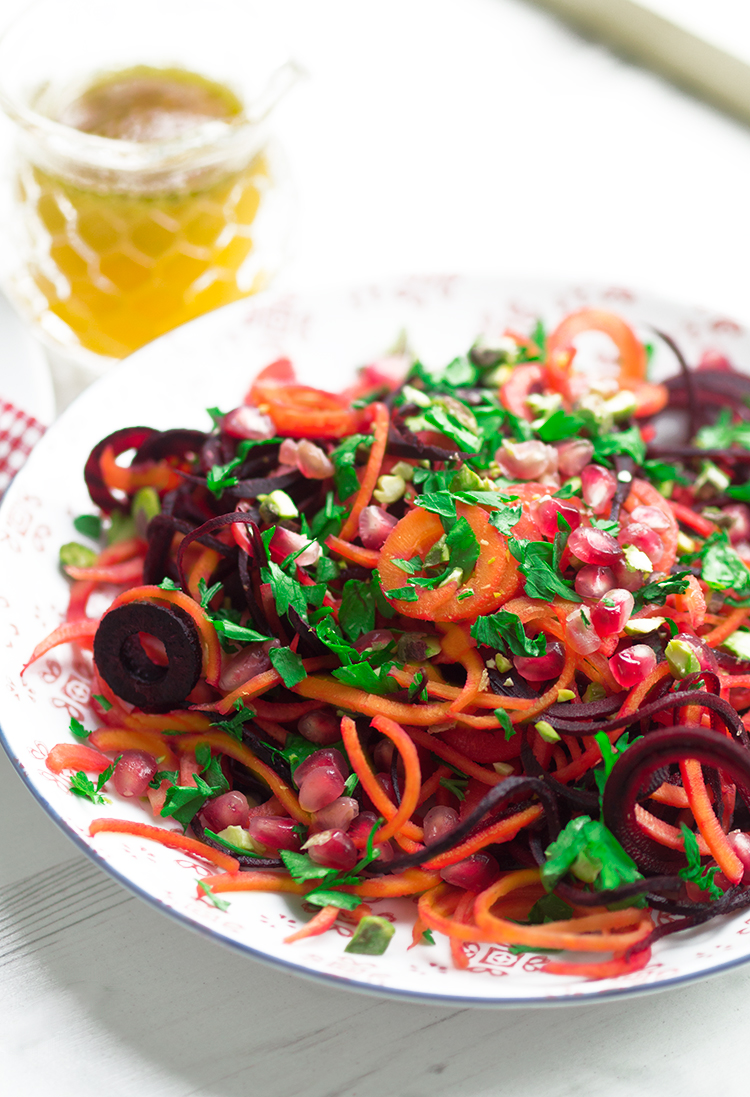 If you're having a party or a get together where you're thinking of serving finger food, these pea patties would be a lovely addition to the table. I also think they make a really nice grab-and-go snack. Even though I tend to crave sweet things to snack on, every now and then it's nice to have something savoury in the fridge to curb my snack attacks.
I made a simple beetroot and carrot salad with an orange and cumin dressing to go with the patties. Quick and simple and so colourful and vibrant, perfect for summer. And since it's the first day of June, which marks the start of summer (yay!), what better time to share this recipe!
Watch the short video at the top for a quick demo on how to make them.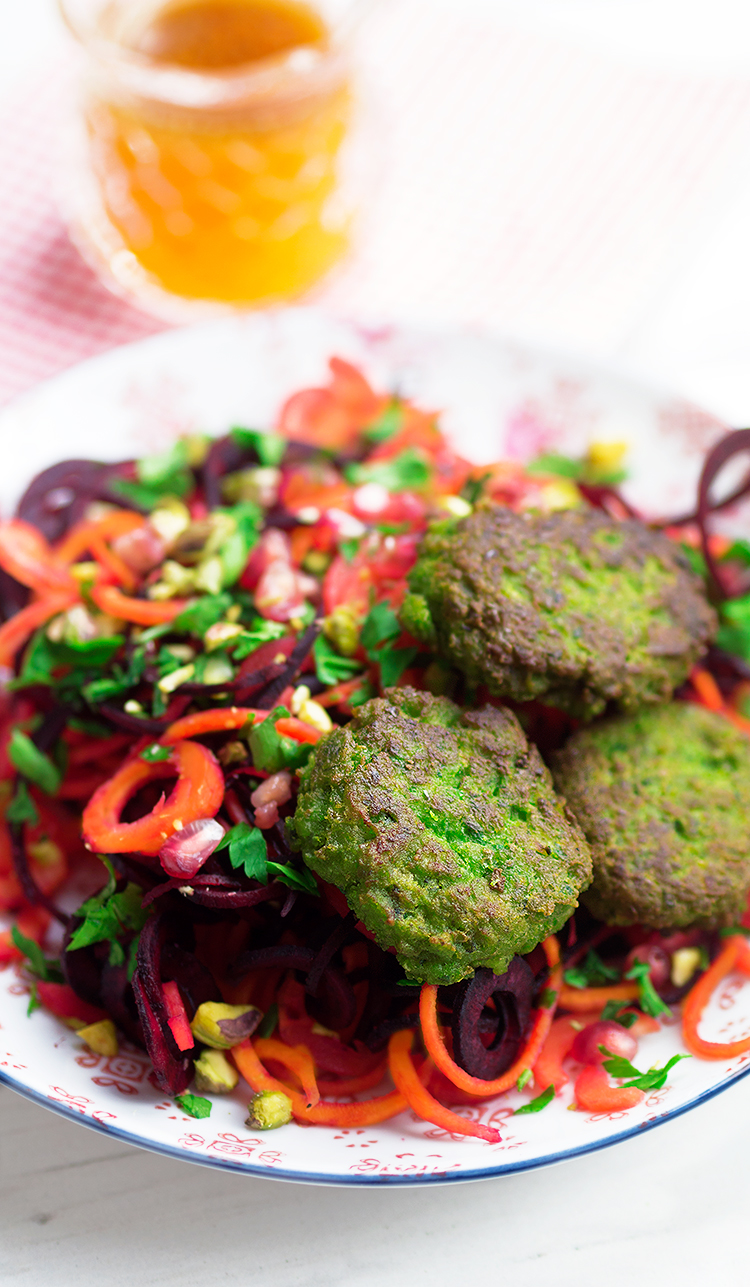 Pea Patties with a Beetroot Carrot Salad
2016-06-01 13:27:45
For the pea patties
2 cups (280g) frozen peas
1 garlic clove, crushed
1/4 medium onion, chopped
zest of 1 lemon
juice of 1/2 lemon
3-4 tbsp flour (I used buckwheat flour)
A generous handful of fresh mint
A handful of fresh parsley
1/4 tsp salt
1/4 tsp black pepper
For the salad
2 beetroots
1 carrot
chopped pistachio
chopped parsley
handful of pomegranate seeds
Dressing
juice of 1/2 orange
1 tsp olive oil
1/4 tsp cumin
pinch each of salt & pepper
Instructions
WATCH THE VIDEO ABOVE FOR INSTRUCTIONS
Nutritional information (estimated per patty)
Calories: 35 kcal
Protein: 1.5 g
Fat: 1.1 g
Carbs: 5.2 g
Fibre: 1.1 g
Nadia's Healthy Kitchen https://nadiashealthykitchen.com/