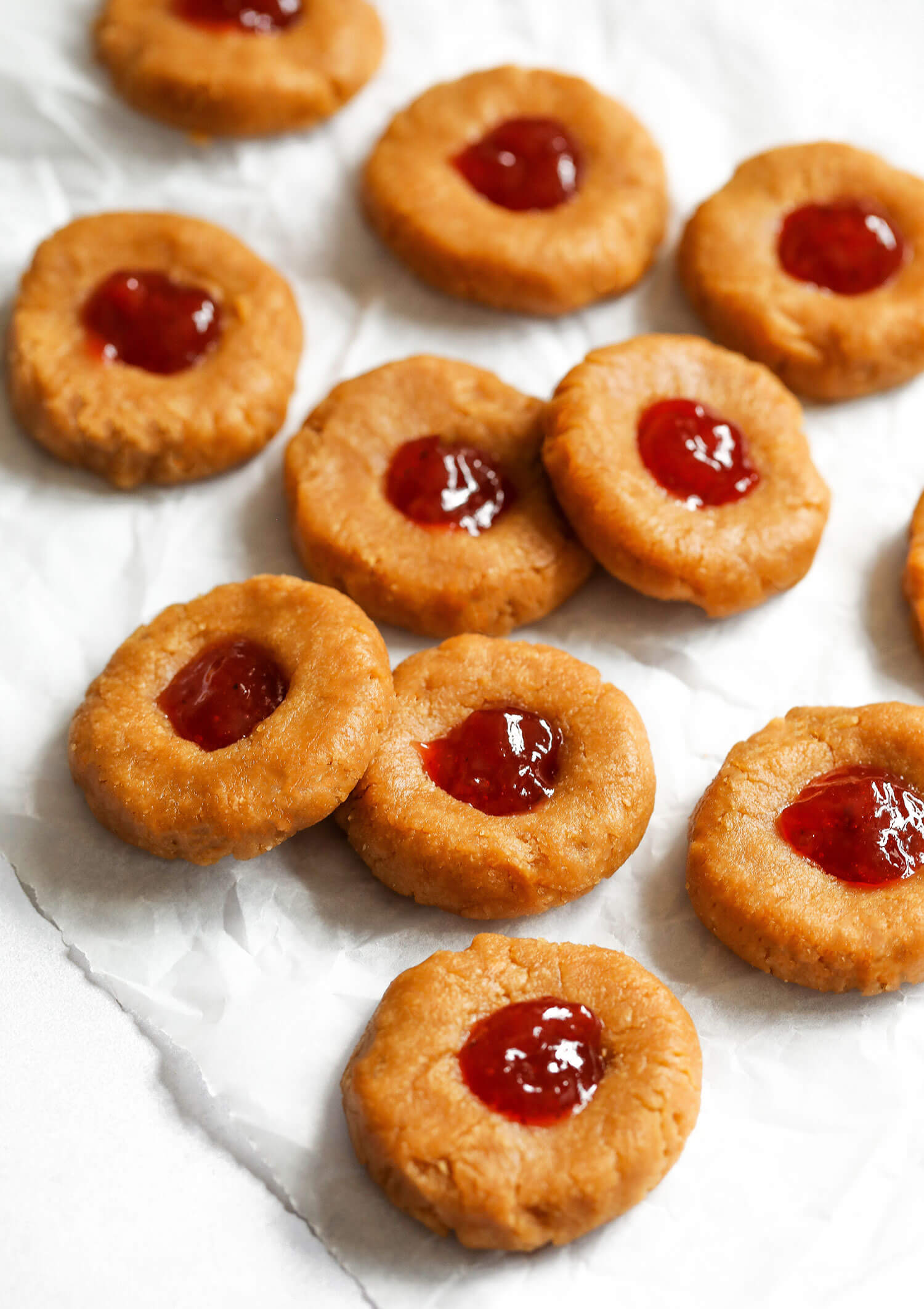 Cookies that are ready in no time and made using healthier ingredients – these no-bake vegan PB&J thumbprint cookies are perfect for a quick snack or treat.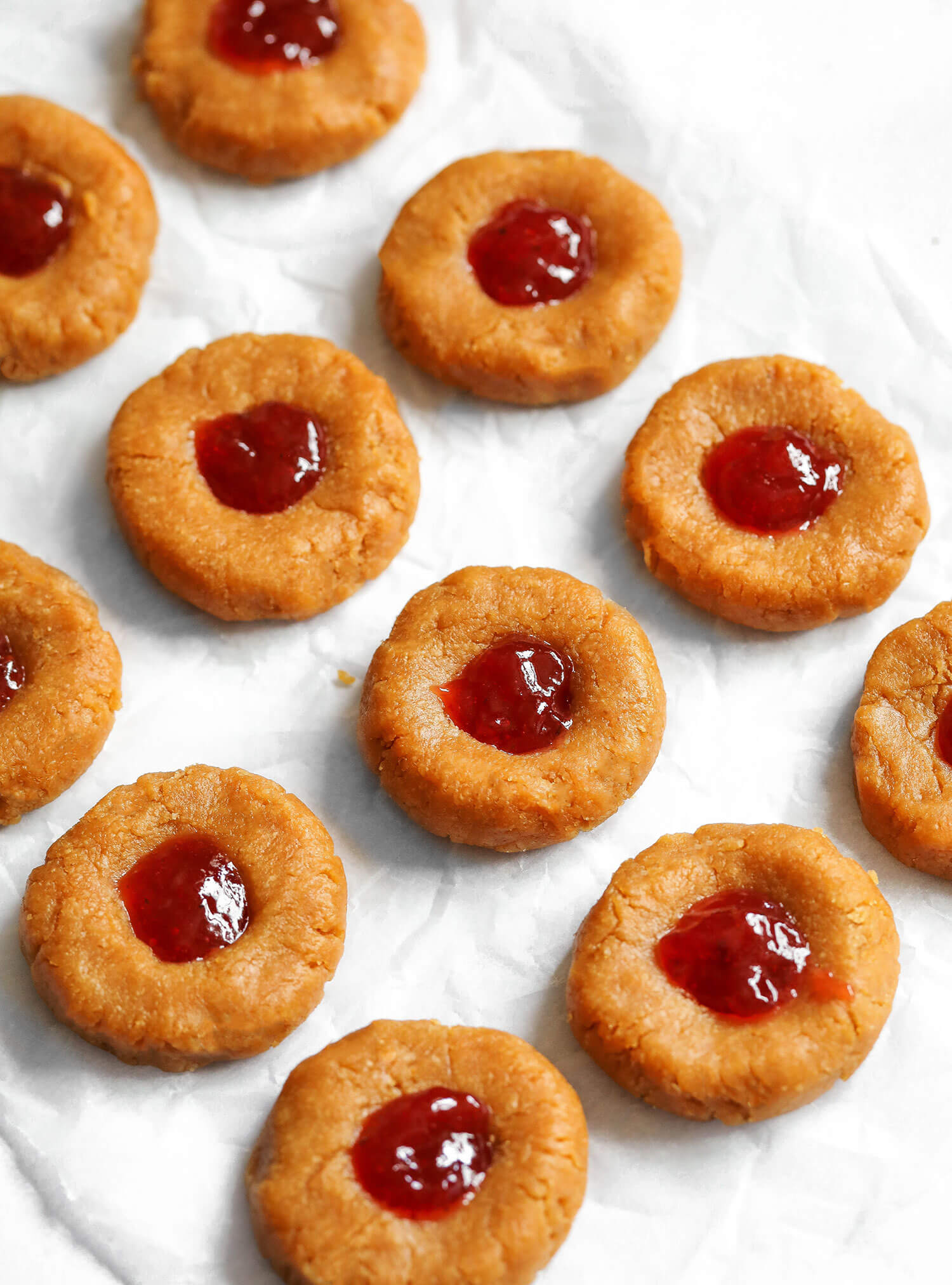 The heat wave we've been experiencing in the UK the last couple of days has me craving cooler treats that require no baking. The last thing I want to do on a hot sunny day is turn the oven on and make the house even hotter and more unbearable than it already is!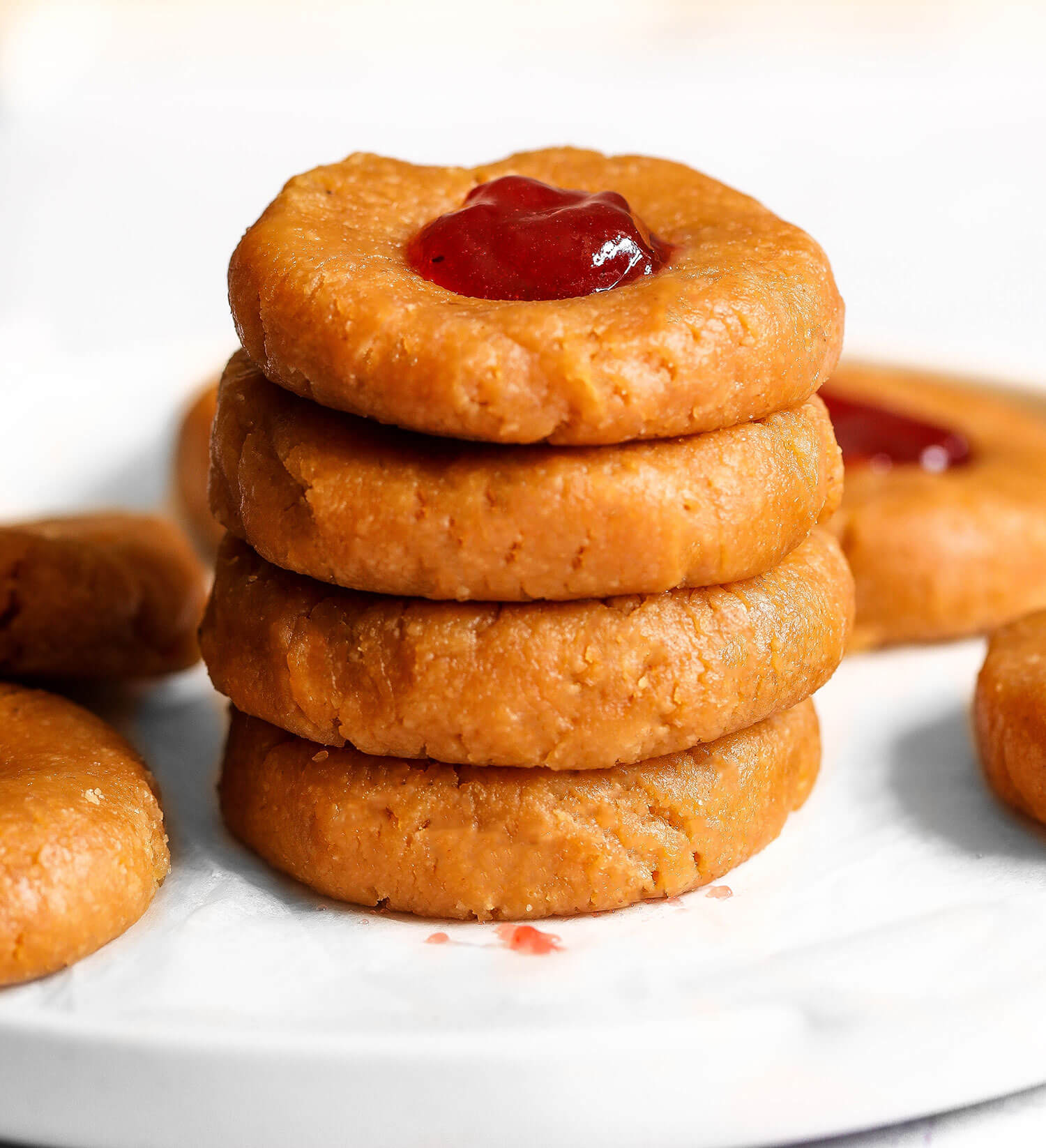 No-bake snacks like these PB&J thumbprint cookies are a great option if you're feeling like making something, but nothing complicated that takes too much time and leaves you with a ton of washing up to do afterwards. All you need is 6 basic ingredients – oats, peanut butter, maple syrup, milk and jam as well as a pinch of salt to enhance all the flavours.
I think strawberry or raspberry jam would work best with the flavour of the peanut butter, but you can use any flavour jam – shop bought or homemade.
A great healthier post-meal treat or a mid-morning snack to enjoy to avoid blood sugar crashes. Here's how to make them…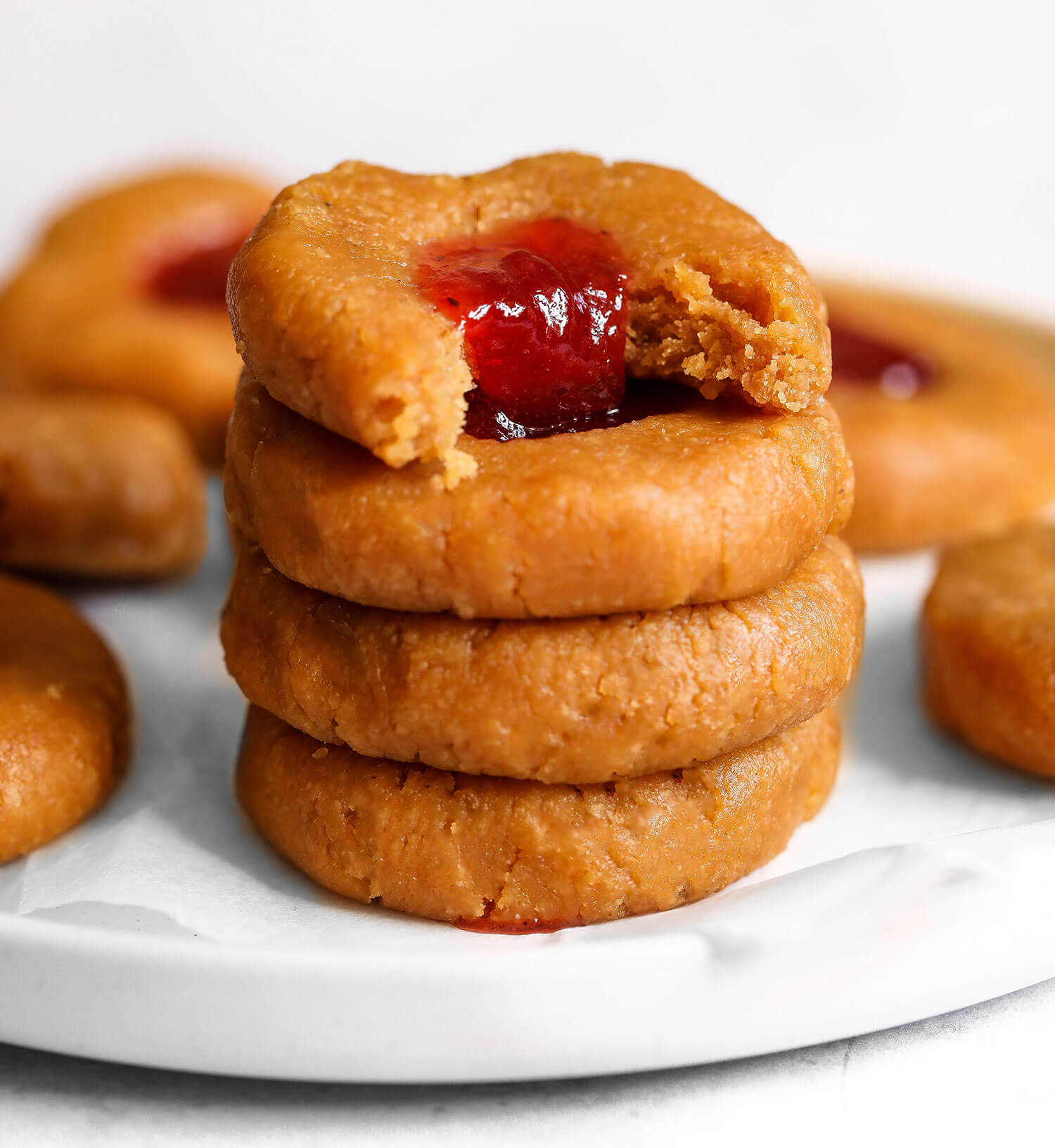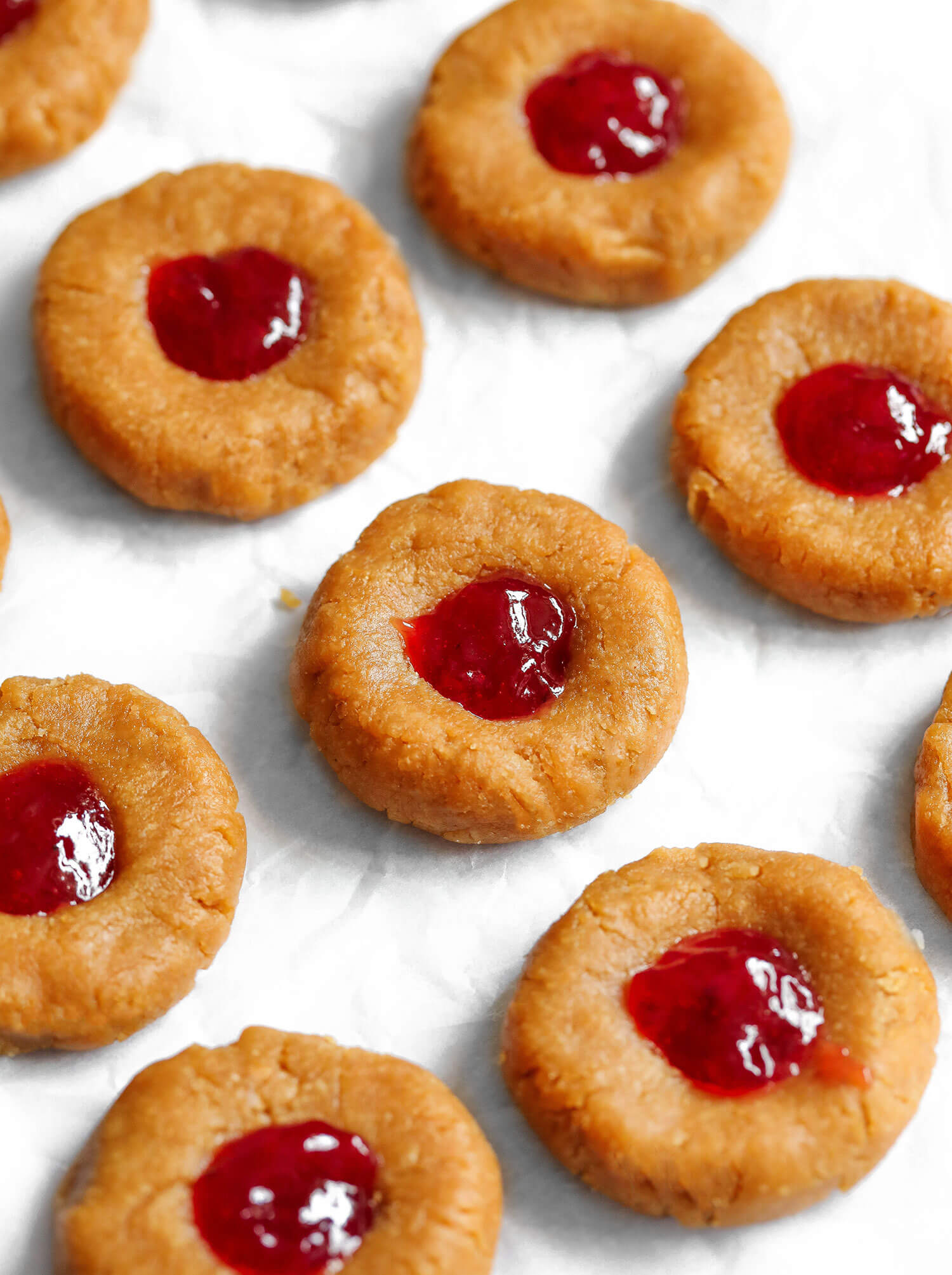 No-bake Vegan PB&J Thumbprint Cookies
Makes: 10-12
Ingredients
130g oat flour – rolled oats blended into a flour in the food processor. Use gluten-free oats if allergic/intolerant to gluten
6 tbsp smooth peanut butter
4 tbsp maple syrup
3.5 tbsp milk of choice
Pinch of salt
Jam of choice
Method
Mix together the oat flour and salt in a large bowl, then pour in the maple syrup, peanut butter and milk. Mix to create a dough.
Shape into 10-12 balls, then press down in the centre using your thumb to create the 'thumbprint'.
Fill with jam and refrigerate for a 30-60 minutes to set.
Store in the refrigerator for up to 4 days.
Enjoy!