Lentil & Chickpea Meatloaf
Most Christmas dinners are not seen to be complete without meat being the centre piece, but I don't see why that has to be the case. You can create a delicious meat-free recipe that the whole family can enjoy that takes a fraction of the time to make compared to something like a turkey or chicken!
Since deciding to heavily cut down on meat consumption, I've realised how delicious vegetarian food can be. Not that I didn't know that before since I've never been a big meat eater. But cutting down on meat as well as cutting out dairy, gluten and refined sugar has forced me to experiment more with more plant-based foods, which I'm really enjoying so far!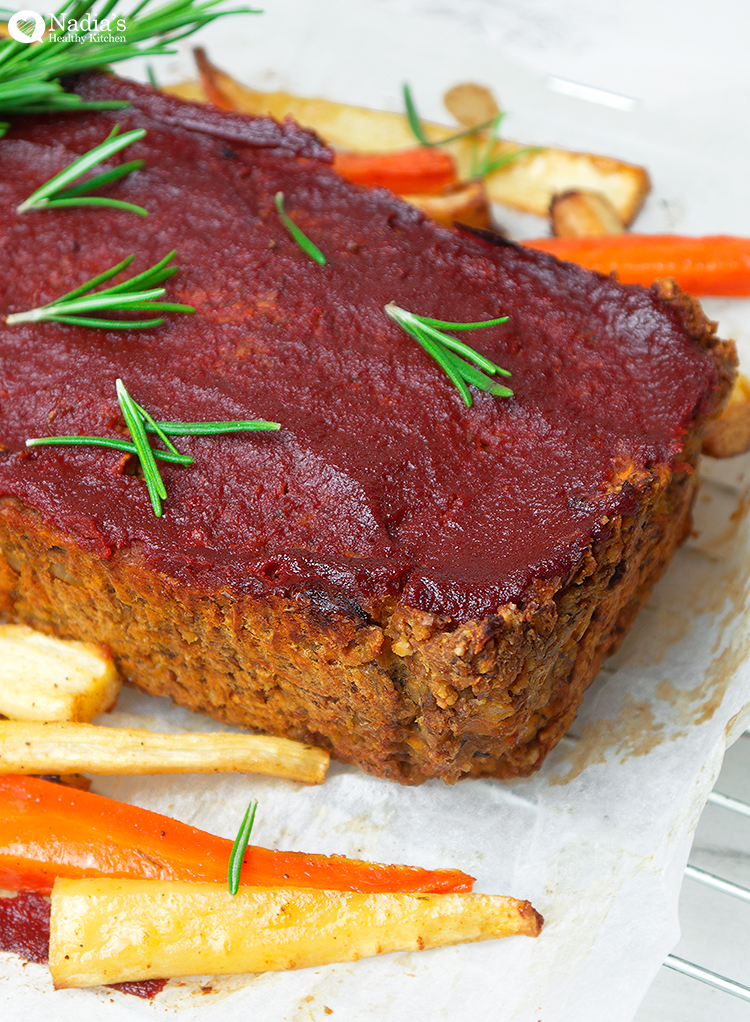 Vegetarian food doesn't have to be bland and certainly doesn't have to be boring! It's true that when taking out the meat from a recipe, you do need to add more flavour and seasonings, which is not a bad thing!
This lentil and chickpea meatloaf is high in protein, fibre, iron, magnesium, manganese, B vitamins and vitamin A. It would go really well with roasted vegetables and my roasted brussels sprouts with cranberries and pecans.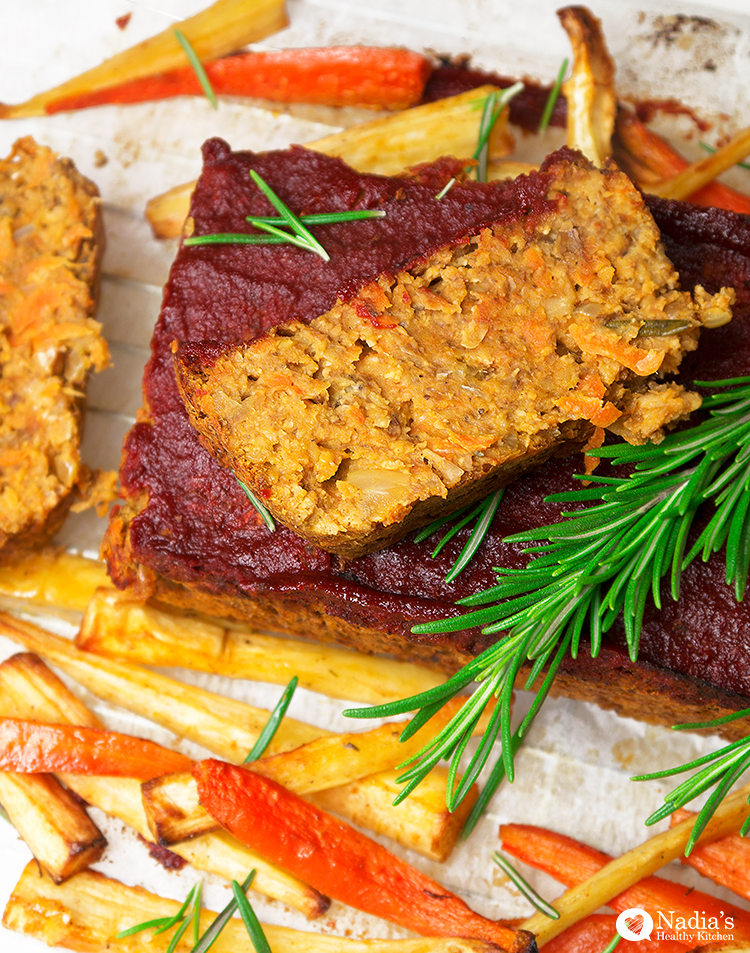 Lentil and Chickpea Meatloaf
2015-12-16 16:39:21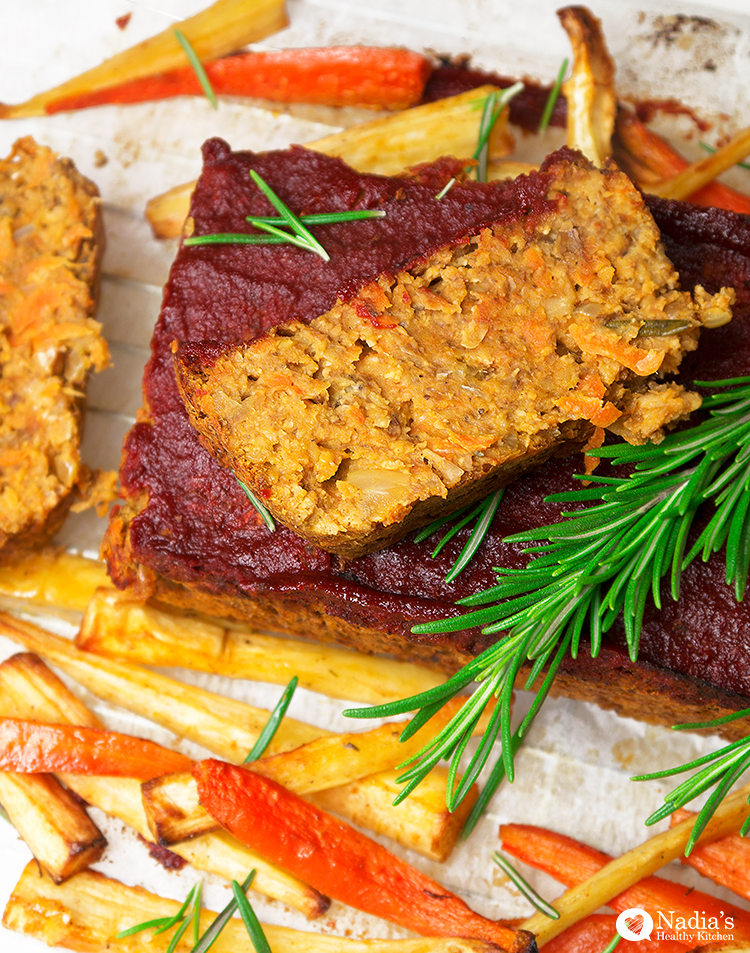 Serves 10
Ingredients
1 can chickpea
1 can green lentils
1 medium onion, finely chopped
150g mushrooms, sliced
2 cloves garlic, crushed
3 medium carrots, grated
1 egg, beaten
1/4 cup ground almonds
1/4 cup rice flour
1/2 cup oats
1/4 cup vegetarian Worcestershire sauce
1/4 cup tomato paste
3 tbsp tamari
1 tsp mustard
1 tbsp fresh chopped rosemary (you can also use thyme or sage)
salt & pepper to taste
Sauce
4 tbsp tomato paste
2 tbsp balsamic vinegar
1.5 tbsp honey
1/2 tsp mustard
1 tbsp water
Instructions
Preheat your oven to 190*C (170*C fan assisted)/ 375*F
First sauté the chopped onions in a little bit of oil for 5 minutes then add in the crushed garlic and rosemary and cook for another minute. Take off the heat and leave to cool.
Drain and rinse the lentils and chickpeas. Transfer them to your food processor along with the mushrooms and blend. Depending on the size of your food processor you may need to blend in batches.
Transfer the blended lentils, chickpeas and mushrooms into a large bowl.
Add in the rest of the ingredients, including the sauté onion and garlic. Mix everything well until you have an even, thick batter.
Transfer the mixture into a loaf tin lined with parchment paper.
Bake for 30 minutes.
While the loaf is baking, mix together the sauce ingredients in a small bowl.
Take out of the loaf out of the oven after 30 minutes. Spread the sauce mixture evenly on top.
Return to the oven and bake for another 20-30 minutes.
Leave to cool for 10 minutes before slicing.
Enjoy!
Notes
Nutritional information (estimated per slice)
Calories: 158 calories
Protein: 7.5g
Carbs: 24g
Fat: 3.6g
Fibre: 4.9g
Nadia's Healthy Kitchen https://nadiashealthykitchen.com/