HelloFresh Review – Coconut Dal with Roasted Butternut Squash
*This post is sponsored by HelloFresh*
I'm all about quick and easy meals that are made from scratch at home, but I know that on busy days just the idea of having to think of what to make for dinner, grabbing the ingredients from the supermarket and putting a meal together can seem daunting when all you want to do is put your legs up and enjoy some down time.
In my case what would usually end up happening after a long day of work, running errands and other chores is I would end up spending ages trying to think of something to whip up, but by the end of it bung two slices of bread in the toaster and have it with almond butter and jam. Granted, that's not the worst meal to have, but definitely not the most nourishing or satisfying, especially not for dinner.
Most of the time the cooking is the easy part, it's thinking up what to make and making sure you have all the ingredients at hand is the chore, especially when you're trying to keep meal times fun and interesting. Today I'm reviewing the UK's leading recipe box company, HelloFresh, who deliver recipe cards and ingredients straight to your doorstep taking away the hassle from dinner time. You've probably already heard of it and may be curious to find out how it works and what to expect from the service.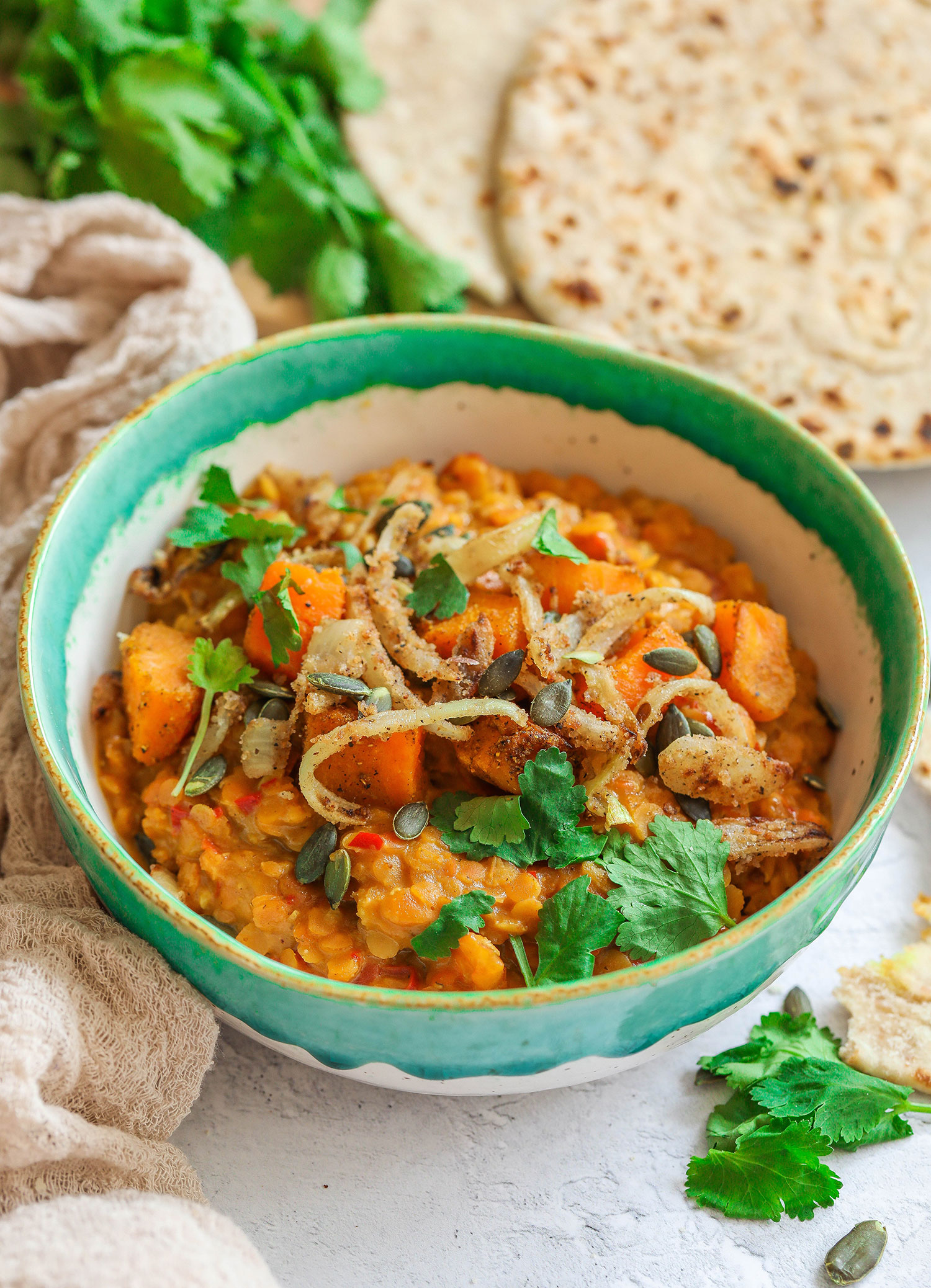 They contacted me asking if I wanted to try one of their boxes. This was my first time ordering from HelloFresh. The process was really easy and straight forward and I was pleasantly surprised at how many vegetarian recipes they had. I went for the classic three recipes per week for two people box and picked three vegetarian meals. If you order the classic box, there is a 'we are vegetarian' tick box that ensures you only get the non-meat recipes so it makes it easier for you to pick your meals. Also a lot of the vegetarian meals can easily be made vegan by skipping the parmesan topping or replacing it with vegan cheese.
The box comes with all the ingredients you need including any seasonings, spices, pastes, etc. as well as the recipe cards with detailed instructions to follow making the process as quick and easy as possible.
All three meals I picked were really tasty and filled us up. Even though the hubby is a huge fan of meat, he really enjoyed the veggie options and said he would happily have them again. There were lots of healthy options too with a good amount of vegetables, grains, beans and pulses. So you'll be saving time without having to compromise on taste or the nutrition value of the meal. One of the biggest issues of not having time to cook from scratch is opting for less healthy, heavily processed convenient foods. You also get the nutritional breakdown of the meal as well as any potential allergens, which is quite handy.
The recipe I decided to share with you is this Coconut Dal with Roasted Butternut Squash. It was packed with flavour and I loved the addition of crispy onions on top. It added a yummy flavour and texture to the meal. It was really filling, in fact I had leftovers that I enjoyed as part of my lunch the next day (gotta love leftovers!).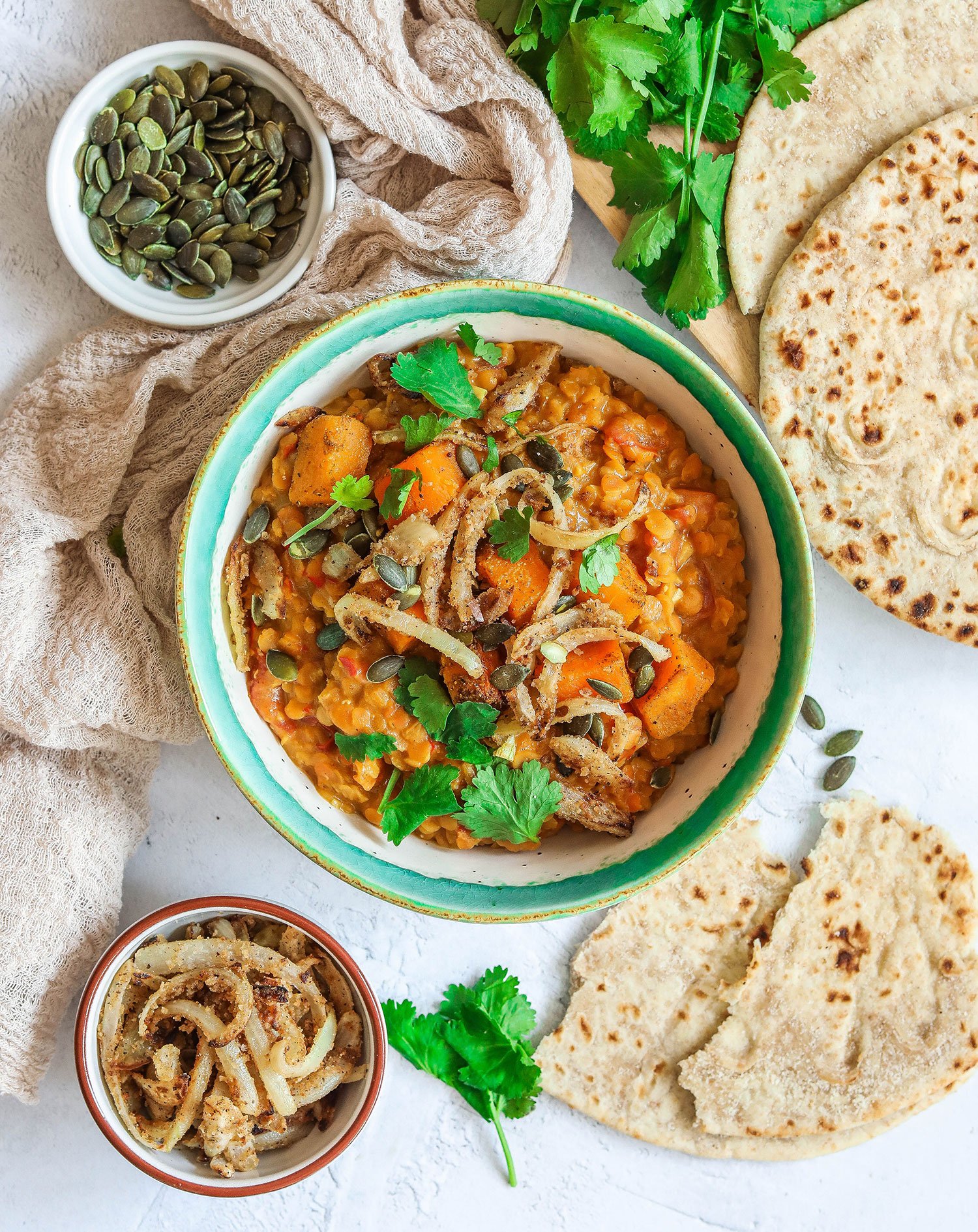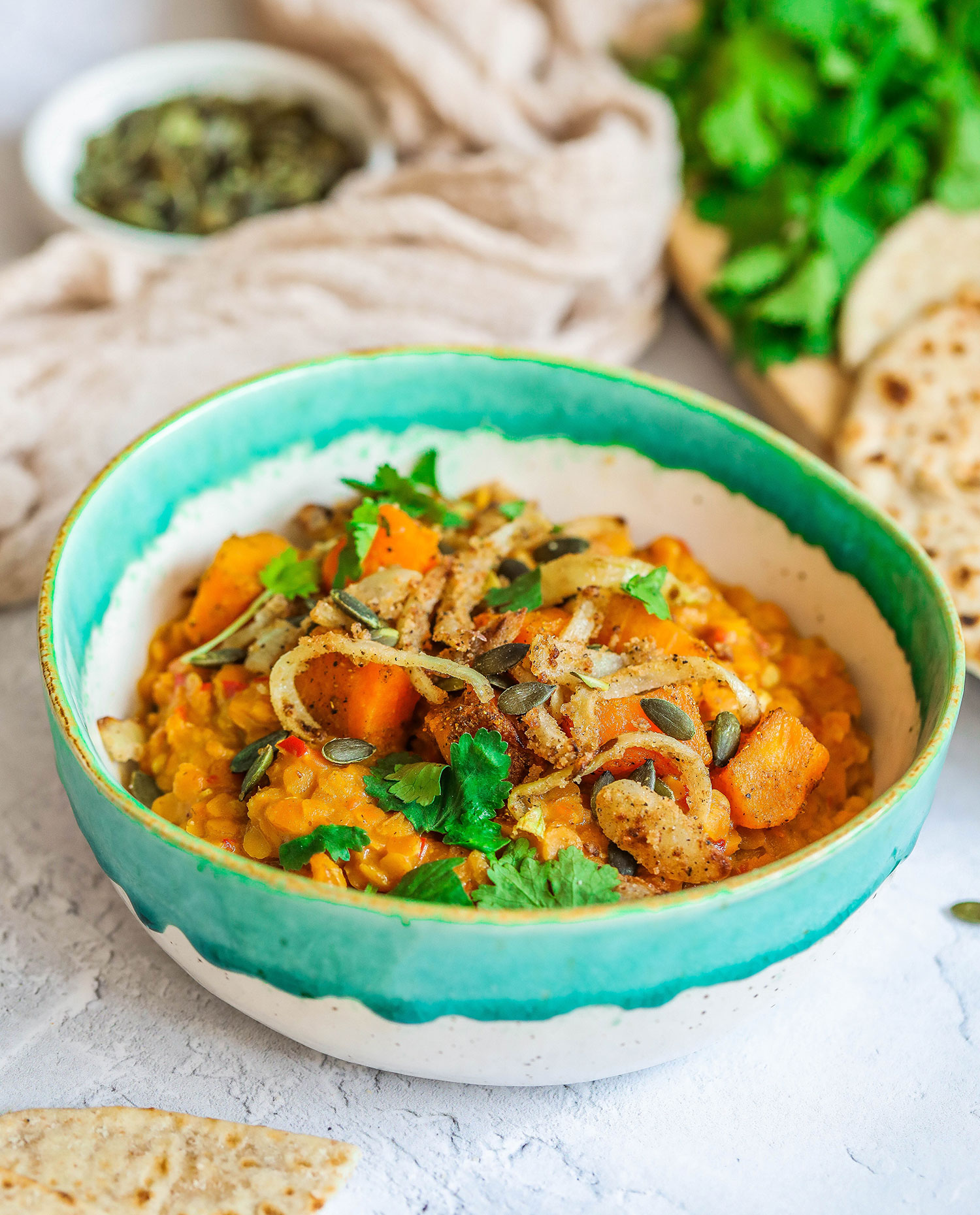 So all in all I really enjoyed the process of picking the recipes I wanted to try, having the ingredients delivered to my door and not having to think about dinner for 3 evenings out of the week. It was like having the convenience of a takeaway, but instead of a greasy heavy curry, I had a freshly prepared healthy and nourishing meal that I knew exactly what went into because I made it myself.
Another thing I love about the idea of a food box delivery is it means there is less of a chance food will go to waste. I, like many others, tend to buy ingredients with the best intentions to make a meal out of them, but then life happens and before you know it, those fresh ingredients have gone off because you never got around to making the meal you had planned. On the other hand, some weeks I won't get the chance to restock the fridge for a few days after we'd ran out of many essentials, which means scrambling for ideas on what to make with very few ingredients. So it's nice knowing dinner is sorted three evening out of the week.
HelloFresh have kindly offered my readers a 10% discount on your first order. So if you would like to give it a try click here for a cheeky little discount. It's a great way to get inspired with new flavour combinations, save money, reduce food waste and save on time! You also get to keep the recipe cards in your recipe collection to make it again whenever you want!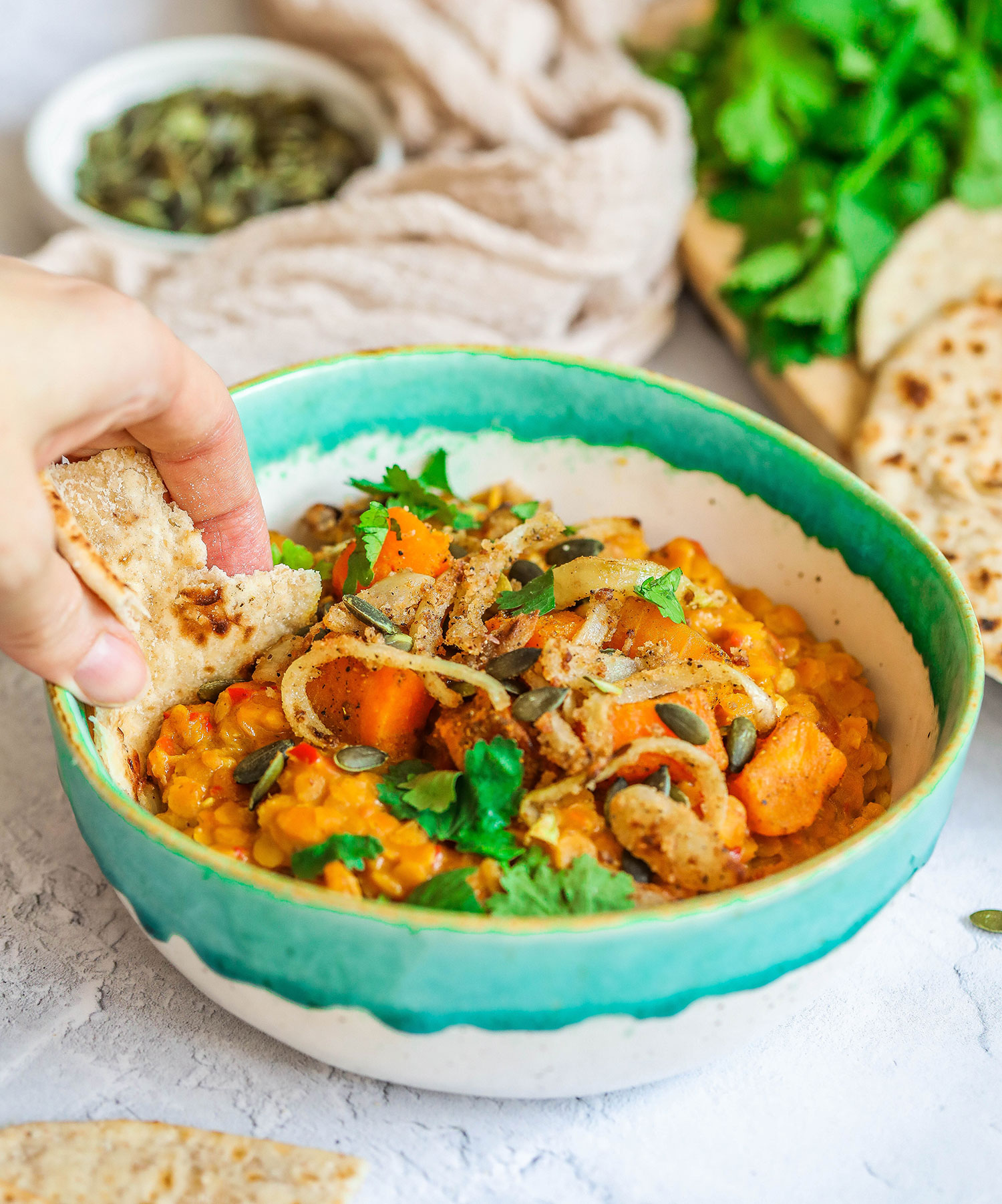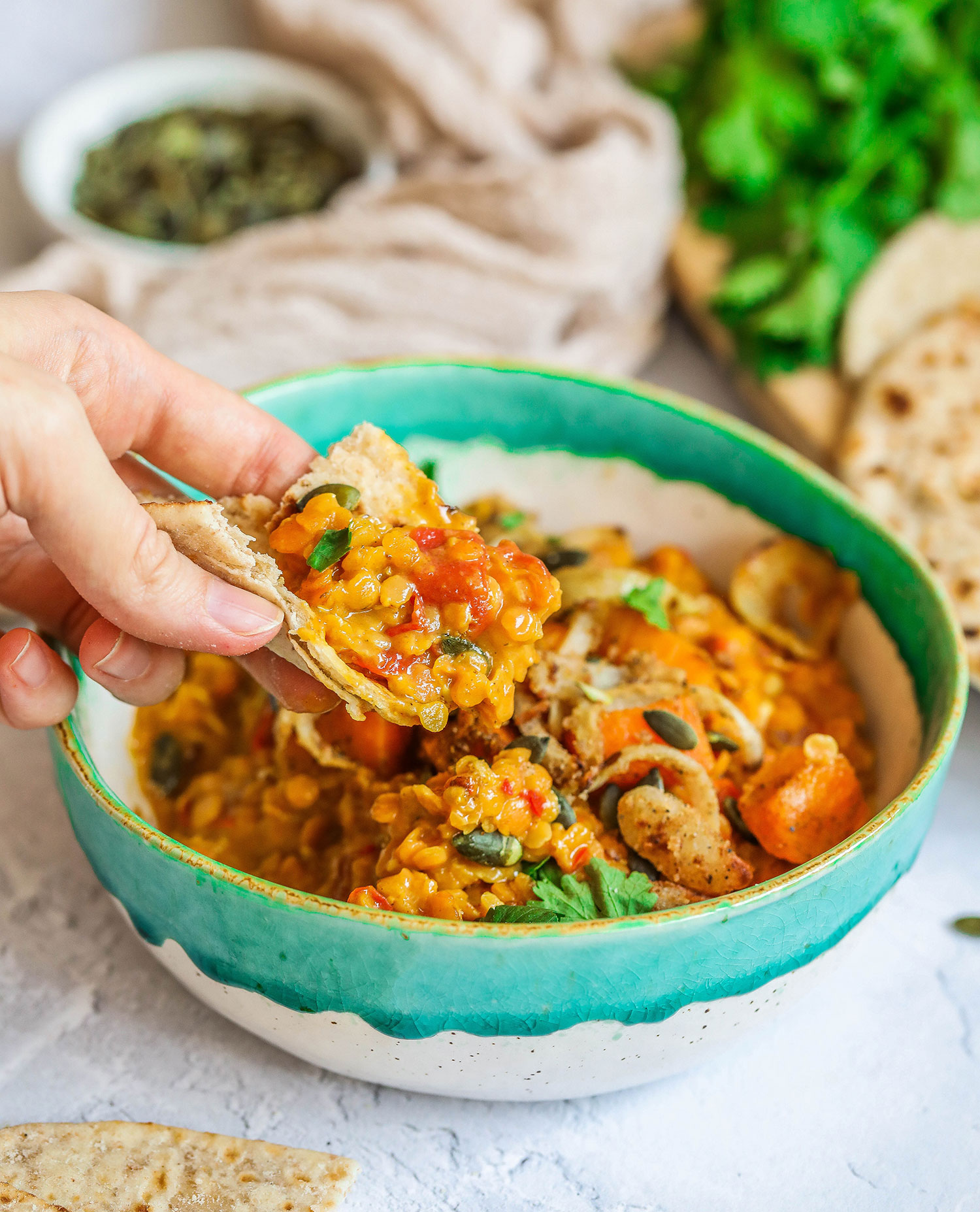 Share This Post