Healthy Christmas Pudding Balls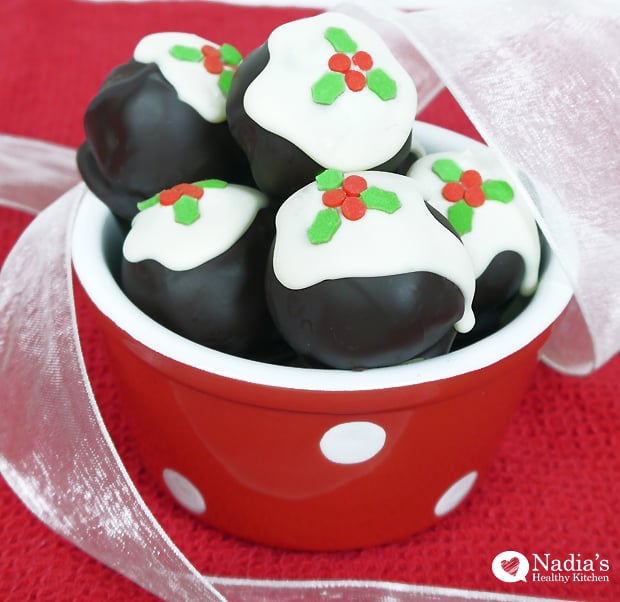 Can you believe how close we are to Christmas?
Are you excited?
Are you?? I know I am!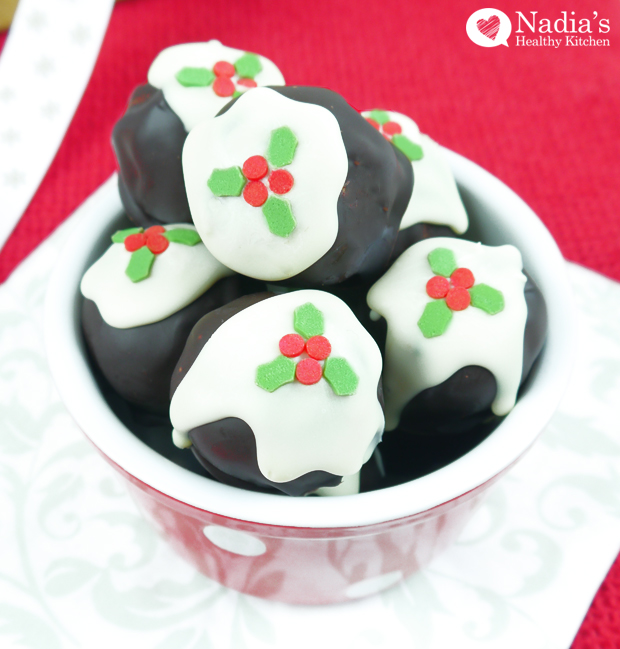 I'm not going to argue that Christmas pudding is probably one of the perfect traditional post-Christmas dinner desserts; However, it does take hours to make it yourself. Of course you always have the option of buying a ready made Christmas pudding which will most likely be full of sugar and additives. I'm not saying you shouldn't indulge, but if you would prefer a healthier treat that you can make at home in less than 15 minutes, then I've got you covered.
These healthy Christmas pudding balls are no bake – or should I say no 'steam' since steaming is the traditional way of making these puddings – but rather all the ingredients are thrown into a food processor to blend, shaped into balls and then they're ready to be enjoyed!
With no added sugar or oil and being both gluten-free and dairy-free, these healthy Christmas pudding balls are the perfect treat for everyone to enjoy with absolutely no guilt whatsoever!
All you need is a mixture of dried fruit, ground almonds, gluten free oats, orange zest, spices and that's it! You then have the option of decorating them with melted chocolate, dairy free chocolate or you can leave them as they are.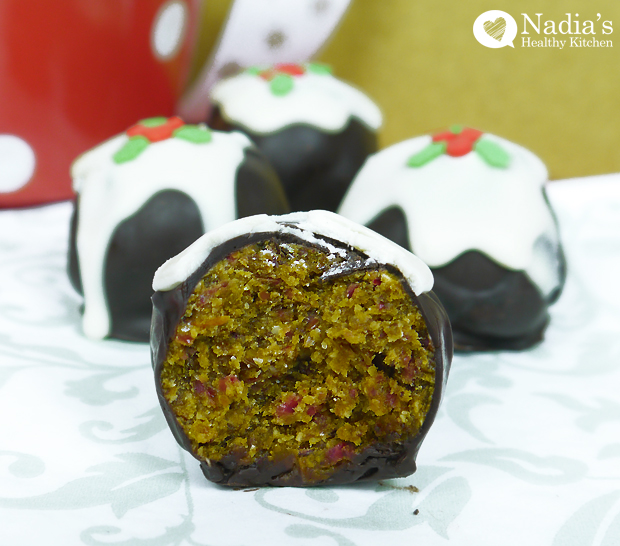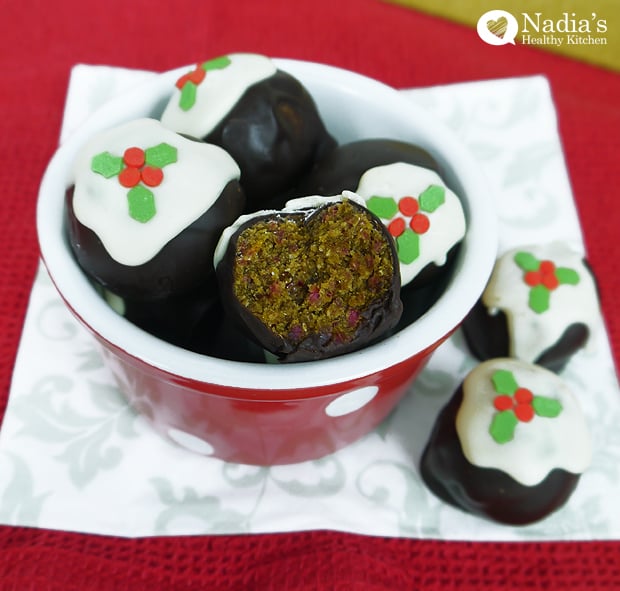 Healthy Christmas Pudding Balls
2015-12-15 07:34:16
Serves 16
Ingredients
1/2 cup soft pitted dates
1/2 cup dried apricots
1/2 cup raisins
1/2 cup dried cranberries
1 cup ground almonds
1/2 gluten-free oat flour (you can make your own by blending plain oats in a food processor)
1/2 cup milled flaxseed (or more oat flour)
1/8 tsp salt
1/2 tsp cinnamon
1/4 tsp ginger
1/4 tsp cloves
1/4 tsp cardamom
1-2 tsp orange zest
Instructions
Add all the dried fruit to your blender or food processor. Blend until you have a sticky mixture. You may need to stop in between to scrape the sides down to assist the blending process.
Add in the ground almonds, oat flour, flaxseed, salt, spices and orange zest. Continue blending until the mixture is well combined.
Start shaping into balls. You can make them as big or as small as you like!
Store your healthy Christmas pudding balls in the fridge for a couple of hours to firm up.
UK Health Blog - Nadia's Healthy Kitchen https://nadiashealthykitchen.com/
If you want your healthy Christmas pudding balls to look more authentic, you can dip them in melted
dark chocolate
then put them back in the fridge for the chocolate to solidify. Once the chocolate has set, you can add a little melted white chocolate on top and decorate with holly and berry sugar decorations. I got mine really cheap from Aldi.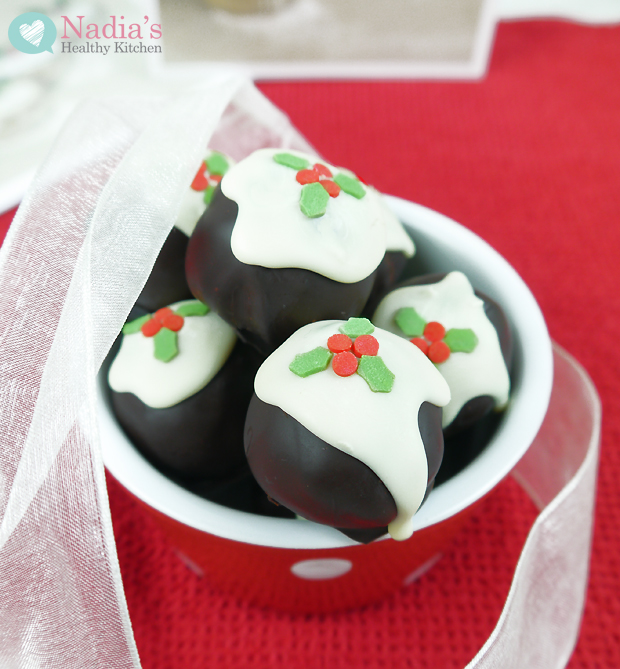 Share This Post