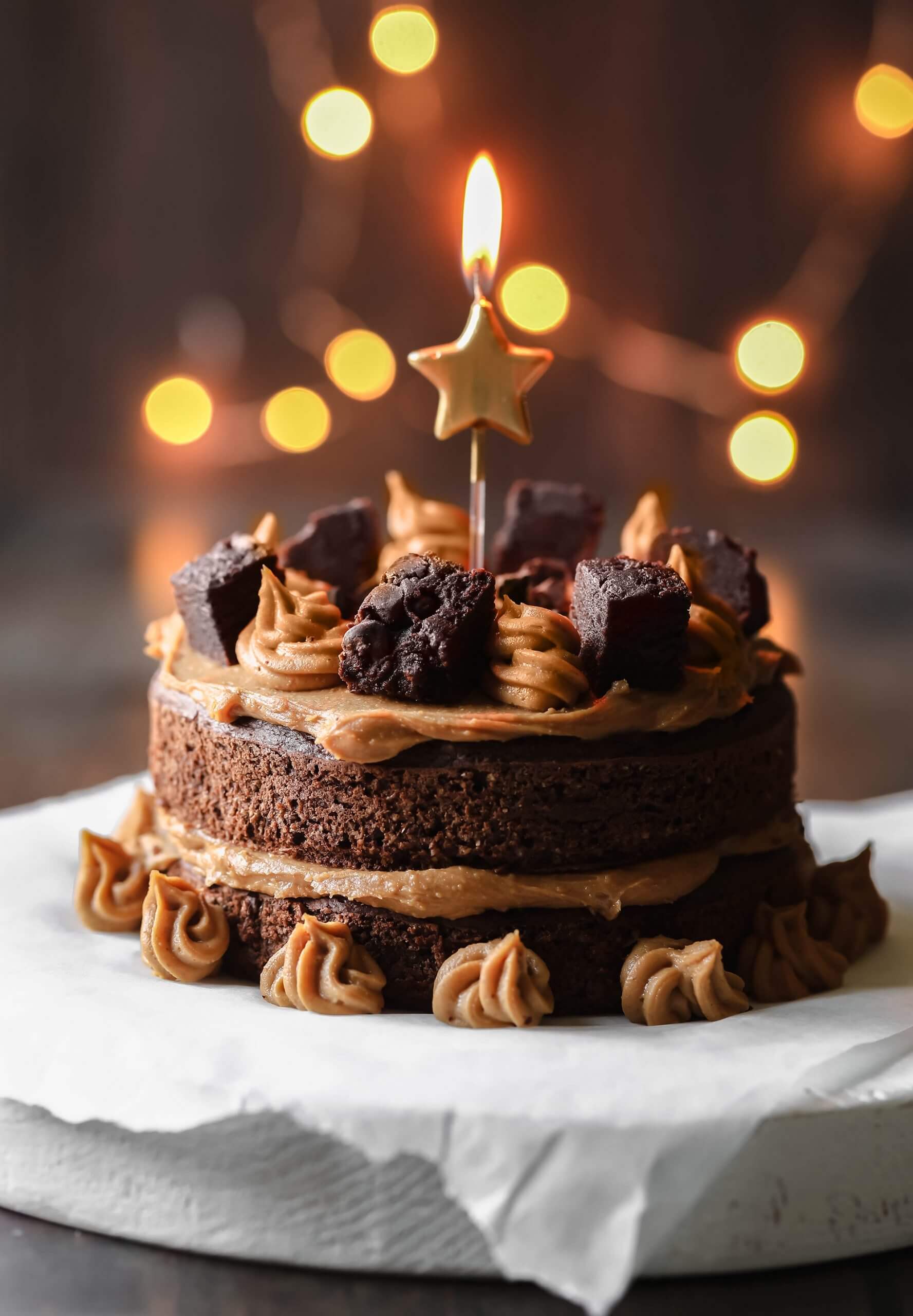 A lighter cake made with healthier ingredients – this healthier chocolate peanut butter cake is perfect if you're looking for a lighter celebration cake or if you're craving a slice of cake, but want something more nutritious to satisfy those cravings!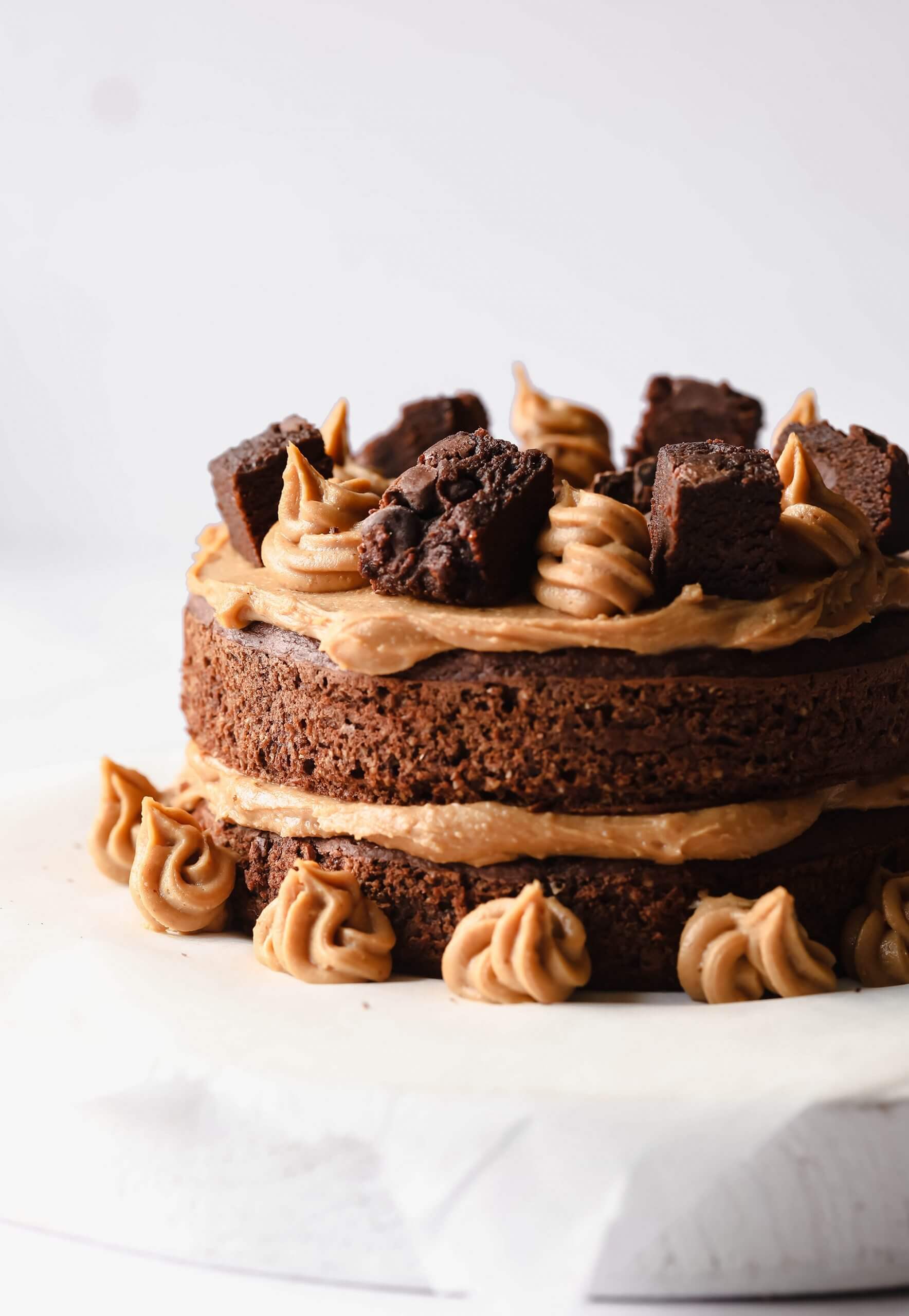 I created this cake to celebrate BULK's 15th birthday! I'm proud to say I've been a BULK ambassador since January this year and it's been such a pleasure being part of their team. There are many reasons I love working with BULK. As someone from an ethnic minority, it's amazing to work with such a huge brand and feel so included as part of their massive team of ambassadors. It's also great to know that I work with a brand that's taking steps to help the planet and minimise their use of plastic.
The quality of their products is always outstanding and they have a team of in house nutritionist who come up with the most effective formulas. Their massive range of products is so handy for someone like me who loves creating healthier, more nutritious recipes. They don't only sell protein powders, but everything from oats, superfoods, gluten-free flours, nuts and nut butters. They also make it so easy to eat a more plant-based diet with their massive range of vegan ingredients. These include protein powders, snacks, nutritional yeast and even supplements! I put in an order at the end of each month to stock up on all my healthy baking essentials.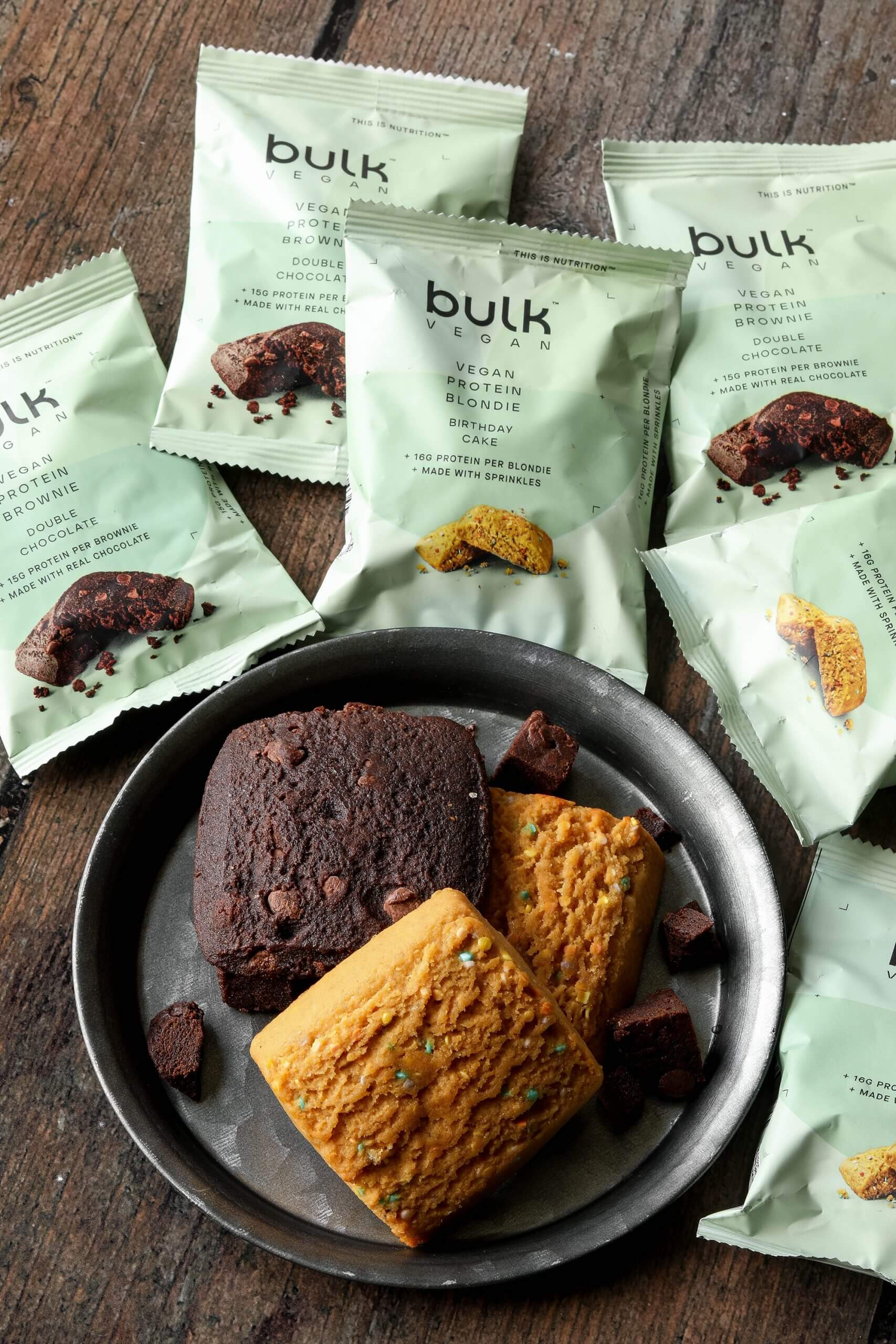 This recipe makes a mini 4inch double tier cake. If you're anything like me, you don't always want to bake a big two tier cake, especially when you're trying to eat healthy and reduce your sweet treat consumption. Although as the name of this recipe suggests, this healthier chocolate peanut butter cake is made with more nutritious ingredients making the overall cake better for you than your average shop bought birthday cake! The cake is made up of great ingredients like oats, oat milk, vegan protein powder, cacao, flaxseed and yoghurt instead of things like white flour, sugar and oil.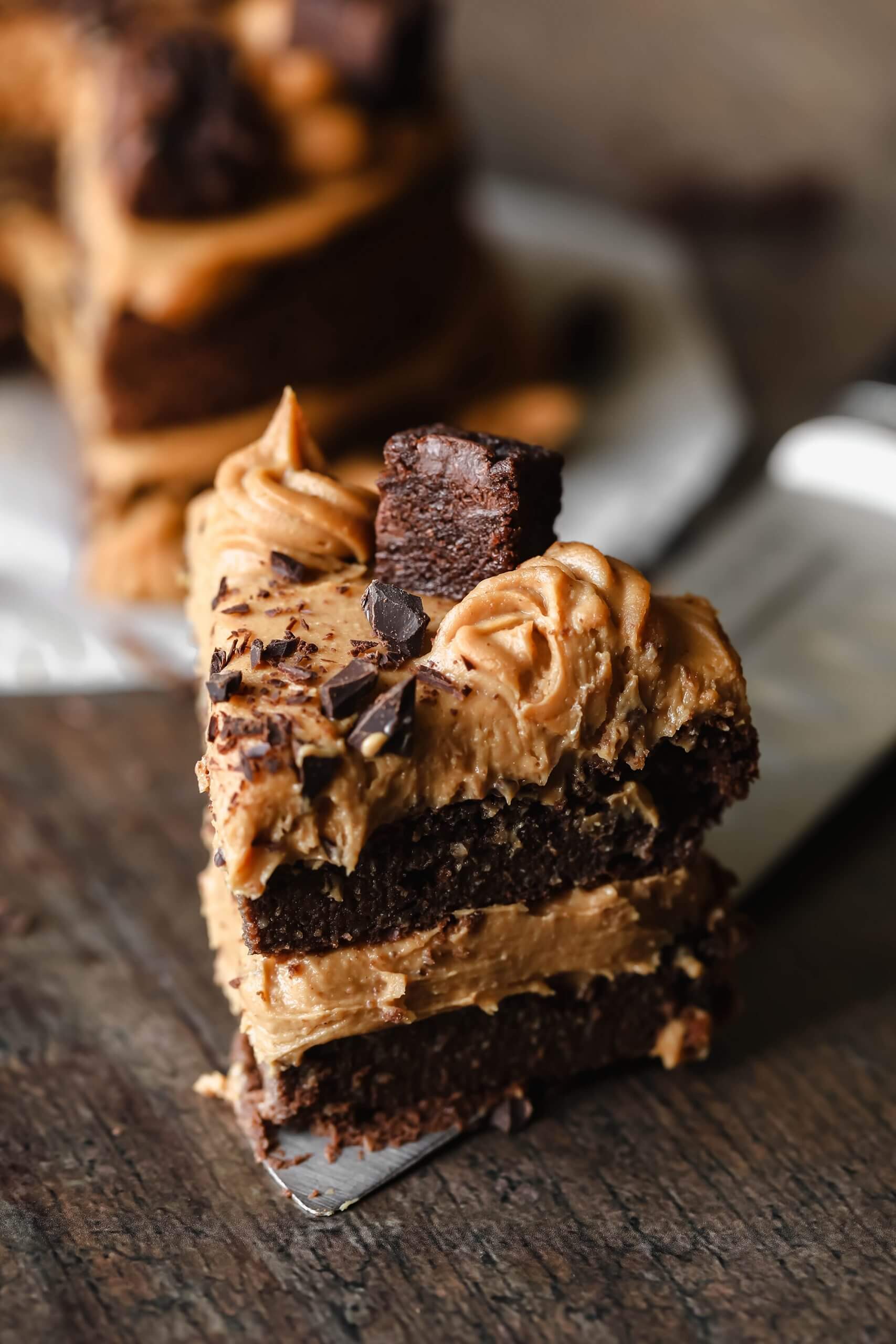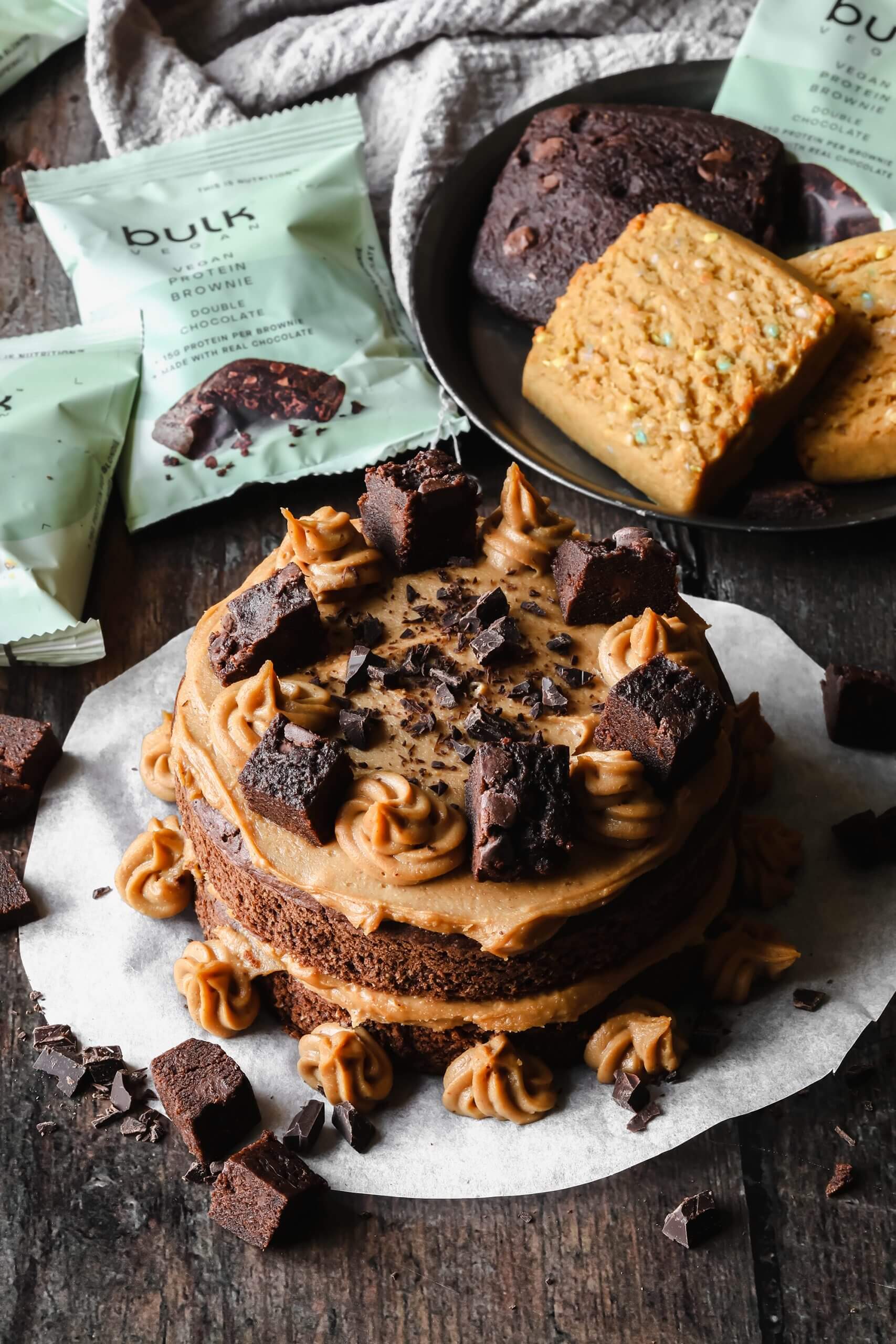 The frosting is made up of 3 simple ingredients – peanut flour, dairy-free yoghurt and a little bit of maple syrup to sweeten (it is still a cake after all!). You can always double the recipe to make a bigger cake, or even half it if you want to make a single serving or if you're just baking it for you and your partner.
BULK are running birthday special promotions over the next few days (26th-30th Sep), so make sure you check out their website to take advantage of their amazing discounts!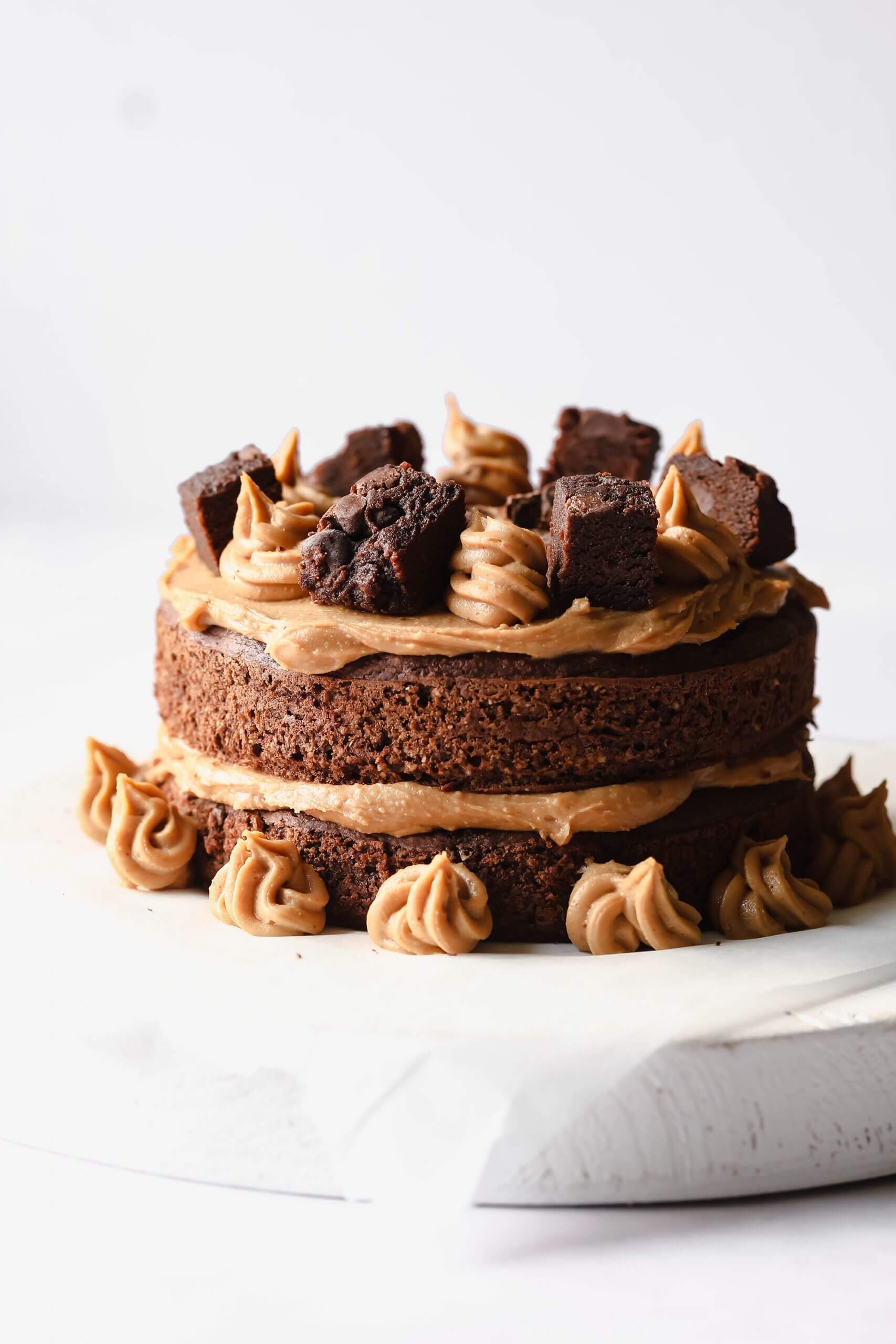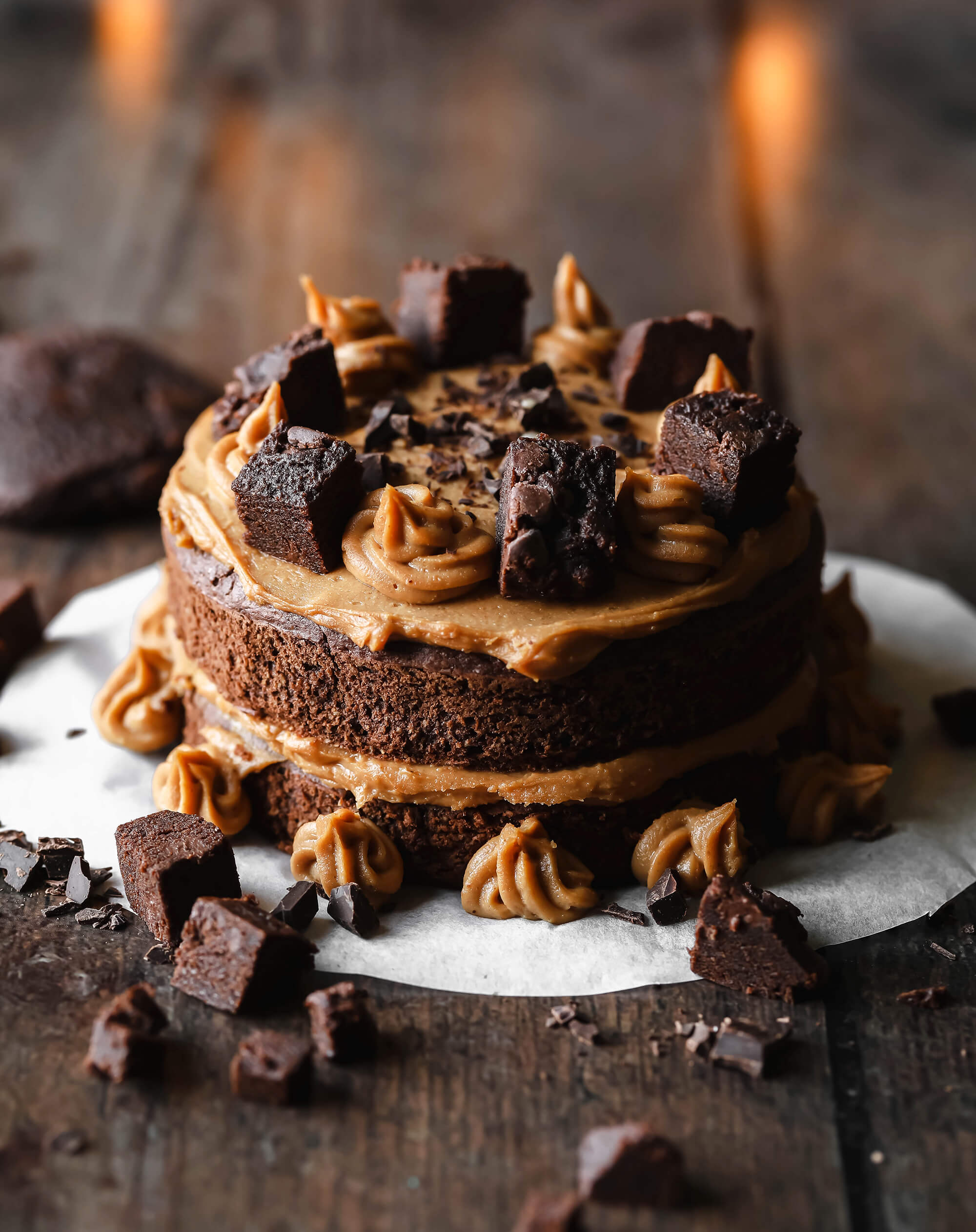 Healthier Chocolate Peanut Butter Cake
Serves – 4
Ingredients
For the cake
60g BULK ultra fine oats
4 tbsp BULK chocolate peanut butter vegan protein
2 tbsp BULK cacao
½ tbsp baking power
4 tbsp plant yoghurt (I used vegan Greek style plain yoghurt)
120ml BULK oat milk
1 tbsp BULK flaxseed powder + 3 tbsp water
2 tbsp maple syrup
For the frosting
70g BULK peanut flour
75g plant yoghurt (I used vegan Greek style plain yoghurt)
2 tbsp maple syrup
Method
Preheat your oven to 180C/160C fan.
Add the flaxseed powder to a small bowl along with 3 tbsp of water and leave to set for 10 minutes.
Mix the oats, protein powder, cacao and baking powder in a large bowl, then fold in the yoghurt, maple syrup, flax egg and milk.
Divide the mixture between 2 10cm springform cake pans. Bake for 20-25 minutes. Leave to cool completely before frosting.
To make the frosting – mix the peanut flour, yoghurt and maple syrup until you have a smooth frosting consistency.
Spread a layer of the frosting on one of the cakes, then sandwich the second layer on top.
Spread another layer on top, then decorate. I topped mine with chopped dark chocolate and a chopped up BULK protein vegan brownie.
Enjoy!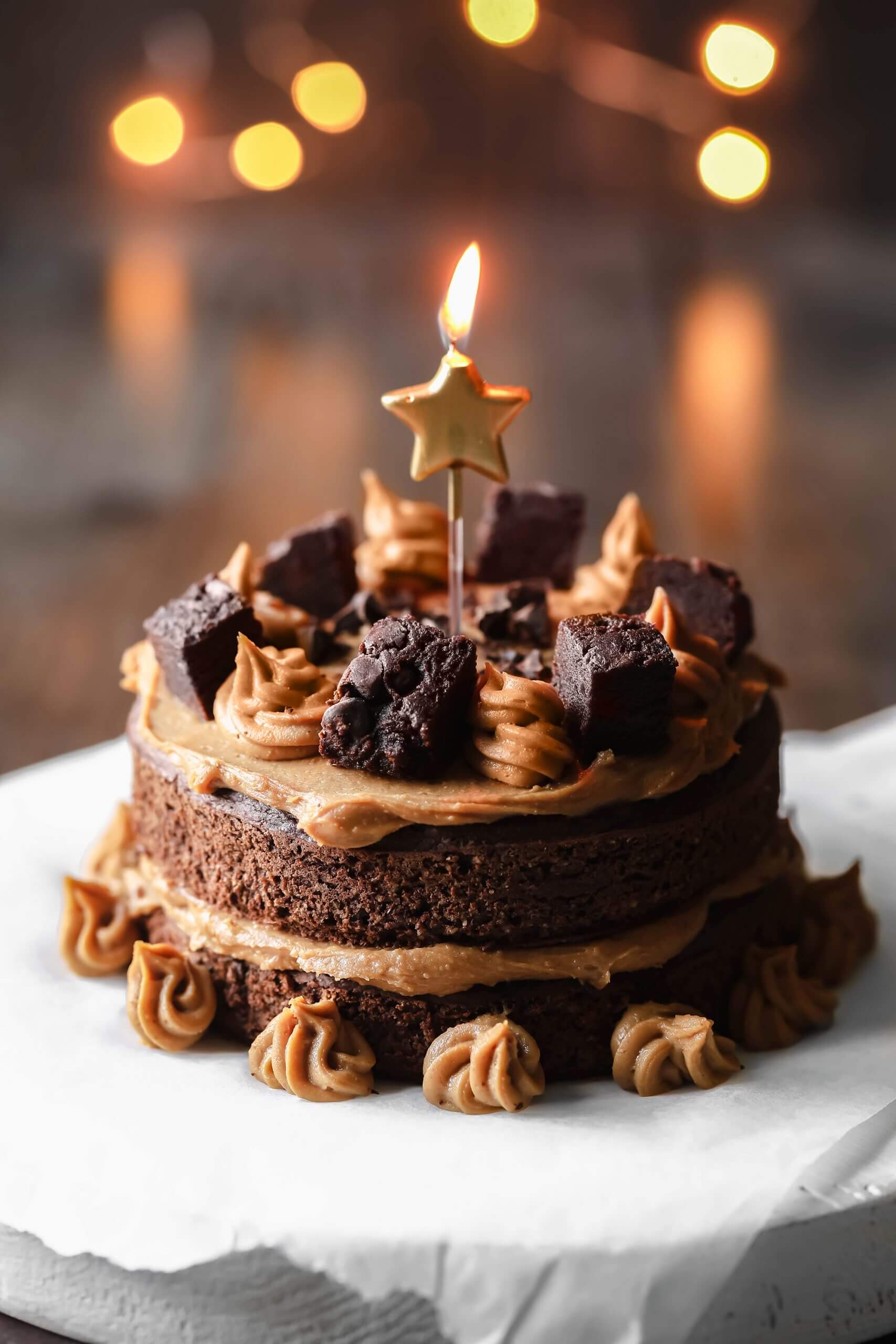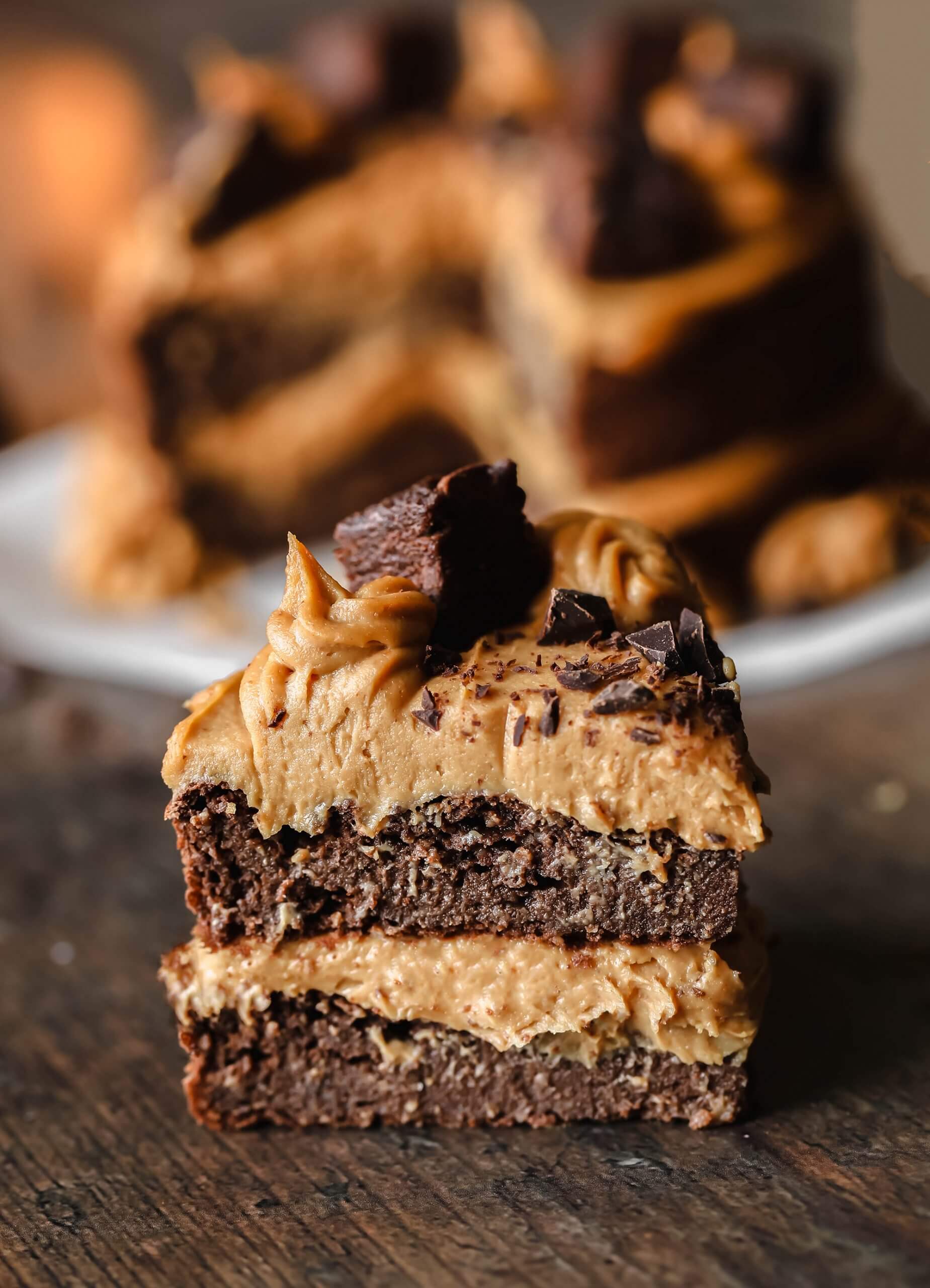 Share This Post