Golden Smoothie & Chia Pudding Parfait
If you've seen my golden turmeric milk post, you'll know how much I love turmeric and everything it has to offer. It's an ingredient I try to incorporate in my daily diet as a natural anti-inflammatory agent to help keep my eczema, IBS and inflammation at bay.
So many of you loved the golden turmeric milk so much that I thought it would be appropriate for me to show you another easy way to incorporate this amazing ingredient into your diet.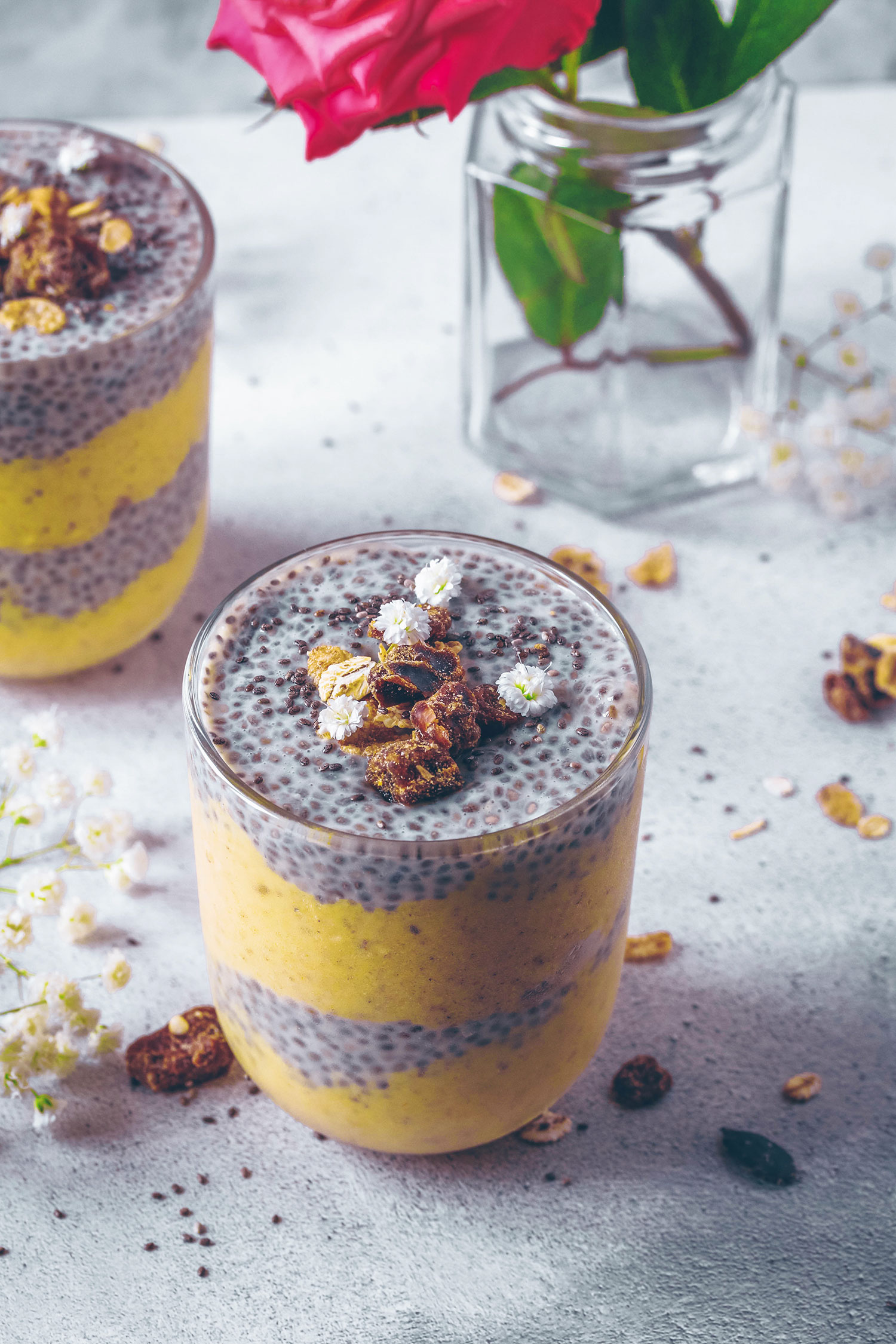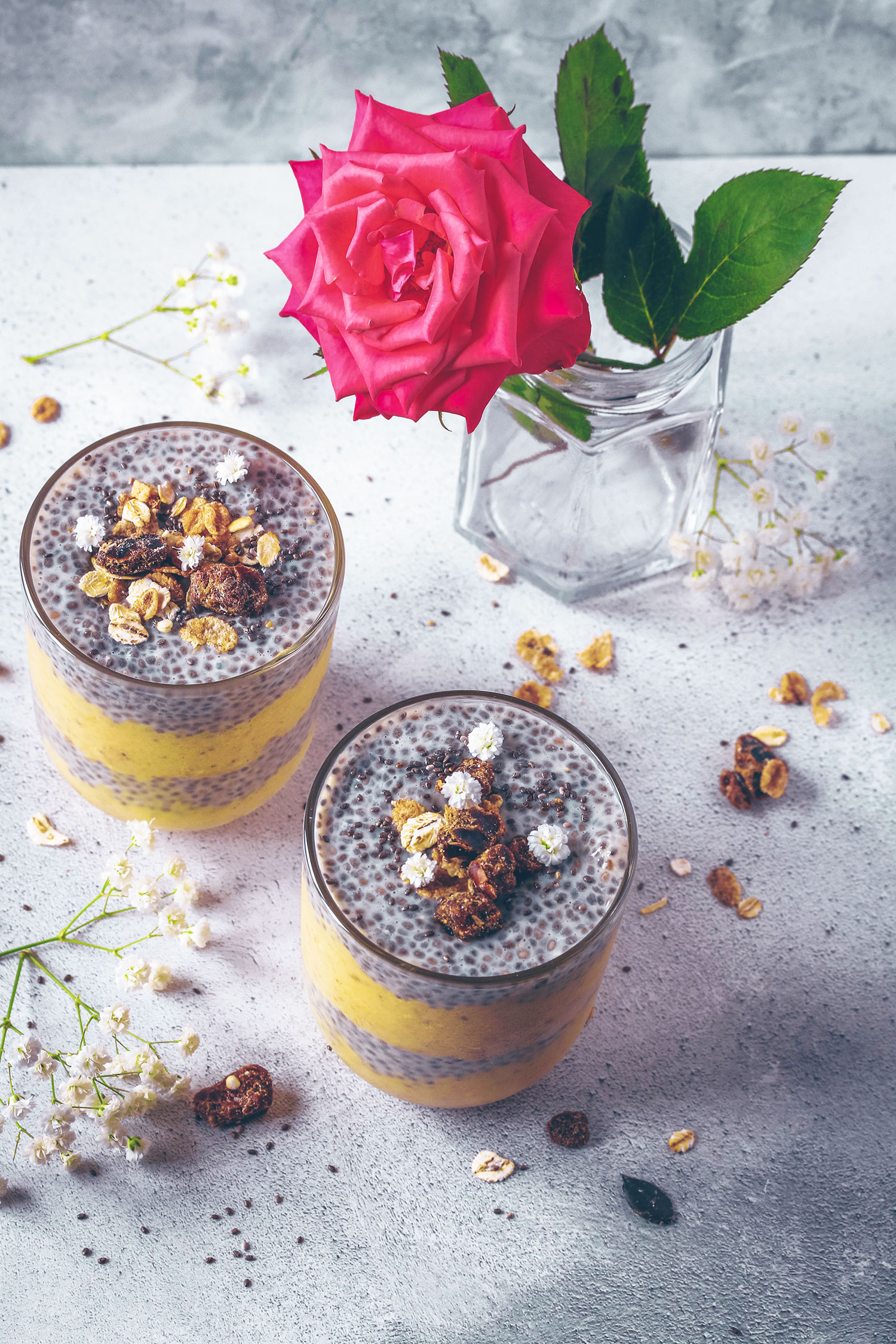 Another thing that I love just as much as turmeric is pre-prepared breakfasts. That's meals that you prepare the night before to take the stress out of breakfast time the following morning. I'm one of those people who cannot start my day without a good breakfast, and if I skip it, I find myself eating way too much later on in the day. If I don't have a decent breakfast, I end up craving and wanting to eat anything and everything that's loaded with sugar and fat! And usually these cravings kick in after dinner when I'm supposed to be thinking about bed time, but instead I'm thinking about cakes and cookies!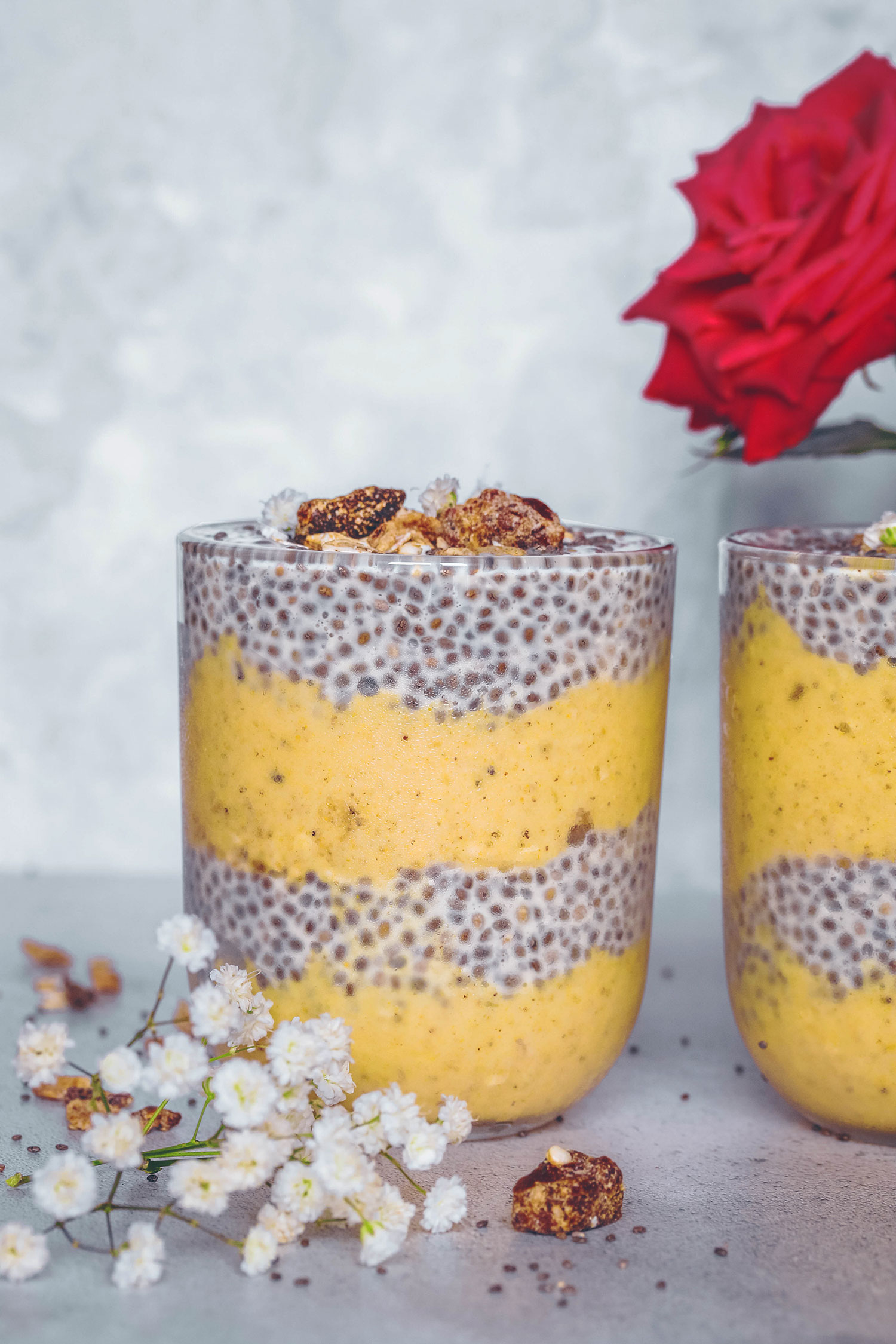 I used East End Foods turmeric powder as it's the best turmeric powder I've used to date. They clean their spices using the latest technology and methods available to create a spice with a unique purity, fresh aroma and flavours.
Both elements of this breakfast, the golden smoothie and the chia pudding, can be prepared the night before. I love combining chia pudding with a thick smoothie to add more flavours, colours and textures to my breakfast.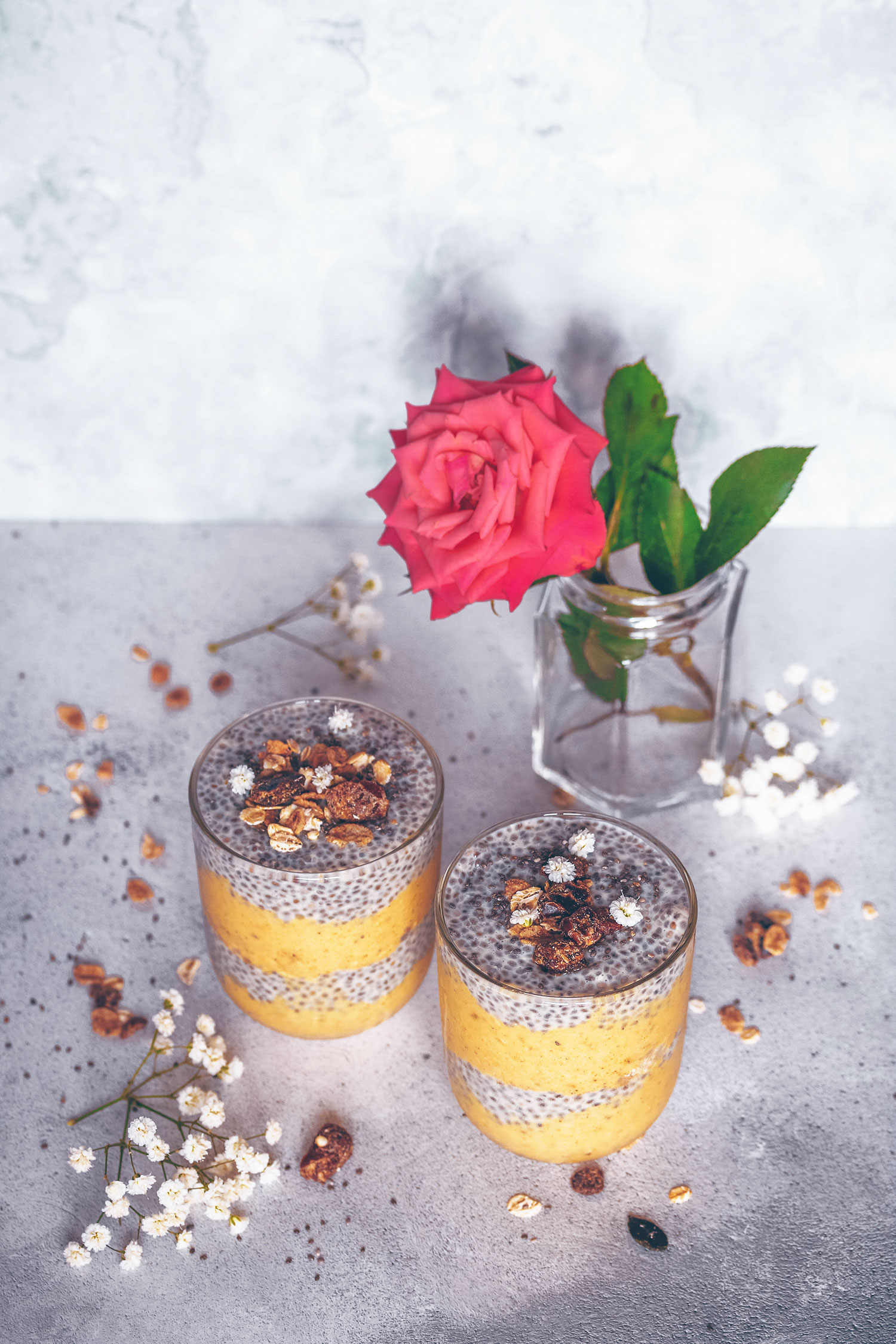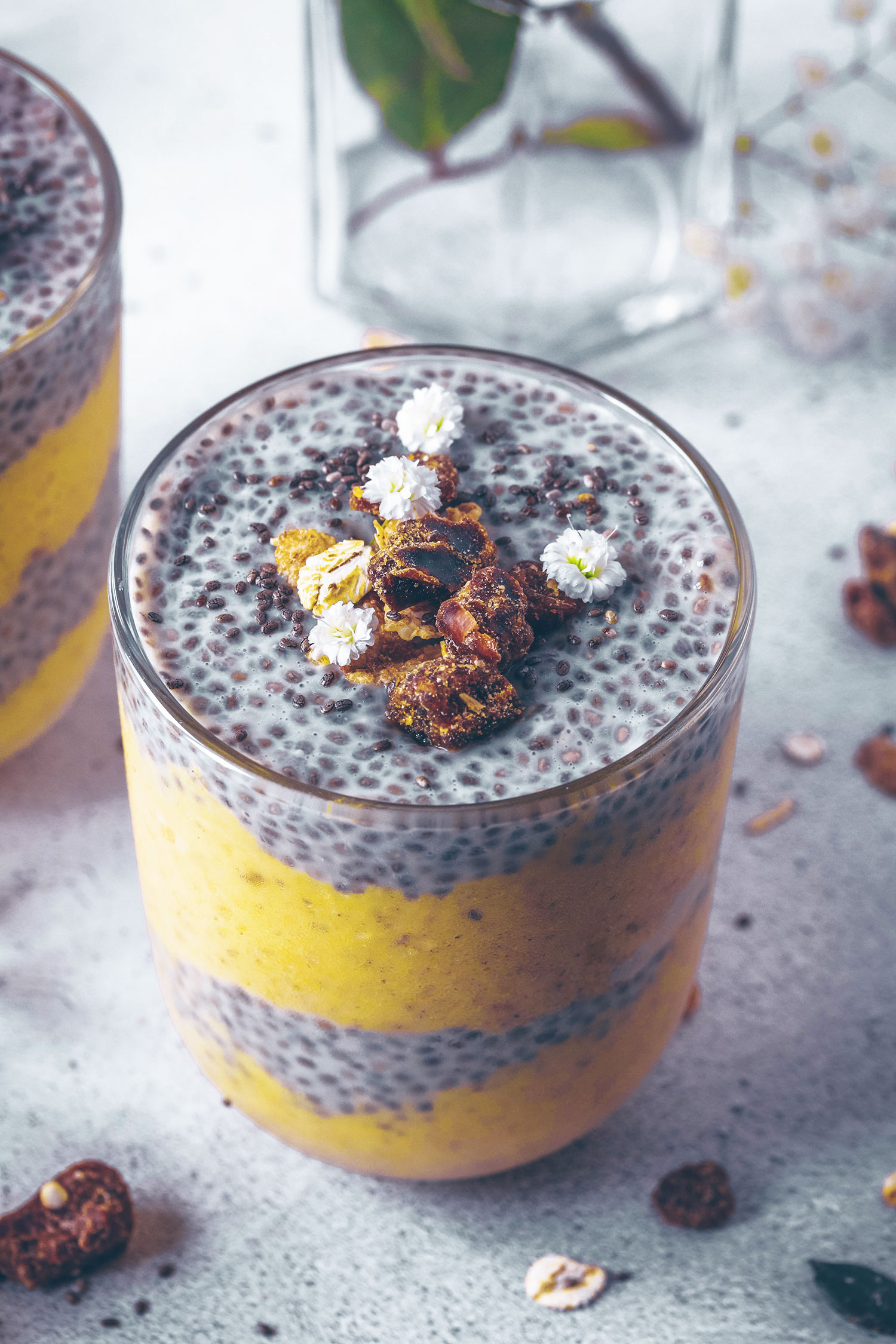 Some people don't like the texture of chia pudding and find it a bit off-putting. If that's the case with you, you can simply blend all the ingredients in this recipe together to create a thicker smoothie rather than a parfait. I like parfaits because they look so tempting. They do say you eat with your eyes first, don't they?
Delicious, healthy and convenient. Everything I need in a breakfast sorted! You can always add a scoop of your favourite protein powder into the smoothie to make it a more well rounded meal.
So what are you waiting for, go and make it NOW! 😉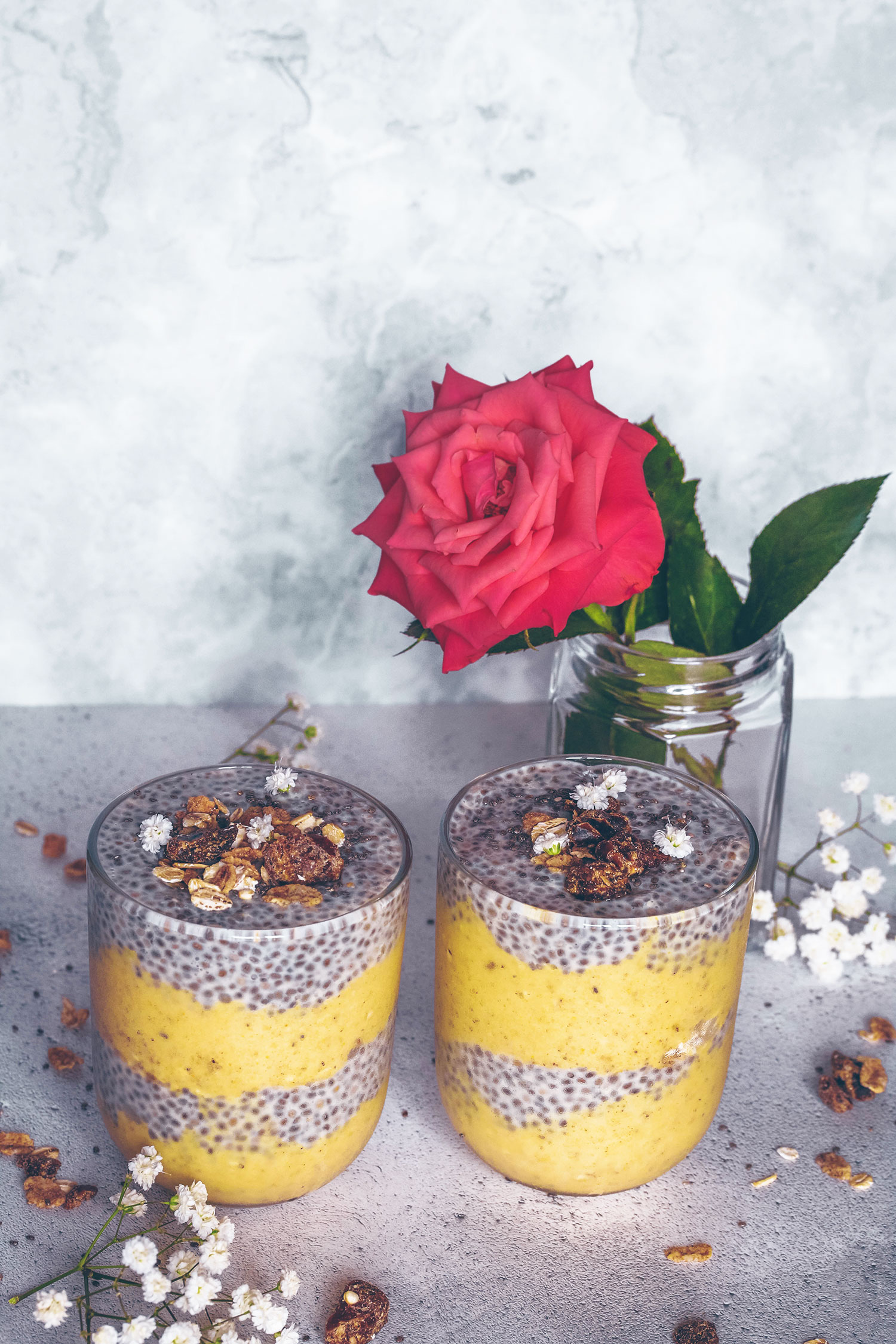 ---
Golden Smoothie & Chia Pudding Parfait
Serves: 2
For the golden smoothie
2 frozen bananas
1 cup (135g) frozen mango chunks
1/2 cup (120ml) milk of choice – add more for a thinner consistency
1 tsp East End Foods turmeric
1 tsp East End Foods cinnamon
1/2 tsp East End Foods ginger powder
Pinch of black pepper
Optional – protein powder
For the chia pudding
3 tbsp chia seeds
1 cup (235ml) milk of choice
Sweetener to taste – I didn't use any as the smoothie is already sweet
Method
Blend all the smoothie ingredients together until smooth. Pour into an air tight container and store it in the fridge overnight.
Mix the chia seeds and milk in another container and store in the fridge overnight.
Layer the smoothie and chia pudding in a glass or a jar, or simply mix the two together in the same container.
Enjoy!
---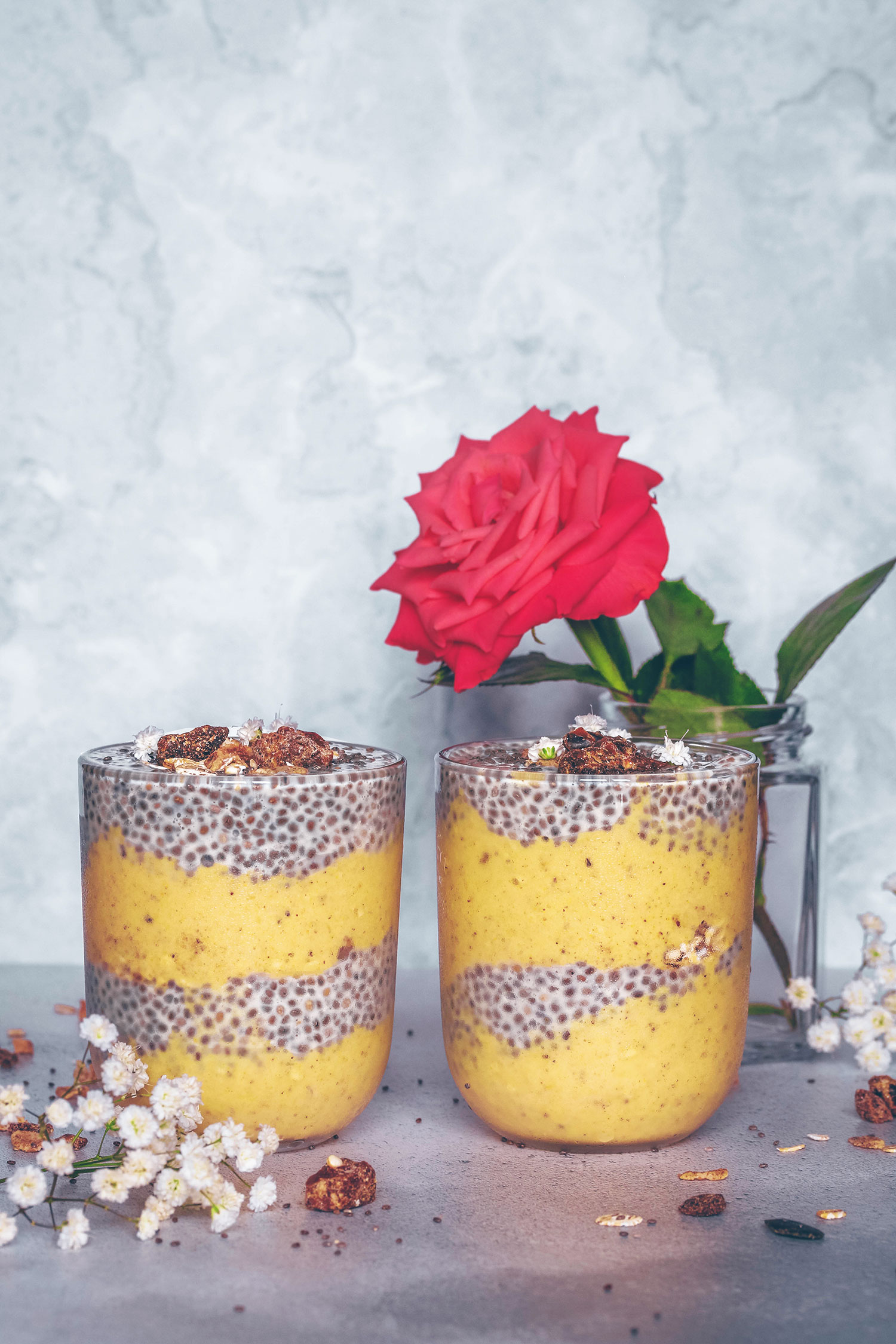 Thanks to East End Foods for sponsoring this post. Commissioned posts is how I'm able to continue working on the blog and creating recipes and recipe videos for you. As always, all opinions are my own.