Gluten Free Vegan English Pancake Recipe
Pancake day, or Shrove Tuesday, is the day that precedes Ash Wednesday which marks the beginning of Lent. I remember when I first moved to the UK and started college, one of the girls in my maths class asked me what I was giving up for Lent. I had absolutely no idea what she was talking about! "Chocolate" she said, "I'm giving up chocolate for 40 days!".
I haven't heard anyone mention giving up anything for Lent since! Pancake day, however; I hear plenty about every single year! It's become an excuse for us to celebrate and enjoy the awesomeness of the humble pancake! What used to be the thing to do to use up ones eggs, milk and sugar before a period of fasting has now been taken up by consumerism. We now go out of our way TO BUY ingredients for pancake day! It's funny how things change!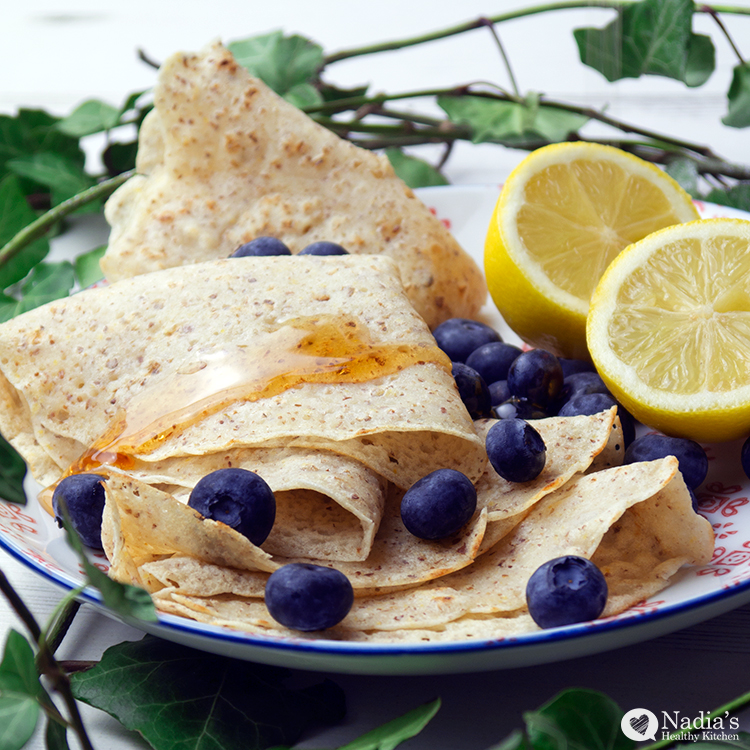 If you're thinking of making pancakes but wish to leave out animal products, try this gluten free vegan English pancake recipe instead. Using gluten-free flour, flax egg instead of a regular egg and unsweetened almond milk.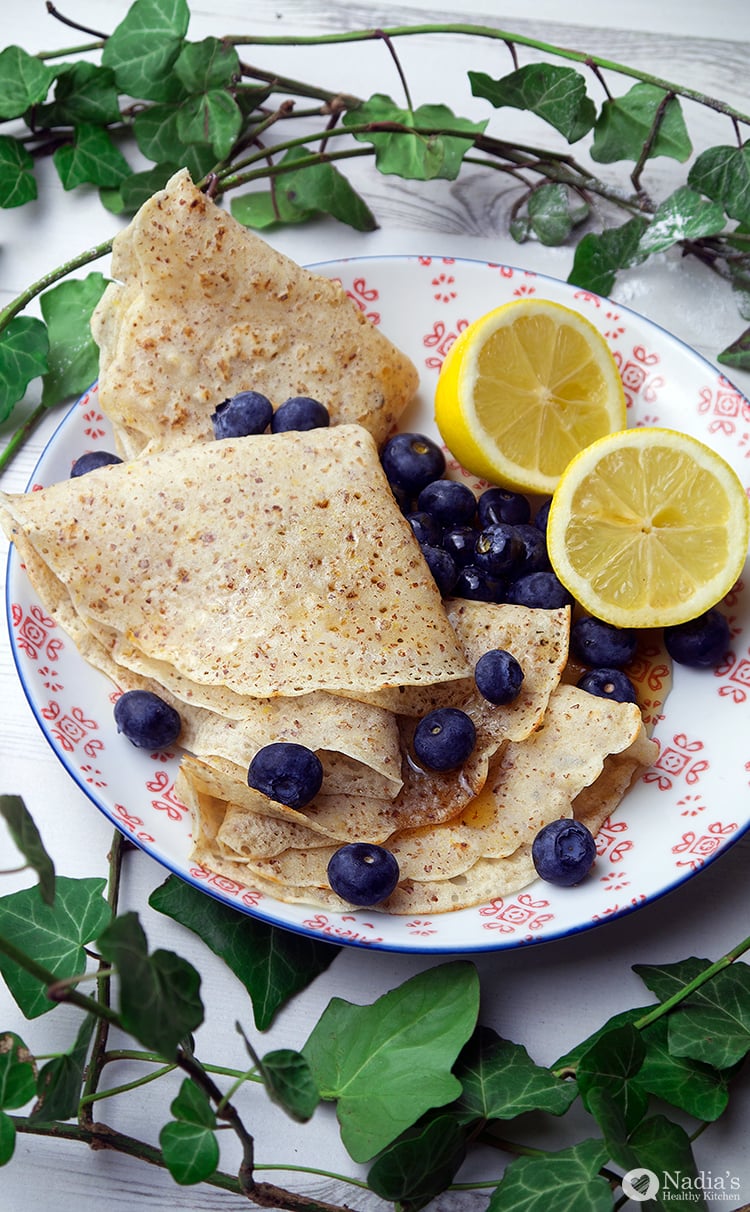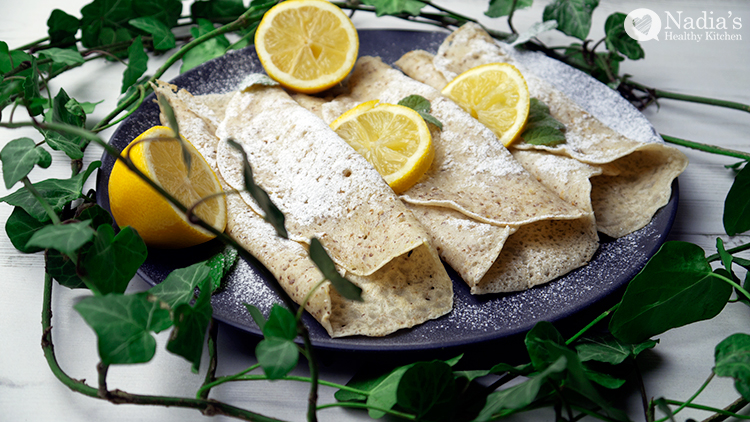 Gluten Free Vegan English Pancake Recipe
2016-02-07 06:23:21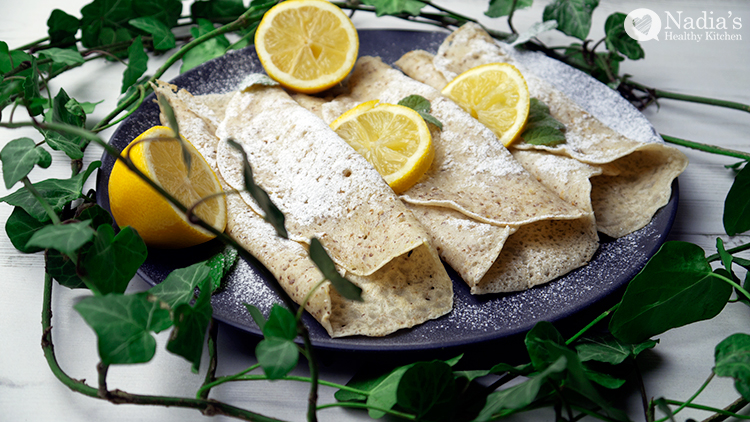 Instructions
Prepare the flax egg by mixing a tbsp milled flaxseed with 2.5 tbsp hot water in a small bowl. Leave it to set for a few minutes or until the mixture becomes thick, like a paste.
In a large bowl, mix together the flour, baking powder, stevia and salt. Give everything a quick mix.
Stir in the milk, oil and flaxseed egg.
Mix everything well. You should end up with a thin, pancake batter.
Heat some coconut oil in a frying pan on a medium/high heat.
Pour in about 1/2 cup of the batter for each pancakes. Cook for a a couple of minutes, until you can see bubbles forming on top, flip and cook for a further minute on the other side.
Serve warm with fresh lemon juice and stevia, maple syrup or anything else you prefer.
Enjoy!
Notes
Nutritional information (estimated per pancake)
Calories: 162 kcals
Protein: 2.1 g
Fat: 5.5 g
Carbs: 26.2 g
Fibre: 1.6 g
Nadia's Healthy Kitchen https://nadiashealthykitchen.com/