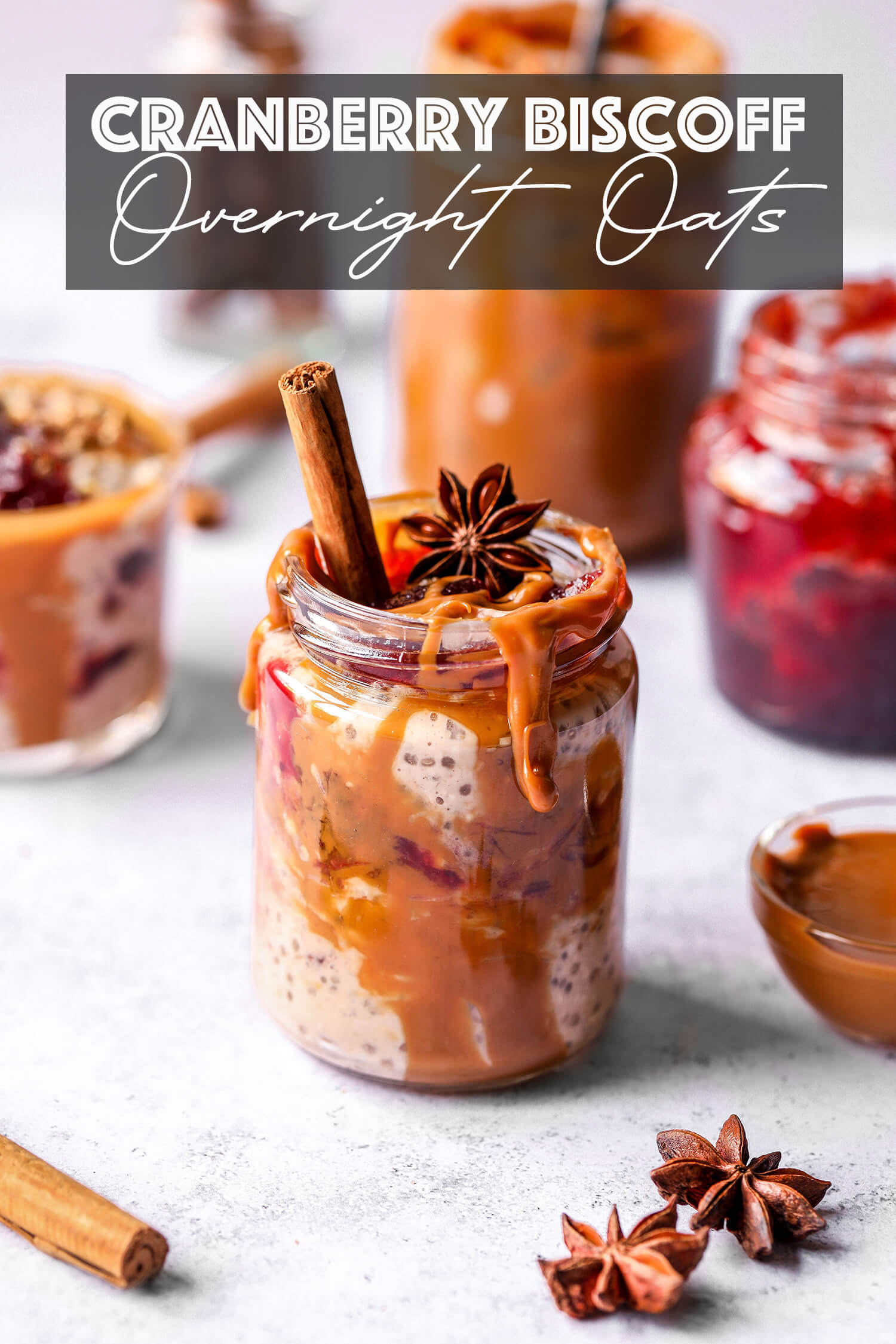 *This post is sponsored by Friends of Glass*
This cranberry Biscoff overnight oats recipe is the perfect quick, easy and delicious breakfast to enjoy post Christmas Day!
Christmas is always a hectic time of year for everyone, and we all deserve a good break post the madness of the big day. Cooking and food preparation of any kind is the last thing I want to think of in the days leading up to New Year's day. I stick to quick and easy, throw-together kind of meals, usually using leftovers, which is great for 2 reasons a) you don't need to do as much cooking and prep and b) you minimise food waste!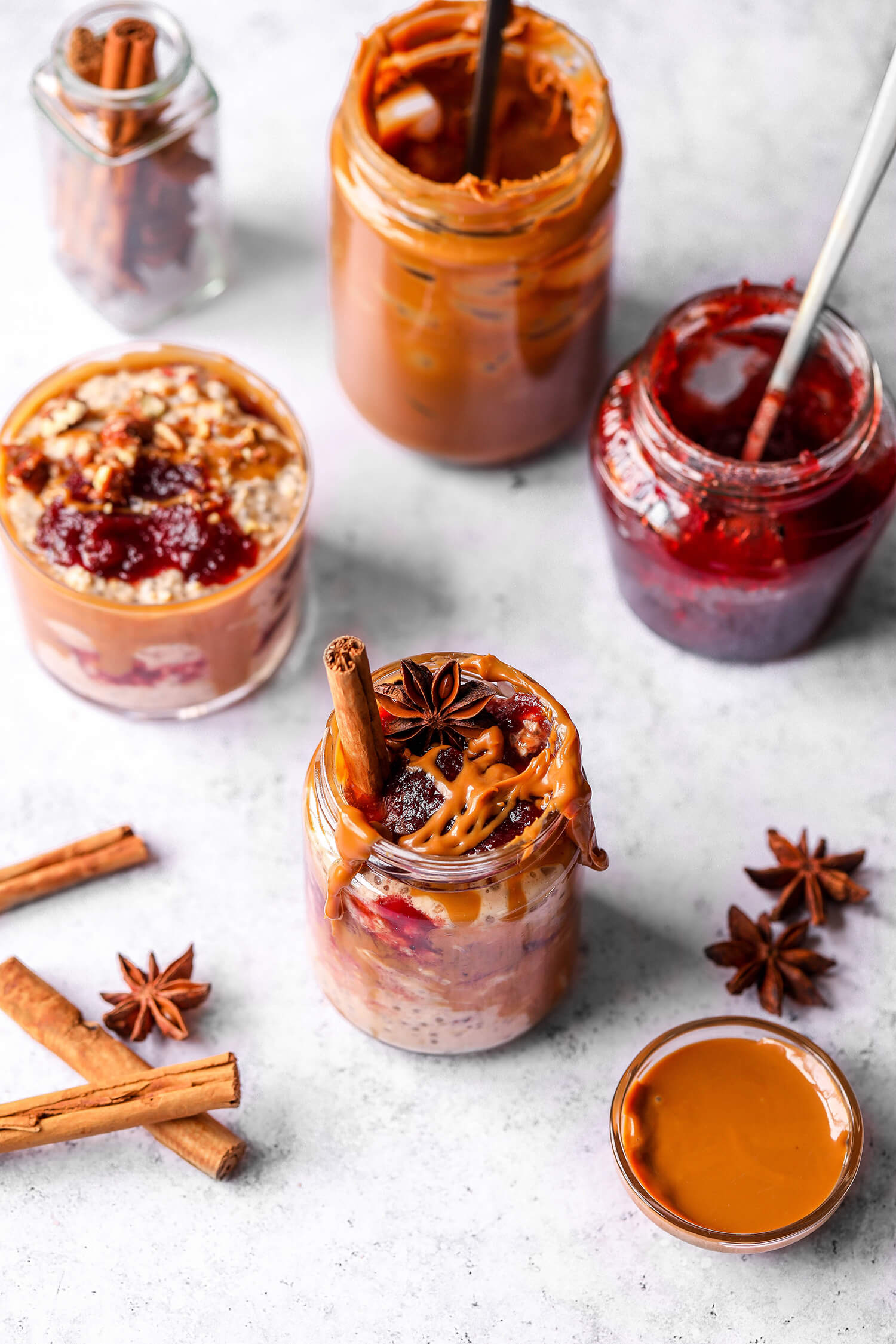 Food is always in excess around the holidays and so much of it ends up going to waste, usually because we don't know what to do with leftovers. With a little bit of creativity, there are so many amazing ways you can use festive food ingredients. Batch cooking and storing in glass containers in the fridge/freezer is the best way to combat food waste.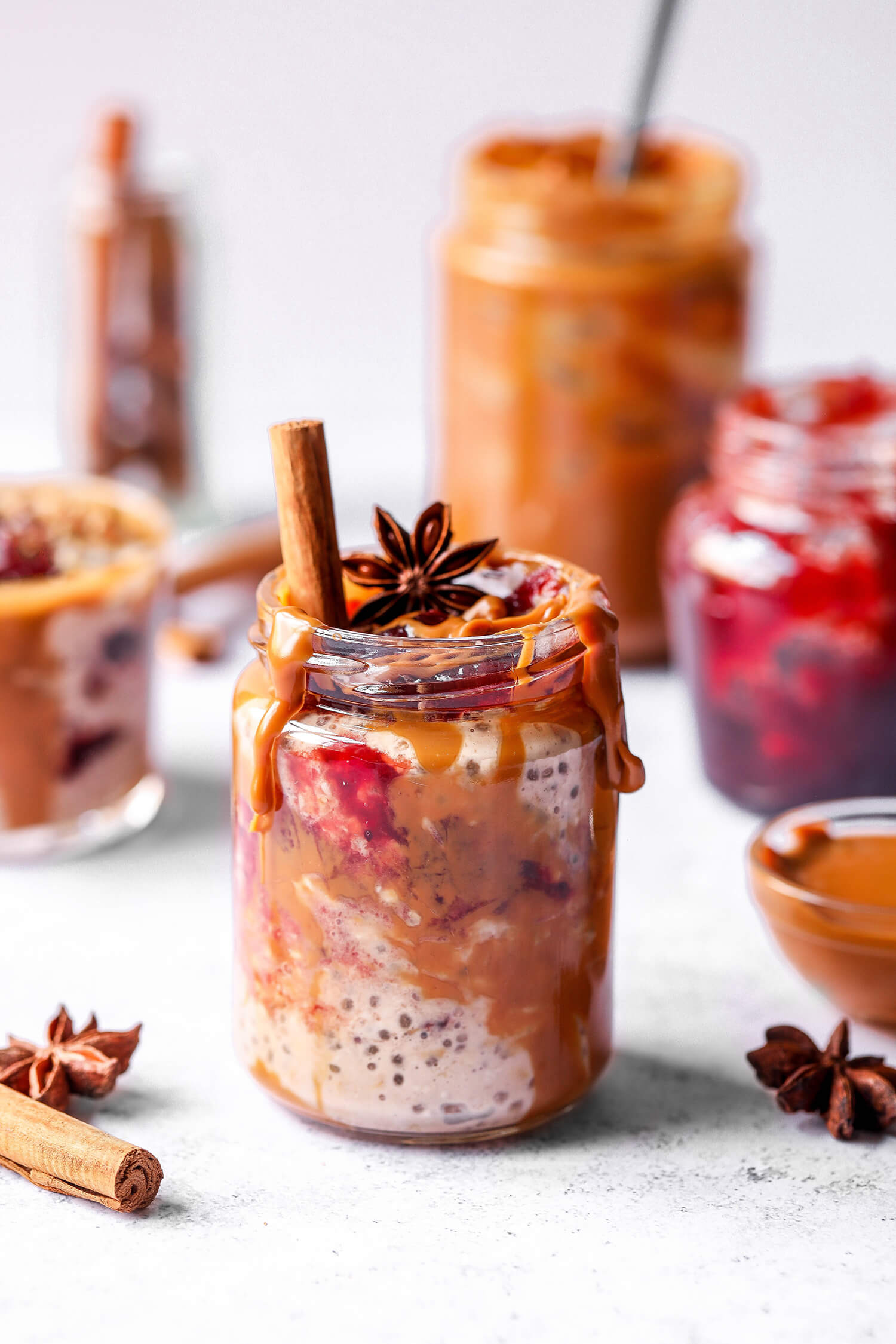 I LOVE using glass containers to store food. I don't feel comfortable using plastic wrapping and Tupperware to store away my cooking. So much of the food you buy now in supermarkets already comes wrapped in plastic (even a lot of fresh fruit and veg!), so I don't like the idea of leaving my food to rest covered in even more plastic!
Glass is so much better for our health and the environment. Glass is the only packaging material available that is 100% inert and 100% recyclable. Unlike other packaging that may leach chemicals and change the way your food tastes; glass preserves and protects your food without adding anything. Not only that, glass is made from all natural materials and is infinitely recyclable without a loss in quality or purity.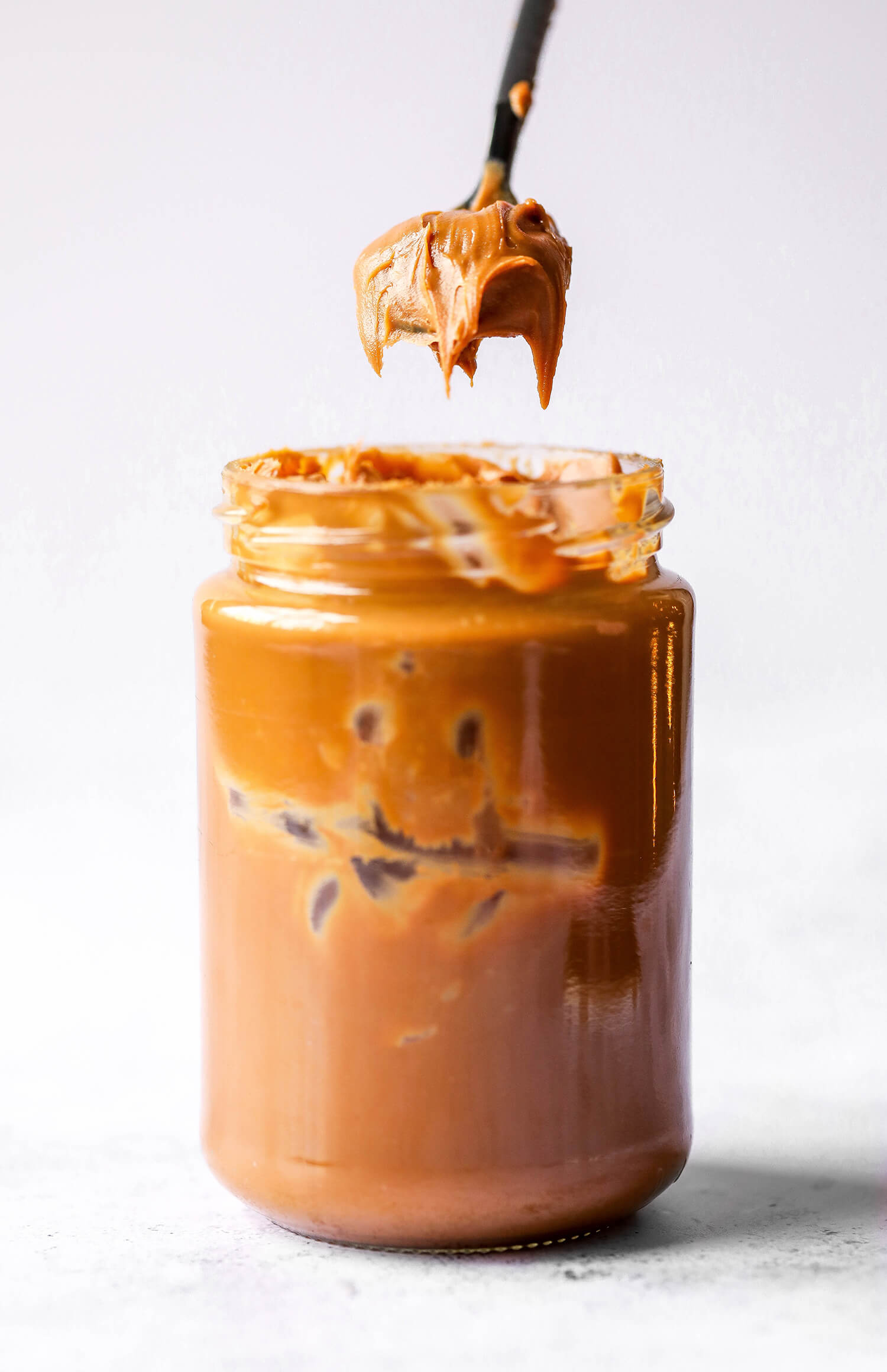 I've teamed up with Friends of Glass – a community which supports everything about glass packaging and advocates a lifestyle which includes glass for three main reasons: health, taste and sustainability.
Here are some more interesting glass facts:
It takes only around 30 days for a glass bottle or jar to be recycled and be back on the store shelf.
Every tonne of glass that is recycled saves 580kg of CO2 emissions.
Glass bottles and jars are 100% and endlessly recyclable without a loss in quality.
Recycling a single glass bottle can save 36.9 W/H of electricity which is enough to charge your phone over twenty times.
1.2 tonnes of raw materials are saved by recycling 1 tonne of glass in the manufacturing process.
Glass is inert which means that it doesn't alter or spoil the taste of what it contains.
It's not necessary to wash out bottles and jars before recycling them. The glass will be cleaned and sterilised during the recycling process.
Put the lids back on when you recycle bottles and jars as these will also get recycled.
Bottles and jars can be made from up to 90% recycled glass.
Using recycled glass to make new bottles and jars saves energy and reduces carbon emissions.
Glass packaging has a long shelf life as it is complete barrier, keeping what it contains perfectly preserved.
Glass is made out of three natural, abundant, non-toxic elements: sand, soda ash and limestone.
Glass containers are today around 40% lighter than before.
The glass industry is committed to achieving 90% recycling rate by 2030
Knowing these facts it's difficult for me to go back to using anything but glass for storing food! It's also encouraged me to buy more ingredients in glass/jars.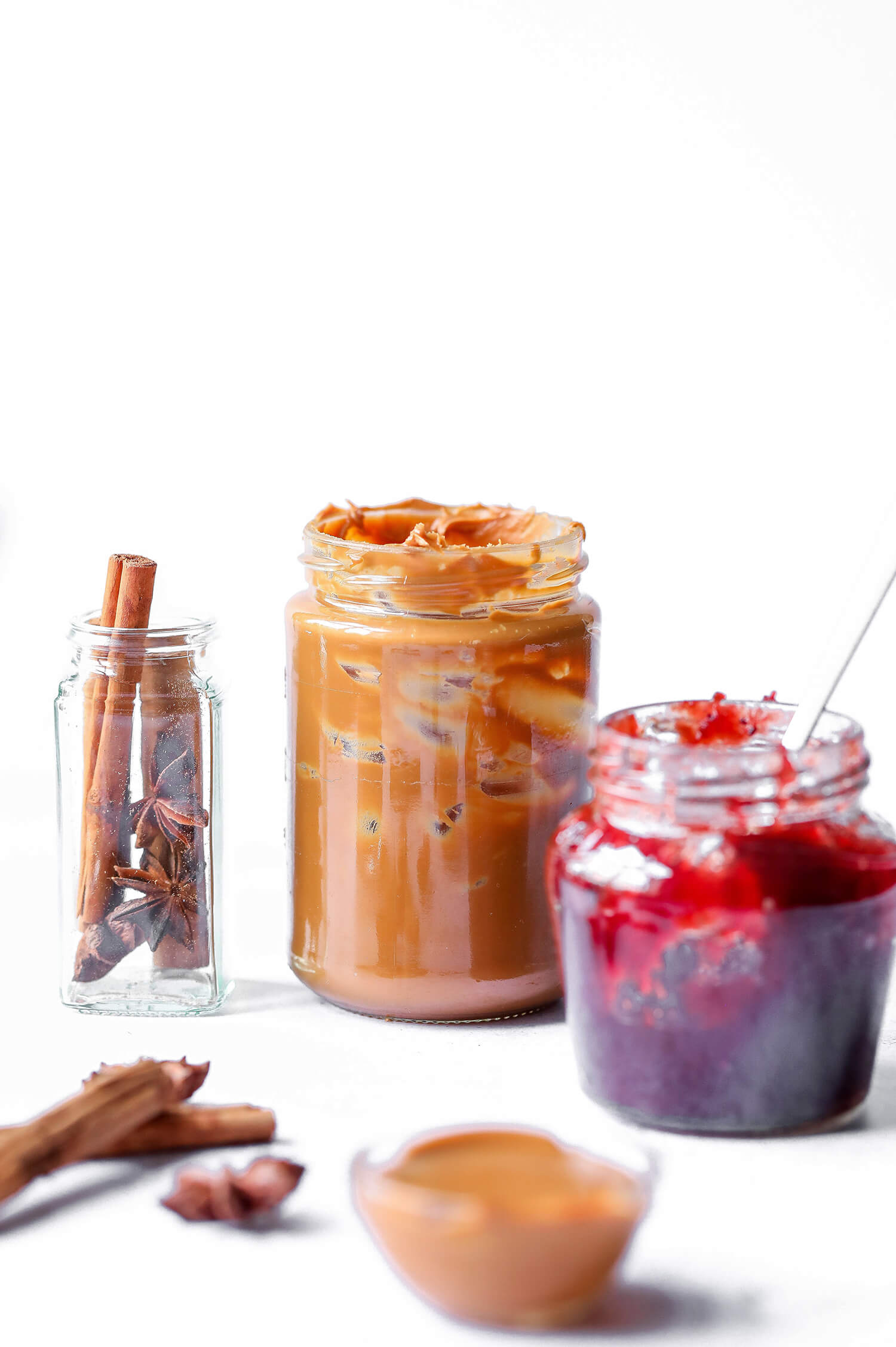 One of the ingredients I always have leftovers of is cranberry sauce. I buy a jar every year because I think a Christmas meal isn't complete without a dollop on the side of your plate next to the roast potatoes and veggies. One of my favourite ways to use leftover cranberry sauce is in porridge and overnight oats! It's an easy way to sweeten your oats and add a hint of tartness. That along with the cinnamon hints in the biscoff spread give it a lovely festive feel, making it the perfect flavour combination for this time of year!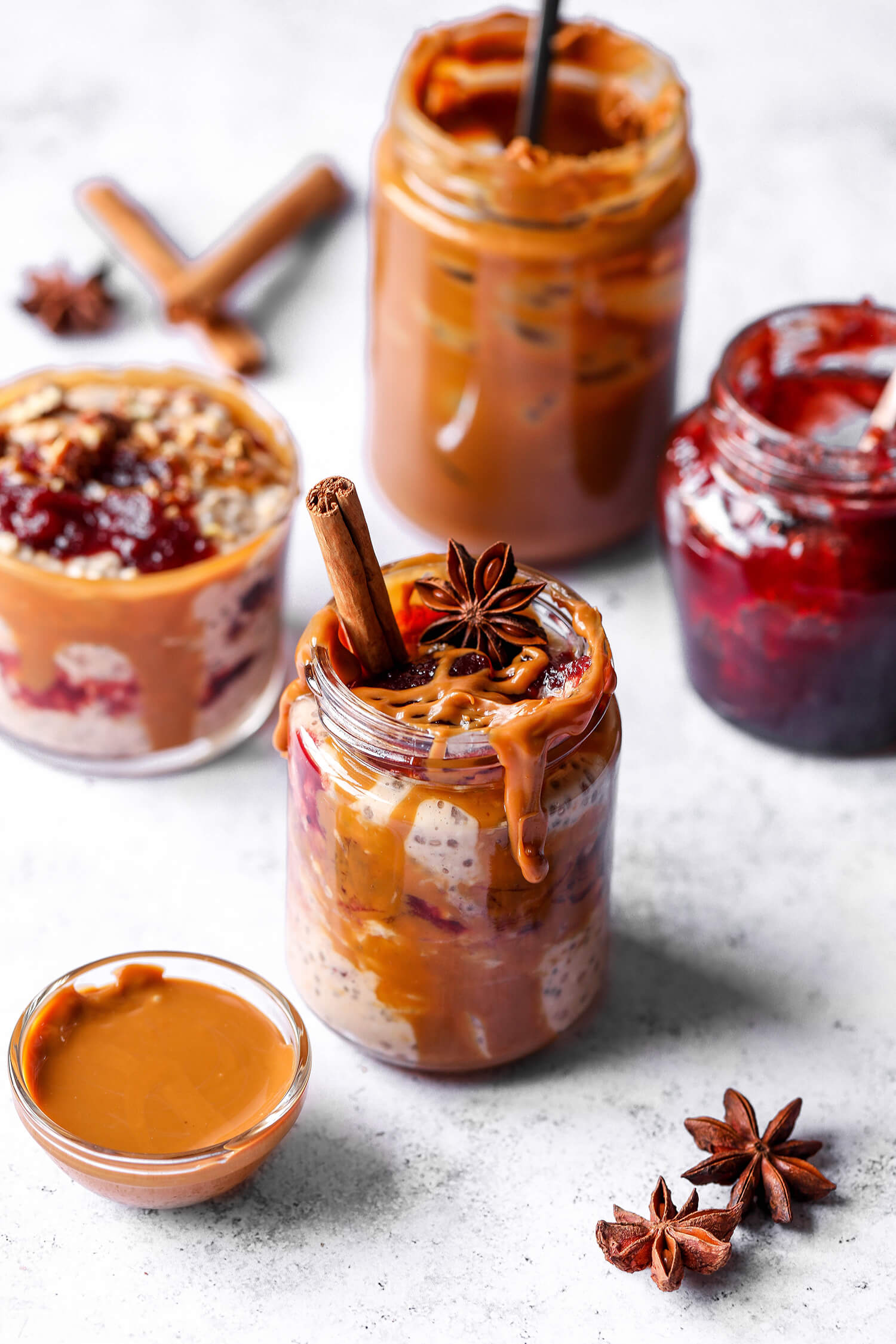 Cranberry Biscoff Overnight Oats
Serves – 2
Ingredients
70g (2/3 cup) rolled oats
1 tbsp chia seeds
1 tsp cinnamon
350ml (1 ½ cup) dairy-free milk alternative of choice
2 tbsp cranberry sauce
2 tbsp Biscoff spread, melted for a few seconds in the microwave (or you can use almond butter)
Method
Mix the oats, chia seeds, cinnamon and milk in a glass bowl. Refrigerate overnight.
In the morning, layer up the oats, cranberry sauce and Biscoff spread in 2 jars and enjoy!