Chocolate Stars Granola
* This post is sponsored by FREEE*
If you love cereal and are looking for a bit of a change, try this healthier chocolate stars granola that's vegan, gluten-free and so moreish!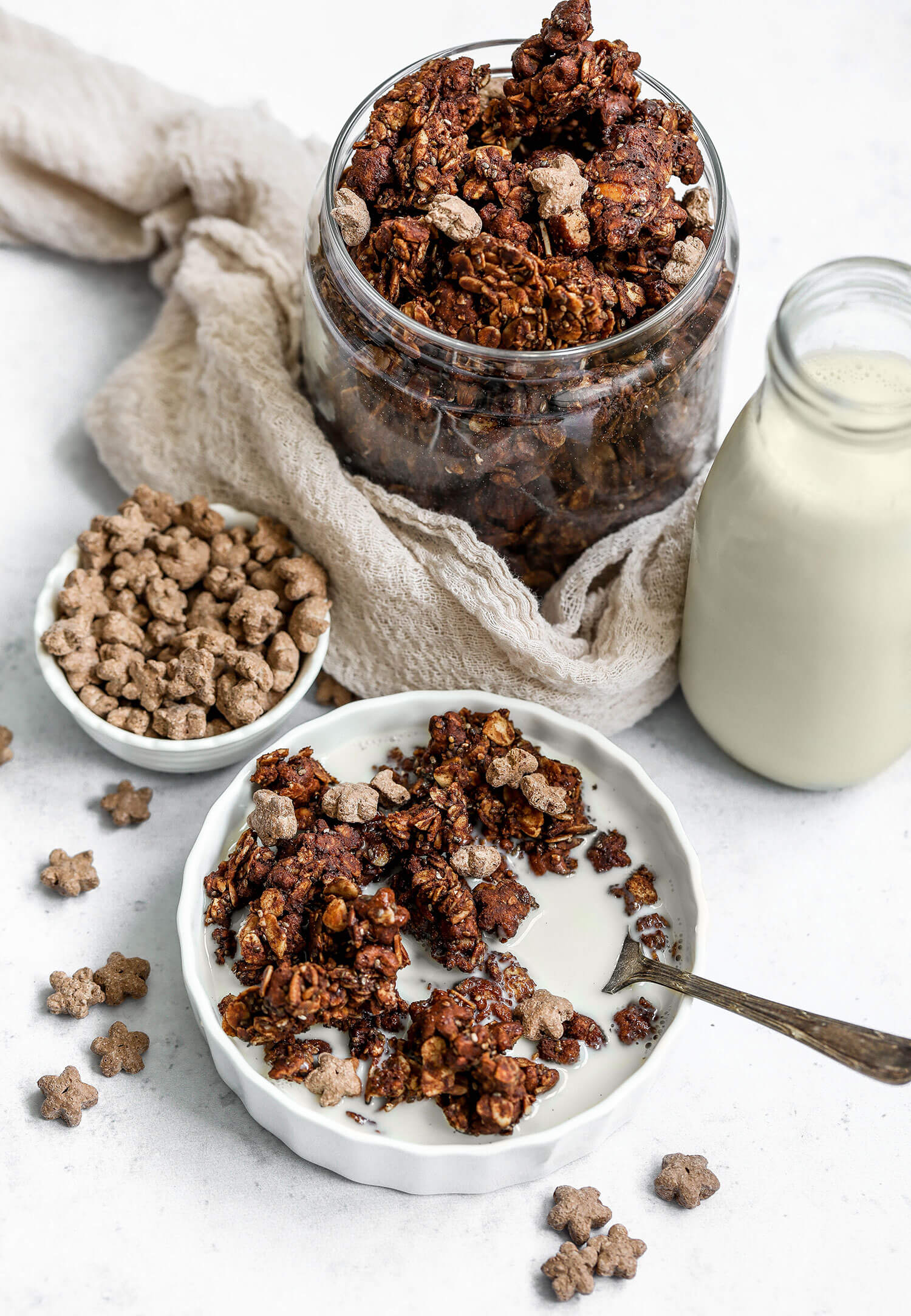 I know you love make-ahead of time breakfasts as much as I do. They really are such time savers and take the hassle out of your morning routine. It's even more convenient when it's easy enough to take with you to work if you don't even have time for a sit-down breakfast.
Skipping breakfast is not an option for me. If I don't have a good filling breakfast in the morning it really plays havoc on my appetite later on in the day, especially late evening. I feel this void in my stomach that nothing can fill no matter how much I eat until I go too far and start feeling sick. I also tend to make the wrong food choices because my appetite is so all over the place. I find myself reaching out for salty, sugary and fatty treats like biscuits and crisps. So, I always try to make sure I have something in my cupboard that I can use to make a speedy breakfast or that I can grab and go.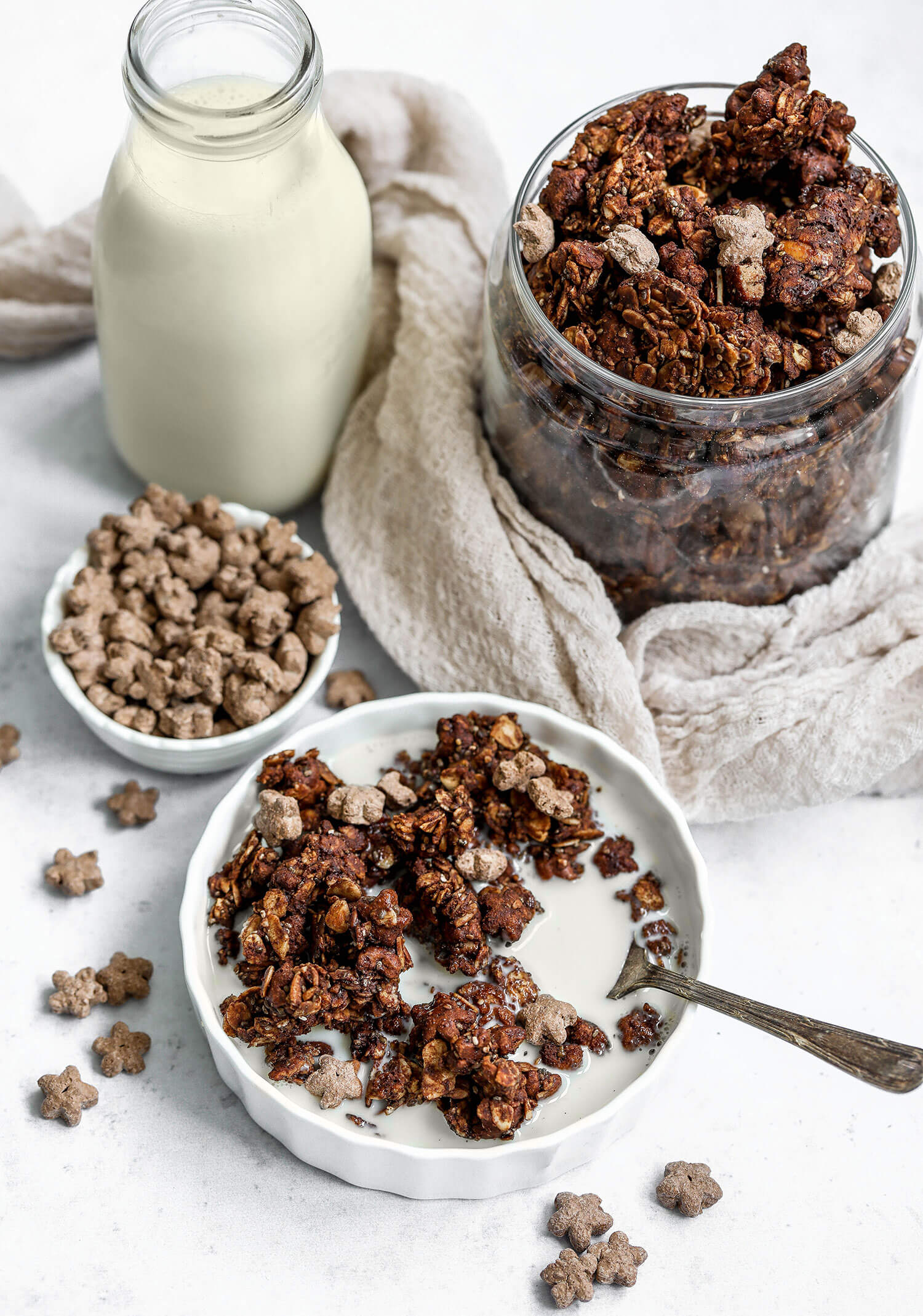 Last week I mentioned that I'm trying to liven up my breakfasts to make them more exciting and a little different from my usual morning go-tos. I've teamed up with FREEE to create some simple, fun and healthy breakfast recipes. Their range of breakfast products really does make starting your day with a vegan, gluten free and organic breakfast as easy as 'one, two, FREEE'. Their cereals and oats are organic, naturally gluten free and vegan certified.
The FREEE Breakfast Cereals range includes:
Porridge Oats
Cereal Flakes
Fibre Flakes
Corn Flakes
Organic Chocolate Stars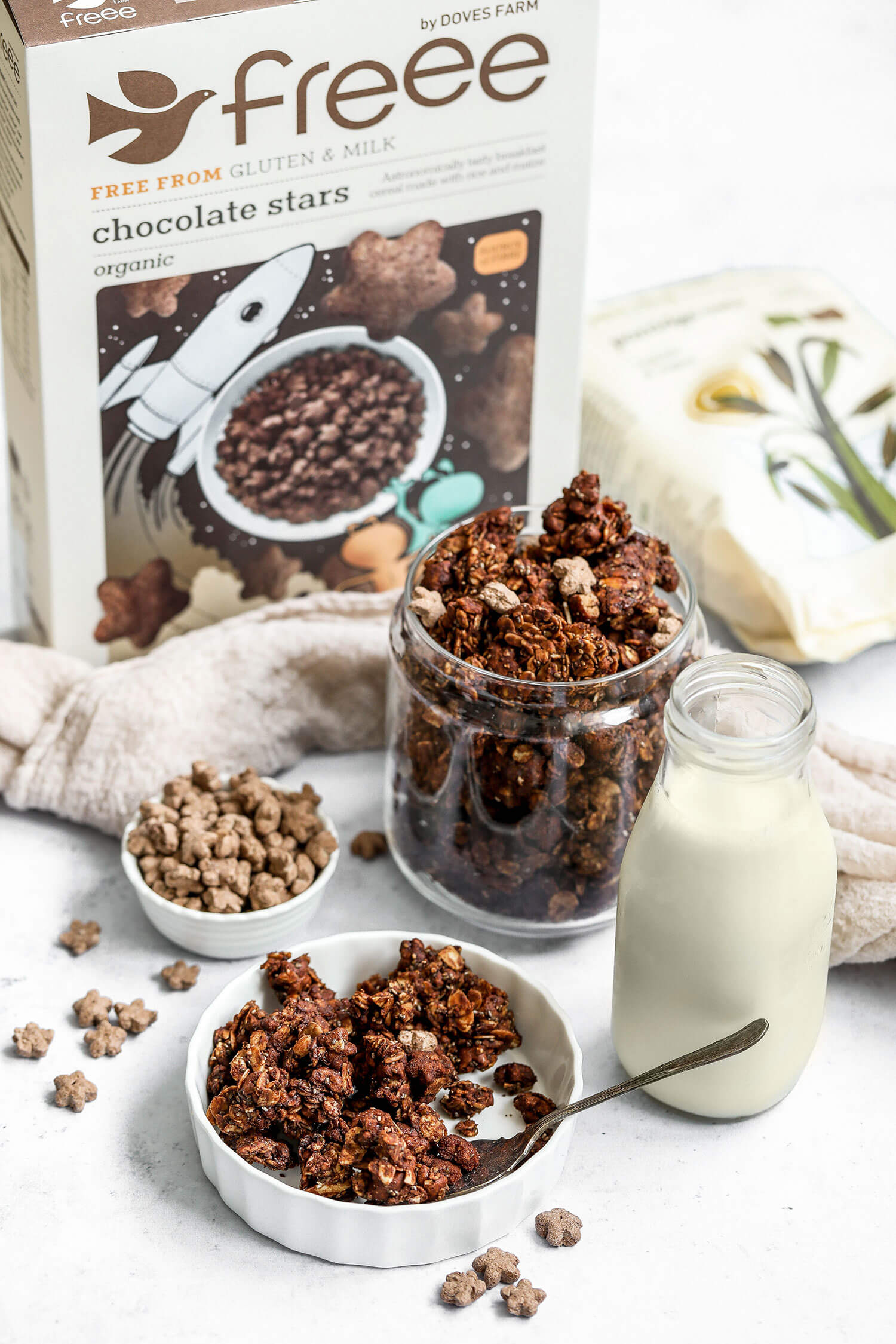 For my second breakfast recipe, I decided to use their free-from gluten-free and milk chocolate starts as the star of the show (pun intended) and create a super crunchy and chocolatey granola. All vegan and gluten-free! So delicious served in a bowl with dairy-free milk or yoghurt, and it would also work really well as a smoothie topping or a fun breakfast parfait. I also like to snack on it in between meals when I'm craving chocolate and something crunchy to snack on.
This chocolate stars granola is deliciously simple and can be enjoyed by kids and adults alike!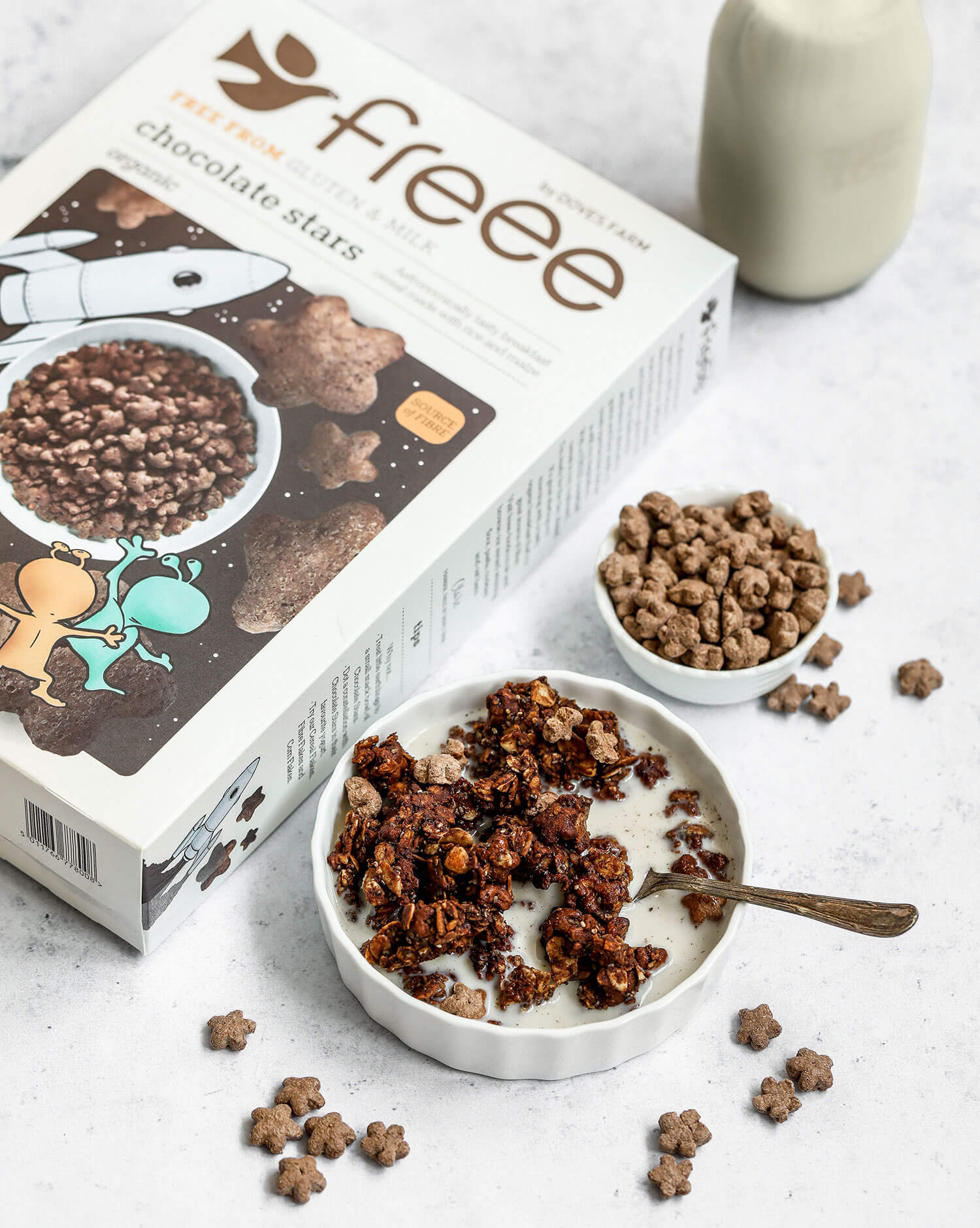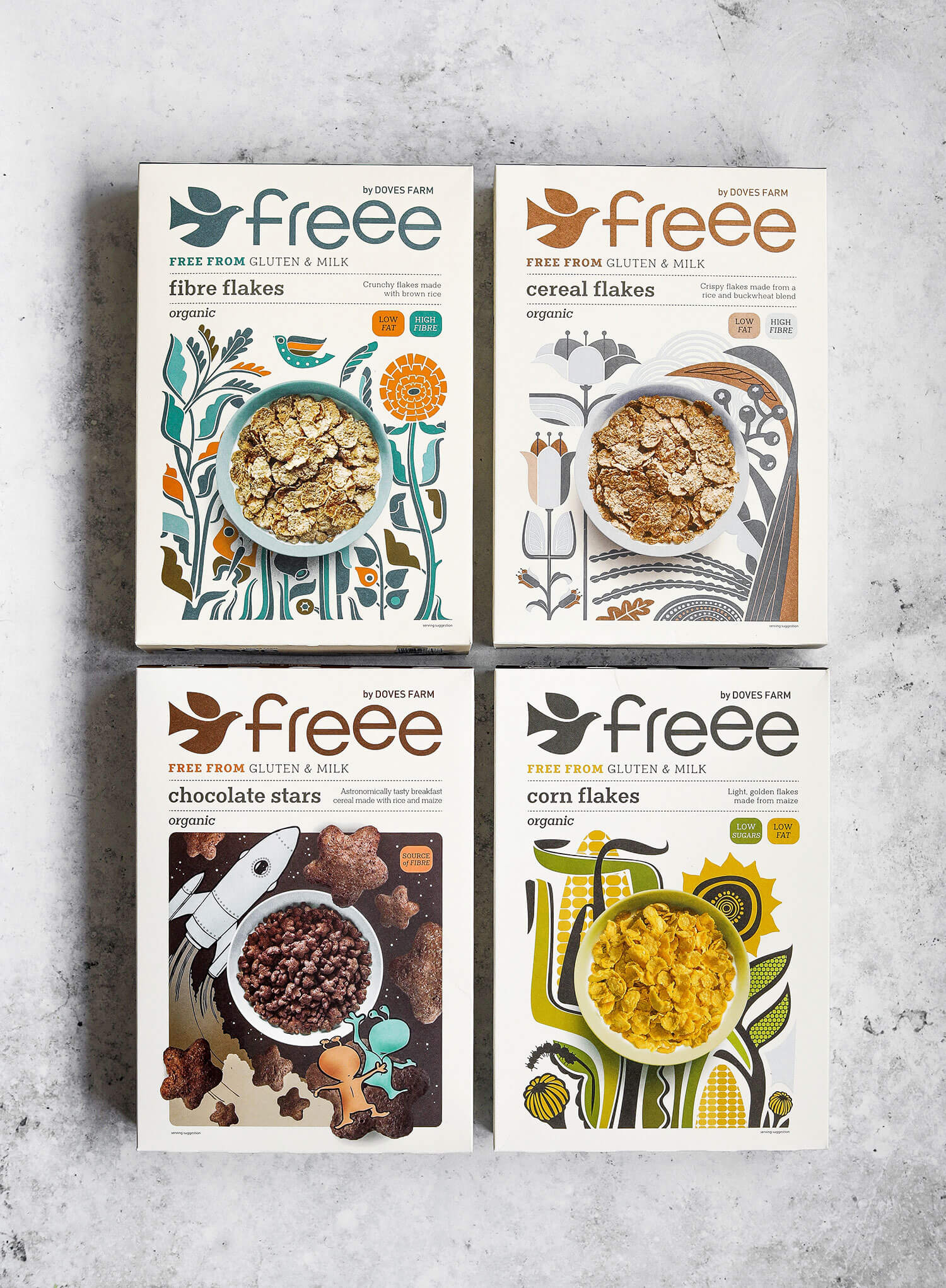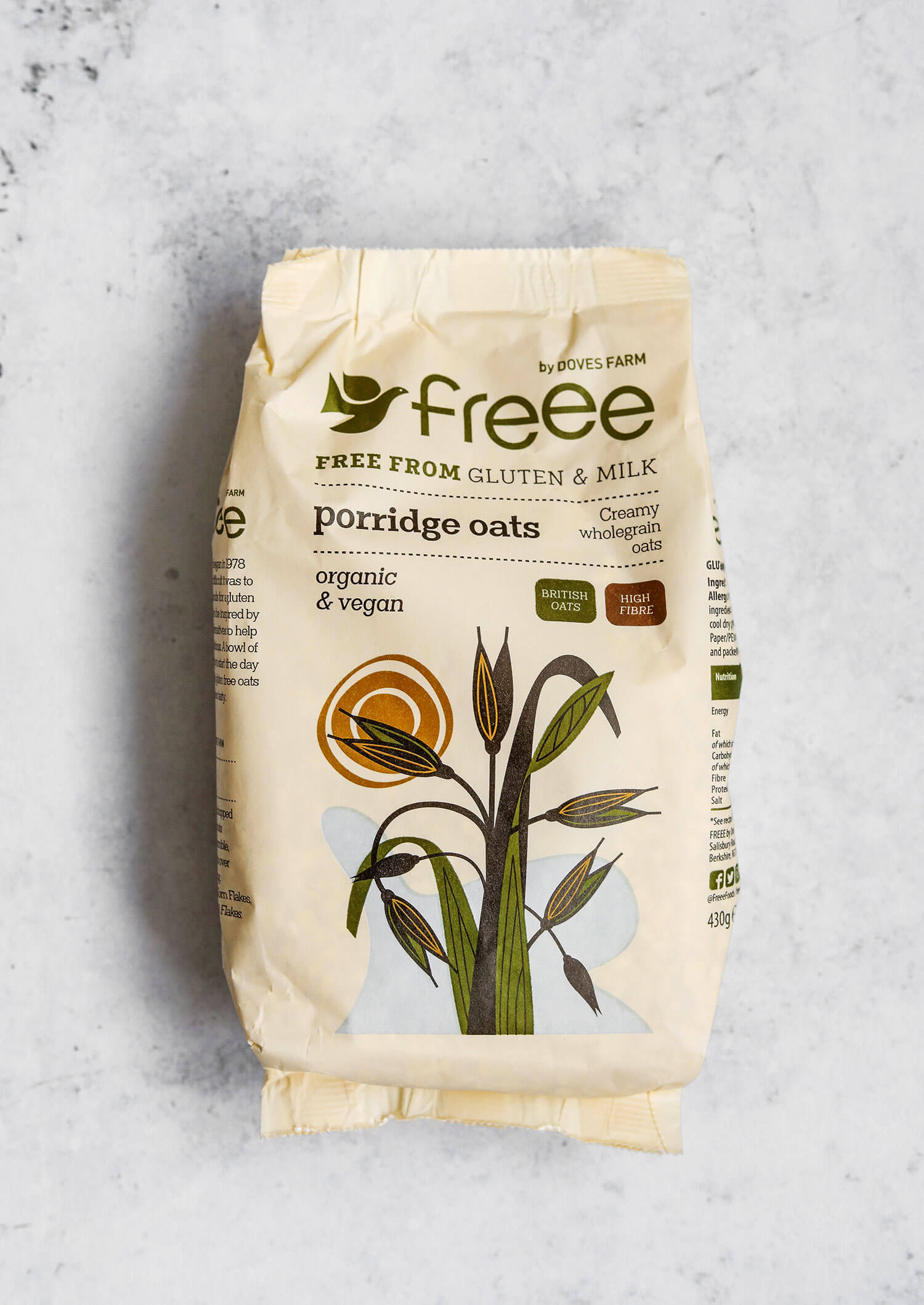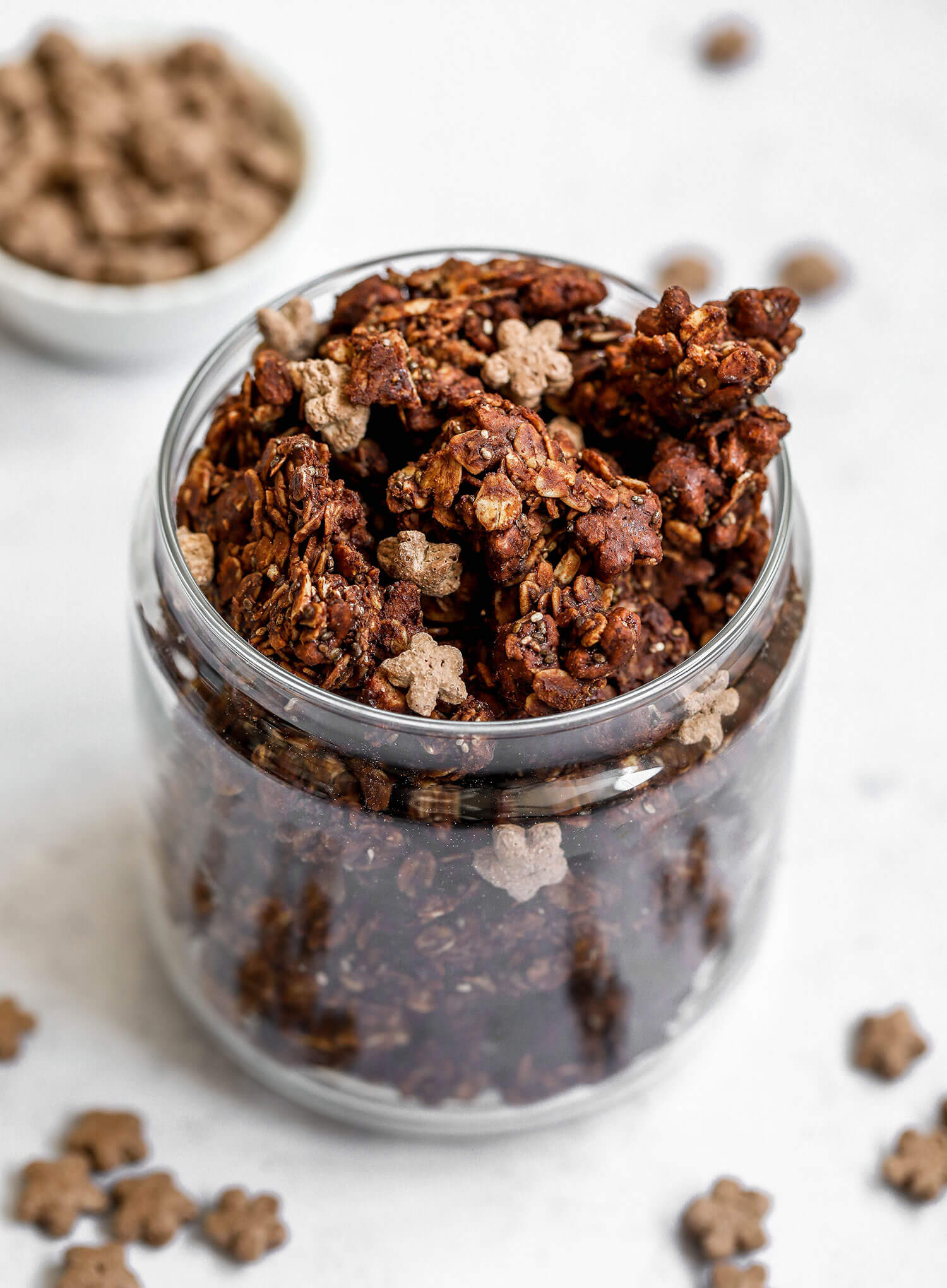 ---
Chocolate Stars Granola
Ingredients
200g (2 cups) FREEE Gluten Free Organic Oats
80g (2 cups) FREEE Free-From Gluten & Milk Chocolate Stars
4 tbsp (1/4 cup) chia seeds
4 tbsp (1/4 cup) flaxseeds
4 tbsp (1/4 cup) cocoa
1/4 tsp salt
120ml (1/2 cup) maple syrup
120ml (1/2 cup) coconut oil, melted
Method
Preheat your oven to 150C/140C fan/300F
Mix together the oats, chocolate stars, chia seeds, flaxseeds, cocoa and salt in a large bowl.
Pour in the maple syrup and melted coconut oil and mix well to combine.
Arrange on a large baking sheet lined with baking paper (or 2 smaller trays).
Bake for 35-40 minutes, then leave to cool completely.
Enjoy!
---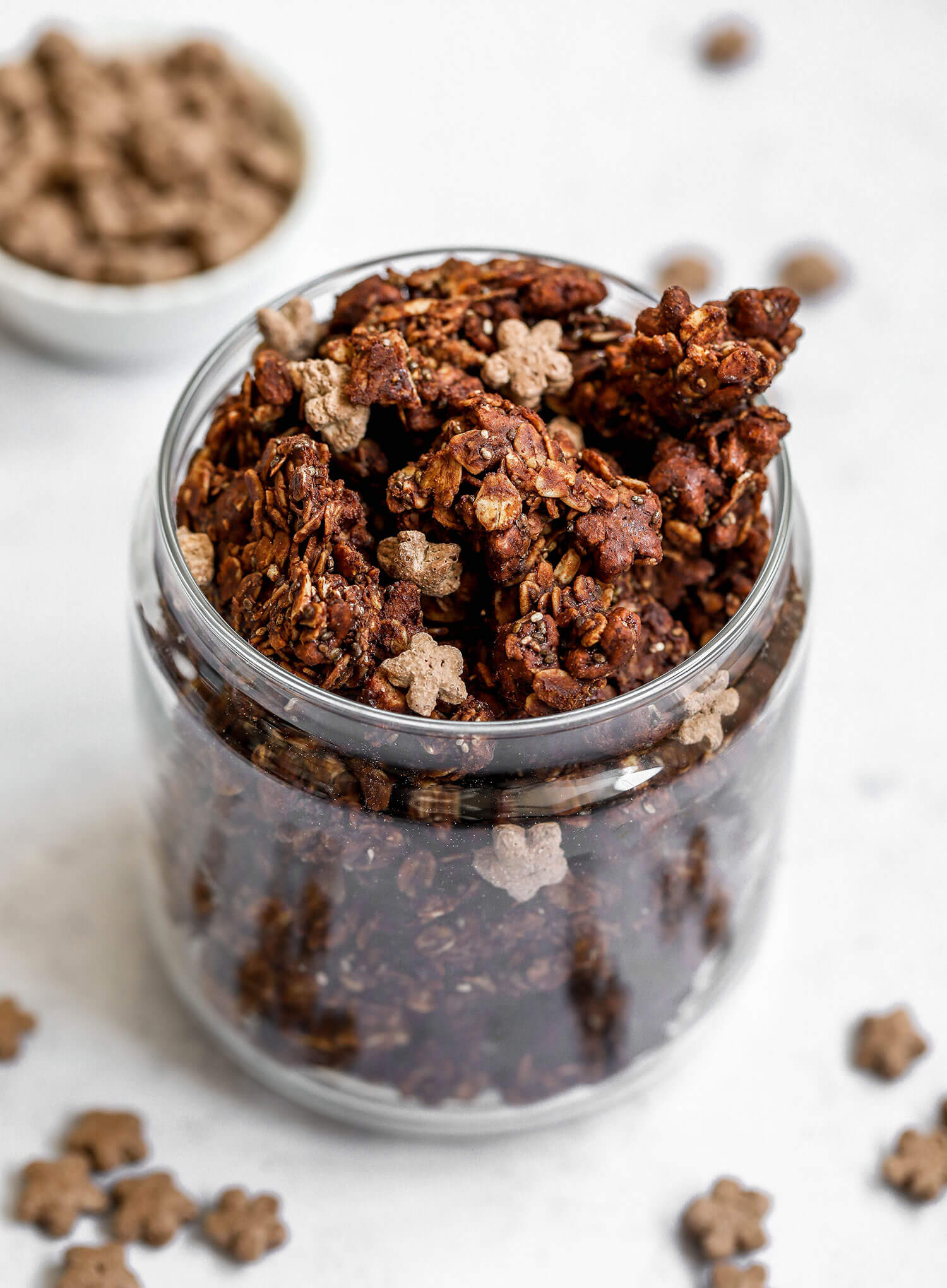 Share This Post