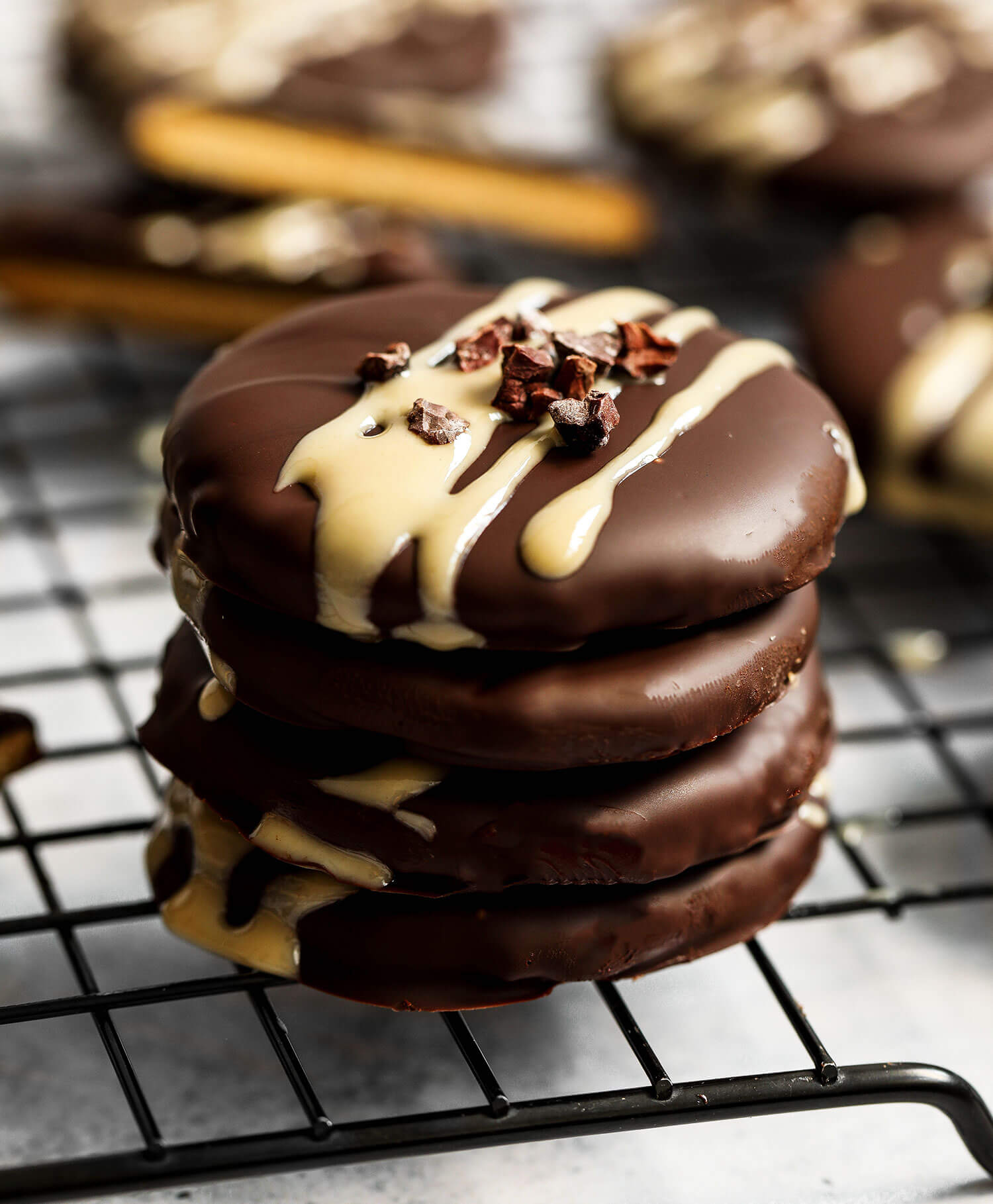 Crunchy sweet cookies dipped in dark chocolate…I can't imagine anything better than these chocolate covered tahini cookies!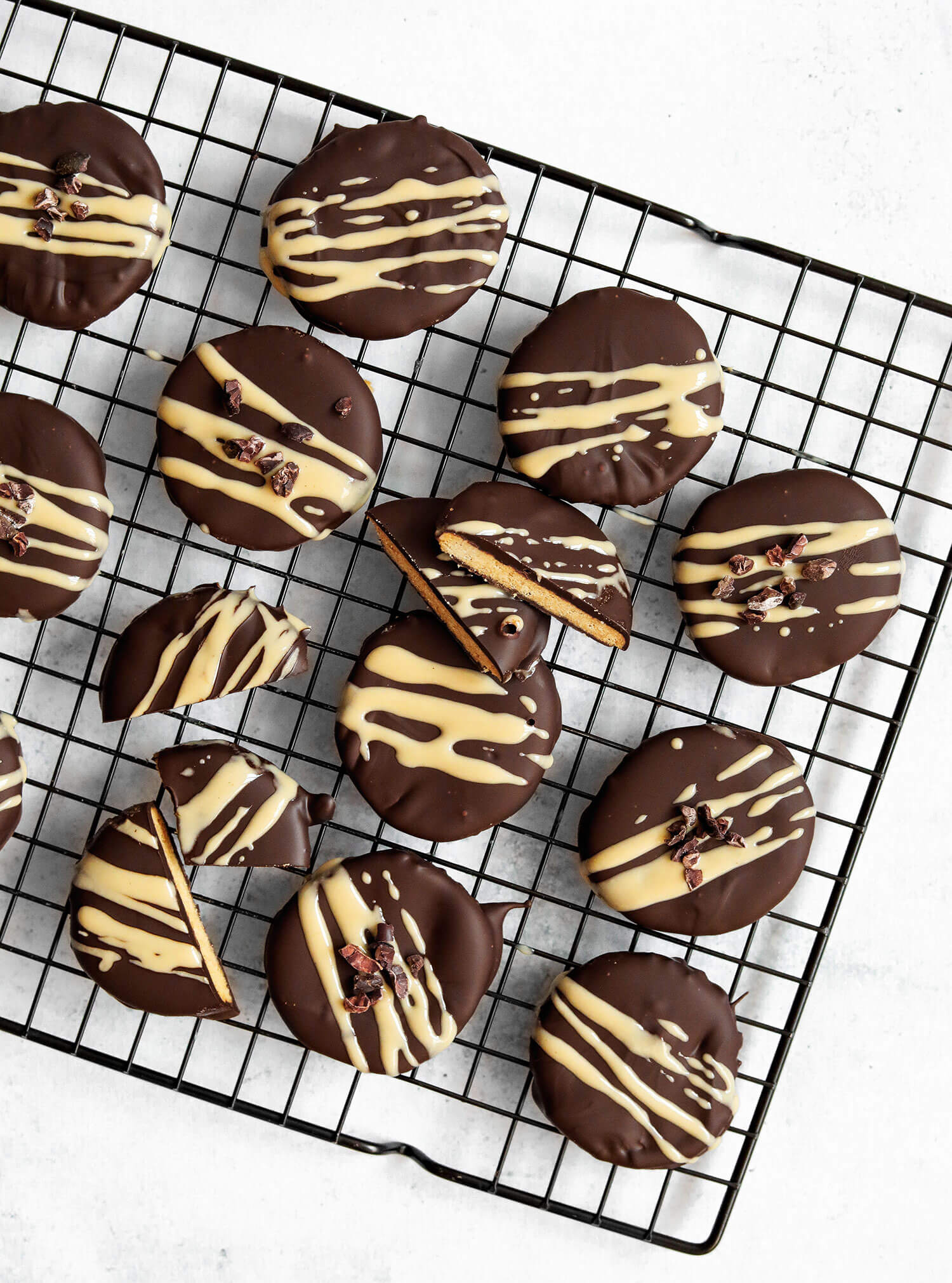 There is no question in my mind that crunchy cookies (aka biscuits as we refer to them here in the UK) always win over soft ones as far as I'm concerned. There is just something so so SO satisfying about digging your teeth into a hard cookie and hearing that crunch. So good!
What makes a cookie even better is dipping it in chocolate. It takes it to a whole new level and makes something delicious even more so!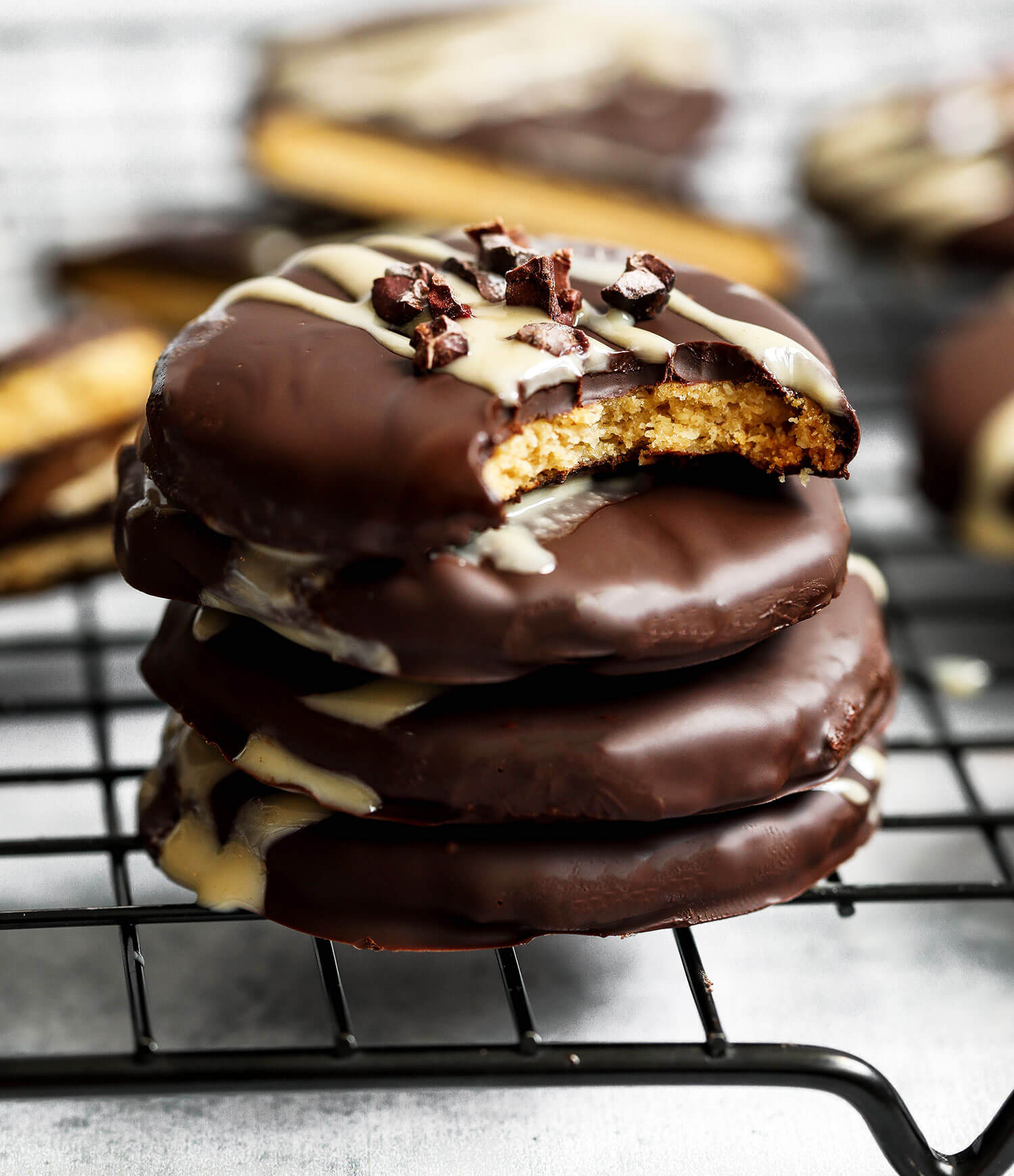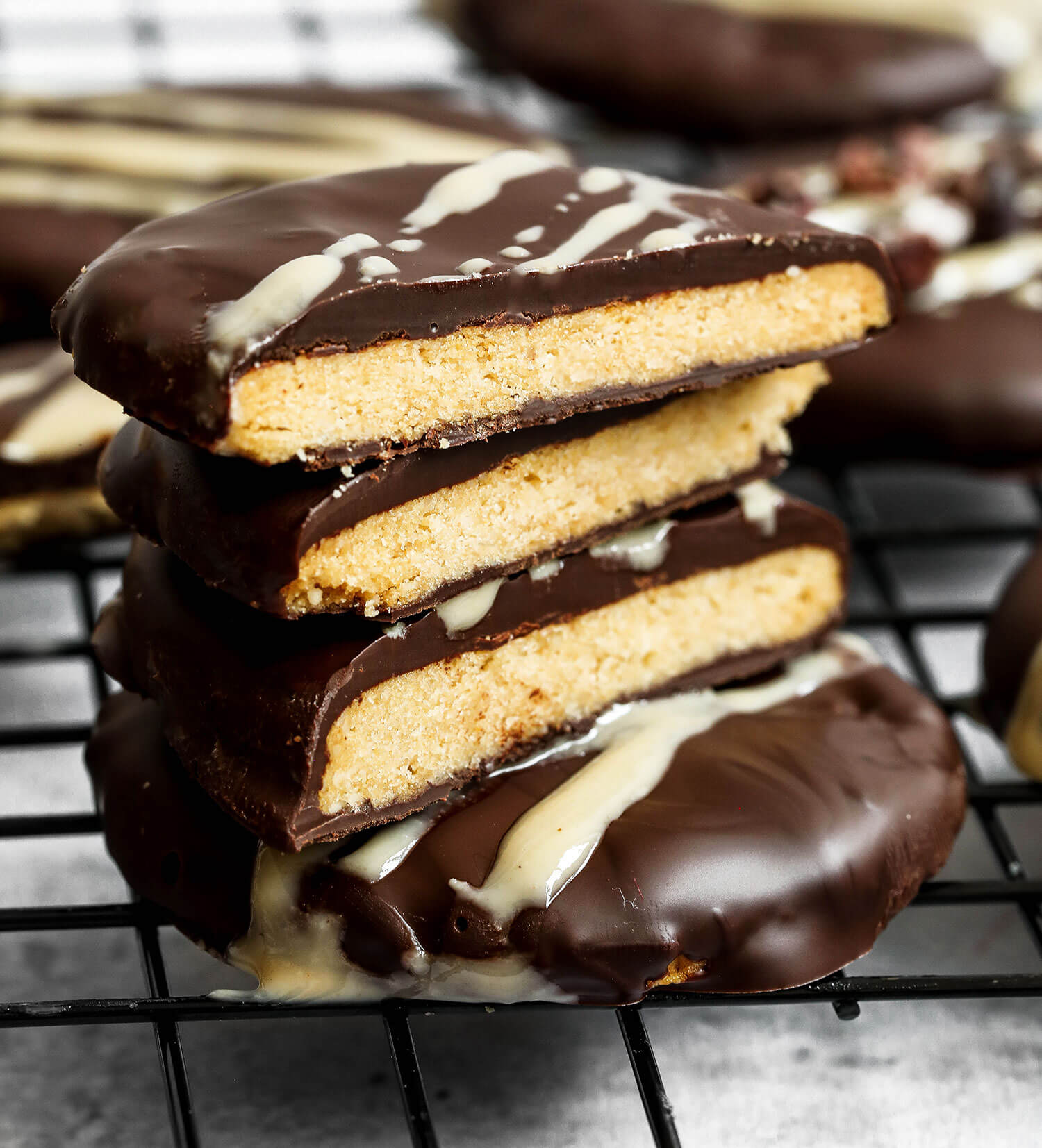 I used my tahini cardamom cookie recipe, used a smaller cookie cutter, dipped it in chocolate and drizzled some more tahini on top for good measure. You can thank me later 😉 These cookies are vegan, gluten-free and super delish!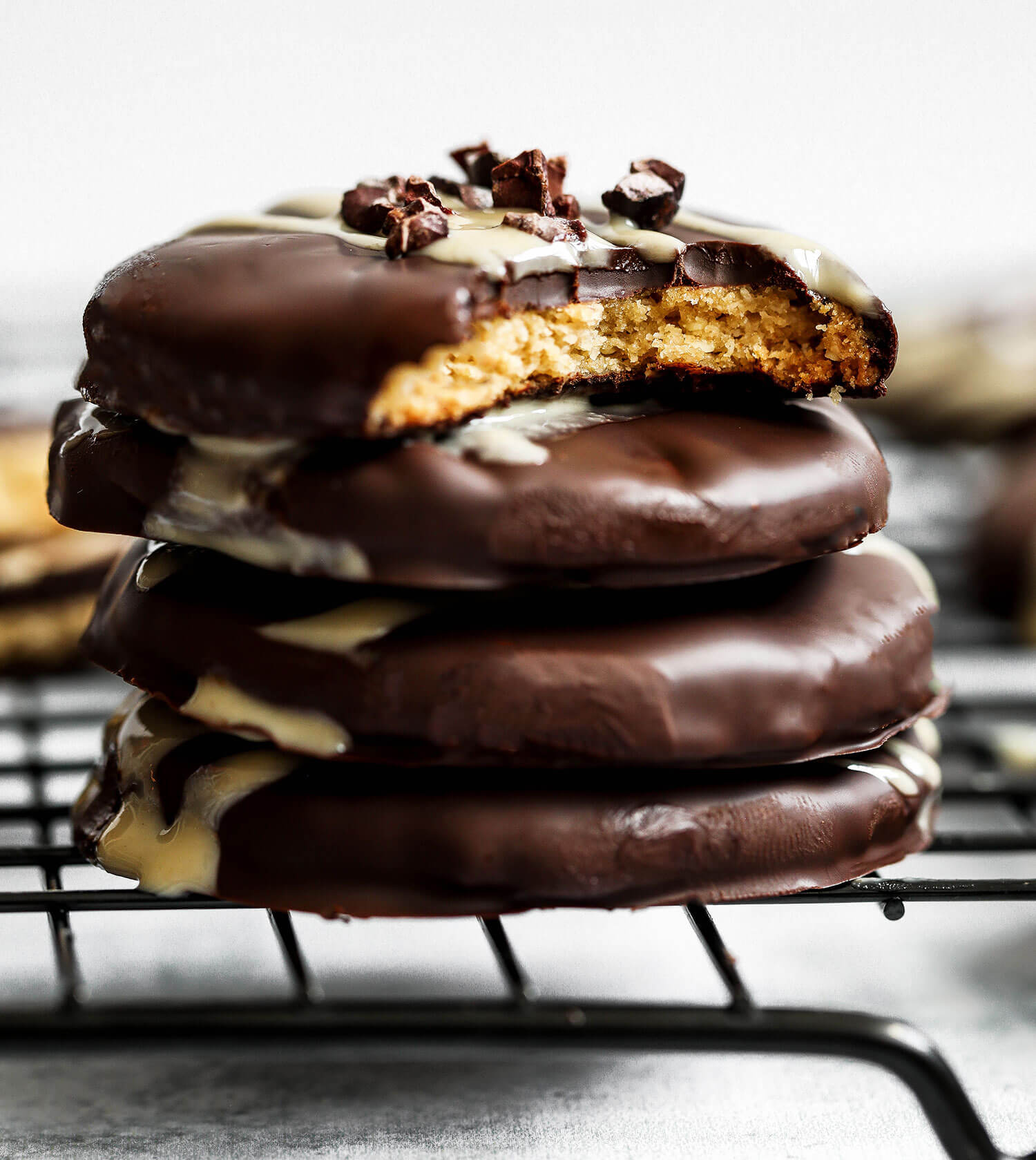 Chocolate Covered Tahini Cookies
Makes – 24 cookies
Ingredients
1/2 cup (80g) gluten-free flour
1/2 cup (50g) ground almonds
1/2 tsp baking powder
1/4 tsp salt
1/4 cup (4 tbsp) tahini
1/4 cup (4 tbsp) maple syrup
200g dark chocolate, melted
Method
Preheat your oven to 180C/160C fan/350F.
In a large bowl, mix together the flour, ground almonds, baking powder and salt.
Pour in the tahini and maple syrup. Mix to combine. 
Roll the dough out between 2 pieces of baking paper, than use a small round cookie cutter to cut out the cookies.
Arrange on a baking sheet lined with baking paper and bake for 10-12 minutes or until the edges are golden brown. 
Leave to cool completely, then dip them in the melted chocolate. Arrange on a baking sheet lined with baking paper again and this time place in the fridge for 30 minute to allow the chocolate to set.
Enjoy!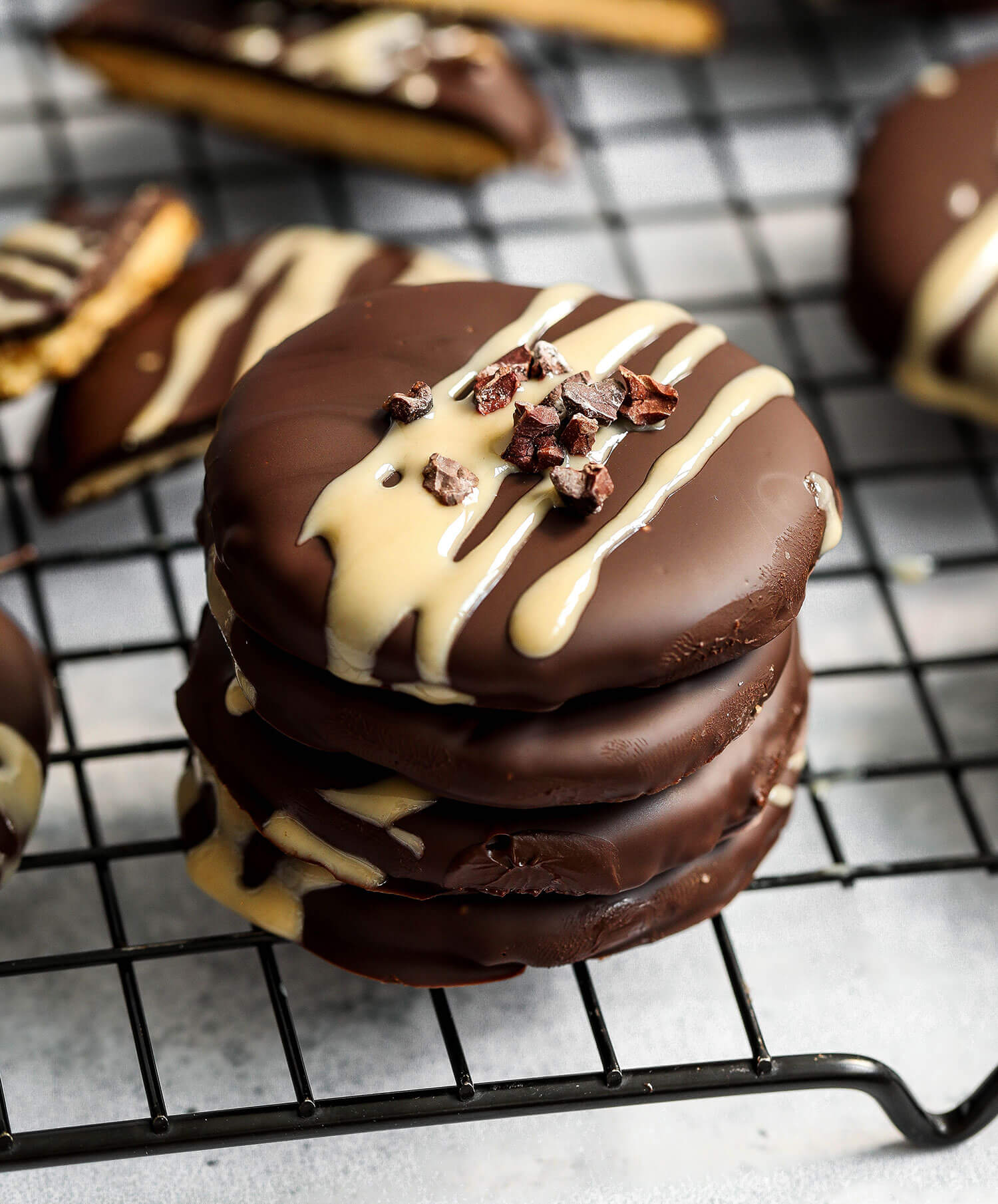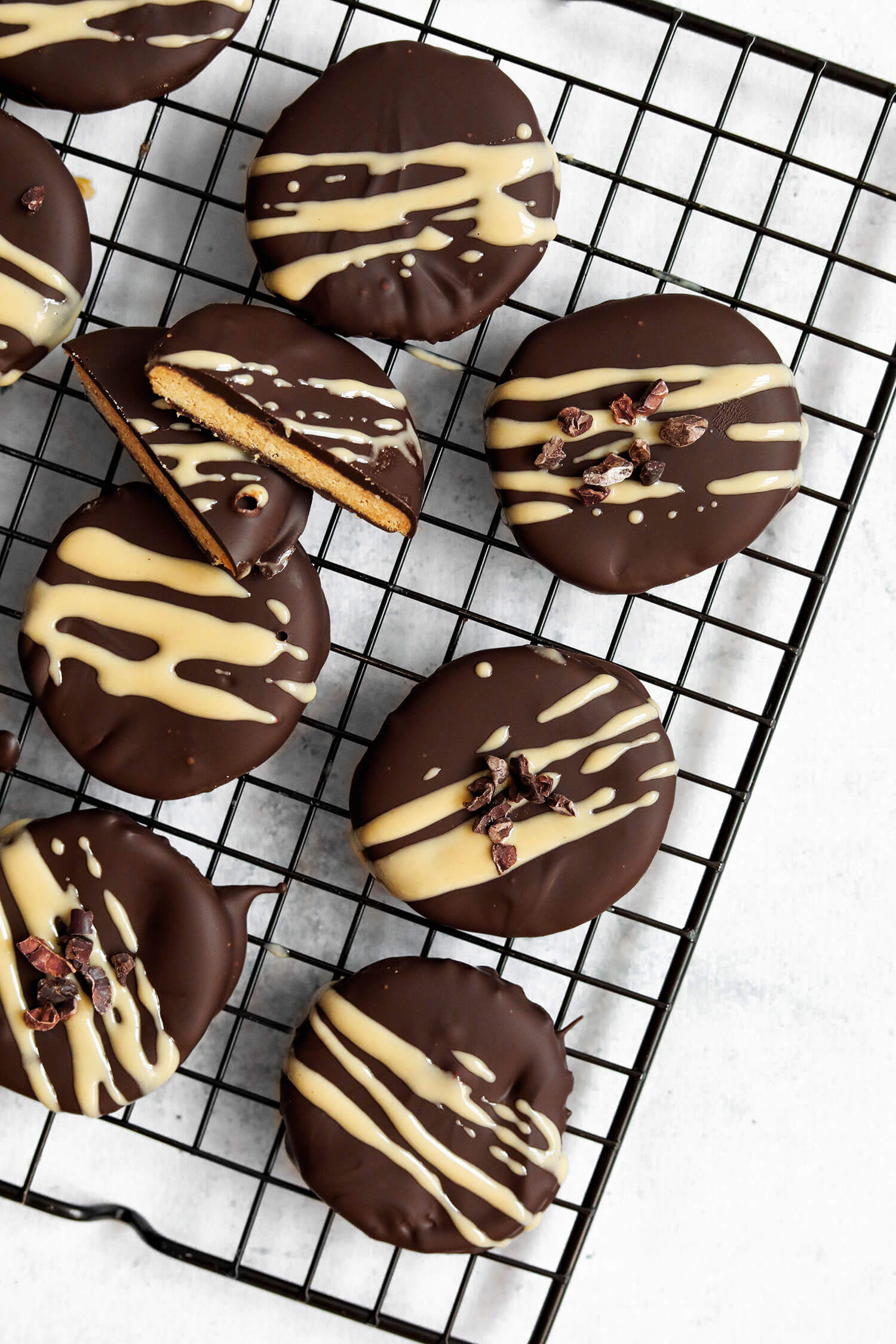 Share This Post