Chocolate Covered Cornflake Squares (Vegan & Gluten-free)
Sometimes, all I want is something crunchy to munch on, and a soft baked treat doesn't always cut it. I've been meaning to create a crunchy cereal/cornflake bar recipe for absolutely ages and finally got around to putting this recipe together.
This was my second trial as the first time I didn't use enough liquid ingredients and the bars didn't hold together too well. I do have the tendency to try and use as little sweetener and oil as possible to make it healthier, but at the end of the day I want to create something that is healthier but still tastes delicious. And since it's a treat, I have to remind myself that it's ok to use a little bit more maple syrup or coconut oil if that means a better tasting treat.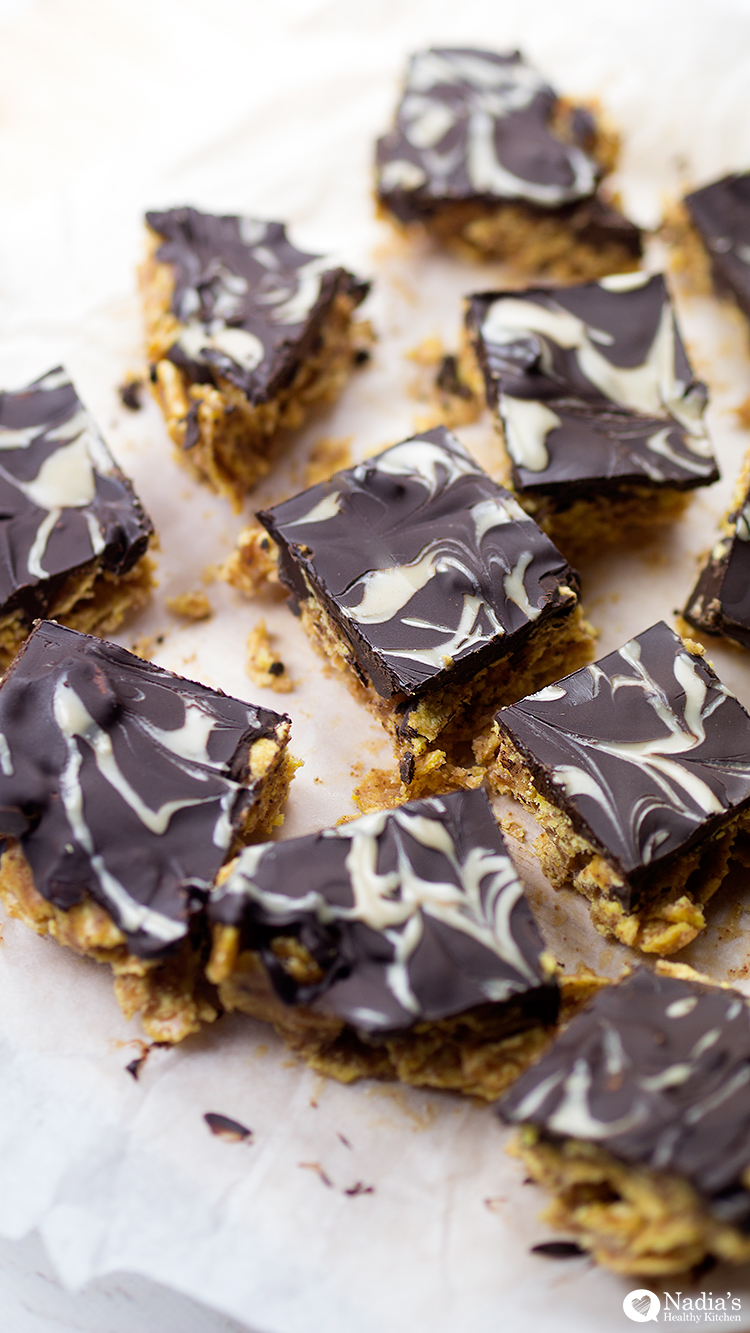 To make these chocolate covered cornflake squares I used gluten-free cornflakes, you can use any kind you like or can get your hands on. I have seen buckwheat flakes being sold which would be perfect for this recipe. I'm using flakes made from 100% corn.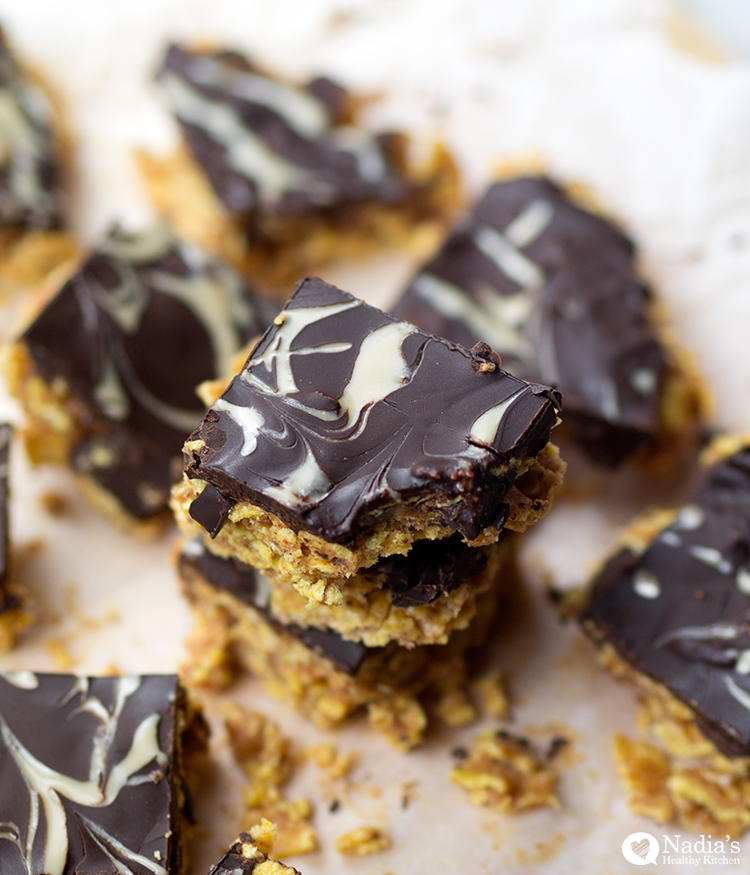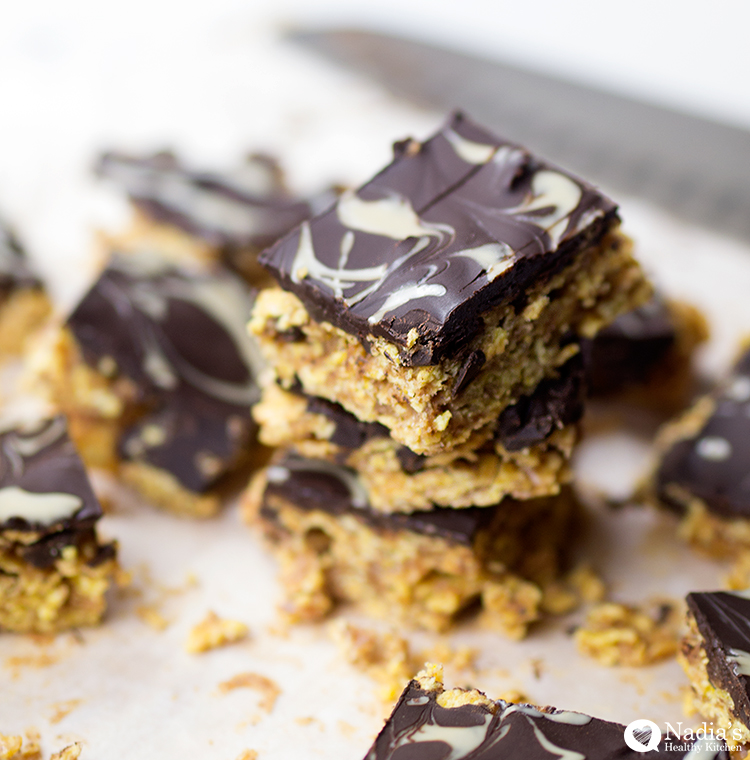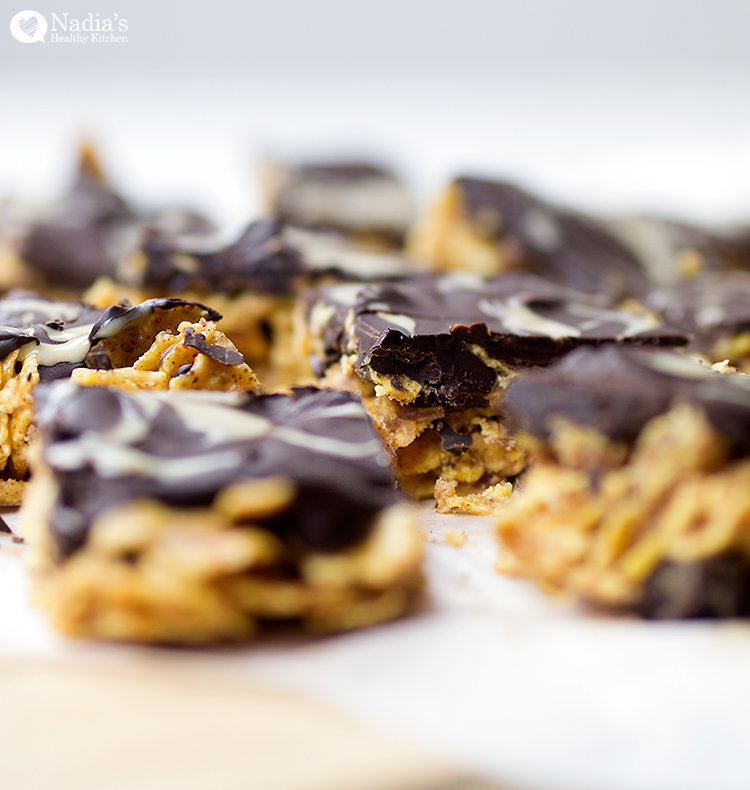 Chocolate Covered Cornflake Squares
2016-05-12 16:57:19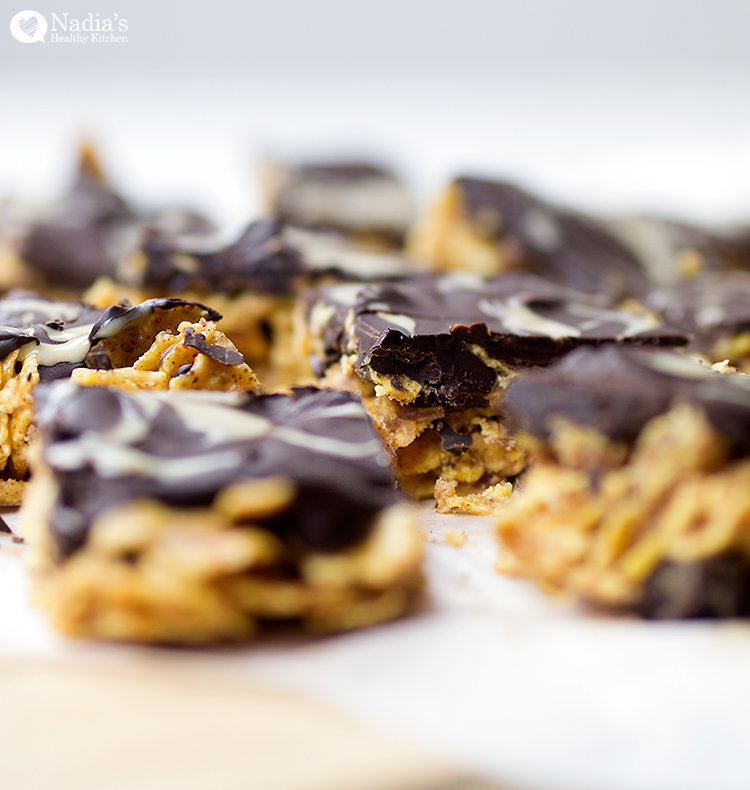 Serves 16
Ingredients
2 cups (120g) gluten-free cornflakes
1/3 cup (5 tbsp) natural almond butter
1/4 cup (4 tbsp) maple syrup or any liquid sweetener
2 tbsp coconut oil
pinch salt
1/2 tsp vanilla paste or extract
100g dark chocolate or chocolate of choice
Instructions
WATCH THE VIDEO ABOVE FOR INSTRUCTIONS
In a heatproof bowl, add the almond butter, maple syrup, coconut oil, salt and vanilla. Place over a small pan of gently simmering water. Stir until melted.
Pour the mixture over the cornflakes and mix until well coated.
Transfer into an 8" cake tin lined with parchment paper.
Place in the freezer for 30 minutes to set.
Break up the bar of chocolate into a heatproof bowl and place over a pan of simmering water. Stir until completely melted.
Pour the melted chocolate over the cornflake mixture and return to the freezer for an hour.
Slice and enjoy!
Nadia's Healthy Kitchen https://nadiashealthykitchen.com/