Chocolate Chip Almond Nicecream
A quick and easy ice cream recipe that requires no churning! It's also much healthier than shop bought ice cream.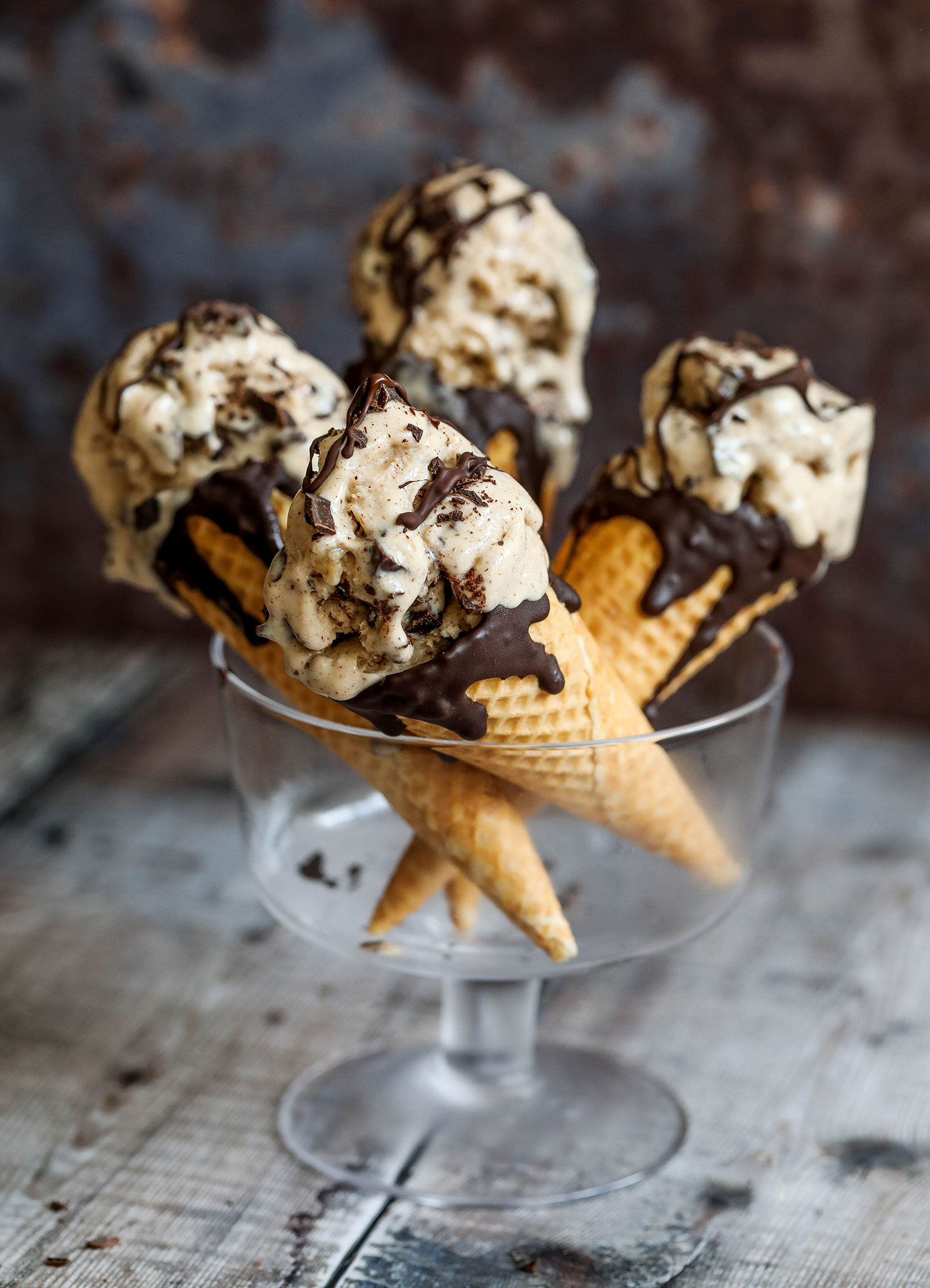 I've been craving ice cream a lot recently. My flat is like a sauna and attracts the heat. So much so that it's actually warmer in the flat than it is outside! So you can imagine how hot it feels when it's 30 degrees outside. The only things I've been wanting to eat are ice cream and water melon.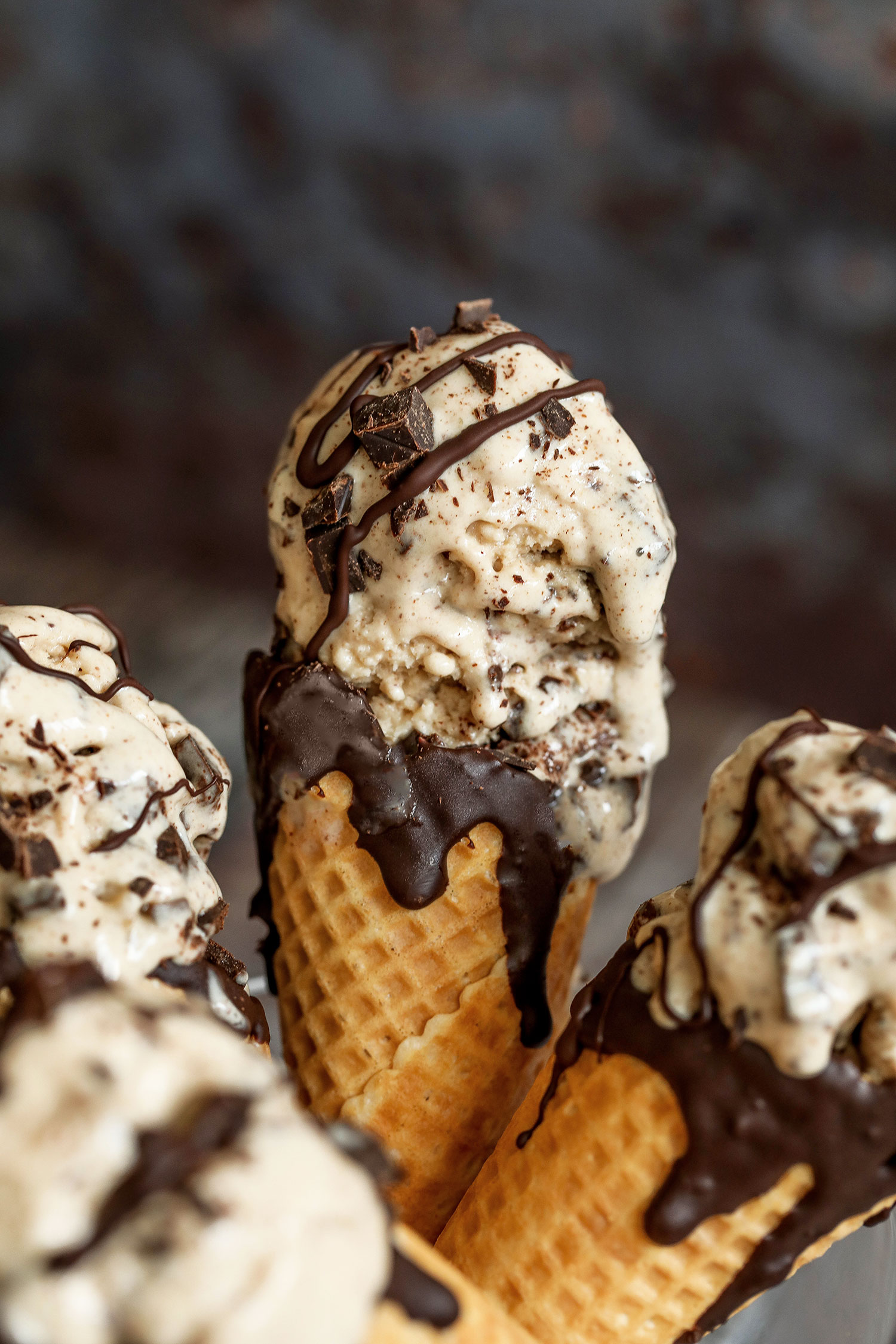 I've also been experiencing digestive problems due to stress and the fact that I haven't been eating well the past couple of months. I usually have a massive appetite and I'm always hungry. Now I find myself skipping meals and forgetting to eat, which for me is unheard of. One of the few foods that I can stomach at the moment is nicecream. I crave ice cream all the time, but my stomach just can't handle the huge amounts of sugar and fat, so nicecream has been such a life saver.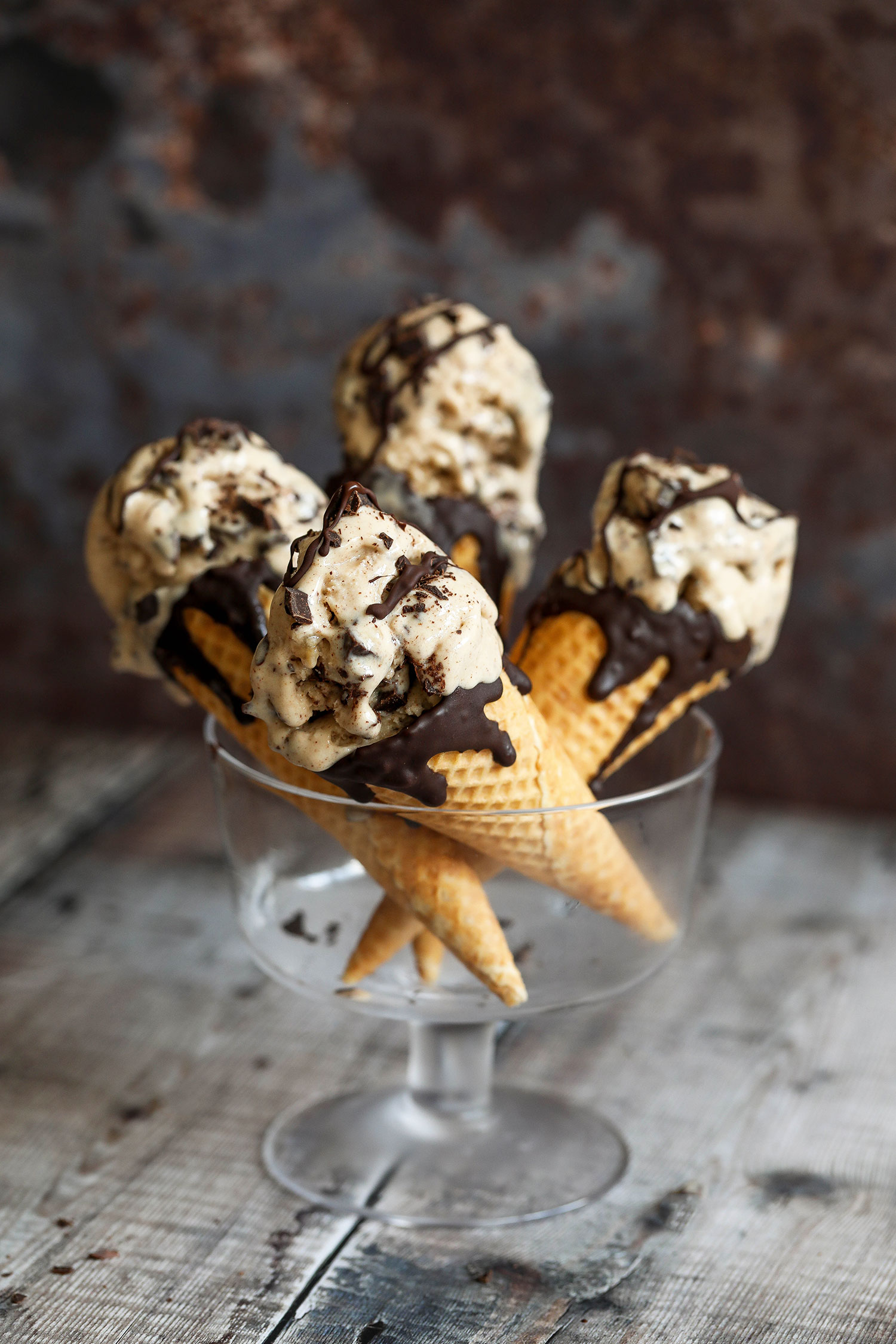 You've probably already tried nicecream, but if you haven't you're missing out big time and you need to get up and make it now! Whoever came up with the idea of blending frozen bananas into a silky smooth soft serve is a genius! It's so creamy, delicious and satisfying.
This chocolate chip almond nicecream recipe only calls for 5 ingredients and is so easy to make. I always have frozen bananas in my freezer for when I fancy a quick frozen treat 😋
---
Chocolate Chip Almond Nicecream
Serves – 4
Ingredients
320g frozen banana (around 3-4 bananas)
4 tbsp almond butter
4 tbsp milk of choice (I used oat milk)
60g chocolate chips or chopped up chocolate
1 tsp vanilla extract
Method
Blend together the banana, almond butter, vanilla and milk until smooth, then fold in the chocolate. You can eat it straight away, although the texture will be more like soft serve. If you want a firmer texture similar to ice cream, transfer the mixture into a container and freeze for 30-60 minutes.
Serve on an ice cream cone and enjoy!
---