Blueberry Scones (Vegan & Gluten-free)
I've only made a scone recipe once before when I first started my blog and was fairly new to baking and recipe creating. I don't know why it's taken me so many years to finally make another one. It's not like scones are one of the most quintessential British bakes ever or anything like that! 😛 So I thought it was about time I went into my kitchen and made another scone recipe, but this time vegan, gluten-free and packed with blueberries! Because blueberries!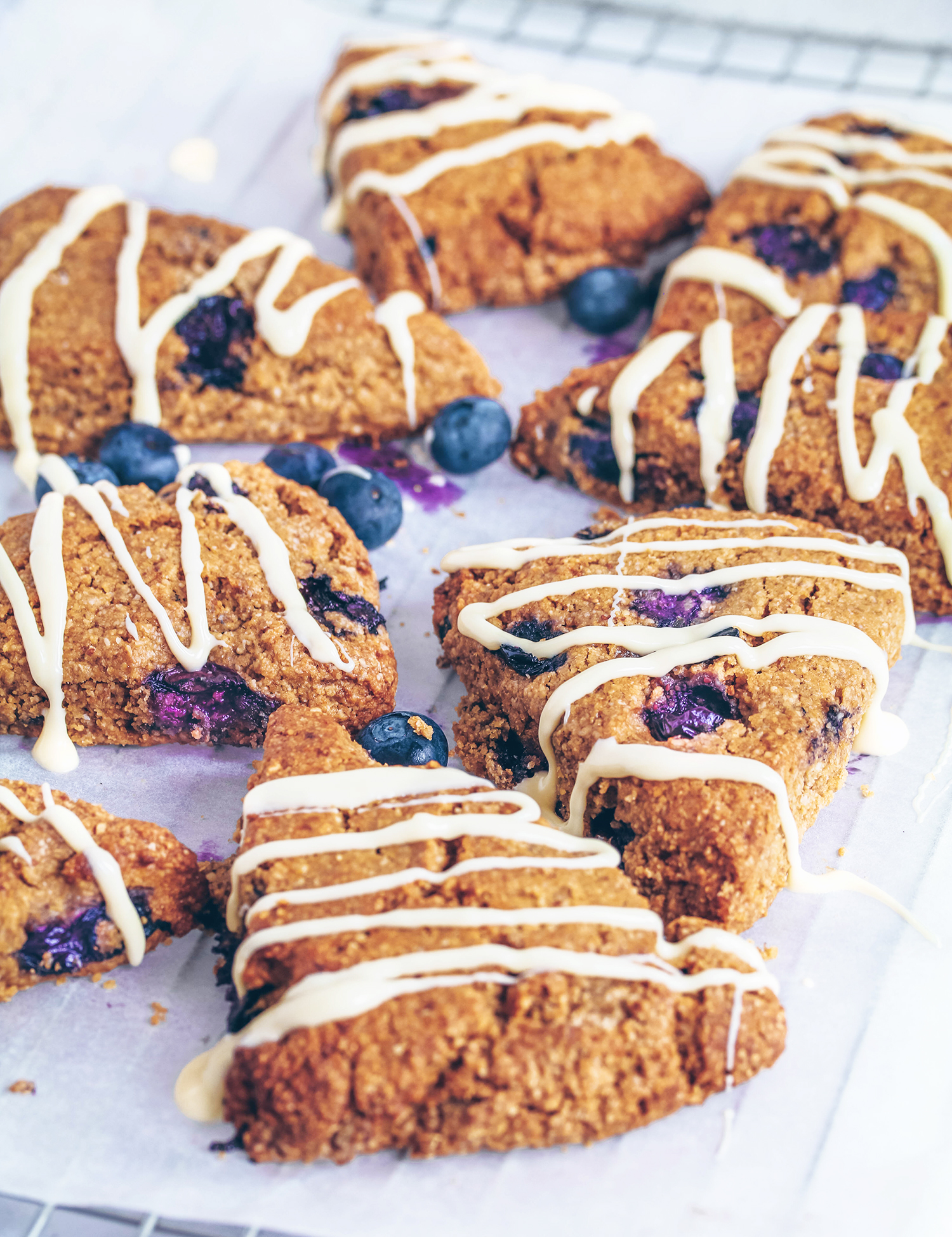 I've teamed up with Seasonal Berries to demonstrate how versatile their Chilean blueberries can be and how you can incorporate them into sweet, delicious and moreish treats.
Bursting with antioxidants, vitamins and minerals, blueberries are such an amazing (and delicious) addition to anyone's diet. They're also super high in different types of phytonutrients which give the berries their unique and vibrant blue colour. They're actually one of the only natural foods that are truly blue in colour. I don't know about you, but that makes them super cool in my eyes 😀
They're also low in calories making them an amazing nutrient powerhouse snack!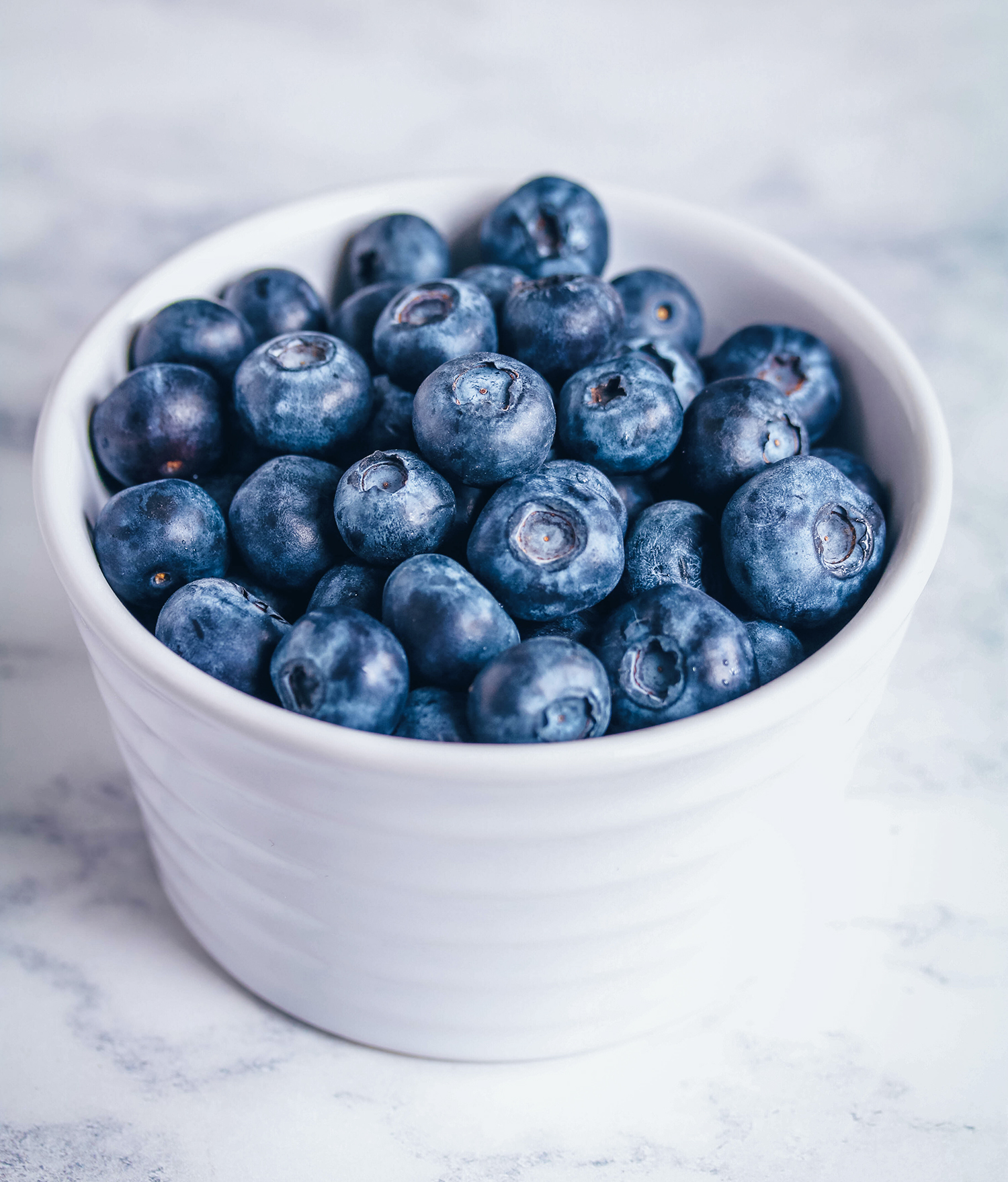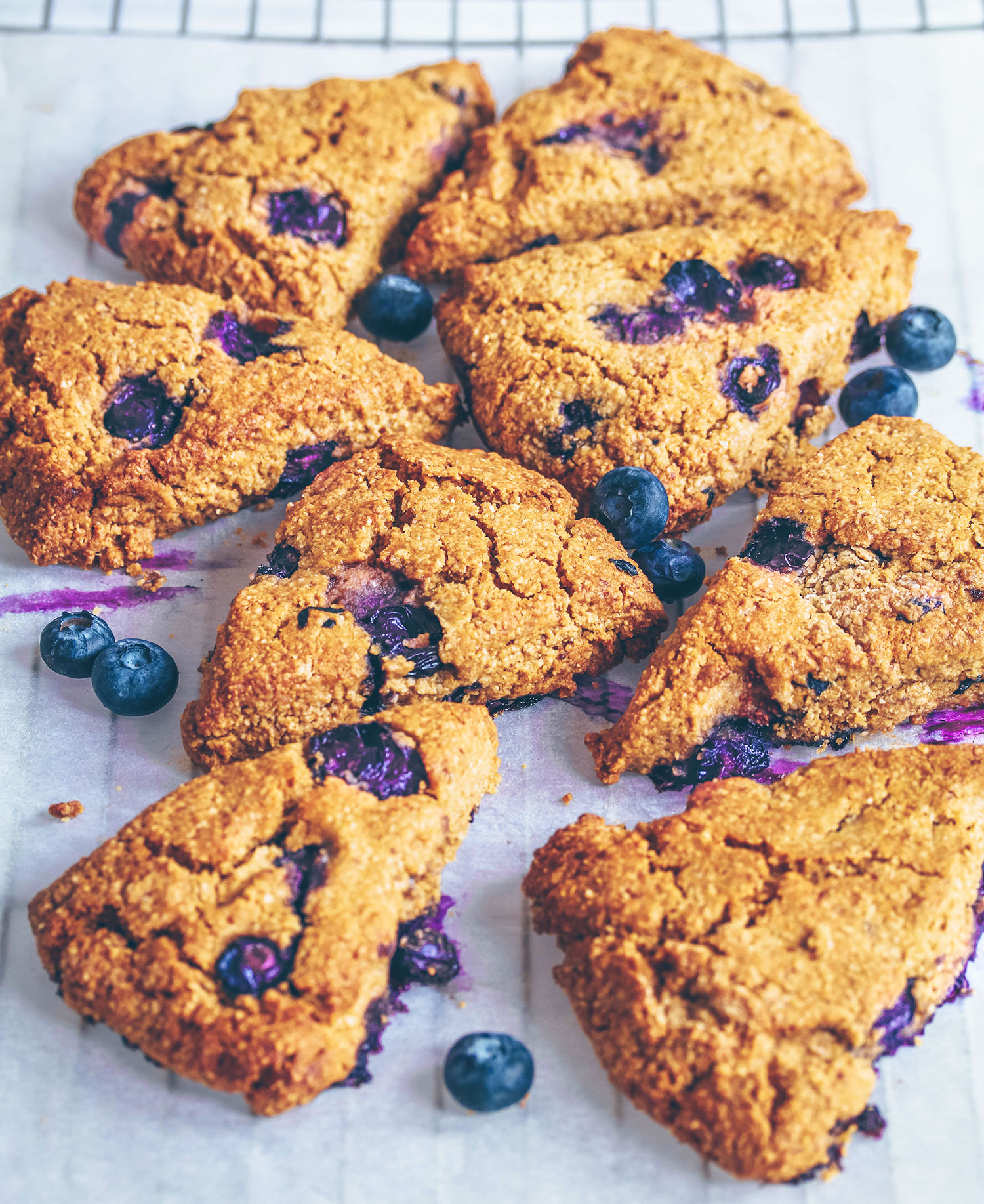 I always have a punnet of blueberries in my fridge to add to my breakfast or to snack on between meals. And if ever I run out of them, I have a back up stash in my freezer that I love to add to smoothies, porridge and banana ice cream.
Today's stars of the show are not any old blueberries, they're Chilean blueberries. British blueberries are only available from June until September, but that doesn't mean you can't enjoy blueberries the rest of the year. Chilean blueberries are grown between November and March allowing us to enjoy them more than just three months in the year. That makes me so happy because I don't know what I would do without my blueberries!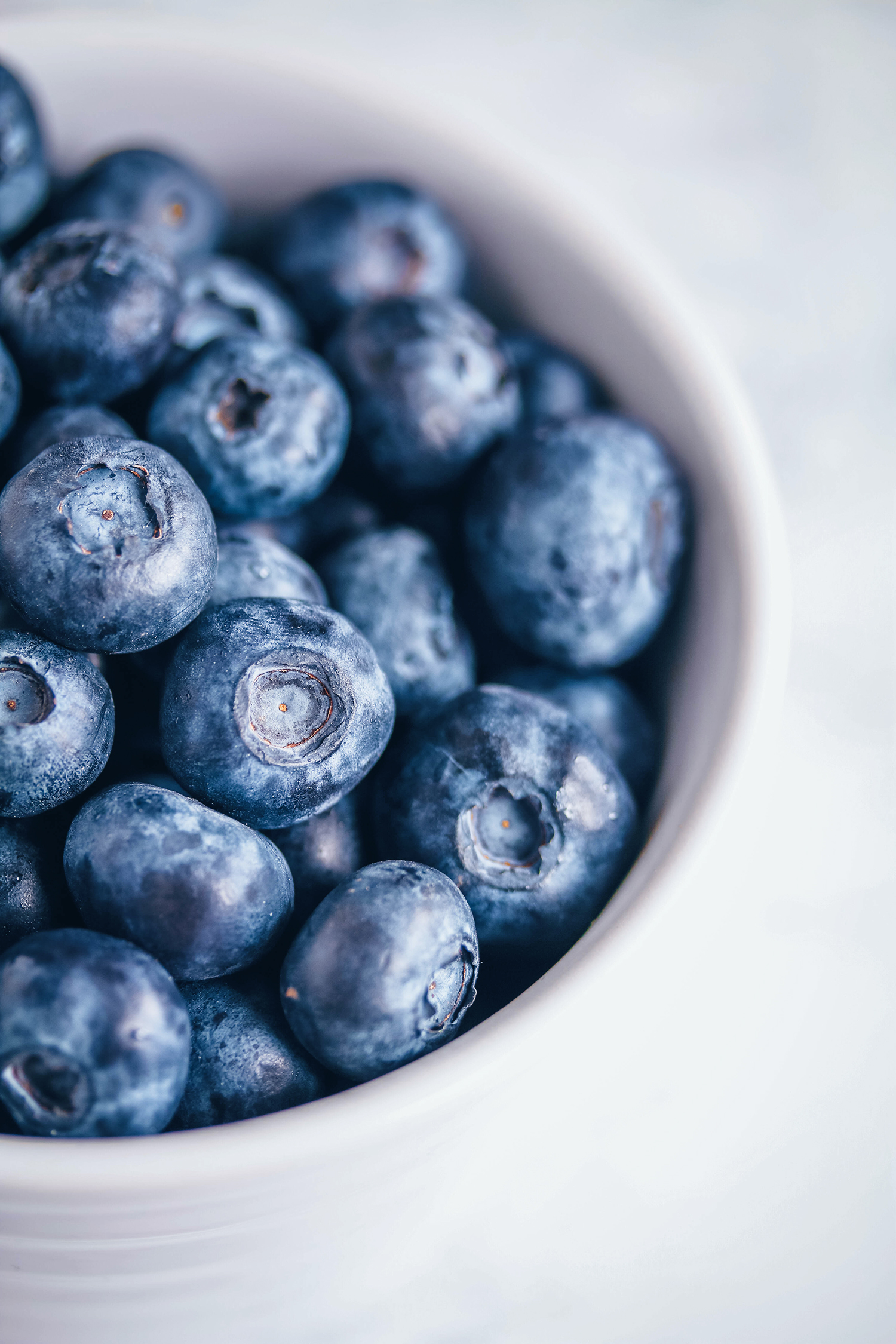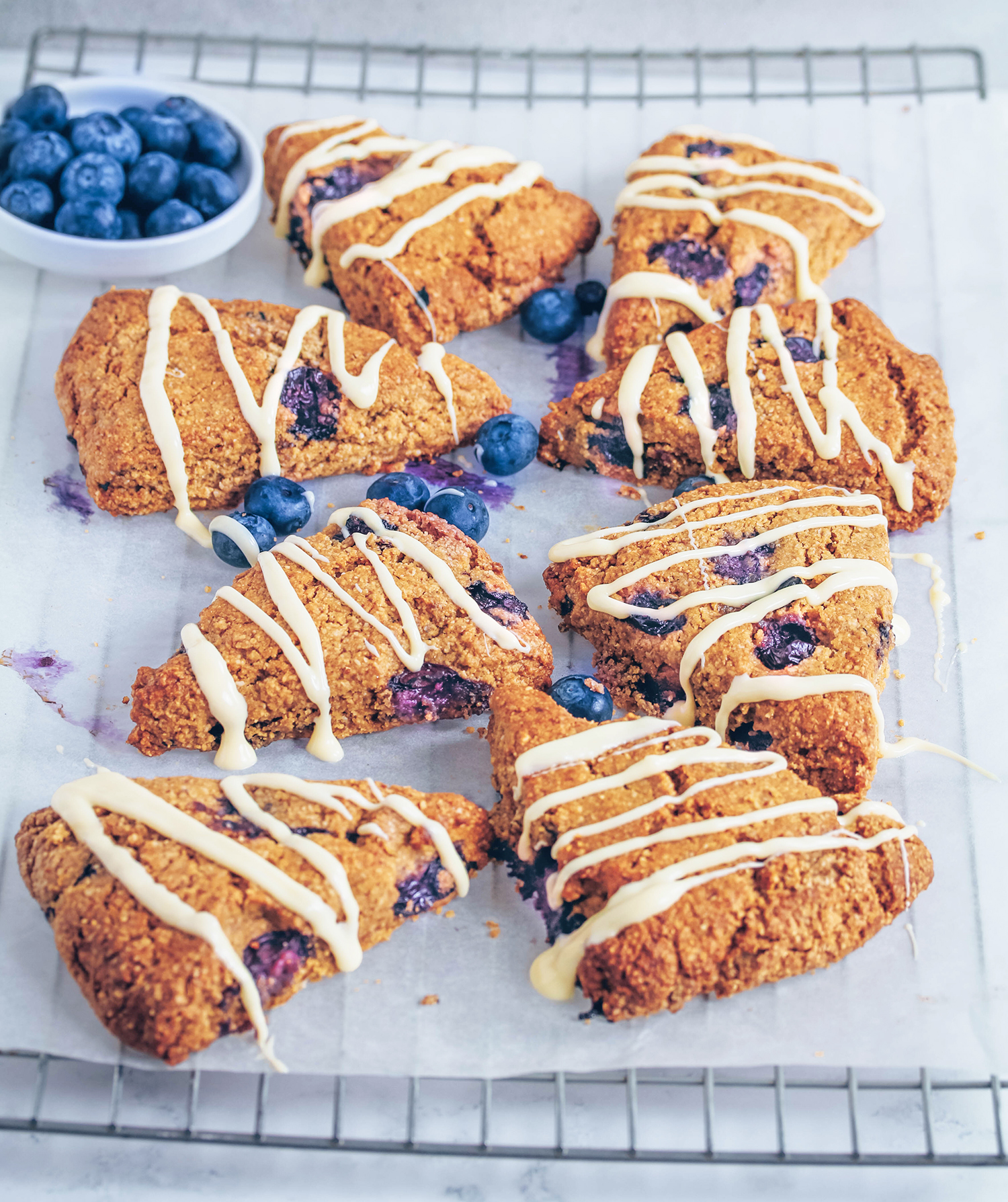 Tip: if you buy a punnet of blueberries and don't manage to eat them all within a couple of days, simply freeze them and add them to your morning smoothie or fold them into your porridge. That way you minimise waste, save money and enjoy more blueberry goodness!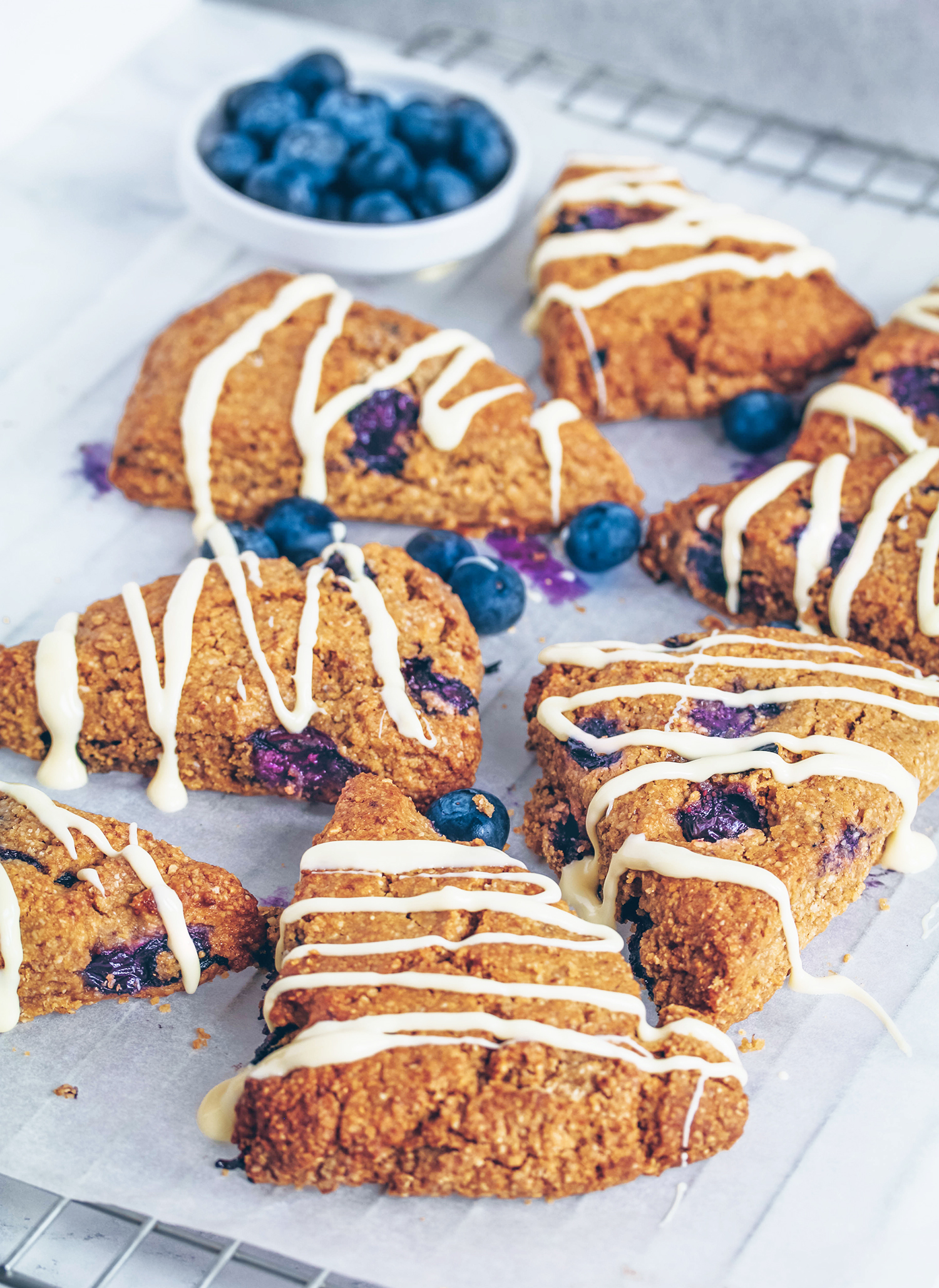 These scones are:
Vegan – made with coconut oil & soy milk instead of butter & milk
Gluten-free – made with gluten-free oats & ground almonds instead of flour
Easy to make – only call for a handful of ingredients
And super delicious – packed with blueberry goodness 😀
Watch the video below (just under the method section) to find out just how easy they are to make!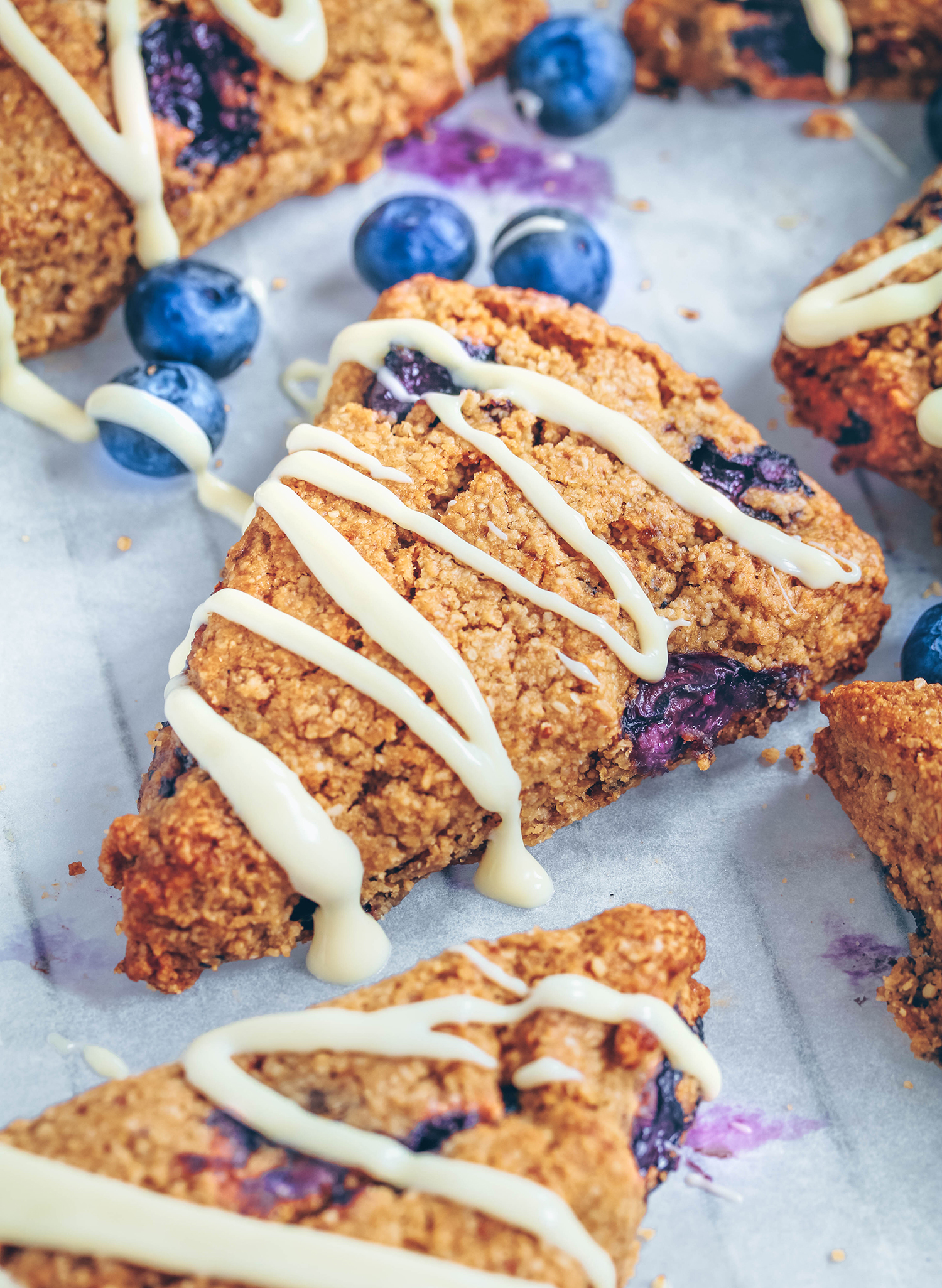 ---
Blueberry Scones (Vegan & Gluten-free)
Makes: 8
Ingredients

180g (1.5 cups) oat flour – plain oats ground into a flour in the food processor. Use gluten-free oats if allergic/intolerant to gluten
100g (1 cup) ground almonds
75g (1/2 cup) coconut sugar or brown sugar
2 tsp baking powder
1/2 tsp salt
95g (1/2 cup) coconut oil, cold
4 tbsp milk of choice
90g (1/2 cup) Chilean blueberries
Method
(Watch the video)
Preheat your oven to 200°C (180°C fan assisted)/ 400°F.
Mix the oat flour, ground almonds, coconut sugar, baking powder and salt in a large bowl.
Add the cold coconut oil and combine with a pastry cutter or your fingers.
Add in the milk and mix to form a dough, then fold in the blueberries.
Transfer the dough onto a well floured surface and shape into an 8" disc.
Slice into 8 triangles and arrange them on a baking tray lined with parchment paper.
Bake for 15-20 mins.
---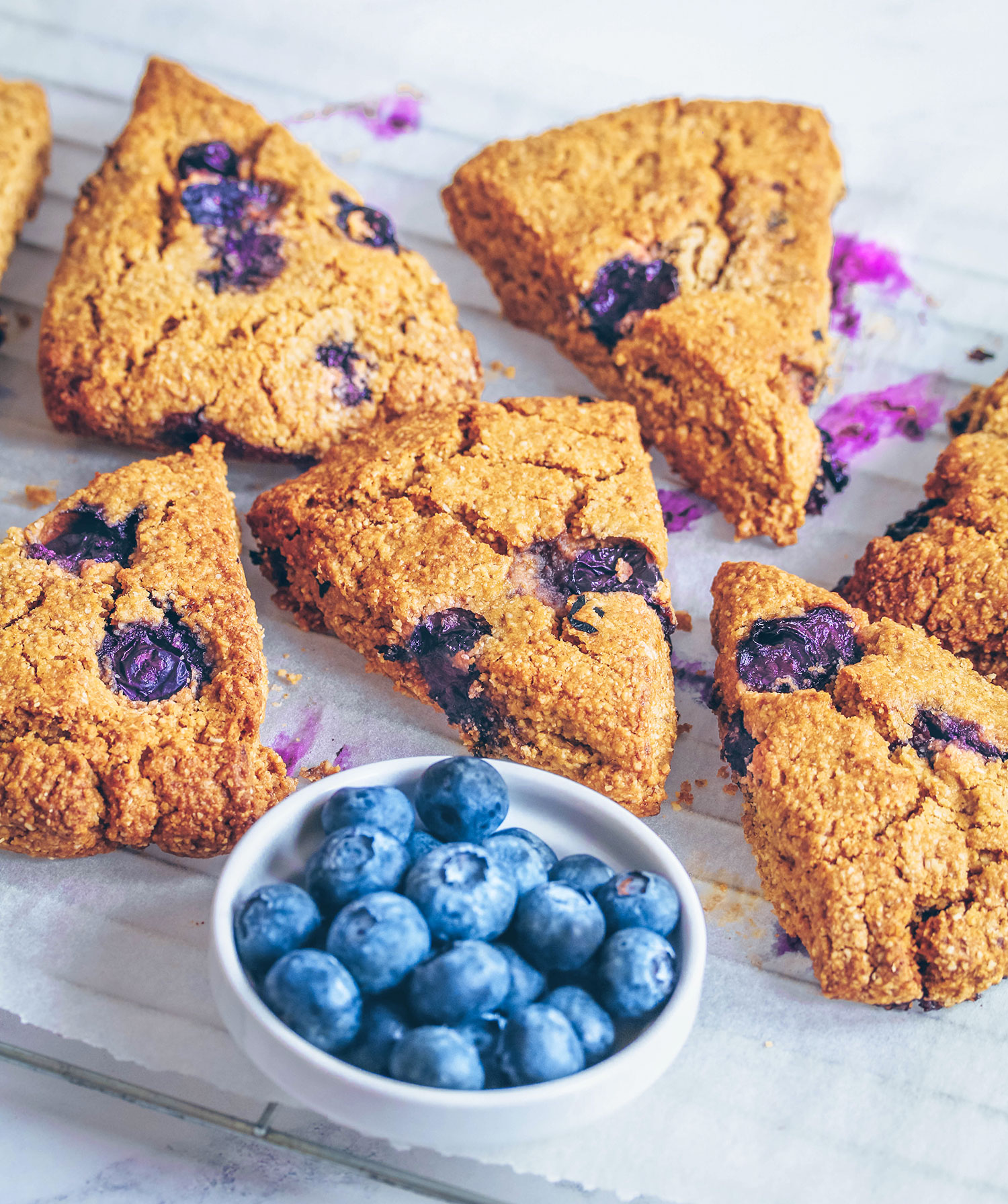 Thanks to Seasonal Berries for sponsoring this post. Commissioned posts is how I'm able to continue working on the blog and creating recipes and recipe videos for you. As always, all opinions are my own.