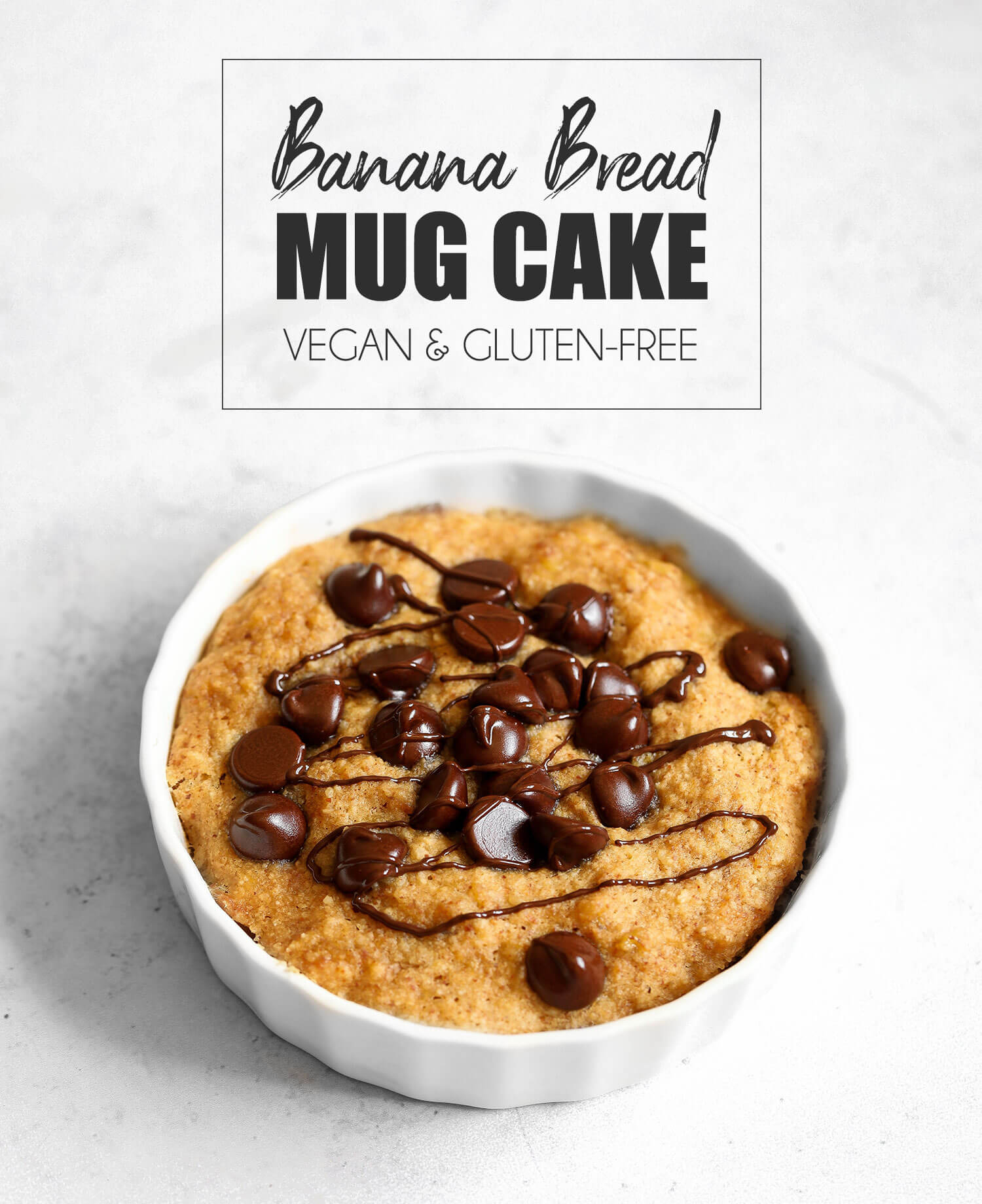 Another quick and easy dessert that's ready in just 5 minutes. This banana bread mug cake is the perfect single serve slice of cake for people like me who when they crave a cake, they want it right now!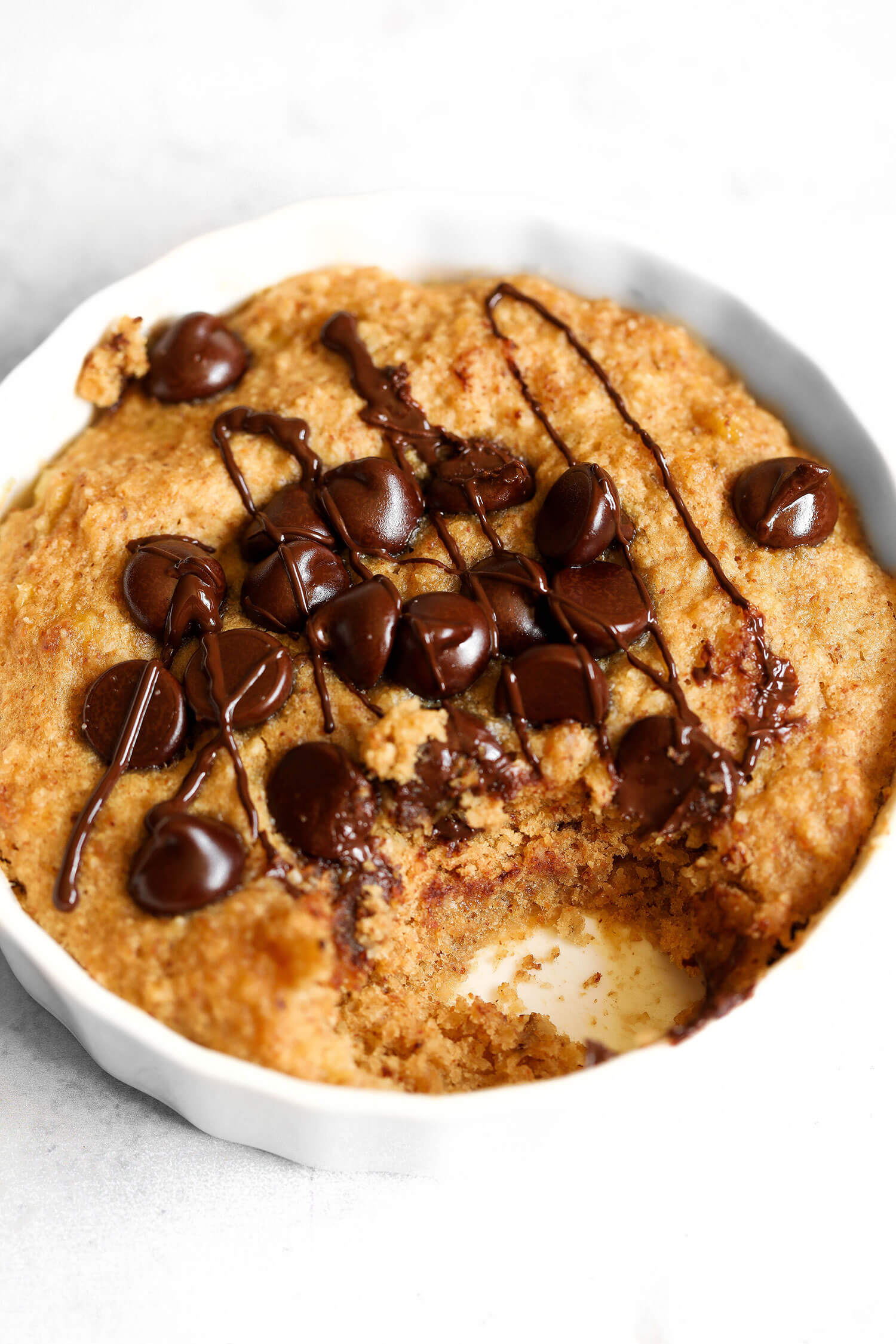 Even though we're in lockdown and many of us are finding a lot more free time on our hands than usual, I'm still finding that my easy, few ingredient and quick recipes are doing the best. So I'm going to keep making those kind of recipes!
I can see why – just because I have more free time doesn't mean I have the energy to make complicated desserts that take ages to make and leave me with a sink full of dishes to wash up. I think the lockdown along with all the worries and uncertainties that come with it have left many, including myself, lacking in energy and not necessarily wanting to do a lot of unessential tasks, including baking. Right now I'm drawn towards easy and quick treats. The easier the better!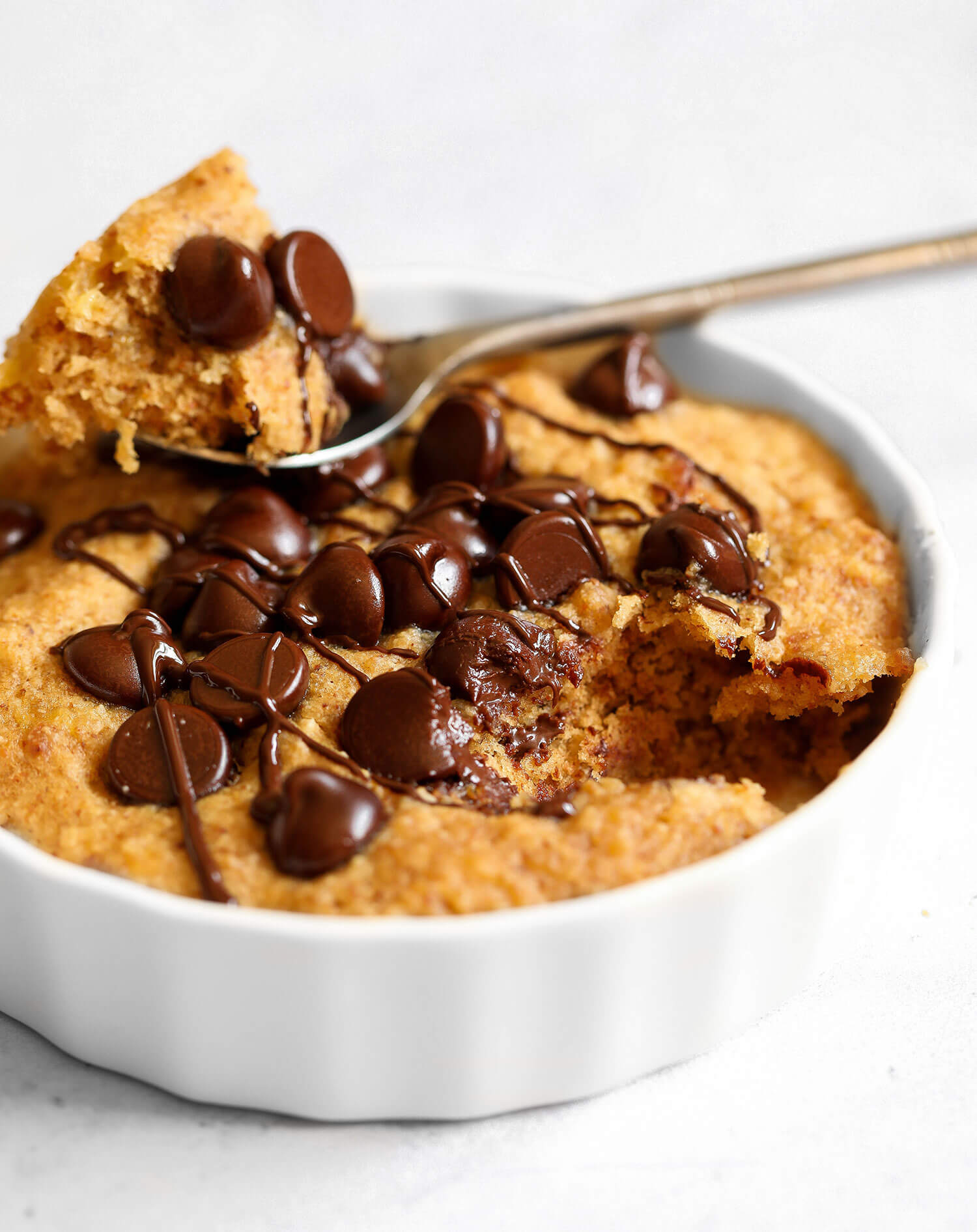 If you're craving something sweet, but don't feel like going to the shops to pick up something, or if you simply want something lighter and healthier that won't take too much of your time, this banana bread mug cake is for you! It's also single serve, meaning you're only making enough for one person. Very handy when you're craving cake but don't want to go all out and make a full size cake.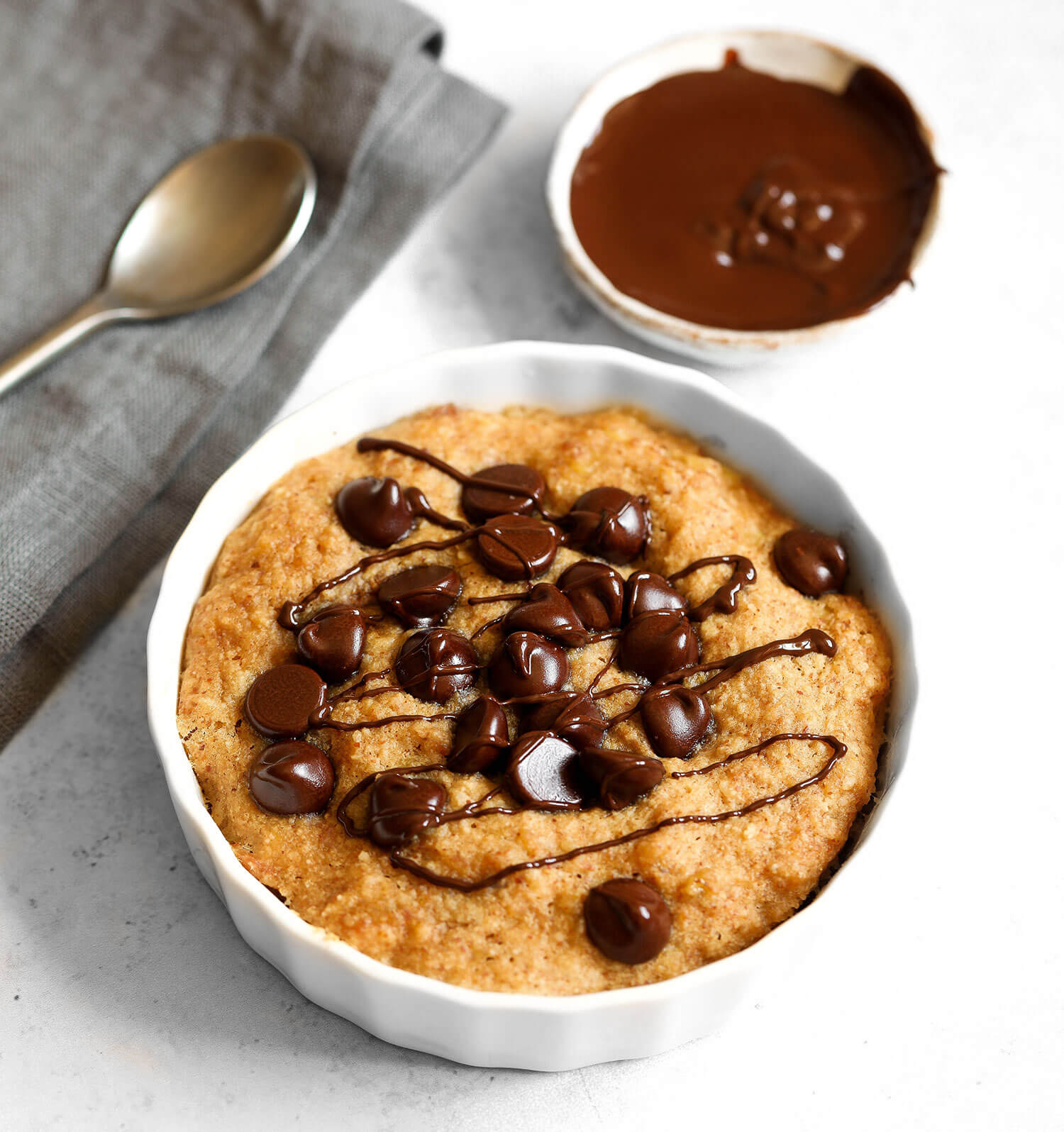 As well as a dessert, this banana bread mug cake would also make a yummy snack in between meals or even a quick breakfast as a nice change from the usual go-tos like porridge, smoothies or toast.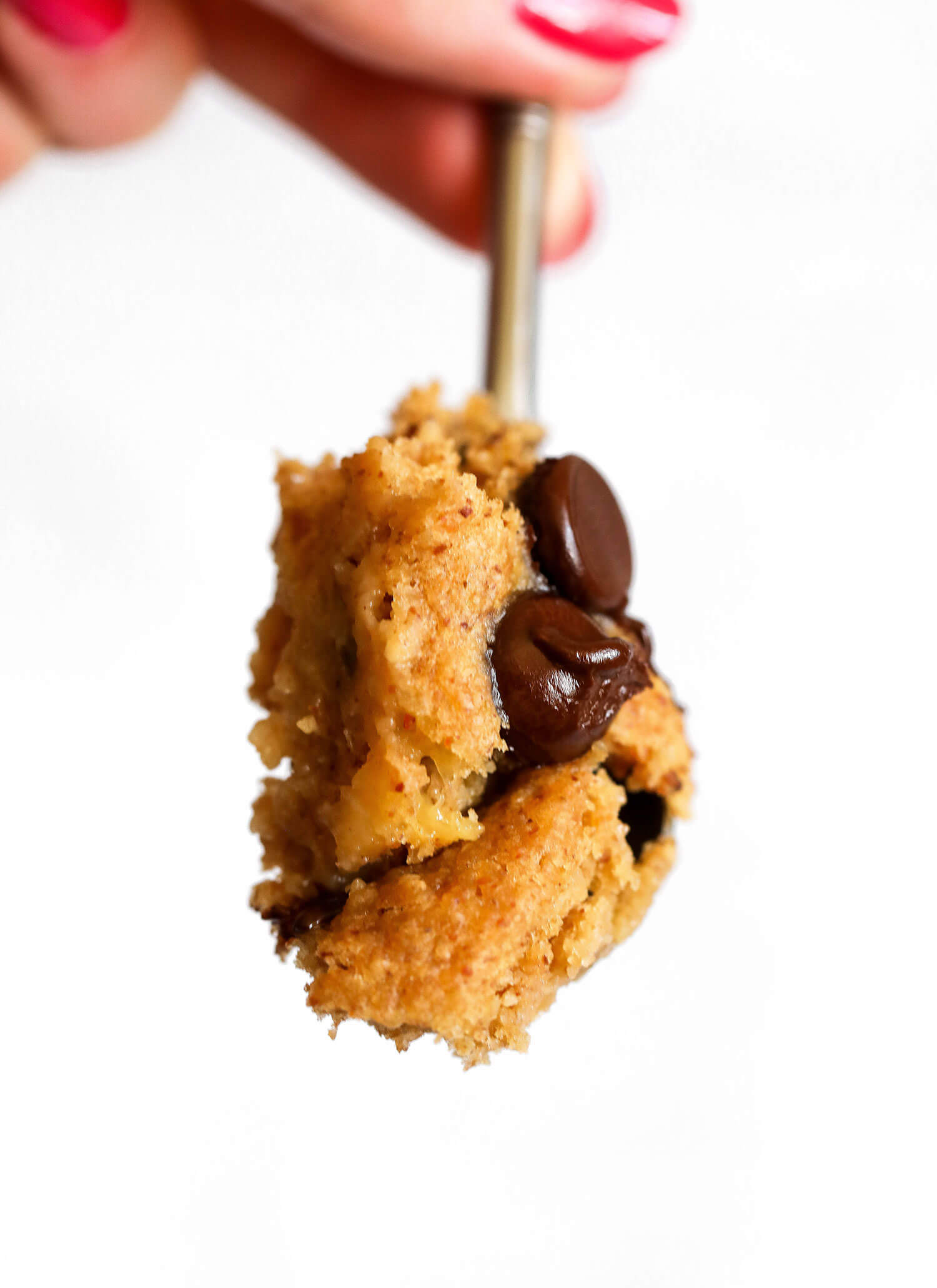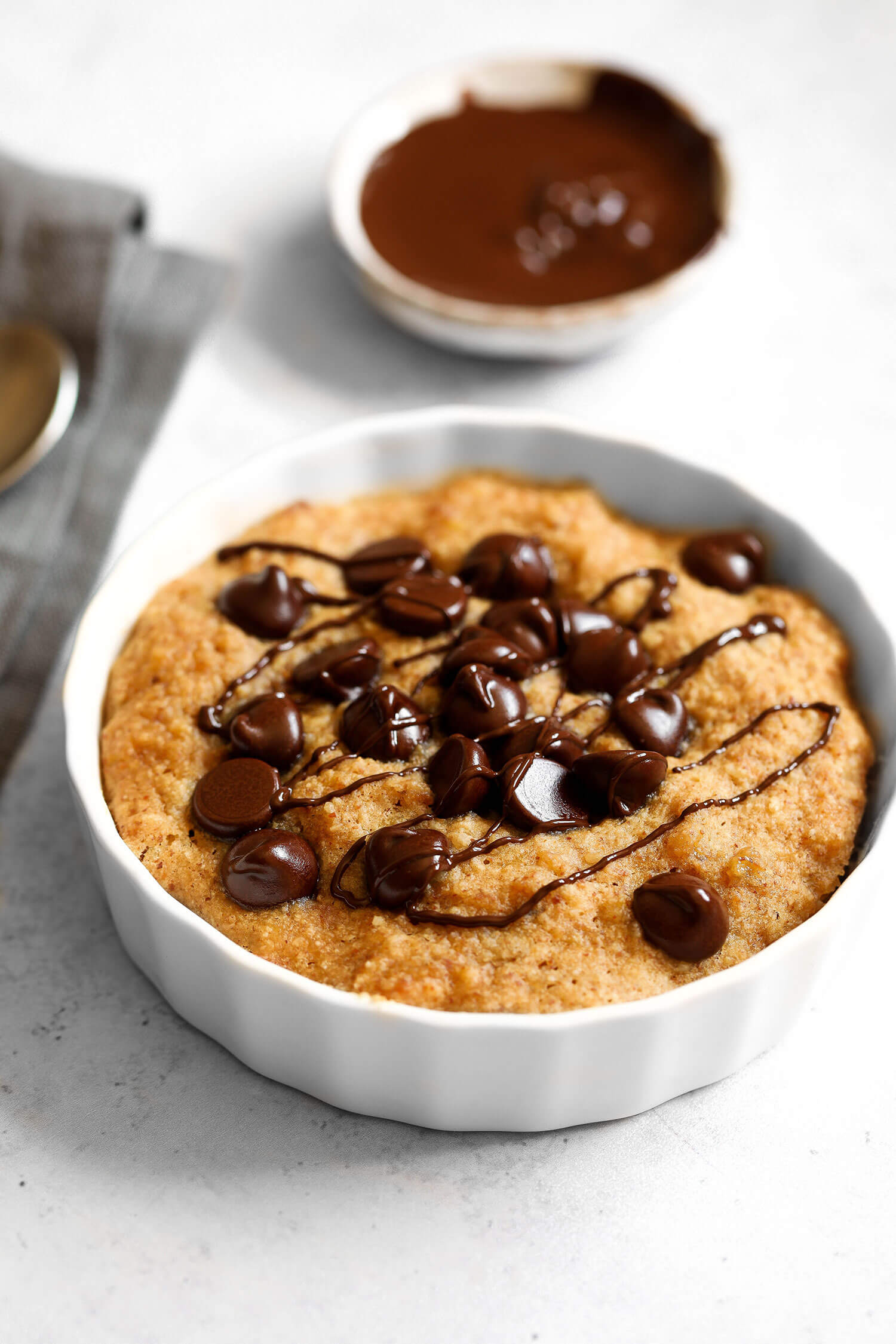 Banana Bread Mug Cake
Serves – 1
Ingredients
2 tbsp oat flour – plain oats ground into a flour in the food processor. Use gluten-free oats if allergic/intolerant to gluten
2 tbsp ground almonds
1/4 tsp baking powder
Pinch of salt
1/4 tsp cinnamon
1/2 banana, mashed
1 tbsp almond butter or peanut butter
1 tbsp maple syrup
1 tbsp dark chocolate chips
Method
Mix the oat flour, ground almonds, baking powder, cinnamon and salt in a bowl. Add the mashed banana, maple syrup and almond butter. Mix to combine.
Transfer to a lightly oiled mug or ramekin, then sprinkle the chocolate chips on top. Cook in the microwave for 1-2 minutes. Alternatively you can bake in a 180C preheated oven for 15 minutes.
Enjoy!