Baked Sweet Potato Fries
These fries will change your life! Well not really, but if you're trying to be healthier but still want to enjoy chips or 'fries' from time to time (or everyday!) then this might just make your life a little bit brighter.
I was never the biggest fan of chips, I could take it or leave it. I never really craved it – apart from times when I'm so hungry and someone walks pass with freshly made chips from a fish and chip shop, especially when they've drenched it in vinegar!! *drools*, but apart from that, I never crave chips. Sweet potato fries on the other hand I could eat everyday!
There is something so satisfying about the combination of sweetness from the sweet potato together with the salt and spices and just a hint of richness from the olive oil.
If you don't particularly like spices, you can completely leave the spices out and simply season with salt and pepper – in most cases, that's exactly what I do! Sweet potatoes are already bursting with flavour so it's not necessary to add any extras.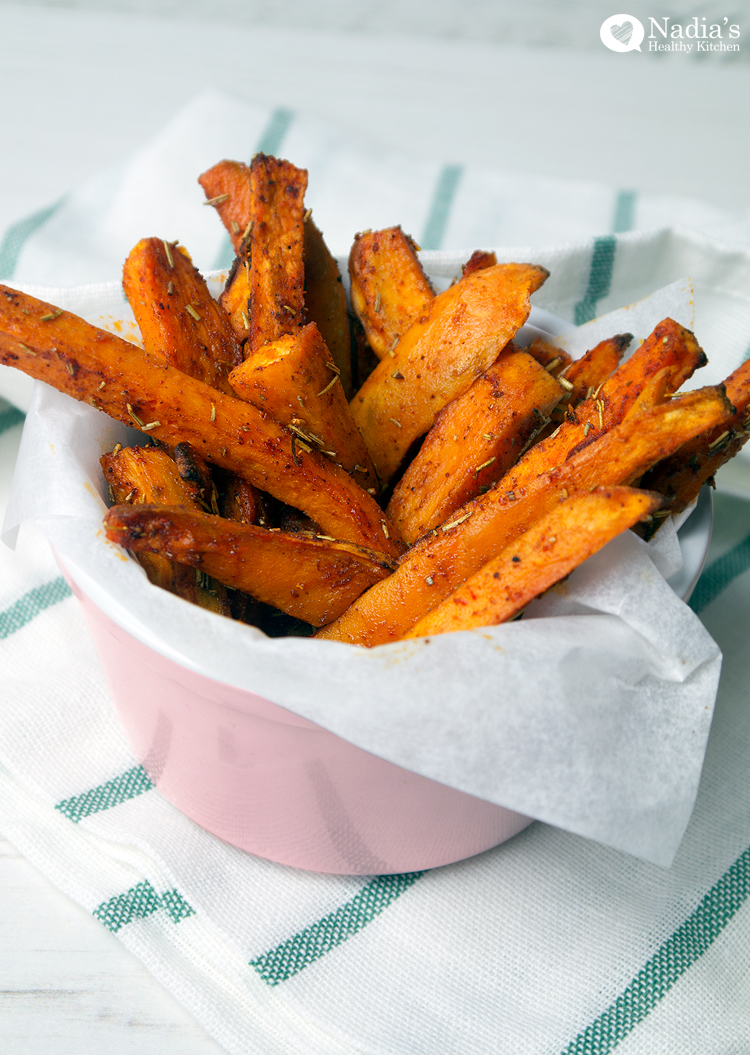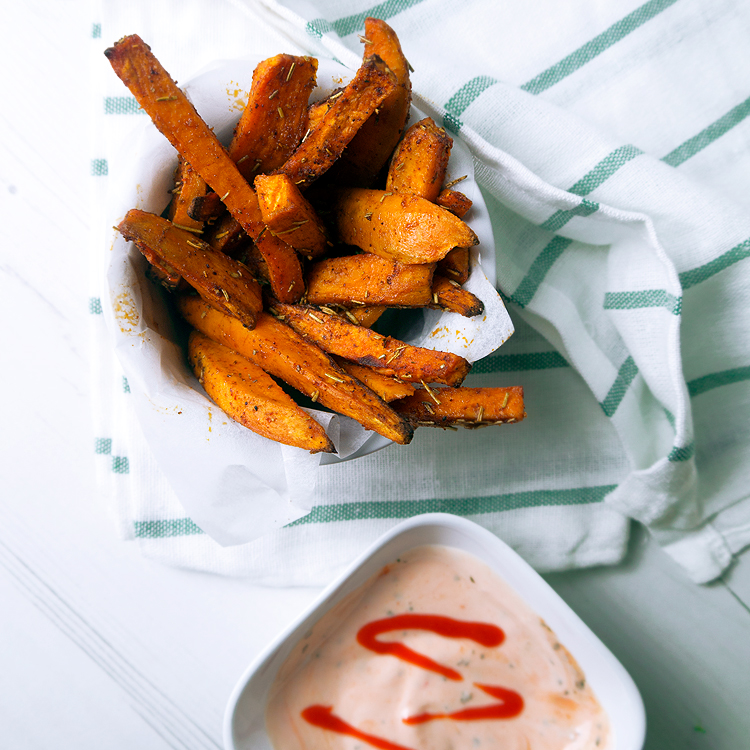 Baked Sweet Potato Fries with Sriracha Mayo
2015-05-31 16:59:41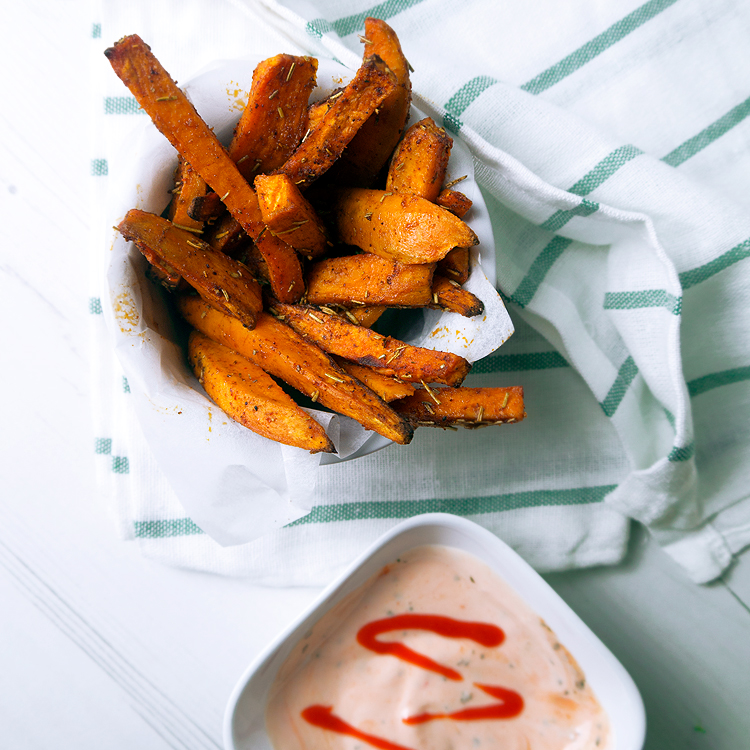 Serves 4
Ingredients
750g sweet potato
2-3 tbsp olive oil
1/2 tsp salt
1/2 tsp black pepper
1/4 tsp garlic powder
1 tsp paprika
1/2 tsp cumin
1 tsp rosemary
1/4 tsp cayenne pepper
Sriracha Mayo
1/3 (5 tbsp) cup mayonaise
1 tsp sriracha
1 tbsp lemon juice
Pinch of salt
Instructions
Preheat your oven to 220*C/200*C (fan assisted)/430*F
Peel the sweet potatoes and cut off the ends. Cut the potatoes in half lengthwise then slice into strips, about 1/4" thickness. You can make them thinner or thicker if desired.
In a small dish, mix the oil, salt, pepper, garlic and spices.
Place the potato strips in a large bowl then pour over the spice mixture. Coat evenly then arrange on a baking sheet covered with parchment paper in one single layer.
Bake for 20-25 minutes (may take less or more time depending on thickness)
To make the Sriracha mayo
Mix all the ingredients together in a small bowl and serve with your sweet potato fries.
Enjoy!
Nadia's Healthy Kitchen https://nadiashealthykitchen.com/