WATCH THE VIDEO
Baked Paprika Potato Wedges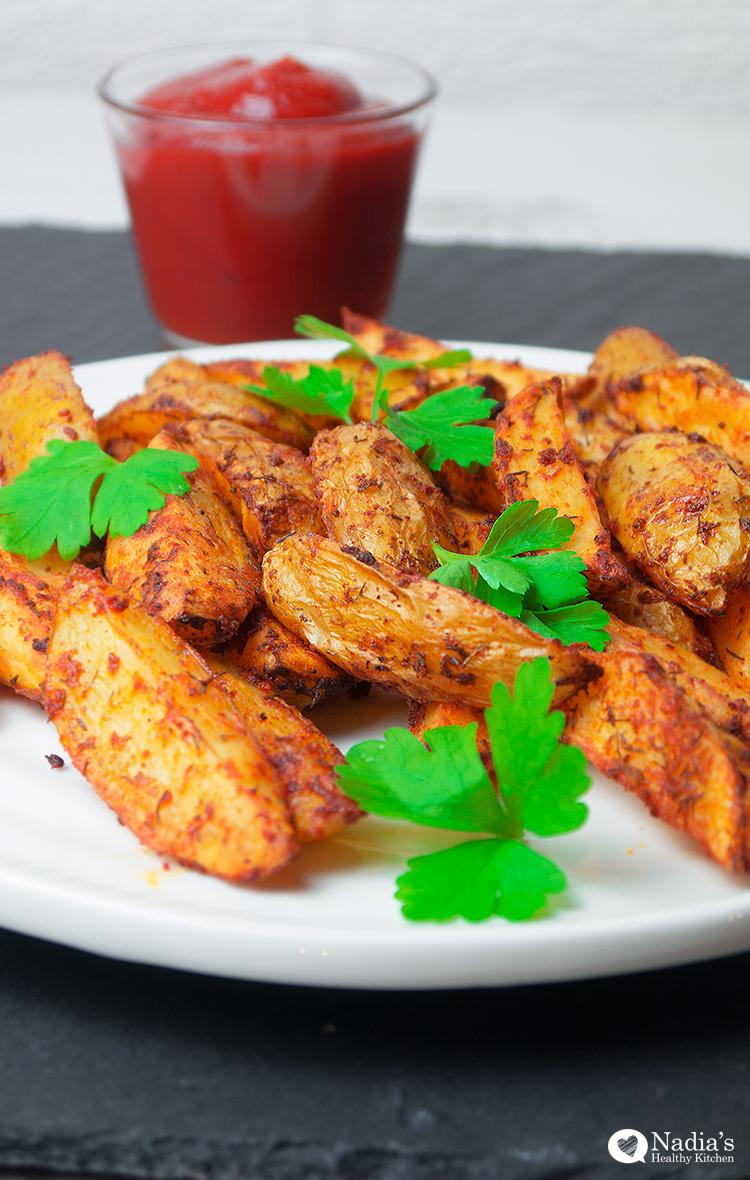 This side dish is now a favourite in our house, my husband can't get enough of it! I made these wedges once a while ago as a change from the usual sweet potato fries I usually go for and now every time I ask the hubby what he fancies to eat he'll ask for these baked paprika potato wedges.
Watch the video above to see how easy these baked paprika potato wedges are to make!
White potatoes have such a bad reputation now, along with bread, rice…etc, but I don't see anything wrong with eating potatoes every now and then as part of a balanced diet. True, sweet potatoes are better for you as they offer an impressive serving of vitamin A, a vitamin that white potatoes lack, but they're still a good form of carbohydrate to include in your diet. We tend to have these wedges on weekends as a treat, usually with my chickpea pizza which is lower in carbs compared to regular pizza so we can afford to indulge in some extra carbs on the side!
You can always use sweet potato instead of white potato if you prefer, but because sweet potato has quite a distinctive sweet flavour, the spices won't show up as much but will still taste delicious!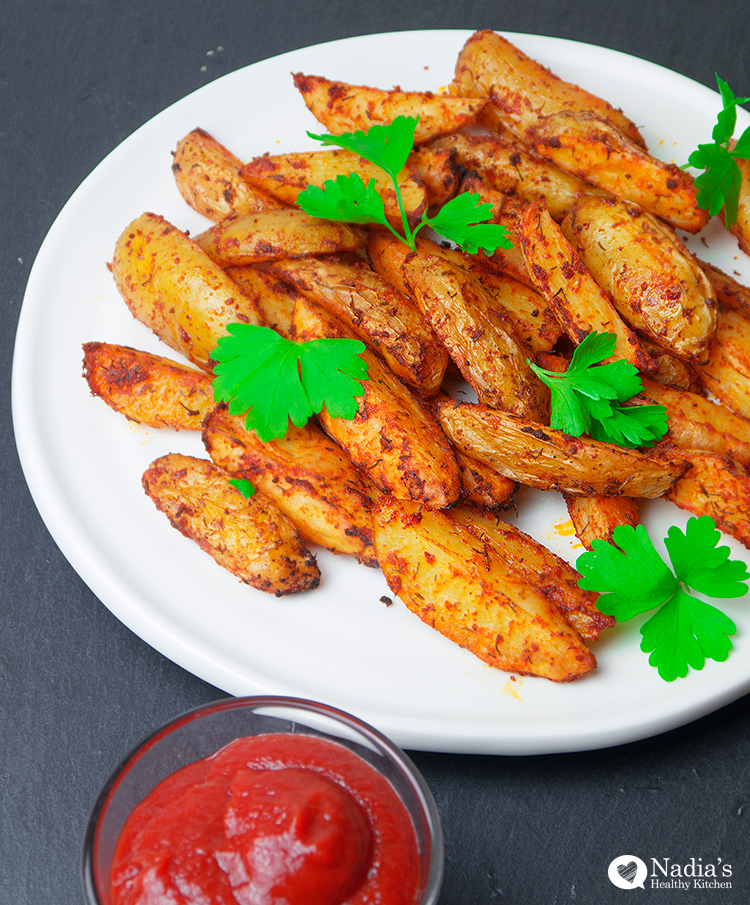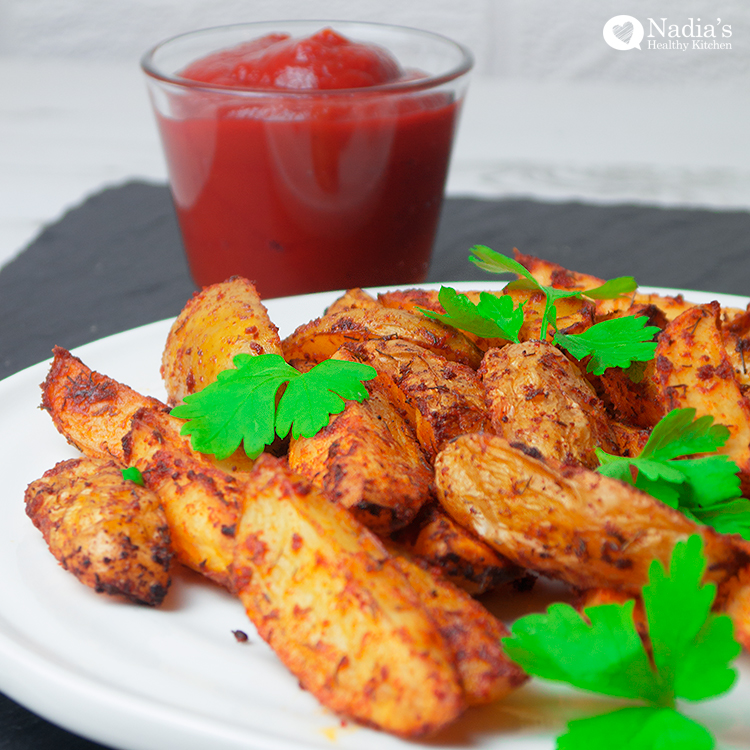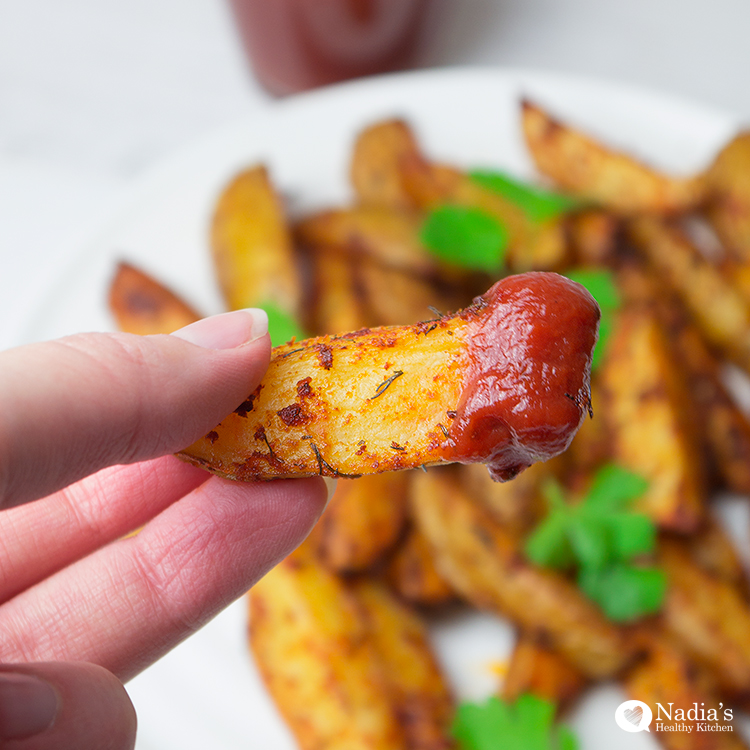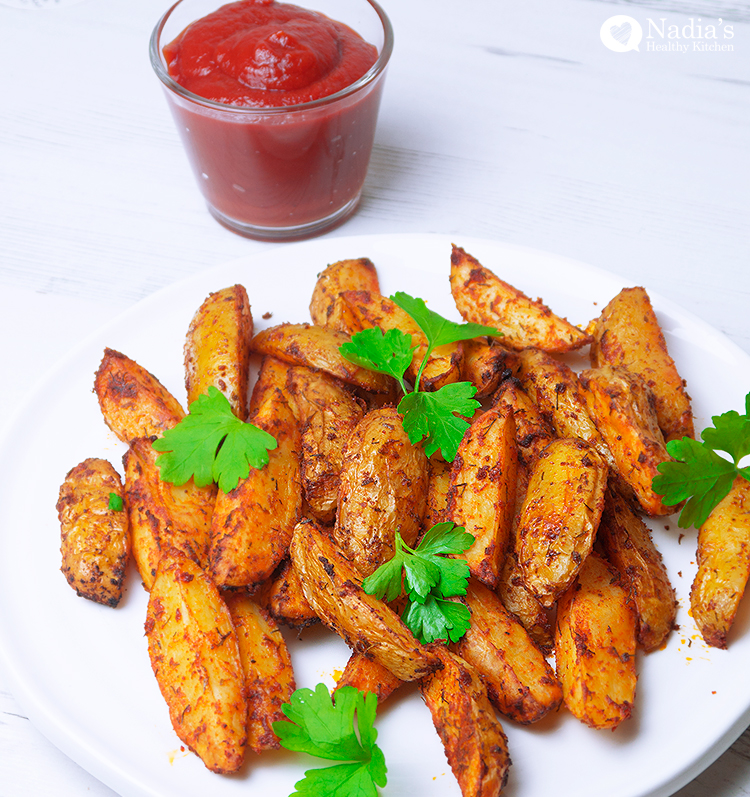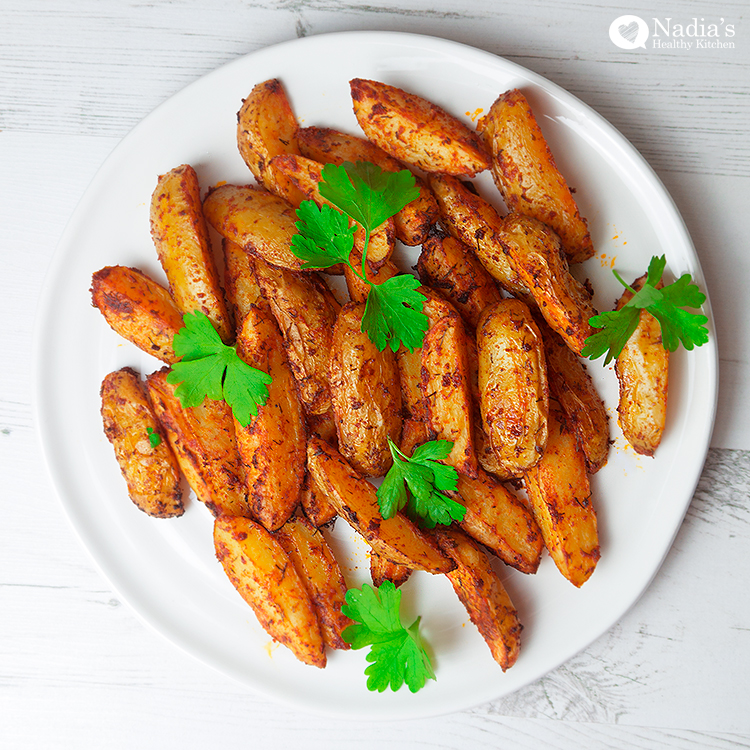 Baked Paprika Potato Wedges
2015-08-17 14:07:57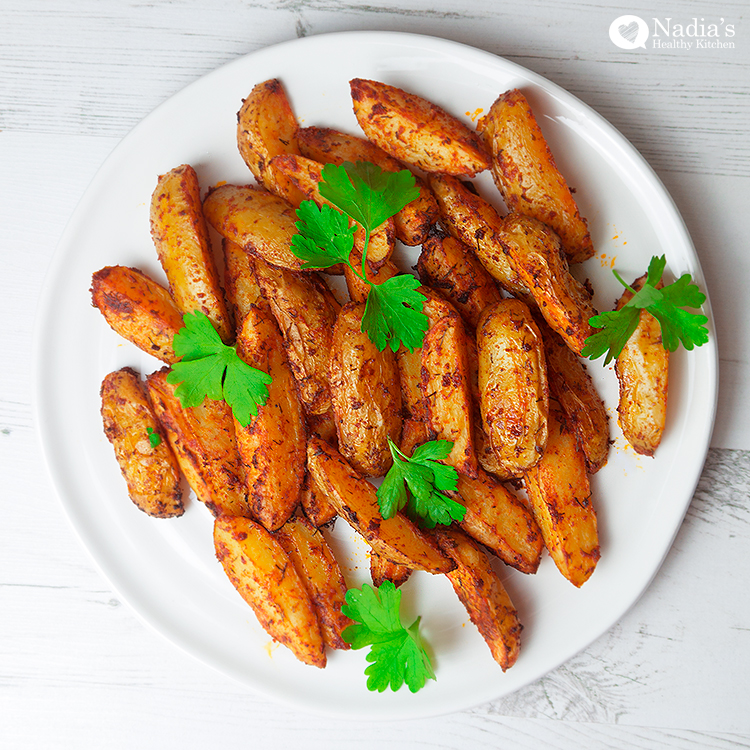 Ingredients
Watch the video demo at the top of the page!
750g small potatoes
1 tbsp paprika
3/4 tsp salt
2 tsp dried dill
1/2 tsp garlic powder
a generous sprinkle of black pepper
2-3 tbsp olive oil
Instructions
Preheat your oven to 180*C (160*C fan assisted)/ 350*F
Slice each potato in half lengthways, then slice each half in half again so that each potato makes 4 wedges.
Transfer into a large bowl then sprinkle on top the paprika, dill, garlic powder, salt and pepper.
Drizzle on top the olive oil. You want just enough to help the spices coat the wedges evenly.
Now transfer the wedges onto a baking sheet or roasting tin covered with parchment paper.
Bake for around 30 minutes - or until the potatoes are nice and soft on the inside and golden on the outside.
Nadia's Healthy Kitchen https://nadiashealthykitchen.com/