Apple Blackberry Crumble Tart (Vegan & Gluten-free)
Keeping this blog short, sweet and to the point. I've had a really tough and heart breaking few months and I'm trying to adjust to major changes in my life. I'm finding it really tough and it's difficult creating when you feel so low, but I still want to keep my blog and social channels as active as I can at this moment in time because it's the only thing that's keeping me going. Please bear with me while I find my feet again. Nadia xx
Here's a delicious vegan and gluten-free apple crumble tart recipe that's perfect for autumn. Even more delicious when served with vanilla ice cream 😋👌🏼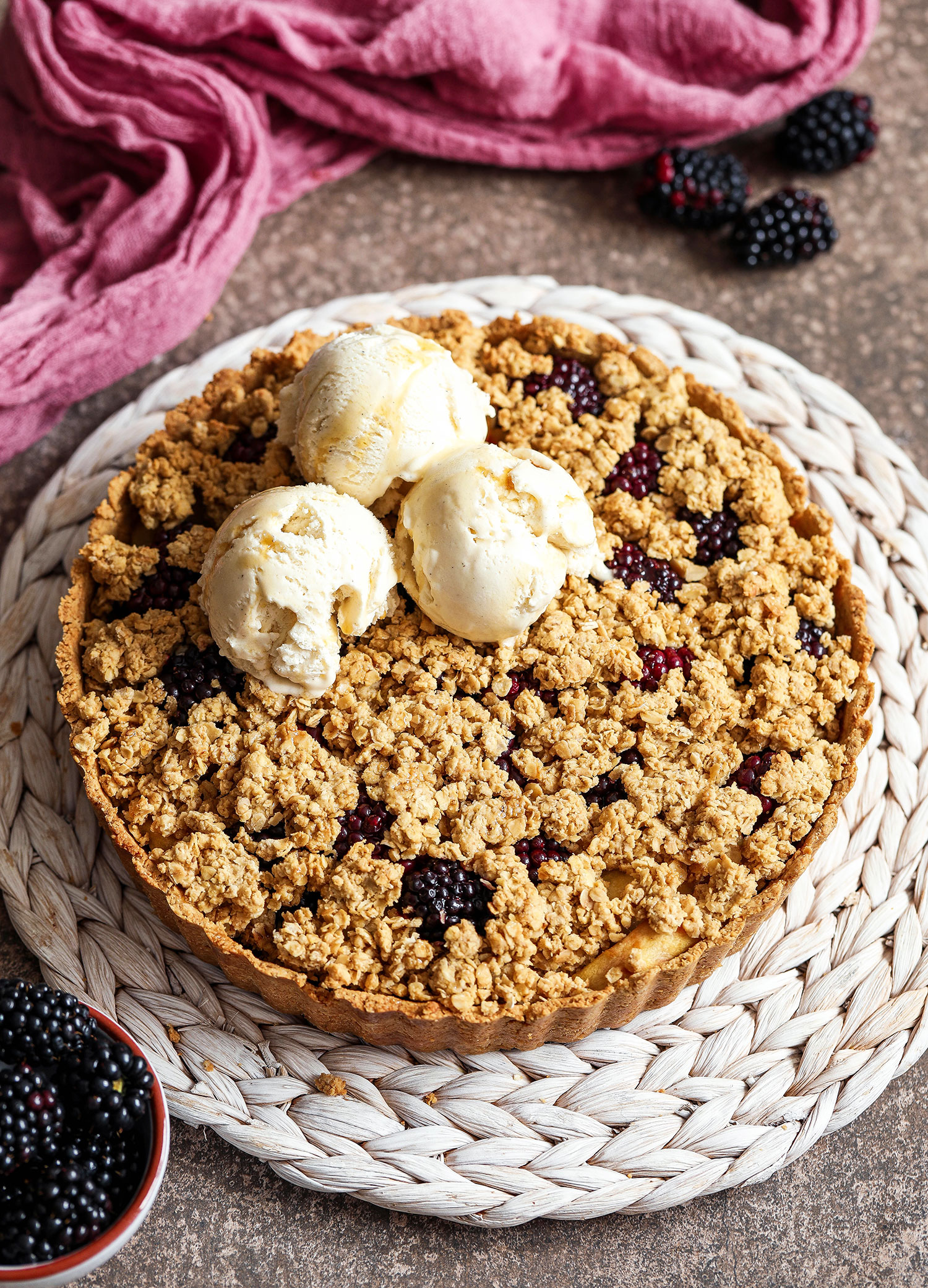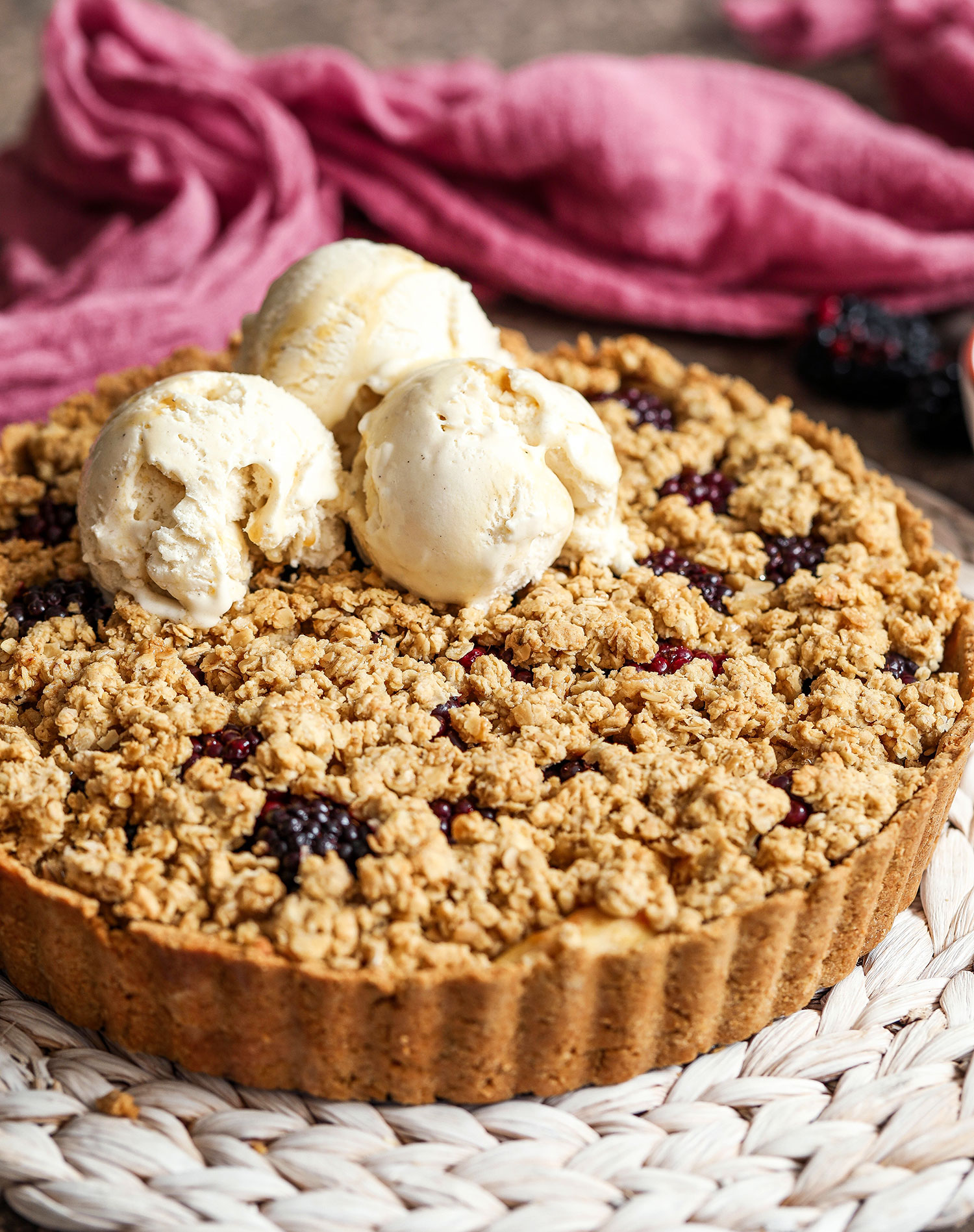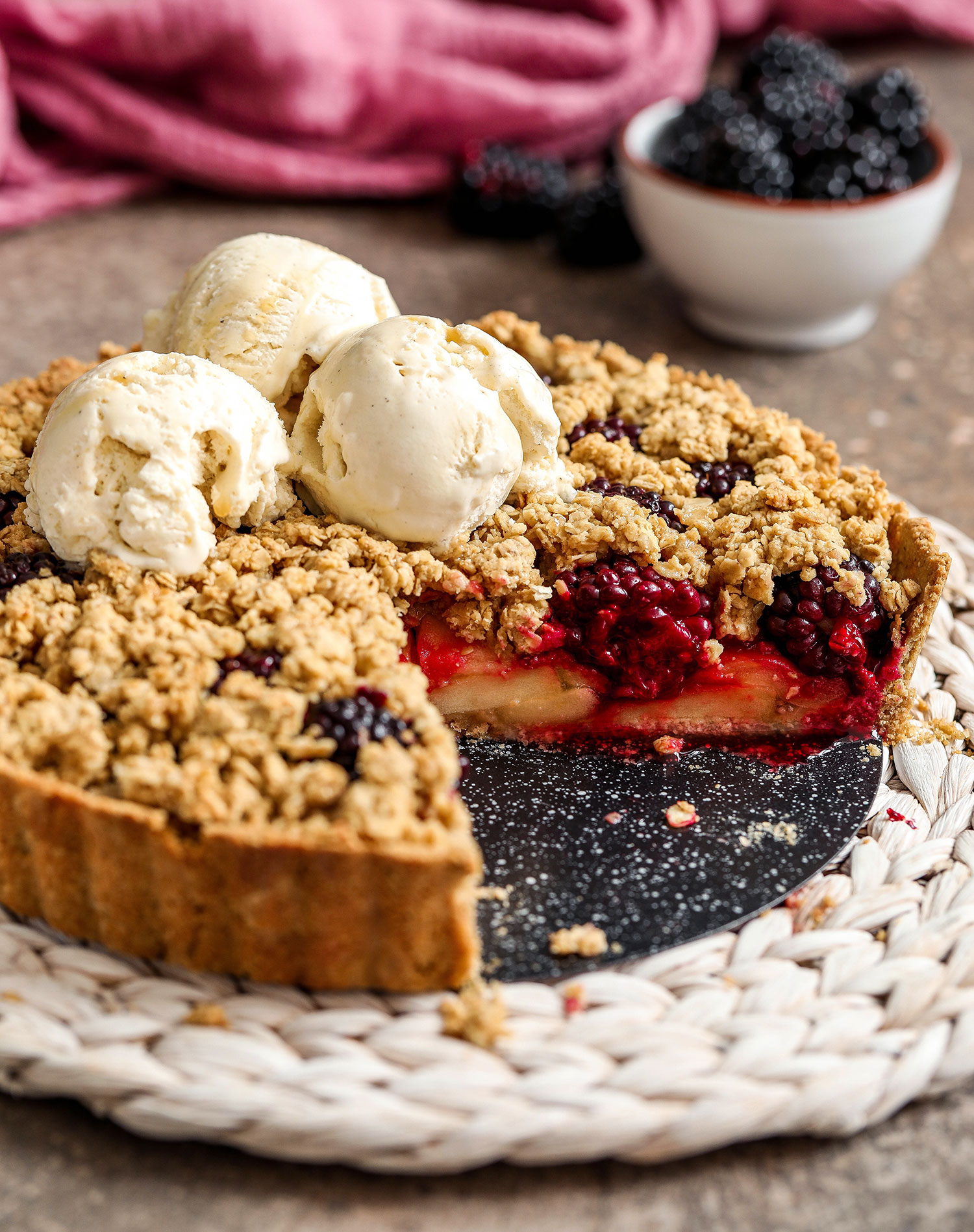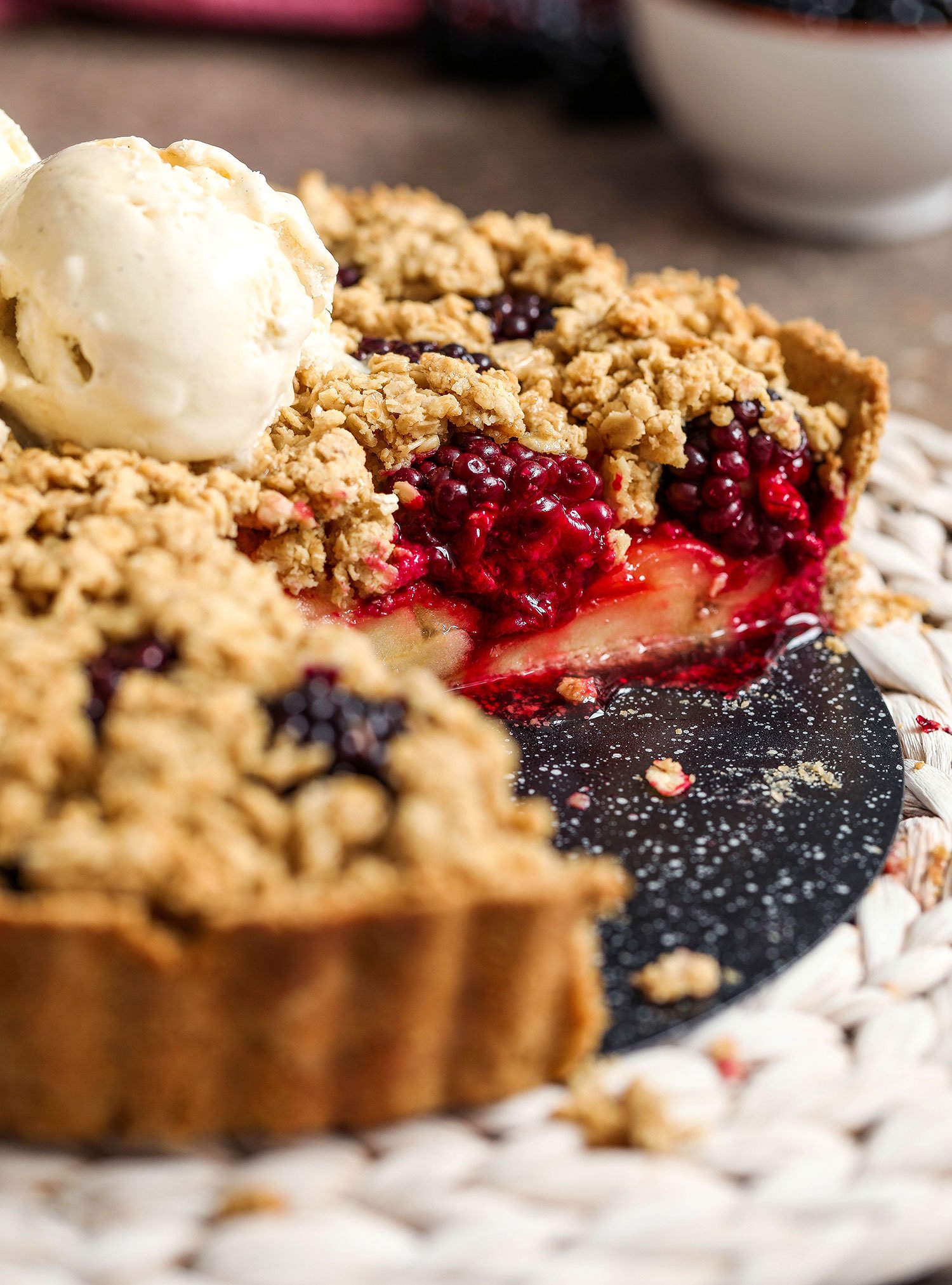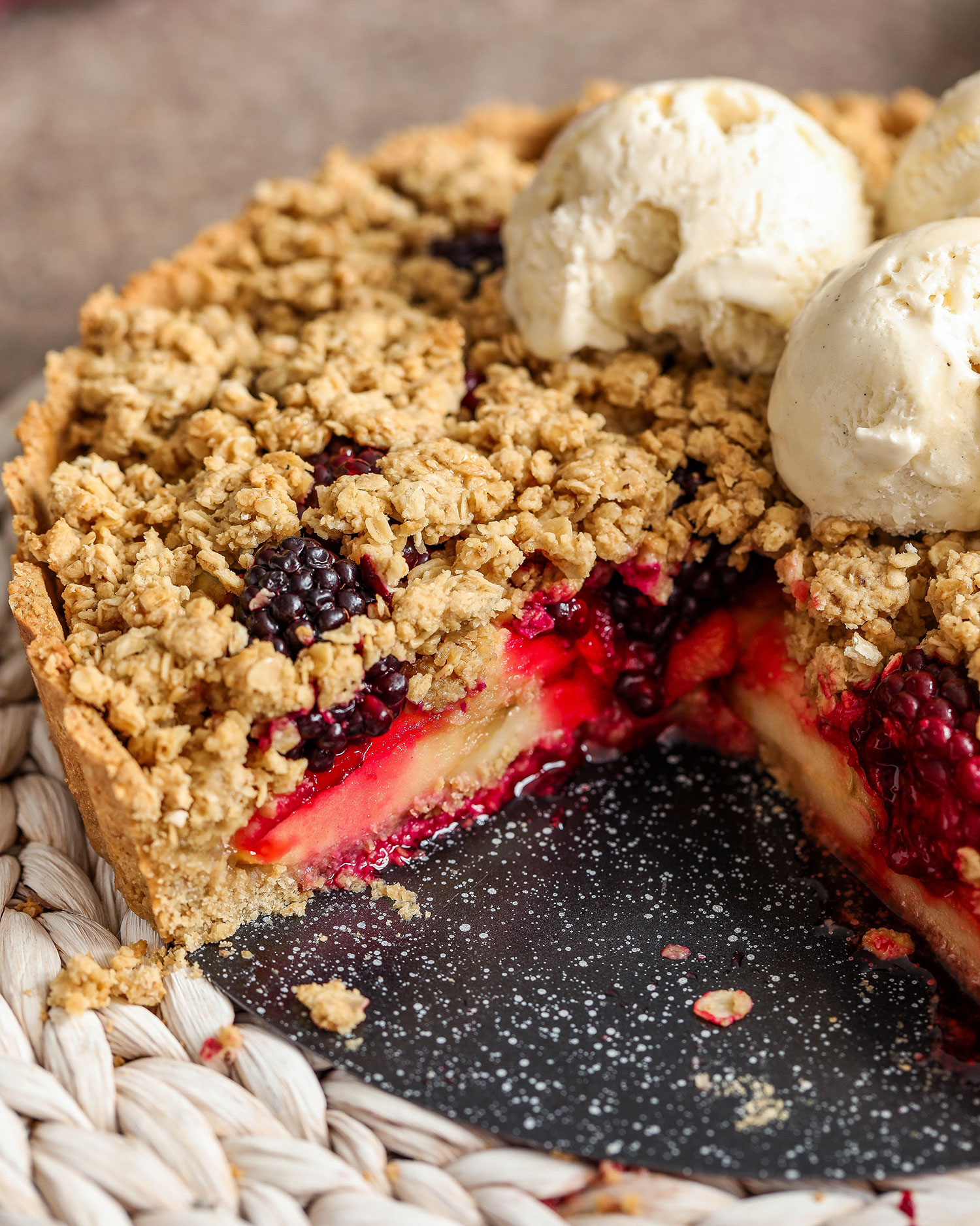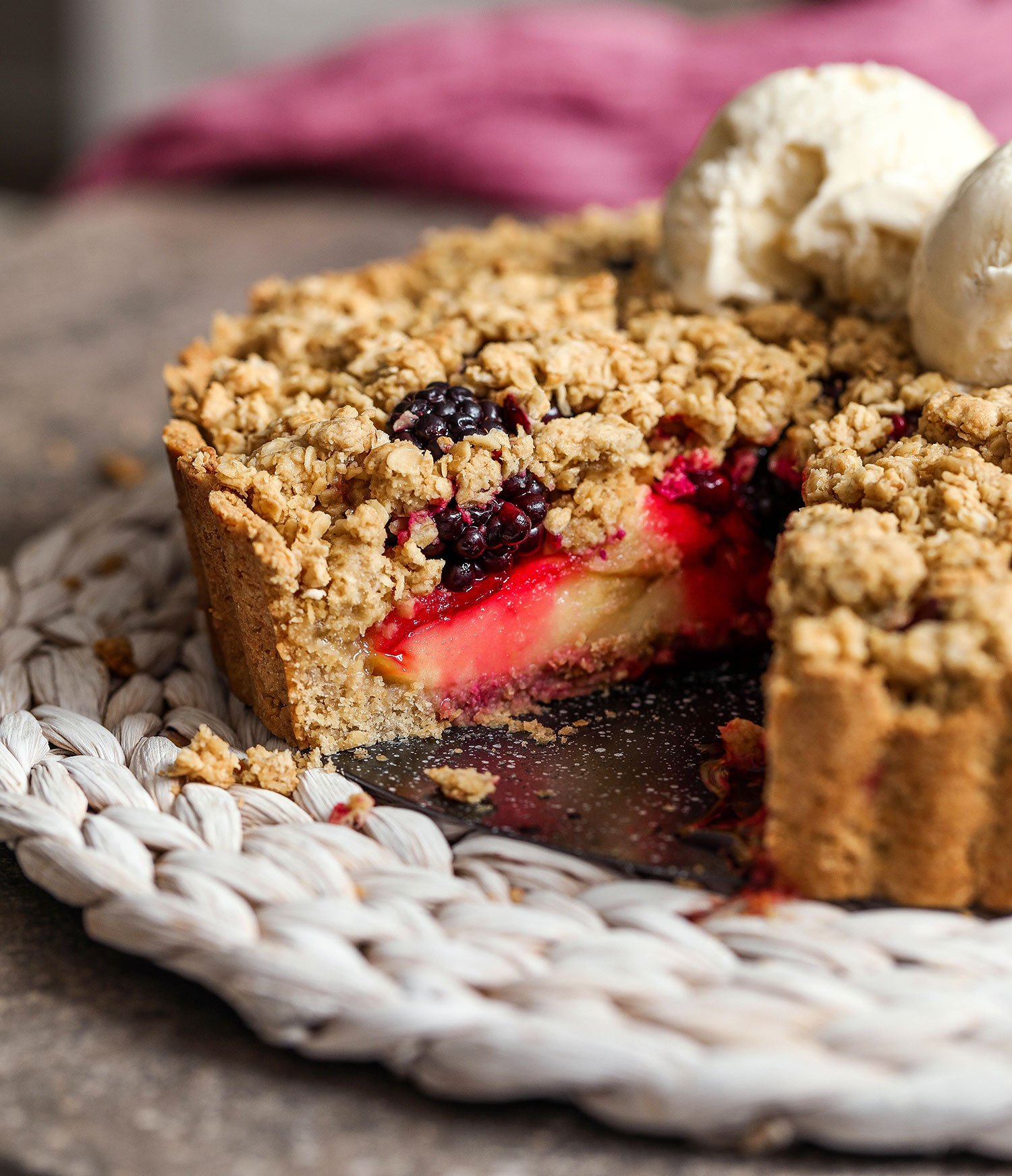 ---
Apple Blackberry Crumble Tart
Serves – 8
Ingredients
For the base
250g oat flour – blend rolled oats in the food processor into a fine flour. Use gluten-free if necessary
1/4 tsp salt
6 tbsp vegan butter/dairy-free spread
3 1/2 tbsp maple syrup
Filling
2 baking apples, peeled, cored and sliced
65g brown sugar
250g blackberries
1 tbsp lemon juice
1 tbsp water
Crumble topping
90g rolled oats – use gluten-free if necessary
1/2 cup oat flour
1/4 tsp salt
2 tbsp maple syrup
4 tbsp vegan butter/dairy-free spread, melted
Method
Preheat oven to 180C/160C fan/350F
To make the crust – mix the oat flour and salt in a bowl and pour in the melted butter and maple syrup. Press the dough into and up the sides of a 8 1/2-inch round tart pan with a removable bottom. Bake for 10 minutes.
In the mean time prepare the filling by adding the chopped apples into a large pan along with the brown sugar, lemon juice and water. Cook on a medium heat for 10 minutes until soft. Place the apple filling in the pie dish and add the blackberries.
To make the crumble topping – In a separate bowl, mix together the oats, oat flour and salt, then pour in the melted butter. Mix together into a crumble, then sprinkle evenly on top of the tart.
Bake for 20 minutes. Leave to cool slightly before slicing.
Serve with vanilla ice cream and enjoy!
---