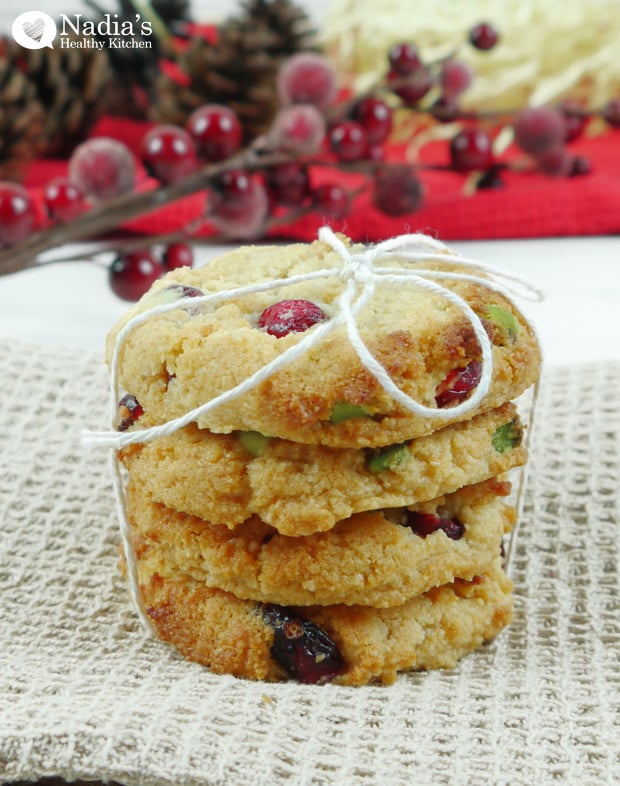 Almond Cranberry and Pistachio Cookies
I hope you've all had a relaxing holiday. Did you indulge in some yummy food and treats? I was planning on doing just that but my tummy has been awfully sensitive the last few weeks so I'm having to take it easy, a very difficult thing to at best times when you're a food blogger let alone around Christmas time!
Baking is my therapy and helps me de-stress so even when I'm not feeling well, I bake!
I wasn't sure what to bake but I knew I wanted to use ground almonds since I had a few bags on hand in my pantry. So I decided to make some flour-less, grain-free and gluten-free cookies. The idea at first was to make chocolate chip cookies, but since we're still in the festive season, I thought why not throw in some cranberries and pistachios and make almond cranberry and pistachio cookies. Those ingredients go so well together, and the little red and green flecks are definitely appropriate for this time of year, although I wouldn't mind eating these cookies all year round!
I used a little coconut oil and no eggs making these cookies dairy free and vegan.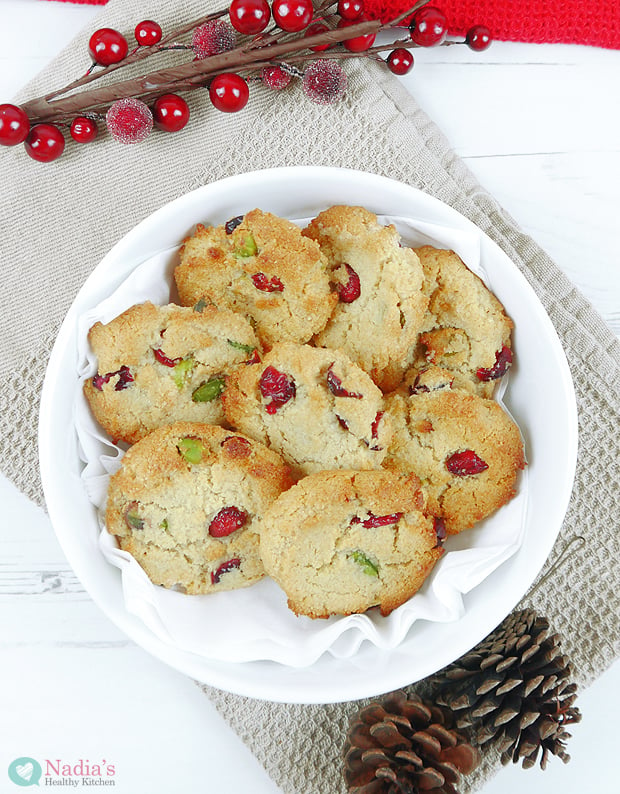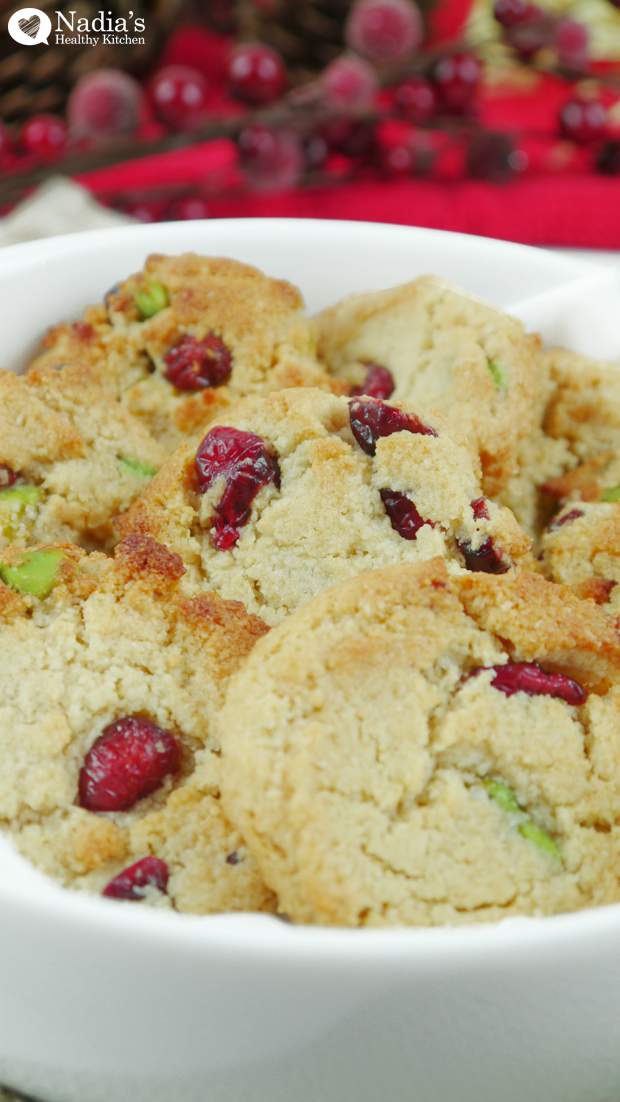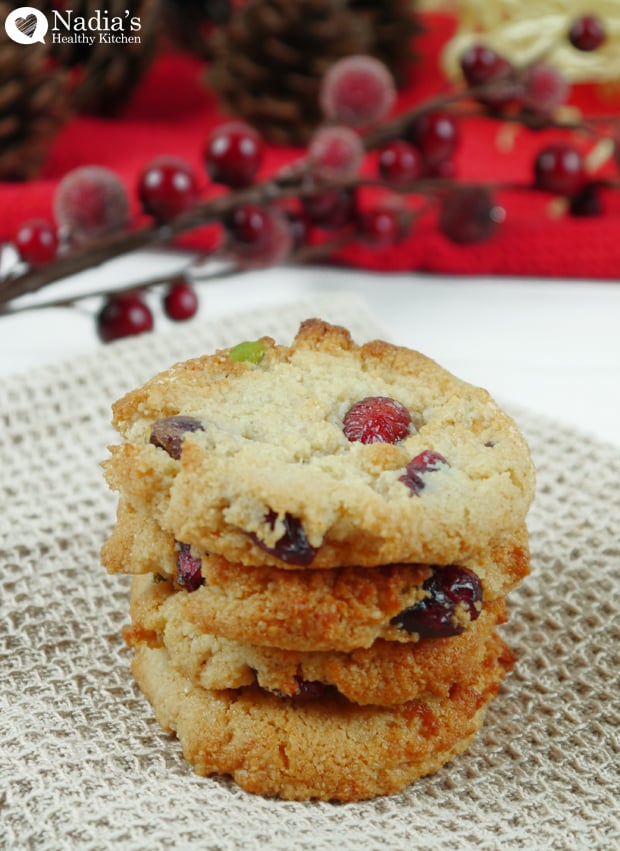 [recipe_box]
Almond Cranberry and Pistachio Cookies
Makes: 16-18 cookies
Dry ingredients:
Wet ingredients:
Directions:
Preheat your oven to 180*C (160*C fan assisted)/ 350*F
In a large bowl, mix together all the dry ingredients
Melt the coconut oil in another bowl then add in the maple syrup, milk/water and almond extract
Now pour the wet mixture onto the dry mixture and combine well.
Place a tablespoon of the dough for each cookie on a tray covered with parchment paper. I used an ice cream scoop to make sure they're all the same size. Press down with the back of a spoon to flatten them out. These cookies don't spread much in the oven so the shape they go in will be the shape they come out!
Bake for 10-12 minutes until the edges of the cookies are golden brown, place them on a cooling rack and leave to cool completely.
[/recipe_box]