4 Vegan Cracker Topping Ideas
* This post is sponsored by Nairn's*
Quick, easy and scrumptious snack ideas – these 4 vegan cracker topping ideas are perfect to make as a healthy snack to keep you going in between meals.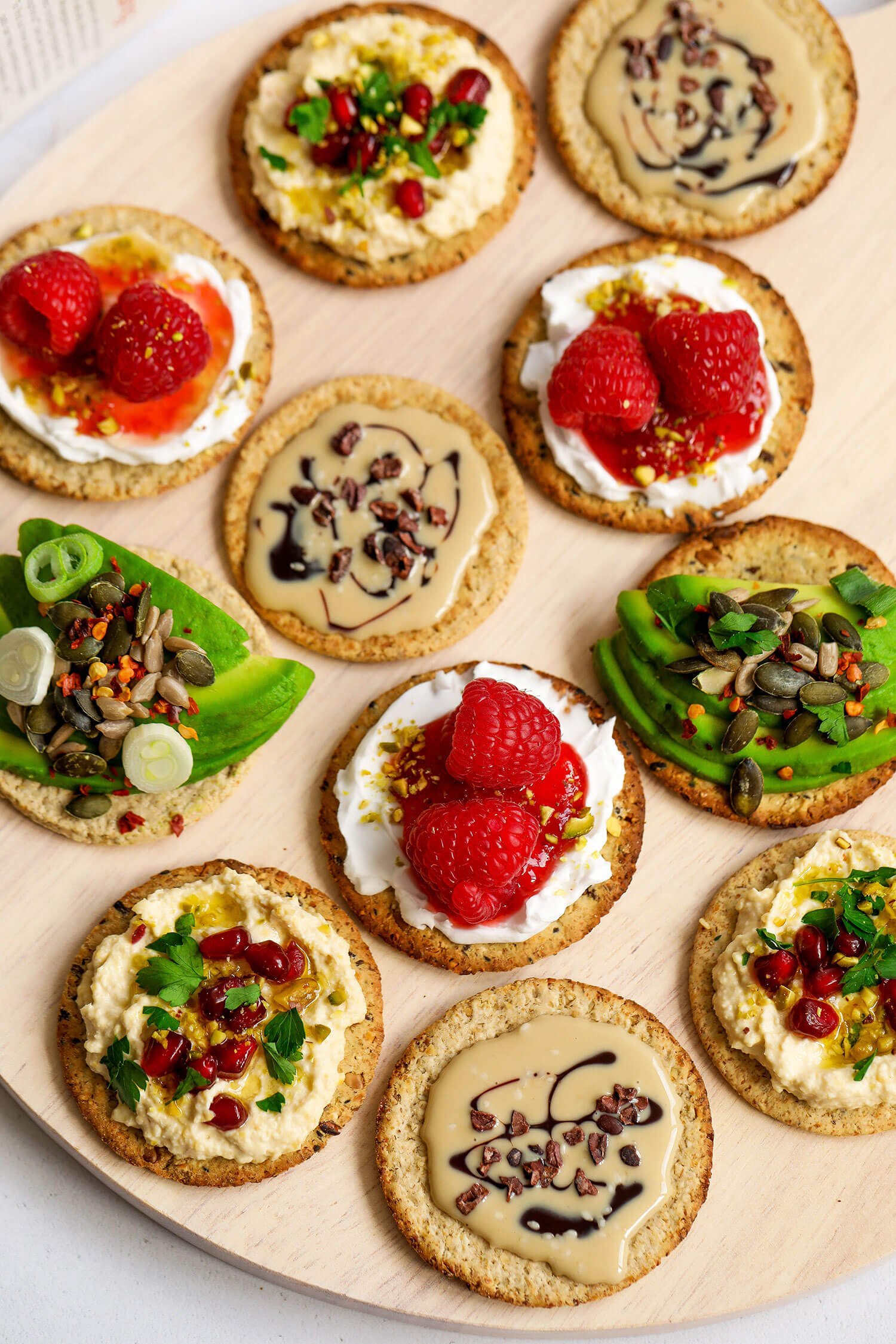 I'm not going to lie, snacking it probably one of my favourite things to do. It's a way to break up my day and take mental breaks from my busy work/life schedule. When things get a little to hectic, I like to get up from my desk, make a calming cup of tea and put together a quick yummy snack to munch on. It really does help reduce my stress levels, but also ensures my blood sugar levels don't drop too low adding even more stress on my body!
I'm especially a fan of finger snacks – that is anything that I can use my hands to pick up and eat. Crackers, especially oat cakes, are a firm favourite and one of my go-to healthy snacks. I love a crunchy snack, but when you think of a crunchy snack your mind automatically thinks crisps, which let's face it isn't always the healthier choice. It's more than ok to enjoy every now and then, but for me I wouldn't want to reach out for them on a daily basis.
The other fun thing about crackers is that there are so many topping options that you can never get bored of them! You can make it sweet when you're craving a sweet treat or savoury when you're wanting to reach out for something salty.
I've teamed up with Nairn's to put together a few cracker and oat cake topping ideas that are healthy, quick and most importantly super delicious! I decided to put together a video to show you just a few of the creative sweet and savoury topping ideas I like to go with when a snack attack hits.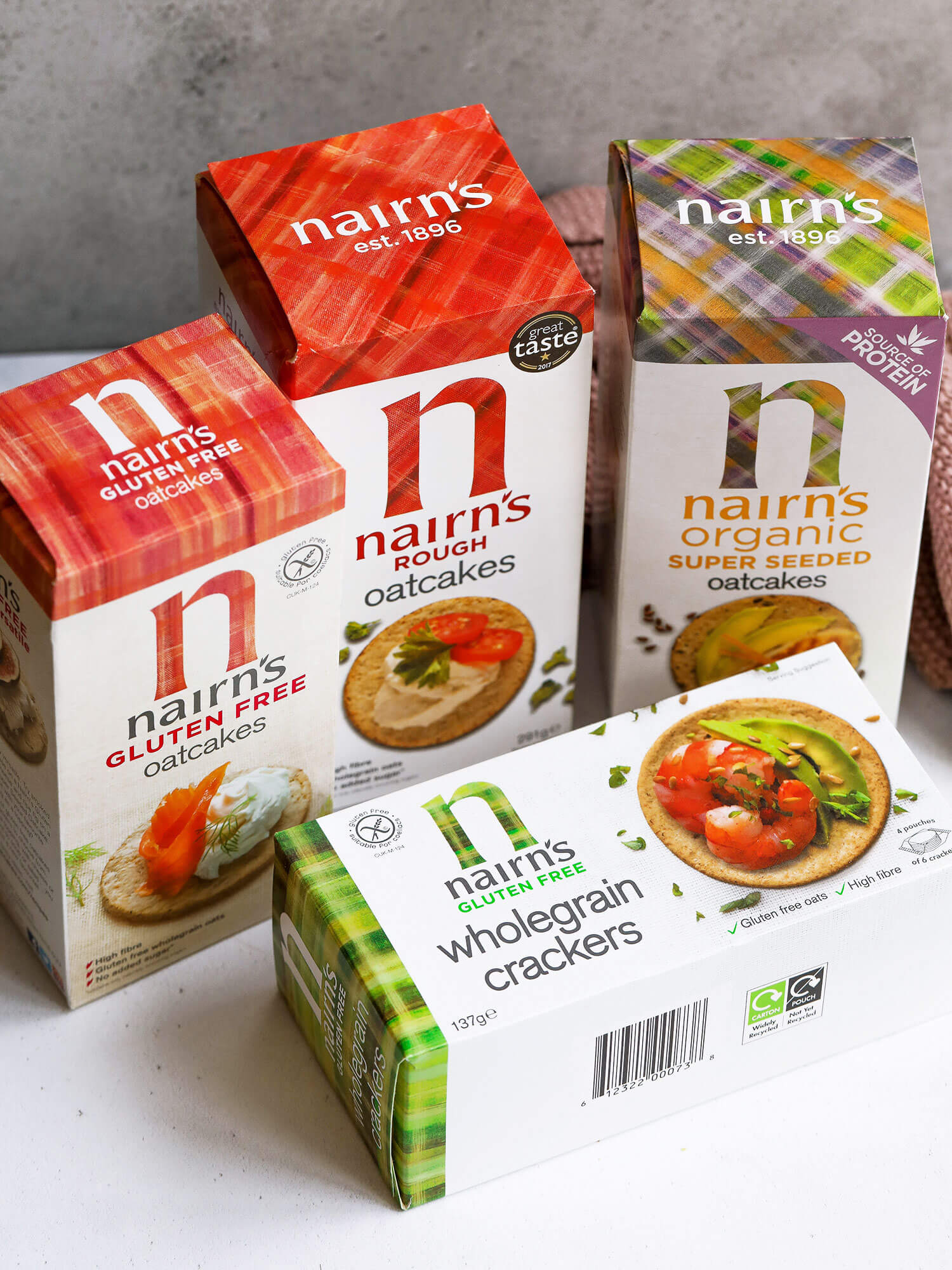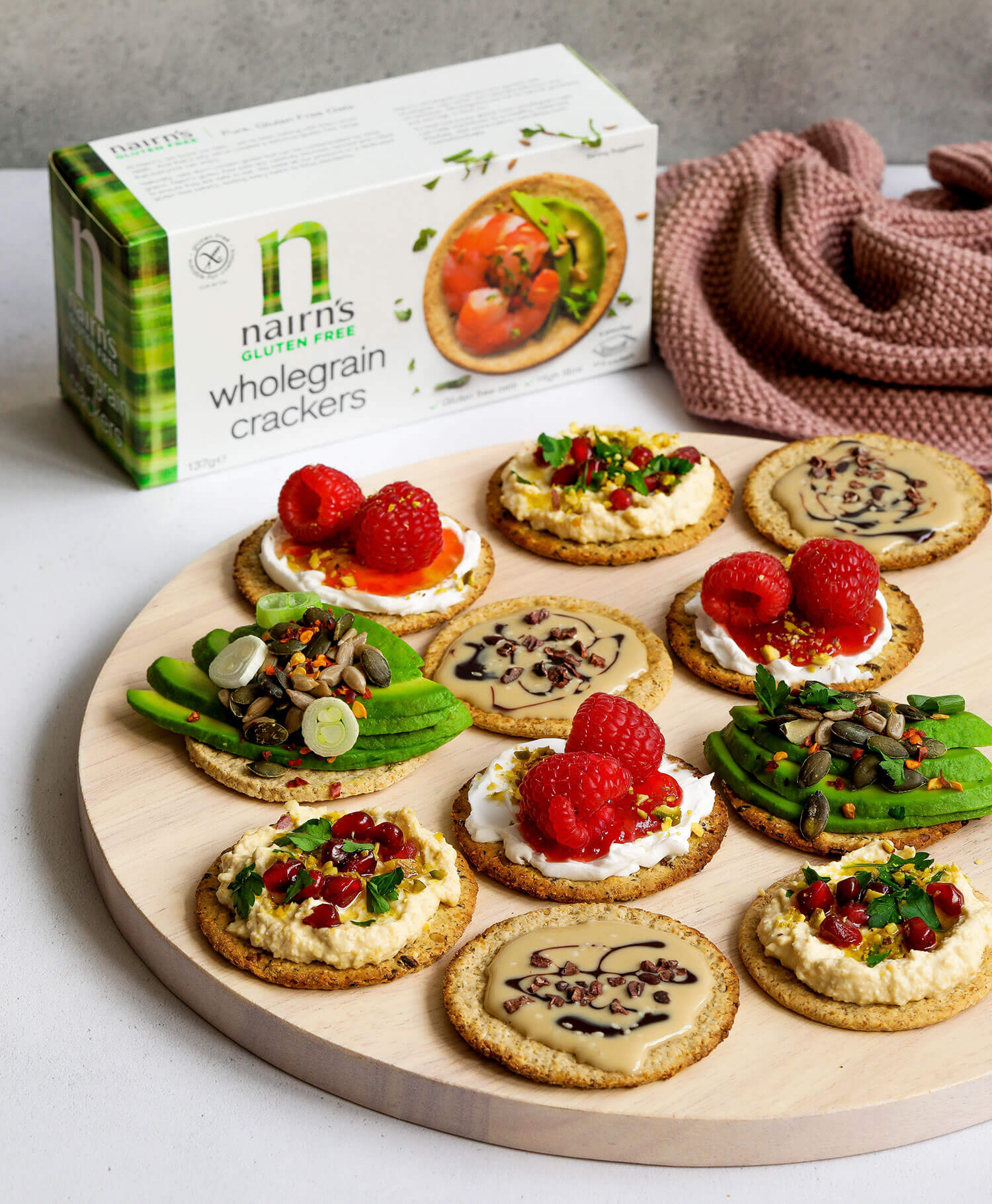 Nairn's have an amazing and extensive range of crackers and oatcakes making snack time even more fun and exciting. You can find their full range of oatcakes here and crackers here. They also have other treats like biscuits, flatbreads and cereals. They also have a gluten-free range of snacks, crackers, oatcakes and biscuits! So many yummy things on my list to try 😀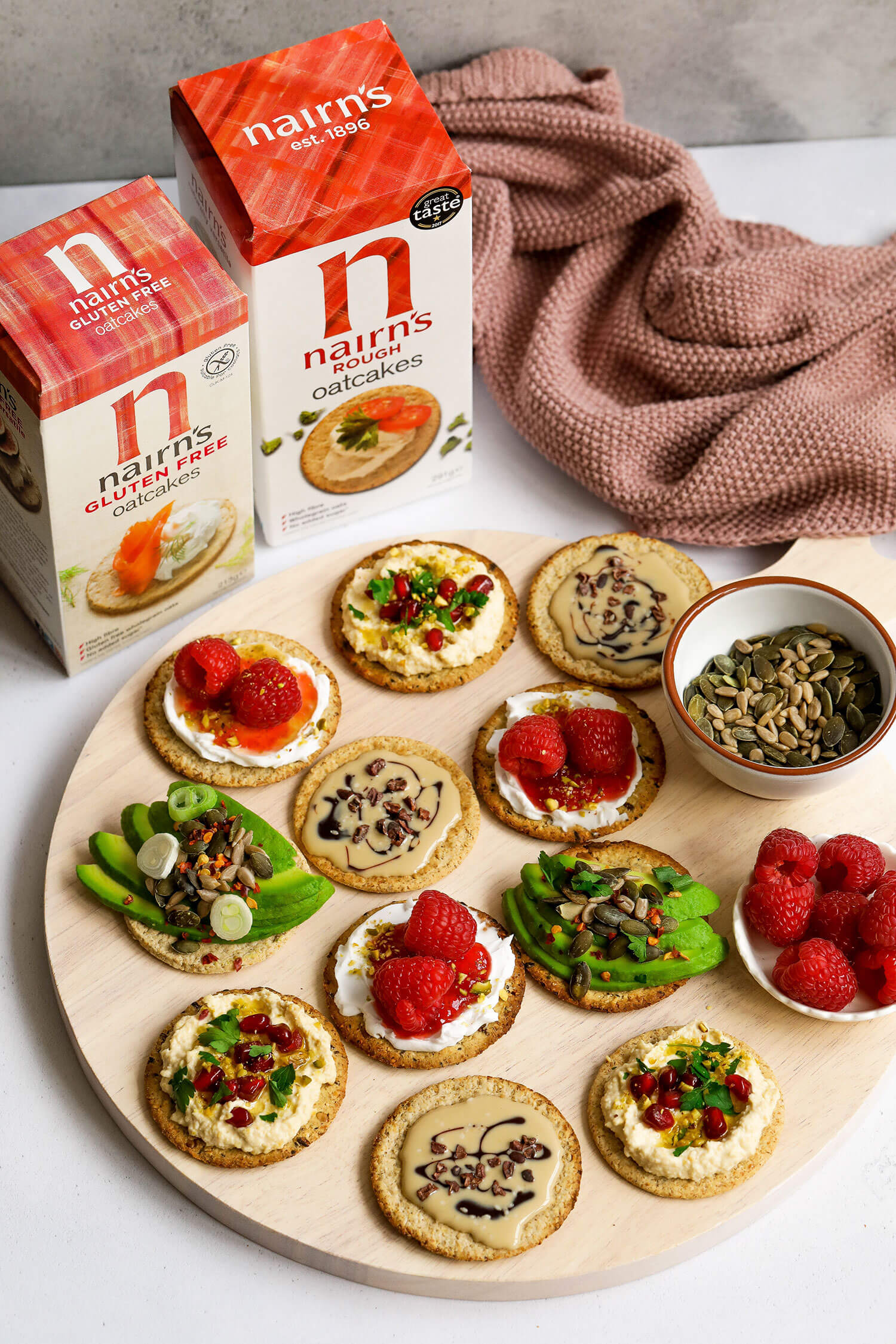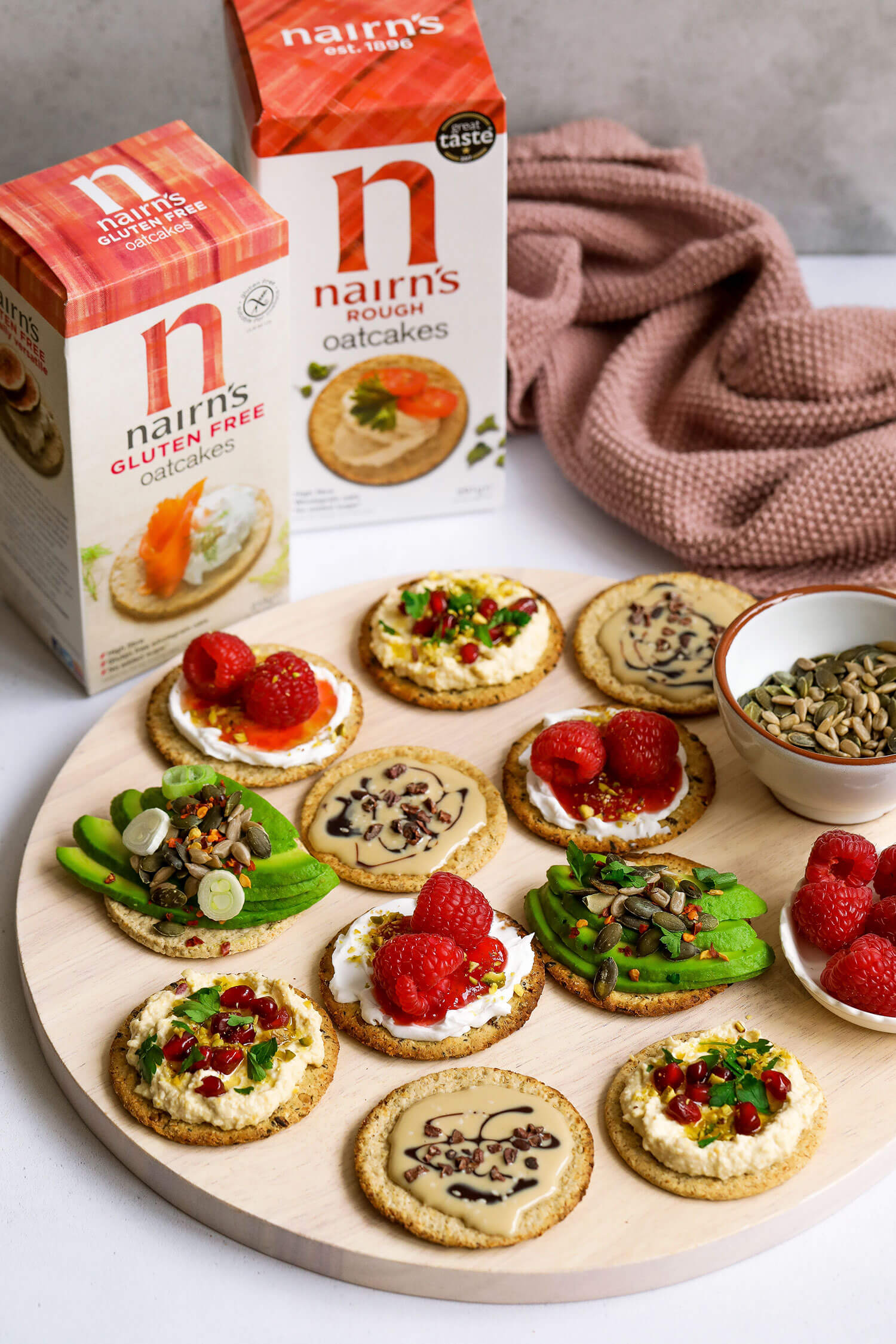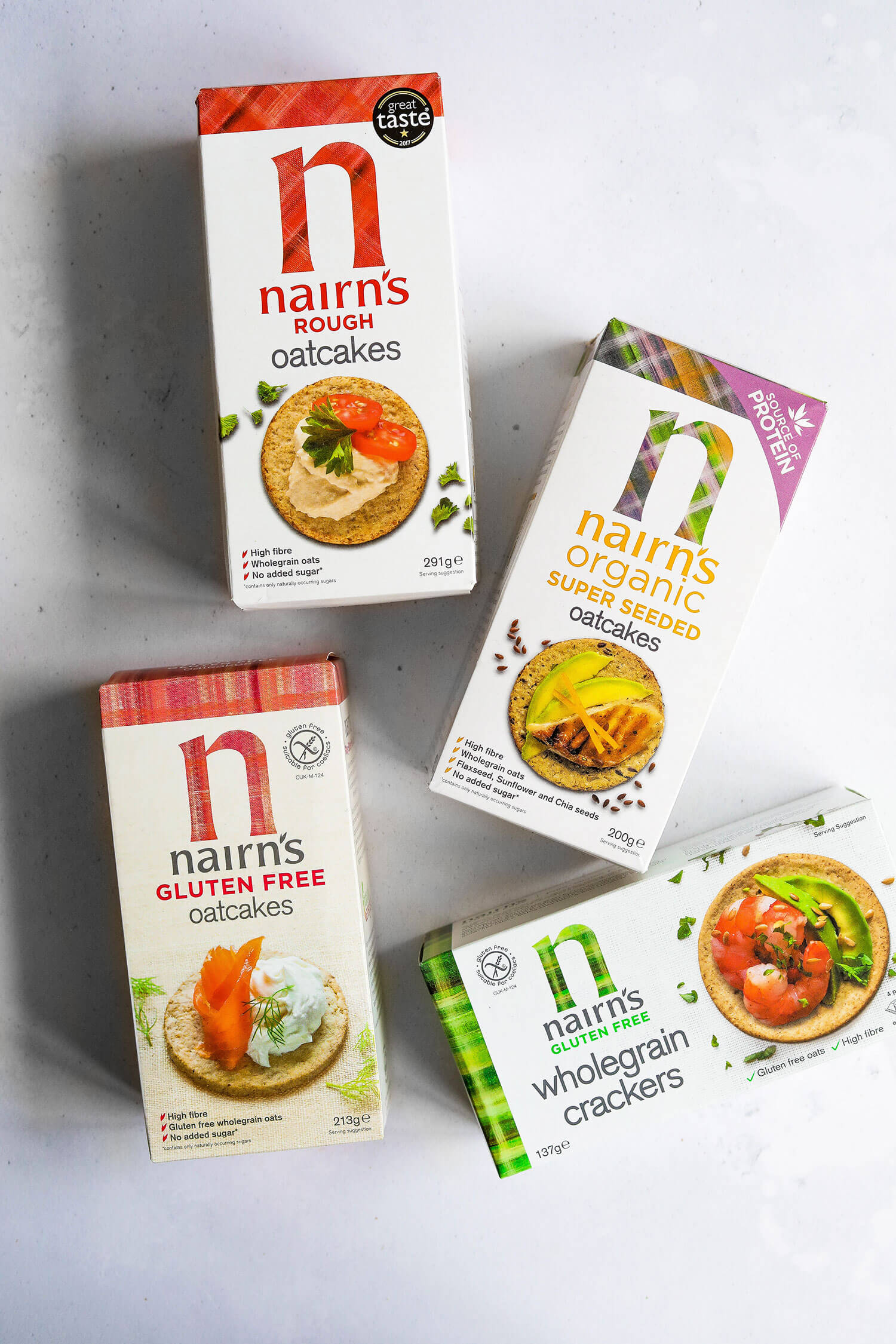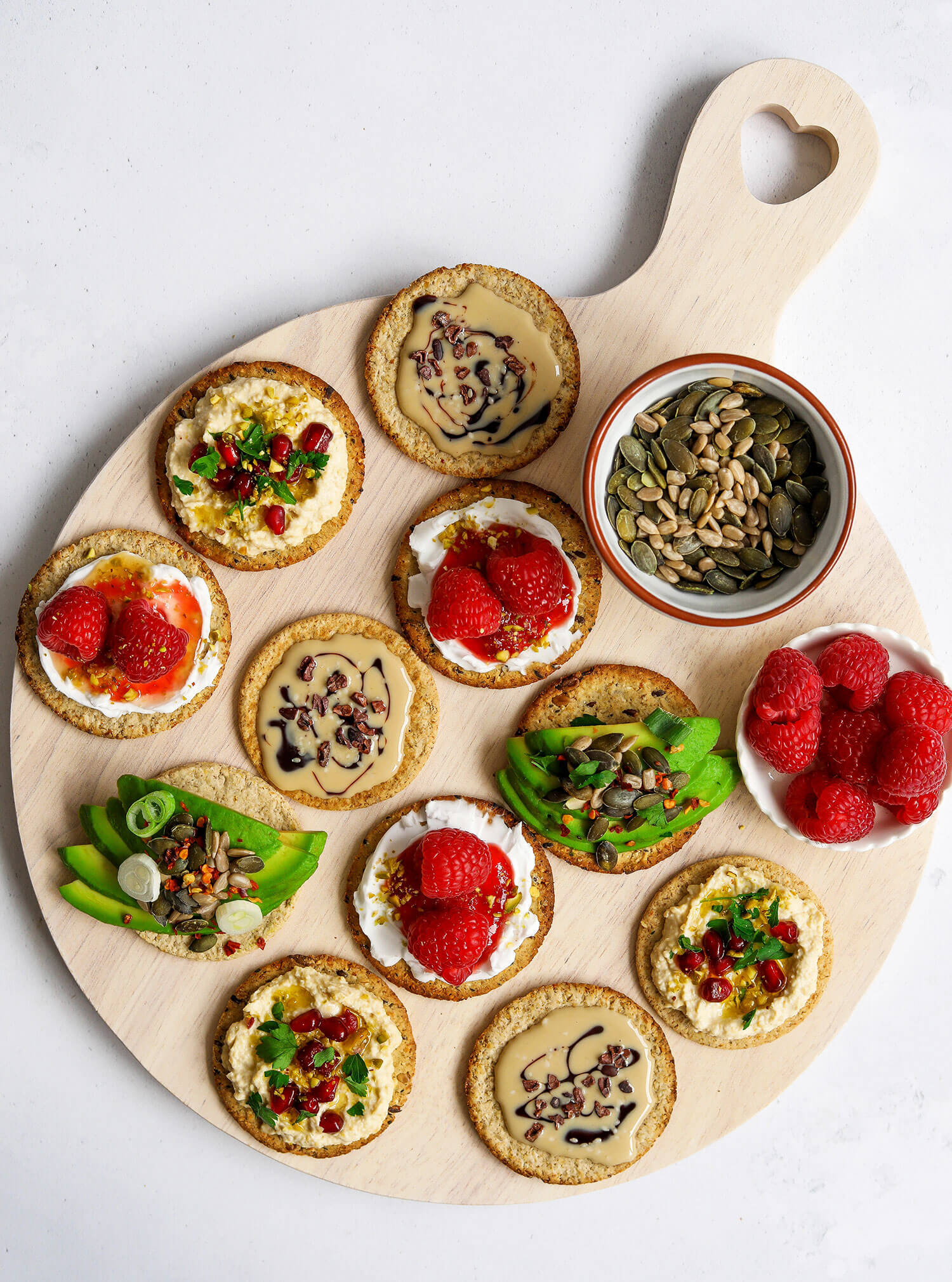 ---
4 Vegan Cracker Topping Ideas
Middle Eastern Hummus topping: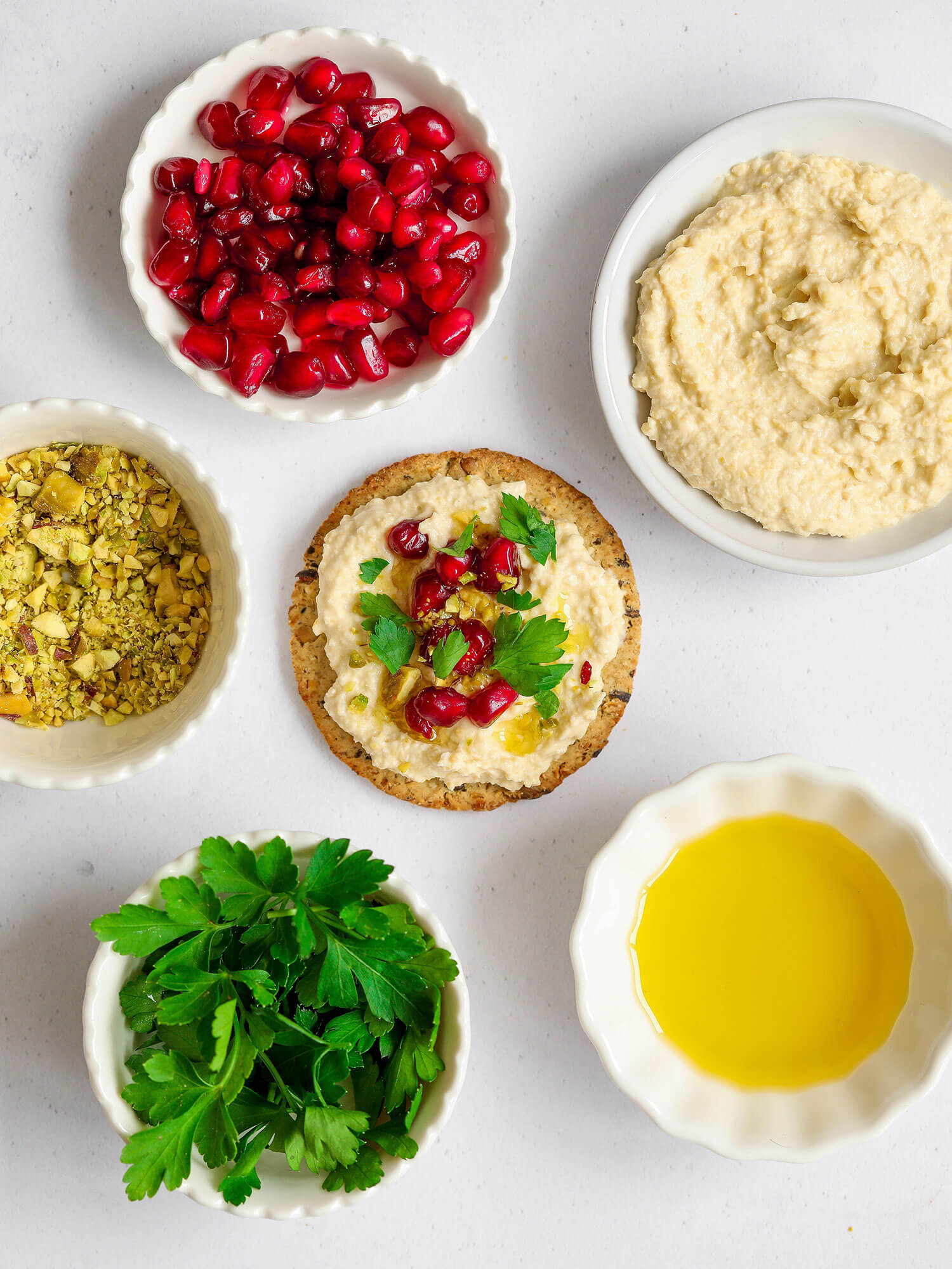 Raspberry cheesecake topping: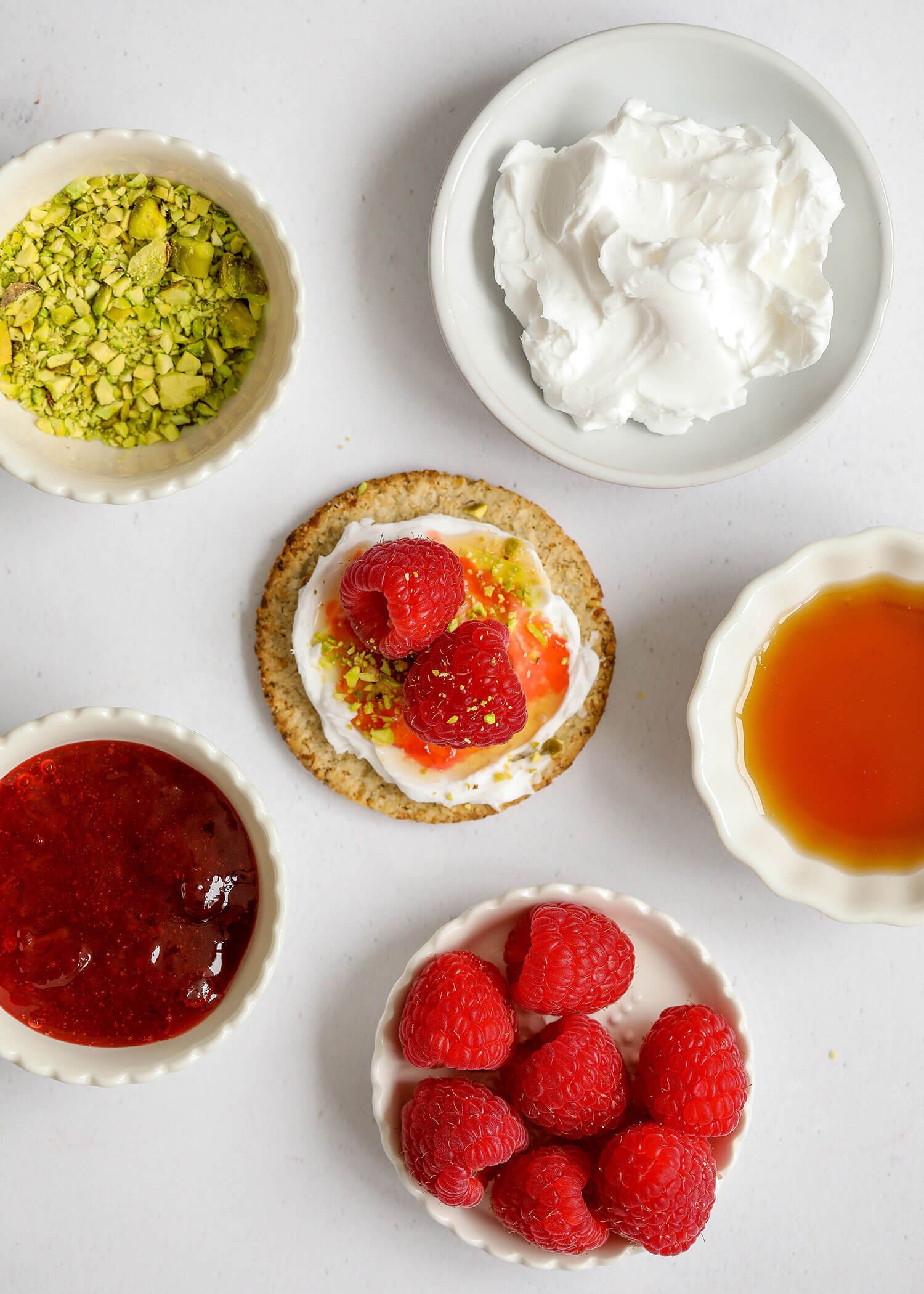 Avocado chilli & seed topping: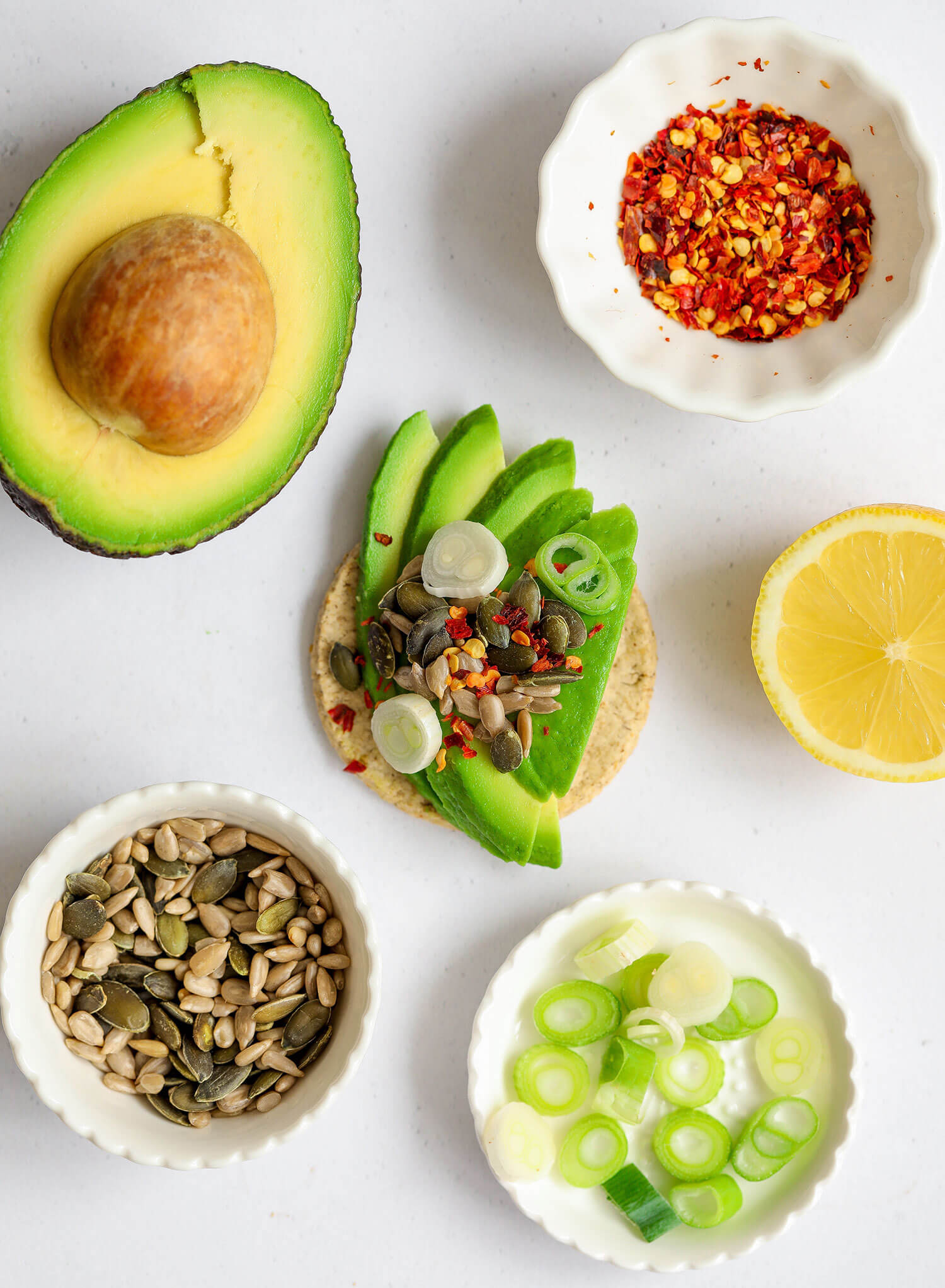 Middle Eastern Tahini date syrup topping: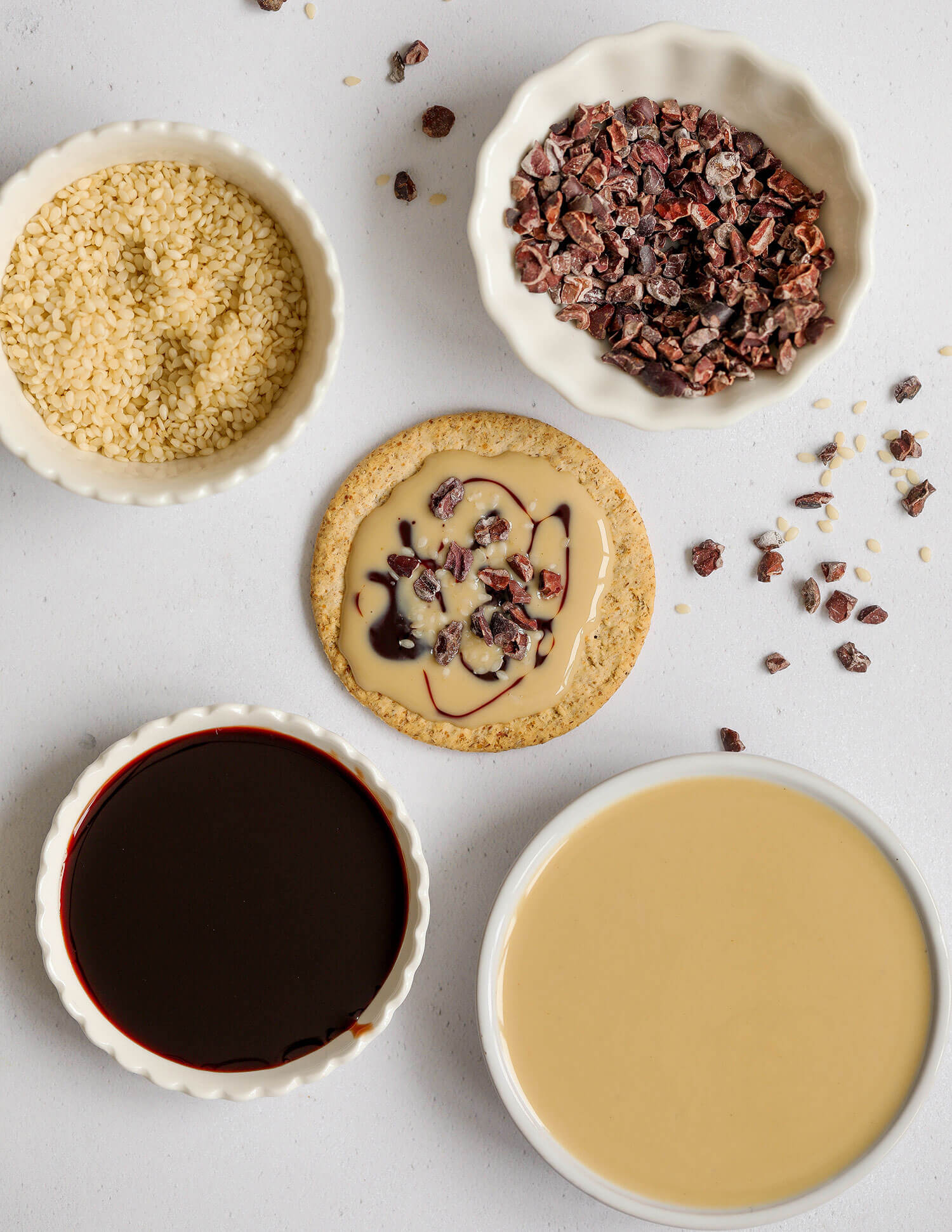 ---
Give them a try…and enjoy! 😀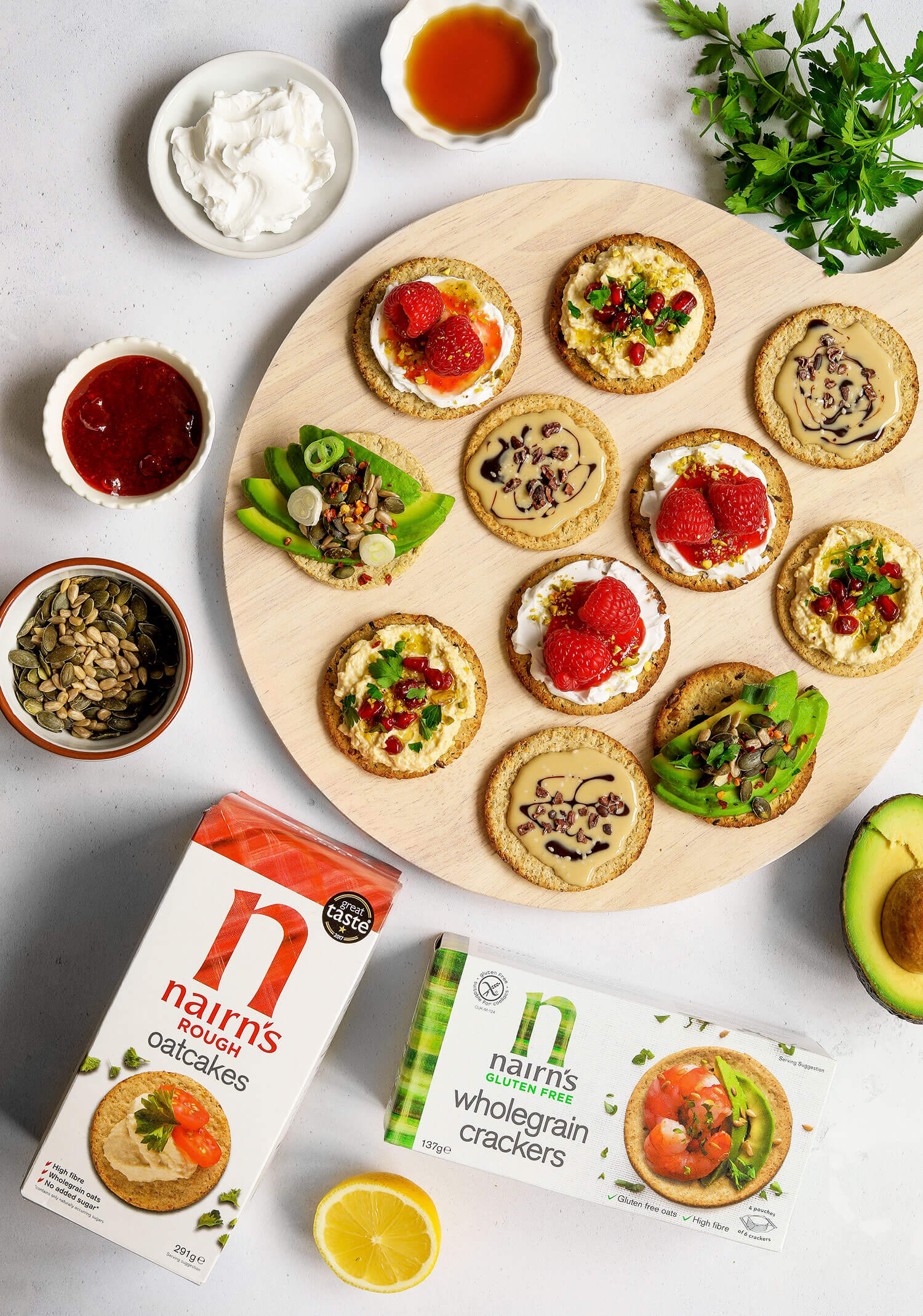 Share This Post