Vegan Peanut Butter Mug Cake
A speedy treat for those times when you just want to have a slice of cake! This vegan peanut butter mug cake is really quick, easy and so yummy!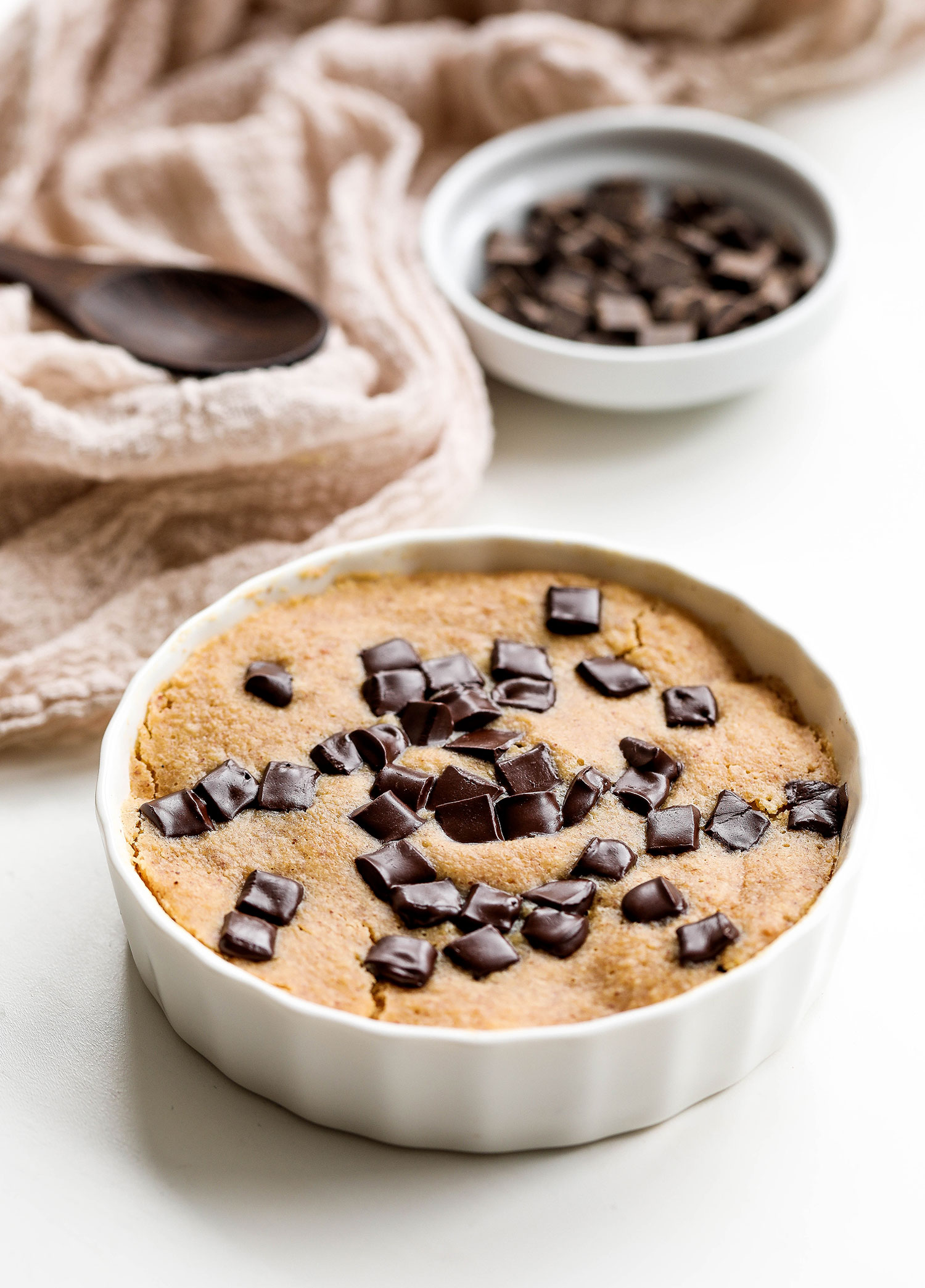 This recipe is for anyone who likes cake, peanut butter and lacks patience when it comes to waiting for treats to be prepared. It's all well and good making a cake batter, waiting for it to bake and then waiting for it to cool down before you can finally tuck in. But what if you want a cake RIGHT NOW? Well you wouldn't want to wait, would you?
I made this protein chocolate mug cake last year and it was a huge hit! So I thought it was about time I make another variation. Still just as healthy, easy and delish.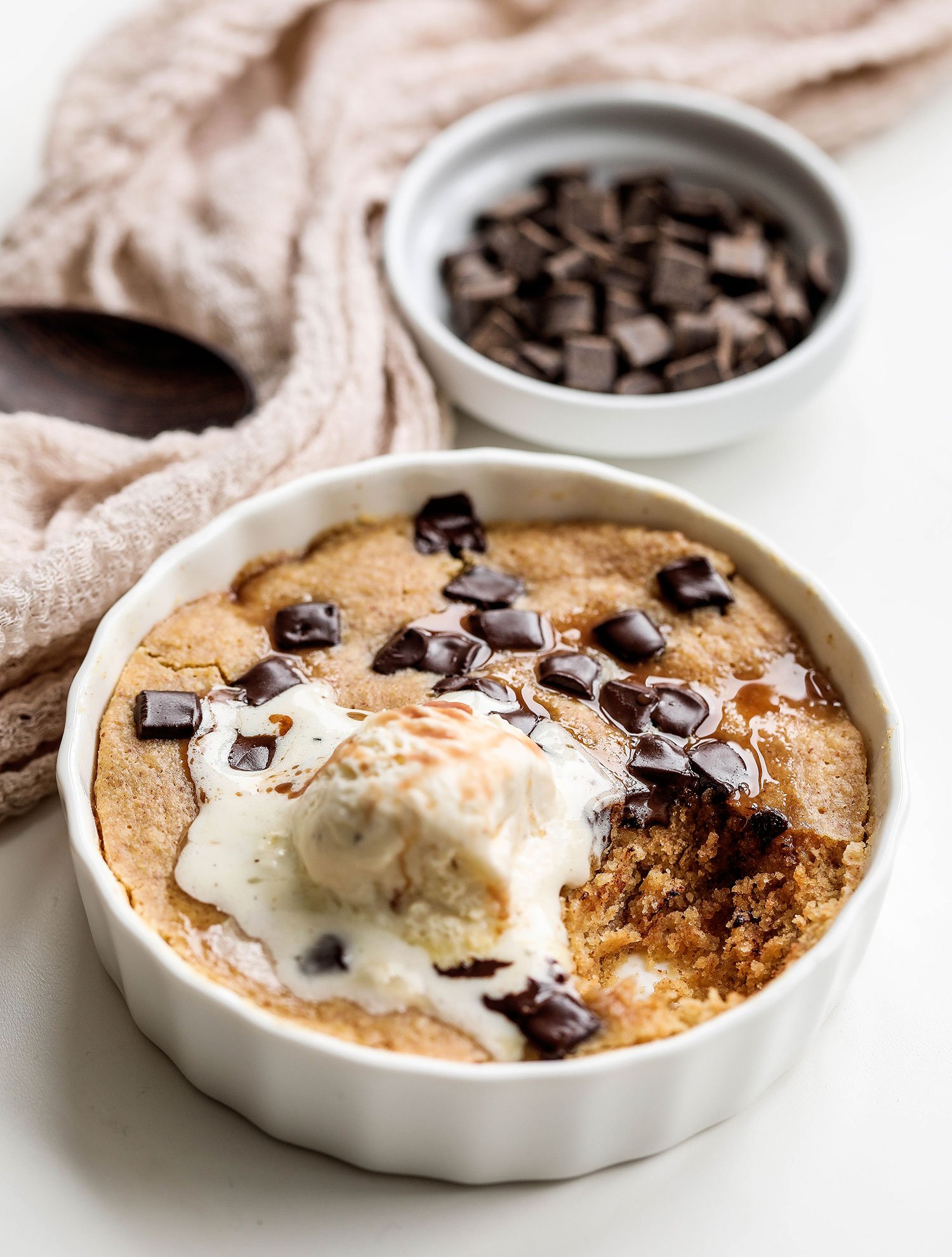 As well as being super duper quick and easy to make, mug cakes are also good to make when you just want that single serving rather than making enough to feed eight or ten. It's perfect for me now that I'm living on my own. The last thing I want to do is over indulge on cake oor end up having to throw it out because it doesn't get eaten. And yes, I know I can give it to friends and family, but that means I have to wait and time it for when I'm expecting to see a friend or go over to my family's house. I'm not one to wait for cake. When the craving hits, I need it asap!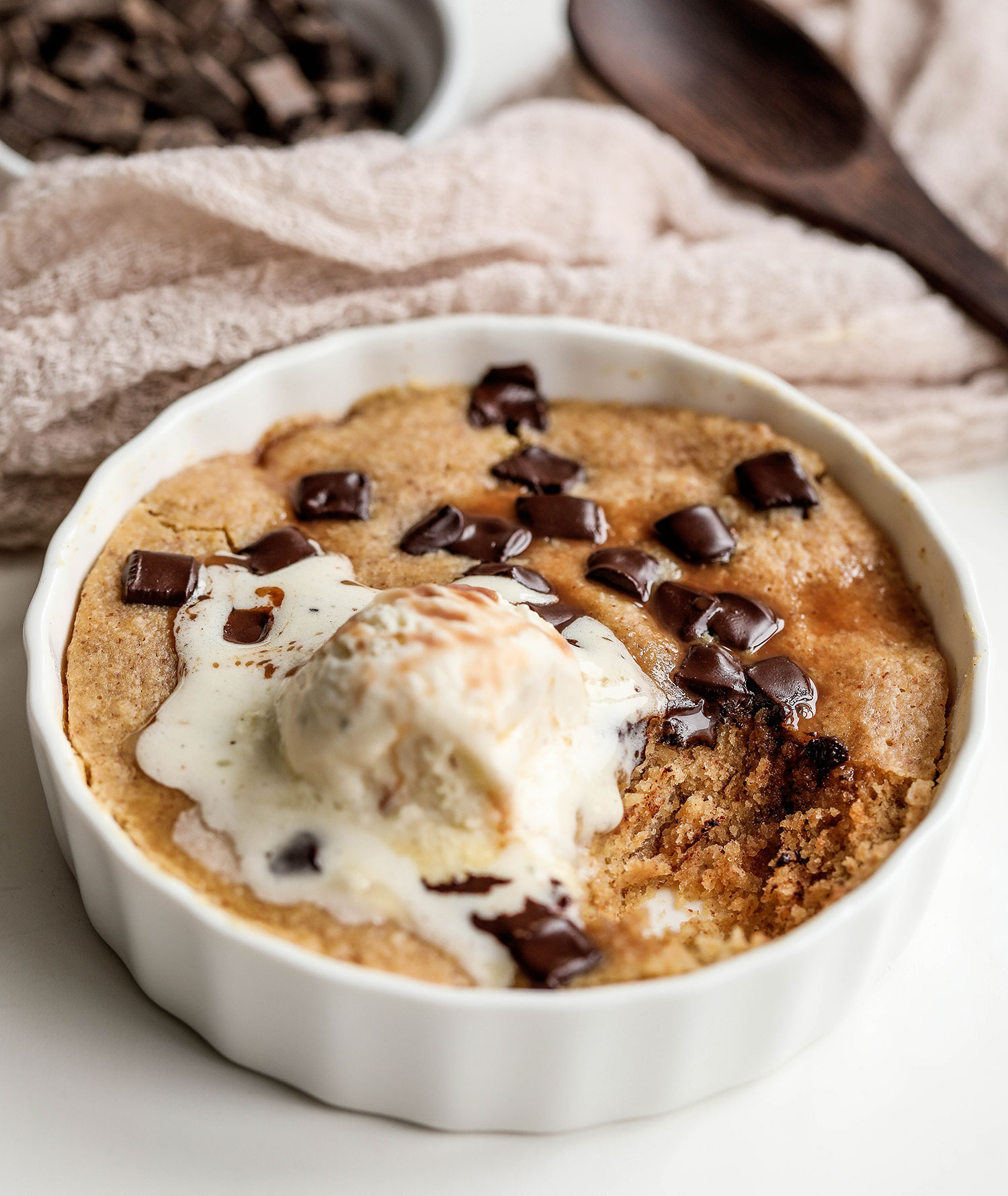 This vegan peanut butter mug cake is much healthier than your average slice of cake. It's made of oats, ground almonds, peanut butter, dairy-free milk and a little bit of maple syrup. There's no oil and it's fairly low in added sugar. I went ahead and added in some extra dark chocolate chunks. To make it more indulgent, why not serve it with some dairy-free ice cream?? 😍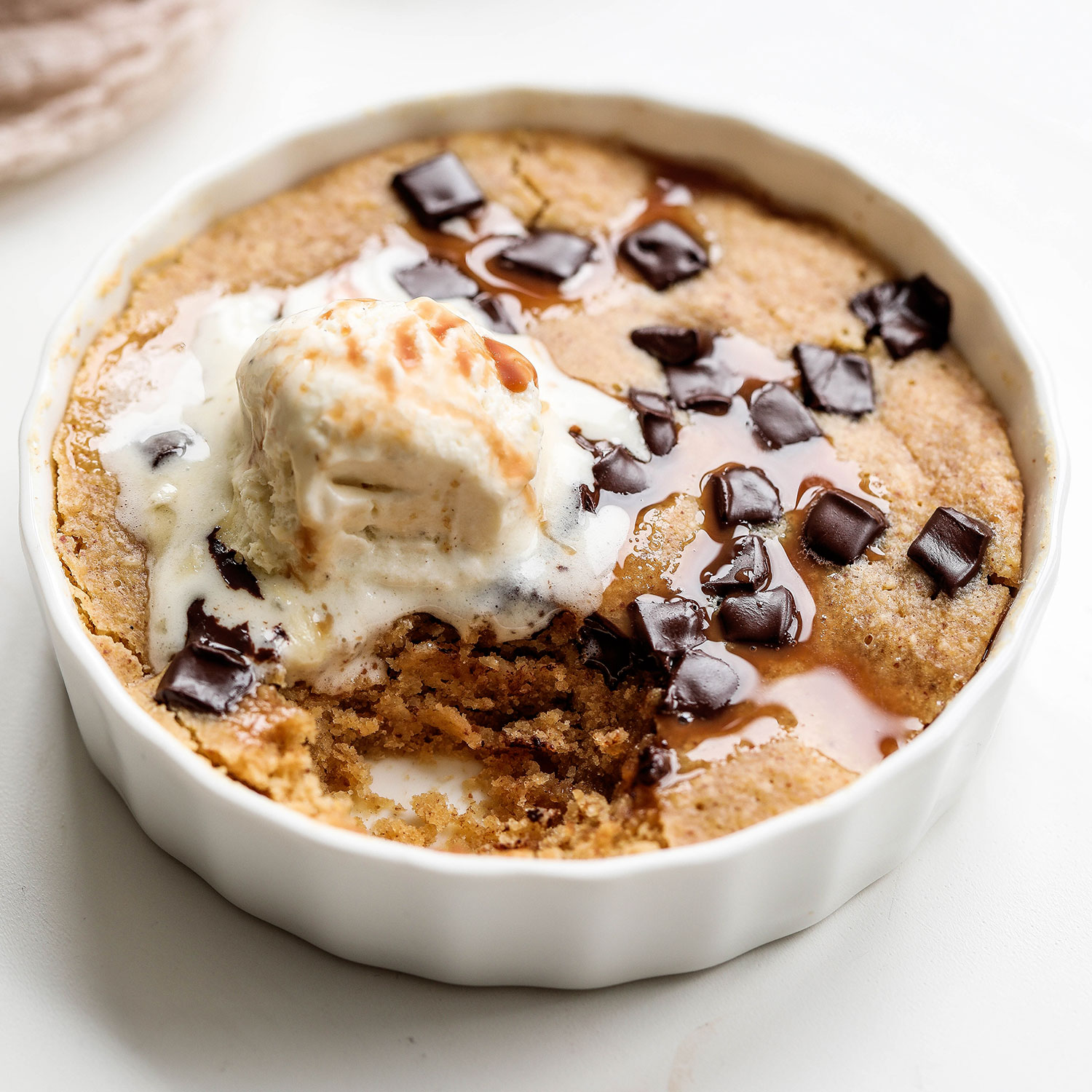 This mug cake is:
Vegan
Gluten-free
Single serve
Hassle-free
Healthier than your average cake
Takes 5 minutes to prepare
And tastes delicious!
So go on, give it a try! 😉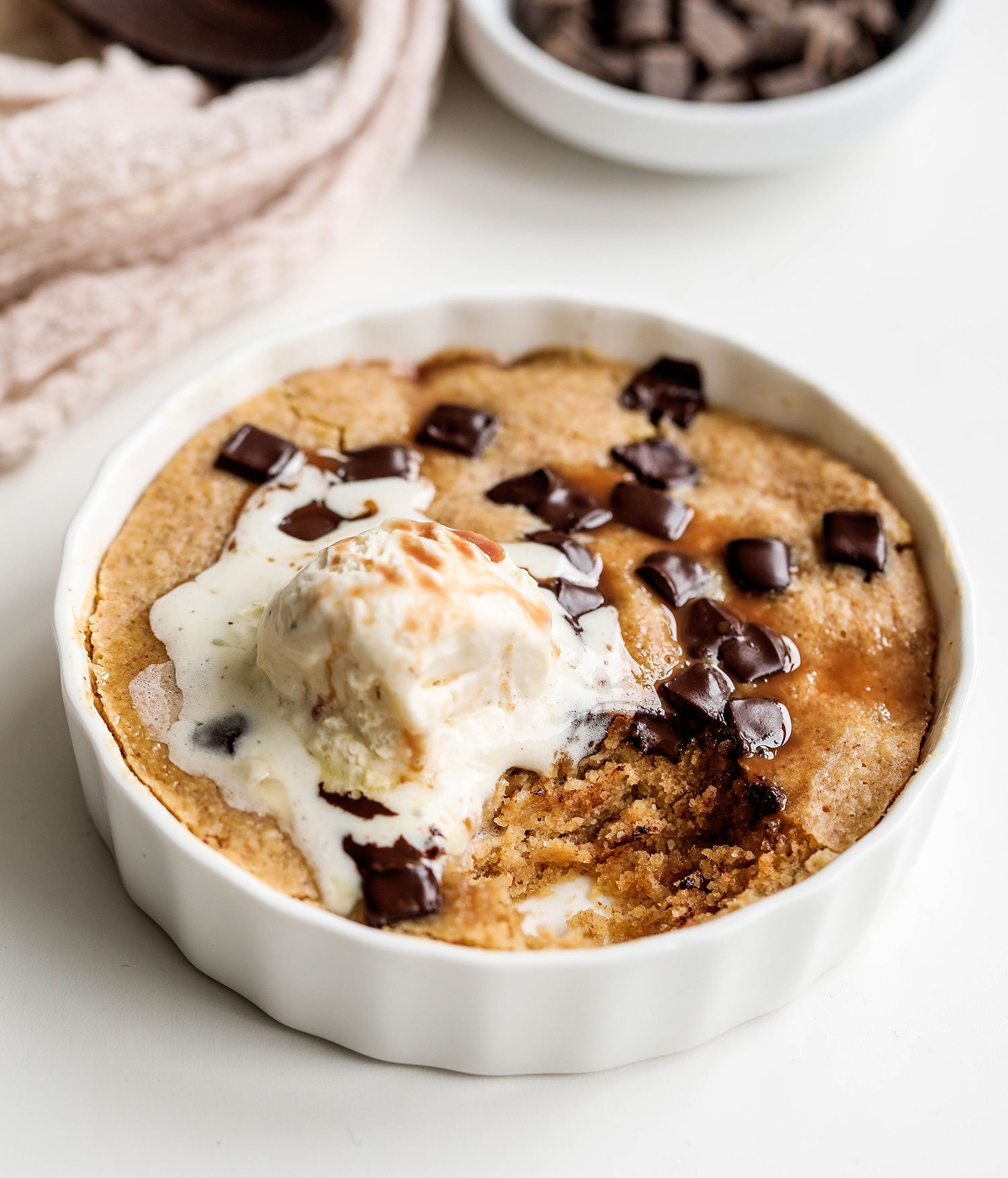 ---
Vegan Peanut Butter Mug Cake
Serves – 1
ingredients
2 tbsp ground almonds
2 tbsp oat flour – rolled oats blended into a fine flour in the food processor. use gluten-free if allergic/intolerant to gluten.
1/4 tsp baking powder
Pinch of salt
1 tbsp peanut butter
1 tbsp maple syrup (or any other liquid sweetener)
3 tbsp plant-based milk of choice (oat, almond, soy, coconut…etc.)
1 tbsp chocolate chips
Method
Mix the first 4 ingredients in a bowl, then add the peanut butter, plant milk and maple syrup. Mix to combine, then fold in the chocolate chunks.
Transfer into a lightly oiled ramekin/small bowl/mug. Microwave on high for 1-1.5 minutes. You may need less time if you're using a powerful microwave. Leave to cool slightly.
Optional – Serve with ice cream/nicecream to make it extra special 😀
Enjoy!
---