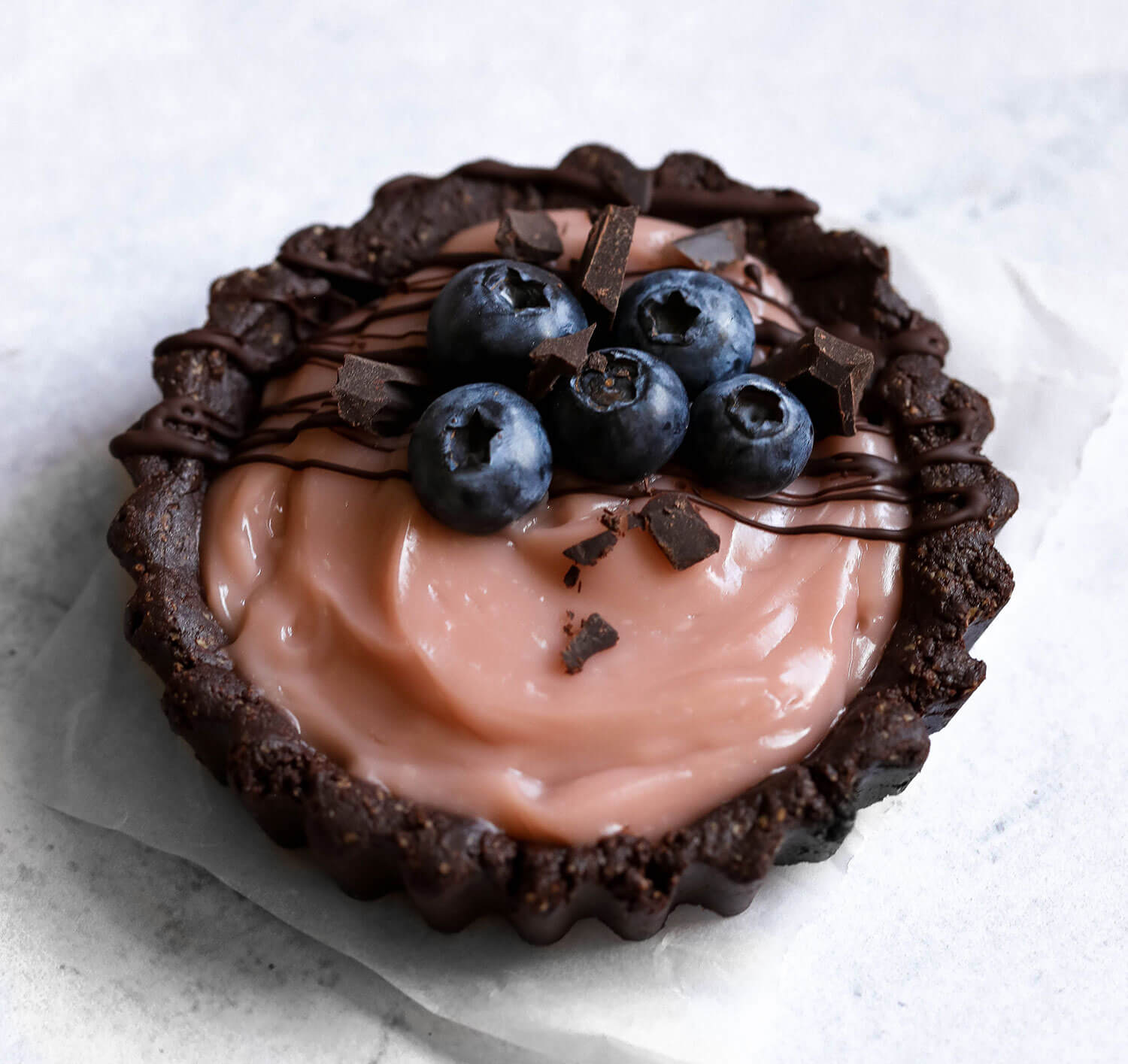 *This post is sponsored by Swizzles*
Super easy and fun tarts that require no baking. A simple 4 ingredient chocolate tart case filled with a 3 ingredient Parma Violet custard. All vegan and gluten-free. This recipe is in collaboration with Swizzles who asked me to create a recipe in celebration of Parma Violets Day on Friday 26th June. 
Would you like a chance to be featured in their first ever recipe book? All you need to do is submit your recipe idea through their website. Good luck!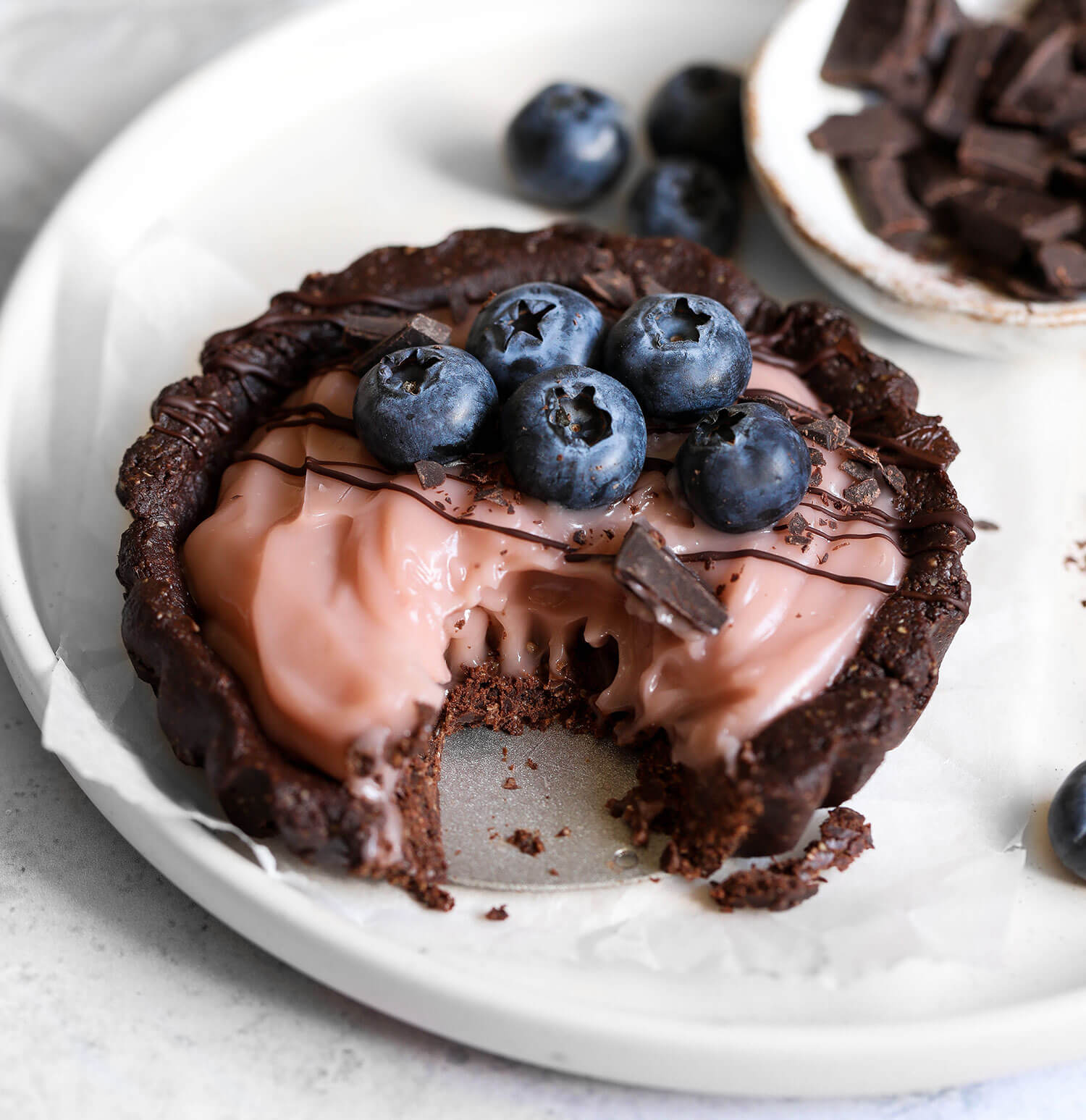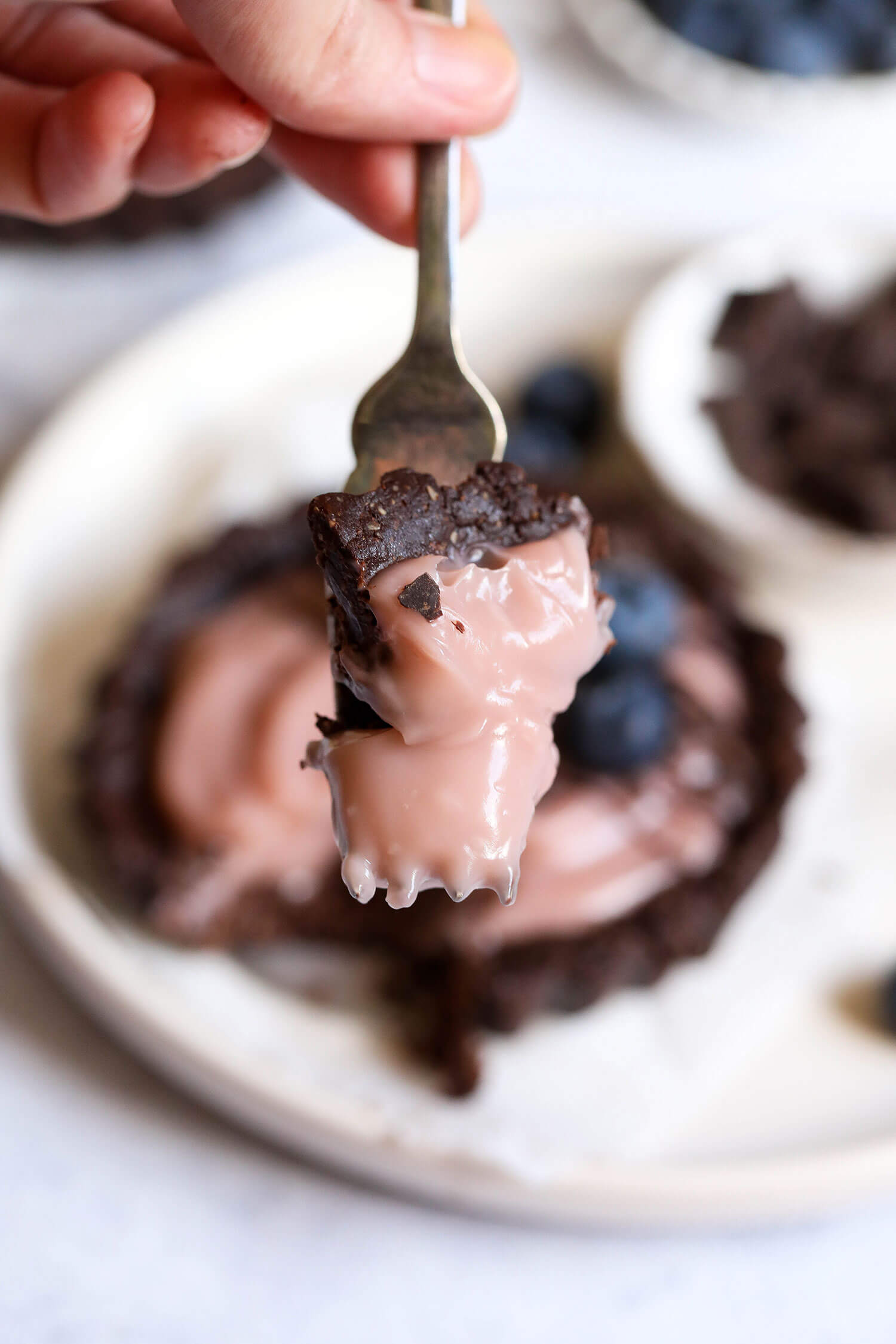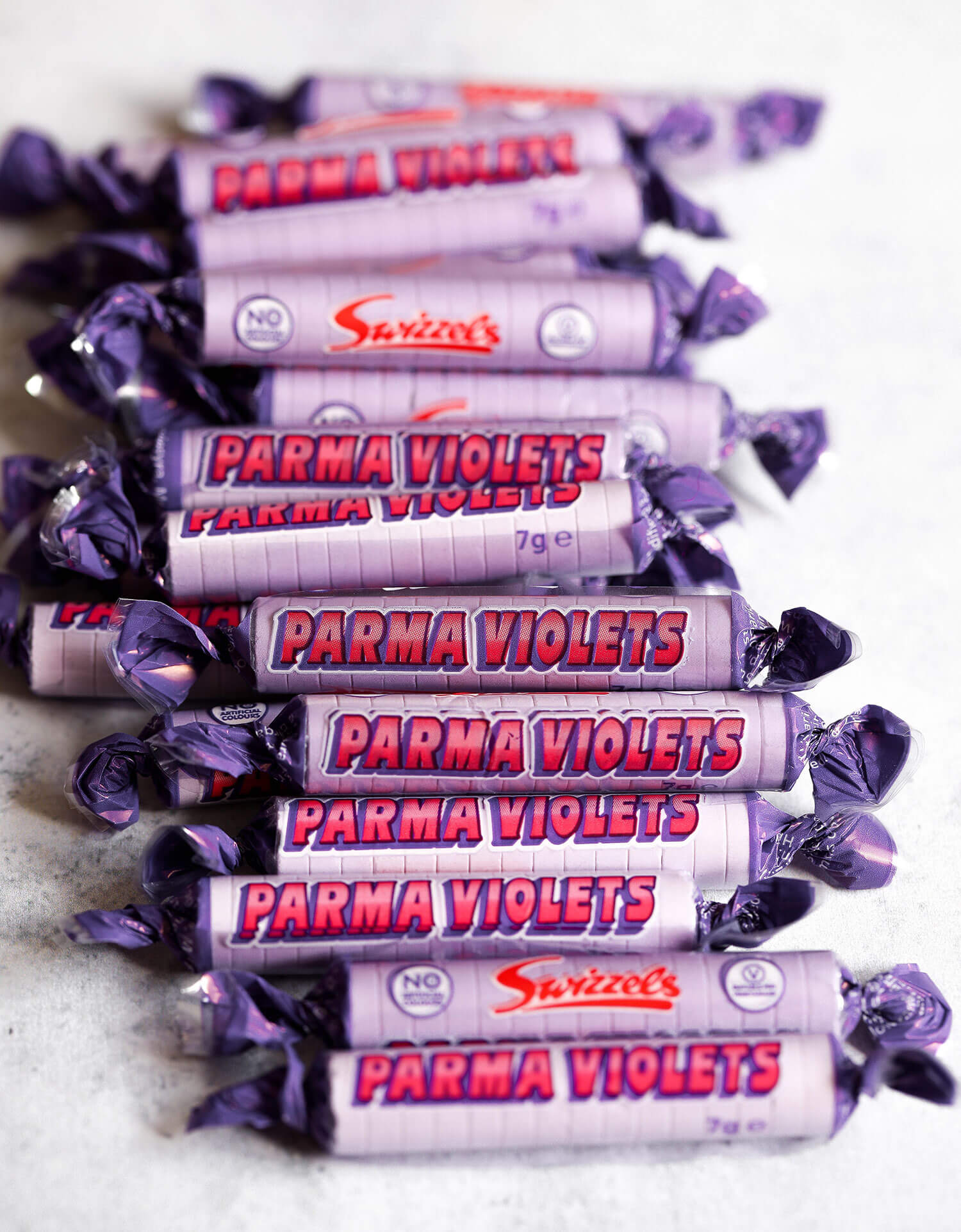 Vegan Parma Violet Chocolate Tarts
Makes – 4
Ingredients
For the base
1 cup (110g) oat flour (plain rolled oats blended into a flour in the food processor)
1/2 cup (58g) cocoa powder
1/4 cup (4 tbsp) maple syrup
2.5 tbsp melted coconut oil
1/4 tsp salt
For the filling
1 cup (235ml) full fat oat or coconut milk
4 tbsp cornflour
2 tbsp maple syrup
14g (2 small packs) Parma Violets
Optional – a couple of drops of purple food colouring
Method
To make the base – mix the oat flour, cocoa and salt in a bowl, then pour in the melted coconut oil and maple syrup. Mix until you have a dough like consistency.
Divide the dough between 4 small tart tins. Press into the tins and up the sides to create the tart cases. Refrigerate while making the filling.
To make the filling – add the milk and cornflour to a pan. Mix well and make sure the cornflour has dissolved before heating.
Add the Parma Violets and maple syrup. Cook over a medium heat stirring continuously until the Parma Violets have fully dissolved and the mixture thickens.
Take off the heat and add in the food colouring if using any.
Pour into the chocolate cases and refrigerate for 2 hours or until set.
Enjoy!