Vegan Lentil Tacos
Lentils are something I could never imagine living without! They're such a nutritionally dense food and especially important to include in a diet that don't include many animal products like mine.
High in folate, iron, potassium, zinc, manganese, B1, B5 as well as protein, you can see why I would recommend including in anyone's diet. They're also super high in fibre aiding digestion and helping nourish the friendly bacteria in the gut.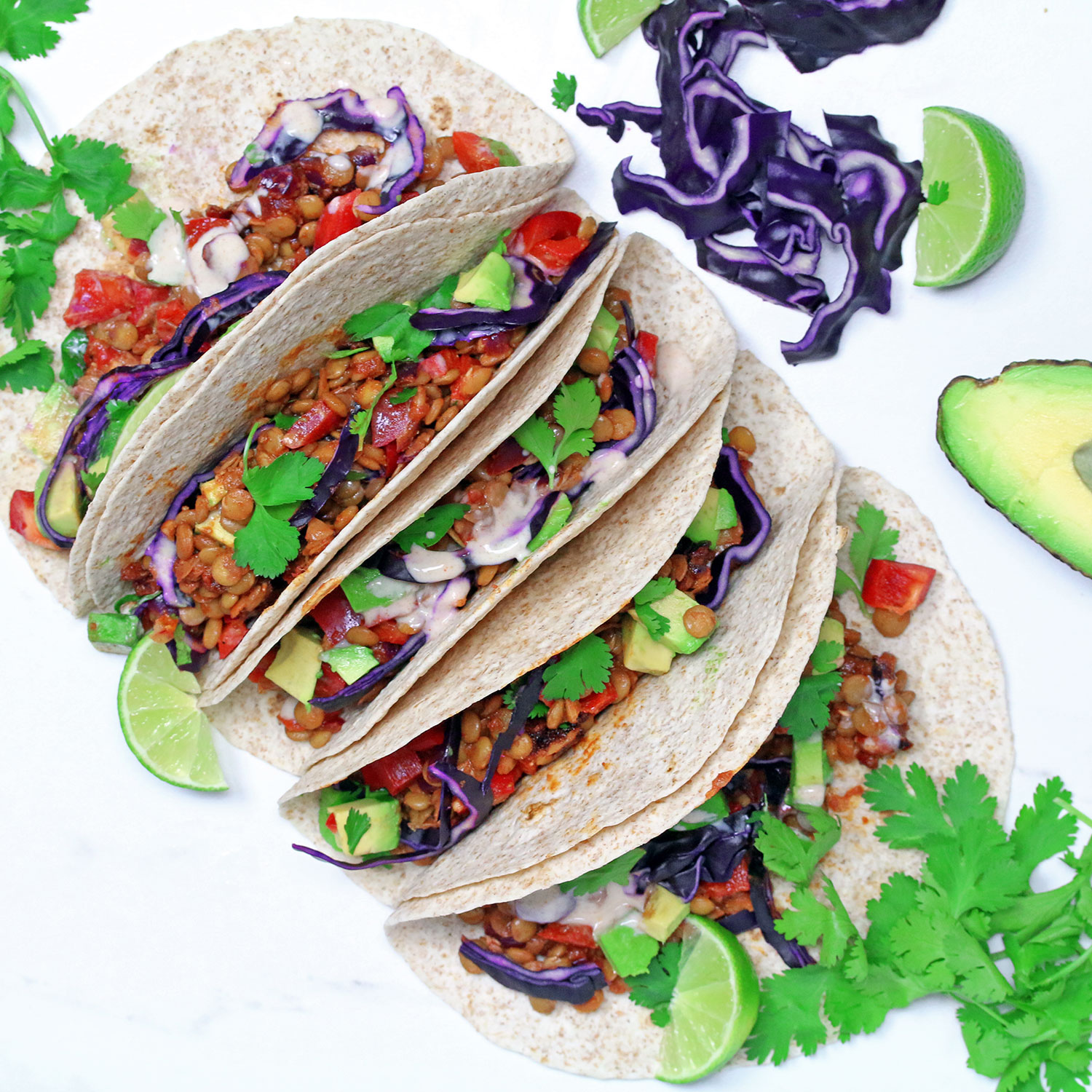 Lentils and beans have an exceptionally low glycemic index meaning eating them won't give you a huge blood sugar spike compared to when consuming other foods containing the same amount of carbs such as bread, pasta and rice. Consuming beans and pulses like lentils is associated with a lower risk of metabolic syndrome (pre-diabetes), and who wouldn't want that?
A research looking at 2 groups, one given wholemeal bread for breakfast and the other lentils. Both meals had the same amount of carbs. The group eating the lentils had a much lower glycemic reaction compared to the bread group. Both groups were then given bread for lunch, and again, those who had lentils for breakfast had a less of a glycemic reaction compared to the other group even though they both consumed bread for lunch. They called this the 'second meal effect'. This improved glycemic control was also observed the after breakfast when subjects ate lentils for dinner the night before*.
Fascinating stuff! This shows that lentils make a great addition to any diet, but they're specifically helpful for those with insulin resistance/pre-diabetes and diabetes.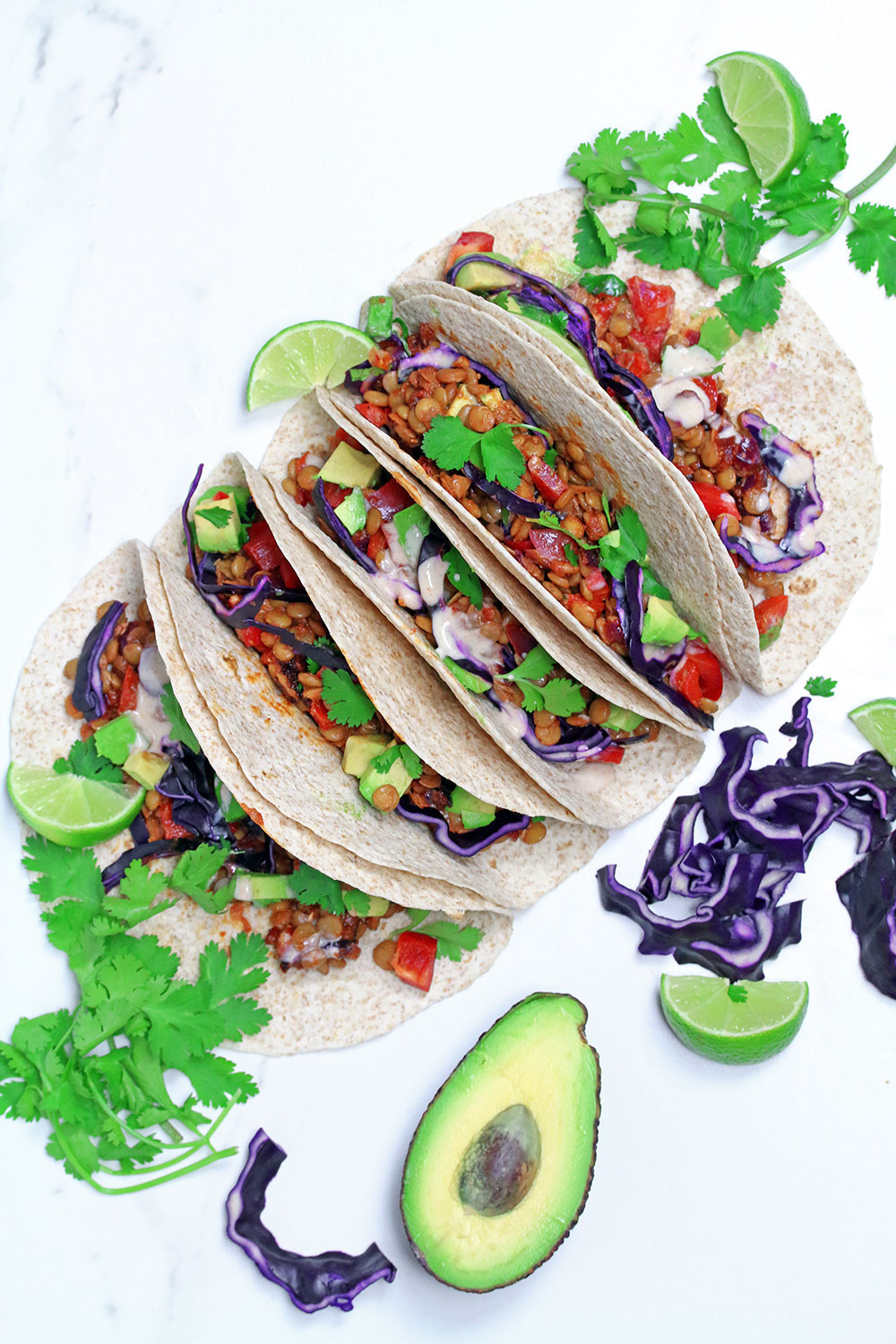 I try to avoid canned beans as much as possible and so use East End Foods dried green lentils. They're so much cheaper and so much better for you than using canned lentils. Unlike things like chickpeas and other beans, it's not necessary to soak lentils overnight before you cook them, which is really handy for someone like me who doesn't know what they're making until an hour before dinner or forgets to soak them the previous night. They only take 20 minutes to cook so they make a great speedy addition to any meal.
As the name of the title suggests, green lentils are the star of these vegan lentil tacos. This recipe is literally a life saver for me. So quick and easy and requires only a few basic ingredients. I always have lentils and spices in my pantry so I know I can always turn to this recipe when I need something quick and I don't have much else in the fridge to work with. The only ingredient you would need to buy on the day is tortilla wraps or taco shells (depending on which you prefer), and things like avocado and fresh coriander, although the latter two can be omitted if need be.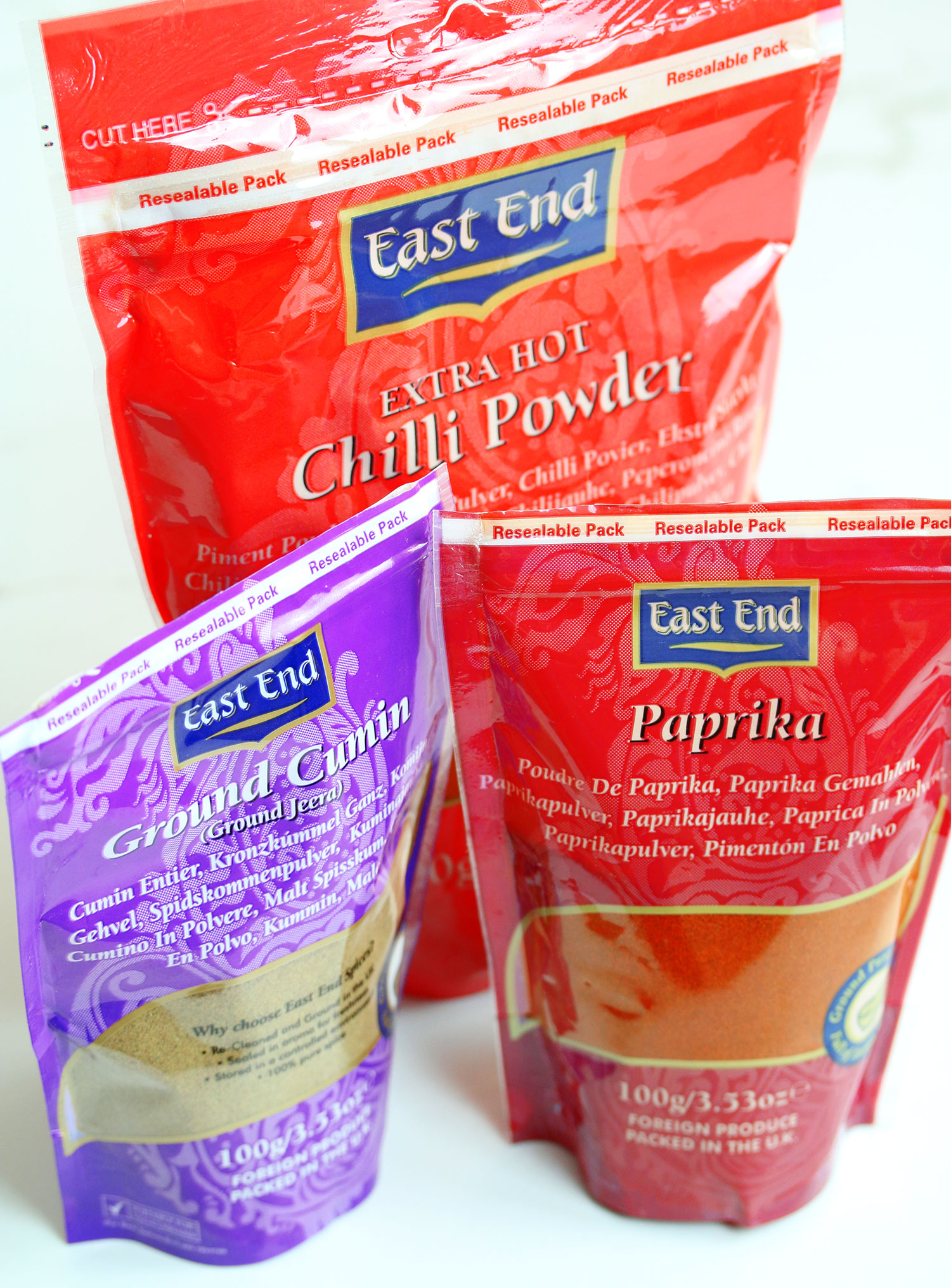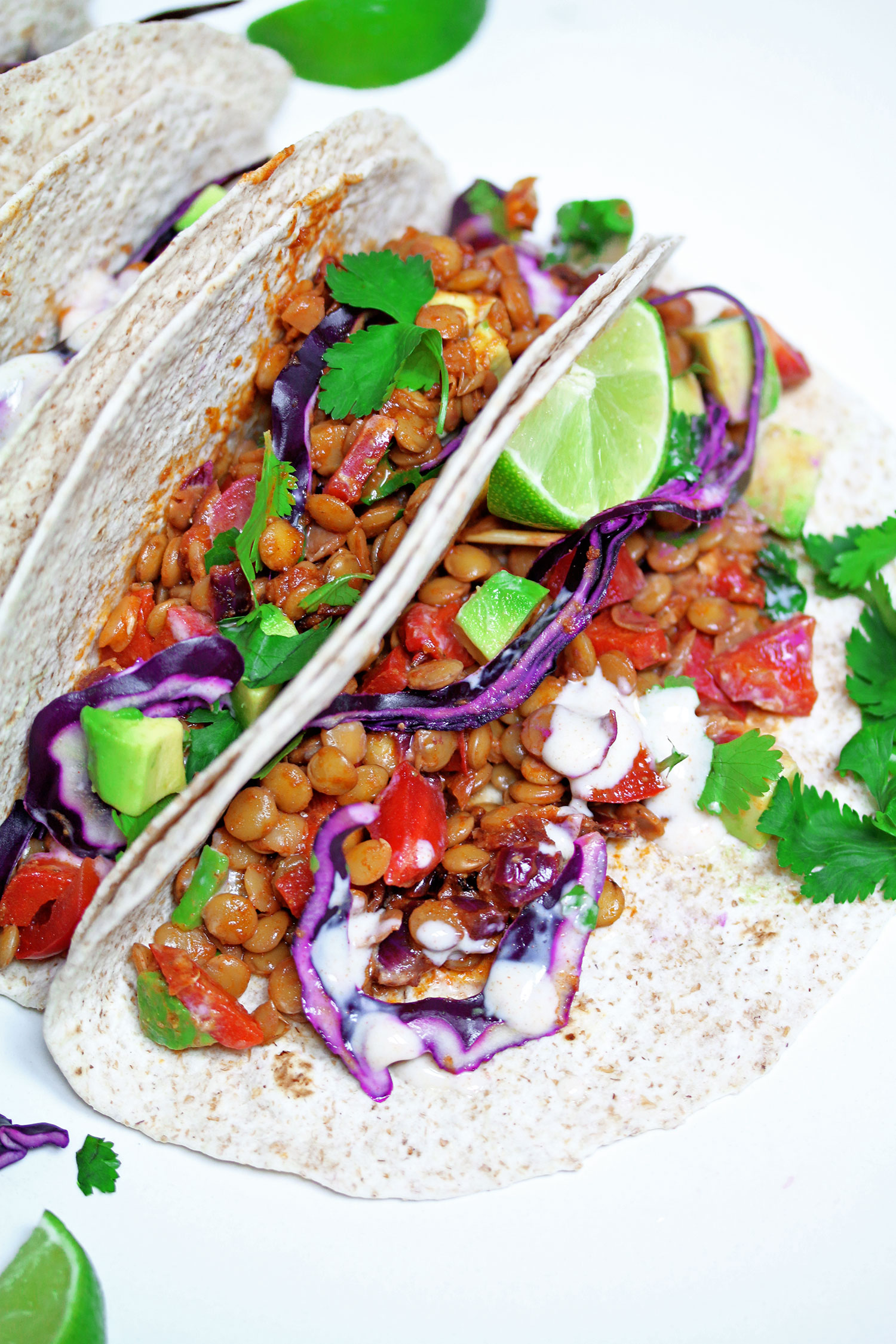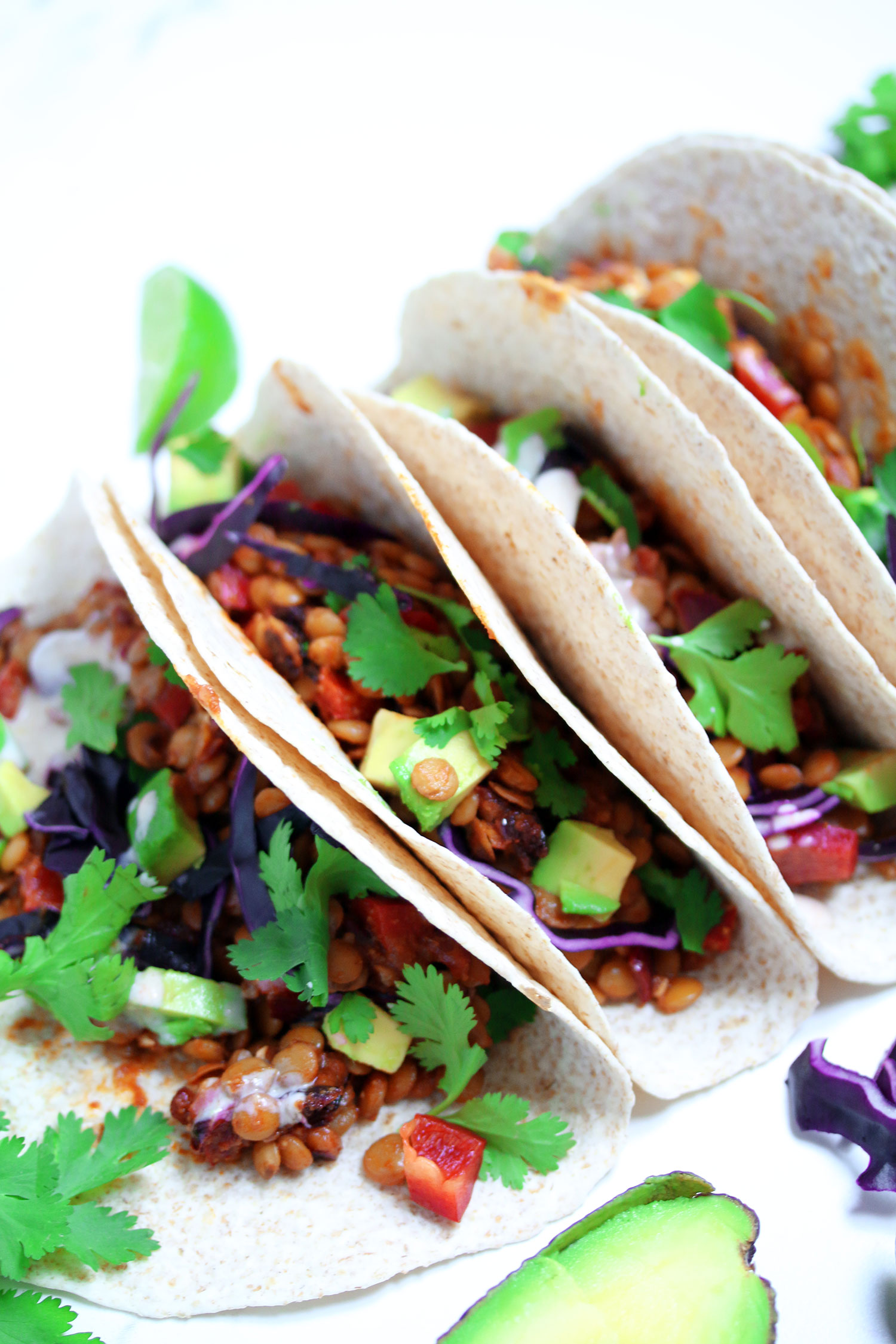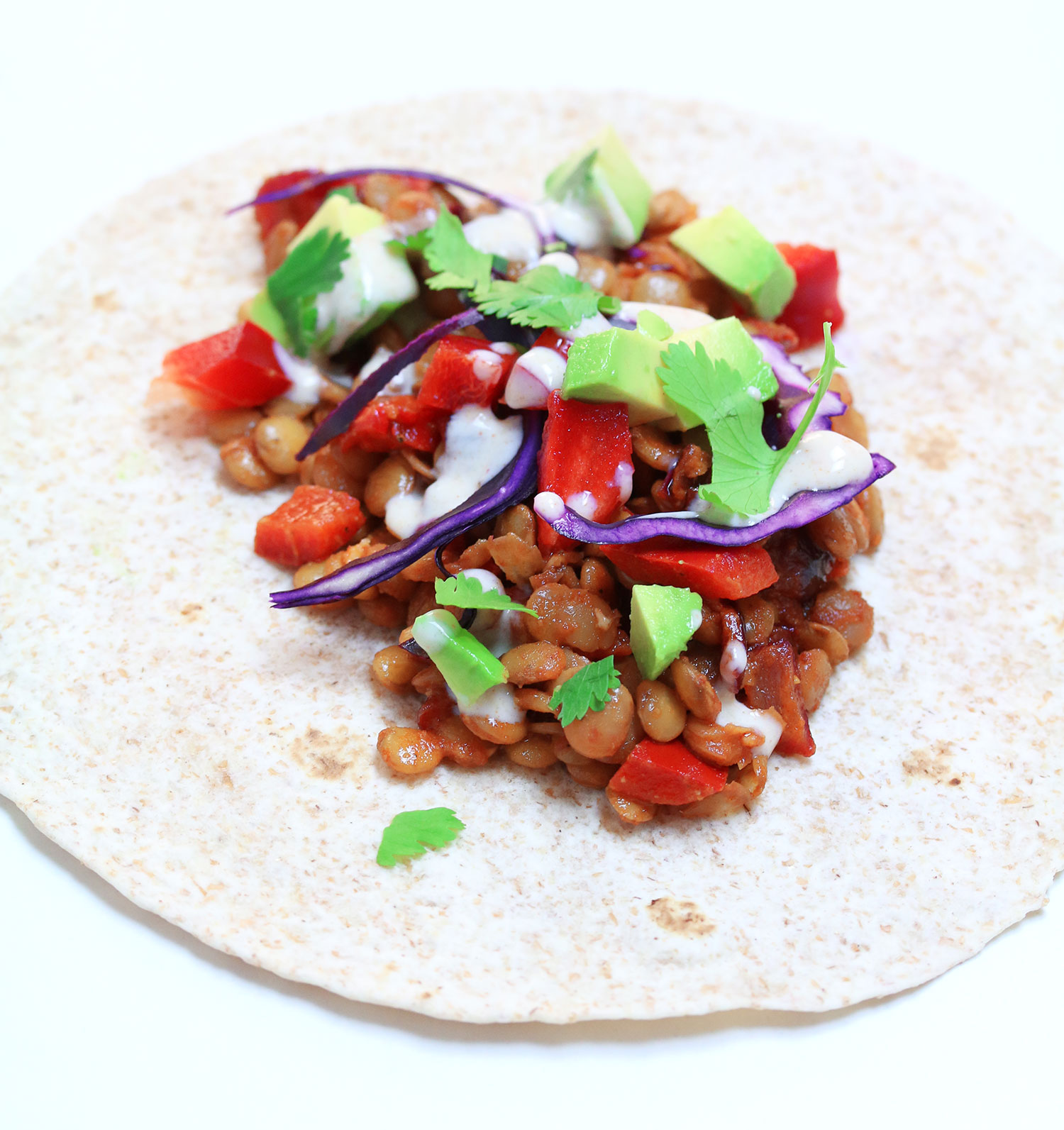 I'm also using East End Foods spices (paprika, chilli powder and cumin) and I honestly find that the quality of their spices is so much better than the jarred spices you find in supermarkets. You also get your value for money as they come in 100g-400g bags at a much lower price. I don't know about you but I go through spices so fast, especially things like paprika, cinnamon, turmeric and cumin, so it's much more convenient for me to buy bigger bags that last longer AND I save money at the same time. Win win!
---
Vegan Lentil Tacos
Makes – 5-6 tacos
Ingredients:
180g East End Foods green lentils
3350ml vegetable stock
1 tbsp coconut oil, melted
1 red onion, chopped
2-3 garlic cloves, crushed
1 red pepper, chopped
Juice of 2 limes
3/4 tsp East End Foods chilli powder
2 tsp East End Foods paprika
1 tsp East End Foods cumin
Salt & pepper to taste
6-5 tortilla wraps – or you could use taco shells if you prefer
To serve – purple cabbage, red onion, red pepper, avocado and fresh parsley
Method:
Add the lentils and vegetable stock into a saucepan and place on a medium heat. Bring to a boil, then cover and simmer for 20 minutes or until the lentils are cooked. Add more water if needed.
Heat 1 tbsp of oil in another pan and add in the chopped onions. Cook for 5 minutes on a medium/low heat.
Add in the spices, garlic and chopped red peppers. Cook for another few minutes.
Add the cooked lentils along with the lime juice and season to taste.
Fill each tortilla/taco shell with the lentil mixture and top with shredded red cabbage, red onions, red pepper, avocado and fresh coriander.
Enjoy!
---

Thanks to East End Foods for sponsoring this post. Commissioned posts is how I'm able to continue working on the blog and creating recipes and recipe videos for you. As always, all opinions are my own.
*https://www.ncbi.nlm.nih.gov/pubmed/6282105