Vegan & Gluten Free Vanilla Biscuit Recipe
Valentine's day is just around the corner so of course I just had to make a heart shaped dessert. Valentine's day wouldn't be complete without a heart shape treat to show your other half how much they mean to you.
These vanilla biscuits are easy to make and delicious whilst also managing to be vegan AND gluten-free! All you need is a heart shaped cookie cutter and some dark chocolate to make them extra special. Decorate with some chopped nuts, seeds or dried fruit. I went a step further and topped mine with dried pomegranate seeds that the hubby got me as a gift a while back. They're so cute!
Whether you're celebrating Valentine's day this Sunday or not, you should make these anyway! Treat yourself to something special, or make them for a special friend or family!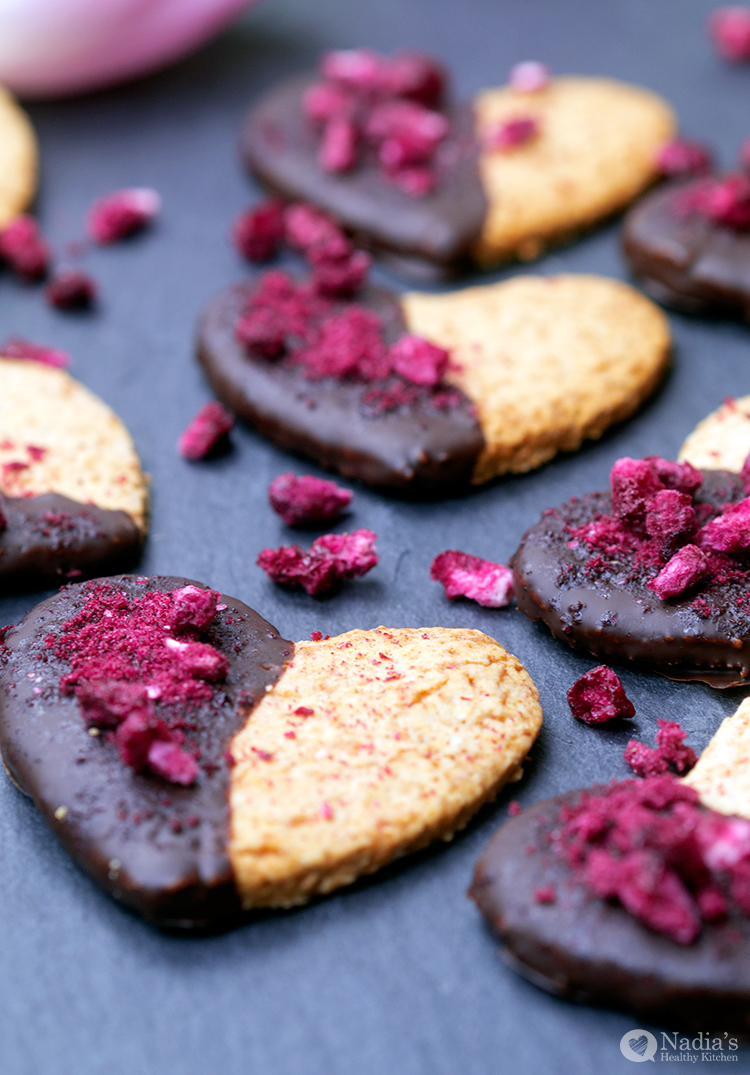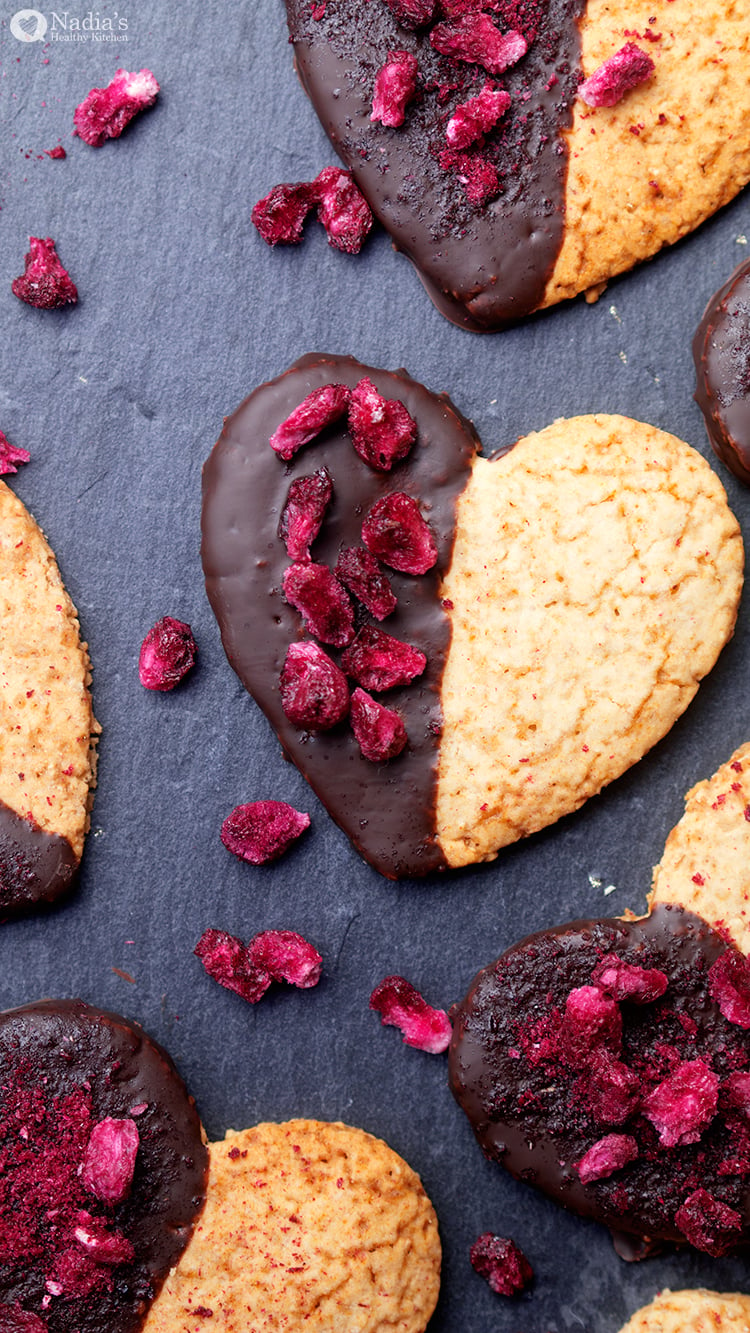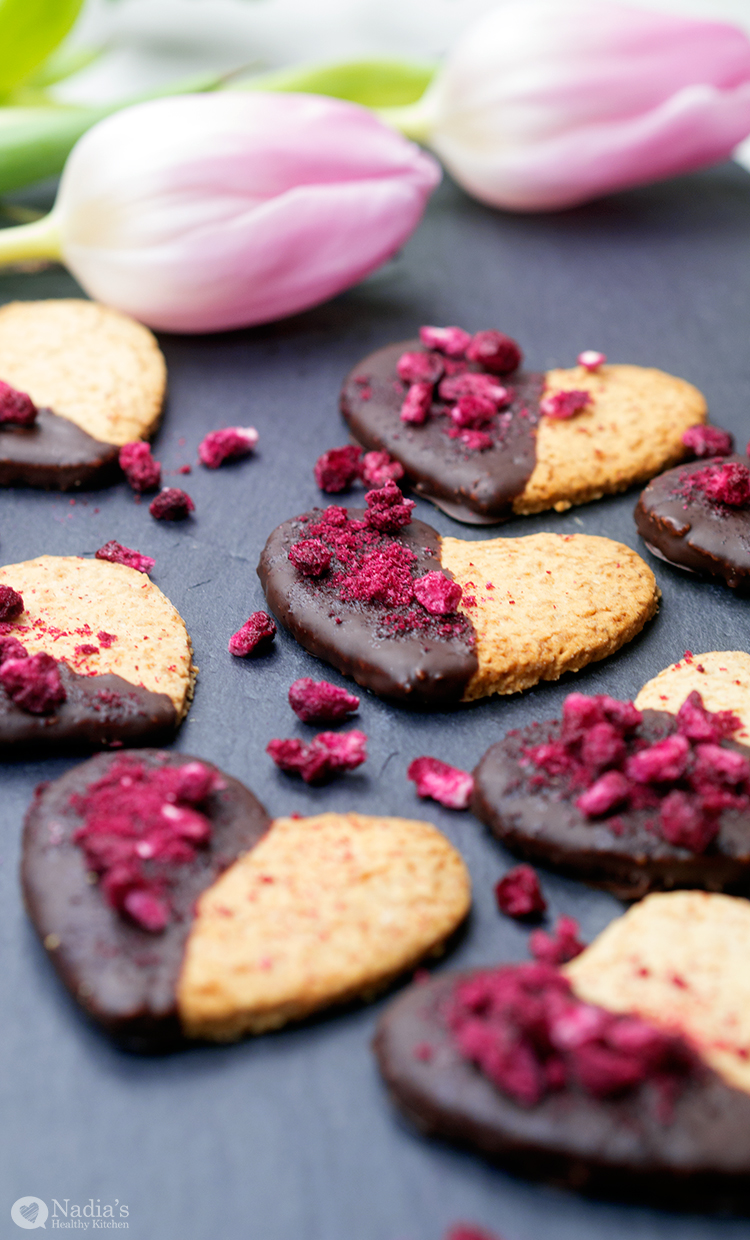 Vegan & Gluten Free Vanilla Biscuit Recipe
2016-02-12 13:12:36
Instructions
Preheat your oven to 180*C (160*C fan assisted)/ 350*F
In a large bowl, mix together the oat flour, gluten free flour, baking powder, salt and xylitol. Mix to combine.
Melt the coconut oil then pour into the bowl of dry ingredients along with the liquid sweetener and vanilla.
Mix until well combined. Use your hands to kneed the dough together. If the batter seems too dry, add in 1 tbsp at a time of milk or water. Cover and leave to chill in the fridge for about 30 minutes.
Take out of the fridge and transfer onto a floured surface. Start rolling out as thin as possible. The thinner the biscuit the crispier the end result will be.
Transfer your onto a baking sheet covered with parchment paper.
Bake for 15 minutes, take out and leave to cool completely.
Melt the chocolate either in the microwave or using a double boiler. Dip each biscuit in the chocolate and place on a rack to set. You can leave them as they are or top with chopped seeds, nuts or dried fruit.
Enjoy!
Nadia's Healthy Kitchen https://nadiashealthykitchen.com/