Vegan & Gluten-free Scones
Super easy, fail proof vegan and gluten-free scones that are easy to make and adapt.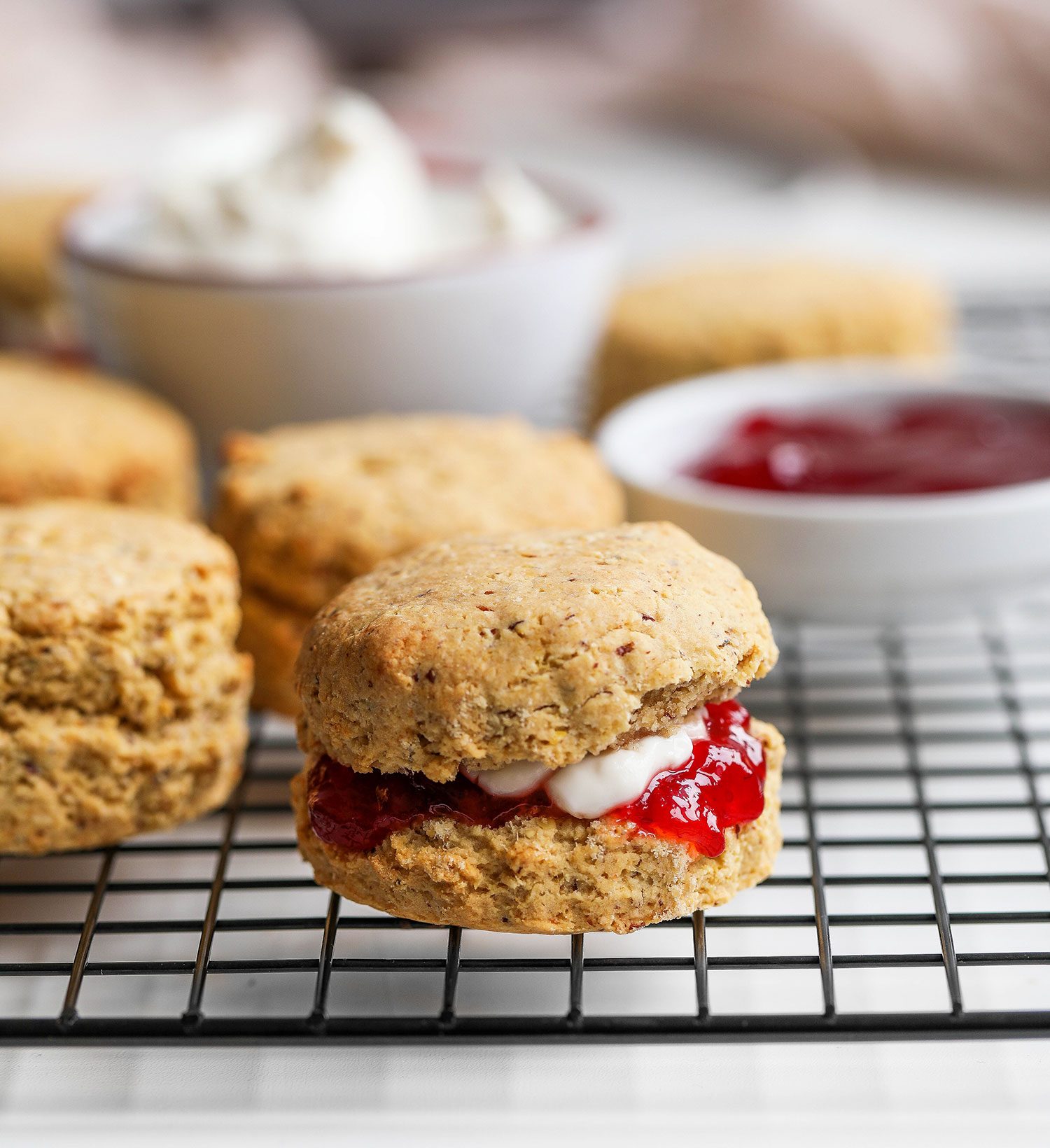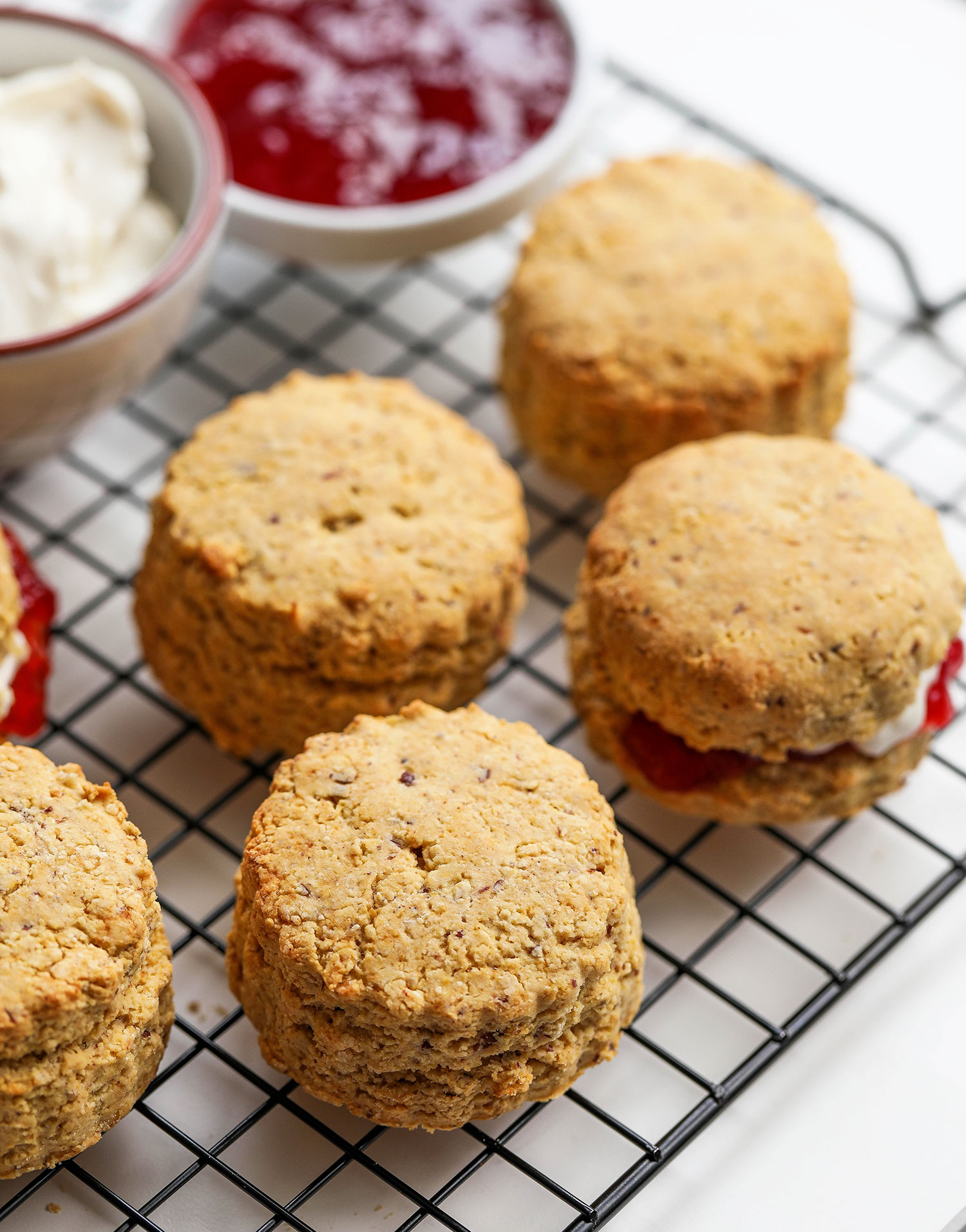 I was craving a comforting rainy day treat, and the first thing that came to mind was scones. Topped with jam and vegan creme fraiche- heaven! Went down a treat with my cup of cardamom tea 😋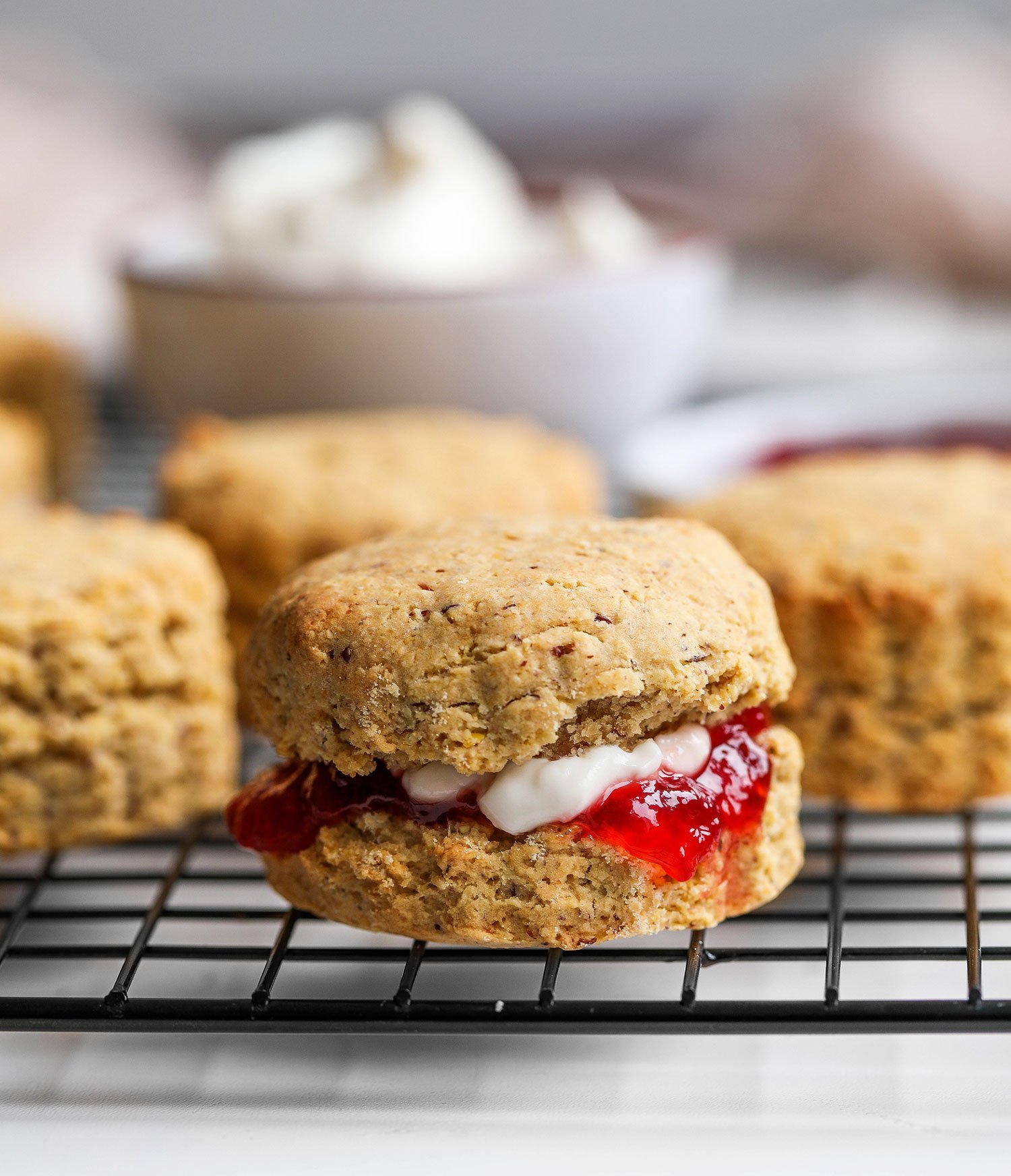 I used a mixture of gluten-free flour and oat flour, which I made myself by blending plain rolled oats into a fine flour in the food processor. If you're allergic or intolerant to gluten do make sure you use gluten-free oats. Most oats are handled in the same facilities as other gluten containing products, so chances are there will be some gluten contamination.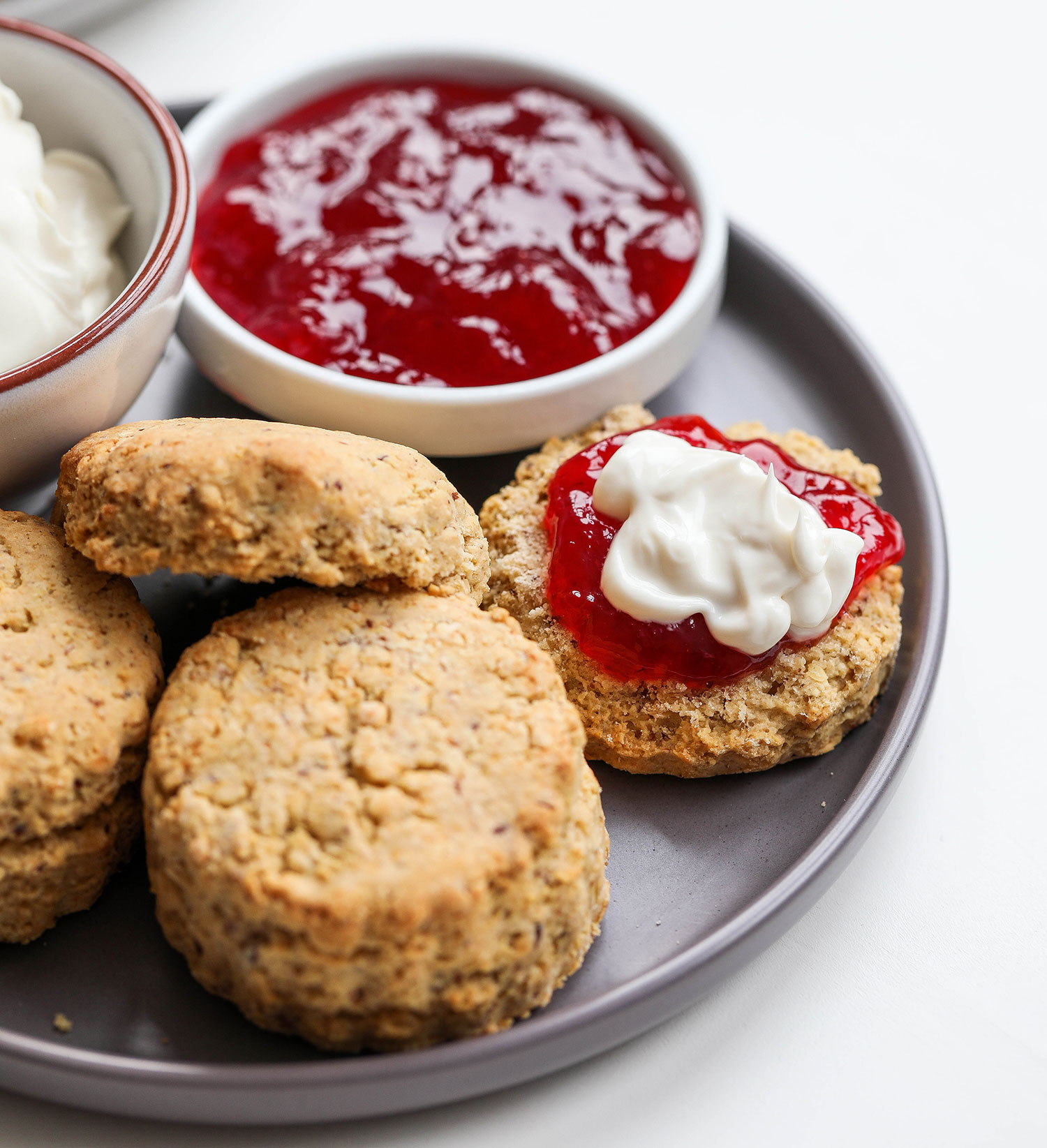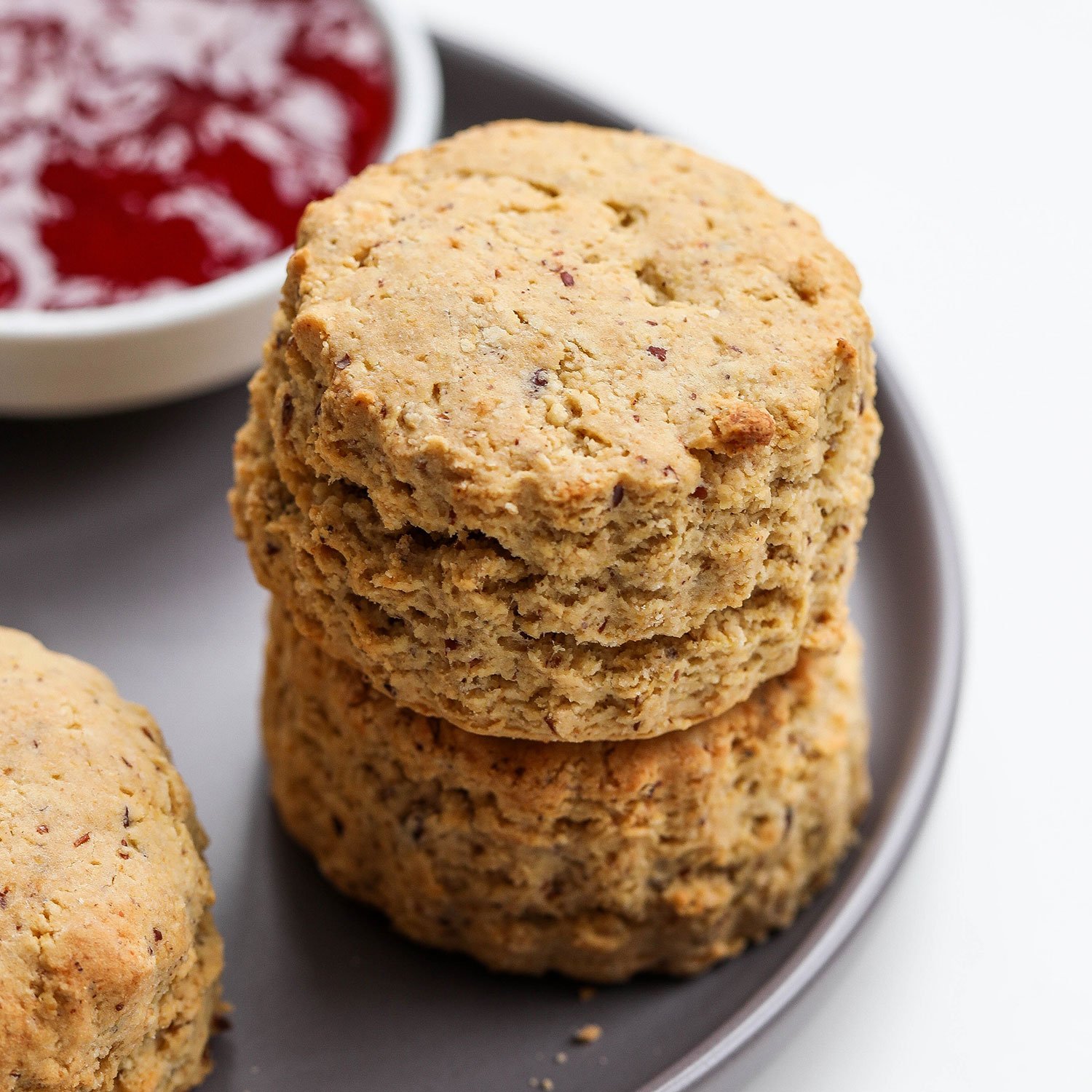 These scones are vegan, gluten-free and can easily be made nut-free by using a nut-free plant milk like soy or hemp. To make it vegan I used a flax egg (ground flaxseed mixed with water and left to set), dairy-free spread and almond milk.
If you're looking for something easy and yummy to bake this weekend, you need to give these a try! The perfect afternoon tea time treat.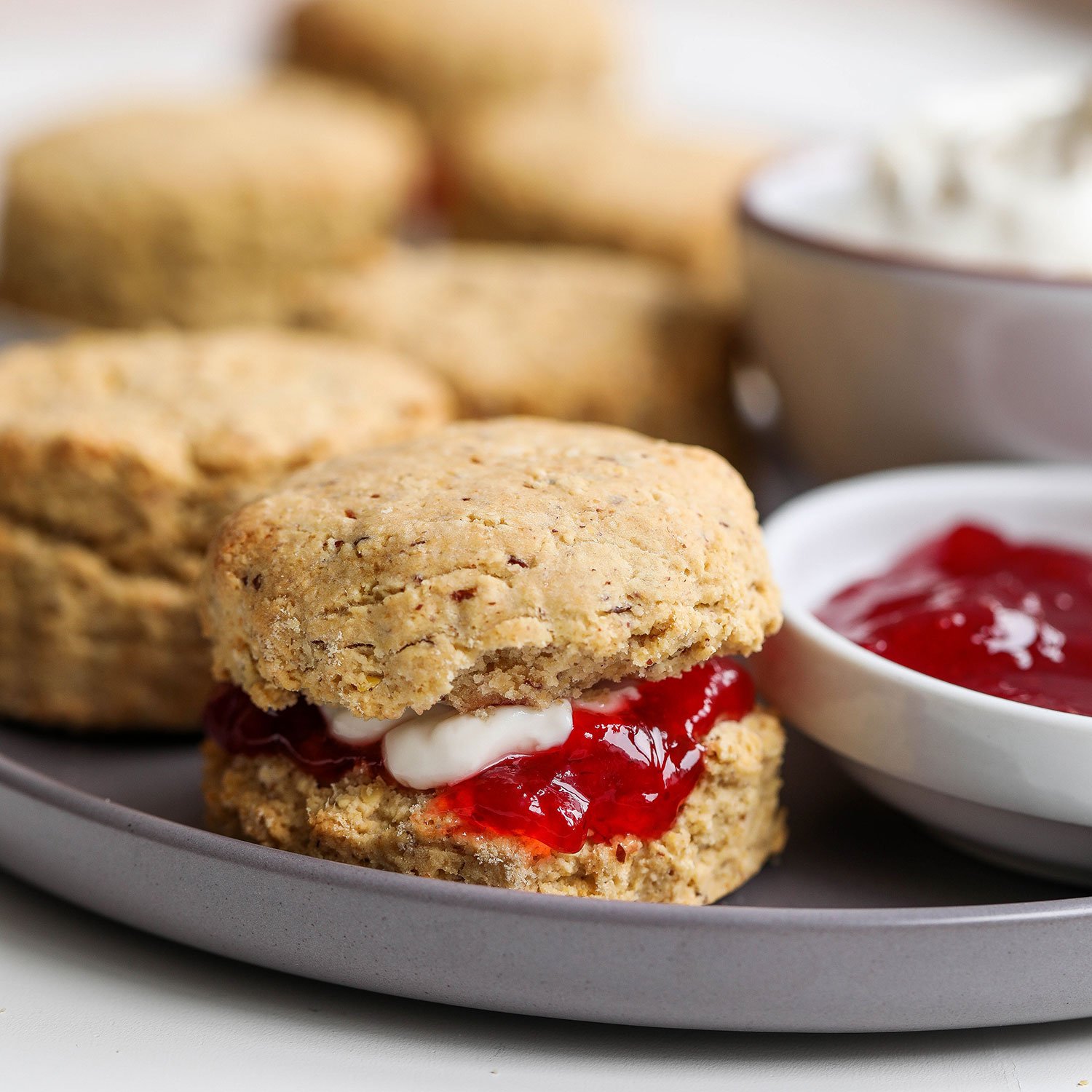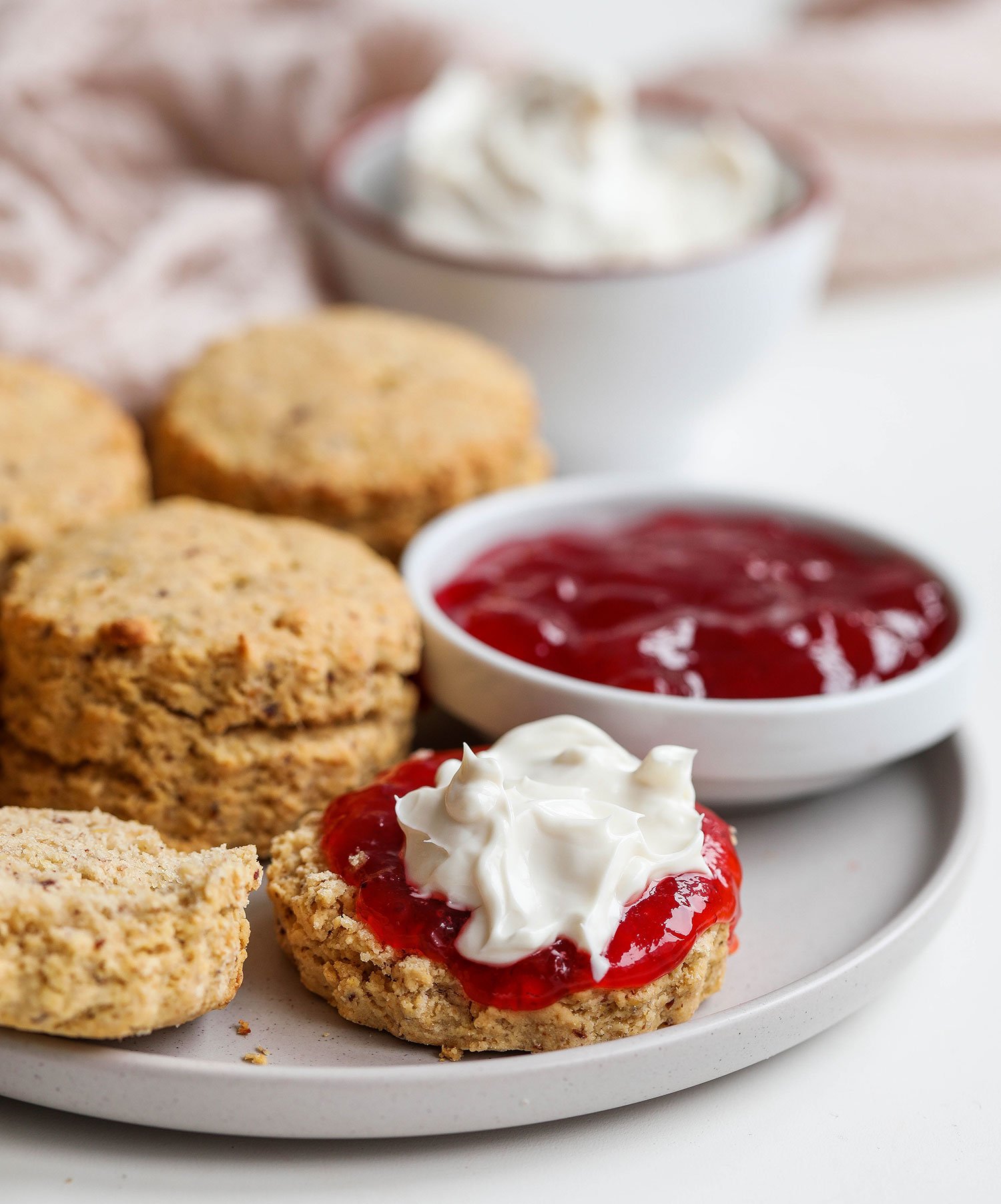 ---
Vegan & Gluten-free Scones
Makes – 5
Ingredients
120g self raising gluten-free flour
100g oat flour
1 tsp baking powder
1/2 tsp salt
2 tbsp brown sugar
50g dairy-free spread.
5 tbsp milk of choice
1 flax egg – 1 tbsp milled flaxseed + 3 tbsp water. Mix in a small bowl and leave to set for 15 minutes
Method
Preheat your oven to 220C/200C fan/400F
Mix the flour, oat flour, baking powder and salt in a large bowl. Add the dairy-free spread and rub in with your fingers until the mix looks like fine crumbs. Stir in the sugar, then fold in the milk and flax egg. Kneed until you have a dough consistency.
Transfer the dough onto a sheet of baking paper and top with another sheet and roll out to a thickness of 3cm. Use a small cutter to cut out the scones, place on a baking sheet lined with parchment paper and bake for 15 minutes.
Leave to cool completely before slicing. Serve warm with jam and oat creme fraiche.
Enjoy!
---