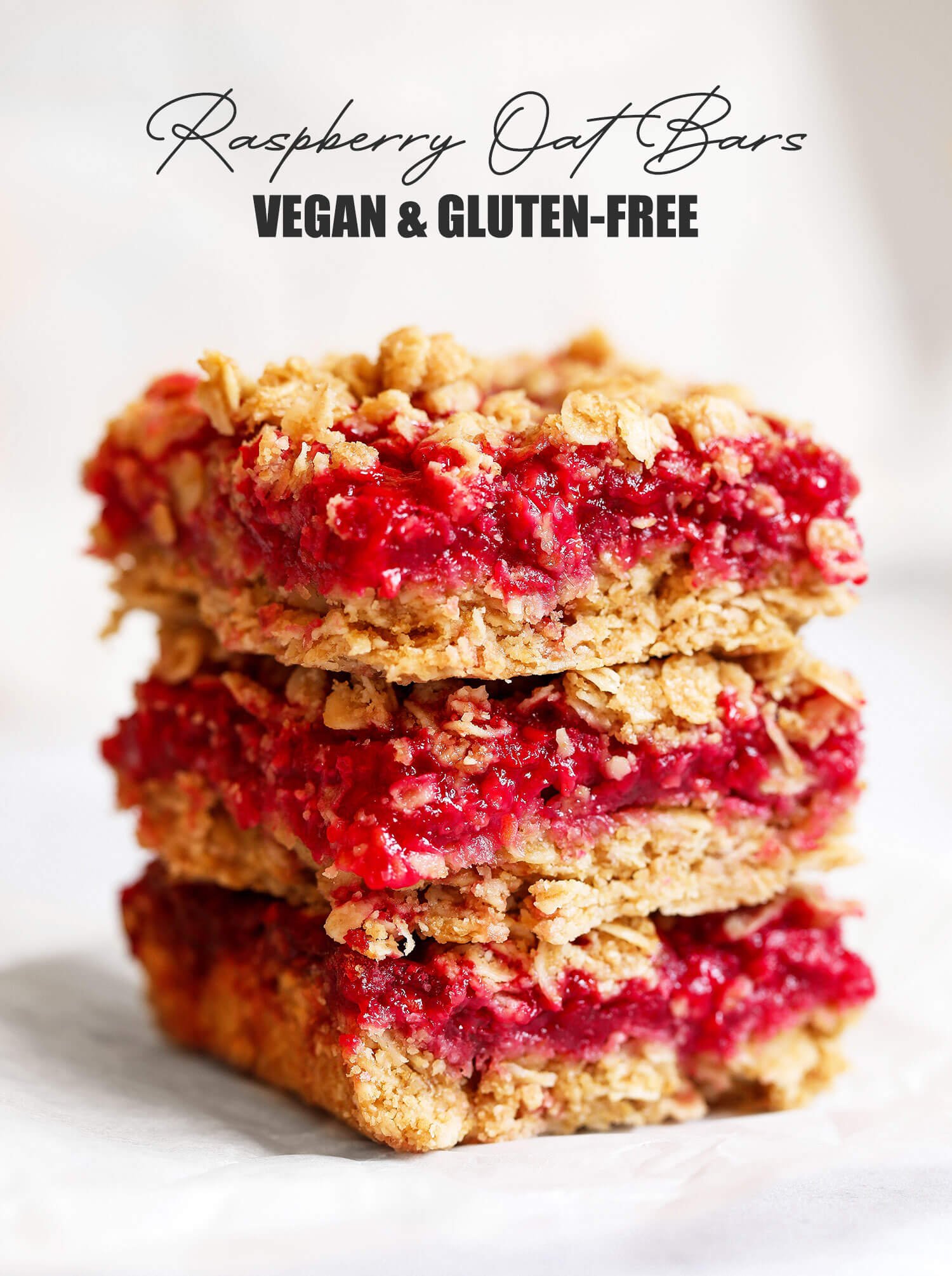 Delicious oaty and fruity treats that are super easy to make. These vegan gluten-free raspberry oat bars are the perfect treat for summer!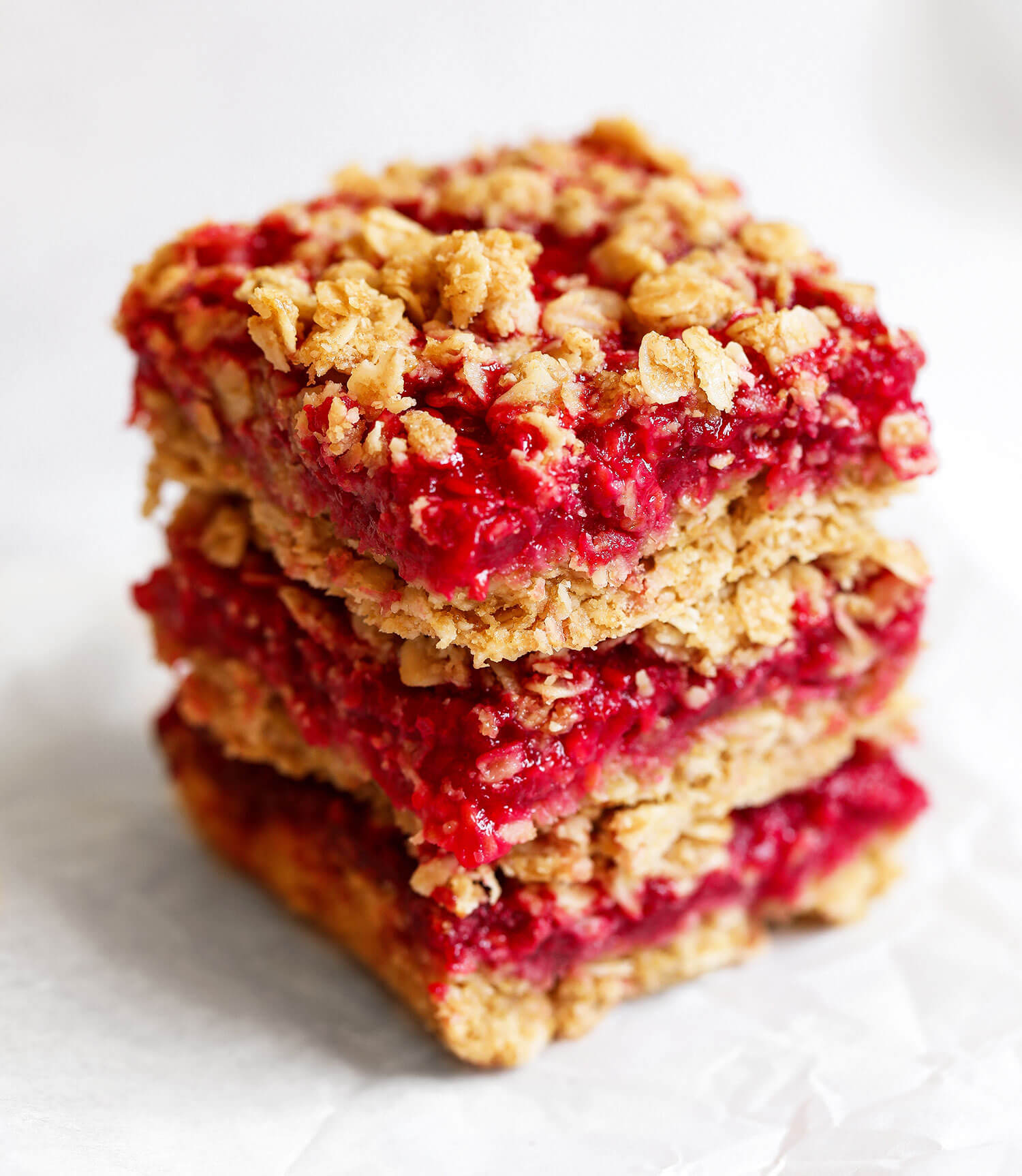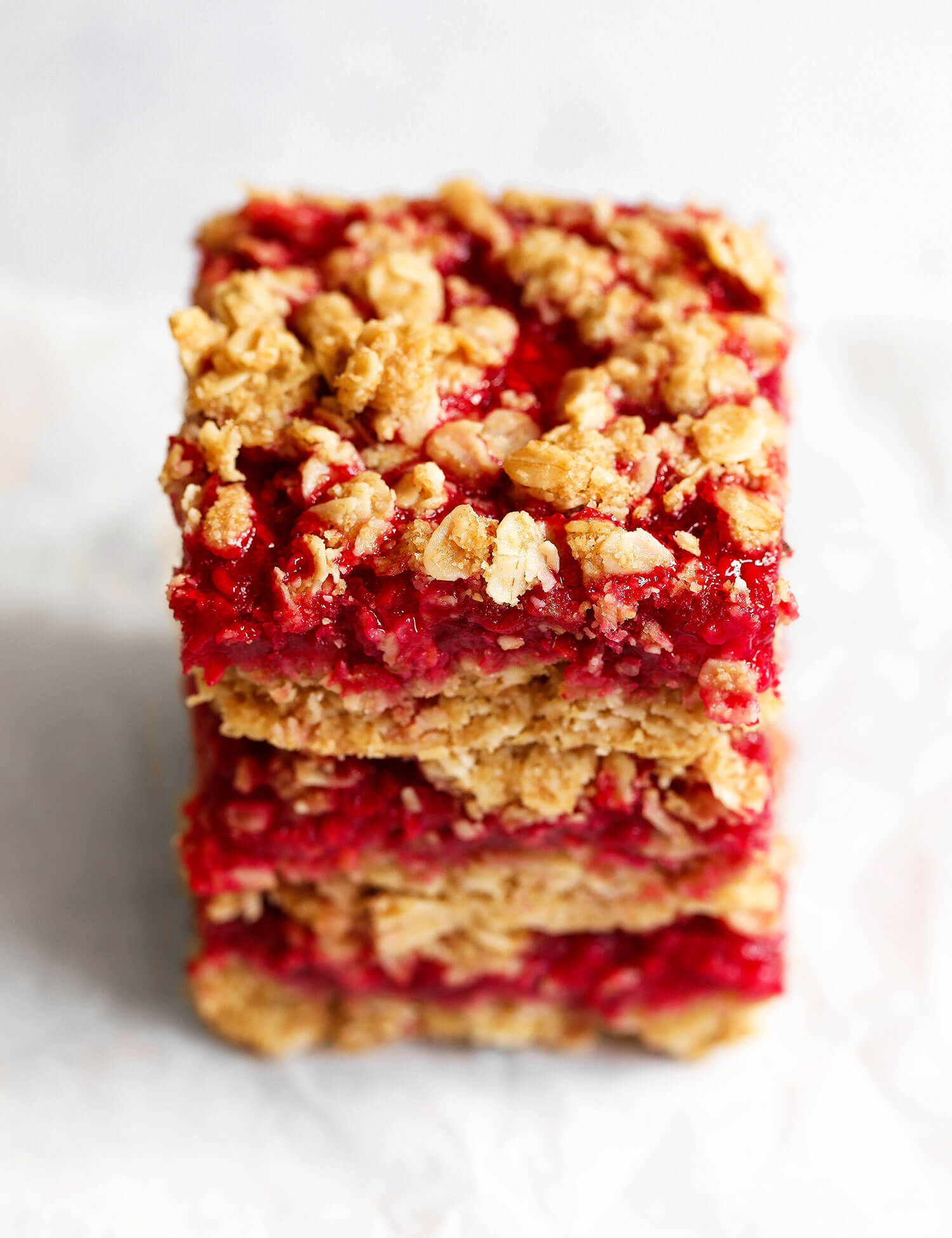 These bars make a great snack or a healthier dessert, but they can also be enjoyed for breakfast if you're in a hurry and don't have time to put something together. I find treats like this really handy to have in the fridge for those times when I have the urge to reach out for the chocolate biscuits!
The raspberries along with the lemon give these bars a zingy, tart flavour that makes them feel so refreshing and summery. You can substitute some of the sugar for stevia if you want to reduce the sugar content, but I'm not the biggest fan of the taste of stevia so I stick to using coconut or brown sugar.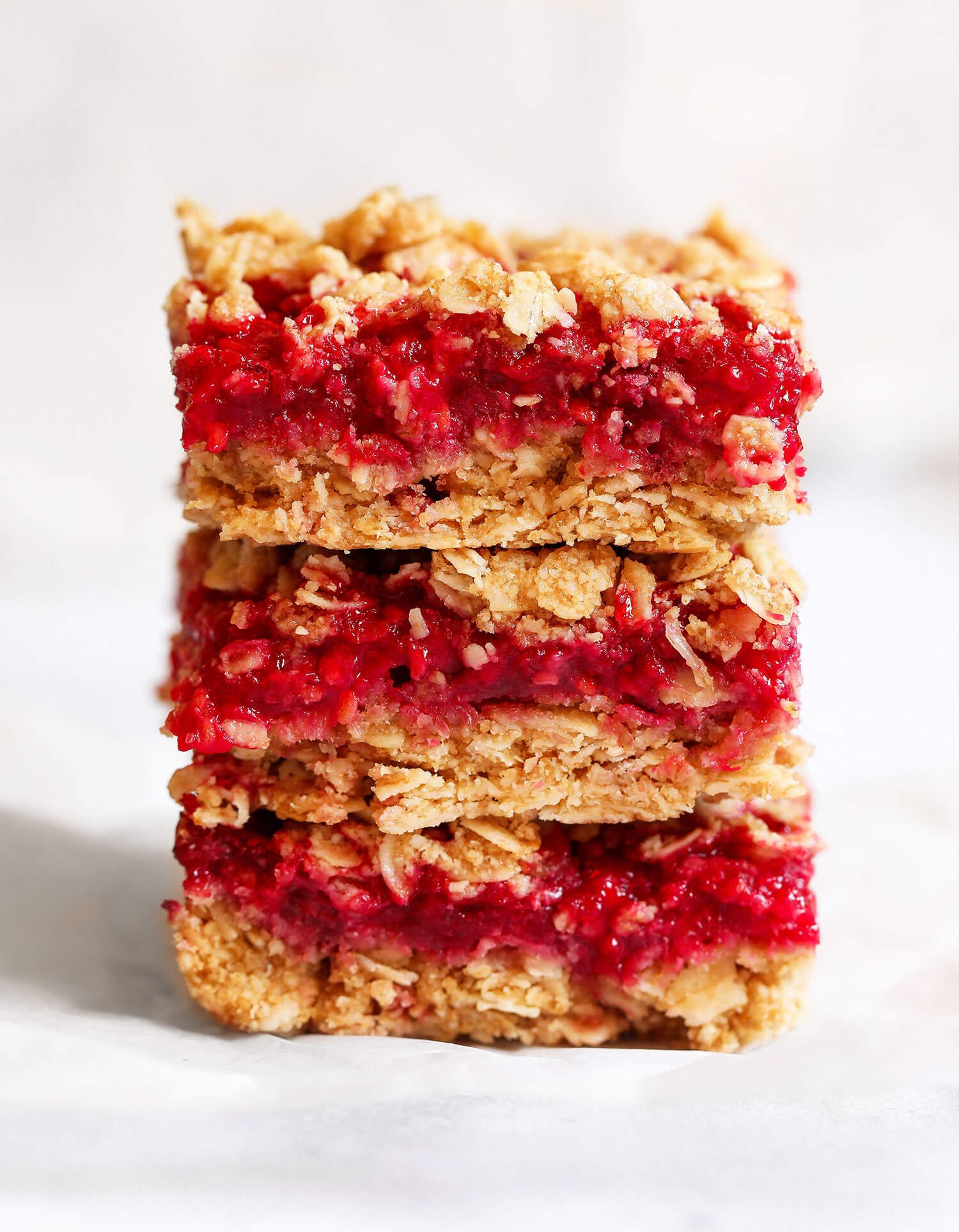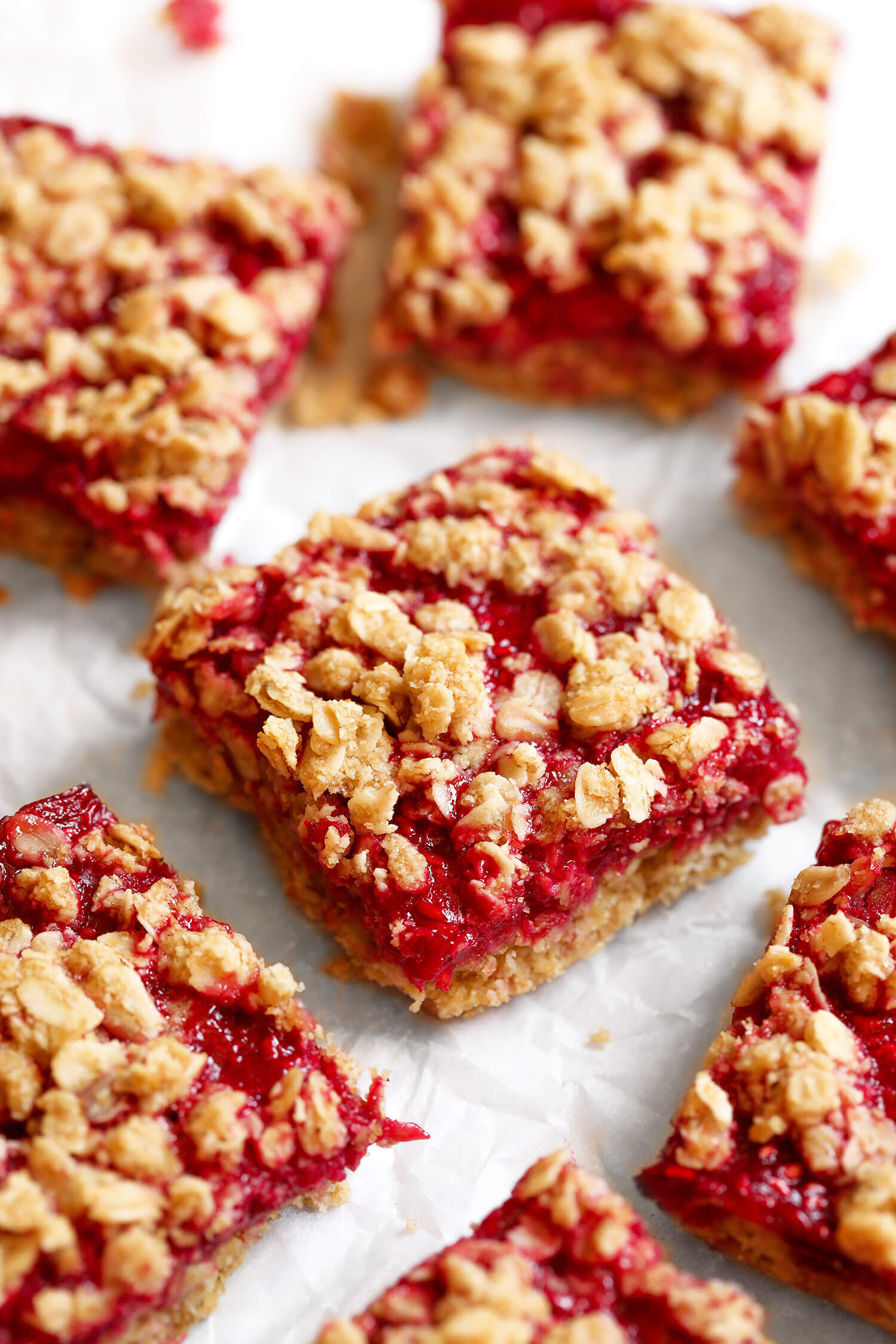 Vegan Gluten-free Raspberry Oat Bars
Makes – 16 bars
Ingredients
For the oat layer
110g oat flour – plain oats ground up into a flour in a food processor. use gluten-free oats if you're allergic/intolerant to gluten
145g rolled oats – use gluten-free oats if you're allergic/intolerant to gluten
4 tbsp coconut or brown sugar
1 tsp baking powder
1/4 tsp salt
120ml coconut oil, melted
1 tbsp lemon zest
For the raspberry layer
300g raspberries
Juice of 1/2 lemon – about 2 tbsp fresh
2 tbsp coconut or brown sugar
2 tbsp cornflour
Method
Preheat your oven to 180°C/160°C fan.
Mix together the oat flour, oats, sugar, baking powder and salt in a large bowl. Add the coconut oil and lemon zest. Mix to combine.
Transfer 3/4 of the mixture into an 8" square cake tin lined with parchment paper. Press down with your hands or a spoon to make sure the base is even.
Mix all the raspberry layer ingredients in a bowl mashing the raspberries with the back of a wooden spoon, then pour over the oat base.
Sprinkle on top the remaining oat mixture and bake for 35-40 minutes.
Leave to cool completely before slicing. Enjoy!