Vegan Gluten-free Mince Pies
This is my first Christmas recipe of the year and I'm kicking it off with a good one – these vegan and gluten-free mince pies! When I think of a Christmas dessert, the first thing that pops into my head is a mince pie. Last year I made these no-bake mince pies and wanted to create a baked version. The beauty of a no-bake treat is it's easier and quicker to make, but I think baked treats always taste better!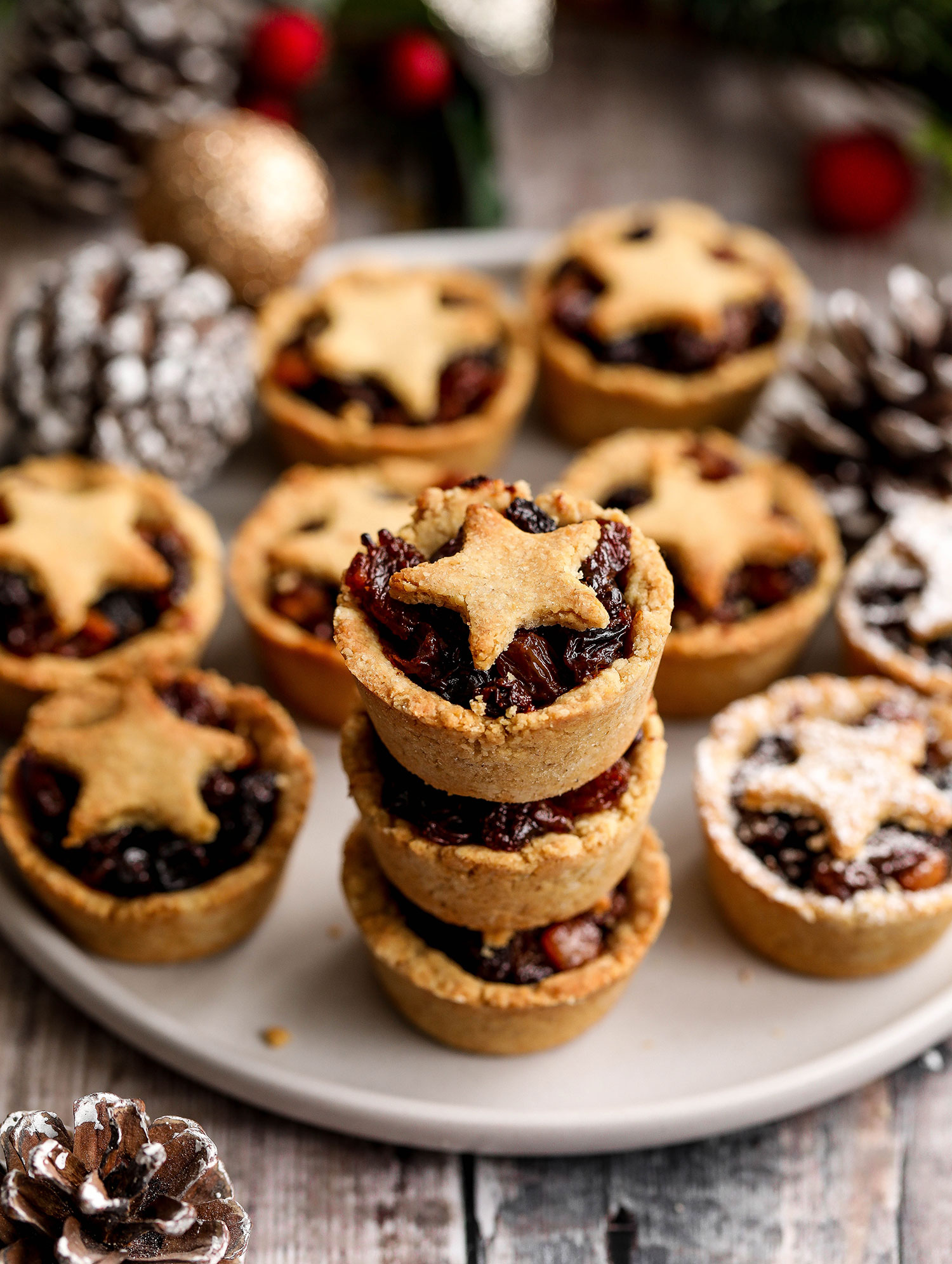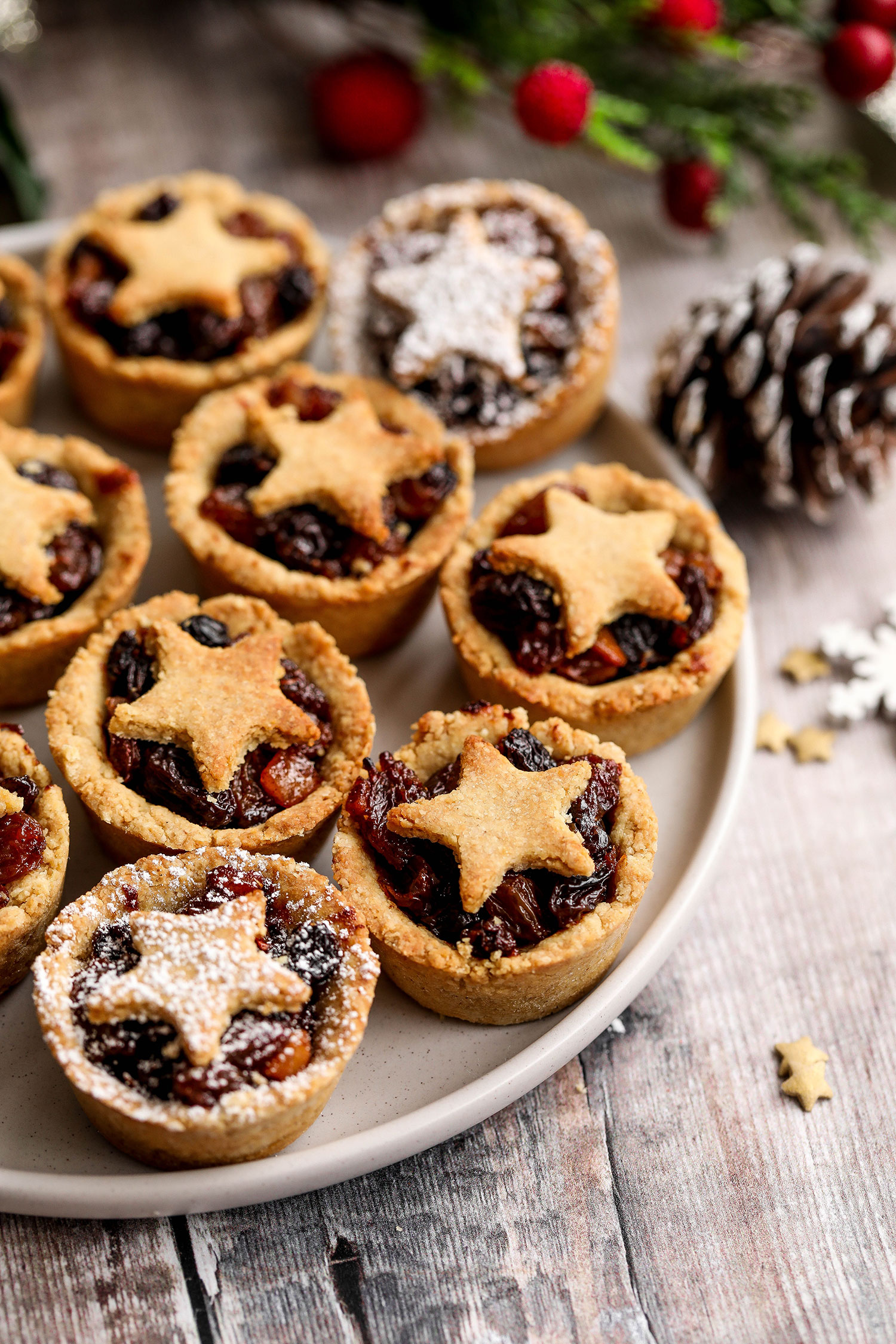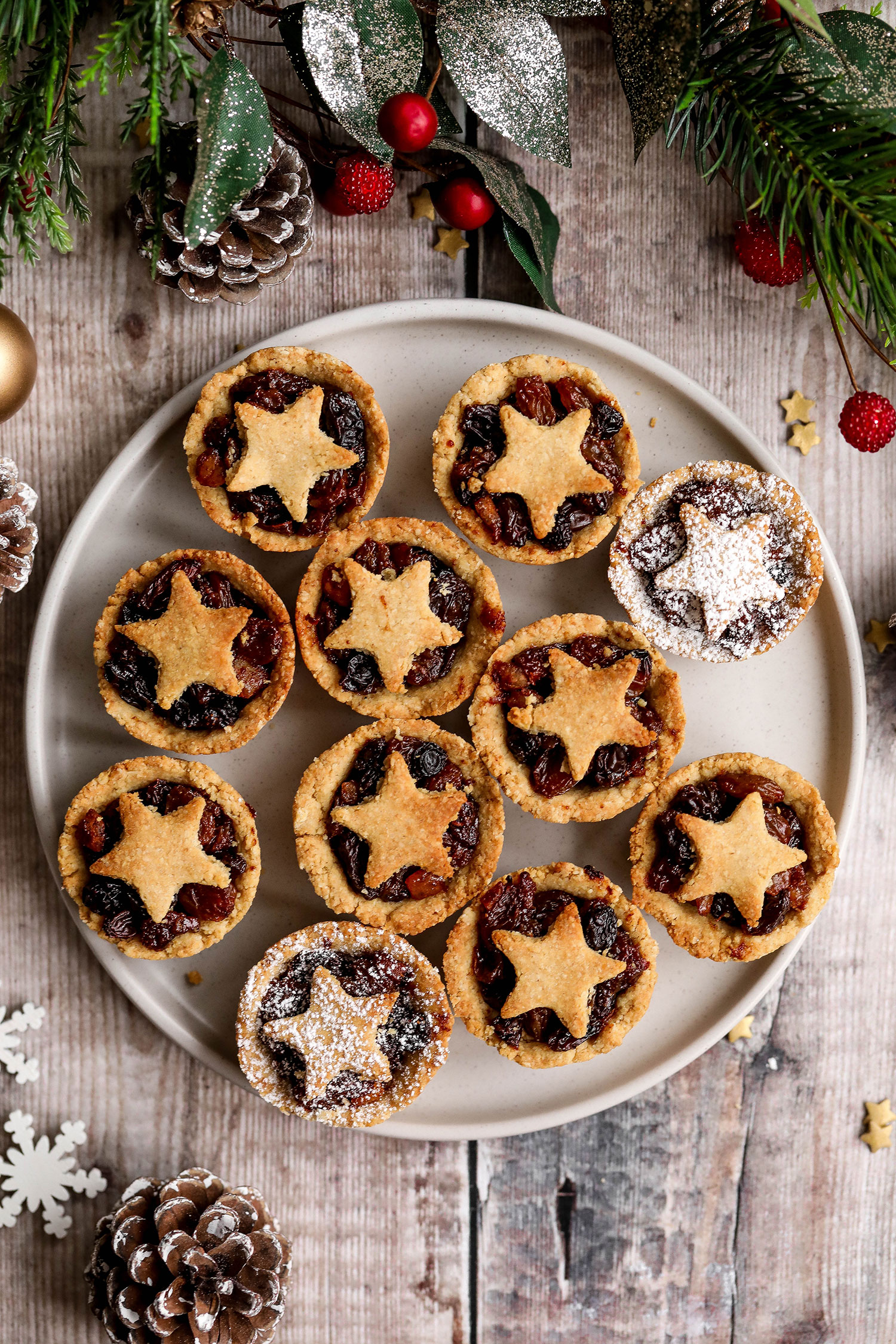 These vegan gluten-free mince pies are healthier than your average mince pie. Lower in added sugar (only 2 tbsp of maple syrup used in the whole recipe) and saturated fat, but at the same time higher in fibre and healthy fats making them lighter but still as delicious!
The pastry is a basic mix of oats, ground almonds and a bit of coconut oil to make them crumbly and maple syrup to sweeten. The mince meat filling is made up of dried fruit, spices, orange juice and orange zest making them full of flavour and super festive.
I decided to use a mini silicon muffin mould to make them, but feel free to double up the recipe and use normal size muffin tin to make them bigger.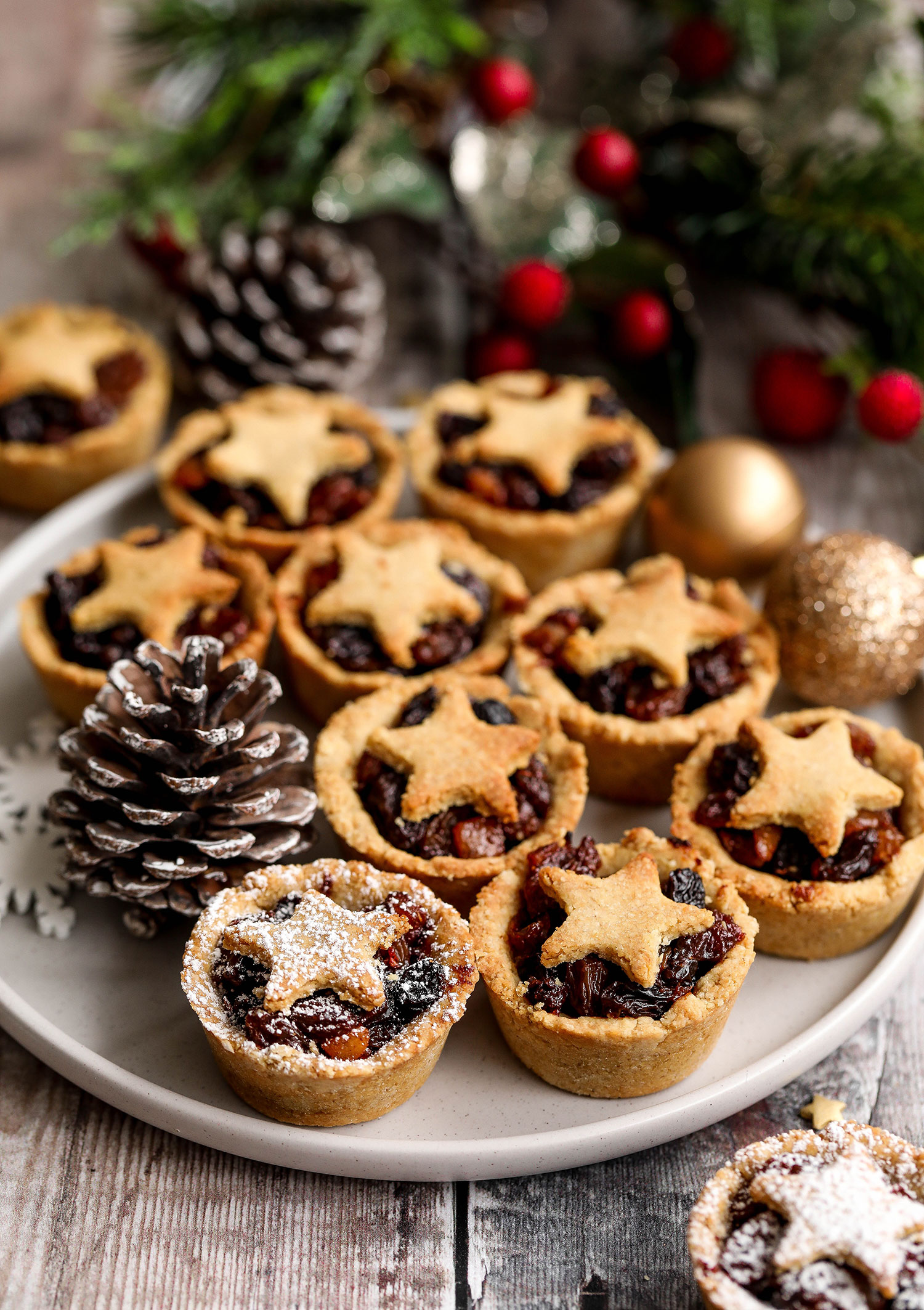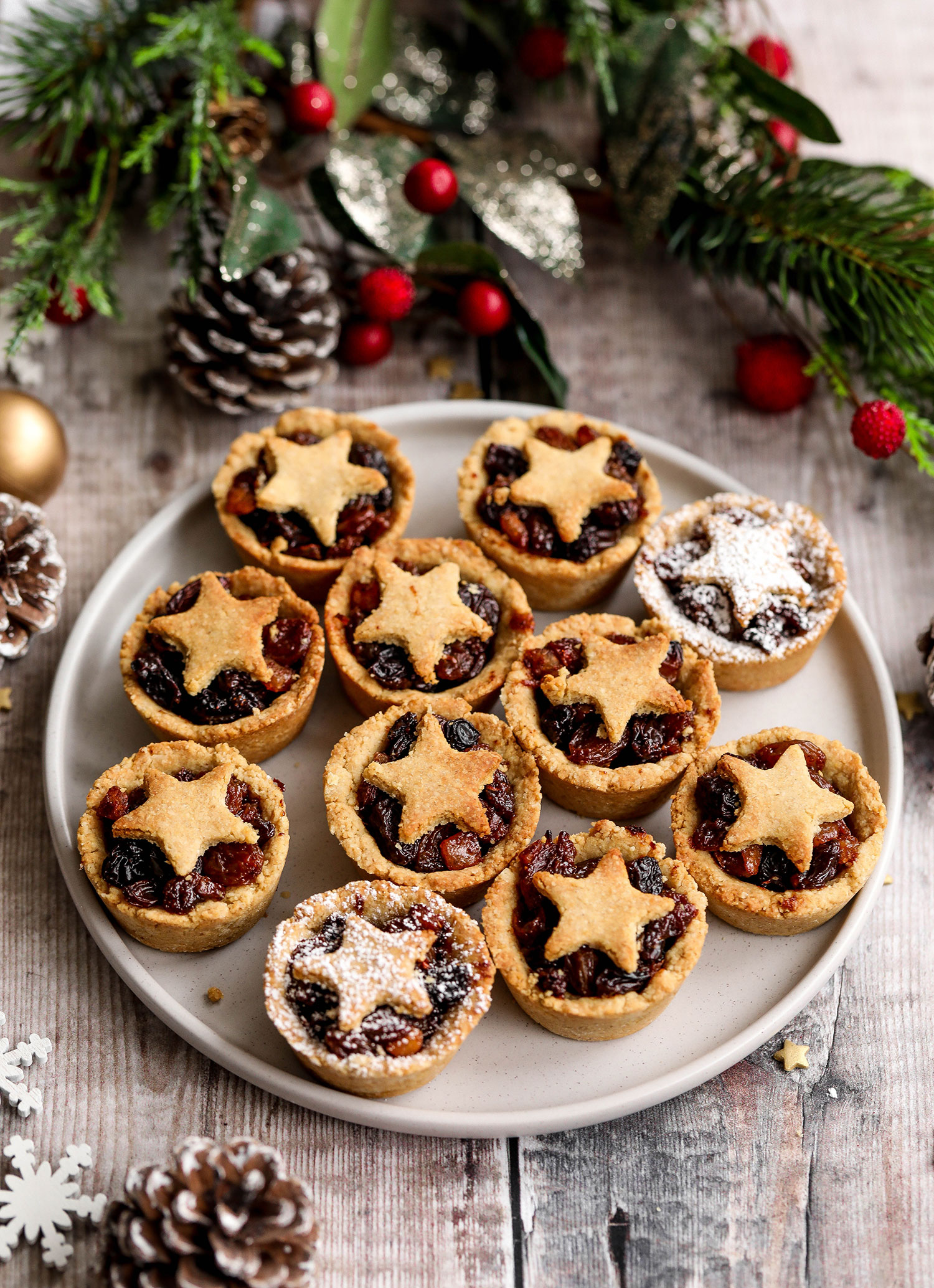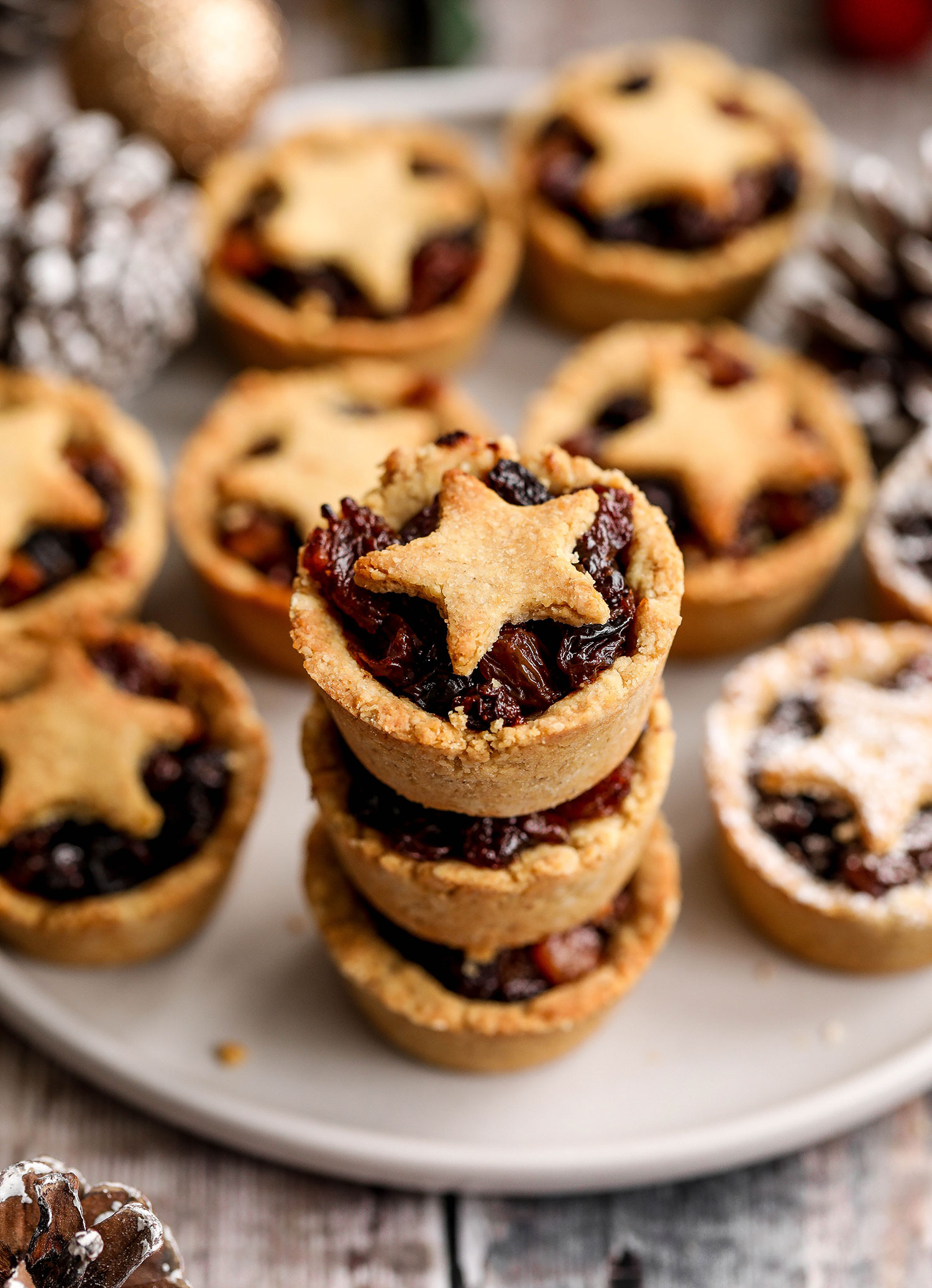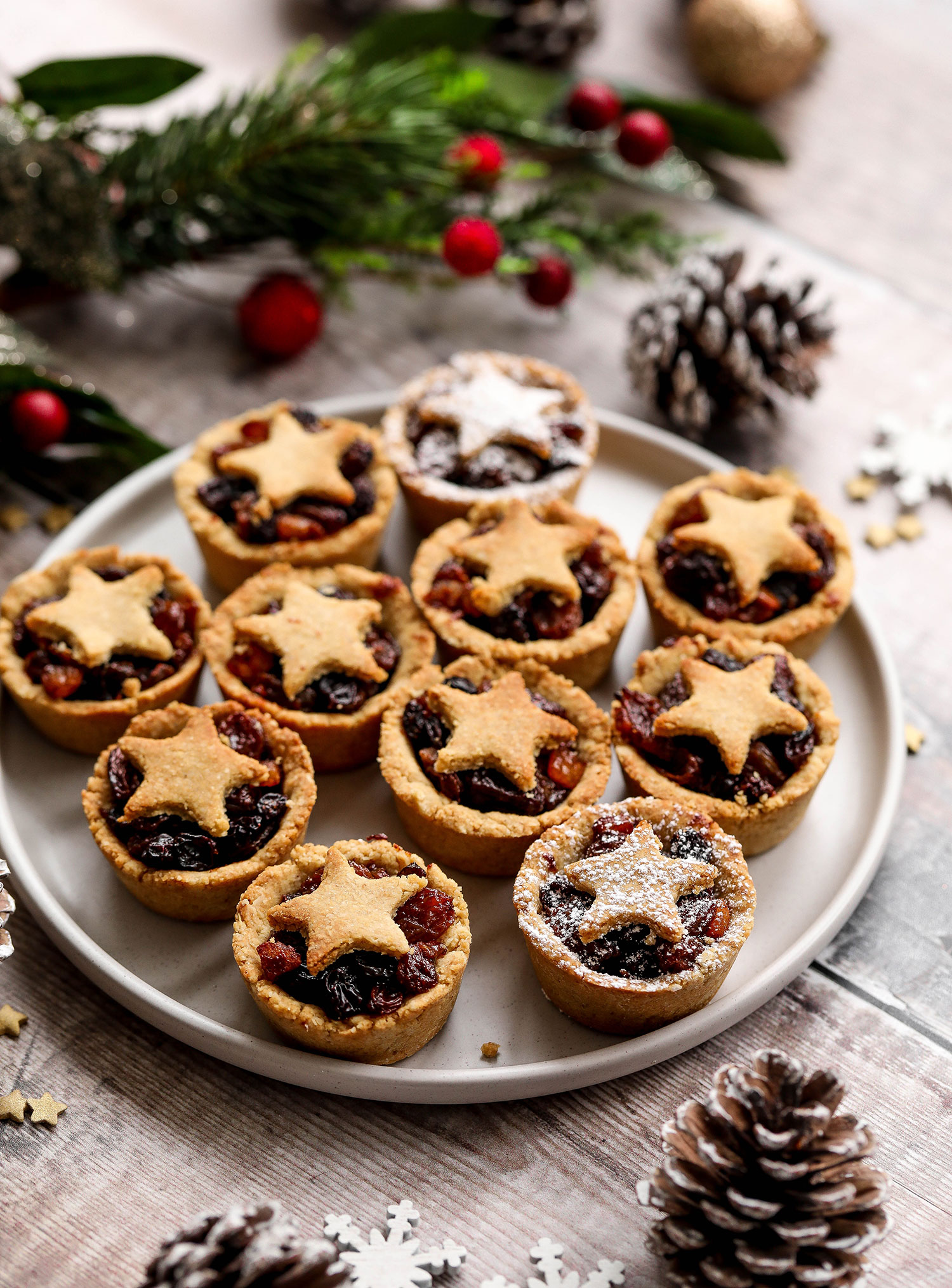 ---
Vegan Gluten-free Mince Pies
For the base
150g gluten-free oat flour – gluten-free oats blended into a flour in the food processor. Use regular rolled oats if not allergic/intolerant to gluten
50g ground almonds
1/4 tsp salt
4 1/2 tbsp coconut oil, melted
2 tbsp maple syrup
For the mince meat filling
75 g mixed dried fruit
Juice and zest of 1/2 orange
1 tsp cinnamon
1/2 tsp ginger
1/4 tsp mixed spice
1/2 tbsp coconut oil
1 tbsp water

Method
Preheat your oven to 180C/160C fan.
To make the filling – add all the filling ingredients into a small saucepan and cook over a low/medium heat for 15-20 minutes until all the liquid has evaporated. Set to one side while you make the pastry.
To make the pastry – mix the oat flour, ground almonds and salt in a bowl, then pour in the coconut oil and maple syrup. Mix again to form a dough.
Divide between a 12 cup mini silicon muffin tray saving about 1/4 of the mixture to create the star shaped toppings. Press down and up the sides of the moulds to create cases.
Use the remaining base mixture to create stars – roll out between two pieces of baking paper. Using a small star shaped cookie cutter, cut out star shapes.
Start filling with the mince meat mixture, then top each mince pie with the pastry star cut out.
Bake for 15 minutes or until the pastry edges are golden brown.
Enjoy!
---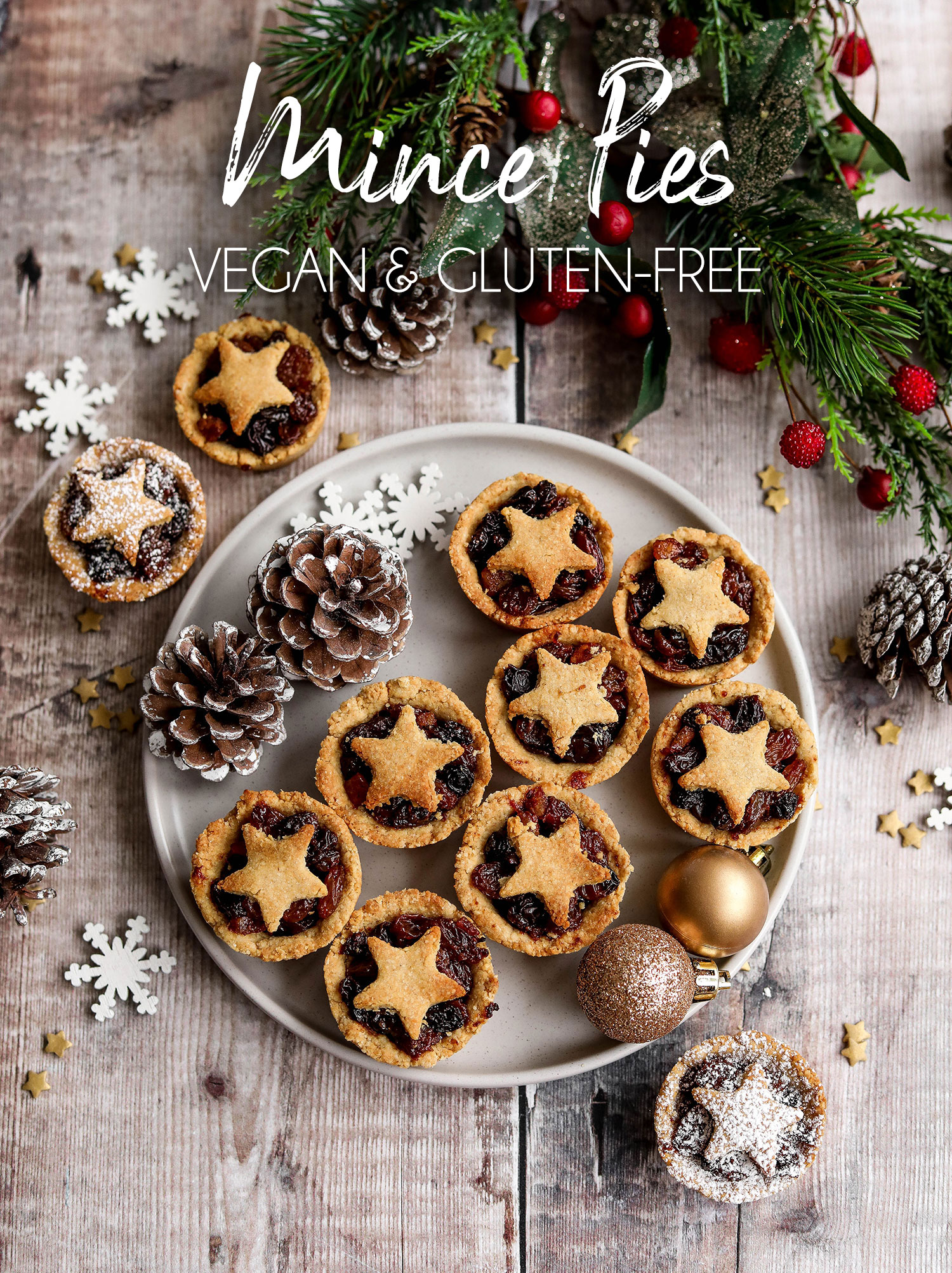 Share This Post