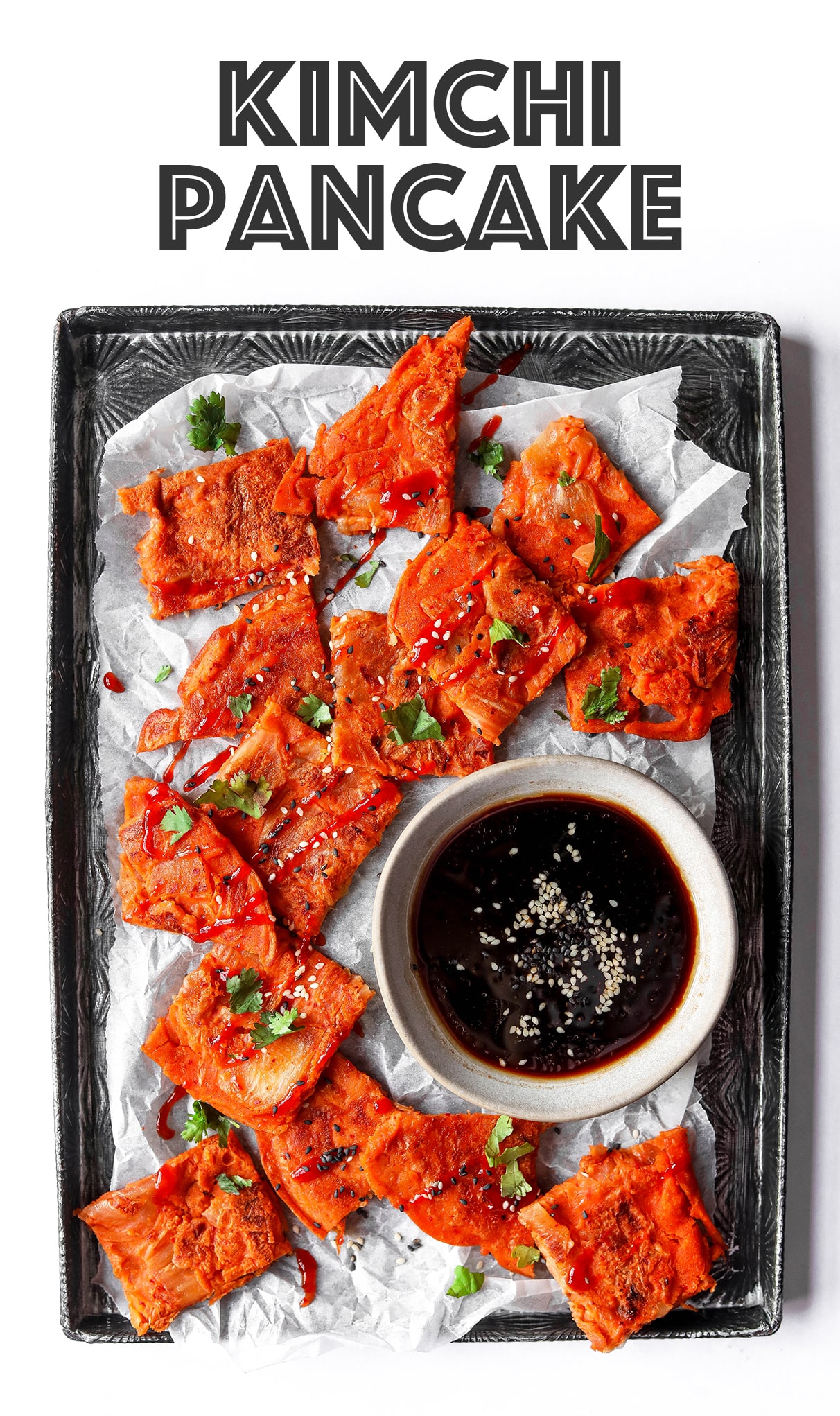 If you're a fan of kimchi you NEED to try this recipe! This vegan gluten-free kimchi pancake is perfect for a speedy lunch or as a yummy side dish.
I've been meaning to share this recipe for a while, but I really wanted to film a video showing you just how easy they are to make! I LOVE kimchi and making it from scratch has been on my to-do list for a while now too, but I haven't mustered up the courage to take on the challenge yet. Hoping I'll be brave enough to attempt it soon though! I'll have to keep you updated on how I get on.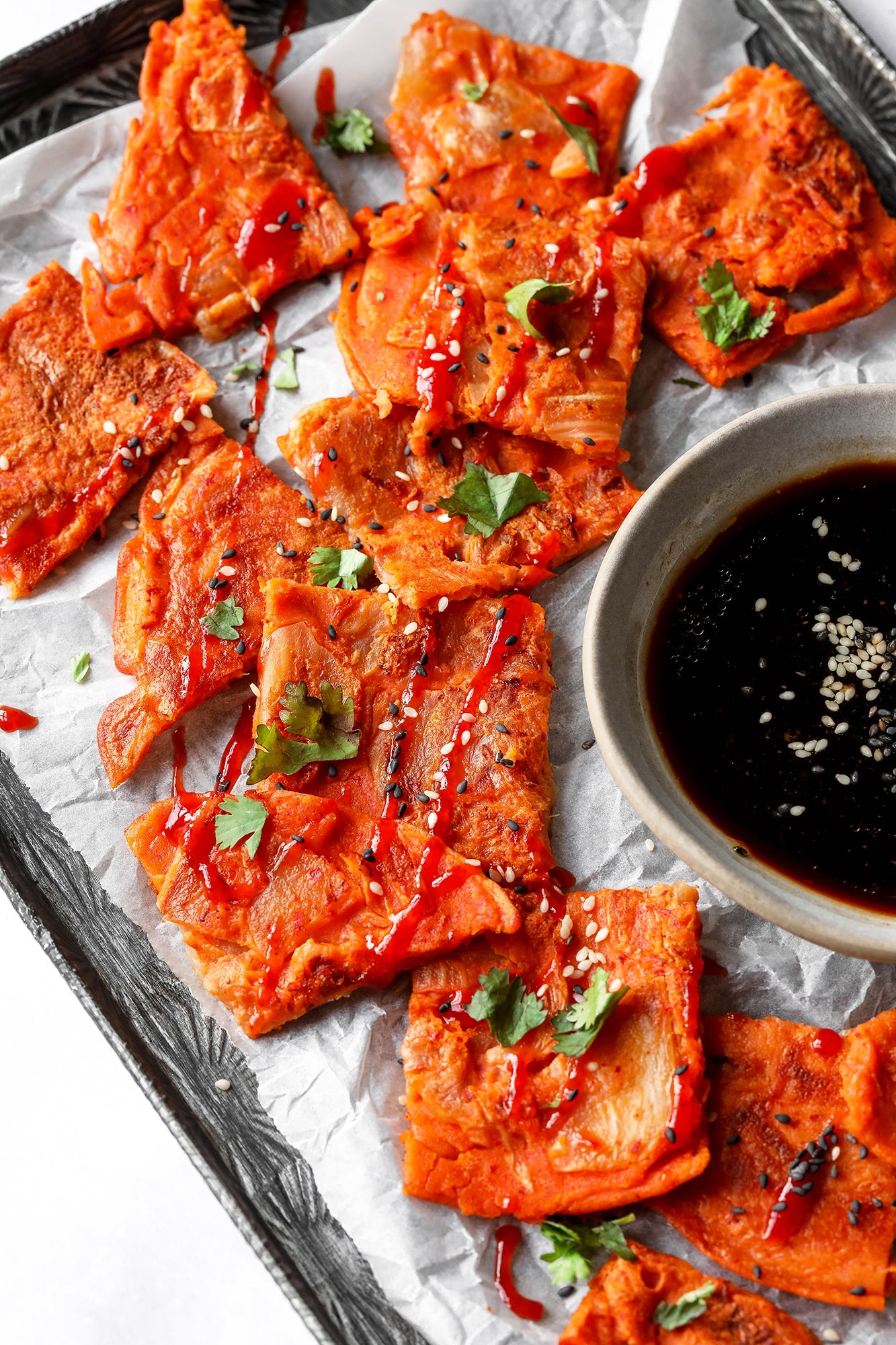 Until then, I always make sure I have a can/jar of kimchi in my cupboard or fridge. It's amazing as a snack, but I enjoy it best served on the side of my main meals. It adds so much flavour to things like plain rice and vegetables.
Something else I've been making a lot recently is kimchi pancakes. They're so easy to make and I make mine without eggs, so they're vegan. I also use chickpea flour (aka gram flour) instead of regular flour to make it healthier and gluten-free. They're so delicious and easy to make.
Kimchi pancakes are usually served with a dip, but I decided to use the leftover kimchi juice that was left behind in the can because I didn't want it to go to waste, plus it's so SO tasty!
Here's how I make my simple vegan gluten-free kimchi pancake…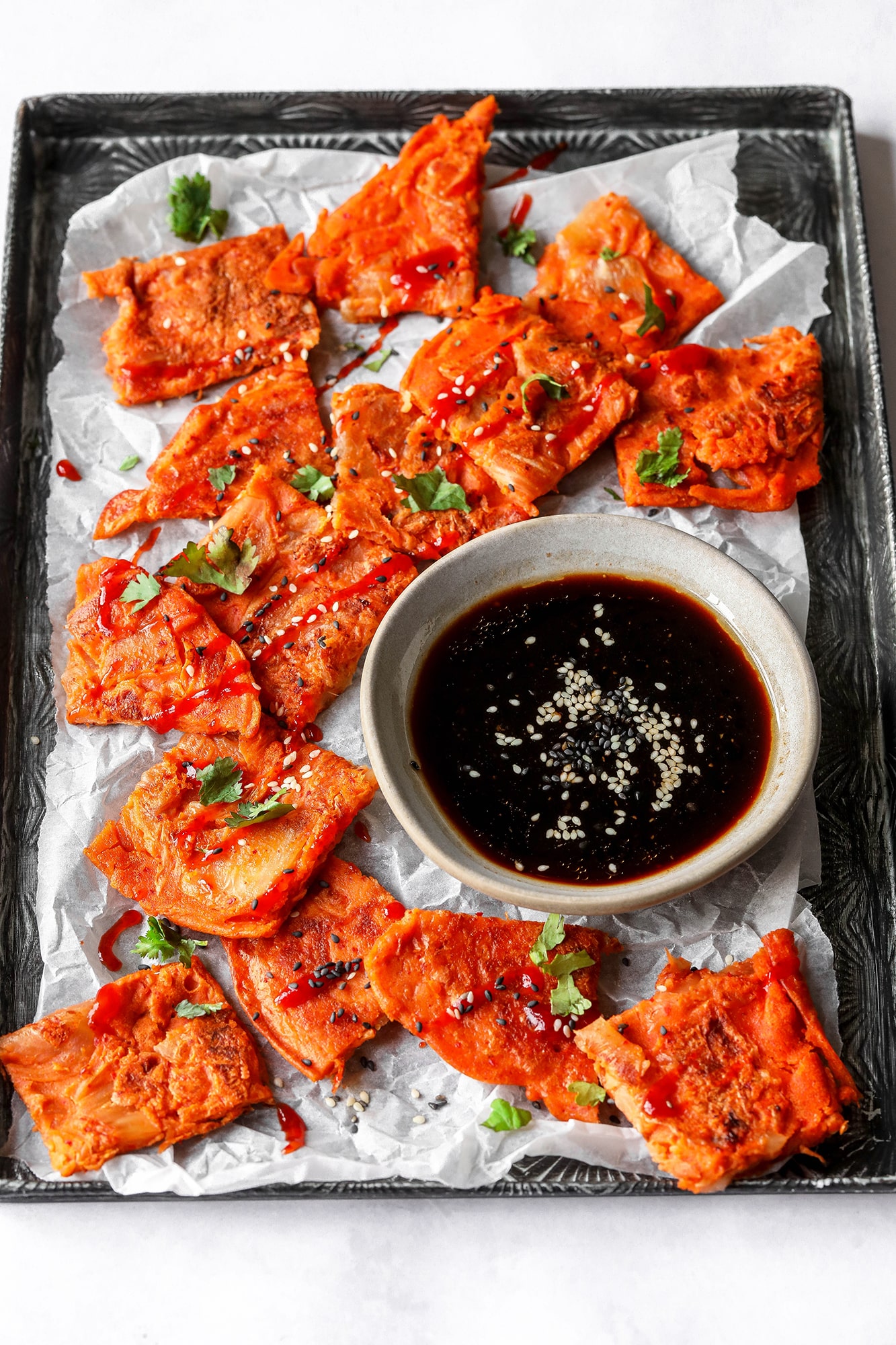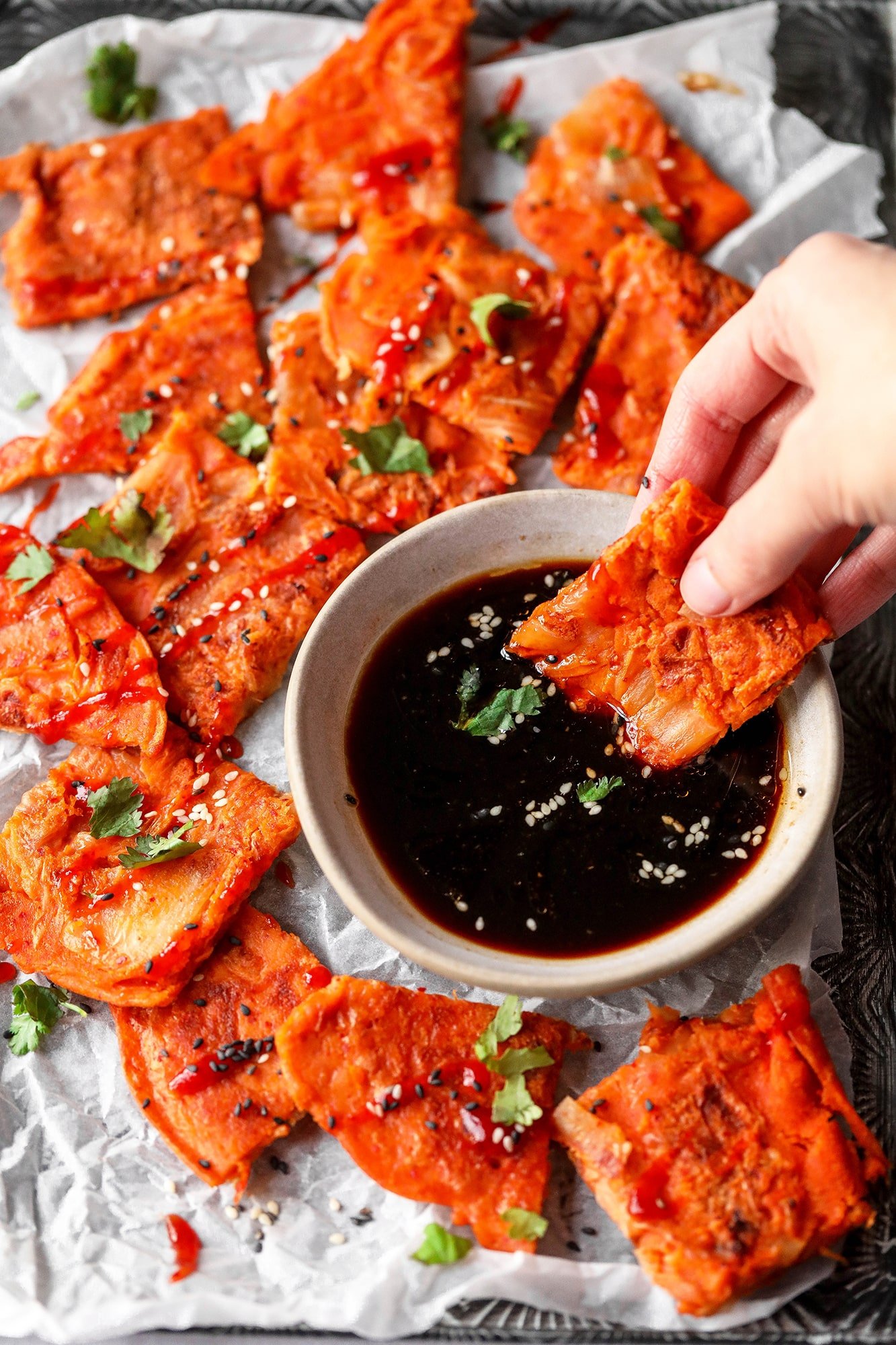 Vegan Gluten-free Kimchi Pancake
Serves: 1-2
Ingredients
50g (1/3 cup) chickpea flour
60ml (1/4 cup) water
160g (5.64 oz) can of kimchi
1-2 tablespoons of the kimchi brine
Method
Mix the chickpea flour and water in a bowl until you have a smooth batter. Fold in the kimchi and add 1-2 tbsp of the brine.
Heat a little bit of oil in a frying pan over a medium heat. Cook the pancake for 3-4 minutes, then flip and cook for another 2 minutes.
Serve with the rest of the brine as a dip.
Enjoy!