Vegan Gluten-free Blueberry Crumble
A quick and easy, vegan and gluten blueberry crumble that's guaranteed to warm you up on a cold winter evening!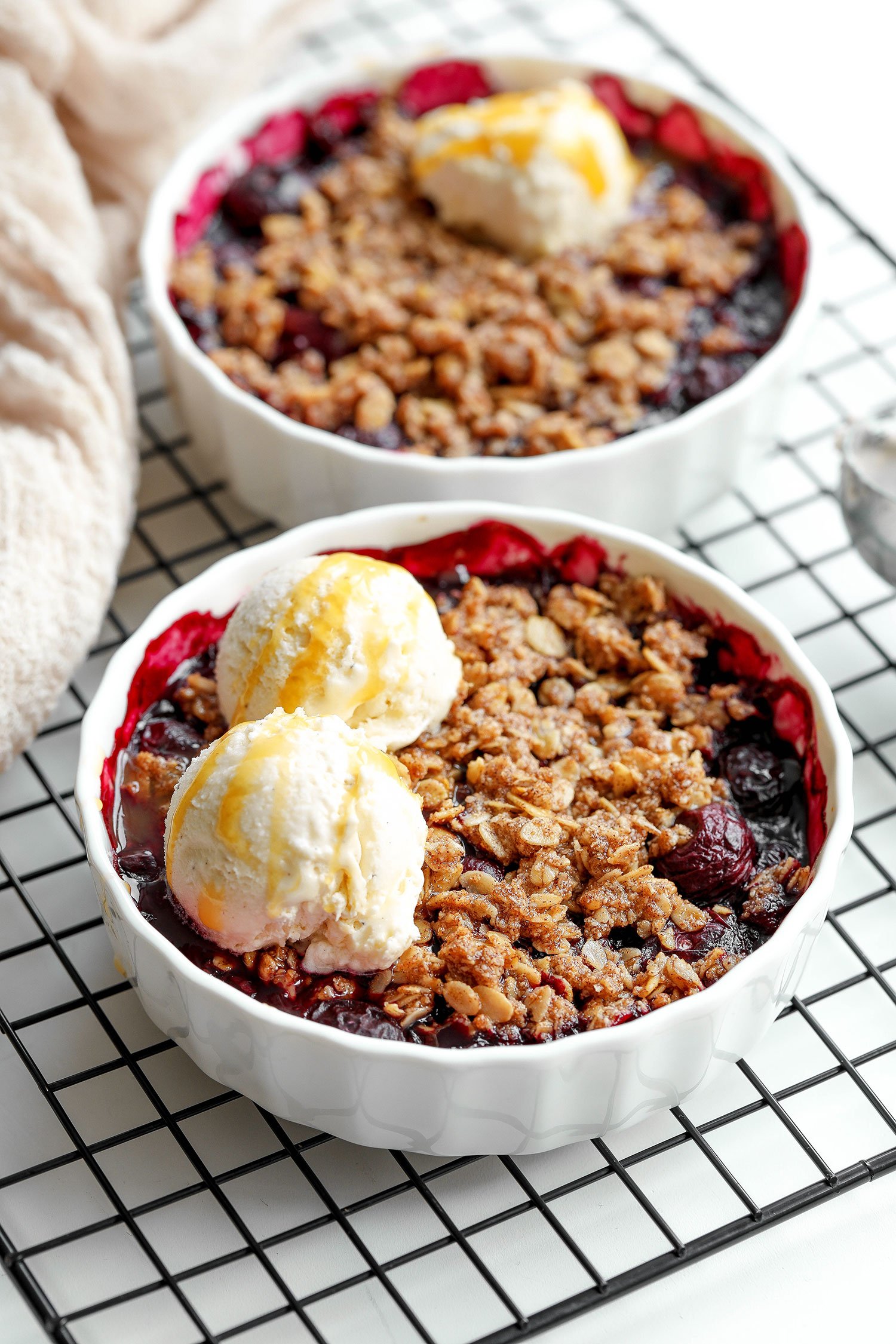 I'm very big on no-bake, chilled desserts. I find them a lot easier to make with less steps and much harder to get wrong. However, when winter kicks in I, like many others, start to crave comforting and warming food, and that applies to desserts too!
I can't think of a dessert more warming and comforting than a crumble 😍 served warm with a scoop of dairy-free ice cream…can't imagine anything more divine whilst cosied up on the sofa in front of a warm fire – pure joy!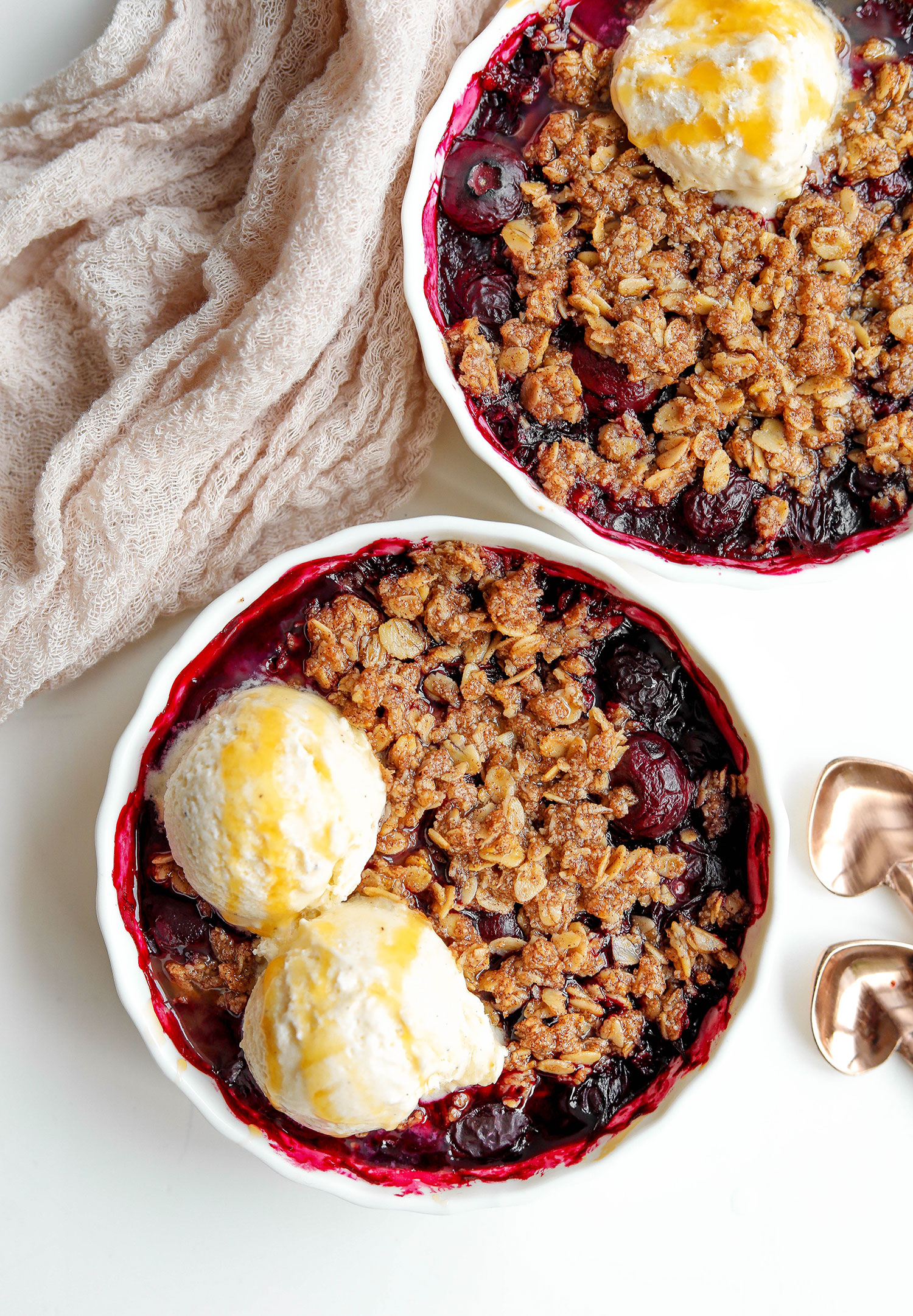 I wanted to create a crumble that's really quick and easy, calls for few ingredients and is healthier than your average crumble with less sugar and saturated fat. The healthiest thing I can think of adding in a crumble is berries, so I went for my current fave – the humble blueberry.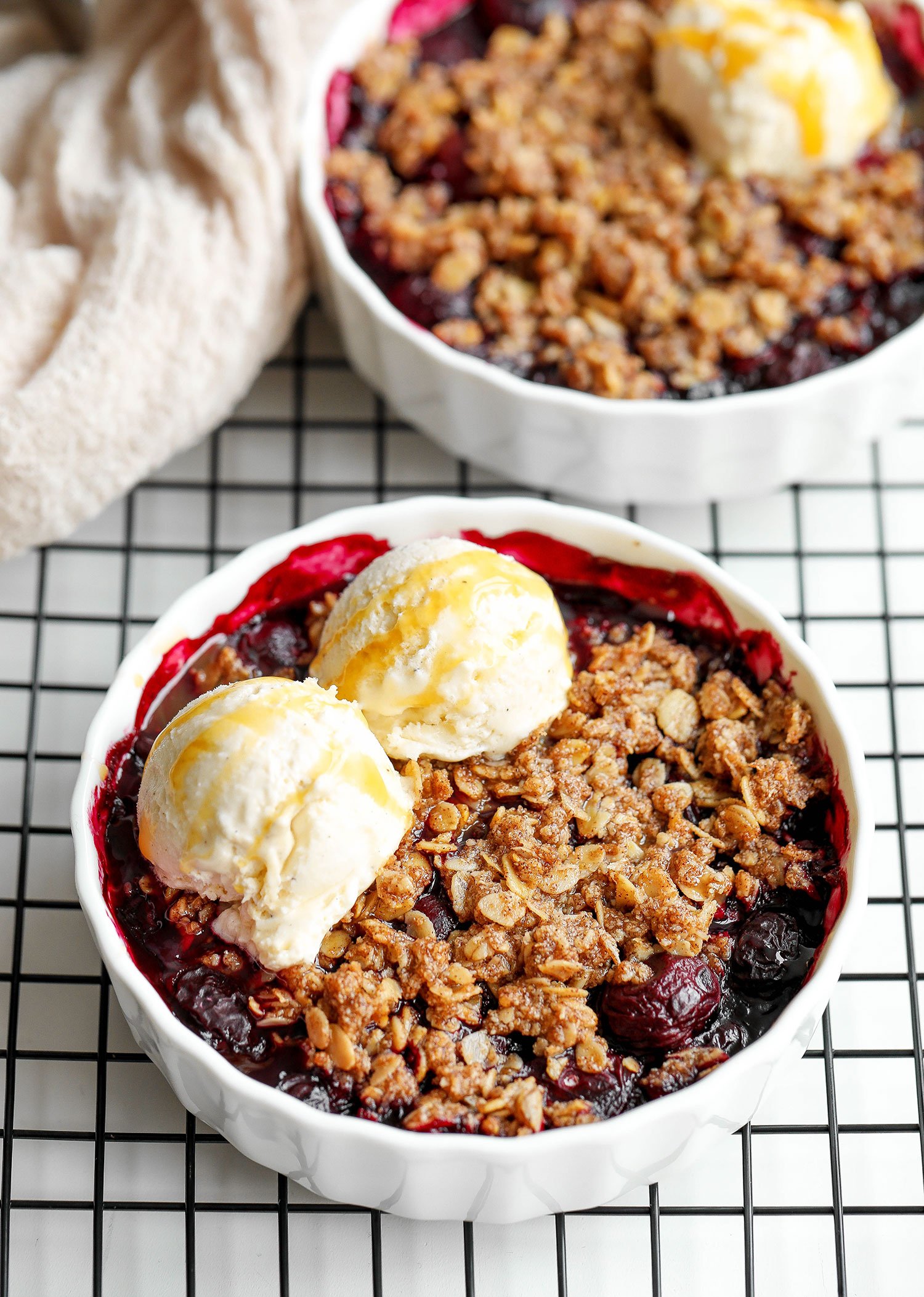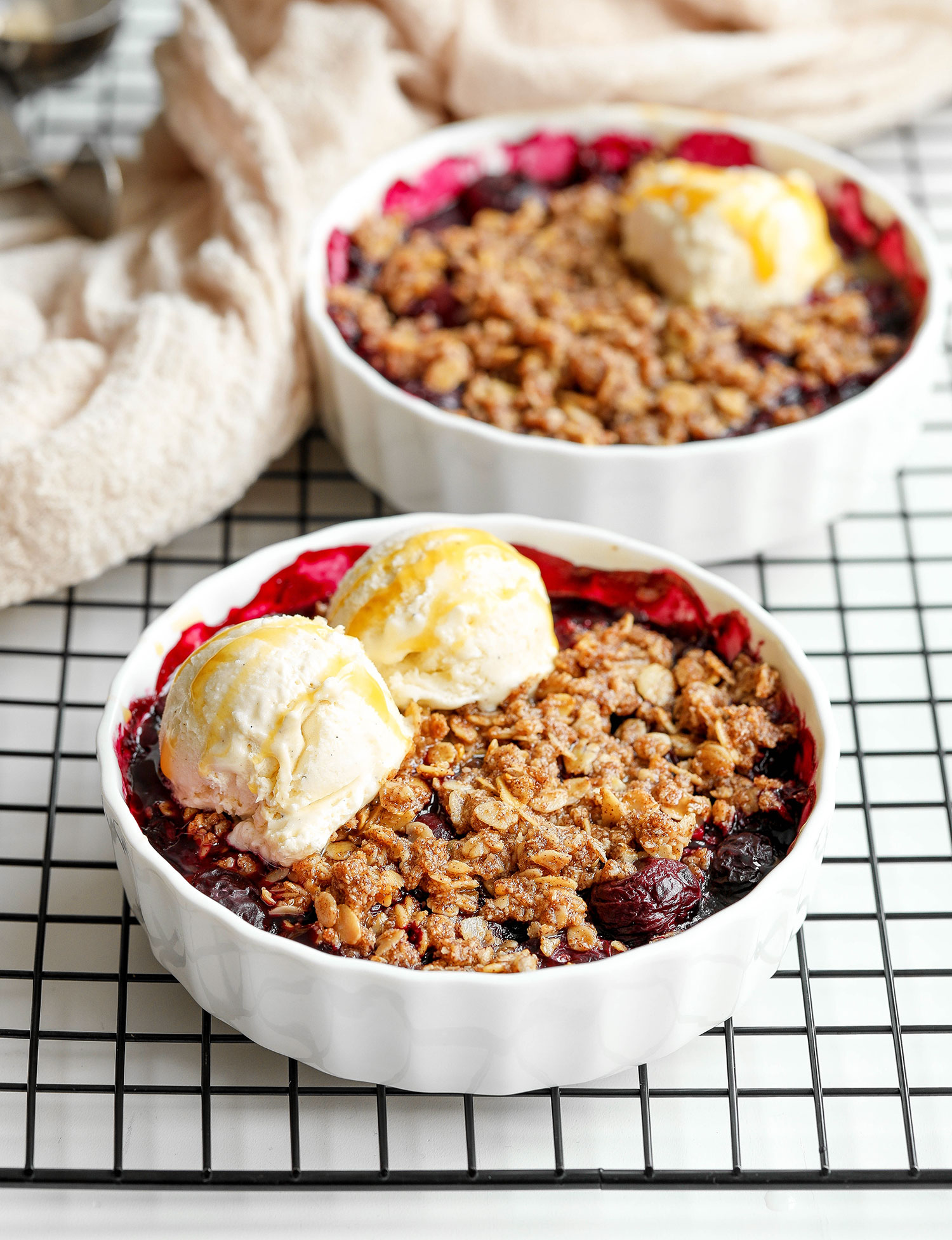 As the name suggests, this blueberry crumble is vegan and gluten-free, but can also be made nut-free by replacing the ground almonds with oat flour. It only takes 10 minutes to put together and you can half or double the recipe depending on how many people you would like to serve. As well as a warming dessert, this crumble will also make a delicious breakfast that would be prefect for a lazy morning in with loved ones 😀
You NEED to give this vegan and gluten-free blueberry crumble a try. You can thank me later 😉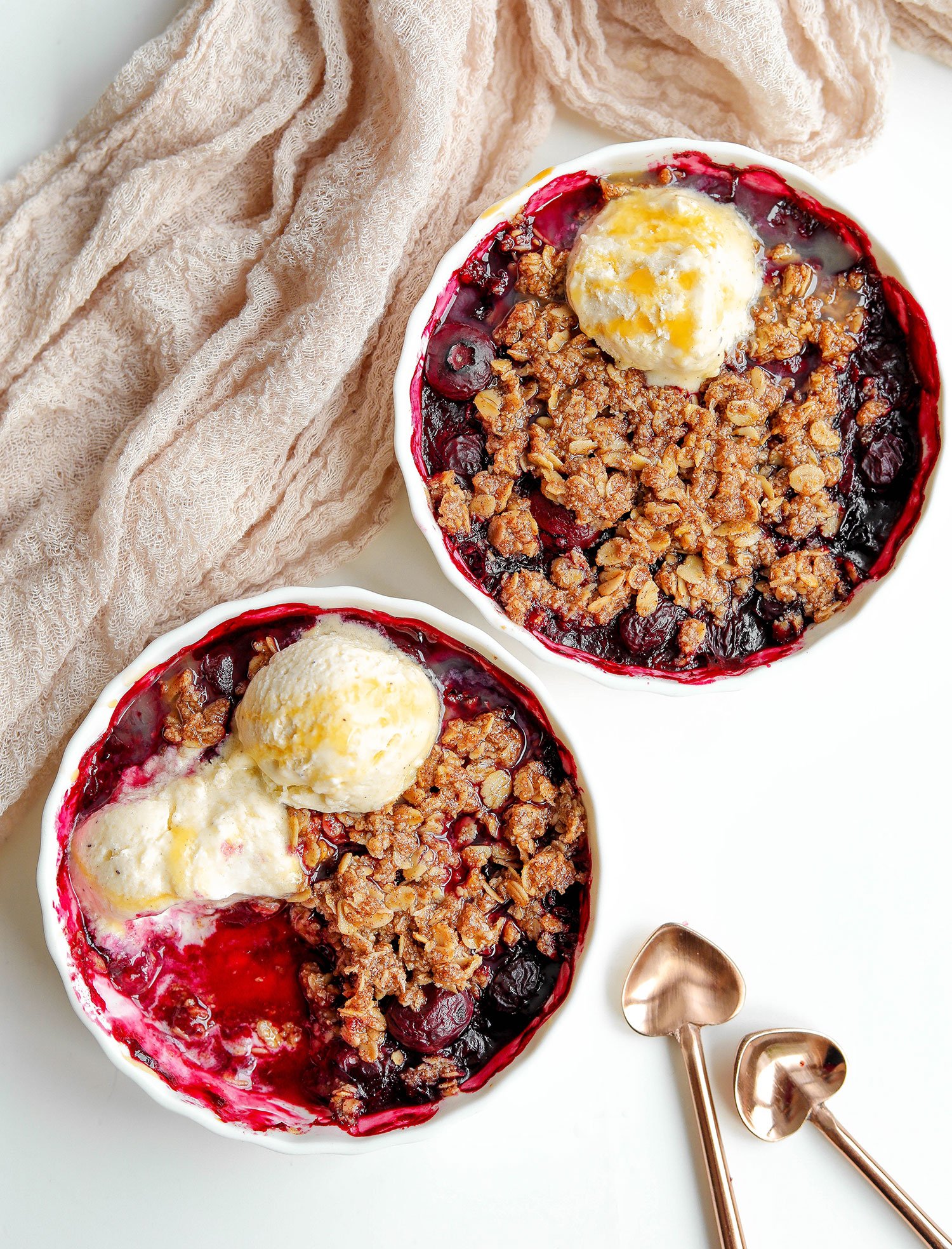 ---
Vegan Gluten-free Blueberry Crumble
For the filling
200g blueberries – fresh or frozen
1 tbsp cornflour
1 tbsp lemon
1/2 tbsp sugar
For the crumble
30g jumbo gluten-free oats
2 tbsp ground almonds – replace with oat flour for a nut-free version
1 tbsp coconut oil
1 tbsp sugar
1 tsp cinnamon
Pinch of salt
Method
Preheat your oven to 180C/160C fan/350F
In a bowl, mix together the blueberries, cornflour, lemon and sugar. Divide between 2 ramekins.
In a separate bowl, mix the oats, ground almonds, sugar, cinnamon and salt. Add the coconut oil and mix well.
Scatter the crumble over the blueberries, then bake for 25-30 minutes.
Leave to cool slightly and serve with vanilla ice cream.
Enjoy!
---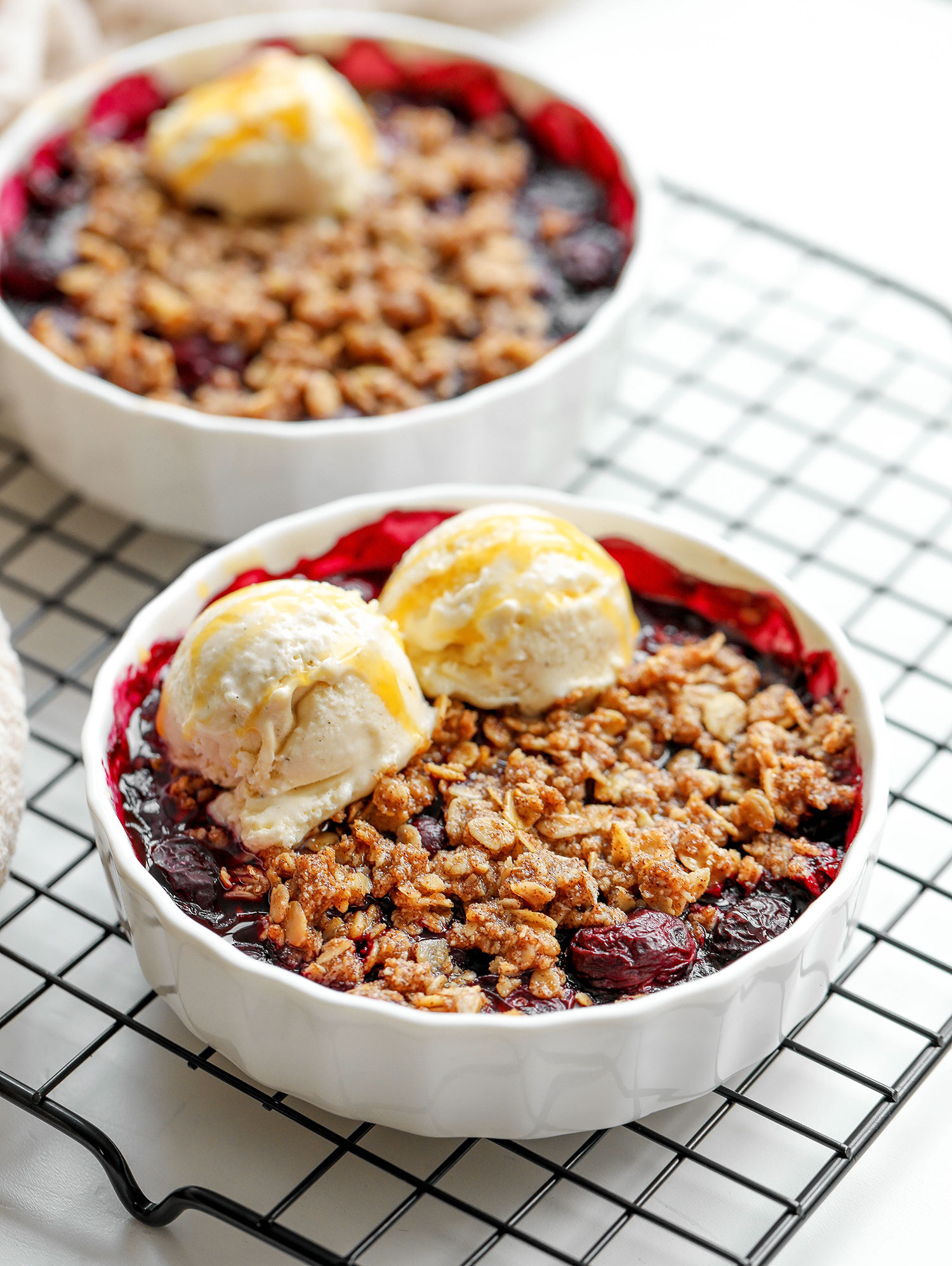 Share This Post