Vegan Easter Creme Eggs
What is Easter without a creme egg or two? Or at least some sort of egg shaped chocolate. During my Uni years I used to promise myself I would eat at least one giant Easter egg, but seem to fail. I've always considered Easter eggs overly prised and a bit awkward to eat. I usually end up eating way more than I would usually do just because I don't realise how much I've eaten until it's too late. It's not like you can keep count of how many squares you've eaten and because it's considered a special treat, I end up saying to myself "go on, just have a little more" and before you know it I've eaten half the thing. That's a lot of chocolate to consume in one sitting!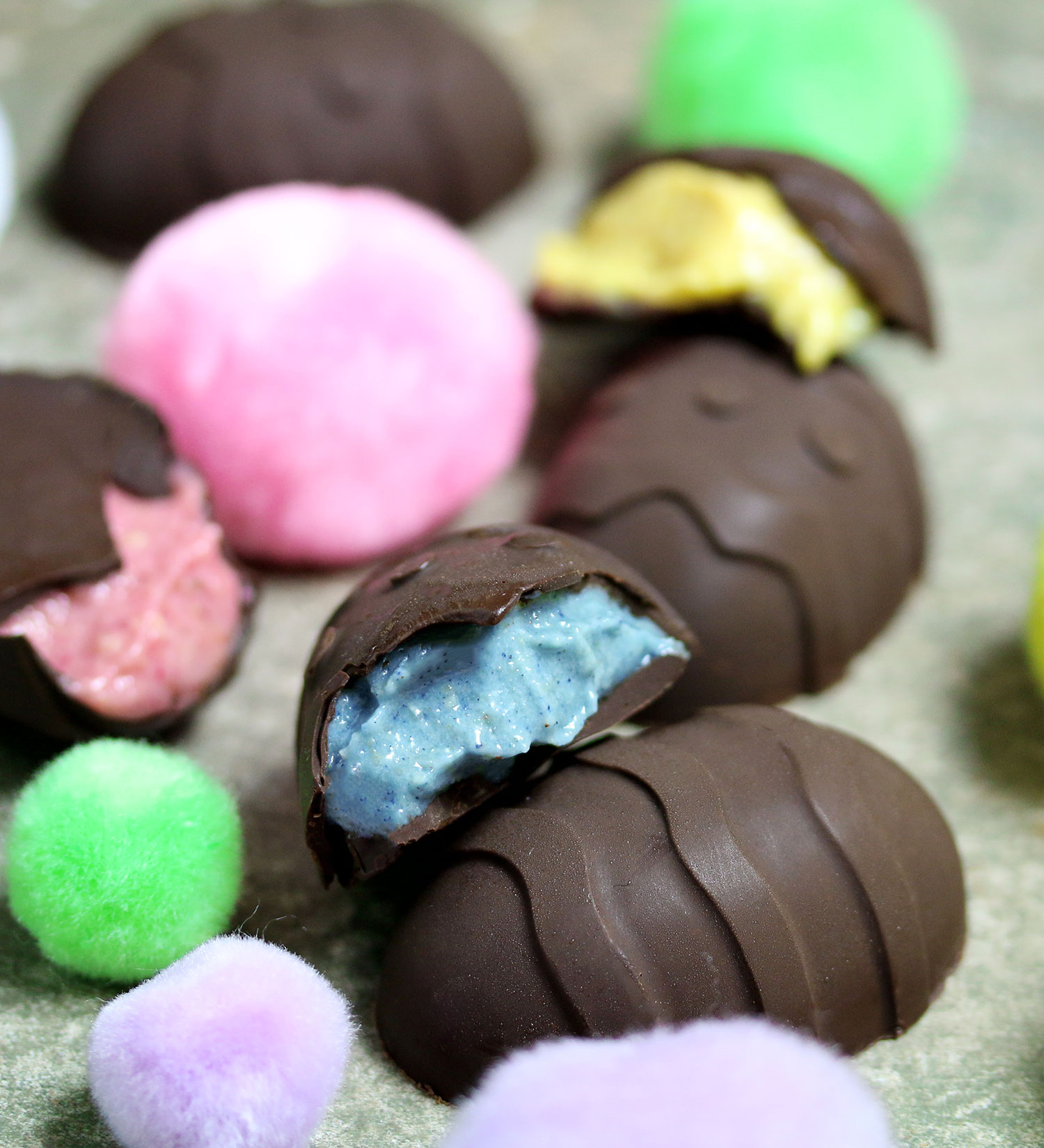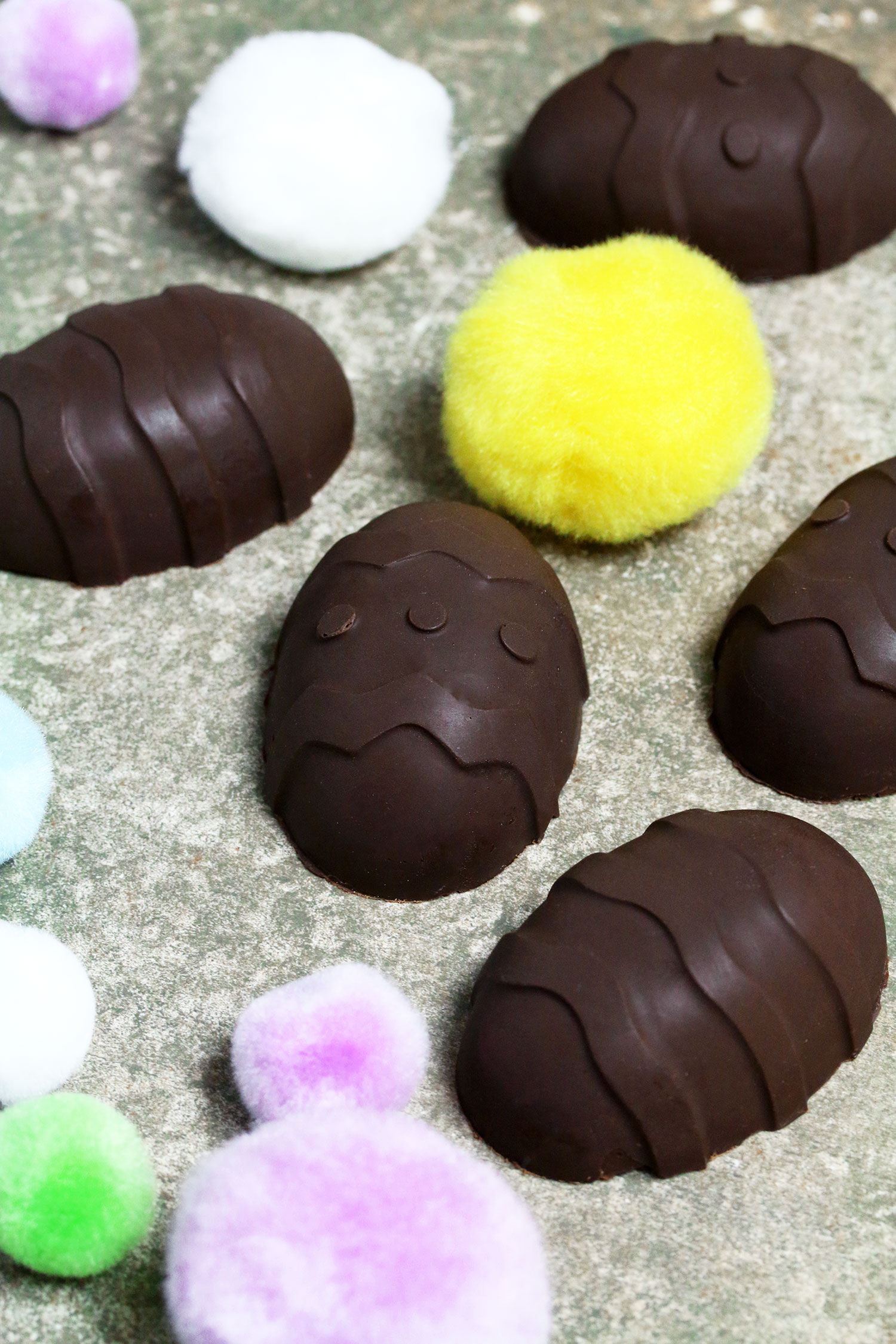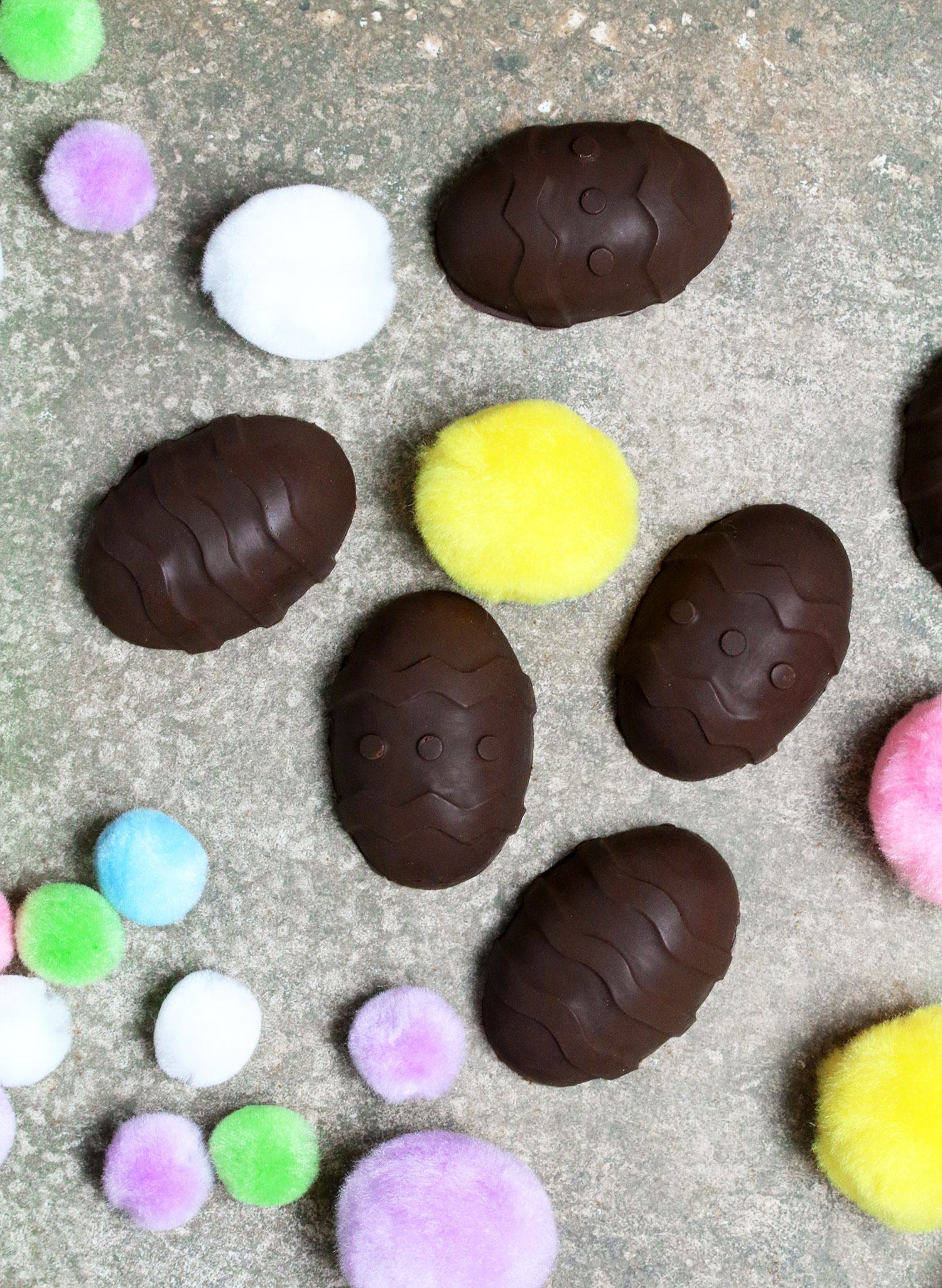 This year I was more determined than ever to eat an Easter egg, a homemade Easter egg. My first thought was to veganise a giant egg, but then I thought most people won't bother to do that because you can buy dairy-free giant chocolate eggs and the moulds won't be easy to find for most. So my next thought was to put my own little spin on a creme egg and create multi-coloured, medium sized eggs so they're not as small as the traditional creme egg but not as huge as a giant egg.
You can find Easter egg moulds similar to the one I'm using on places like Amazon. I bought mine from Home Bargains for £1! Literally a bargain 😛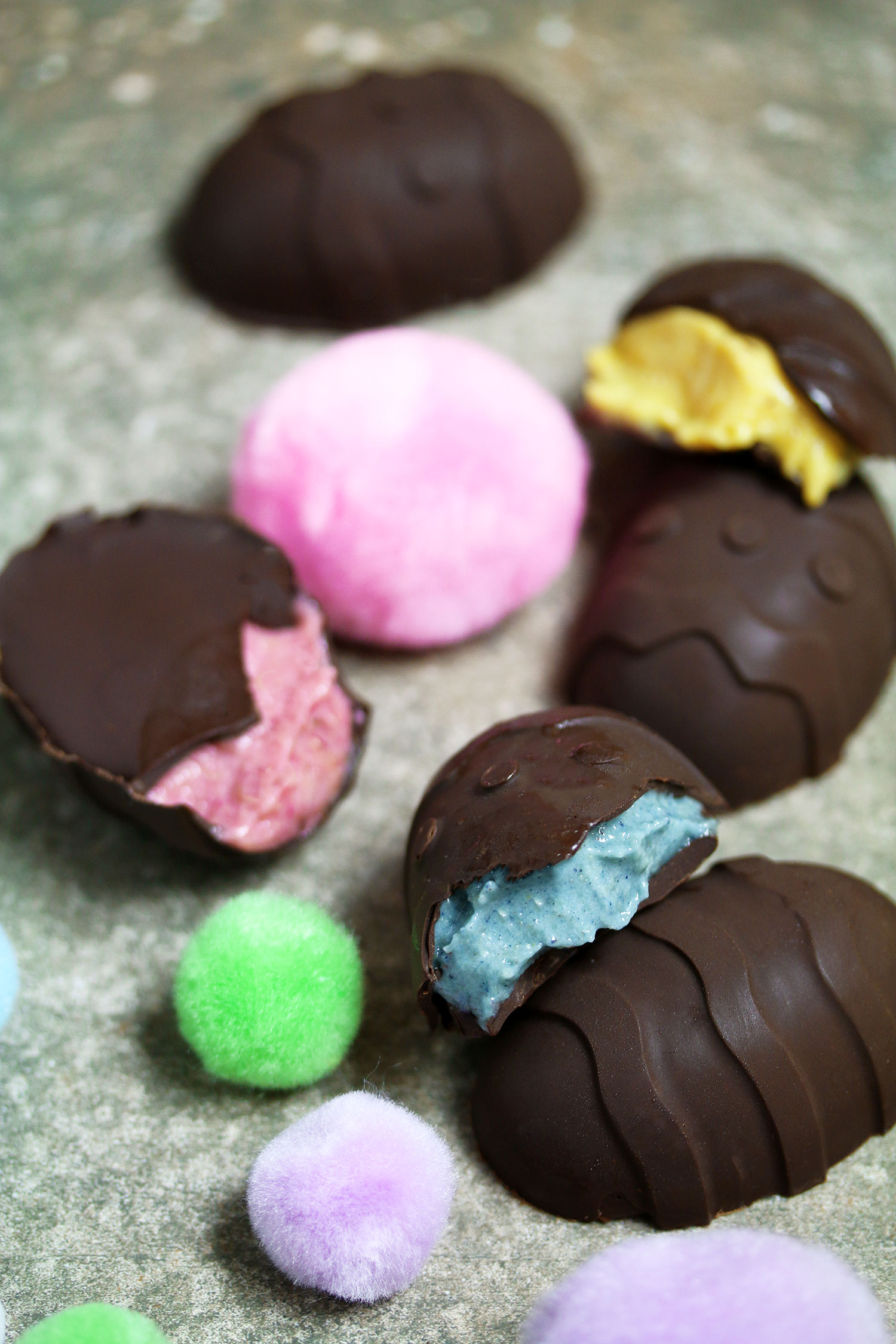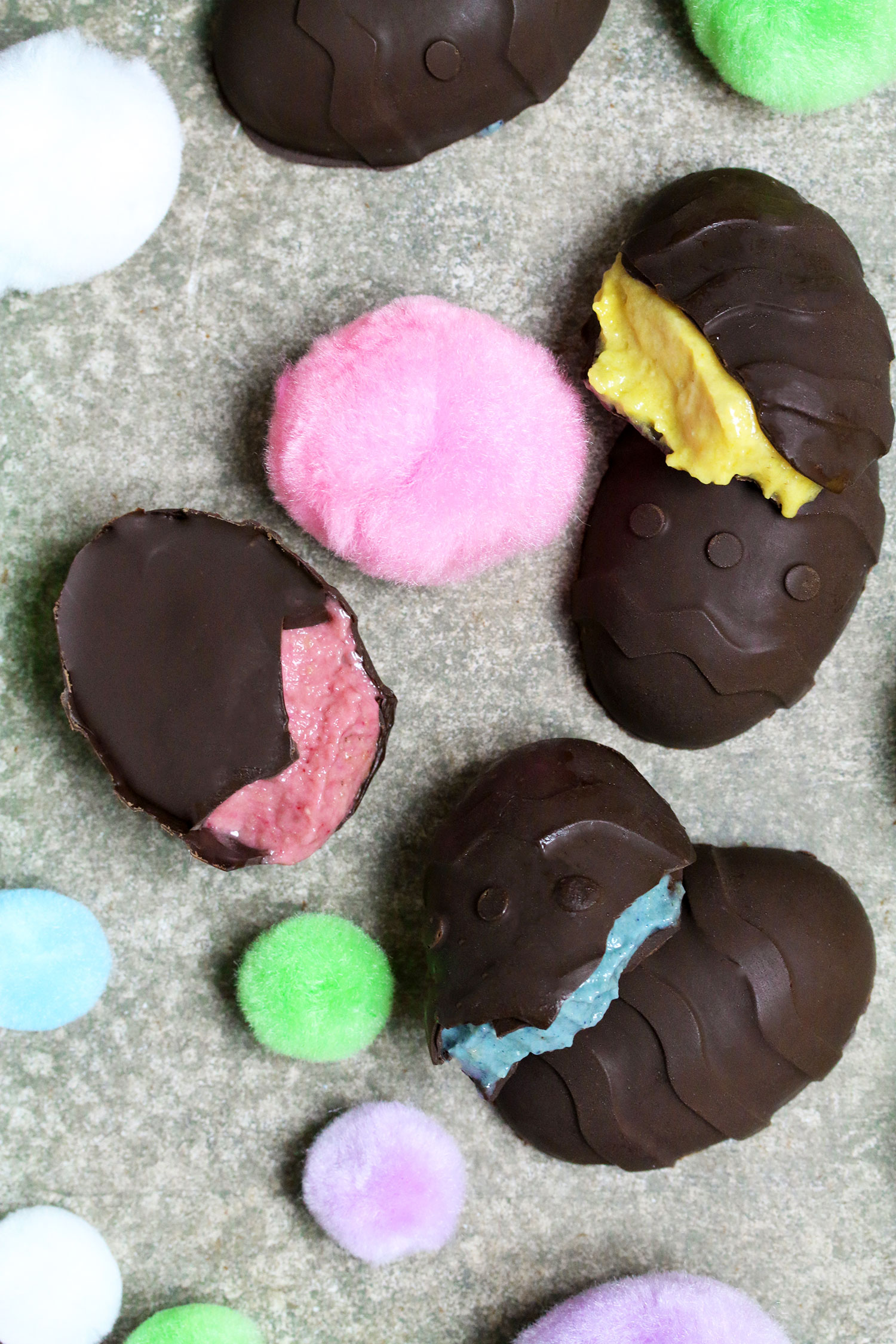 To keep these vegan Easter creme eggs as healthy as possible, I used beetroot powder, blue matcha and turmeric as natural food colouring. If you can't get hold of any of those ingredients, you always have the option of using food colouring that you can buy from supermarkets. Add a little at a time until you have the colour you're happy with.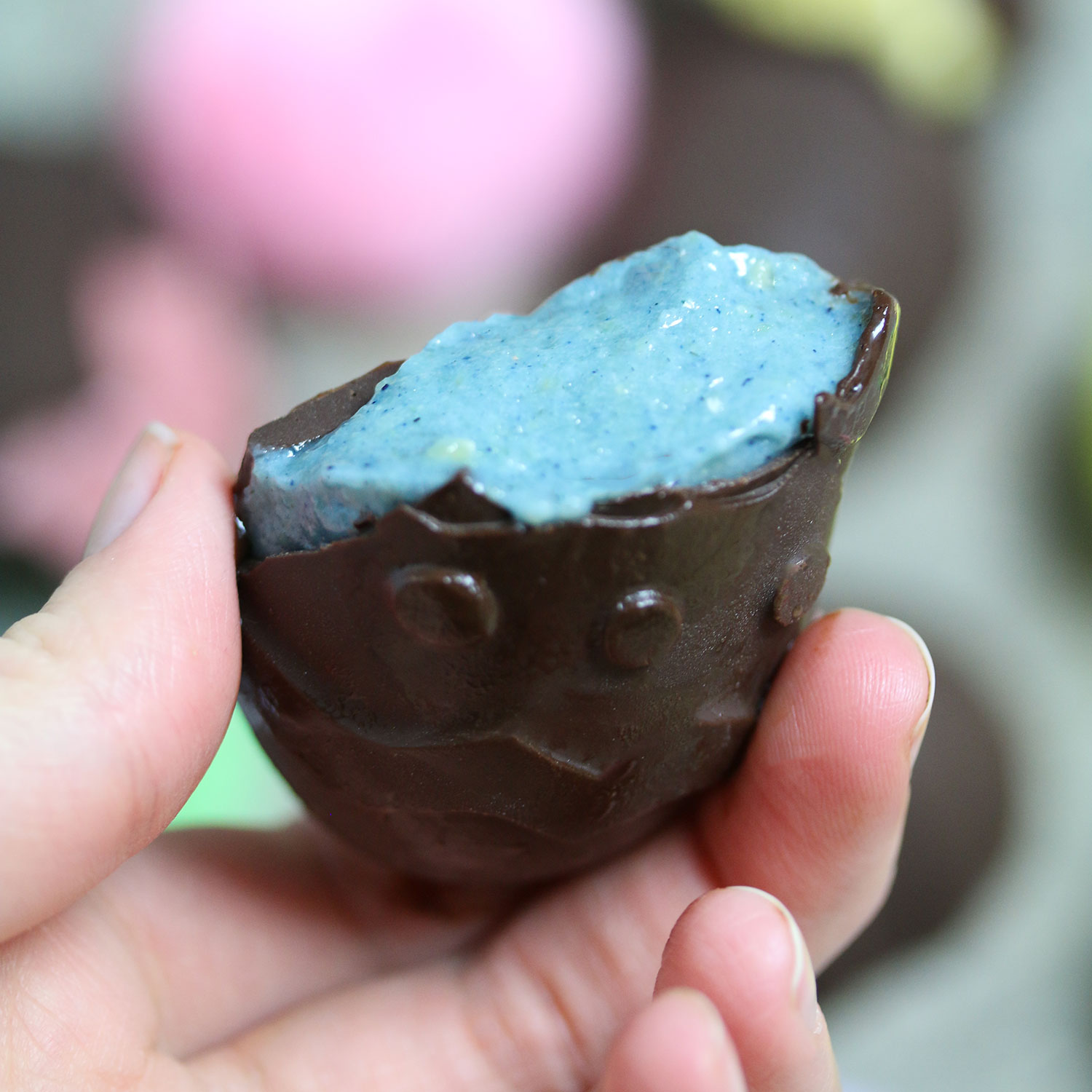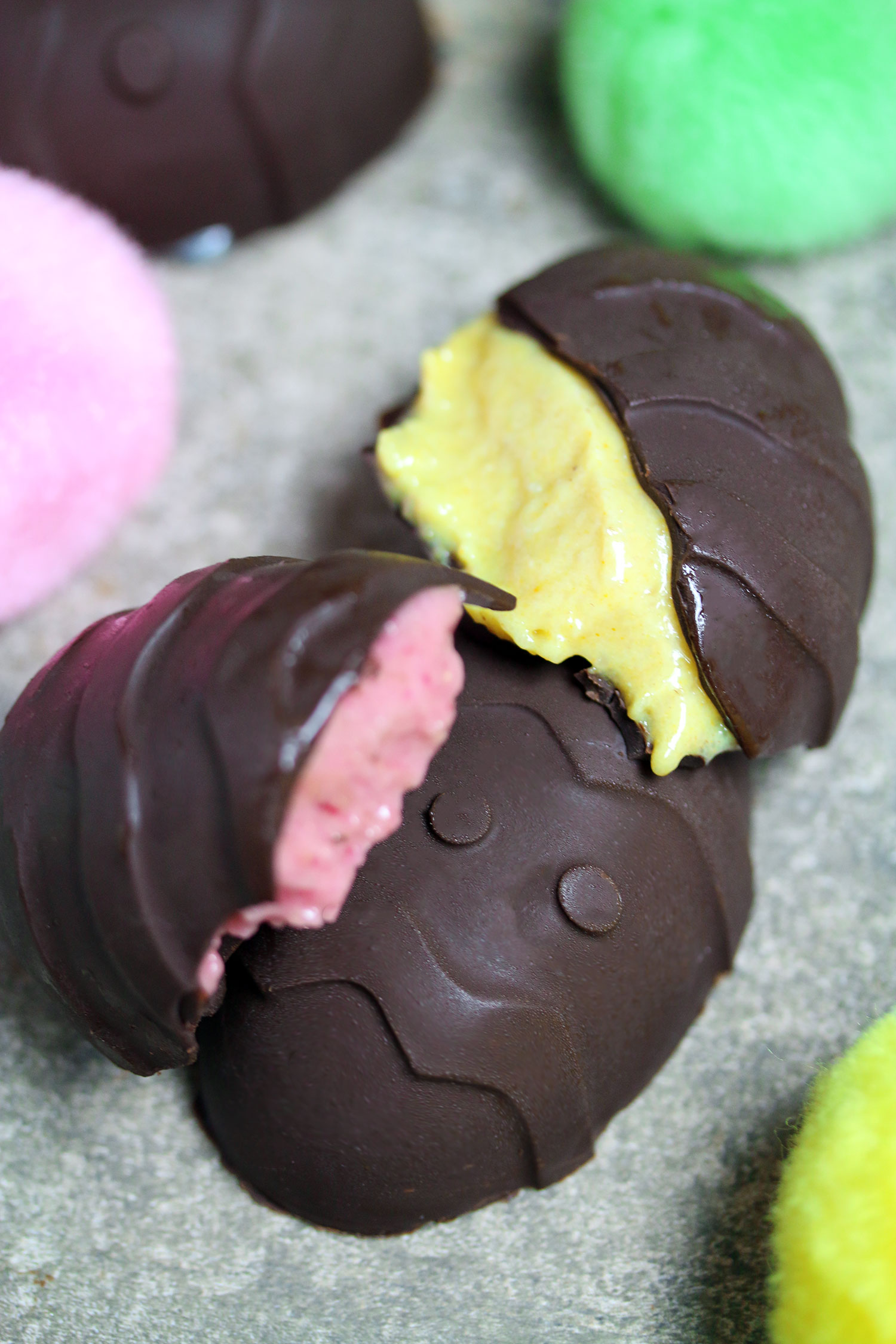 ---
Vegan Easter Creme Eggs
Makes: 6
Ingredients:
120g melted dark chocolate
150g cashews
4 tbsp maple syrup
4 tbsp coconut milk – I used light but you can use full fat
Pinch of salt
Food colouring – I used beetroot powder, blue matcha and turmeric, but you can use food colouring available at your local supermarket.
Method:
For better results, place the chocolate moulds in the freezer for 10 minutes.
Brush the melted chocolate in the moulds. Freeze for 10 minutes.
Brush another layer of the chocolate for a thicker shell. Freeze again while you make the filling
For the filling – blend together the cashews, maple syrup, coconut milk and salt.
Divide the mixture into 3 bowls and add a different colouring into each.
Take the shells out and add in the filling. Return to the freezer for 1 hours.
Top with a final layer of chocolate and return to the freezer for 10 minutes to set.
Store your Easter creme eggs in the freezer and take them out 10 minutes before serving.
Enjoy!
---