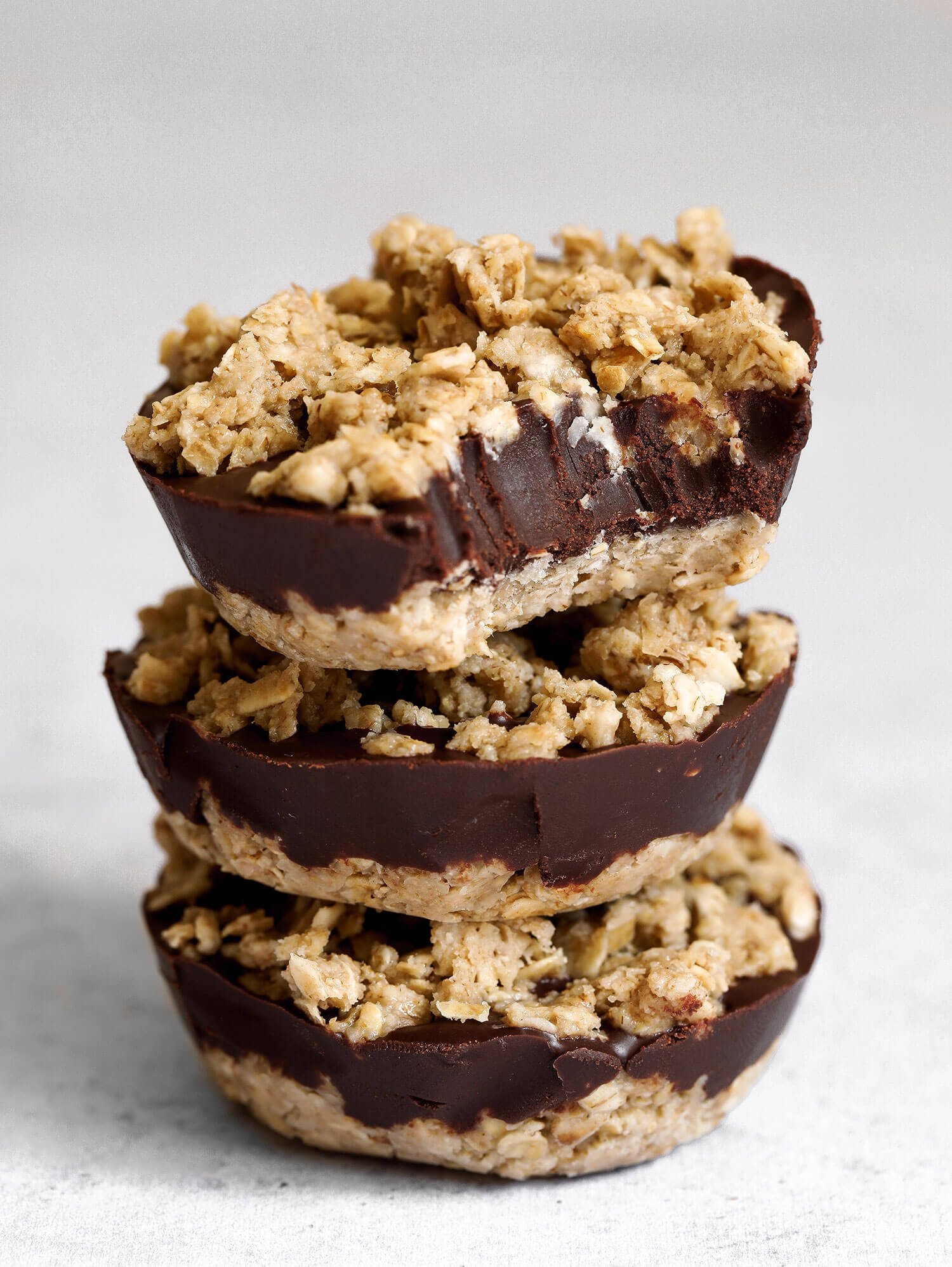 These vegan chocolate oat cups are the perfect quarantine indulgent sweet treat made with healthier ingredients like oats and tahini!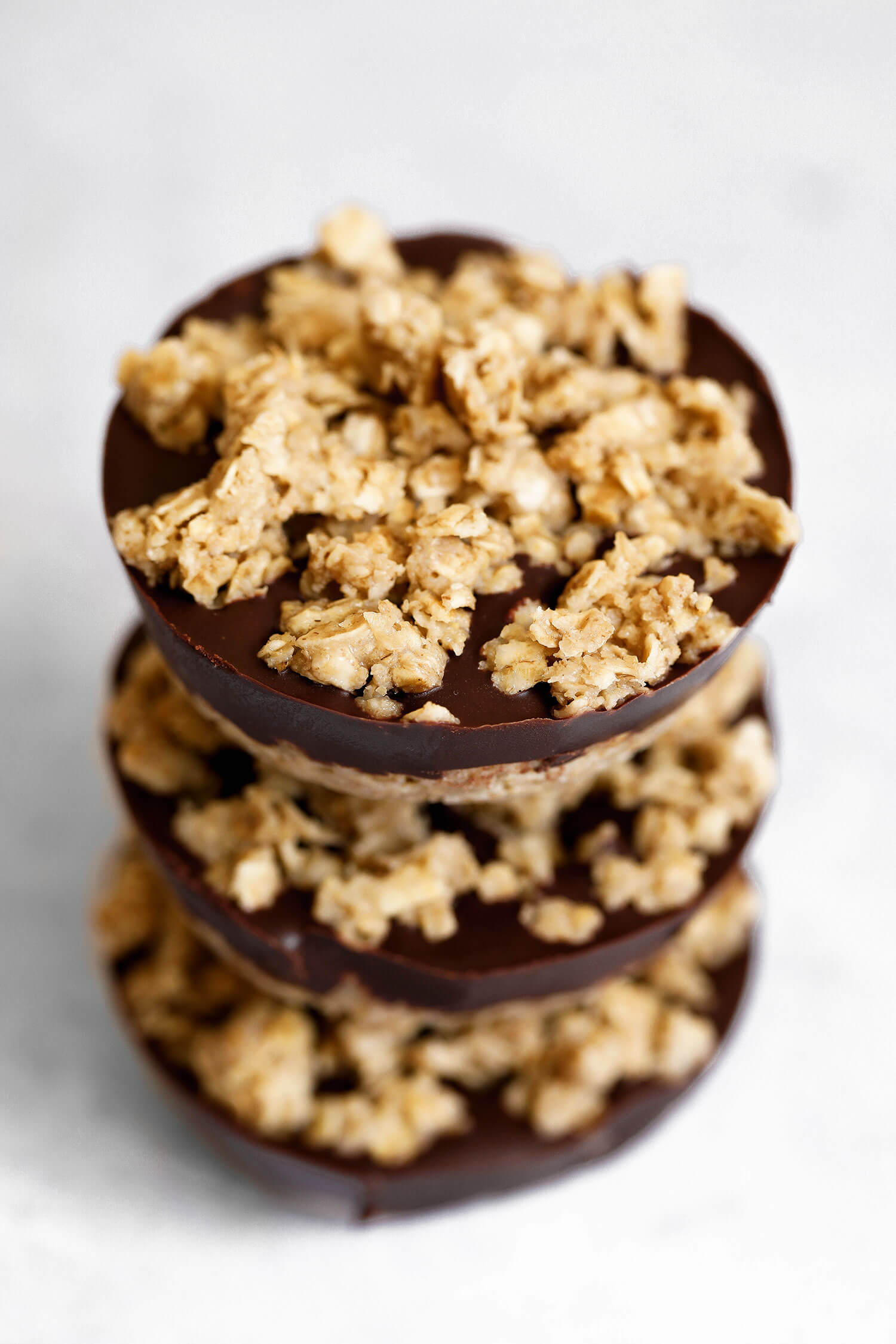 An oaty layer, with a creamy and fudgy chocolatey centre and an oaty topping. I based this recipe on my chocolate tahini oat bars, which is one of the popular recipes on my blog. I think that's down to the fact that they're so easy to make, no-bake and include healthier ingredients that are easy to get hold of.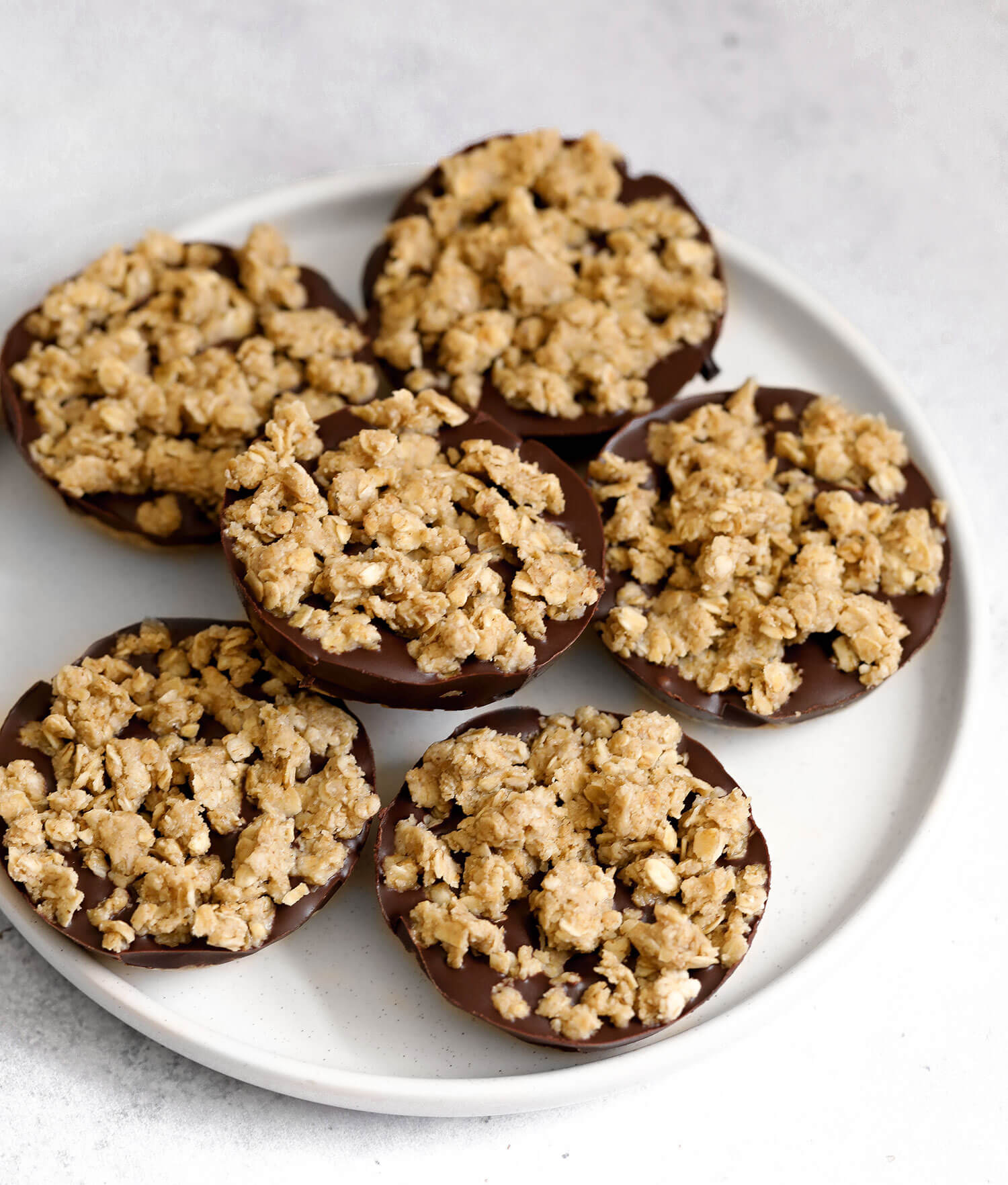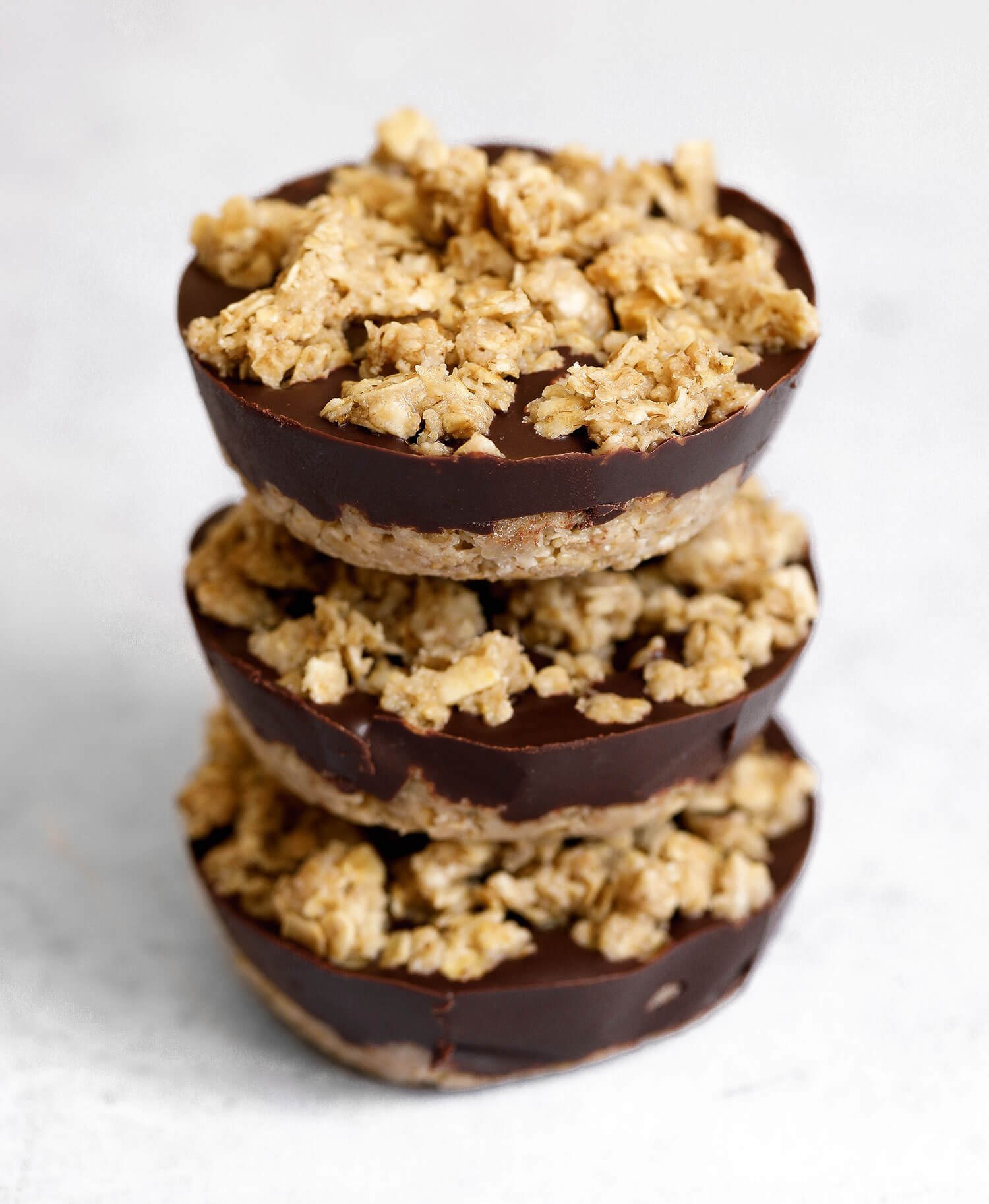 I've changed around the quantities a little, but the main difference is that they're shaped into cups rather than bars. I halved the recipe because I'm in isolation with my partner and didn't want to make the full recipe and risk a lot of it going to waste. 6 individual cups was the right amount for us. You can always double the recipe and make 12 if you have more mouths to feed!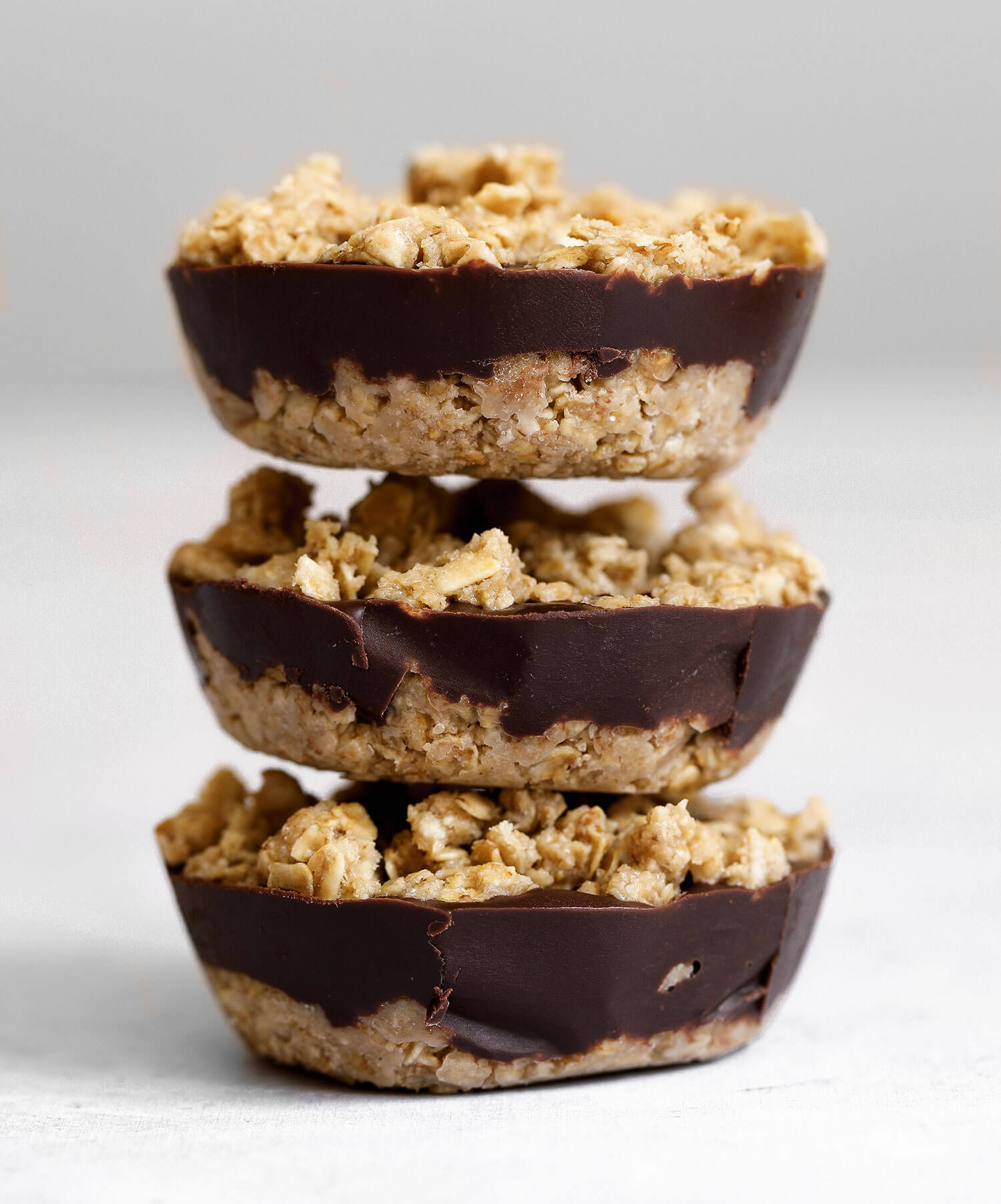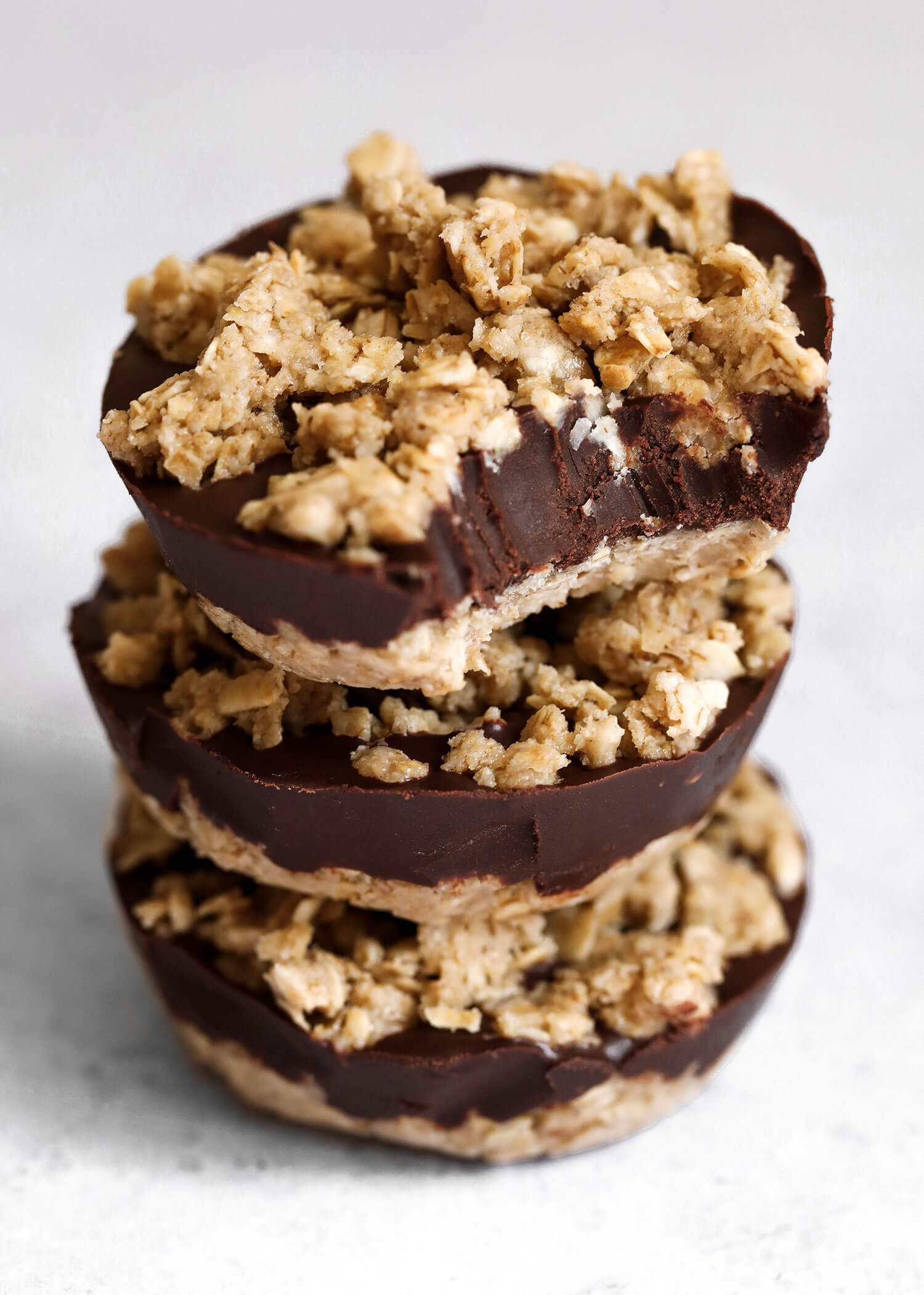 Vegan Chocolate Oat Cups
For the oat layer
3/4 cup (100g) oats – use gluten-free oats if allergic/intolerant to gluten
1/2 cup (55g) oat flour – rolled oats blended into a flour in the food processor. Use gluten-free oats if allergic/intolerant to gluten
Pinch of salt
1/4 cup (60ml) coconut oil, melted
1 tbsp maple syrup
For the chocolate filling
100g dark chocolate
1/4 cup (60ml) tahini
1 tbsp maple syrup
Method
Mix the oats, oat flour and salt in a bowl, then pour in the coconut oil and maple syrup.
Press 1/2 the mixture into 6 muffin moulds lined with a small piece of parchment paper to make it easier to remove the cups once set.
Place in the freezer for 15 minutes while you prepare the chocolate filling.
Break up the chocolate into a heatproof dish and add in the tahini and maple syrup. You can either melt it over a pan of boiling water or in the microwave.
Pour the mixture over the oat base, then sprinkle over the remaining 1/2 of the oat mixture.
Return to the freezer for 30-60 minutes or until set.
Enjoy!