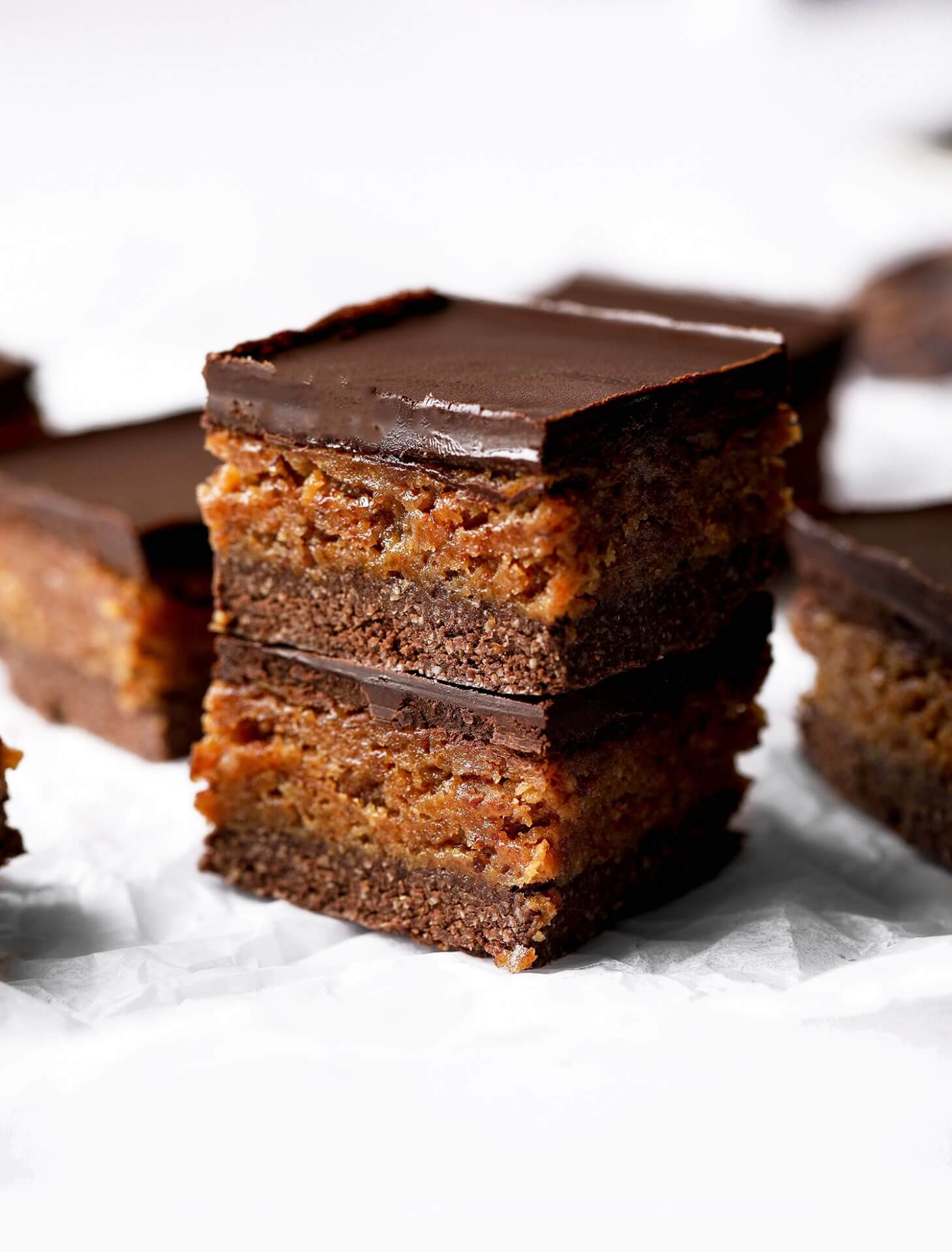 A super delicious treat made with healthier ingredients. These vegan chocolate fudge squares are also gluten-free, so decadent and require no baking!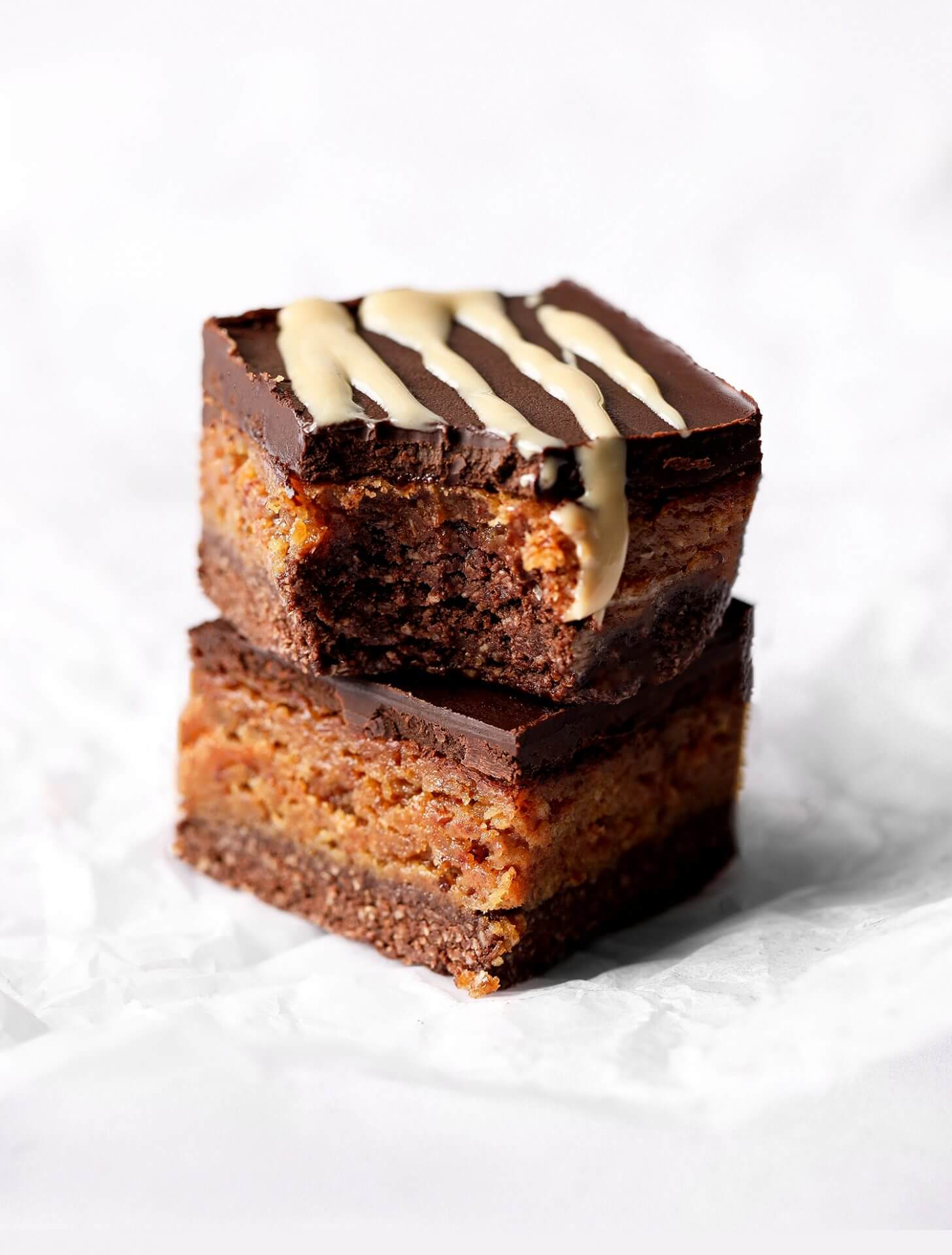 Vegan Chocolate Fudge Squares
Makes – 8 squares
Ingredients
For the base
80g oat flour – plain oats blended into a flour in the food processor
25g ground almonds
2 tbsp cocoa powder
1/4 tsp salt
1 tbsp maple syrup
3.5 tbsp coconut oil, melted
For the fudge centre
250g soft dates (I used Medjool)
120ml tahini
Pinch of salt
For the topping
100g dark chocolate
2 tbsp coconut oil
Method
Mix the base ingredients in a bowl, then transfer and press down into a loaf tin lined with baking paper. Freeze for 15 minutes while you prepare the filling.
Place the dates, tahini and salt in a food processor and blend until you have a smooth, fudgey mixture. Transfer into the loaf tin and smooth down with a spatula.
Add the topping ingredients into a small heat-proof dish, melt in the microwave then pour on top of the fudge mixture. Refrigerate until the chocolate has set (about 10 minutes)
Slice into squares and enjoy!
Store in an air-tight container in the fridge.