Chai Hot Chocolate (Vegan & With No Added Sugar)
A delicious and warming chai hot chocolate with no dairy and no added sugar!
Have you made any New Year's resolutions? If so were you able to stick to them? I haven't made any as such, but I've been making a conscious effort to cut down on the amount of sugar I consume. A big part of my job consists of creating and experimenting with new recipes, most of which happen to be sweet because they're the kind of recipes you (my lovely blog readers and social media followers) seem to love most! And I'm usually not 100% happy with a recipe unless I've tried it 3-4 times. Sometimes even more! So you can imagine the amount of desserts, bakes and sweet treats I go through on a regular basis.
Don't get me wrong, this is not me complaining, not at all! I absolutely love what I do and creating recipes is not only a job for me, it's also my hobby and what I love doing most! The only downside of being a recipe developer is the amount of sugar I end up consuming. My recipes are meant to be healthier treats to be enjoyed every now and then, but for me I enjoy way too many of them just because that's part of the process of creating them!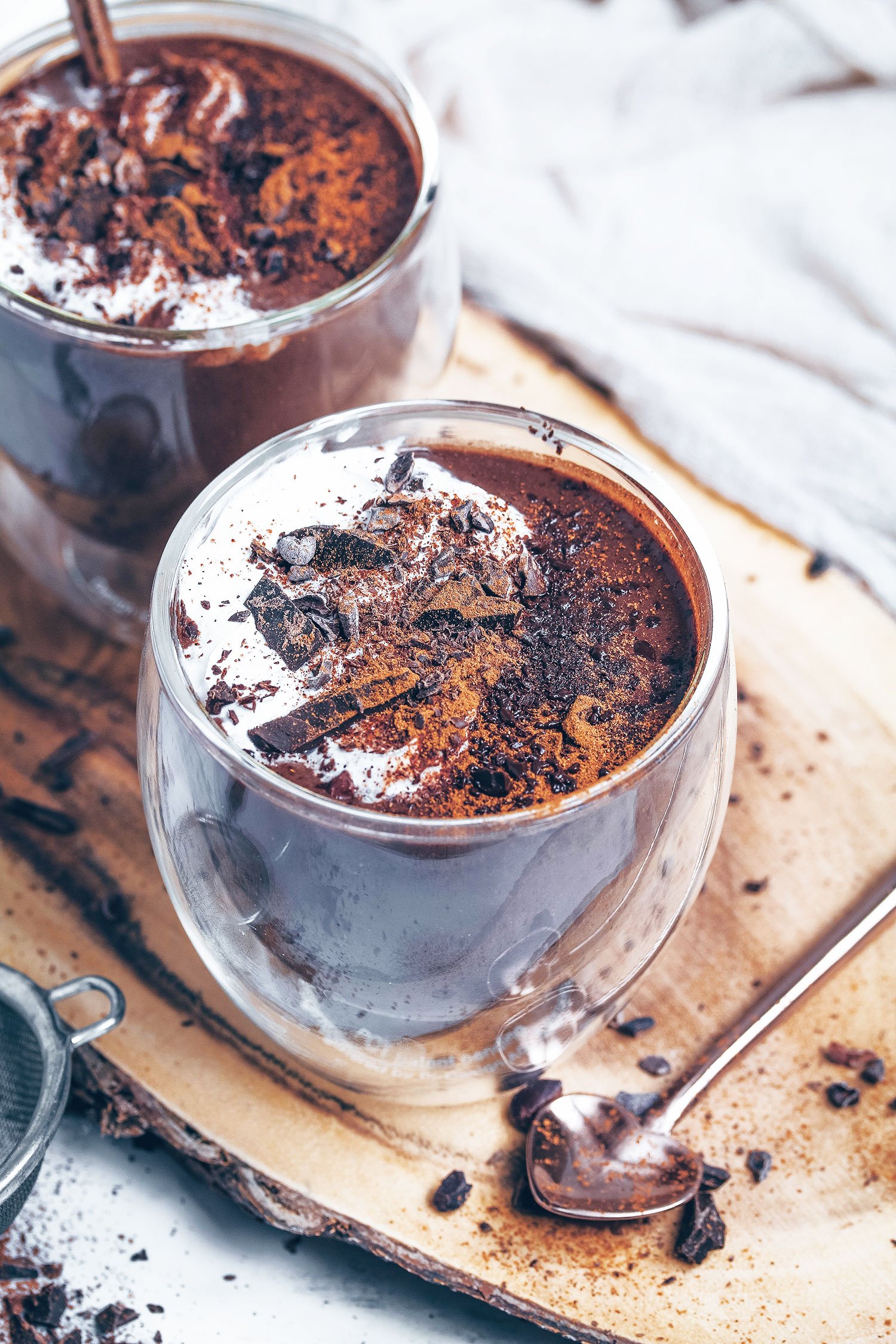 So I've decided to make a more conscious effort to eat less sugar. I'm now using using Whole Earth Sweetener as a replacement for my usual coconut sugar and maple syrup wherever possible. It's made with Stevia leaves and has no effect on blood glucose or insulin levels, which is great if you're trying to avoid that spike and crash that you get from eating sugary treats. It's also a nice option to have if you're trying to lose weight or just eat healthier in general, but still want to enjoy a sweet treat.
Their granulated sweetener is perfect for baking things like chocolate muffins, cakes and cupcakes and their sachets are ideal for your coffees, teas and hot chocolate. Their products are a lot sweeter than sugar so you don't need to use as much. Half a teaspoon equals to 1 teaspoon of sugar.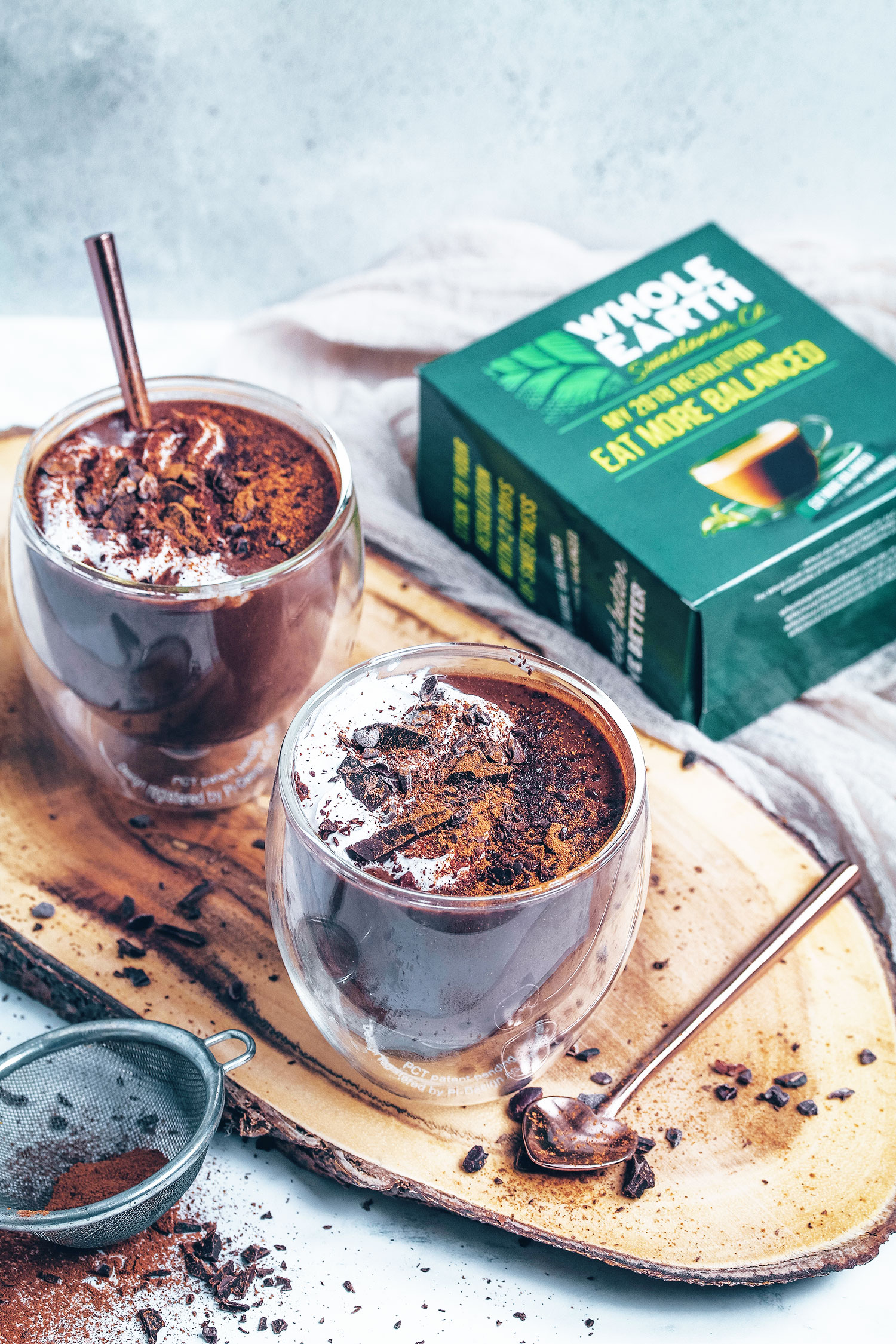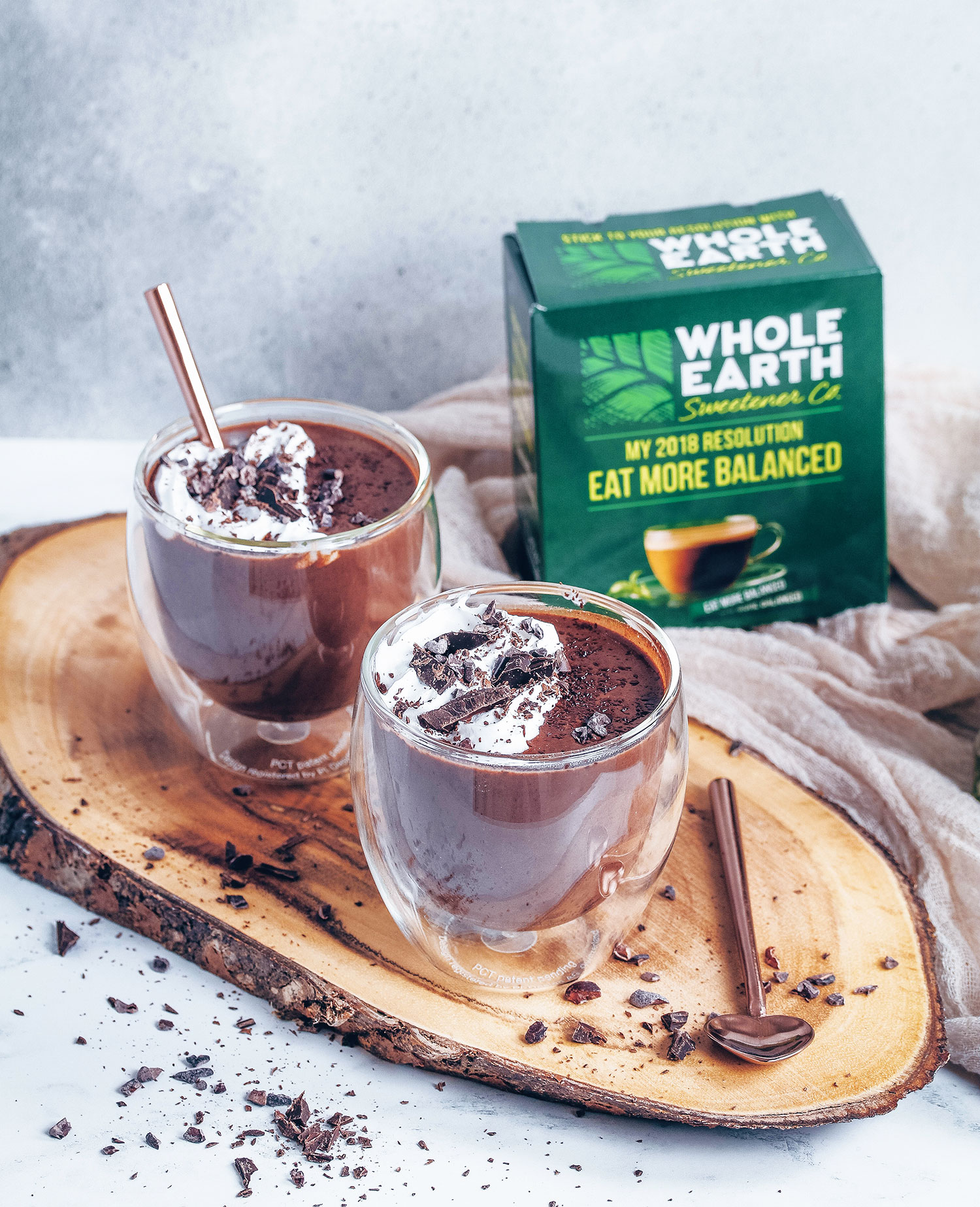 These cold, gloomy days call for a nice warm cup of comforting hot chocolate – chai hot chocolate to be precise! The spices add just that little bit of extra warmth and comfort that I'm craving a lot of these days. I used half soy milk and half full fat coconut milk to make it super rich, but not too heavy. You can use other types of milk but you won't get that thick, rich texture unless you use coconut milk.
This chai hot chocolate is
Dairy-free
Vegan
Gluten-free
Rich
Chocolatey
Super comforting
And has no added sugar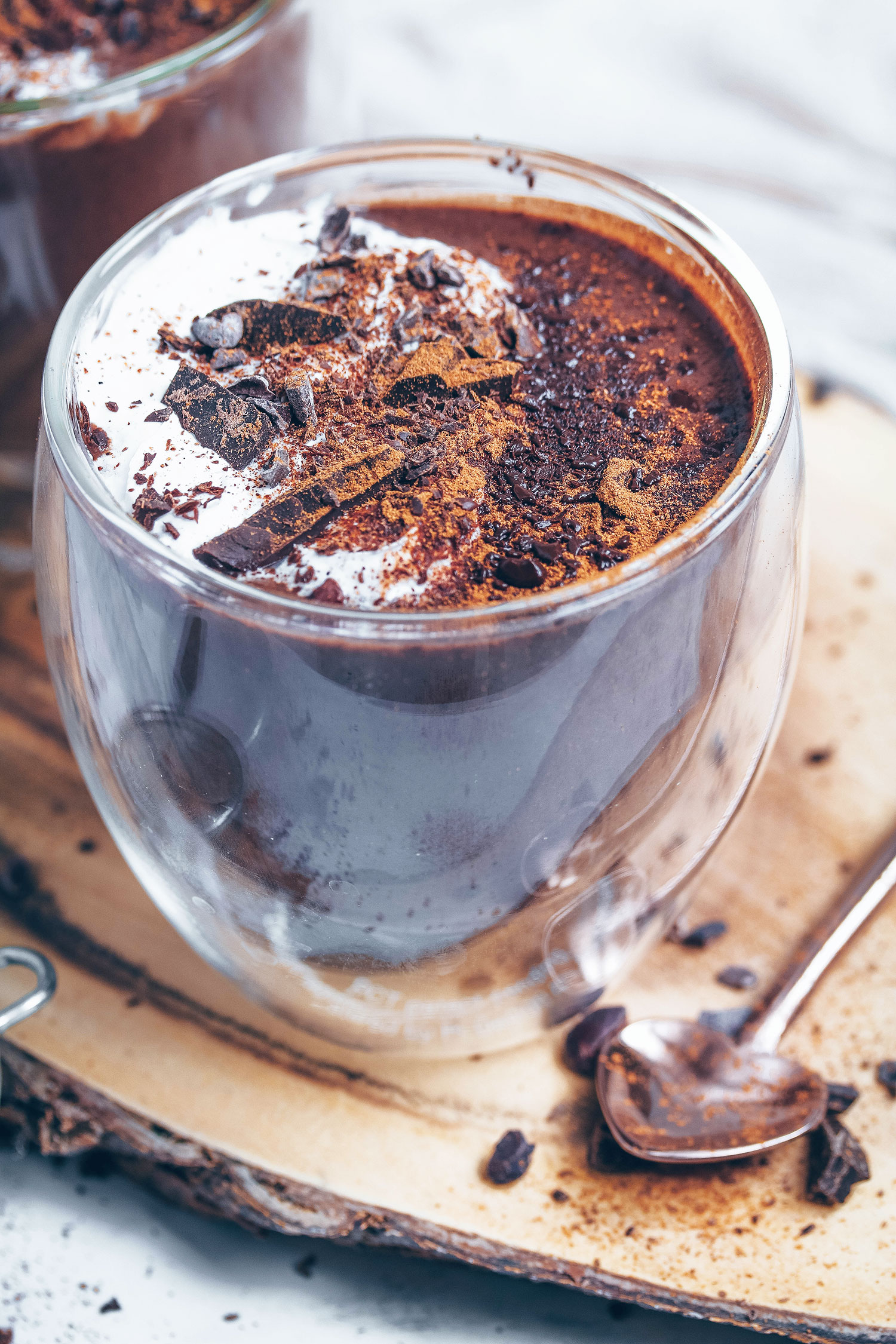 ---
Chai Hot Chocolate (Vegan & With No Added Sugar)
Serves – 2
Ingredients
1 cup (235 ml) full fat coconut milk
1 cup (235 ml) unsweetened soy milk
3 tbsp cocoa powder
2-4 Whole Earth Sweetener sachets (depending on how sweet you like it)
1/2 tsp cinnamon
1/2 tsp ginger
1/4 tsp cardamom
1/8 tsp cloves
1/8 tsp all spice
Method
Add the coconut and soy milk to a saucepan and heat over a medium/high heat stirring occasionally to ensure the milk doesn't stick to the bottom of the pan. Once it starts to bubble, take off the heat and add in the cocoa powder, spices and sweetener. Mix with a whisk until everything is combined.
Top with whipped cream for an extra treat and/or a dash of cinnamon.
Enjoy!
---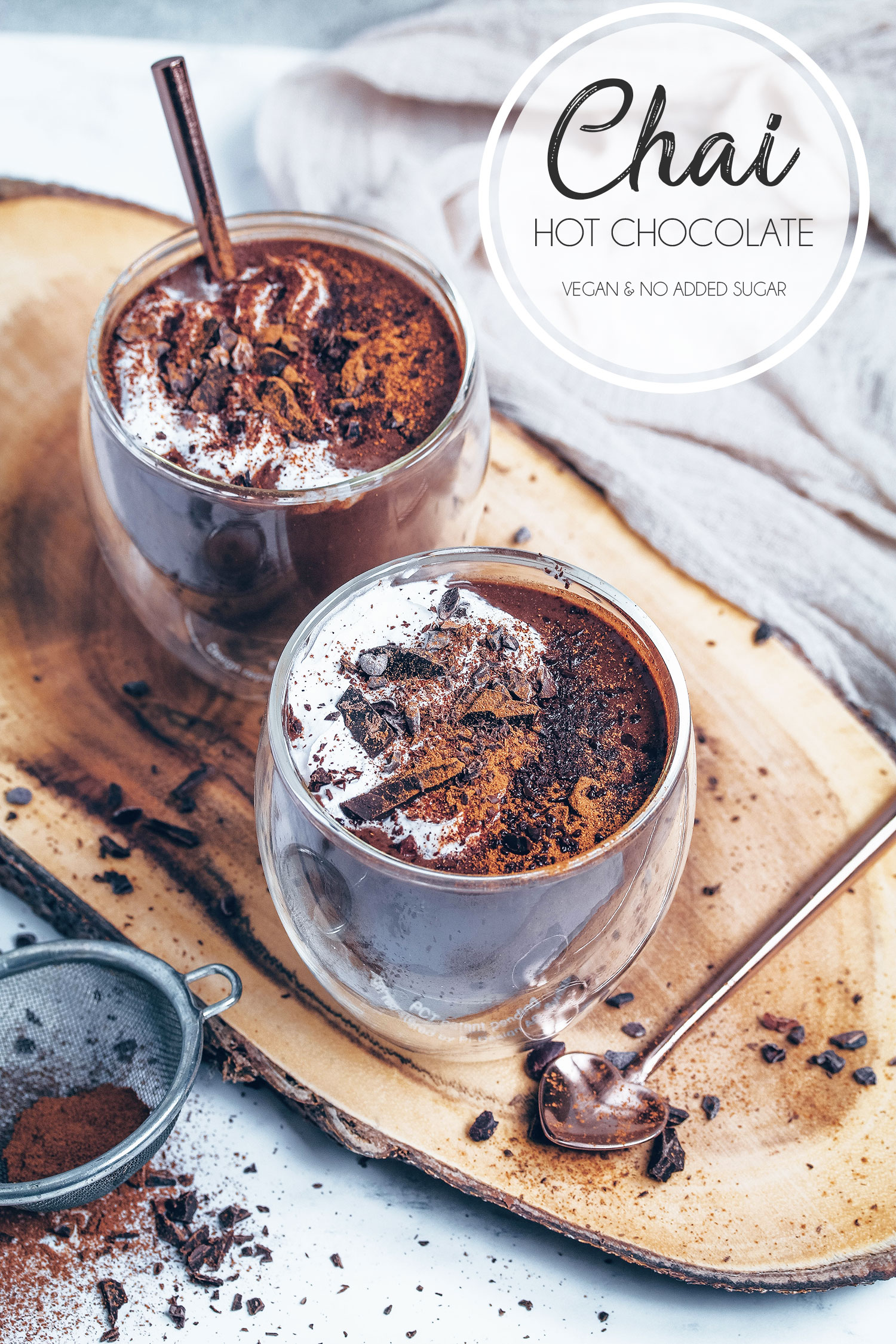 Thanks to Whole Earth Sweetener for sponsoring this post. Commissioned posts is how I'm able to continue working on the blog and creating recipes and recipe videos for you. As always, all opinions are my own.
<img src="https://buzzoole.com/track-img.php?code=MUSB8KR5ZWDS0HQ5FE7R" alt="Buzzoole" />