Tahini Stuffed Chocolate Covered Dates
A simple, yet decadent treat – these tahini stuffed chocolate covered dates are one of the easiest recipes on my blog, and one of my favourites too!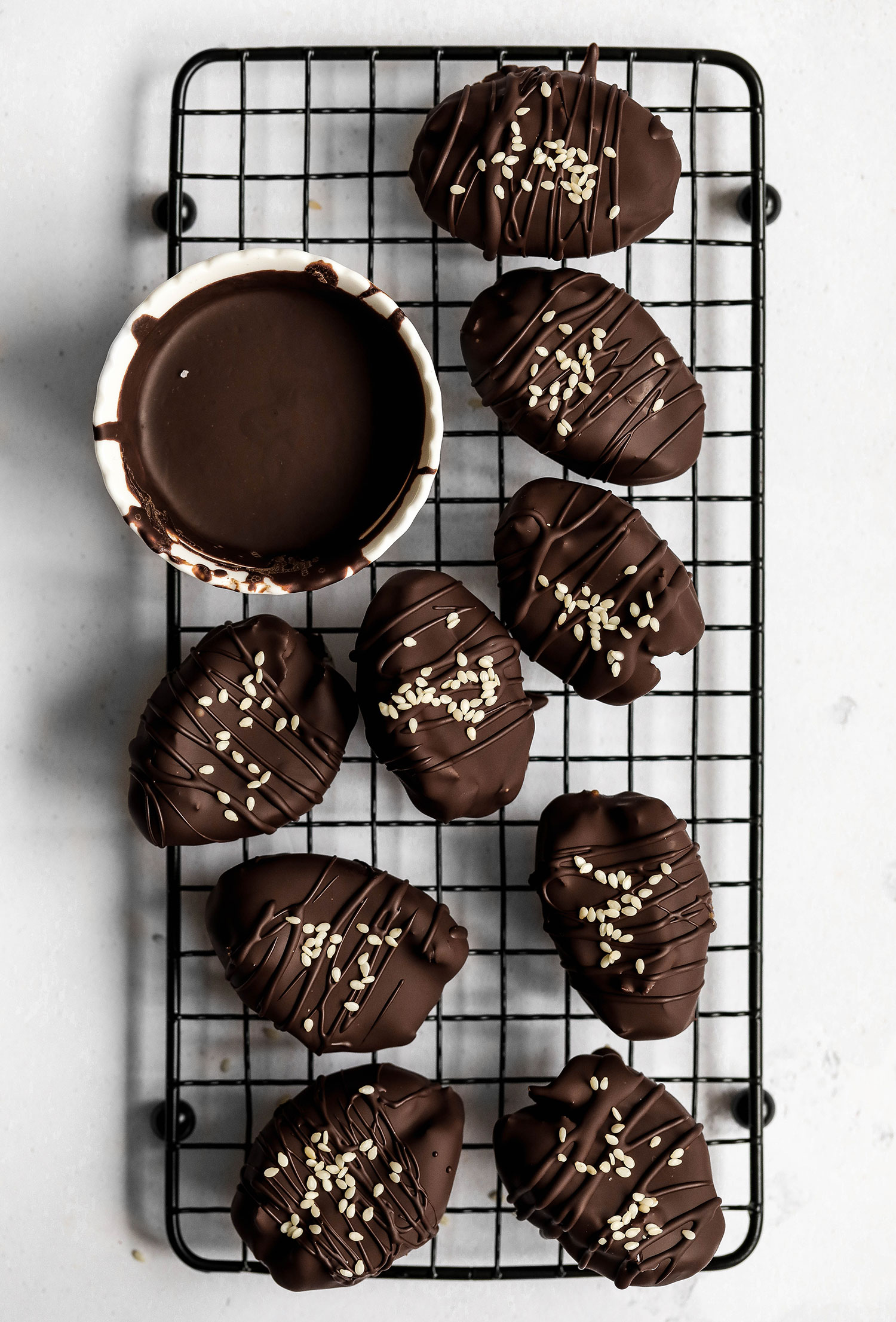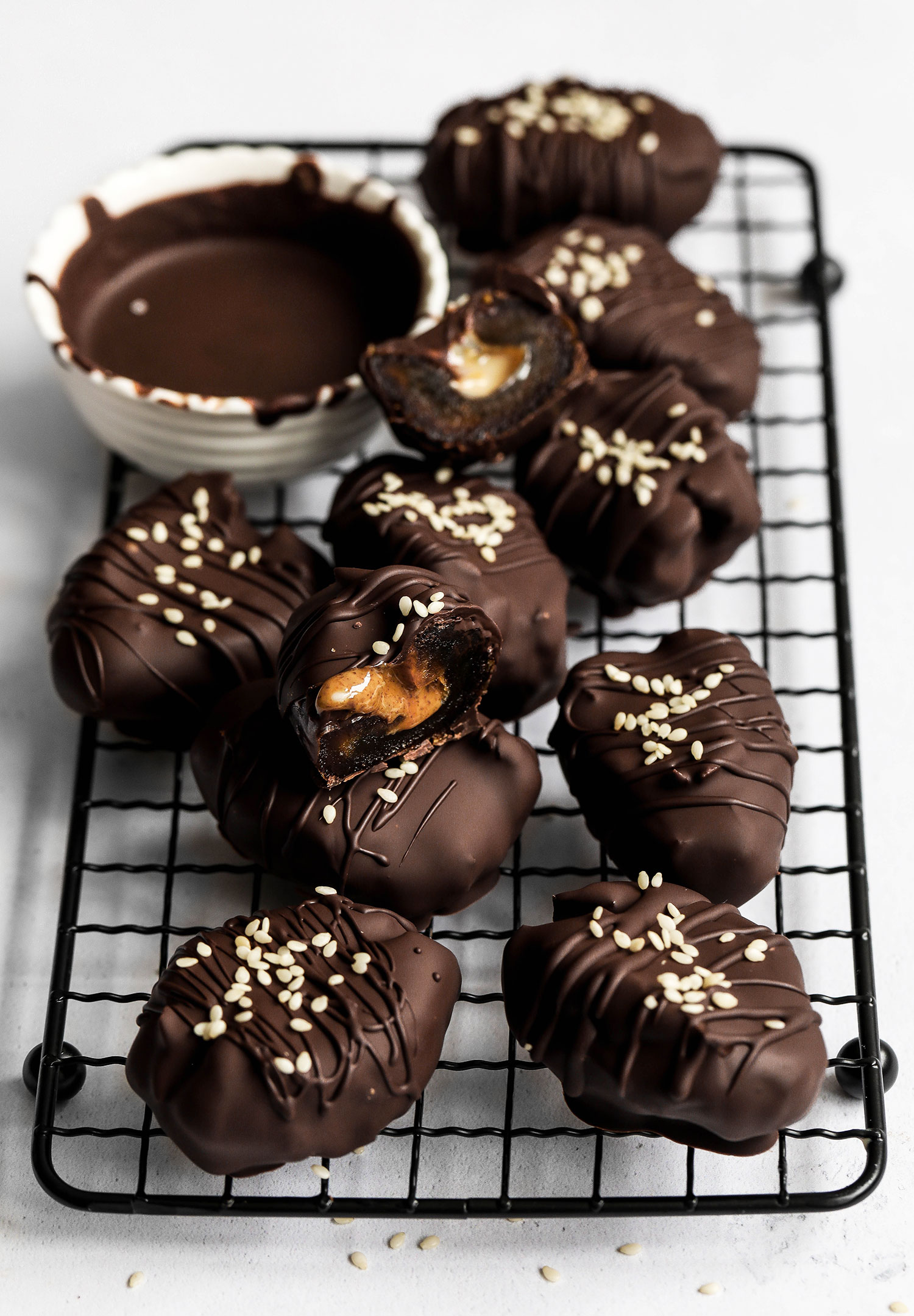 As far as I'm concerned, this is one of the best desserts ever! Really easy to make (very little prep and no baking required) and you don't have to make a big batch, but it's also easy to scale up depending on how many mouths you want to feed. If I'm only making it for myself I would probably make 5-6 so I have just enough to satisfy my sweet tooth after a meal, but I won't be as tempted to over eat.
Another plus is that as well as being delicious, these tahini stuffed chocolate covered dates are healthy too! All you need is 3 ingredients…
Dates
Tahini or any kind of nut/seed butter
And chocolate!
That's it!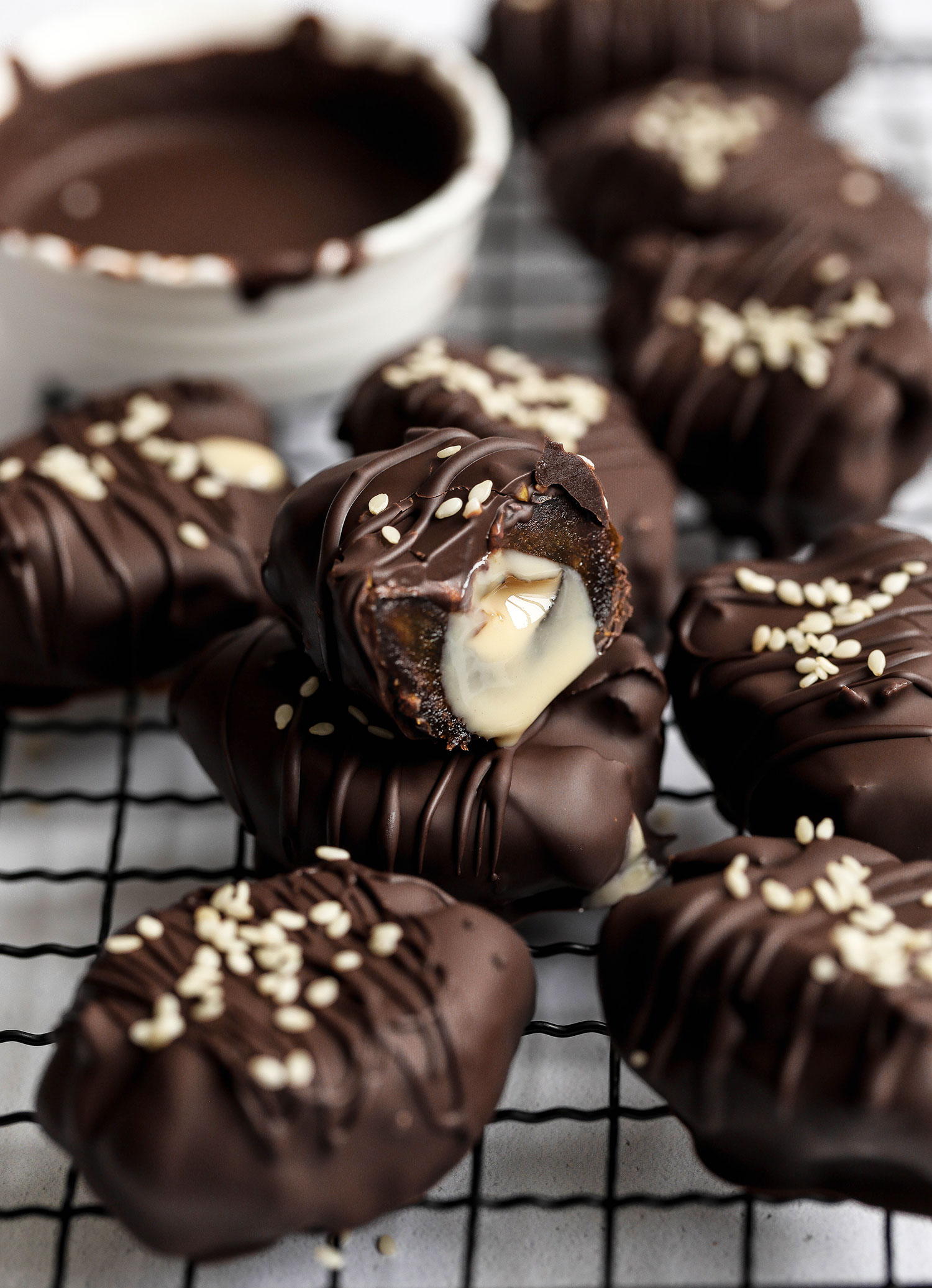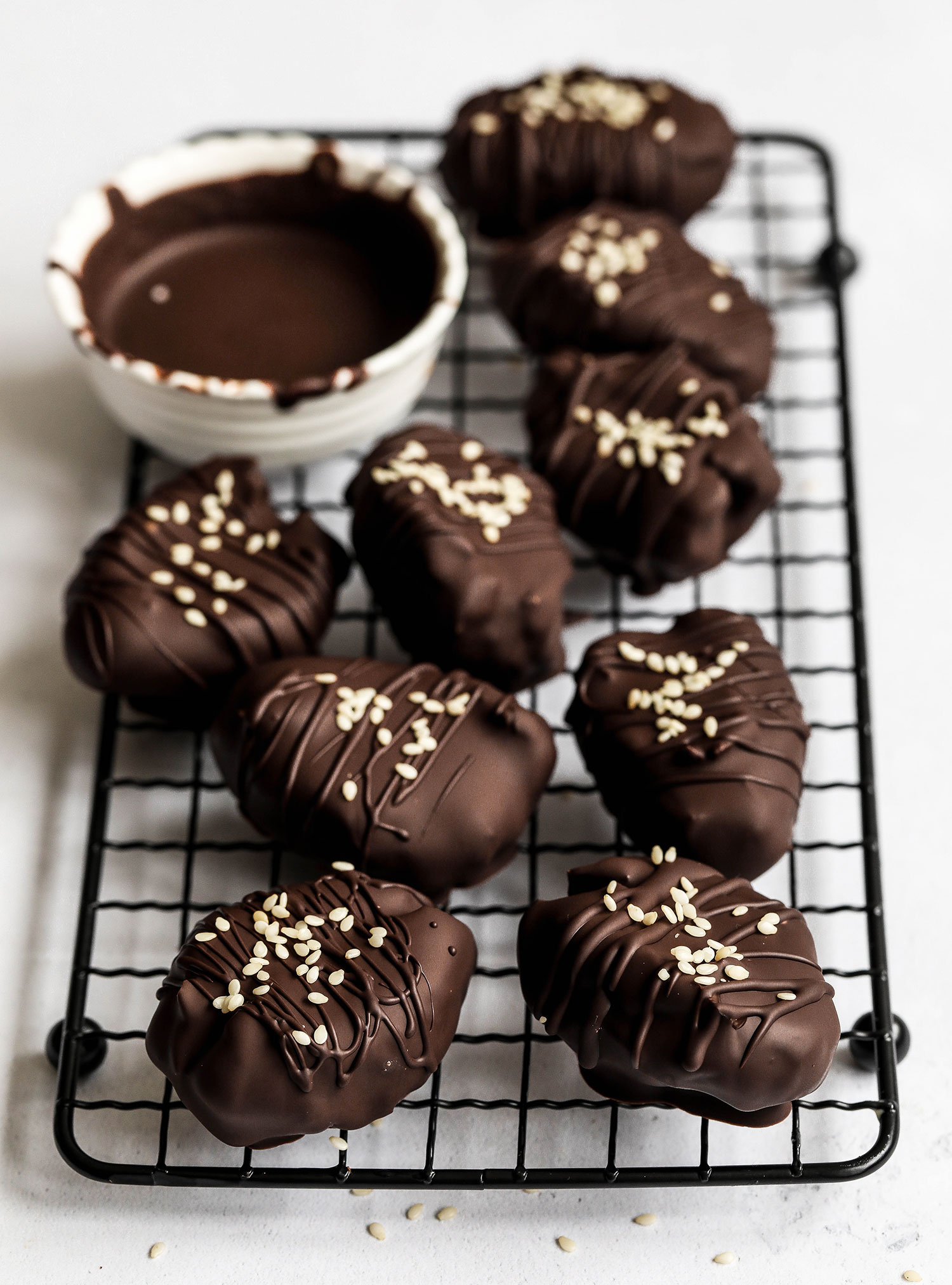 I often make these when we have people coming over or we've been invited somewhere and I need something quick, easy and yummy to offer or take with me when visiting family/friends. They're so easy and require no cooking or baking skills whatsoever! They're also the perfect treat to make for someone with allergies since they're nut-free, dairy-free, gluten-free and soy-free. It's not always easy coming up with a recipe that ticks all those boxes, especially if you don't have much experience making treats for someone with allergies.
The sweetness of the dates complement the bitterness of the chocolate and tahini and the combination just works so well together. If you're not a fan of tahini you can fill them with any nut butter, seed butter or spread. Top it with some chopped nuts or seeds for a bit of crunch and to make them look even more irresistible!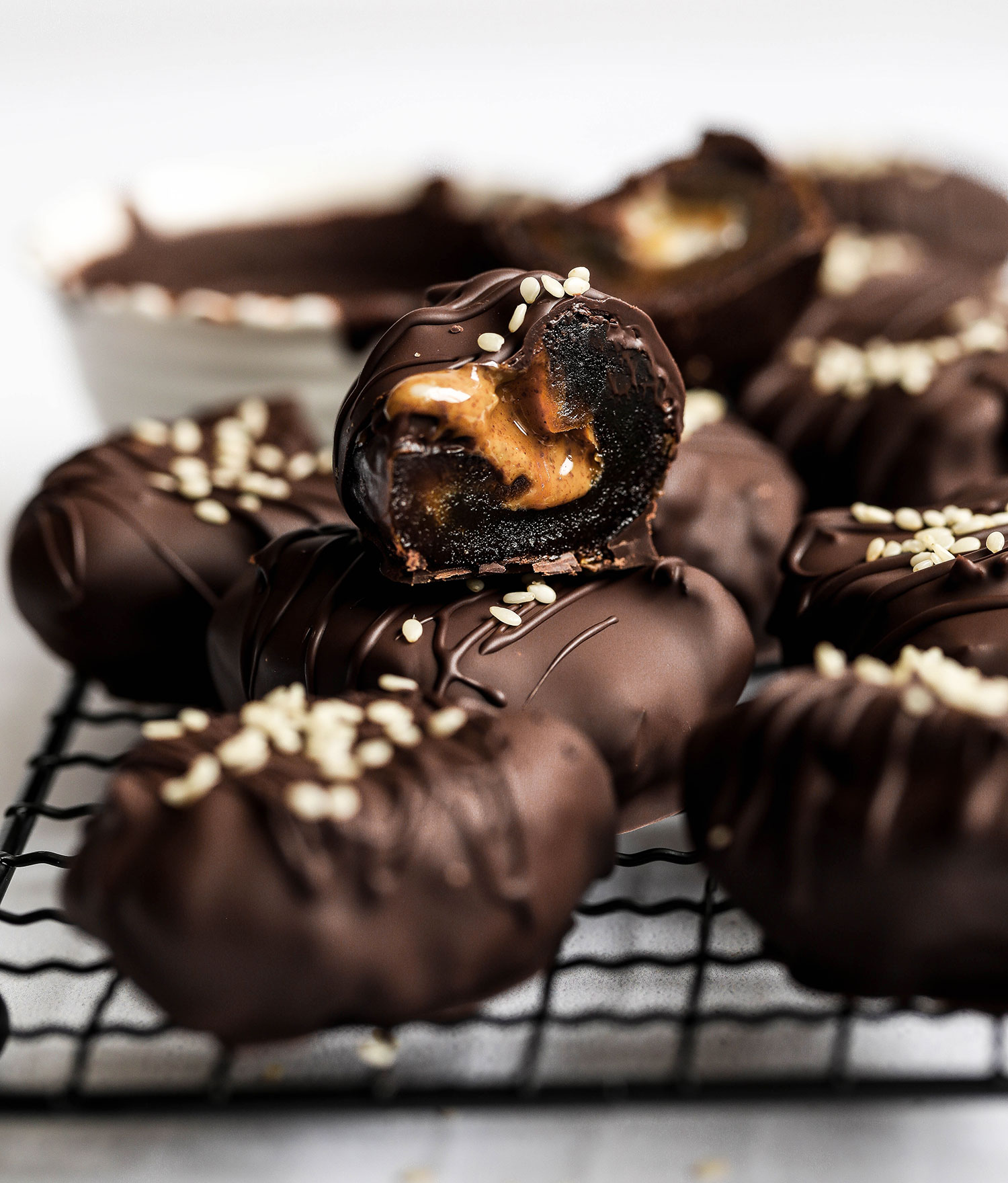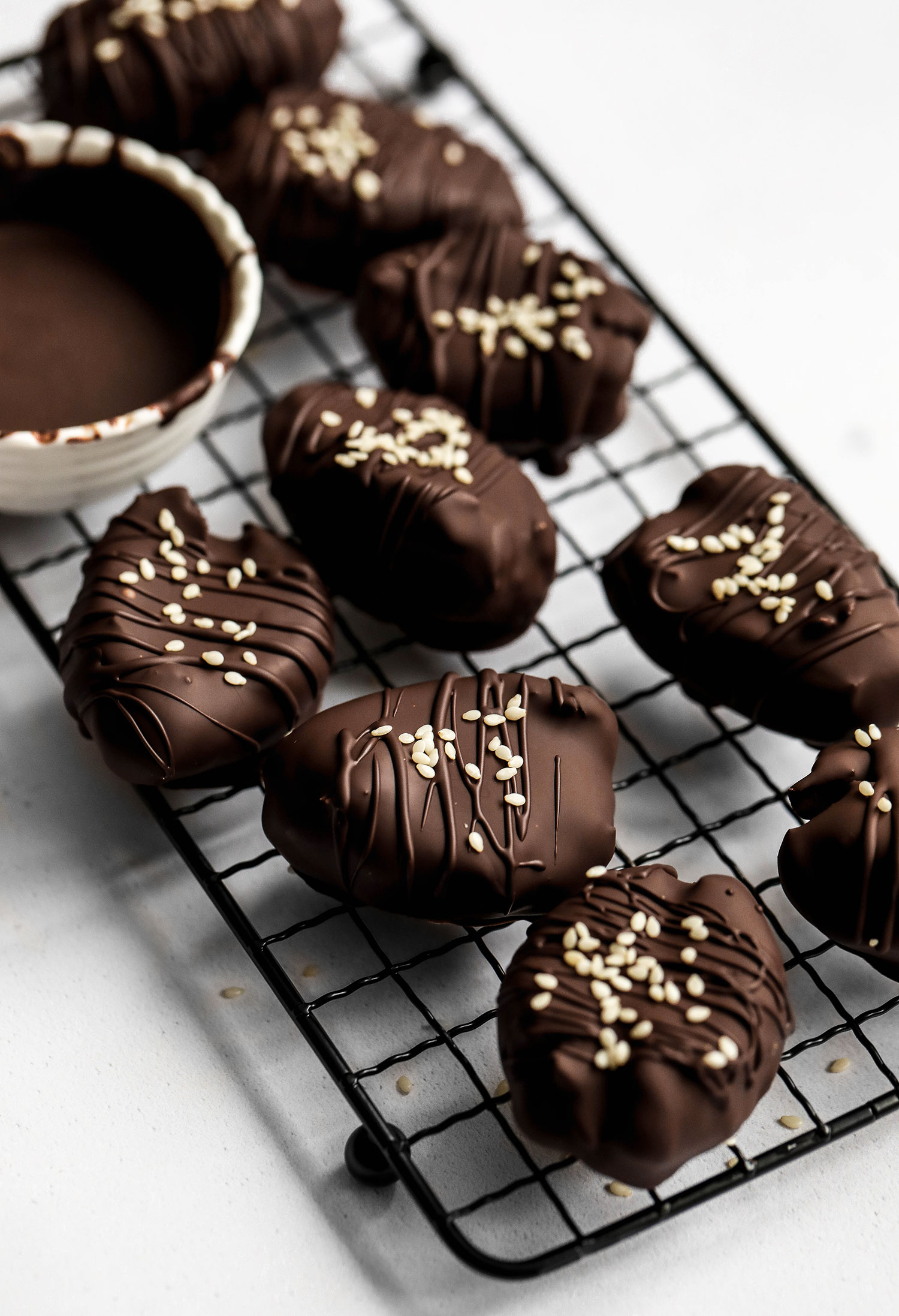 ---
Tahini Stuffed Chocolate Covered Dates
Makes – 14
Ingredients:
200g (around 14) Medjool dates
80g dairy-free dark chocolate, melted
5 tbsp tahini or almond butter – 1 tsp per date
Optional – chopped pistachio or sesame seeds for decoration
Method:
Remove the stones from the dates and drizzle about 1 tsp inside each date. Place in the freezer for an hour.
Remove from the freezer and dip in the melted chocolate. Arrange on a plate covered with parchment paper. Decorate with some chopped pistachios.
Chill in the fridge until the chocolate sets.
Enjoy!
---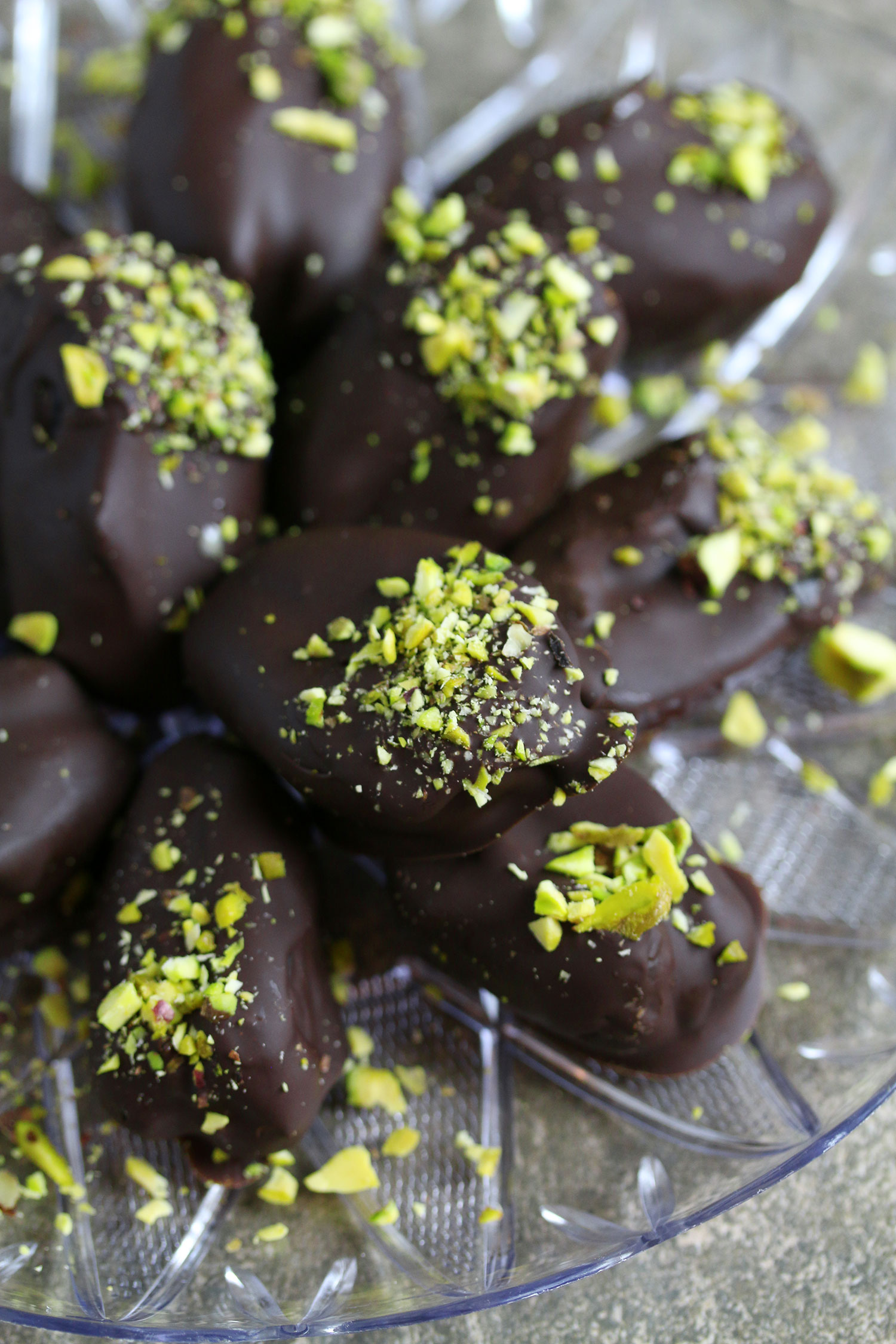 Share This Post