These
sesame caramel bars
make an excellent alternative to your average chocolate bar that not only are
free from all the harmful ingredients
, but actually contain ingredients that are
beneficial
for you! Who can say no to a treat that's also good for you!
Twix bars used to be my favourite chocolate bars and I ate my fair share of them during my Uni days. I just love the delicate crumbly biscuit bottom and silky smooth caramel layer, all complemented with a thin coating of chocolate.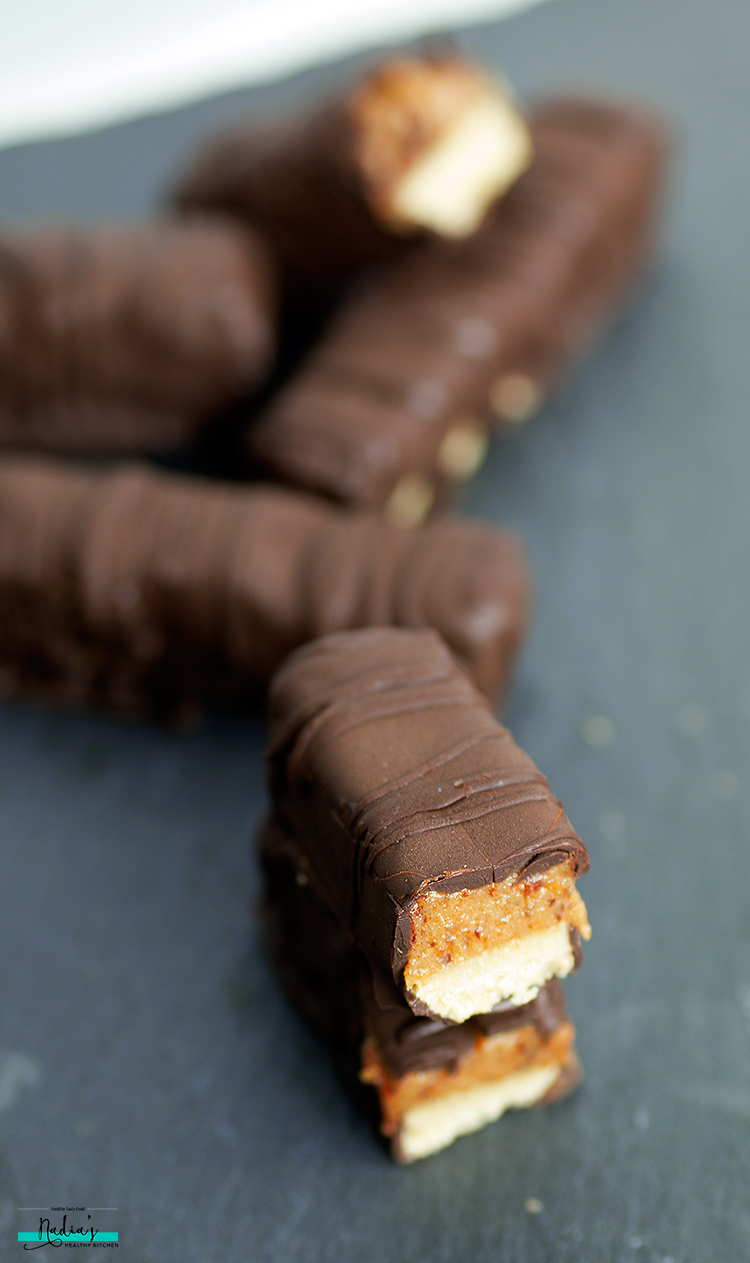 It's safe to say I haven't had a Twix bar in years! In fact I can't actually remember the last time I had one, it has been that long! And I would be lying if I said I didn't miss it. Instead of going out to buy one, I decided to make my own, healthier version.
They turned out so well, and so addictive! I had to give most of them away or I would have eaten them all myself 😛 If you're trying to avoid processed chocolate bars for whatever reason, but crave them every now and then, you MUST try this recipe. I promise you won't be disappointed!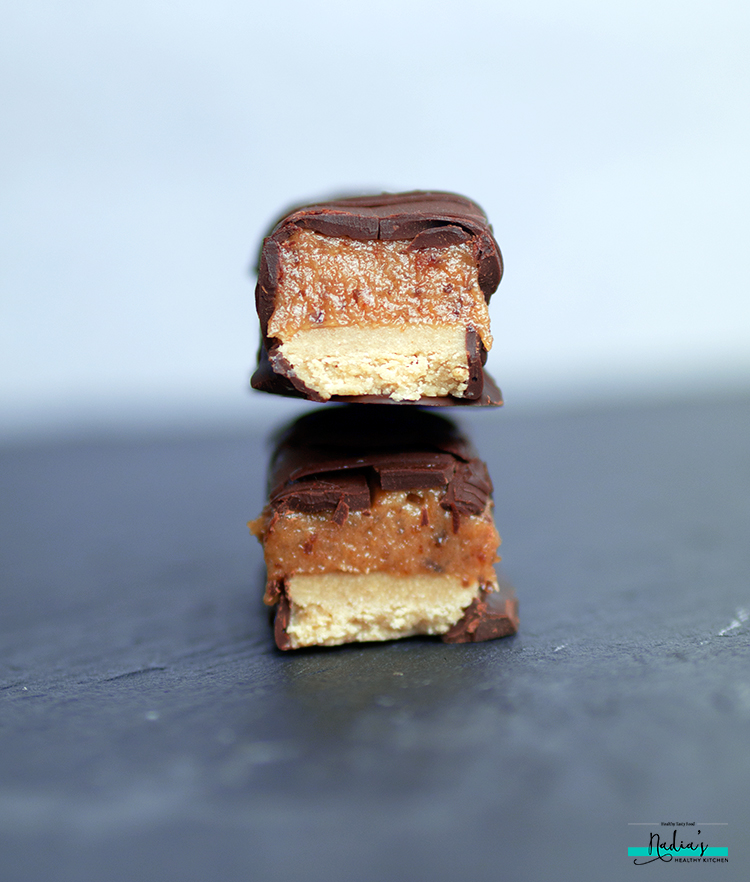 The biscuit layer is a simple mixture of sesame flour, coconut oil and maple syrup with a pinch of salt to make it taste more 'biscuity'. Mix all the ingredients together and leave it to chill in the freezer to allow the coconut oil to solidify and hold it all together. No baking required!
The caramel layer is a blend of whole dates (the king of all sweeteners and by far the most nutritious!), plant-based milk and cashew butter to add a little richness. All super healthy ingredients to be included in your diet.
To coat, I made my own simple chocolate using melted coconut oil, cocoa or cacao powder and maple syrup. This creates quite a thin coating so if you prefer a thicker coating, feel free to use melted chocolate of your choice instead.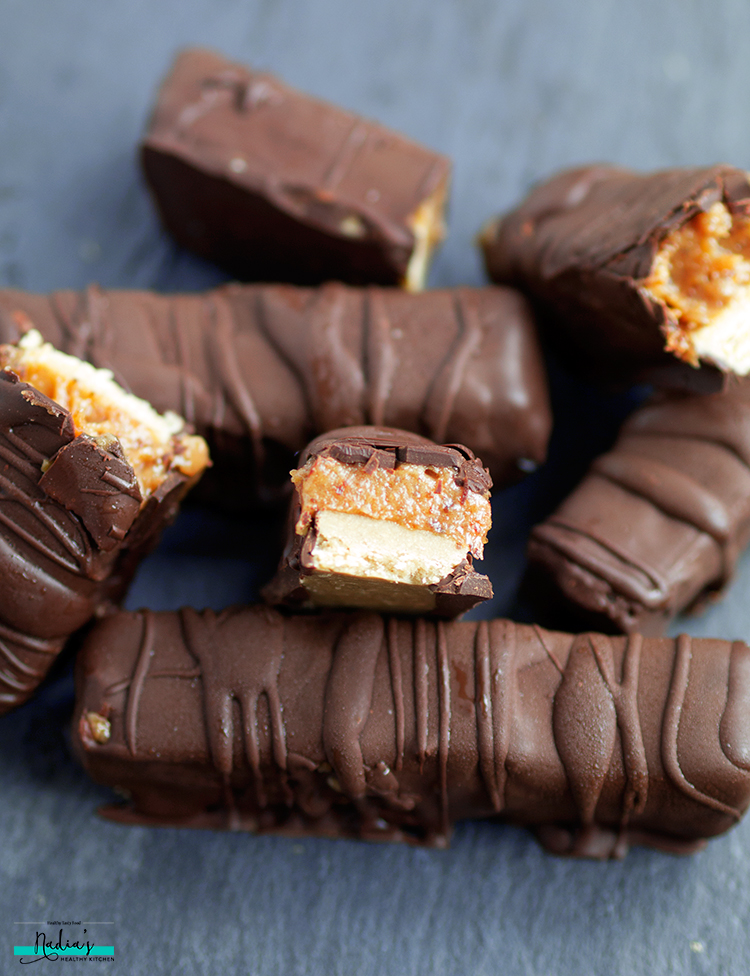 I was sent some sesame flour to try, and as a tahini addict and a lover of anything sesame, I was so intrigued by the idea of a flour made of sesame seeds! I do however appreciate that it's not an easy ingredient to get hold of, so feel free to use almond flour as a substitute. What I love about sesame flour is that it tastes just like halva – a Middle Eastern dessert made from tahini. I decided to use it in this recipe because tahini and dates are a flavour sensation!
Sesame Caramel Bars
2016-08-29 14:13:10
Serves 9
For the base
1 cup (90g) sesame flour (or you can use almond flour)
3.5 tbsp oil
2 tbsp maple syrup
Pinch salt
For the caramel
1 cup (140g) dates
2 tbsp cashew butter
1/4 tsp salt
2-3 tbsp milk
For the chocolate coating
1/4 cup (4tbsp) coconut oil
3 tbsp cocoa/cacao
1 tbsp cashew butter
2 tbsp maple syrup
Pinch salt
Instructions
WATCH THE VIDEO ABOVE FOR INSTRUCTIONS
UK Health Blog - Nadia's Healthy Kitchen https://nadiashealthykitchen.com/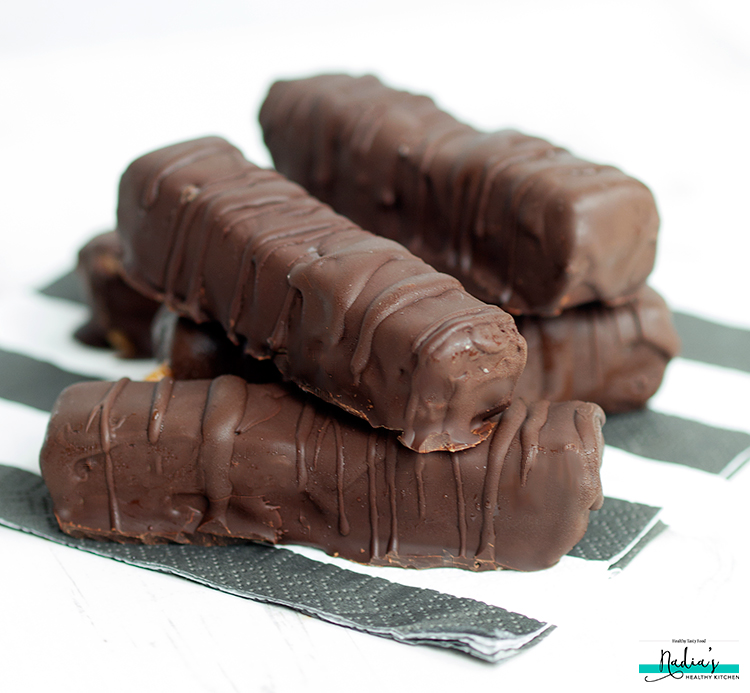 Share This Post