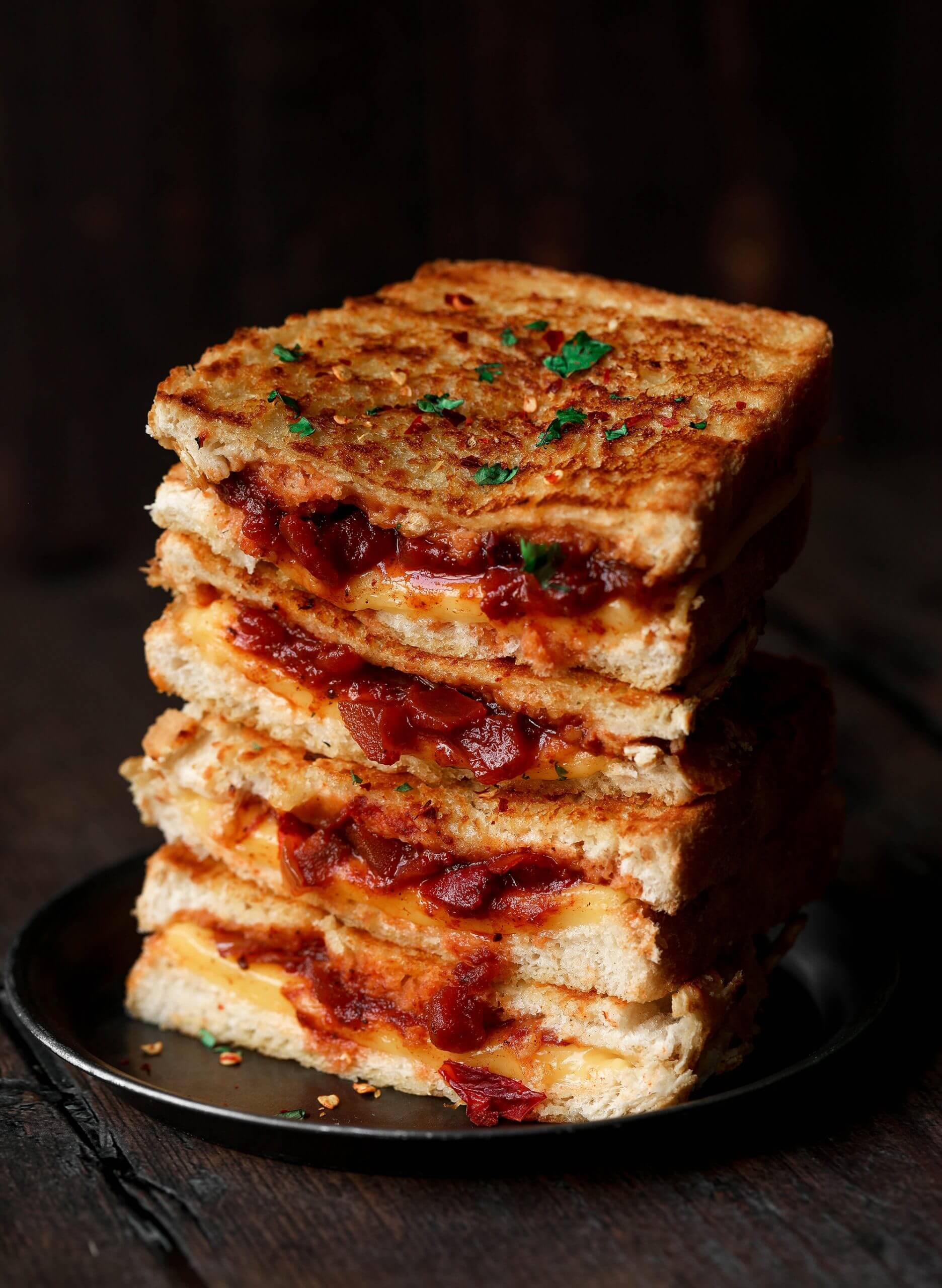 *This post is sponsored by Holy Moly Dips*
Grilled cheese with a twist – this salsa vegan grilled cheese is jazzed up with smokey red pepper & tomato salsa. Great as a yummy savoury breakfast or a speedy comforting lunch!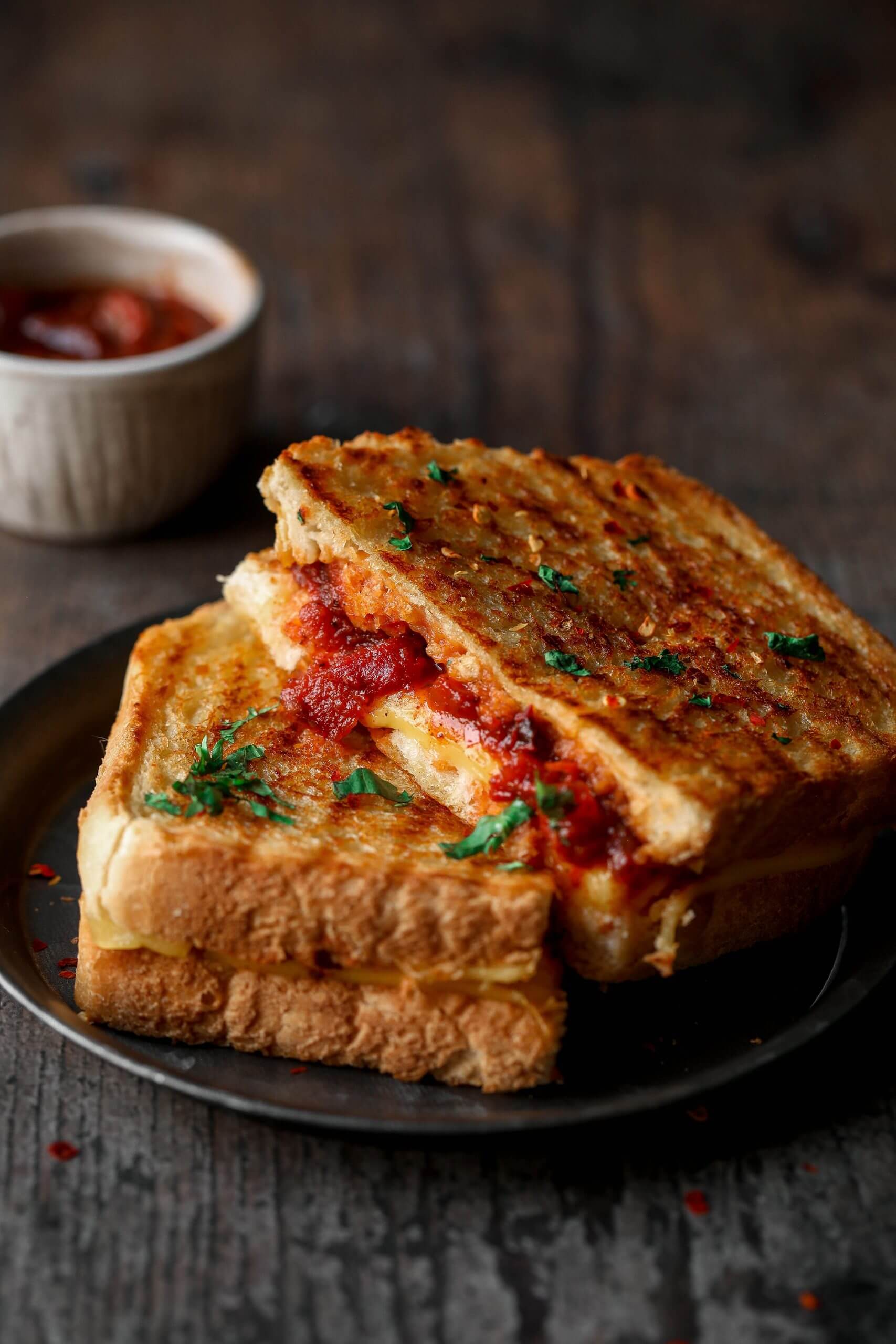 Some days you just need something really simple, yet decadent to lift up your mood. A grilled cheese in my eyes is the definition of simple comforts. It's almost like a pizza, but 10 times easer and faster to make.
A grilled cheese on it's own is pure happiness, but add salsa to it and you elevate it to something so much more delicious! I used Holy Moly's new smokey red pepper & tomato salsa and it worked a treat! The tanginess of the tomatoes and smokiness of the red peppers go so well with the mild creamy taste of the melted cheese. I used vegan cheese, but of course you can use regular dairy cheese if you prefer.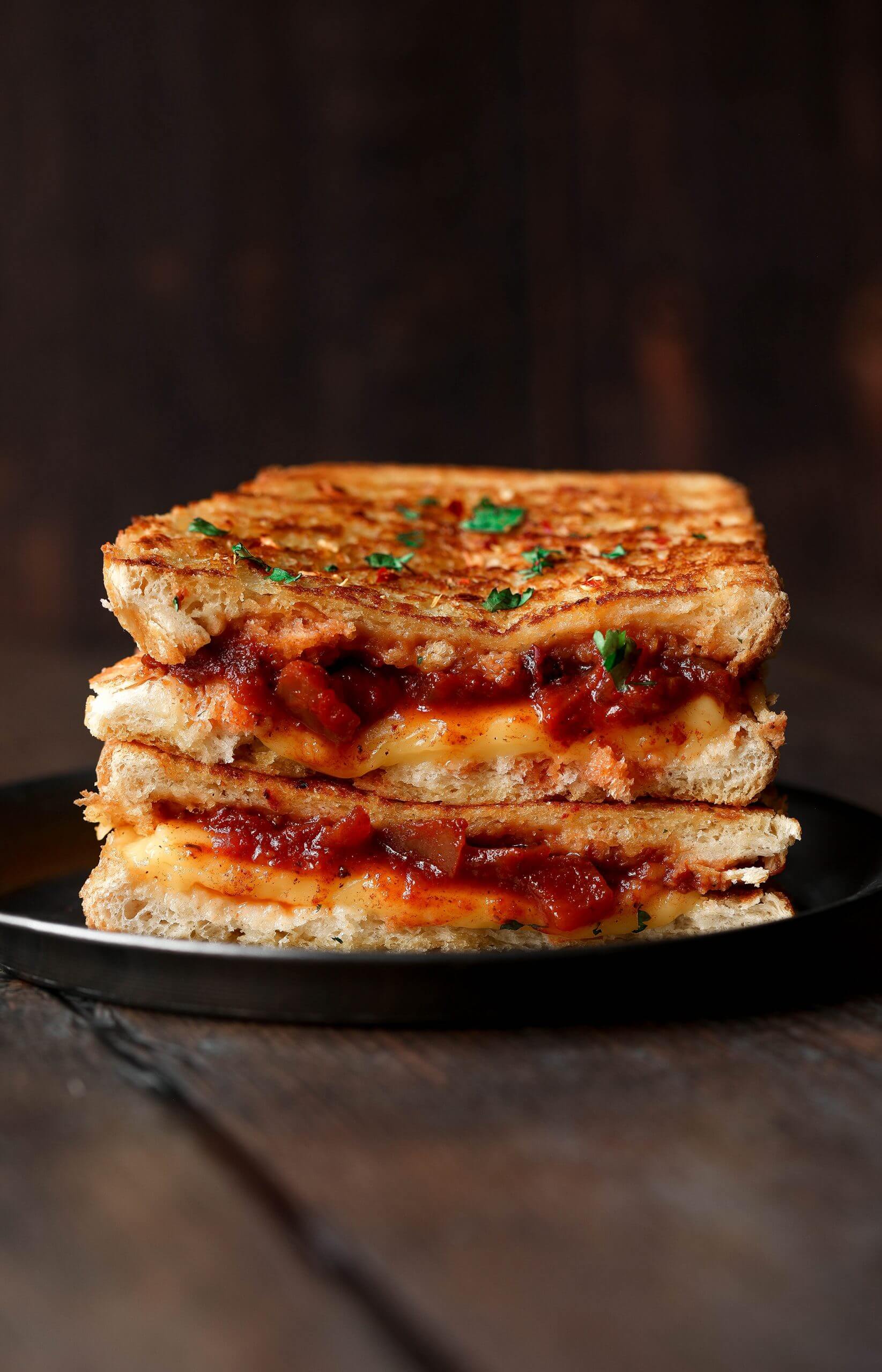 You're probably familiar with Holy Moly, but in case you're not, they produce the most delicious pots of guacamole and smashed avocado. They've also recently released a salsa range – all 100% natural (just like homemade!). They were kind enough to send me some of their mango & tomato salsa as well as their smokey red pepper and tomato salsa for me to try. I've tried them and the verdict is in – I absolutely LOVE both!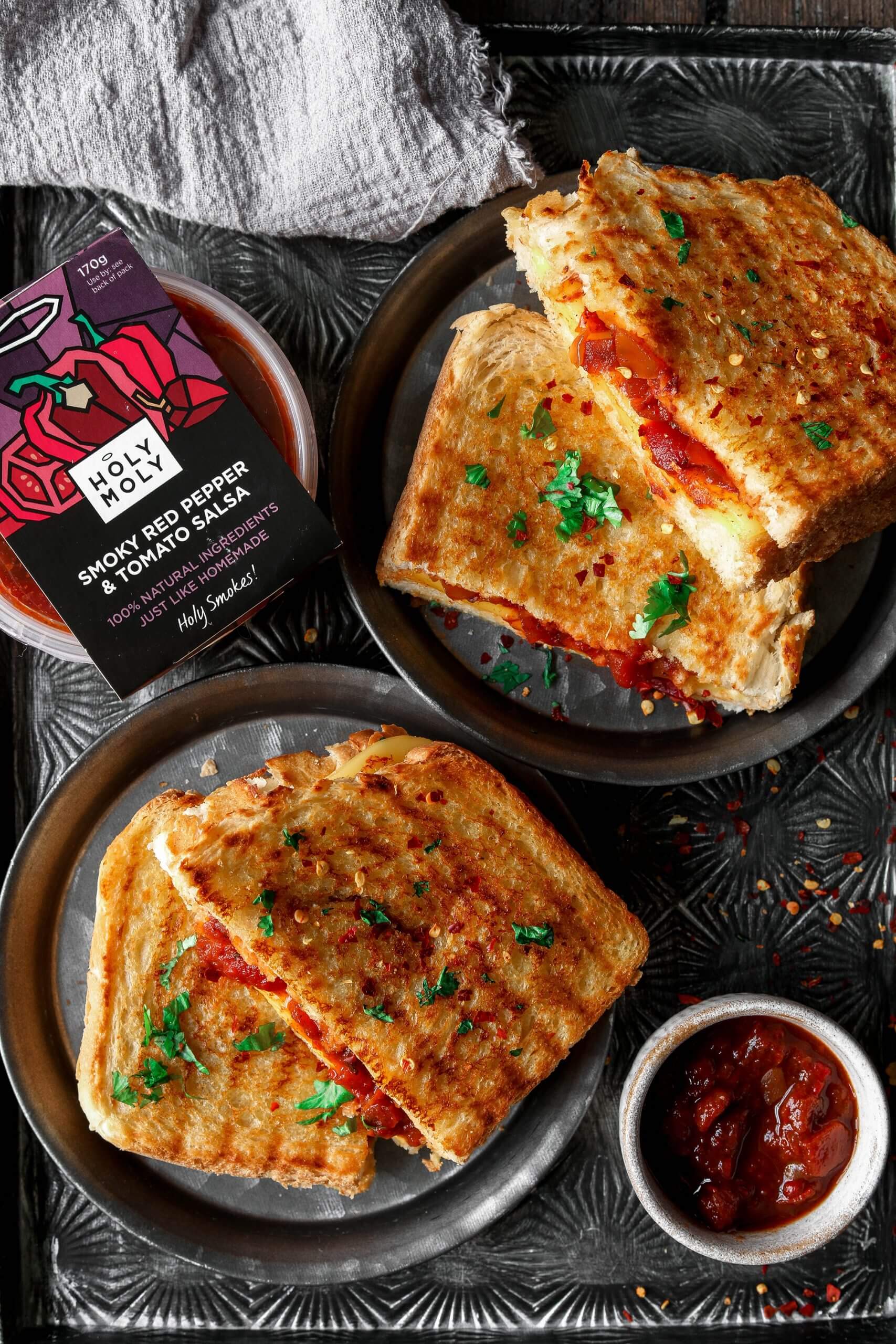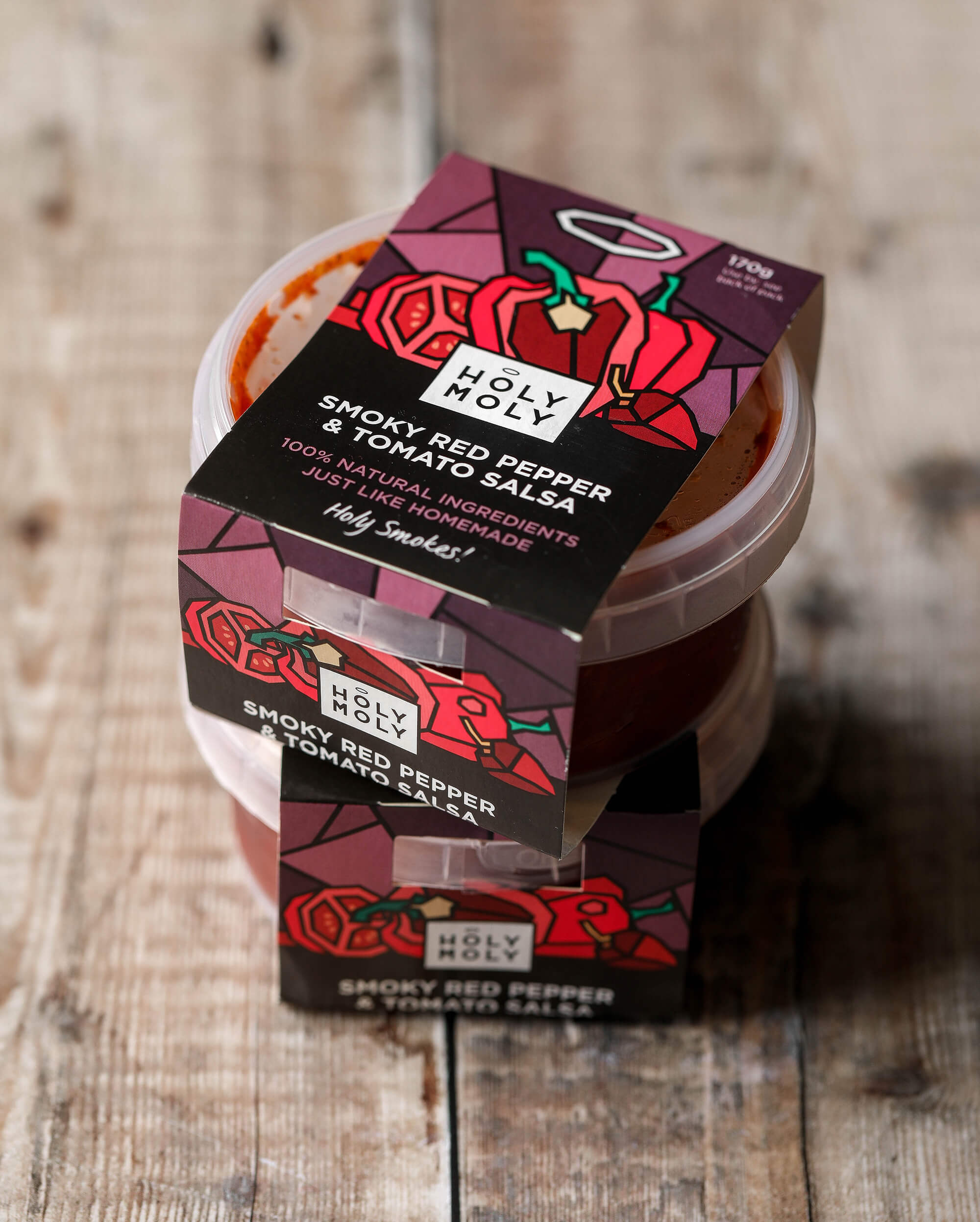 Homemade salsa is always nice, but when you want to throw together a speedy meal that's yummy, yet still healthy and nutritious, having something like Holy Moly salsa in your fridge is a real life saver! I use both their guacamole and salsa as an easy way to spice up a meal. Whether it's to have on the side of plain rice/quinoa or as a dressing for vegetables and salads. The salsa works very well as a replacement for tomato sauce on pizza. It also tastes amazing on toast as a quick snack. You can honestly use it in so many ways – the possibilities are endless!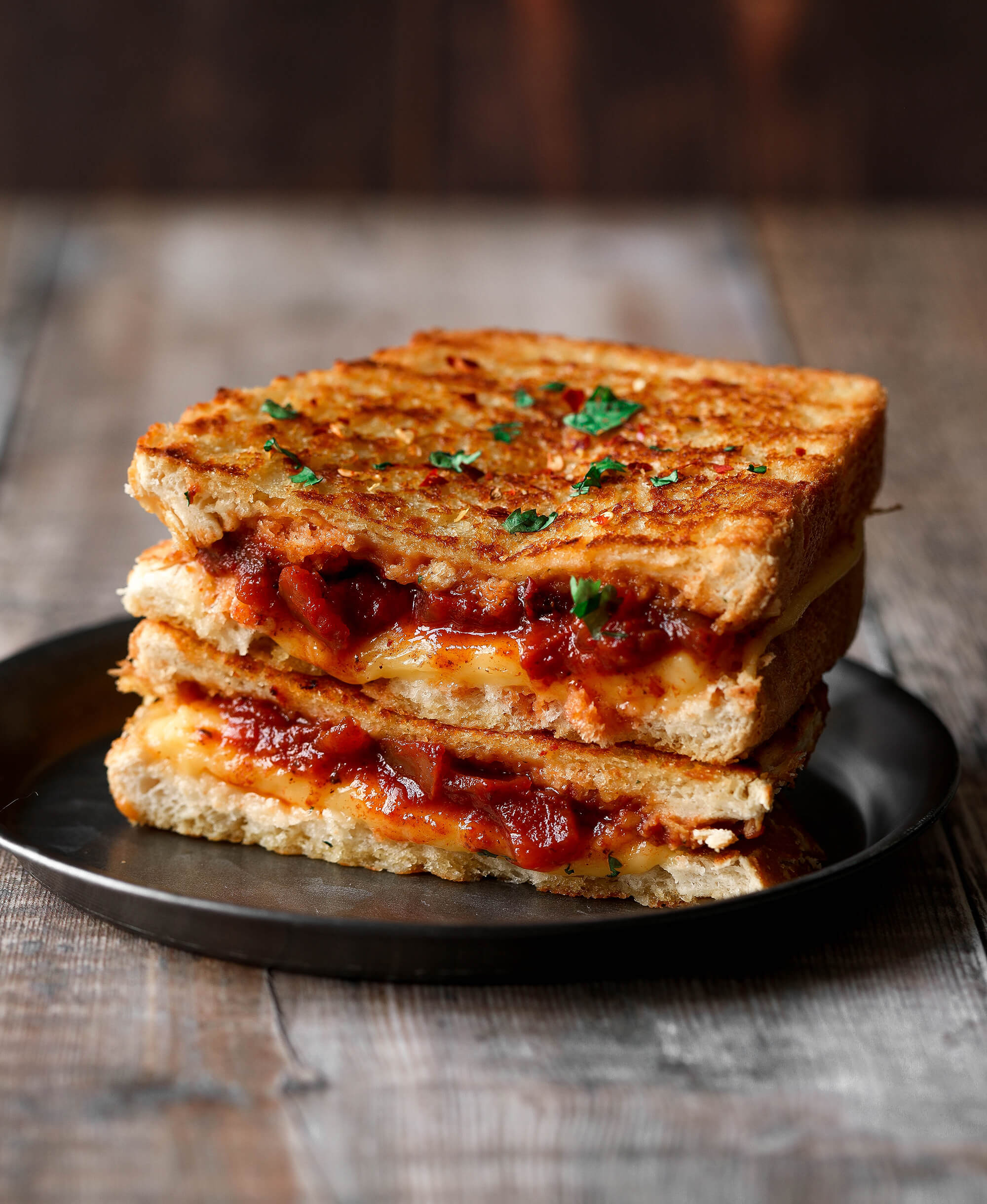 Salsa Vegan Grilled Cheese
Serves – 2
Ingredients
4 slices of bread (I like using sourdough)
2 tbsp vegan butter
6 slices of vegan cheese
4 tbsp Holy Moly Smokey Red Pepper & Tomato Salsa
Method
Spread the butter over one slice of bread, then place buttered side down on a heated non-stick skillet.
Top with the vegan cheese slices and spread over around 2 tbsp of the salsa, then top with another slice of bread and butter the top.
Cook over a medium heat for 3-4 minutes on each side. Keeping an eye on it to make sure it doesn't burn!
Once the bread is crispy and golden brown on both side and the cheese is starting to melt, take off the heat and enjoy!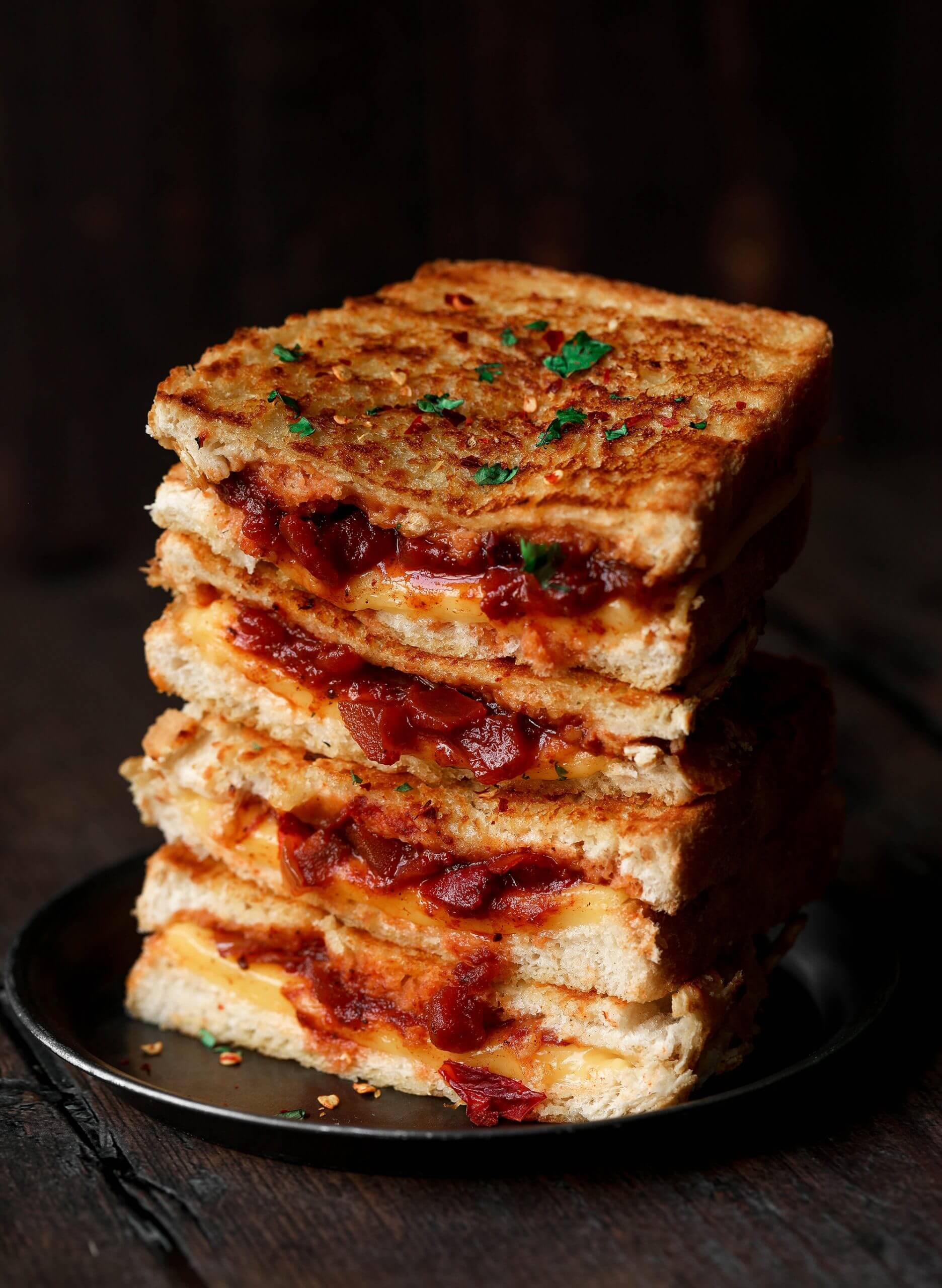 Share This Post