Red Pesto Roasted Veggies
I can eat roasted veggies all day. Roasting gives them so much more depth in flavour and you can add all kinds of spices to make them taste even more scrumptious.
One of the things I love adding to roasted veggies is pesto, more specifically red pesto – which is made using sun-dried tomatoes. It's something I always try to have in my fridge since I use it in so many ways turn a dish from average or even boring to 'I can't stop eating this' good!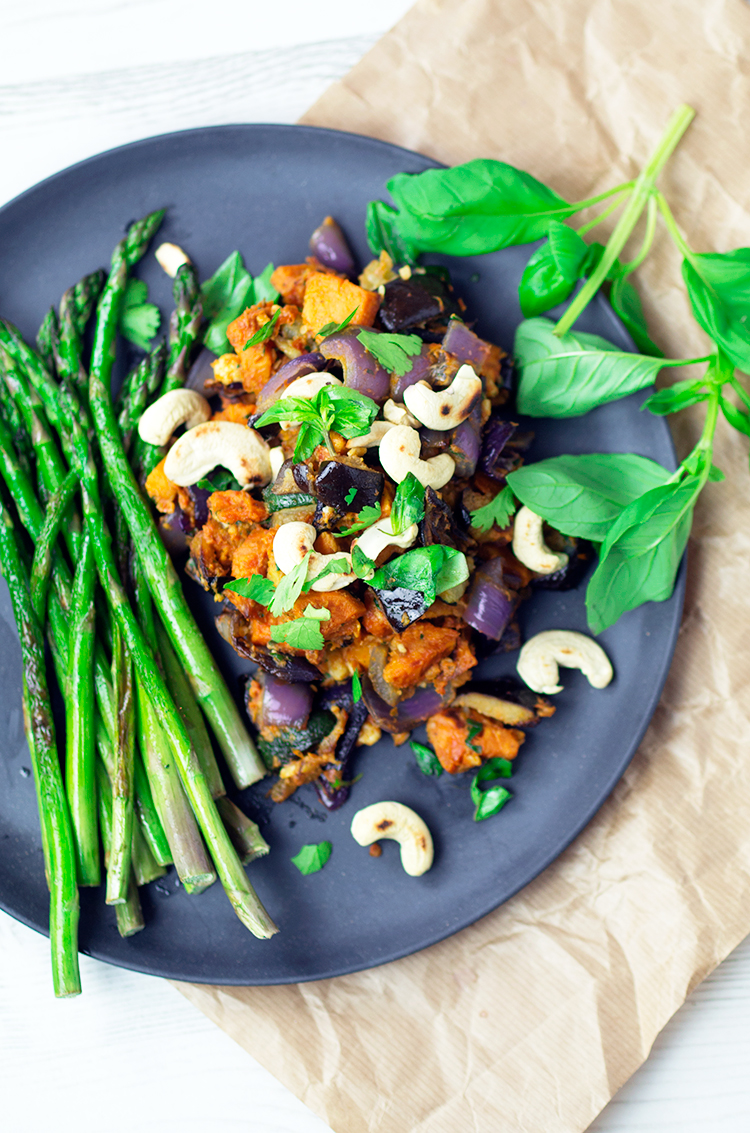 If you're a vegan or your diet is mainly plant-based like mine, pesto is probably already a staple in your household. It's definitely a staple in mine! Its uses range form adding to pasta, as a pizza topping, tofu marinate and of course a healthy way to add a ton of flavour to vegetables! Don't get me wrong, I love the taste of plain vegetables with a pinch of salt and pepper, but it's nice to spice things up a little from time to time.
You can make a huge batch of this and have it on the side of your main meals or as a main meal with some form of protein like beans, lentils or tofu.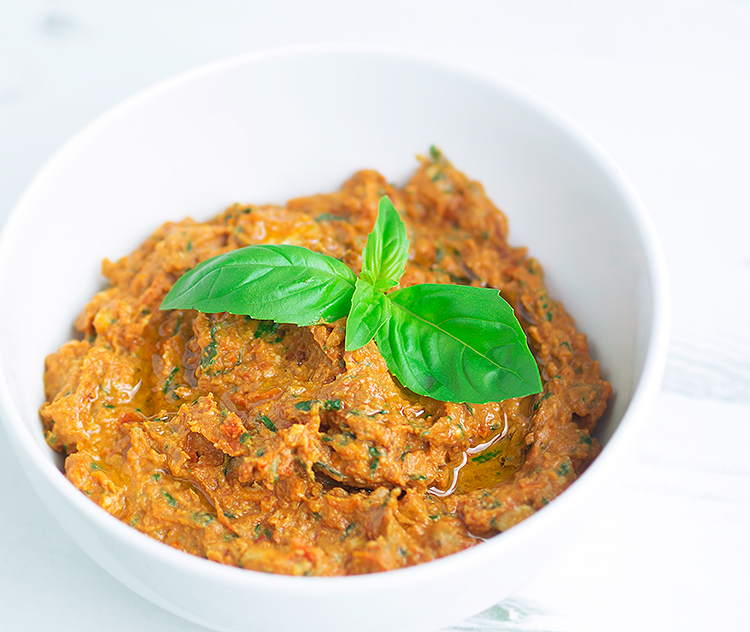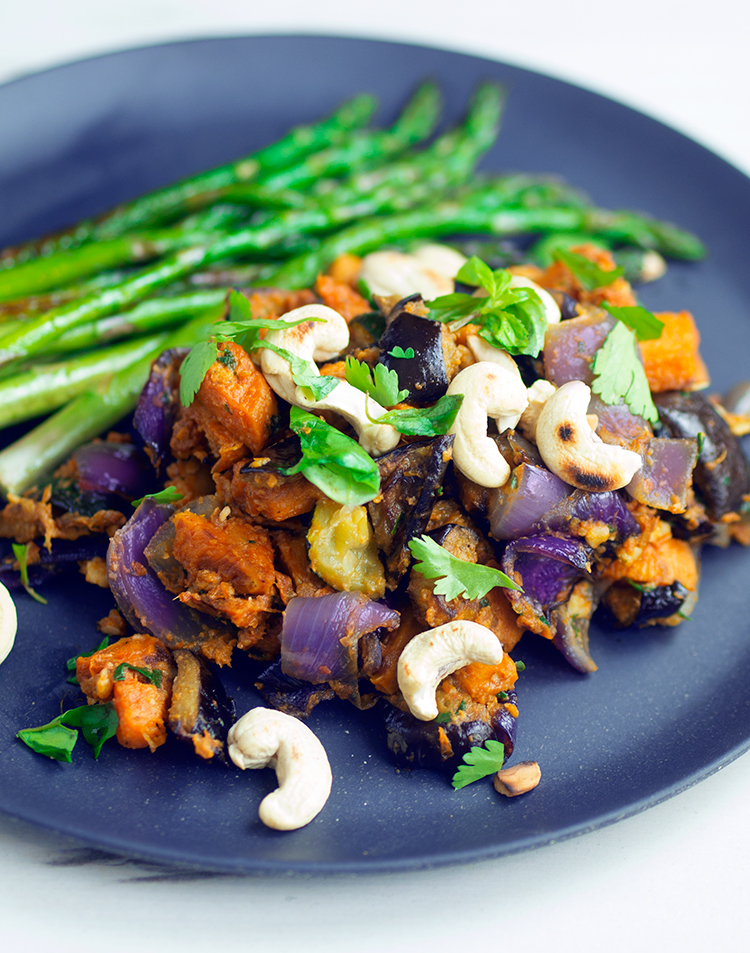 Red Pesto Roasted Veggies
2016-06-05 18:29:06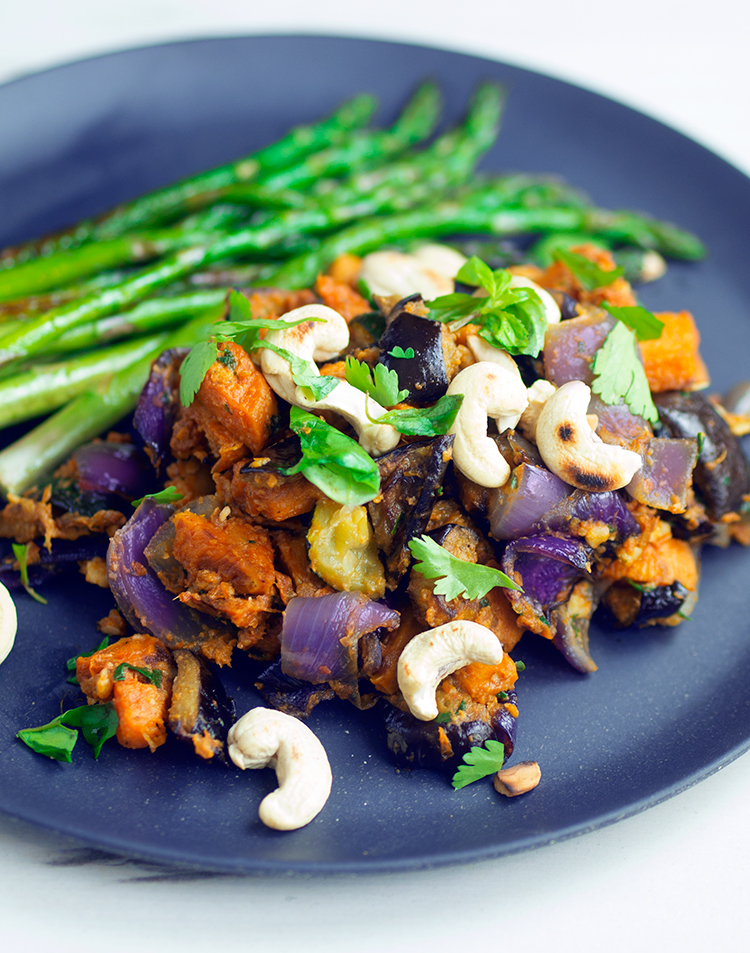 For the pesto
280 jar of sun-dried tomatoes
1 30g pack of fresh basil
1 large garlic clove
1/4 cup (35g) raw cashews
2 tbsp nutritional yeast
3-4 tbsp olive oil
juice of 1 lemon
salt and pepper to taste - my jar of sun-dried tomatoes already had salt in there so I didn't need to add any.
For the veggies - you can really use any vegetables you like or have available, but I chose to use
1 aubergine
1 courgette
1 red onion
2 medium sweet potatoes
Instructions
WATCH THE VIDEO ABOVE FOR INSTRUCTIONS
Nadia's Healthy Kitchen https://nadiashealthykitchen.com/
If you enjoyed this Red Pesto Roasted Veggies recipe you may also like my
Sweet Potato Gnocchi with Red Pesto