Peanut Butter Brownies Vegan, Gluten-free & Refined Sugar-free
Since my cookie dough brownies were such a hit, I thought I would create another brownie recipe using black beans, but this time flavoured with peanut butter. Because we all know chocolate and peanut butter make the most amazing flavour combination 😀
I also thought we could all do with a bit of comfort seeing that the British weather has skipped summer all together as it's beginning to feel more and more like autumn! It's been throwing it down with rain, windy and the temperature is falling. A good excuse to cosy up on the sofa with a blanket, a cup of tea and a delicious slice of these peanut butter brownies.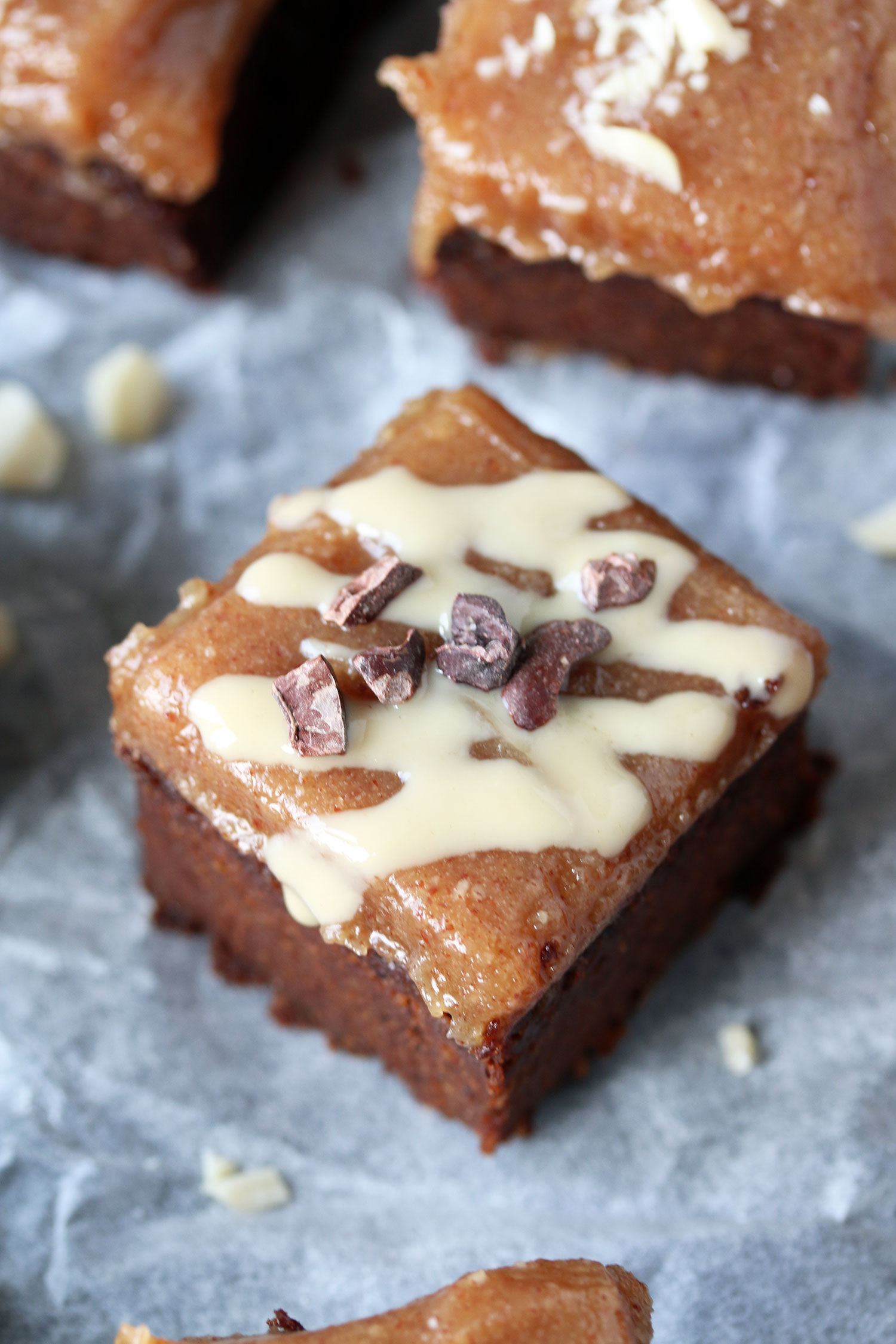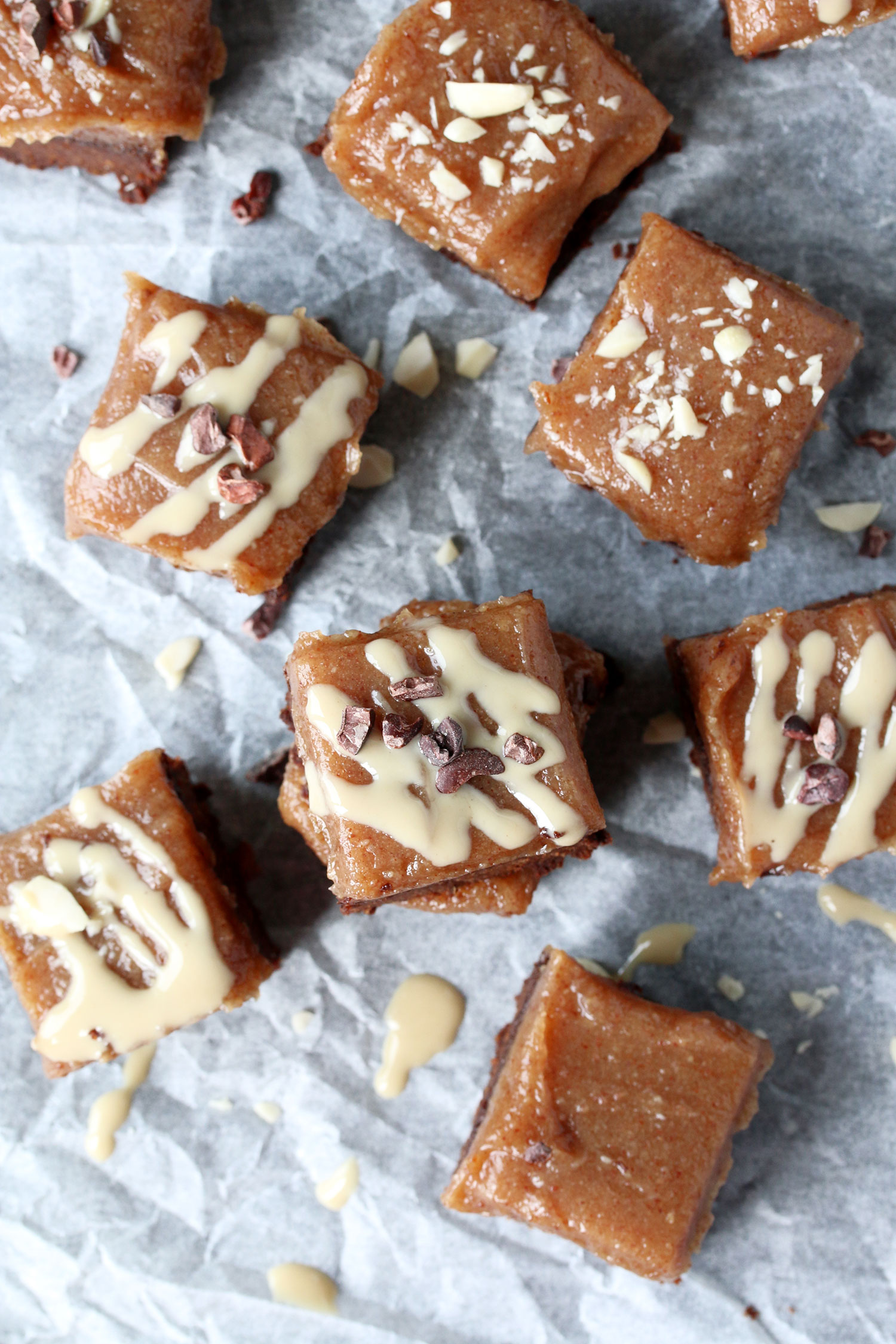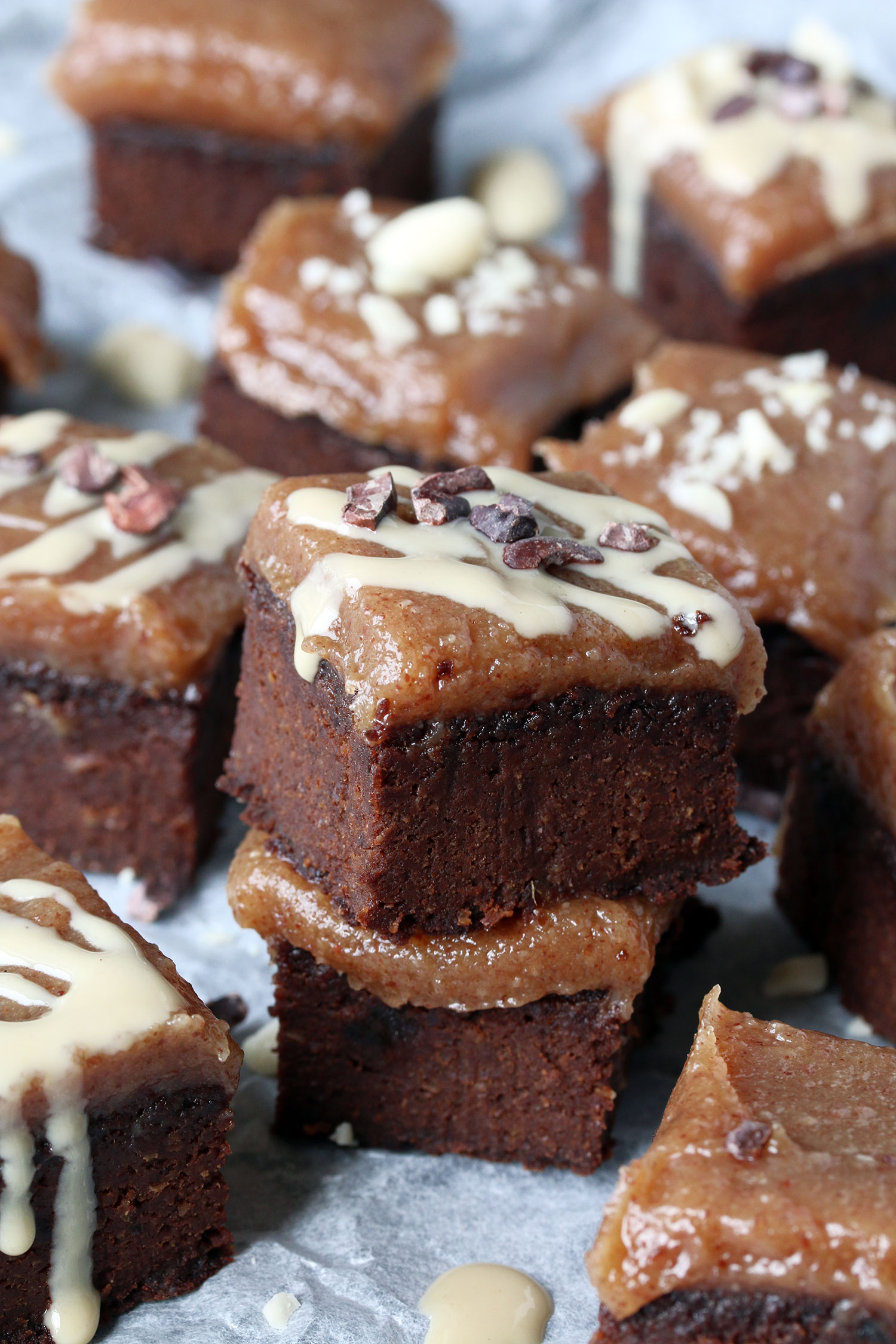 Just like the cookie dough brownies, these peanut butter brownies are high in fibre, protein and minerals. Made with black beans, oat flour and sweetened only with whole dates. No refined sugars here, not even sugar-free sweeteners (which are also considered processed and refined!) Topped with a silky, sweet and rich peanut butter frosting that kind of tastes like toffee – peanut butter toffee that is!
They're also completely vegan, dairy-free, gluten-free, soy-free and can be made nut-free if you substitute the frosting for something like chocolate ganache which you can basically make by melting 100g dairy-free dark chocolate with 2-3 tbsp dairy-free milk of choice.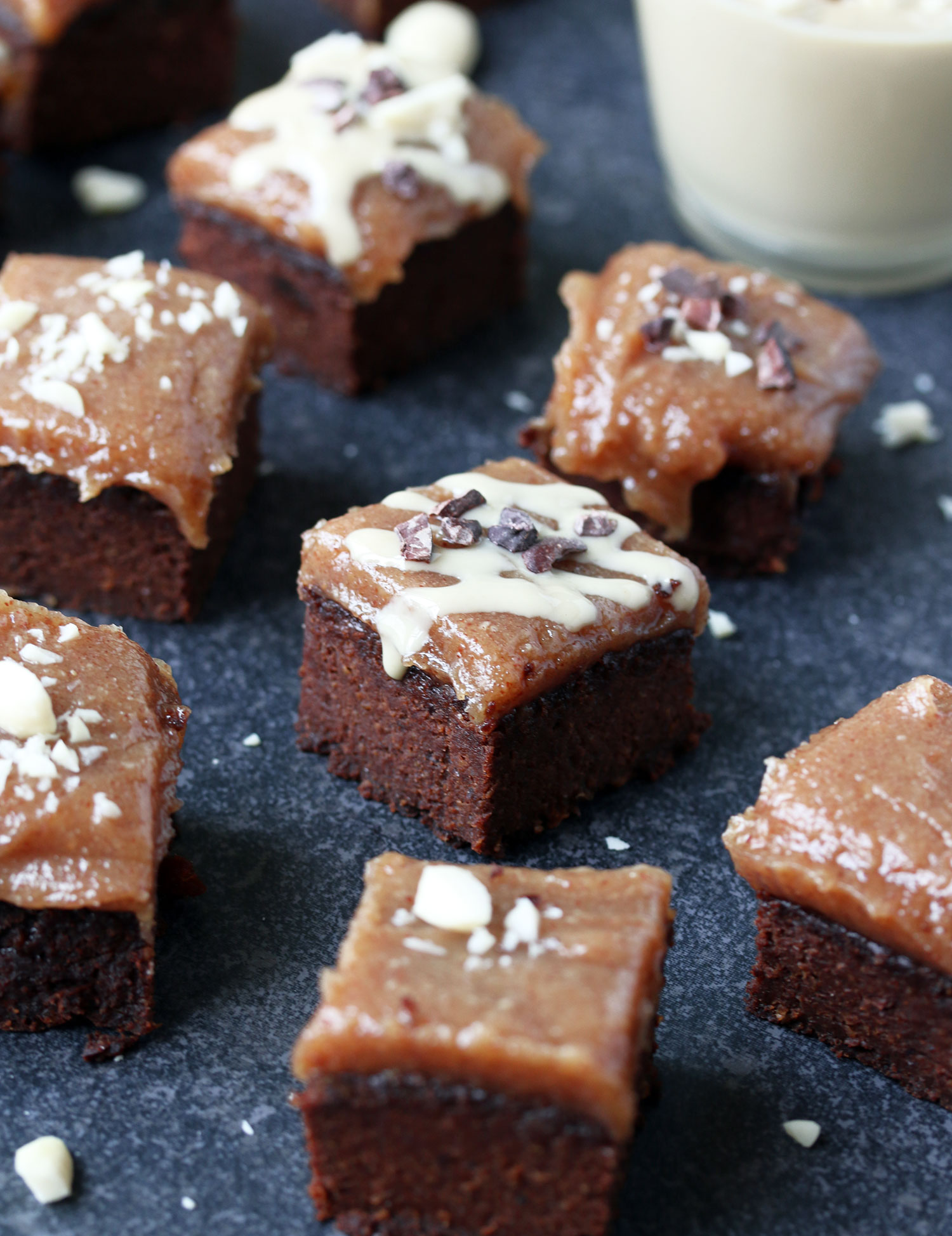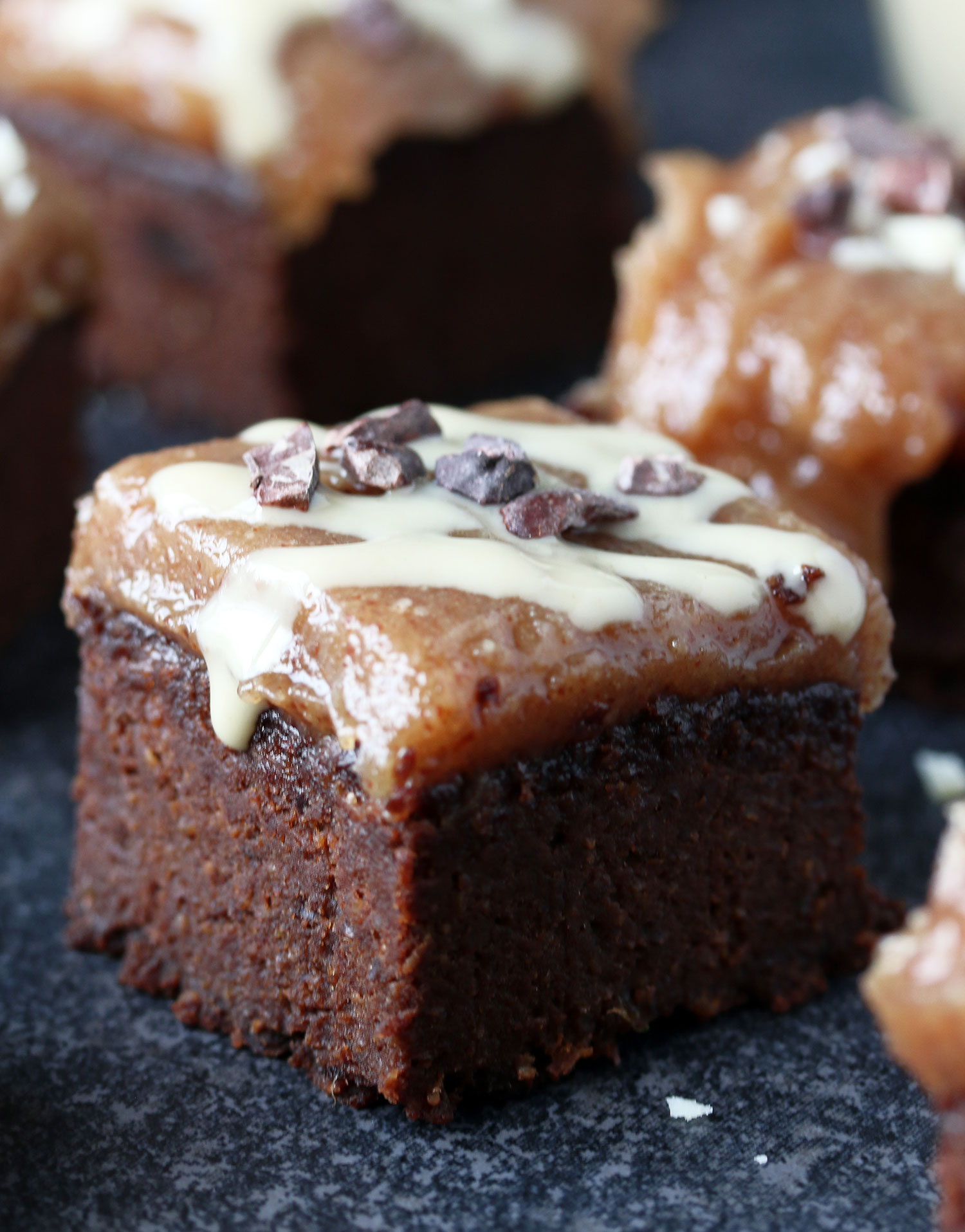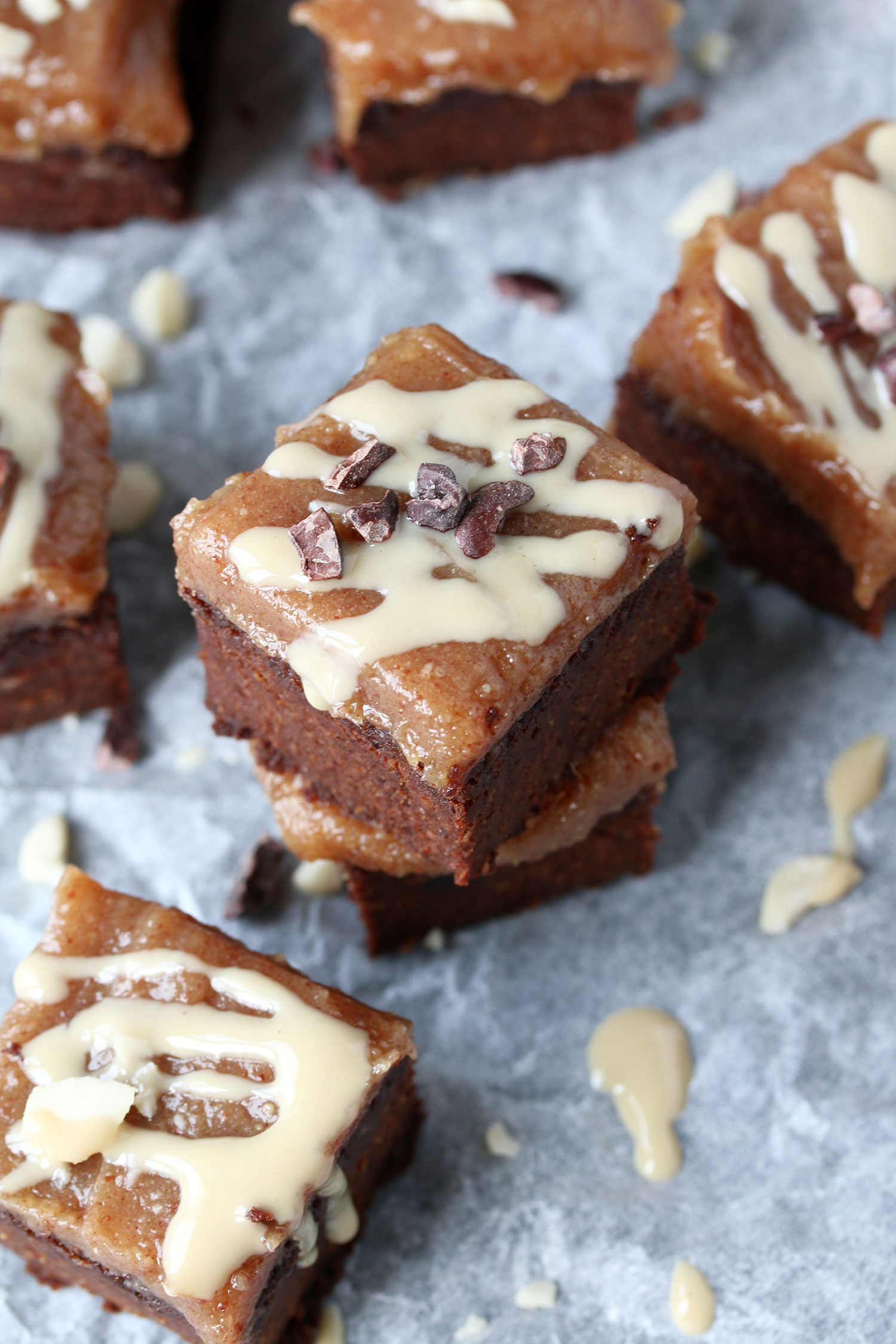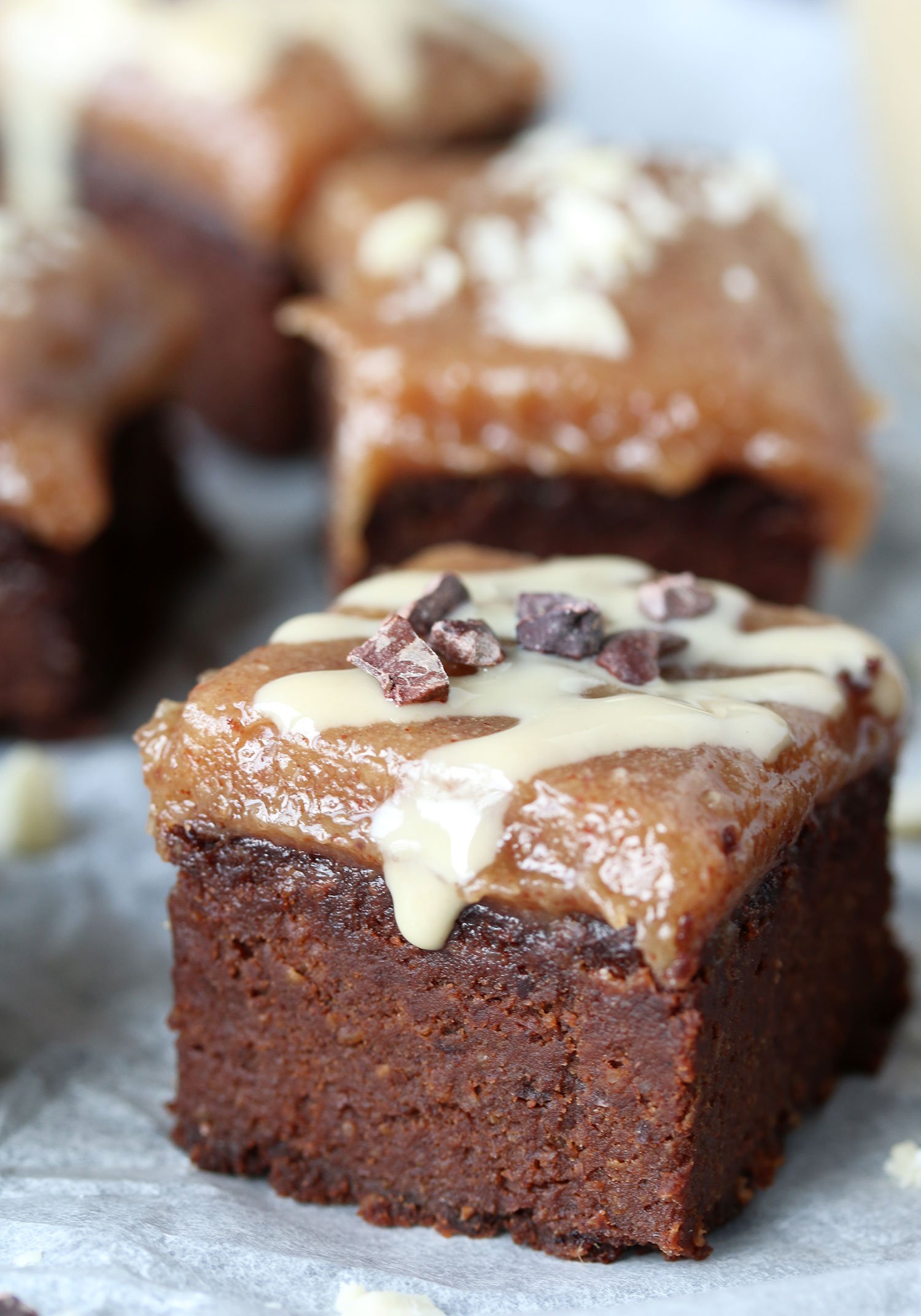 ---
Peanut Butter Brownies Vegan, Gluten-free & Refined Sugar-free
Serves: 16 squares
Ingredients:
1 400g can black beans or around 230g cooked black beans
1 cup (168g) soft dates – if you're using dry dates, soak in hot water for 10 minutes then drain.
1/2 cup (55g) oat flour – plain oats blended into a flour in the food processor. Use gluten-free oats if allergic/intolerant
1/3 cup (35g) cocoa
1/3 cup (5 tbsp) milk of choice
1/4 cup (4 level tbsp) coconut oil, melted
1 tsp vanilla extract or 1/2 tsp vanilla paste
1/4 tsp salt
For the peanut butter frosting:
1/2 cup (125g) natural peanut butter
1/2 cup (120ml) coconut oil
2 tbsp maple syrup
2 tbsp vegan cream cheese or you can substitute it with 2 extra tbsp of coconut oil
1/2 tsp vanilla paste or extract
Method:
Preheat your oven to 180*C/160*C fan assisted/350*F
Add all the brownie ingredients in a food processor and blend until smooth.
Press the mixture into an 8×8 square cake tin lined with parchment paper.
Bake for 25-30 minutes. Leave to cool completely before slicing.
To make the frosting, add all the ingredients into a large bowl and mix together using a hand mixer until smooth and creamy.
Spread over the cooled brownies then slice.
Enjoy!
---